10 Things to Do in Phuket When it Rains
What to Do on a Rainy Day in Phuket
Phuket Island is not just a fair-weather friend. There are lots to do here even when the monsoons sweep in and things turn gray and wet. Thai cooking classes, for instance, are fascinating and can help you gain new skills for impressing your friends and family back home while Phuket's spas are internationally known for their feel-good factor.
Speaking of well-being, Phuket is fast becoming a hub for health, tune-up and dental services because of advantageous prices and expertise. There are also several glitzy shows to take in. Whatever your taste or budget, when the skies turn gray and the beach is no longer an option, rest assured that you're not going to have to spend all day in your hotel.
1
Indulge in a spa treatment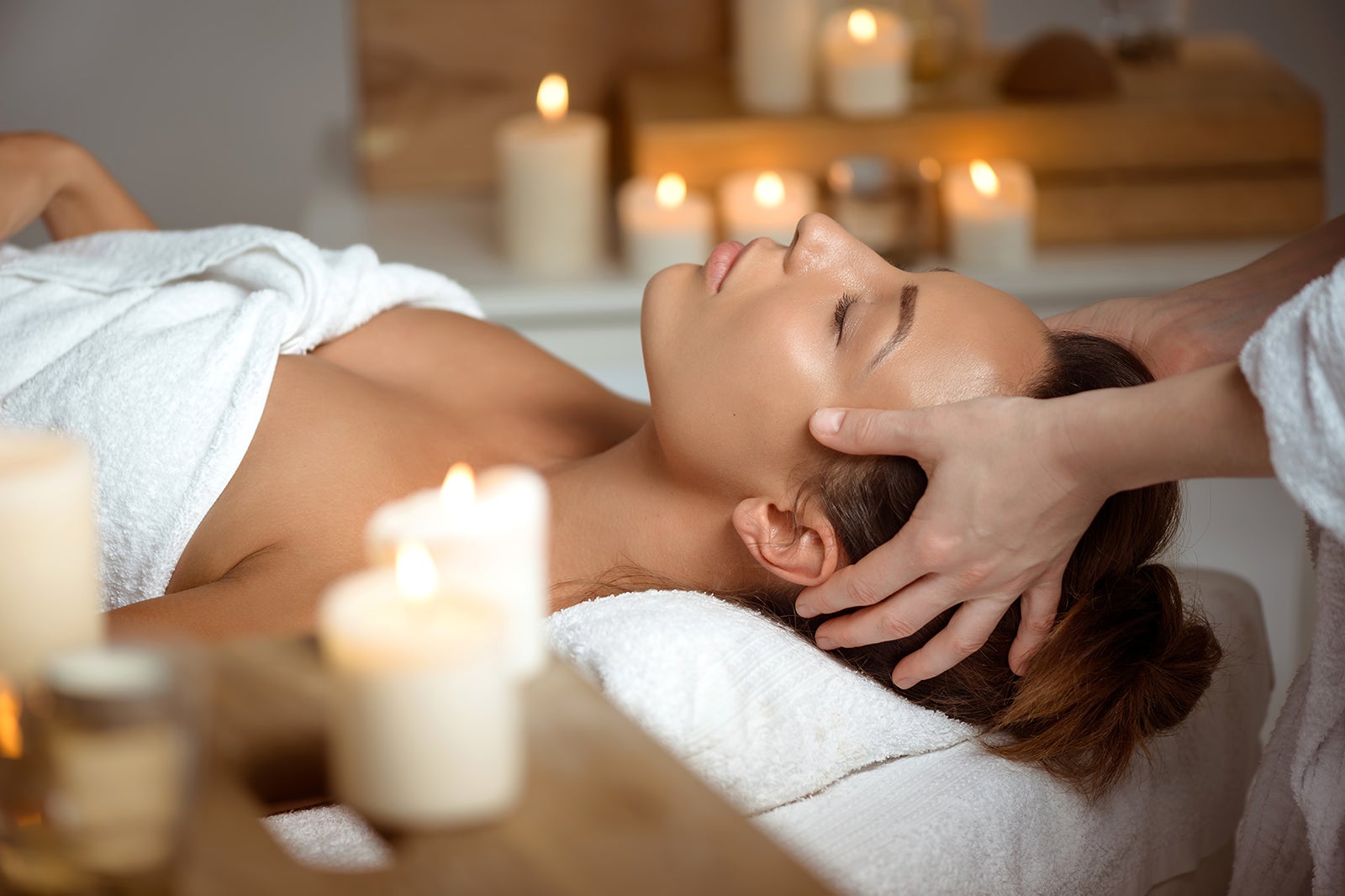 There are so many spas around the island offering facials, body scrubs, traditional Thai massage and much more. From only 300 baht for a traditional massage to an all-round ultra-pampering treatment for 10,000 baht or more, you can be sure that there's a treatment for you. The great thing is that you won't have to travel far to find that massage as there are parlors dotted around every corner of the island offering a wide range of treatments and massage methods.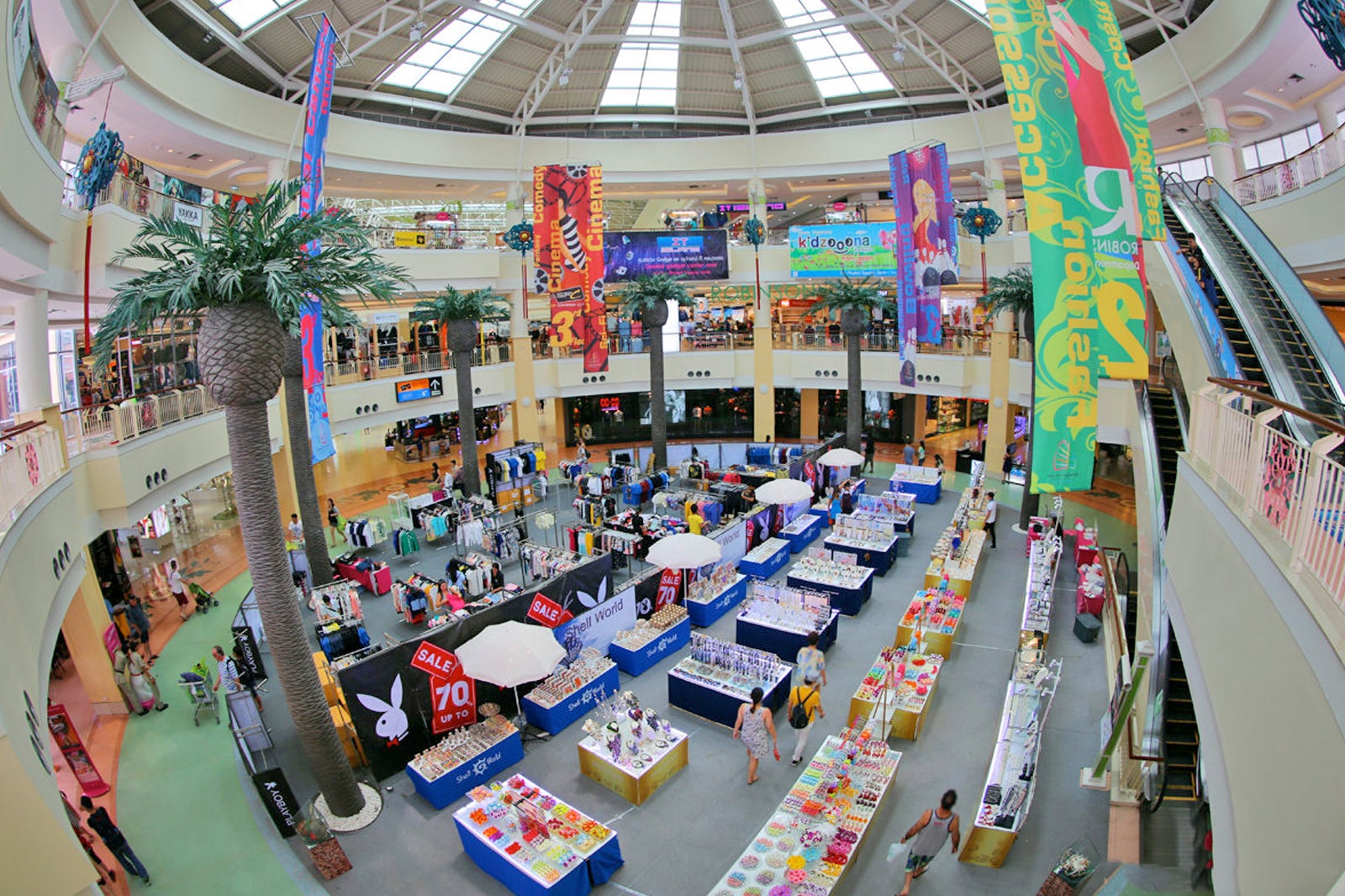 Jungceylon in Patong is where you can melt those rainy day worries away and go shopping. Antiques, clothing, fabrics, homeware, souvenirs and more are all to be found the giant mall complex just behind Bangla Road. There's also a movie theatre, bowling, shell museum, 4D movie theatre, game arcade and even fish spas. Once you've worked up an appetite, the range of restaurants around the complex is extraordinary.
Read more
Location: 181 Rat-u-thit 200 Pee Road, Patong, Kathu, Phuket 83150, Thailand
Open: Daily from 11am to 10pm
Phone: +66 (0)76 600 111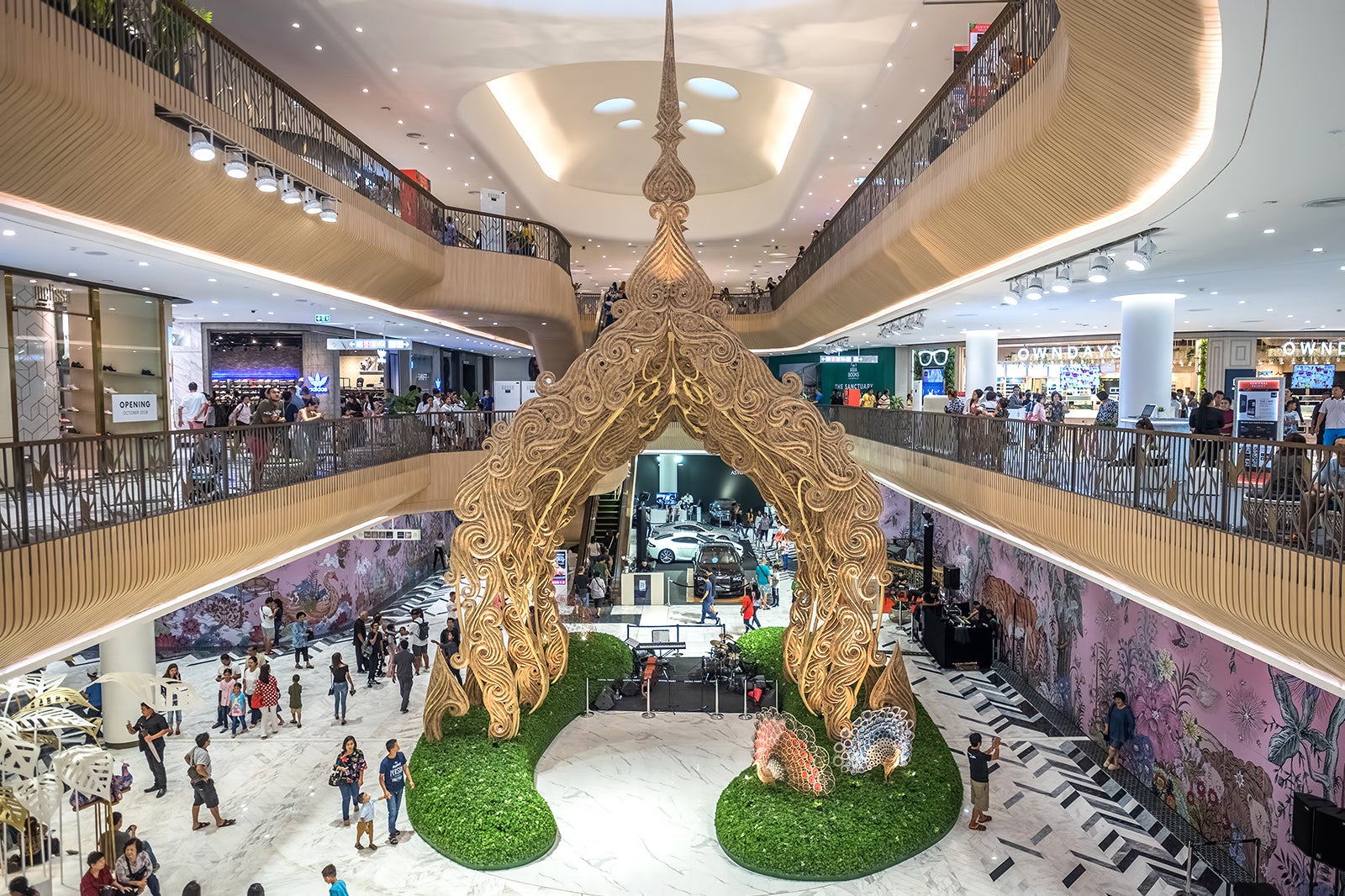 Central Phuket is an air-conditioned, fully equipped 1-stop shopping mall just outside of Phuket Town. Rightly regarded as the shopping hub of the island, Central plays host to over 120 outlets. It's literally possible to spend a full day here – shopping, catching the latest movies, and dining out at the range of international restaurants that offer everything from French cuisine to Japanese to local Thai outlets.
Read more
Location: 74-75 Wichitsongkram Rd, Wichit, Muang, Phuket 83000, Thailand
Open: Daily from 10.30am to 10pm
Phone: +66 (0)76 603 333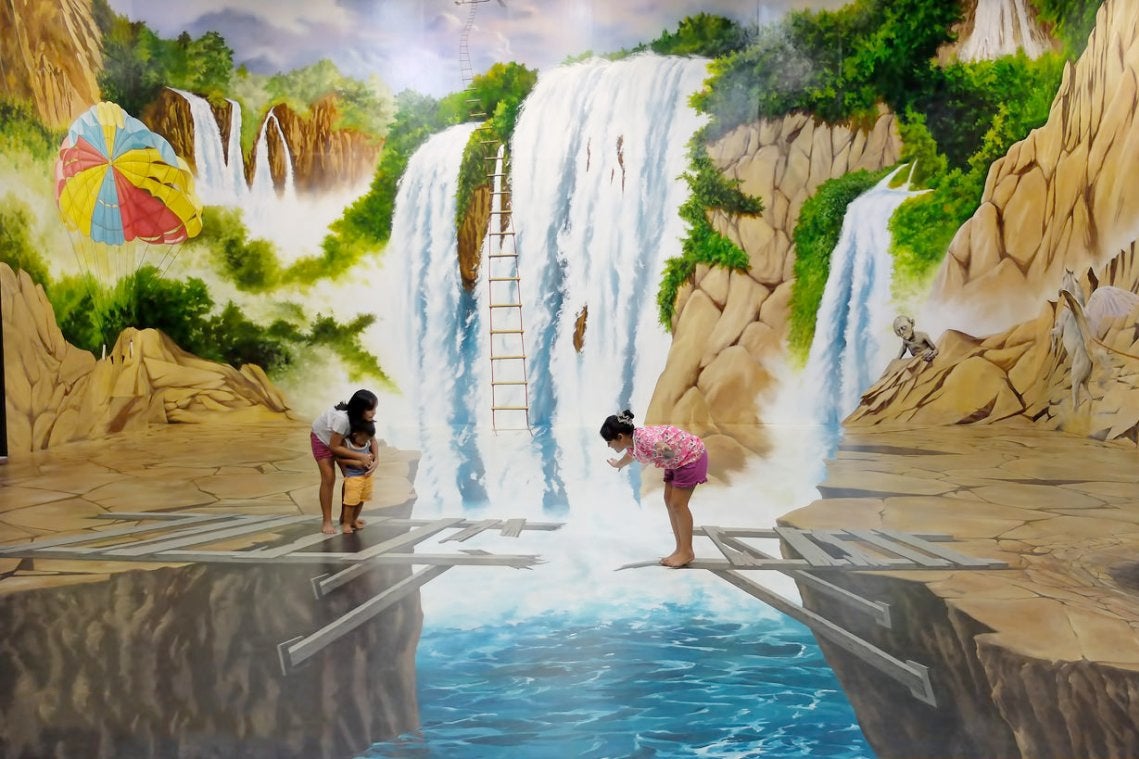 Phuket Trickeye Museum is an interactive 3D art gallery offering amazing photo opportunities and great fun for the whole family. Located at the corner of Montri and Phang Nga roads in a large, 2-storey building that used to be Phuket Island's unique movie theatre until 2002, Phuket Trickeye Museum features a gallery of about 100 scenes painted using trompe-l'oeil techniques.
Read more
Location: 130/1 Phangnga Rd, Talat Yai, Muang, Phuket 83000, Thailand
Open: Daily from 10am to 7pm
Phone: +66 (0)76 212 806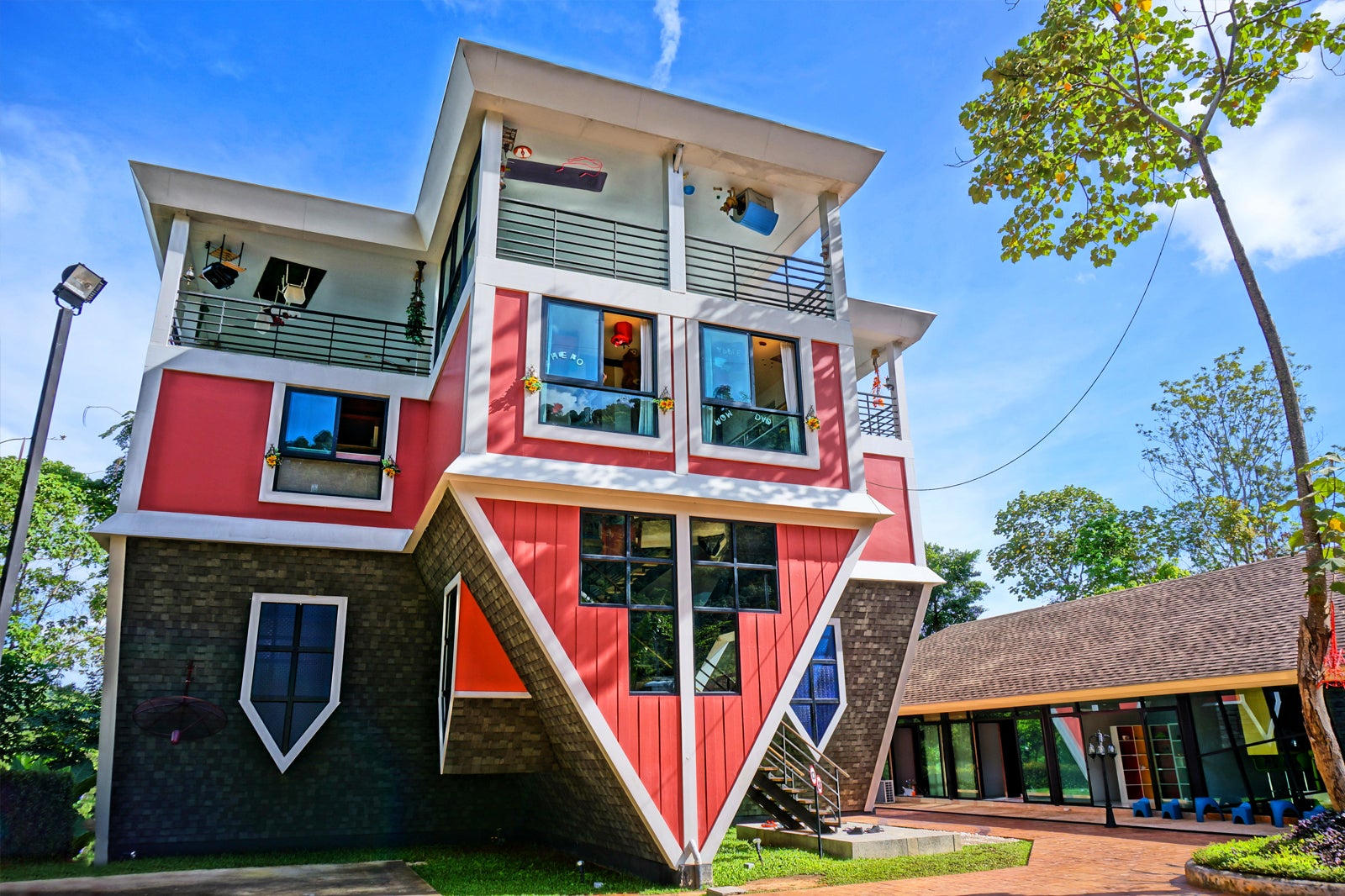 Located on the Bypass Road on the northern outskirts of Phuket Town, Baan Teelanka features no less than 3 exciting attractions/activities to entertain the whole family. Baan Teelanka itself is a 3-storey house built leaning on its roof. It's adorned with a maze-shaped garden in its backyard (not so great for rainy days, obviously). The Chamber of Secrets is the third activity that you can enjoy here, with 2 rooms from which you'd have to escape from by finding clues and solving puzzles to open the doors.
Read more
Location: 51/11 Village 5, Chalermprakiat Ratchakan Thi 9 Road, Rassada, Muang, Phuket 83000
Open: Daily from 9.05am to 6.15pm
Phone: +66 (0)84 456 5279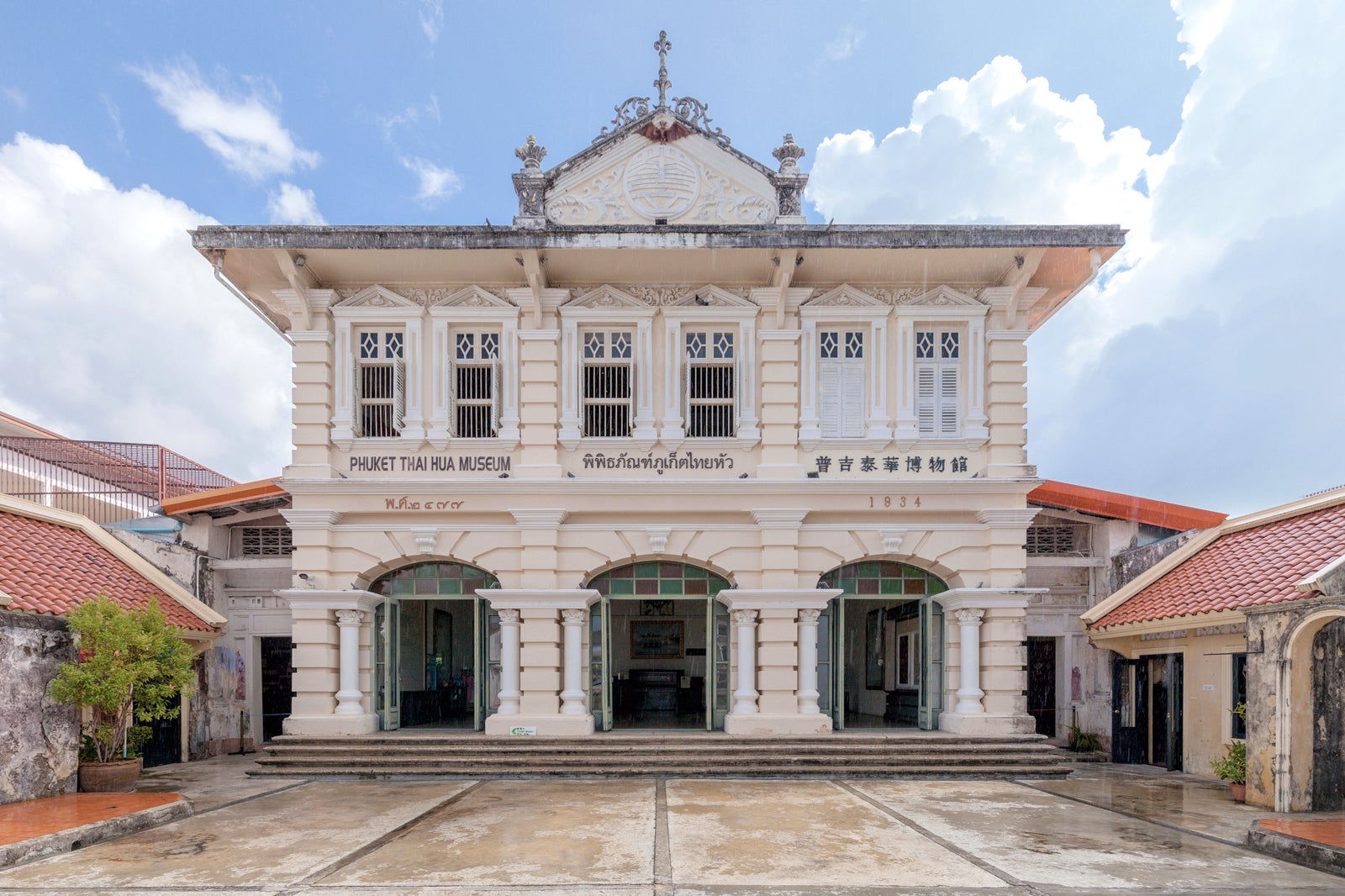 Learn more about Phuket's colorful and interesting past by exploring the Thalang National Museum, the Tin Mining Museum, or the old Sino-Portuguese colonial-era mansions in Phuket Town. These are each great and inexpensive days out for the family and ones you're not likely to forget for a long time.
Read more
photo by Supanut Arunoprayote (CC BY-SA 4.0) modified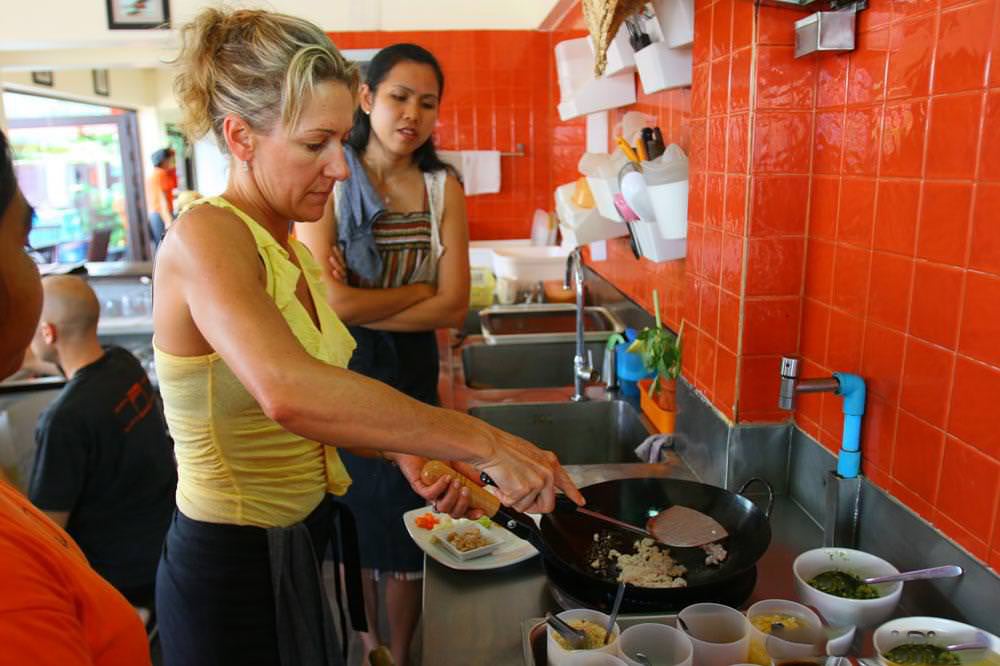 Learn how to cook Thai food and impress your friends and family. Thai cuisine is a unique blend of tastes and textures that has developed over hundreds of years. The beautiful part is that you can learn to prepare it in a single class!
Go shopping with the chef, prepare the ingredients under their supervision, enjoy your own cooked meal and get a certificate – it's that simple. A number of resorts offer indoor programs for adults and kids as well as fruit-carving classes.
Read more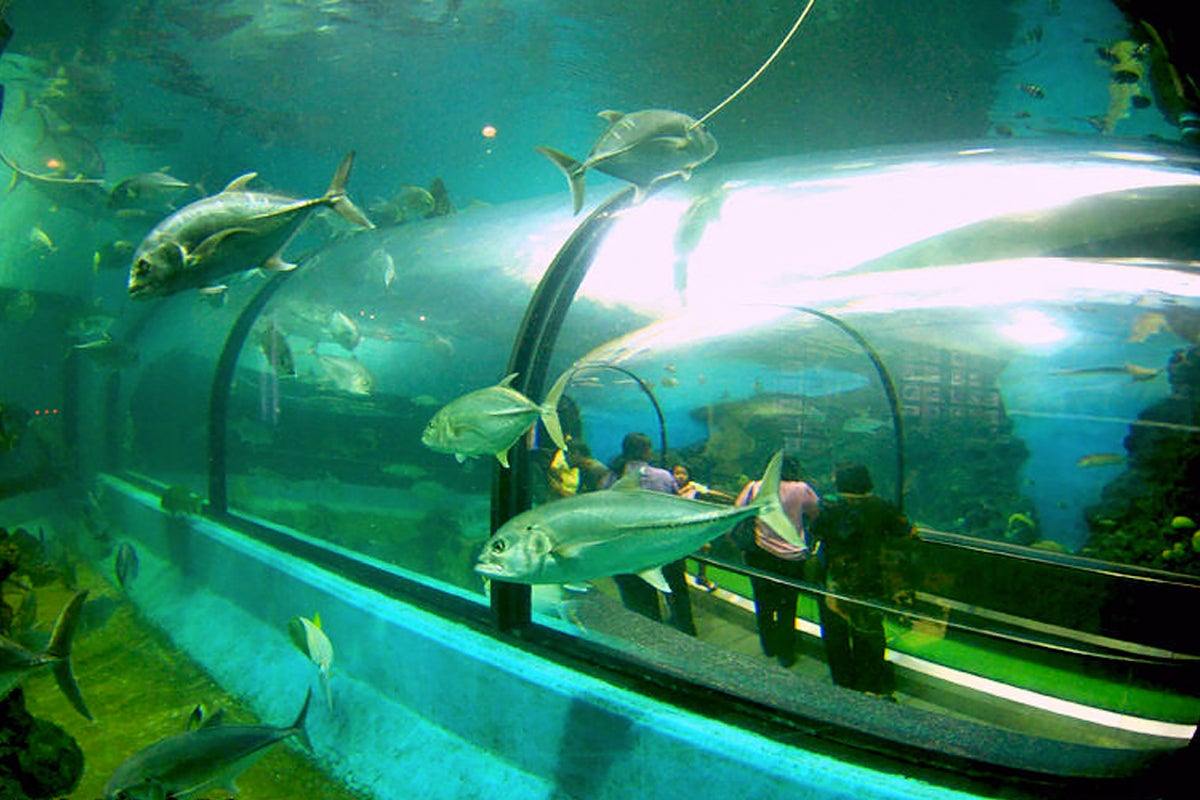 Phuket Aquarium is a fascinating place to explore. Learn more about the colorful and vivid marine life in the seas around the island. Walk through the aquarium's see-through tunnel and get close up and personal with hundreds of brightly colored and striking fish. It's a dry and comfortable way to learn about marine life – and there's no chance of getting seasick, either!
Read more
Location: 51 Moo 8, Sakdidet Rd, Muang, Phuket 83000, Thailand
Open: Daily from 8.30am to 4.30pm
Phone: +66 (0)76 391 126
Phuket Simon Cabaret is a theatre offering an evening of live music, dance and comedic performances by a troupe of transgender entertainers. Founded in 1991, it's a spectacular display of color, originality and fun, with a single show combining a wide range of musicals from cultures around the world.
When you walk into the theatre in Patong, you'll come across saxophone music, plush seats, and dimmed lights. Extravagant costumes, makeup and impressive sets take you from Egypt to Latin America and from China to Thailand in a single evening.
Read more
Location: 8 Sirirat Rd, Patong, Kathu, Phuket 83150, Thailand
Open: Daily at 6pm, 7.30pm and 9pm
Phone: +66 (0)87 888 6888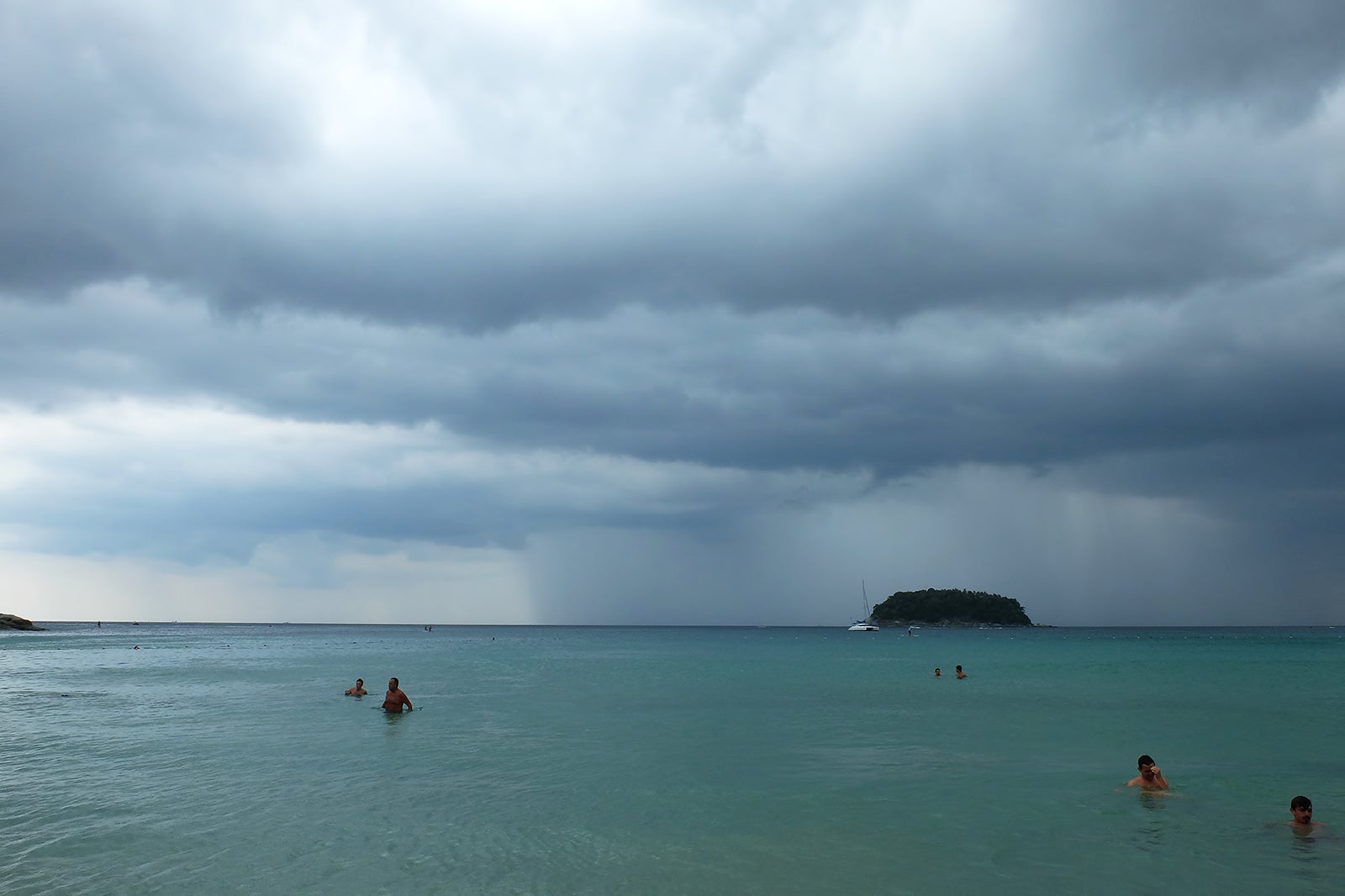 Savvy visitors soon learn to savor the blessings of a Phuket rainy day – the crowds vanish, the scents and colors of the flowers become stronger, and the island, while remaining balmy, gets an invigorating cooldown. Hotels offer amazingly low rates. And what may start out as a wet day may very well turn sunny within hours – it rarely rains for long periods of time, even in the height of the monsoon season. Enjoy!
Back to top