Karon Bazaar (Shopping Sale Karon Plaza) is a large, covered market-like mall set in the central area of Karon Beach Road on Phuket Island's west coast, right between Woraburi Phuket Resort and Moenvenpick Resort, some 350 meters south from Karon circle. Covering a 6,000 sqm area, the bazaar features just about everything you'll ever need while you're in Phuket.
Concrete-floored, neon-lit and corrugated-iron-roofed Karon Bazaar is a beachside (and smaller) version of the famous Phuket Weekend Market in Phuket Town, with slightly higher prices – at least before bargaining. Only a few shops are air-conditioned. Aimed at tourists and open every day from 10am, this place is a great opportunity for an evening stroll even if shopping is not your thing (husbands can wait, sipping a cold one, in one of the bars installed right in front of the market).
Karon Bazaar Phuket - one of the highlights of 9 Best Places to Go Shopping in Karon (Read all about Phuket Province here)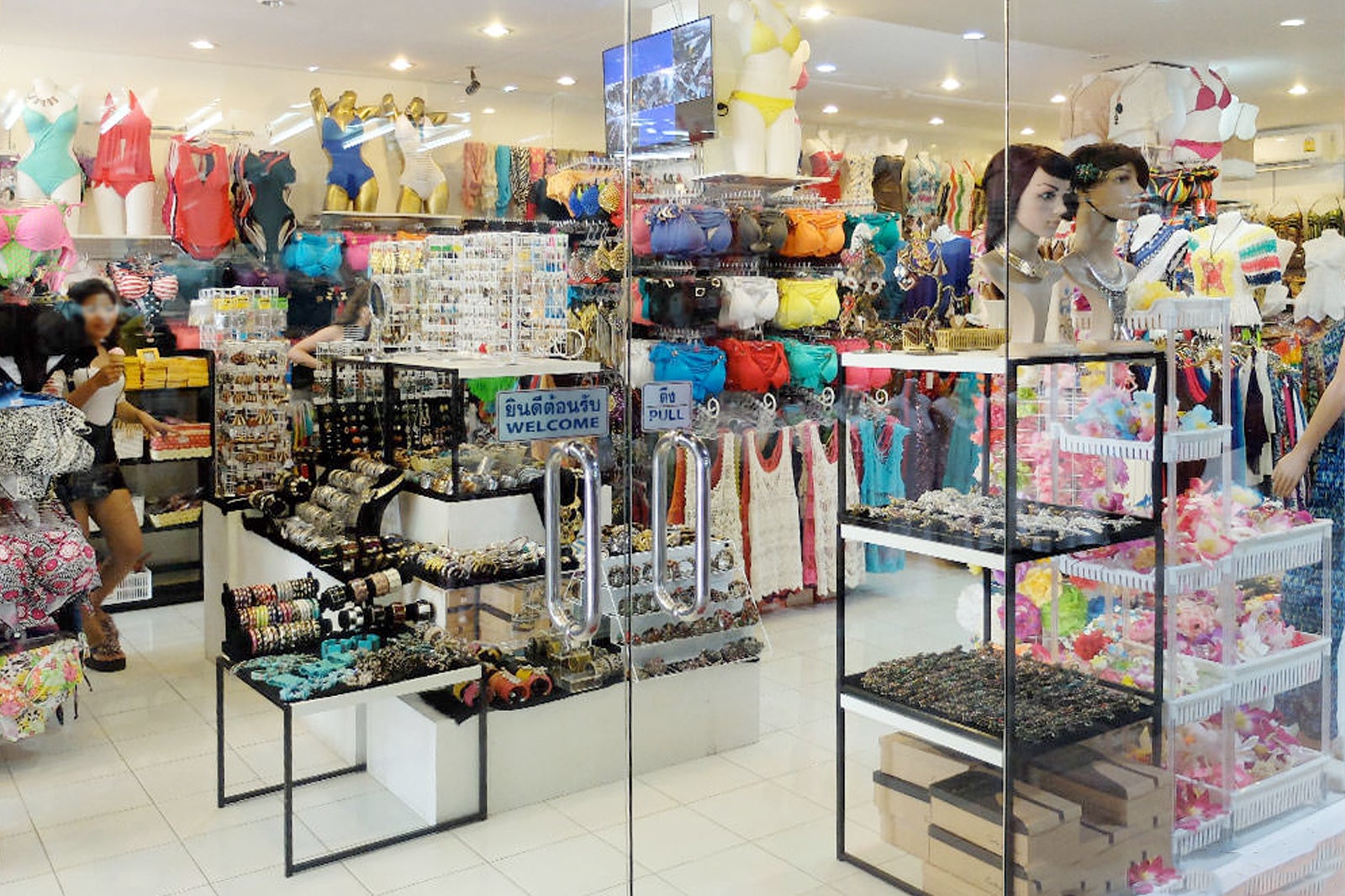 At Karon Bazaar the most represented items are related to clothes and fashion. Any type of customer can find a T-shirt here according to their taste and character. Humourous? All the 'No Money-No Honey' or 'I'm with Stupid' kind of T-shirts are here. Trendy? Roxy, Guess, and all the famous international brands are available (without authenticity certificate though); Rocker? Kiss, AC/DC and other heavy rock band shirts are also here.
You can literally get dressed up from your head to your toes at Karon Bazaar as it also has a good selection of underwear, swimming and beachwear, shoes – from cute sandals to branded sports shoes (again without authenticity certificate), hats – from Bogey's Panama hats to Chicago Bulls' caps. Plus, some stalls are dedicated to children clothes.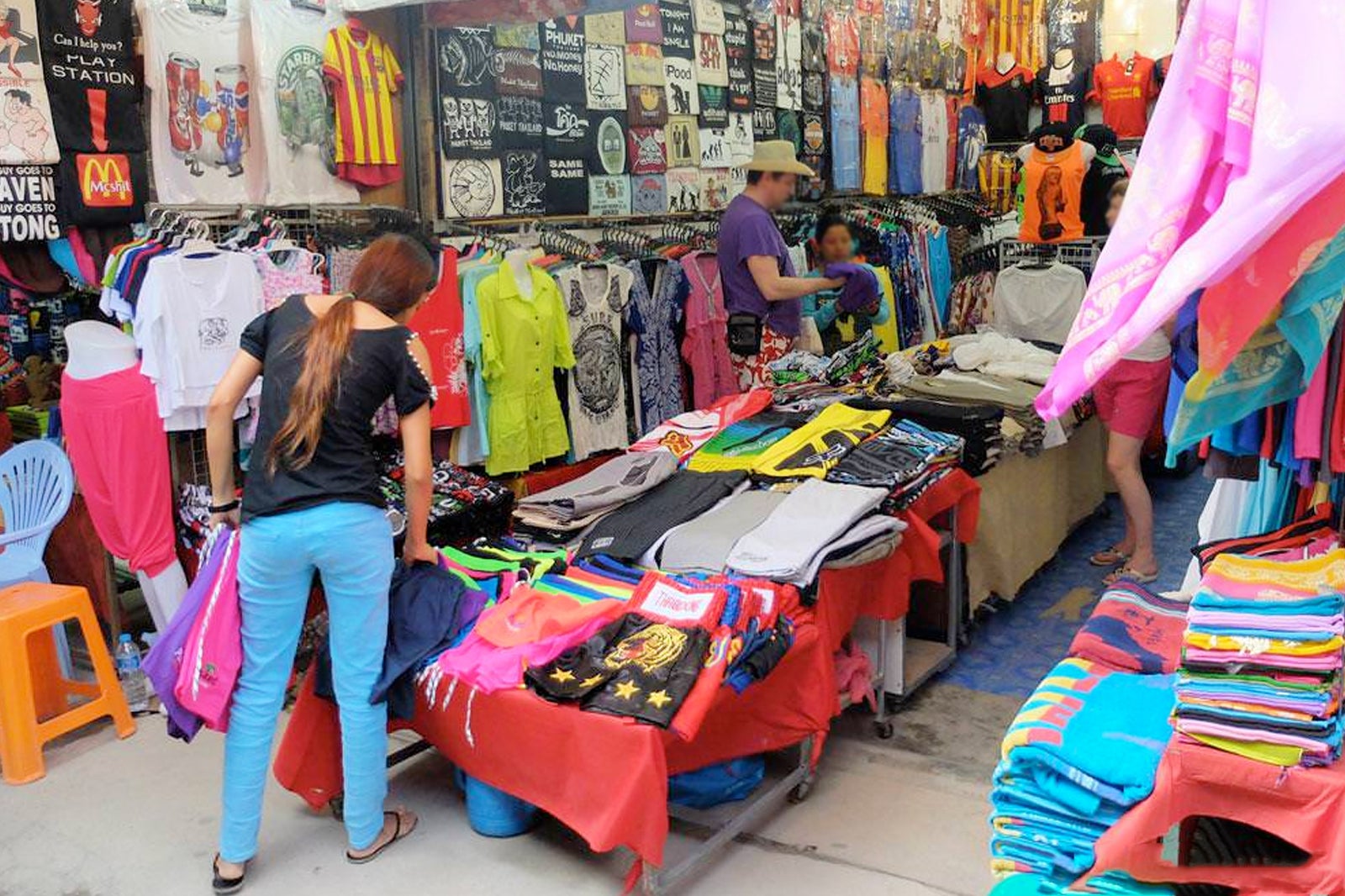 Fashion accessories such as jewelry – bracelets, necklaces, earrings – watches, sun-glasses as well as purses and handbags (they sell original studded handbags), Zippo lighters, and silver cutlery can be found here. A few stalls sell Thai 'mechanically hand-crafted' souvenirs, from Buddha statues to elephant-shaped photo-frames to conical Asian hats, and a lot more.
A small massage parlor performing reflexology can help to revitalize your feet, and the parlor also has a wide selection of massages – from Thai massage to Thai hot herb massage – and also has a manicure and pedicure service. Bird Tattoo studio has all the means (machine or bamboo) to ink your body, and Jay Mobile Shop can help you with the settings of your mobile phone or tablet.
Right in front of the bazaar stand a few bars and snack stalls at which you can refresh yourself with cold beer, soft drinks, fresh coconut milk, and fruit; the chicest joint here is a modified bright-orange Kombi Volkswagen featuring a few tables and chairs made from durable ersatz water hyacinth (other places only have plastic table and chairs).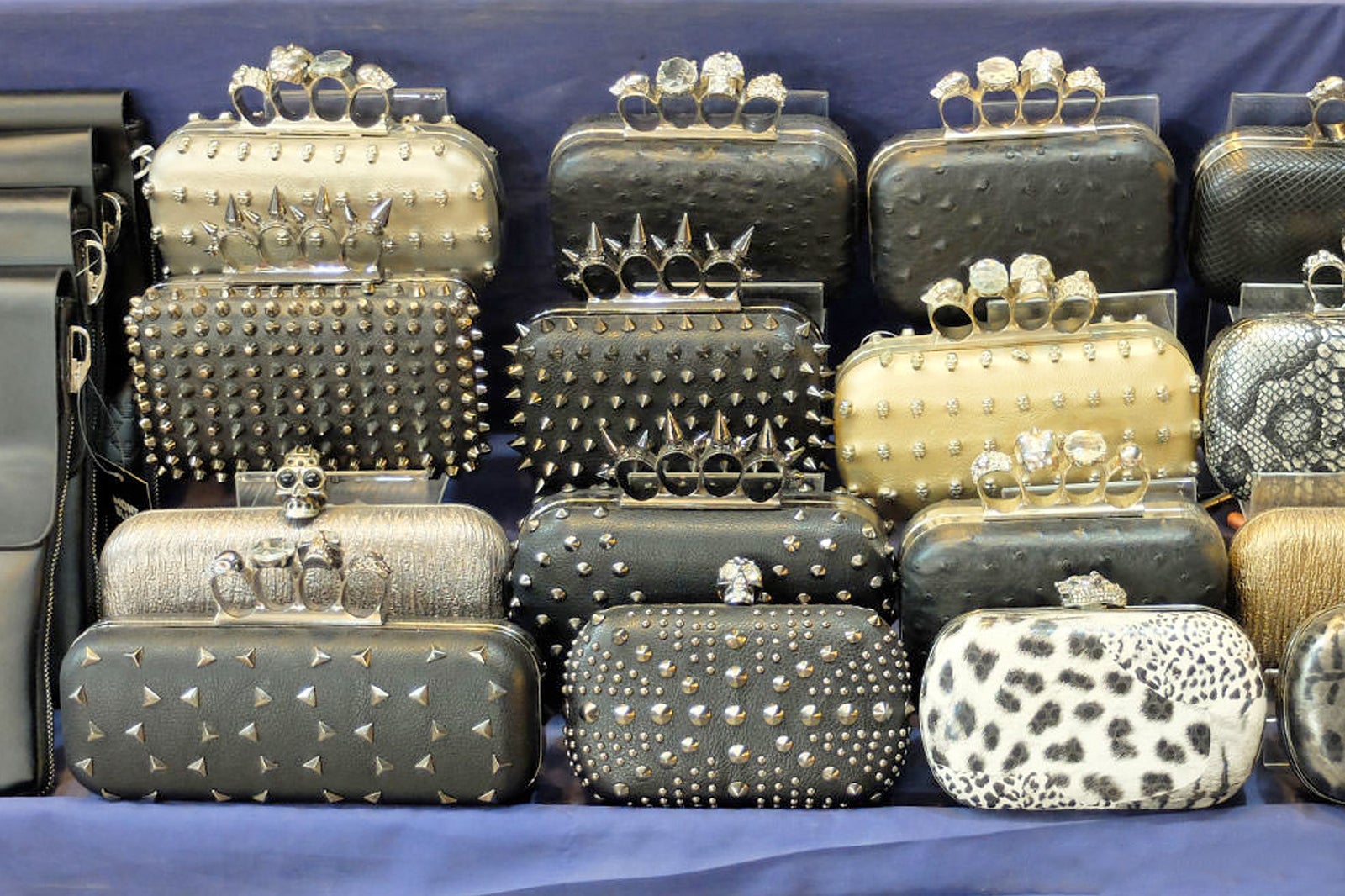 Karon Bazaar Phuket
Location: Karon Beach Road, Mueang, Phuket 83100, Thailand
Open: Daily from 10am to 11pm
Back to top