Aphrodite is a glamorous cabaret show much in the same vein as Simon Cabaret in Patong. With a cast of hundreds, it's certainly impressive to watch and an entertaining night out. It's housed in a 900-seat theatre that's shaped like a large ship opposite Tesco Lotus, just outside Phuket Town.
The cabaret venue shares the space with a suki shop that can hold 350 diners and a 600-diner Chinese restaurant, as well as a brewery producing 3 types of Pearl Lager Beer. Visitors arriving early for the Aphrodite cabaret show can enjoy an alfresco beer at the outside section or if hungry can choose from the 2 large air-conditioned restaurants serving Japanese and Chinese dishes.
Aphrodite Cabaret Show in Phuket - one of the highlights of 10 Best Nightlife in Phuket Town (Read all about Phuket Province here)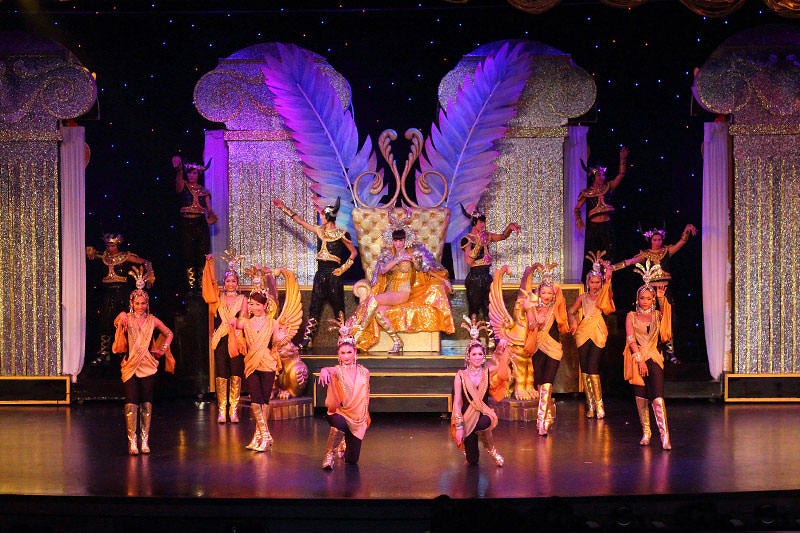 Next to the lobby, you'll find an atmospheric wooden-floor bar complete with bronze brewing equipment where you can choose from Pearl lager, Pearl dunkel beer, and Pearl weizen beer. Each one is tasty and unique. Things can get hectic just before showtime, when the previous audience is filing out and the incoming audience arriving, so this bar is highly recommended to escape the melee.
You can count on the show starting right on time here and it kicks off with a bang, with a showbiz-meets-Siam number featuring a full stage of dancers and 'singers', all impossibly glamorous and eye-catching.
The upbeat second number has a bump-and-grind Madonna theme to it and as that ends and the lights fade, the modern vibe is instantly replaced with a traditional Thai song with costumes to match. It has to be said that the costumes are magnificent, with clever lighting that highlights their tones and textiles.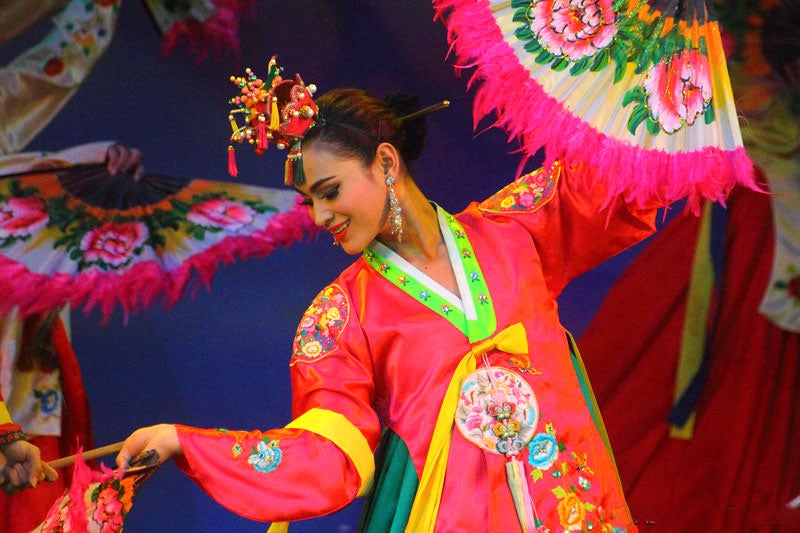 The Ricky Martin number that follows is a prelude to the comic relief section of the show where a very busty 'lady' invites a male member of the audience up on stage to embarrass him to the point where the poor guy is crimson with embarrassment – a good reason for avoiding the front seats at this spectacle.
Up until this point, all the songs have been in English but the Korean contingent of the audience erupts in applause at the first bars of a Korean number, as do the Chinese onlookers when a melodic, almost hypnotic song and umbrella dance is delivered in their language.
Then it's the turn of the Japanese, who are serenaded in their own tongue before the set changes and a strident beat and gyrating dancers announce a Russian-language number. The choreography at Aphrodite is admirable and the multi-armed Shiva goddess in the penultimate number is a perfect example of the ingenuity on display here.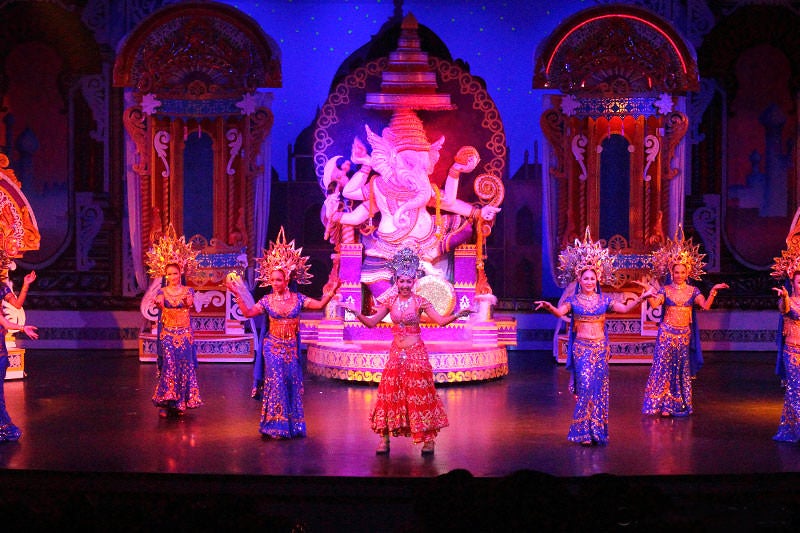 Finally, after just over an hour of colorful entertainment, the last number is belted out by the entire cast – there are 80 of them. Filing out, it appears that we've been headed off at the pass by more prominent members of the cast and they line the corridor soliciting photos with fascinated members of the audience – and expecting a reasonable tip for their trouble.
Outside, the world looks a drab place without the sequins, feather boas and makeup of Aphrodite. For most, perhaps there's just enough time to go back in for another one of their delicious beers before leaving.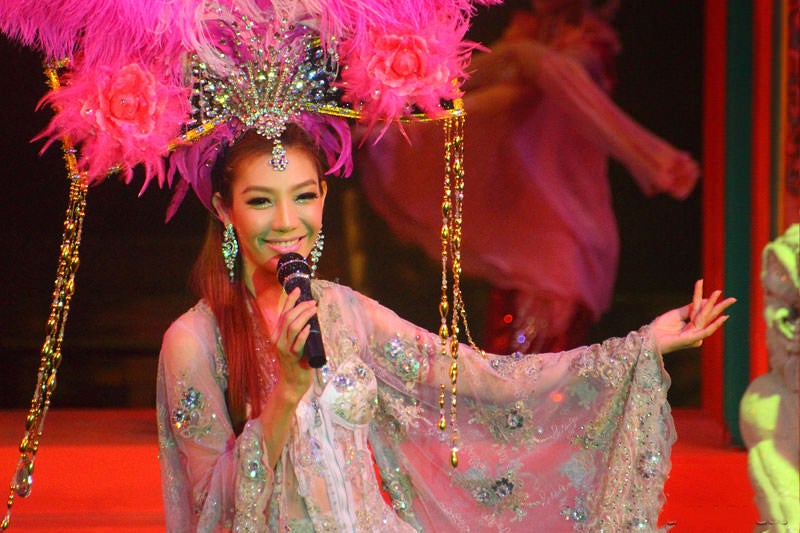 Aphrodite Cabaret Show in Phuket
Location: 1 99/100 Kathu, Phuket 83000, Thailand
Open: Daily at 6pm, 7.30pm, and 9pm
Phone: +66 (0)76 612 888
Why book with Hotels.com?