Thai Hua Museum in Phuket occupies a well-maintained Sino-Portuguese building on Krabi Road. Located in the Old Town, it has a museum, exhibition space, and an occasional function hall. In 2008, the museum received an award by the Siam Architect Association under the King's patronage for its outstanding role in conserving architectural arts.
There are more than a dozen interesting exhibition rooms, along with short films in Thai and Chinese (with English subtitles) on both floors of the museum.
Thai Hua Museum in Phuket - one of the highlights of 8 Beautiful Old Phuket Houses and Phuket Old Town Neighborhood Guide (Read all about Phuket Province here)
Highlights of Thai Hua Museum in Phuket
Thai Hua Museum has a charming inner courtyard, which is one of the highlights of this type of Sino-Portuguese structure. The courtyard helps air the house, especially during summertime. It also has a lovely garden displaying large tools and machines from Phuket's tin-mining years.
Thai Hua Museum does well in explaining Phuket's history through many different angles with explanations about the Phuket-China connection, Thai Hua as the first Chinese-language school in Phuket, the Sino-Portuguese buildings on the island and Phuket's traditional ceremonies, as well as its local cuisine.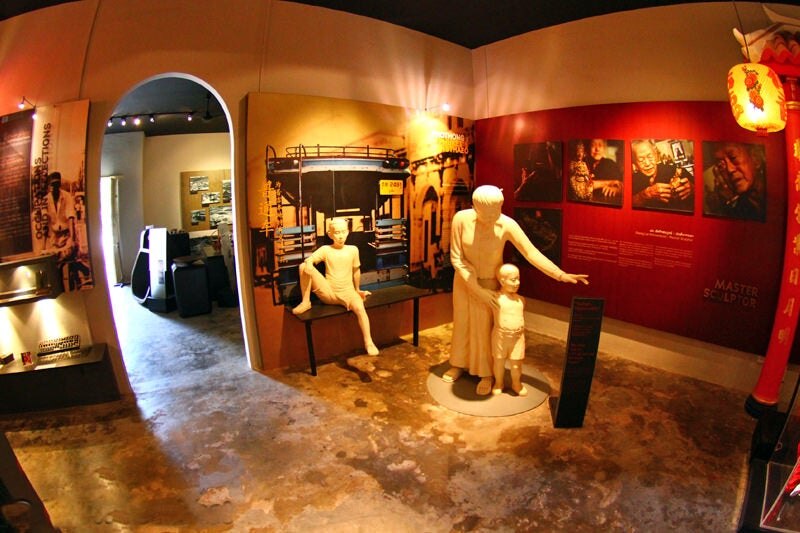 Good to know about Thai Hua Museum in Phuket
Thai Hua Museum is managed by Kusonsongkhroh Foundation (Lok Xian Kok), a charitable organization which dates back to Phuket's mining era. It was set up by a group of the local well-to-do immigrant Chinese businessmen, who aim to help their fellow immigrants and improve living conditions for the islanders by building hospitals and schools throughout the island.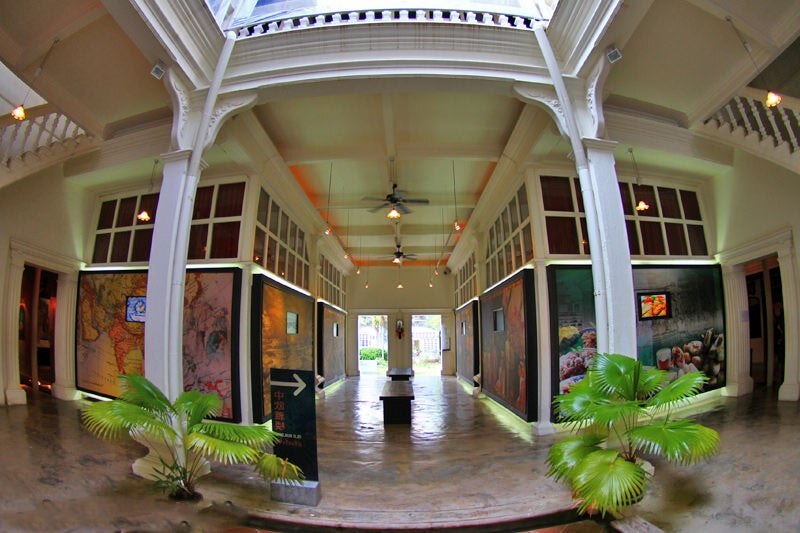 Thai Hua Museum in Phuket
Location: 28 Krabi Road, Talad Nuea, Phuket Town, Phuket 83000, Thailand
Open: Daily from 9am to 5pm
Phone: +66 (0)76 211 224
Back to top