10 Tips for Your First Time in Bangkok
What You Need to Know for Your First Bangkok Trip
If you're traveling to Bangkok for the first time you might've already listened to enough tips, warnings and advice to be able to write a book on the subject. Depending on who you talk to, Bangkok is portrayed as anything from a poverty-stricken danger zone to a playground for dirty old men. Don't listen to these, frankly, hysterical opinions.
We have several lifetimes' worth of knowledge about what it's like to be a foreigner in Bangkok, so we've compiled the information we most wish we knew the first time the plane touched down at Suvarnabhumi Airport or Don Mueang International Airport.
1
Use the official taxi queue at the airport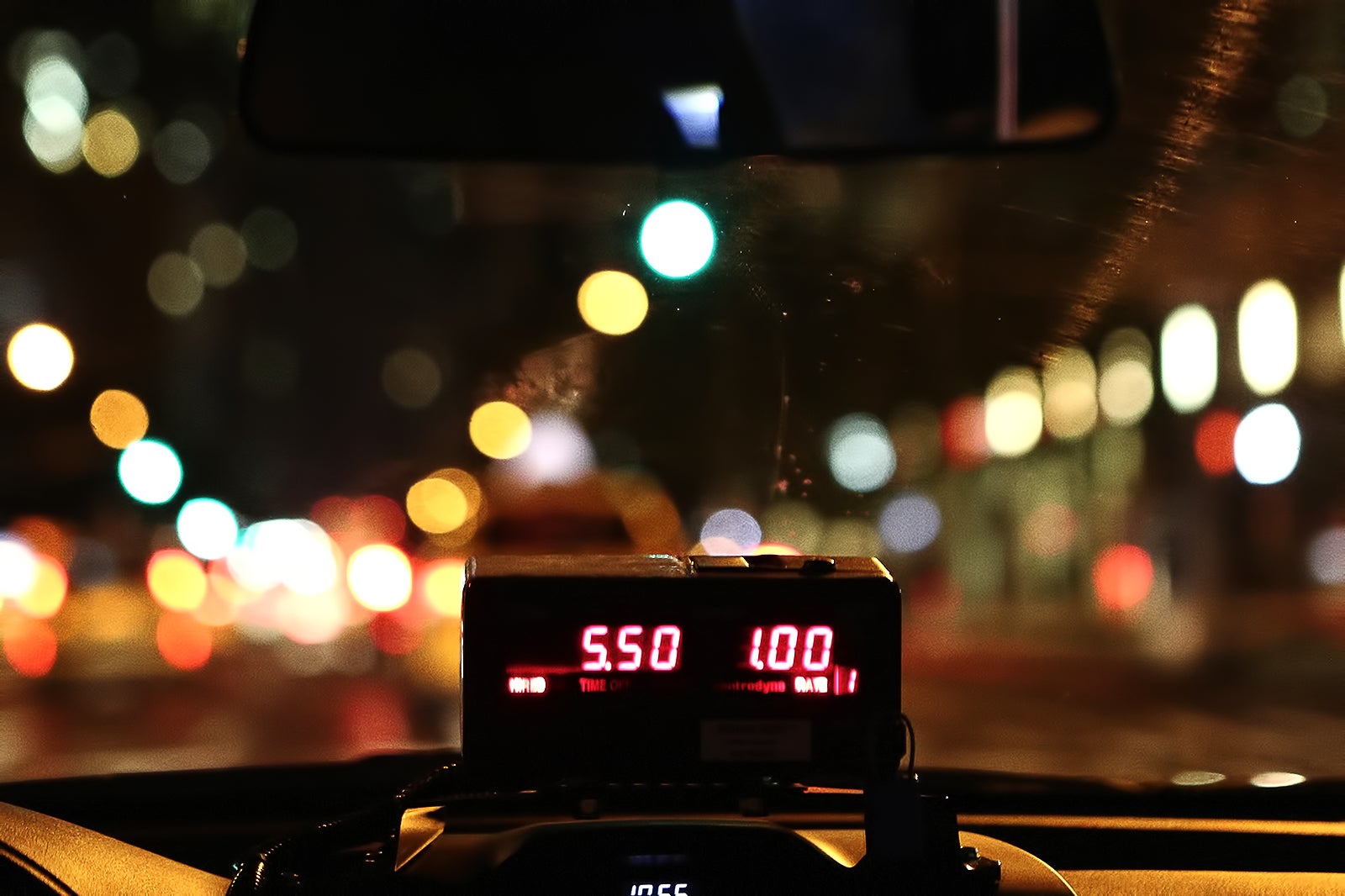 First thing first, you've landed at the airport and felt the first hot rush of Bangkok air. You collect your bags and head out to catch a taxi into town – don't go with the friendly touts with their big smiles because they'll charge you 3 or 4 times more than the official 'meter' price. Go to the ground floor and join the fast-moving official taxi queue.
You tell the lady where you'd like to go… she writes it down in Thai, explains to the taxi driver, and away you go. There's usually a 50 baht surcharge added to the price but it's well worth it for a quick and convenient taxi to your hotel. In Thailand, all taxis should use a meter.
2
Try to use public transportation (especially during rush hour)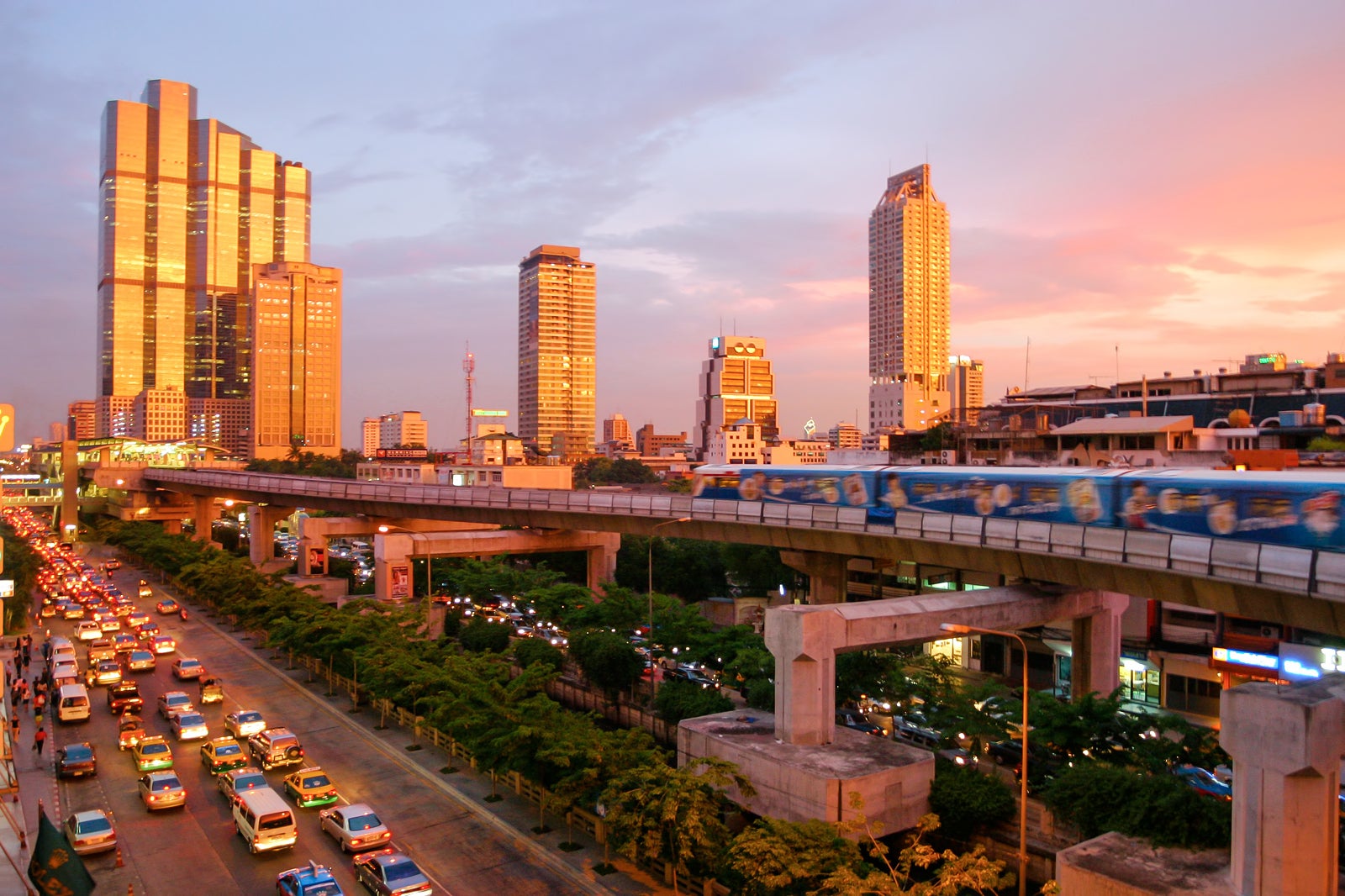 It might sound somewhat counterintuitive, but the fastest way to get around Bangkok is by public transportation. From 7am to 9am and between 5pm and 7pm, the roads of Bangkok become a quagmire of cars, buses, tuk-tuks, and motorbikes.
Instead, make use of Bangkok's BTS Skytrain, subway and, often overlooked, boat networks. This is vital when trying to cut across town to the temples and palaces of the Old City from the tourist centres of Sukhumvit and Silom.
photo by Diliff (CC BY-SA 3.0) modified
3
Carry small change and bills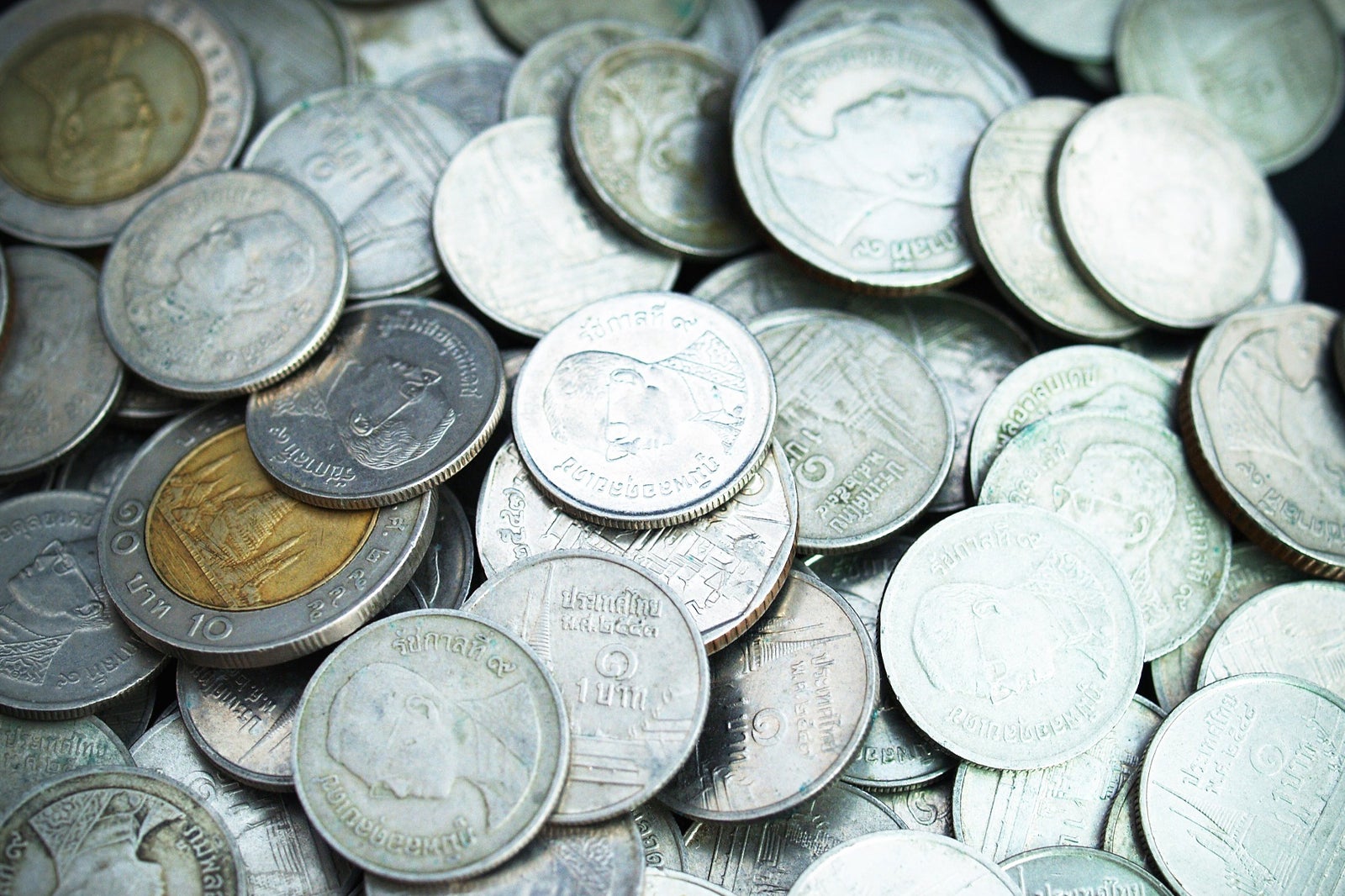 Carrying a pocket full of coins and 20 baht notes might be a little inconvenient, but it'll help you out considerably when paying for transportation or food at local restaurants. Many taxi drivers and food vendors won't be able to break a 1,000 baht note. And running around trying to find a 7-Eleven isn't much fun in the midday sun, even less so in a tropical storm!
4
Remember that prices in Bangkok vary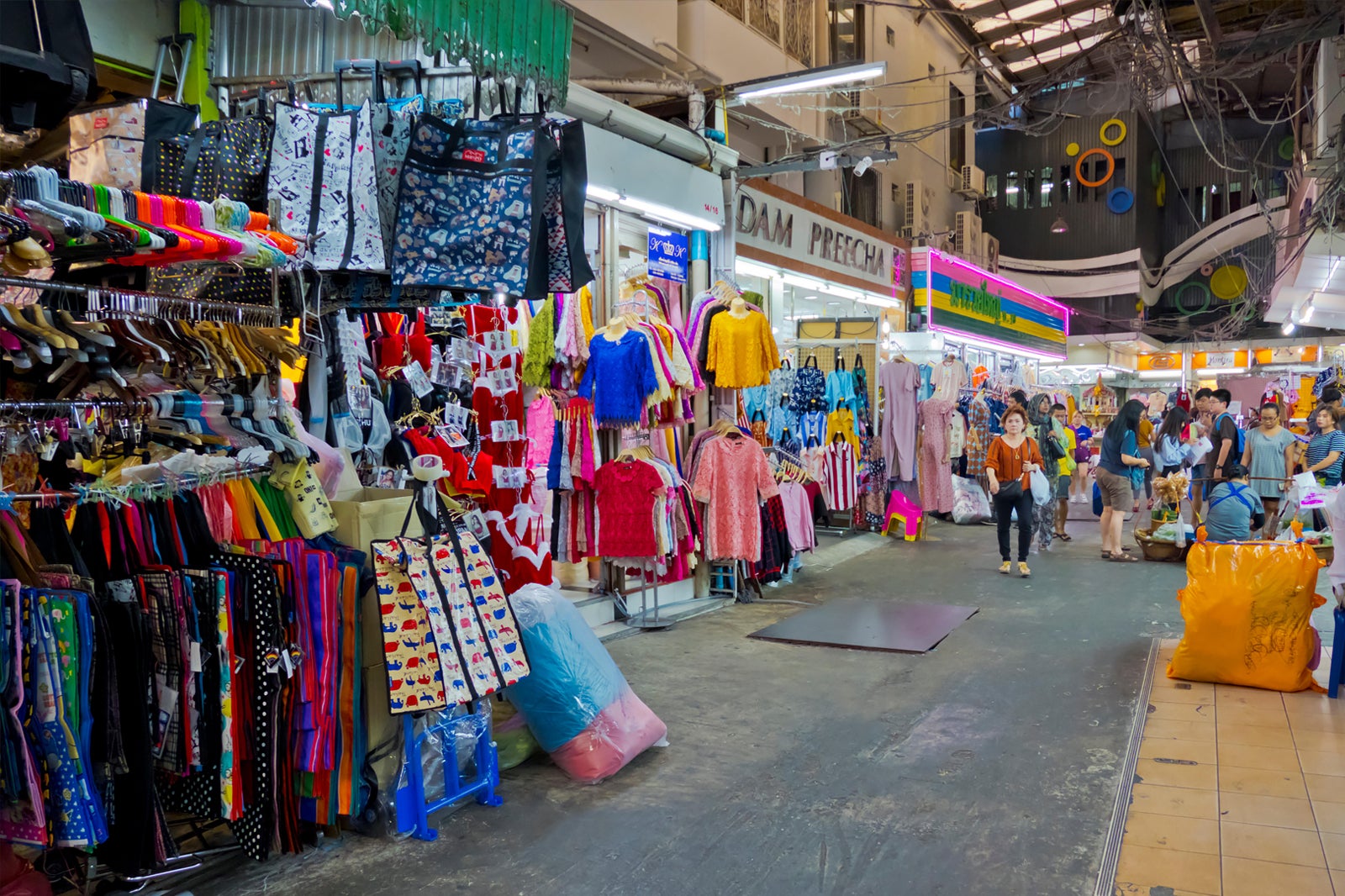 Something that takes some getting used to for first-time visitors to Bangkok is that there are many products at vastly varying prices. There are several reasons for this, but the most prevalent one is that traders are trying to take advantage of tourists' ignorance about the true cost of things in the Thai capital.
A good rule of thumb dictates that the higher the proportion of tourists, the higher the cost of things for sale. At markets such as Chatuchak, Pratunam and Asiatique, many items don't have a price tag and haggling for a discount is common – perhaps even expected. It's also a surprise to find different prices quoted at different stalls within the same market!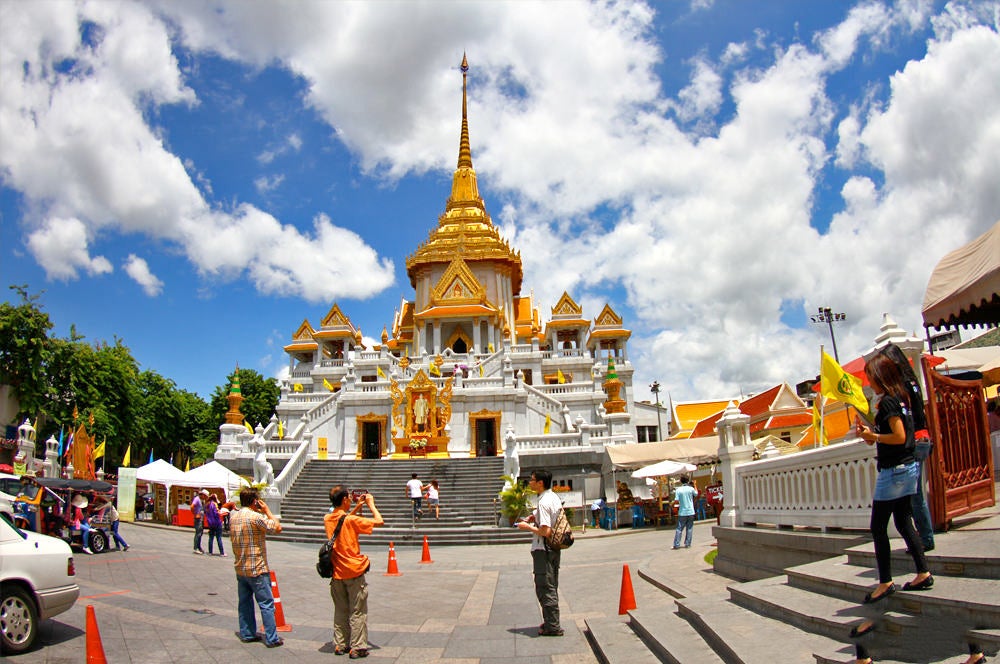 Many of us want to get a bit of a tan when the sun is out, but it's important to remember that Buddhism is still a very central part of life in Thailand. So, when visiting temples, shoulders and anything above the knee should be covered up.
This is especially good advice for when visiting The Grand Palace, as you may be forced to rent a pair of baggy pyjamas and a 1970s-style floral shawl if your attire is deemed 'inappropriate'.
Read more
6
Pack light and save space for shopping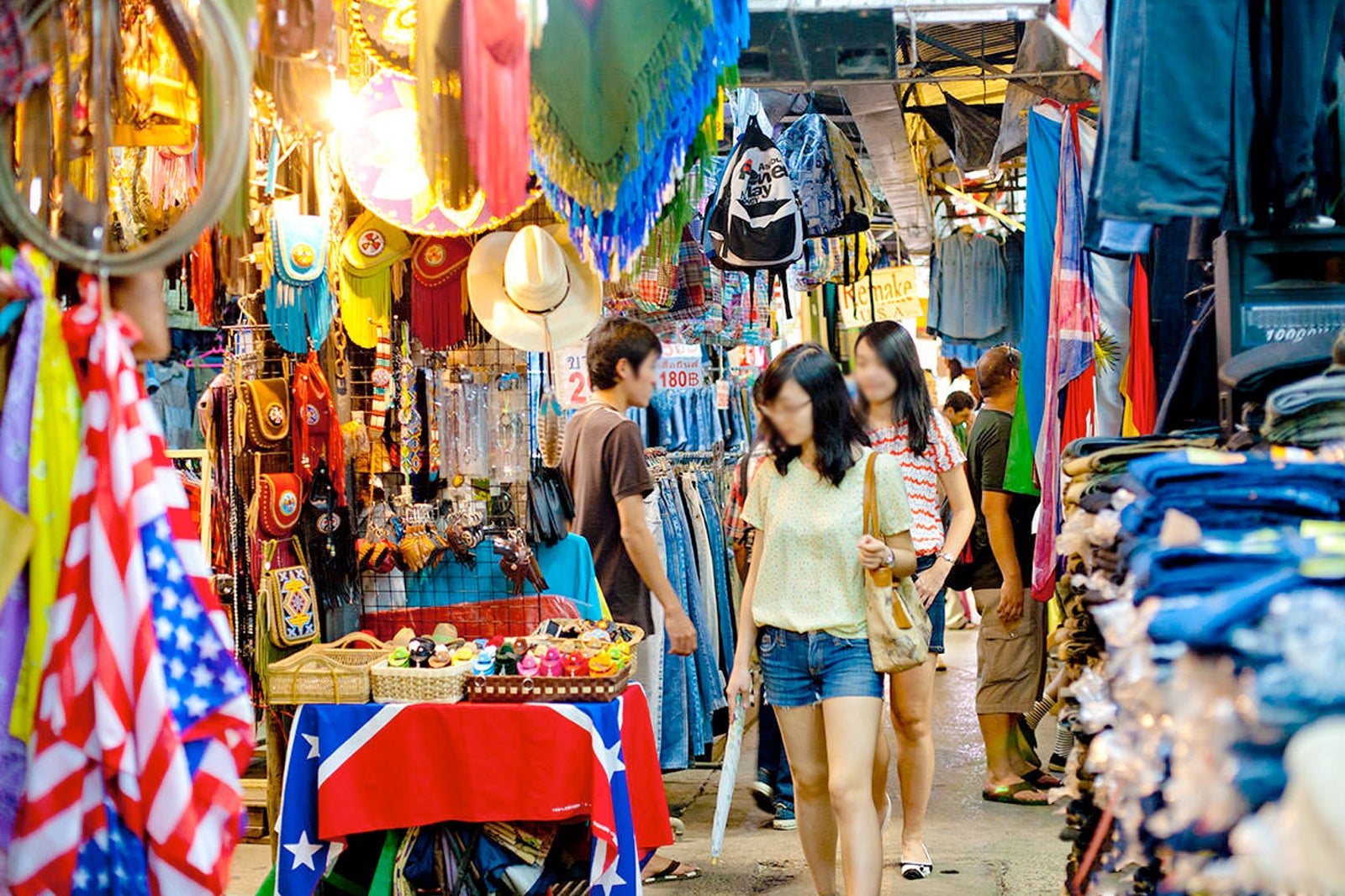 Whether you like exploring the packed alleyways of Chatuchak, finding the latest designer fashion in Siam Square or top-end accessories from Siam Paragon Shopping Mall, Bangkok has got you covered. Shopping is undoubtedly one of the highlights to many people's Bangkok experiences, so resist the temptation to pack your suitcase to the brim.
Instead, buy the majority of your vacation clothes when you arrive. The markets and malls of Bangkok are rightly considered some of the best in the world, with prices often cheaper than back in your home country. Tourists can enjoy even more deals with discount cards and VAT refunds!
7
Thai National Anthem at 8am and 6pm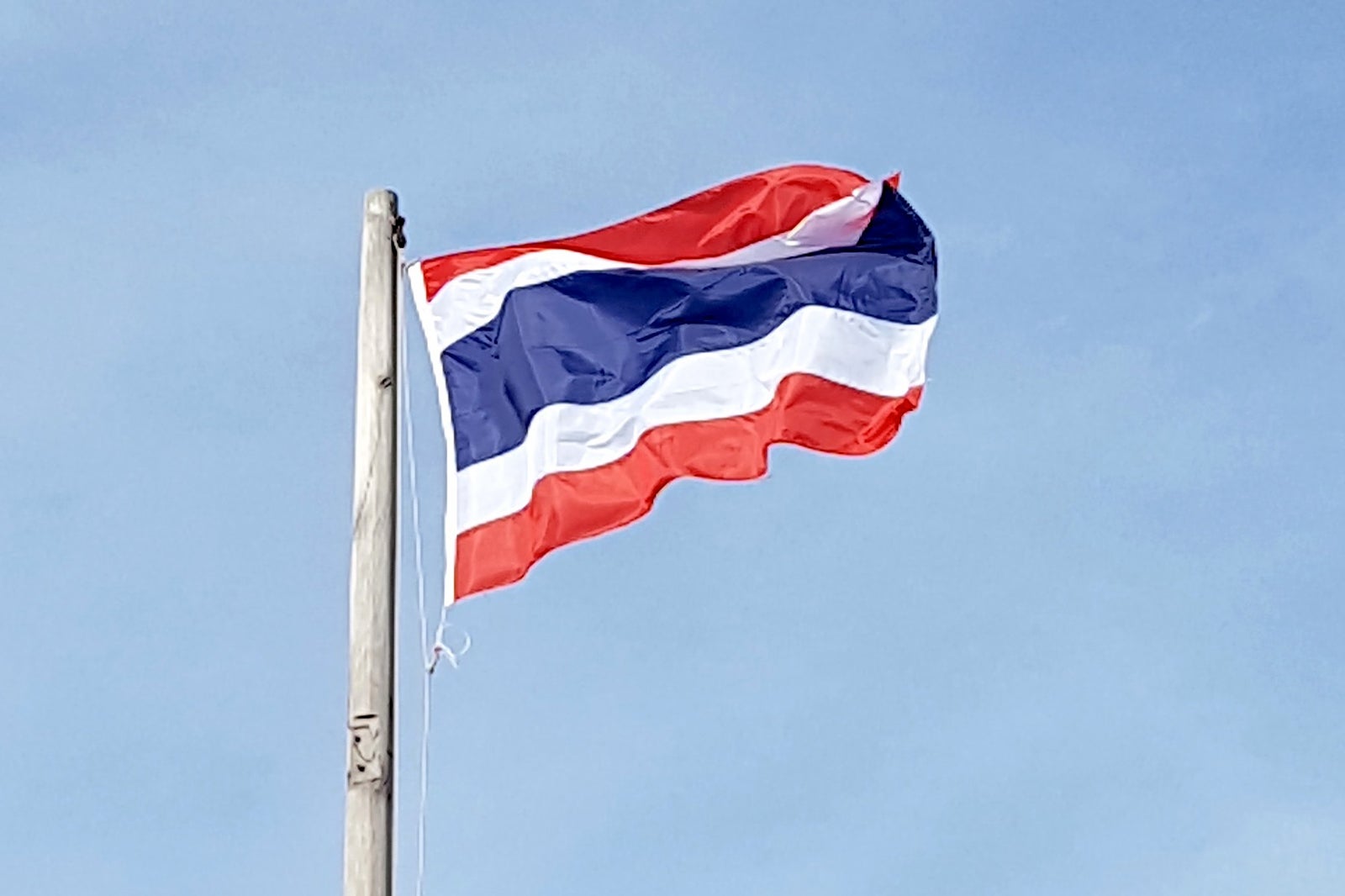 One of the most curious sights for first-time visitors to Bangkok happens every day at 8am and at 6pm. Both are when the Thai National Anthem is played in train stations, markets, and civil buildings throughout the country.
Thai people will all stop what they are doing and stand silently in respect, but will all continue with their busy lives on the beat of the last drum. As a foreigner, it's polite to stop if you happen to hear this song being blared through a loudspeaker with thousands of people standing to attention.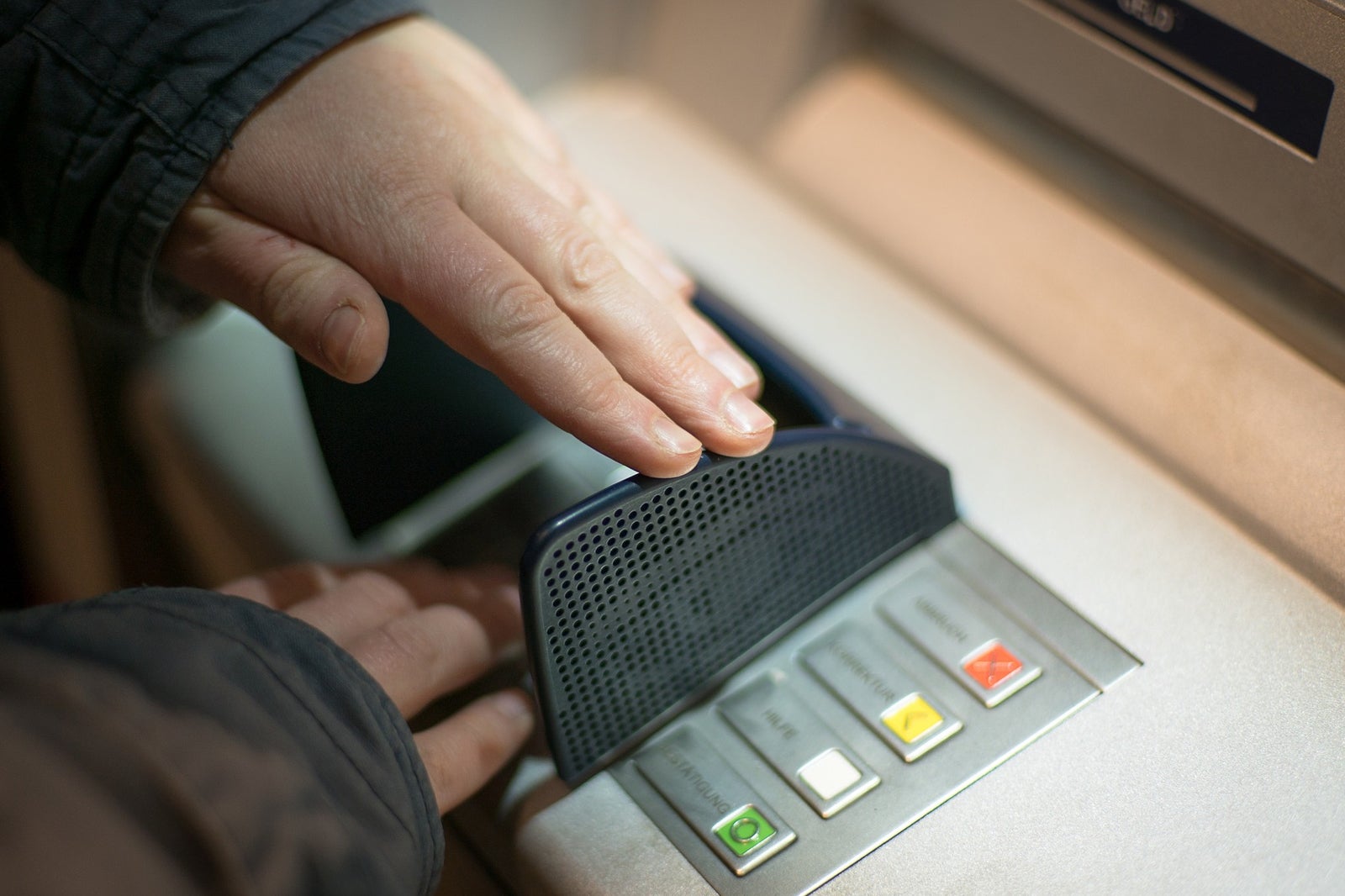 Bangkok is generally a safe city where a lot is done to protect tourists and insure they go home happy. Even so, there are unscrupulous characters who prey on tourists with some scam or trick. Some of them are obvious, but others are less so. Fear not, as long as you know what to expect, you can steer clear of an unfortunate episode.
Scams range from unwanted help from 'nice local guys' when you don't need it, unmetered taxis and tuk-tuk drivers offering you to stop at a 'shopping destination' along the way, to invitations to go 'upstairs' at a Patpong bar, or some sort of extortion by canal boat operators.
Read more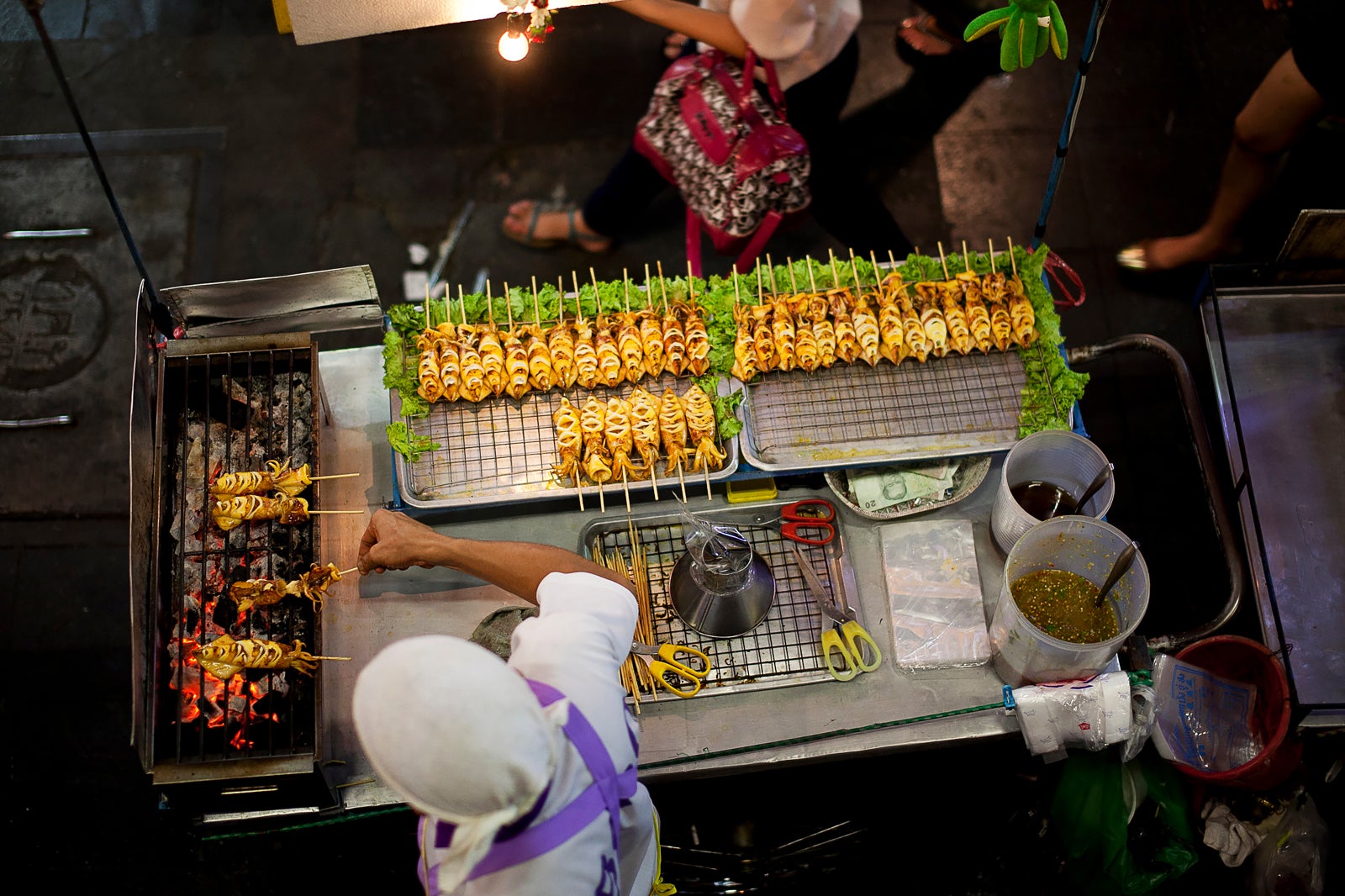 Street food in Bangkok is unparalleled in its range and taste. In this foodies' paradise, you can find pans and pots sizzling with all manner of delicacies 24 hours a day. The common issue for tourists unaccustomed to Bangkok street food is, "Can I eat this without getting the dreaded Bangkok belly?"
The overwhelming answer to this question is, "Yes", but you should take some precautions. Try to eat at busy restaurants, especially those that are full of local people. Don't worry about the language barrier, just get in there and start pointing at the menu! When buying barbequed meat skewers, ask the cook to keep them sizzling for a little longer than normal so you can be positive that they're cooked thoroughly. The ice in Thailand is produced commercially and hygienically.
Read more
10
Prams and pushchairs are difficult to use on Bangkok streets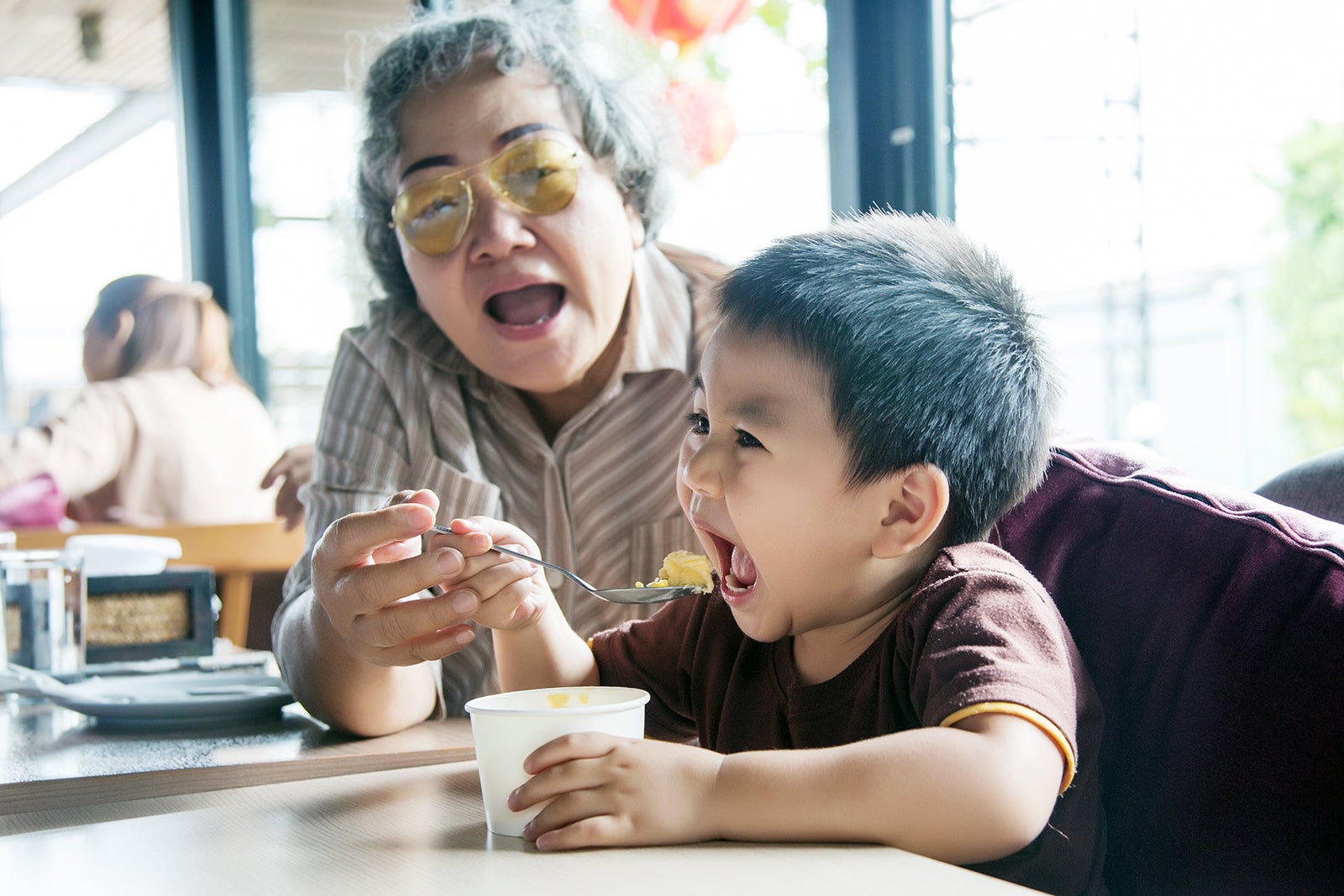 Bangkok is an excellent place to bring children because Thai people are infatuated with small children. Anything they can do to help a mother and her child they absolutely will, which makes traveling a lot easier.
However, it's important to remember that pushchairs and prams are mostly useless on the bumpy and potholed sidewalks of Bangkok. The only time pushchairs are of any use is inside airports and shopping malls. Instead, think about buying a baby sling that wraps around your back and keeps your baby snuggled.
Back to top