What to Do in Bangkok in 2 Days
Discover the Best of Bangkok in 48 Hours
With this guide, you can start to discover the best of Bangkok in just 48 hours! Mixing the finest cultural attractions, bargain shopping that you might easily miss, as well as the best of Bangkok by night, this 2 Days in Bangkok Guide is a great starting point for anyone visiting this bustling yet beautiful city for a quick weekend away.
So here are just a few ideas to start from – feel free to use them or mix them as you wish. One word of advice for people new to the city: the best way to discover Bangkok in a short space of time is to spend a day or even a half-day in one area at a time. With that in mind and to make your life easy, we grouped options by location so you can make the most of your time here. Obviously, there's so much to do in Bangkok it will take more than just one visit. Even so, these are 'the classics'...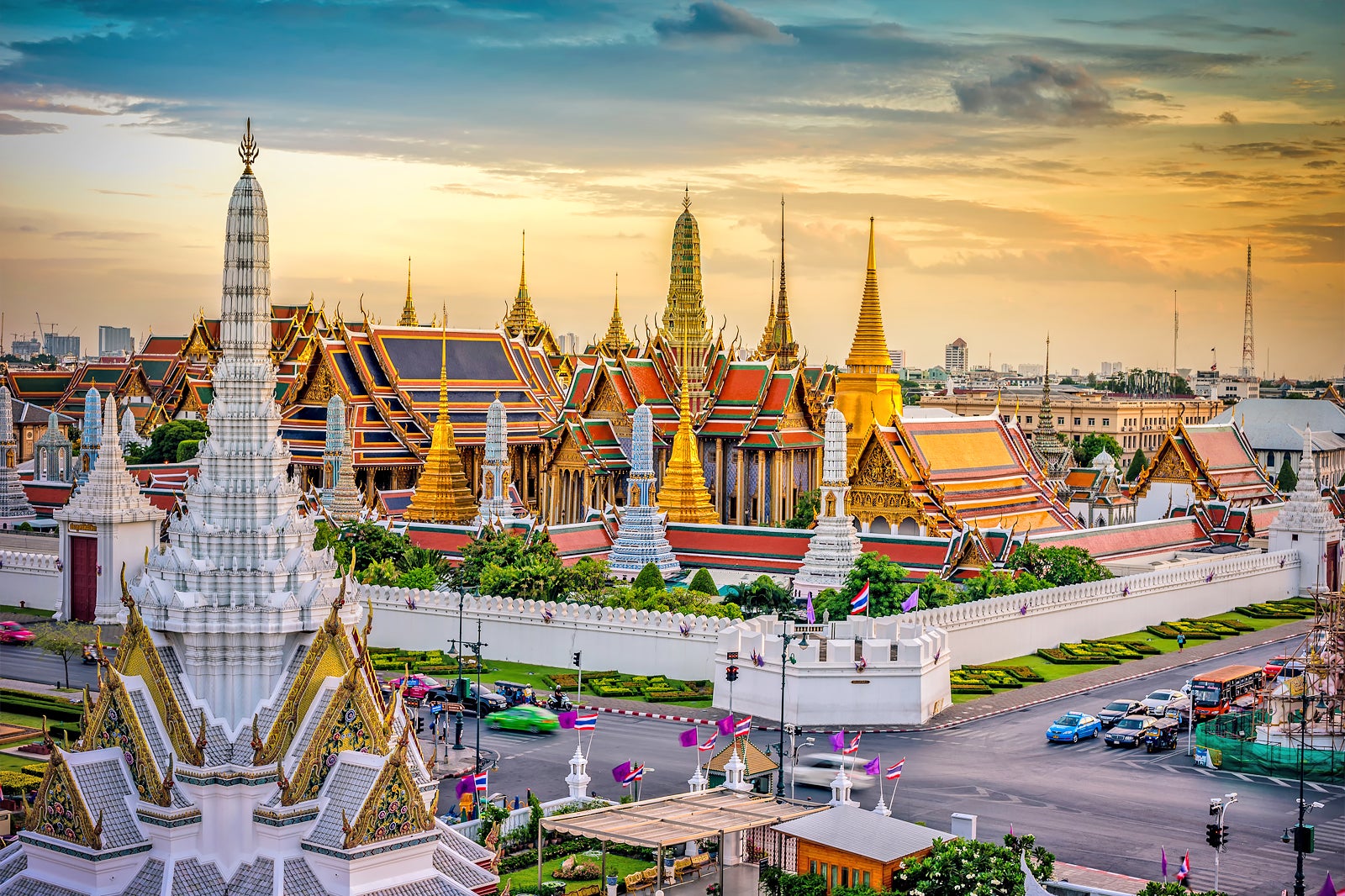 On a quick (first) trip to Bangkok, these are the not-to-be-missed sites you should try and see: The Grand Palace, Temple of the Emerald Buddha (Wat Phra Kaeo), Wat Po and Wat Arun. They are located close to each other and can be visited in a morning or afternoon (usually closing at 3.30pm). Half-Day Tours with a guide and transfer service can make life much easier, especially when you're a little tight on time.
If you arrive in Bangkok late in the day, you can still see (but not visit) the temples along the river by taking a relaxing sunset dinner cruise. Wat Arun looks stunningly magical, illuminated against the night sky.
Read more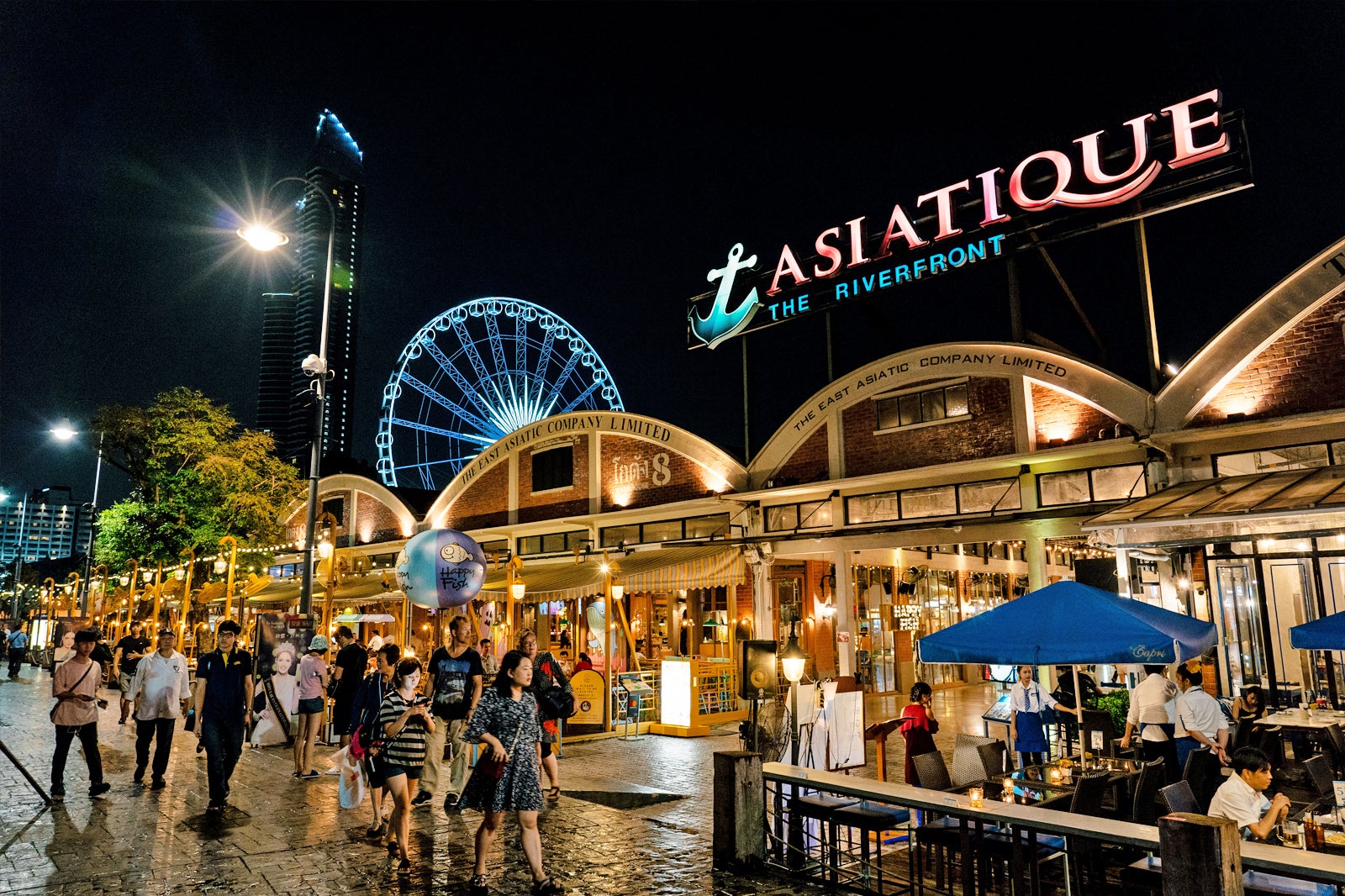 End the day at the gigantic Asiatique Shopping village located by the river (you can even have dinner there), then enjoy their fabulous ladyboy show productions!
Alternately, end your first day by spending your one night in Bangkok exploring the city's sizzling nightlife. For more family-oriented nighttime activities, go see the latest Hollywood blockbusters at the city's modern movie theaters. And while you're at it, why not include a karaoke battle or a bout of bowling, too?
Read more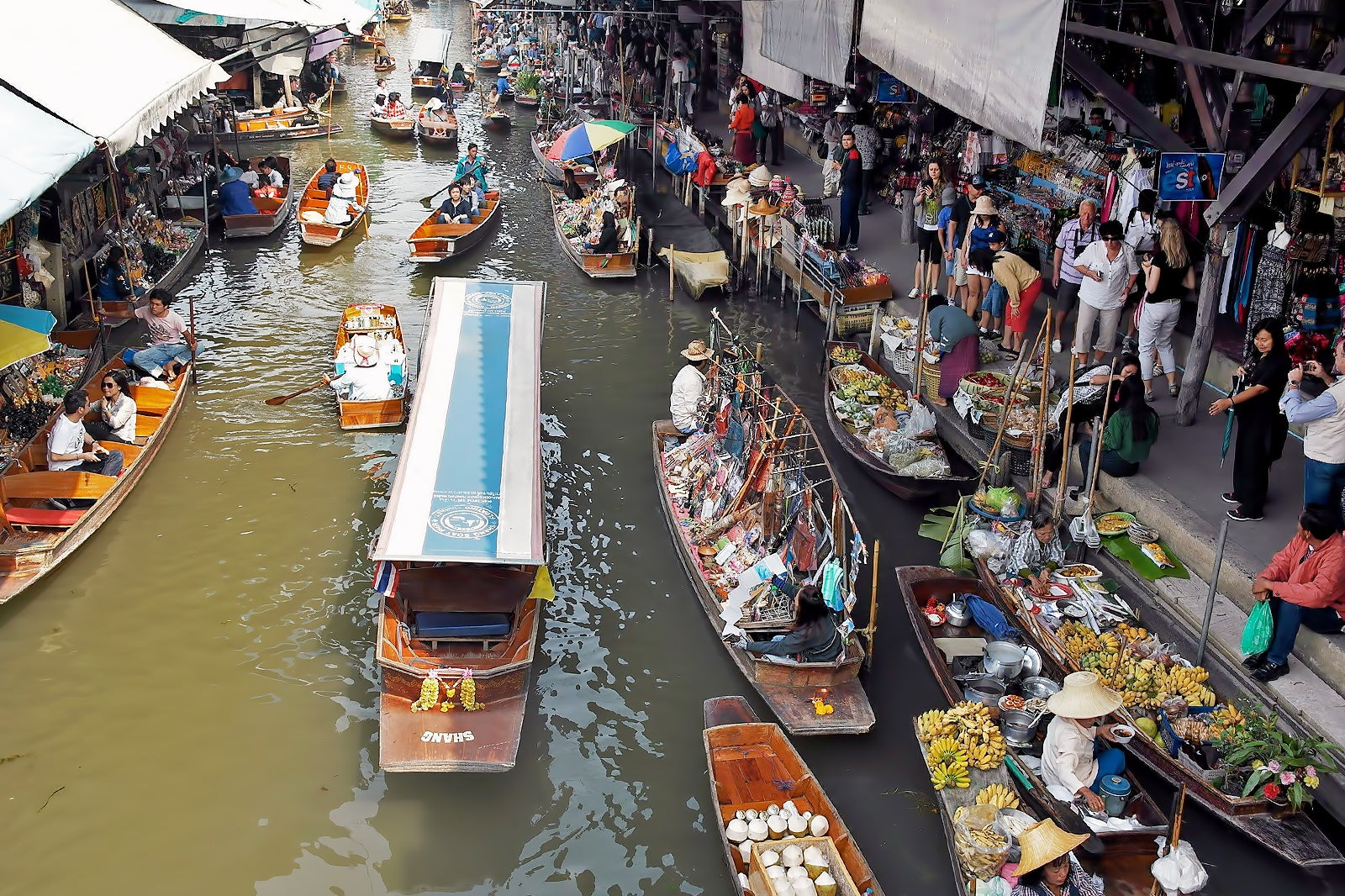 Go sightseeing in the morning. Start off with the wonderment of the Ancient City, or the hustle and bustle of the legendary floating markets. you can also observe how the locals live along the Bangkok canals on a canal tour.
Spend the rest of the day shopping in the air-conditioned comfort of Bangkok's incredible shopping malls. Bangkok offers unbeatable bargains, designer labels, antiques, handicrafts, and jewelry but also a wide range of entertainment. Kids may not enjoy shopping as much as grown-ups do, so why not treat them with a trip to one of the many ice skating rinks around town?
A visit to Bangkok would not be complete without sampling some delicious Thai Food. Bangkok's dining experiences are diverse and can be enjoyed anywhere from restaurants and noodle shops to street stalls. If you happen to be in Bangkok during the weekend, pay a visit to Chatuchak Weekend Market for an endless range of gifts and cool knick-knacks.
Read more
4
Evening 2 - Explore glitzy malls and more colorful nightlife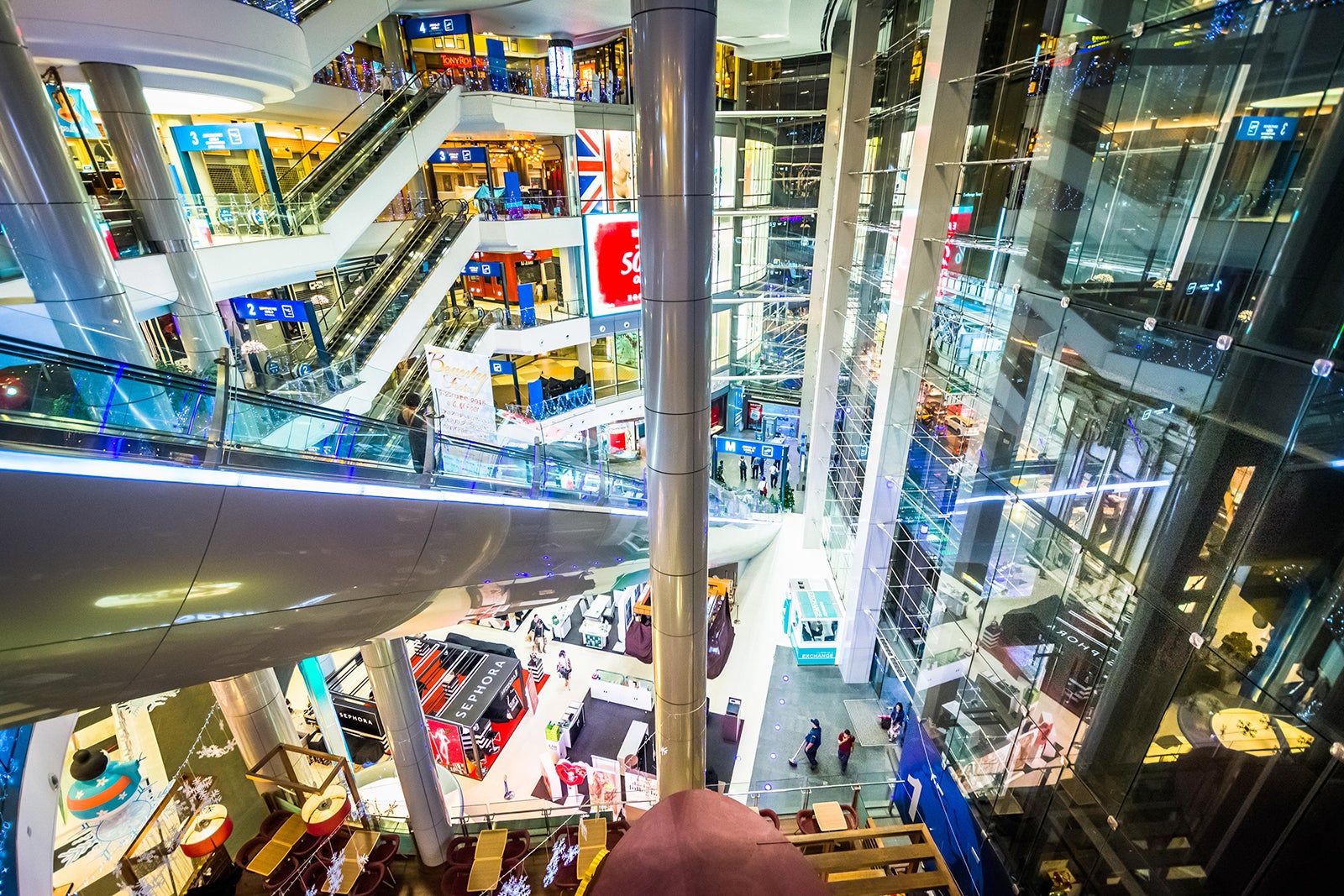 In the evening, go to see the unusual Terminal 21 shopping mall in Asok, which is highly stylish with each floor evoking a different world city. Then, cross the street and see for yourself what the famous bright and colorful (also naughty) Soi Cowboy is all about.
Back to top