The Vegetarian Festival in Bangkok usually falls in late-September or October, with exact dates changing yearly according to the Chinese Lunar calendar. This Taoist celebration is called Tesagan Gin Je in Thailand and takes place for 9 days throughout the country, as well as in Singapore, Malaysia, and Vietnam.
Vegetarian Festival in Bangkok - one of the highlights of Bangkok Events Calendar and 10 Best Festivals in Thailand (Read all about Bangkok here)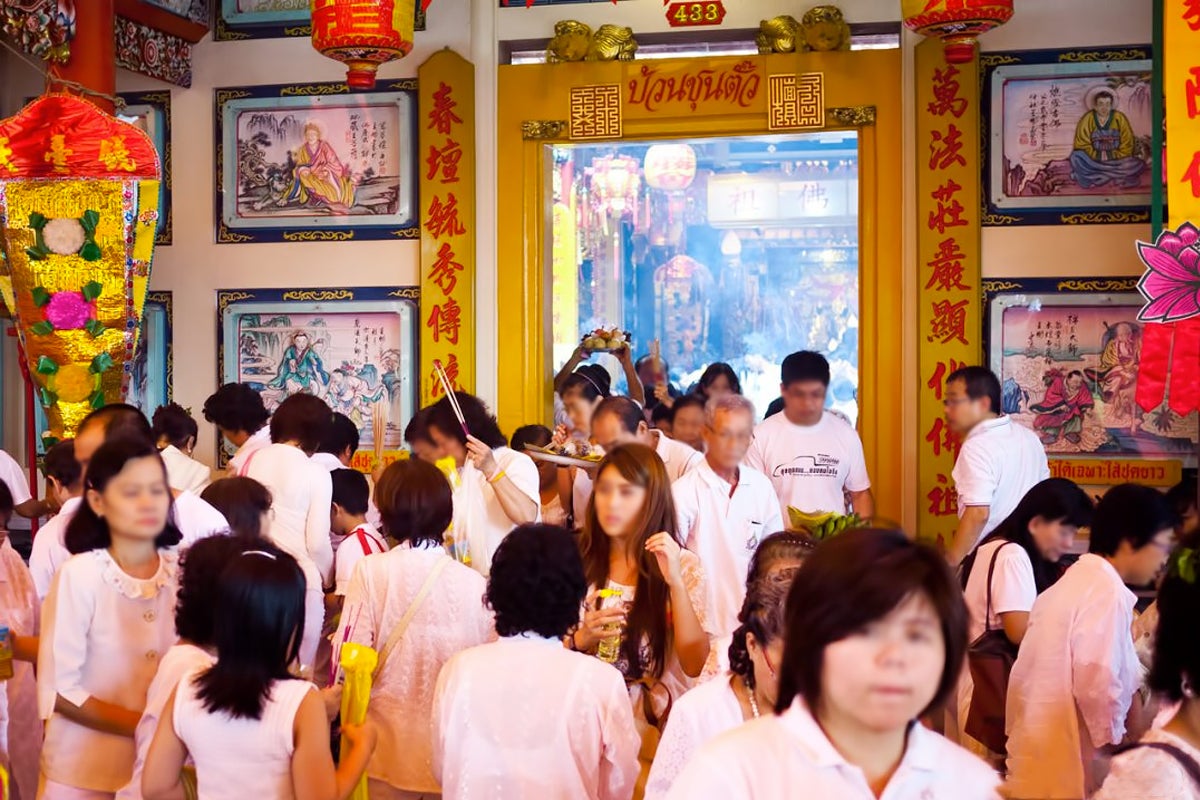 Vegetarian Festival in Bangkok highlights
Yarowat or Chinatown Bangkok is the main gathering point for the festivities. Throughout the week, you'll find rows of temporary stalls selling a wide variety of meatless dishes, snacks, and sweets. The best time to come is early evening, around 5pm, so you can grab a bite to eat, enjoy the comings and goings at the temples, and catch Chinese opera performances. Bring your camera, as there are plenty of unusual sights in this colorful part of town.
When a shop or stall in Yarowat sells food in line with festival regulations, a bright yellow flag is usually placed at the entrance. You can spot stickers and signs in shops across the city, from convenience stores to large shopping malls.
One of the best places to celebrate Tesagan Gin Je Festival (Vegetarian Festival) is Soi 20 of Charoen Krung Road. During the festival, there are many Chinese temples where you can quietly observe people making merit. Chinese opera performances take place every day, between 6pm and 7pm.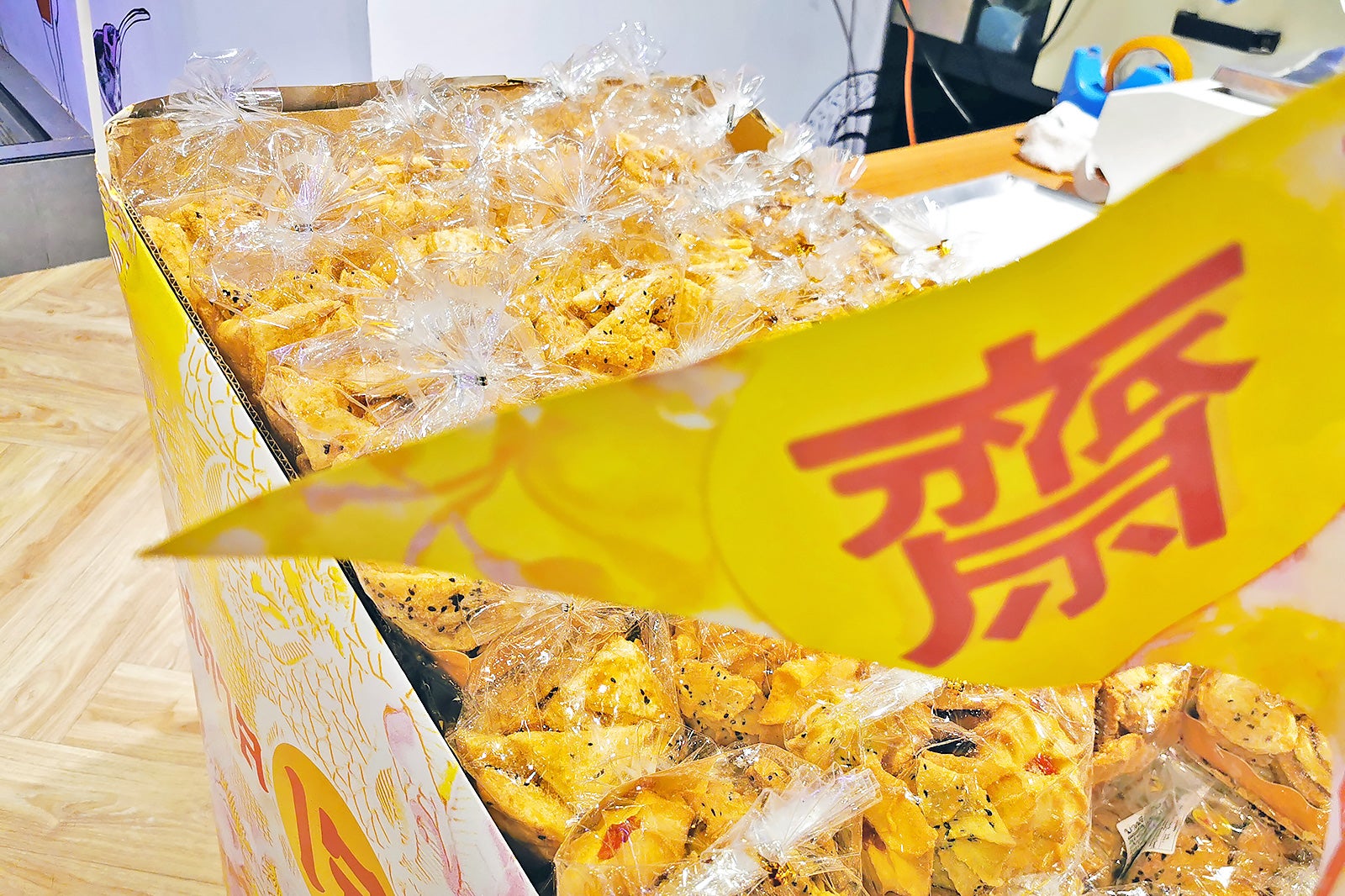 Good to know about the Vegetarian Festival in Bangkok
The Vegetarian Festival is a Chinese celebration to the 9 Emperor Gods. To cleanse the body, devotees follow a strict vegan diet by omitting meat, poultry, seafood, or any animal products (milk and eggs), as well as garlic, onion, Chinese single-bulb garlic, and Chinese chive. Many restaurants serve fake meat during the Vegetarian Festival in Bangkok.
Phuket is often seen as the center of Thailand's Vegetarian Festival since over 30% of the population have Chinese ancestry. Rituals during the height of the festival include tongue slashing and walking barefooted over hot coals. Bangkok celebrations might seem a little subdued compared to Phuket, but still very much worth a visit.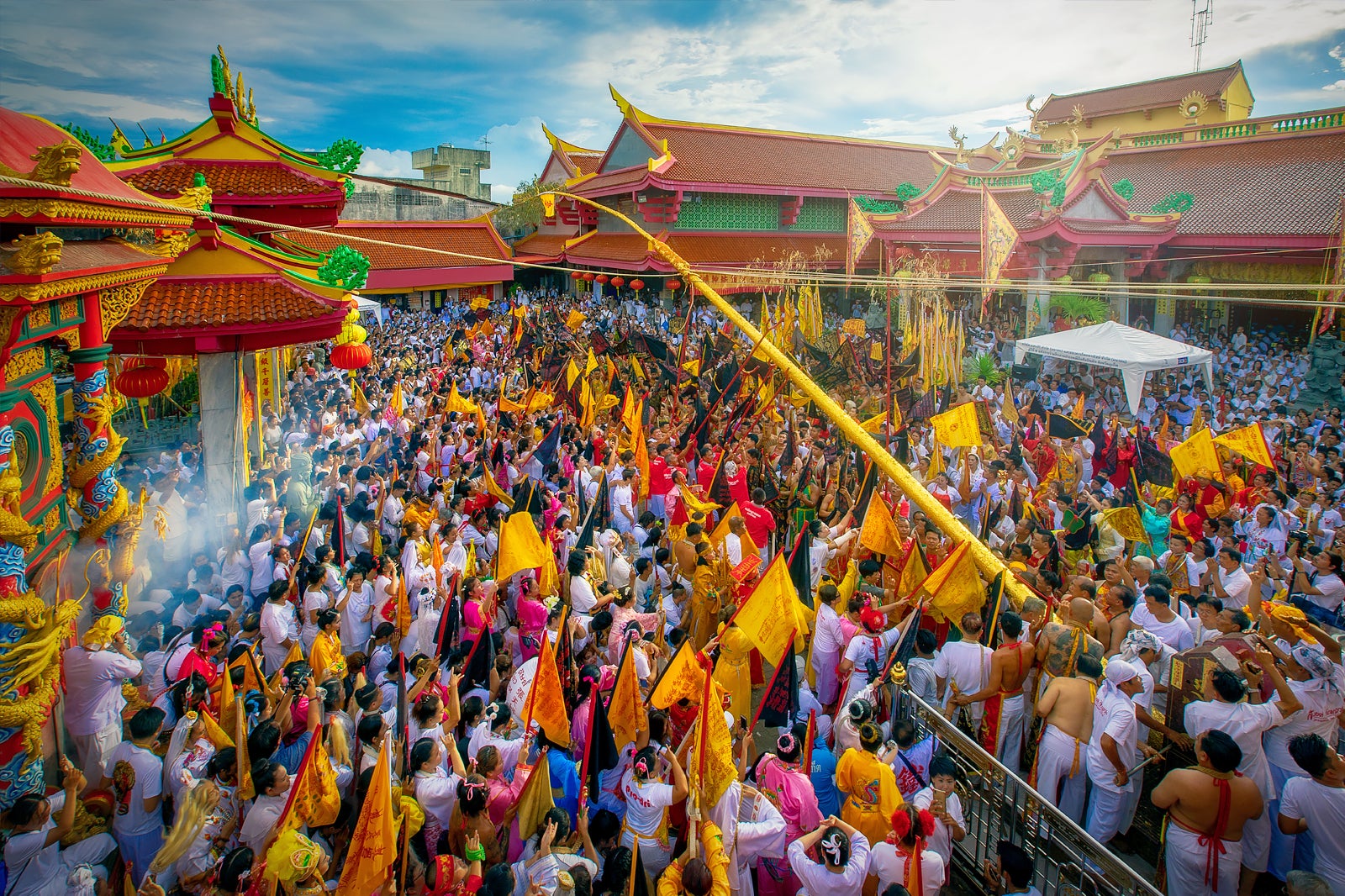 Back to top