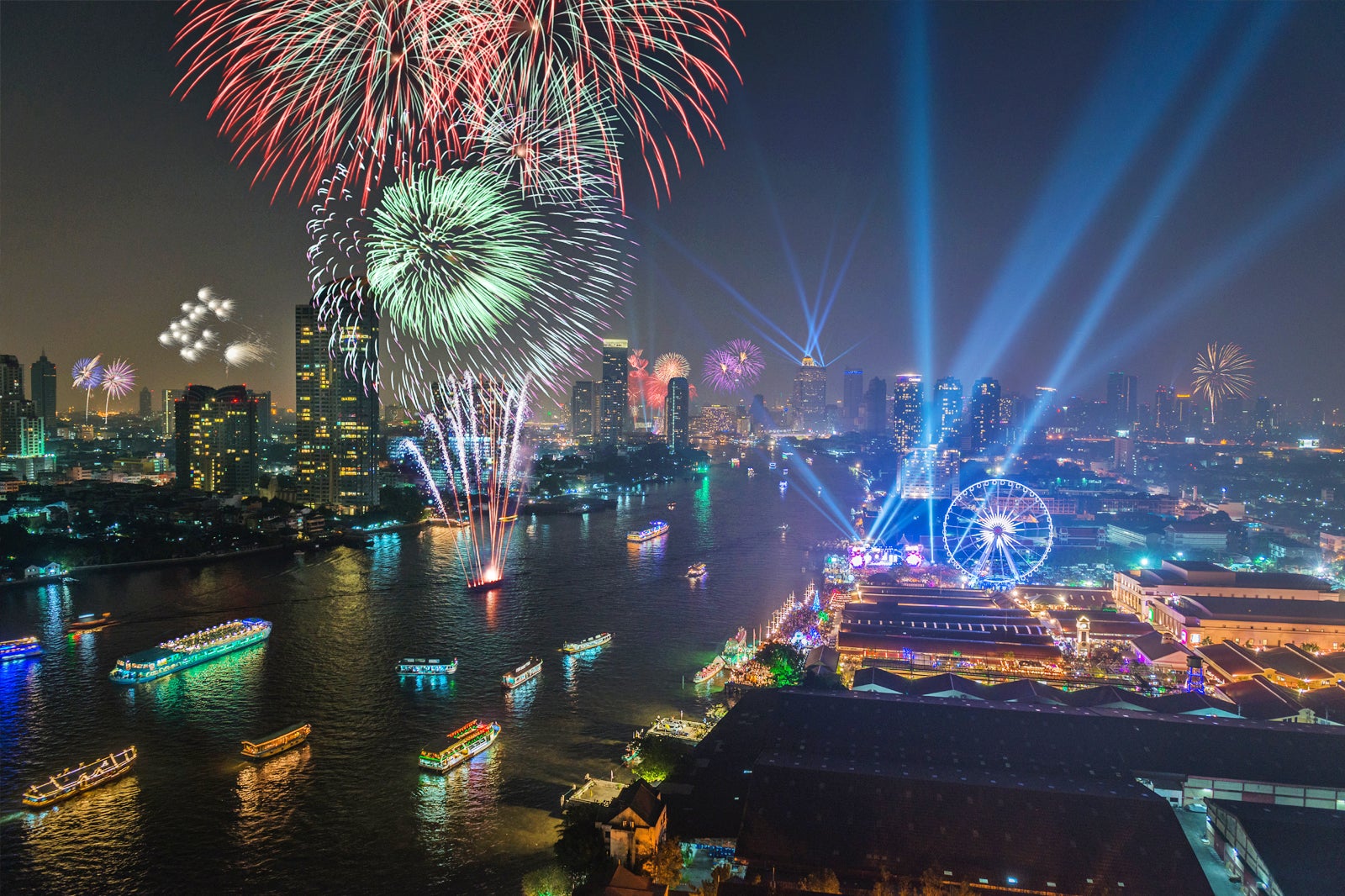 Bangkok Events Calendar
Calendar of Annual Events in Bangkok
Bangkok is one of the best places in the world to savor life – be it shopping, dining, drinking, clubbing or partying – and there's no better time to take it all in than at a Bangkok event. Songkran, or Thai New Year, is undeniably the most anticipated and exciting annual event in Bangkok, as the entire city 'shuts down' to celebrate 3 days of water-throwing and fun parties, with Khao San Road at its epicenter.
Apart from Songkran, Loy Krathong and Chinese New Year are equally exciting times in Bangkok. Other lesser-known but no less impressive spectacles include the Trooping of Colors and Rama VIII Traditional Long Boat Races. Cultural events have also become a major part of the Bangkok experience, as the city sees an increasing number of foreign expatriate communities. See a list of the best Bangkok events below.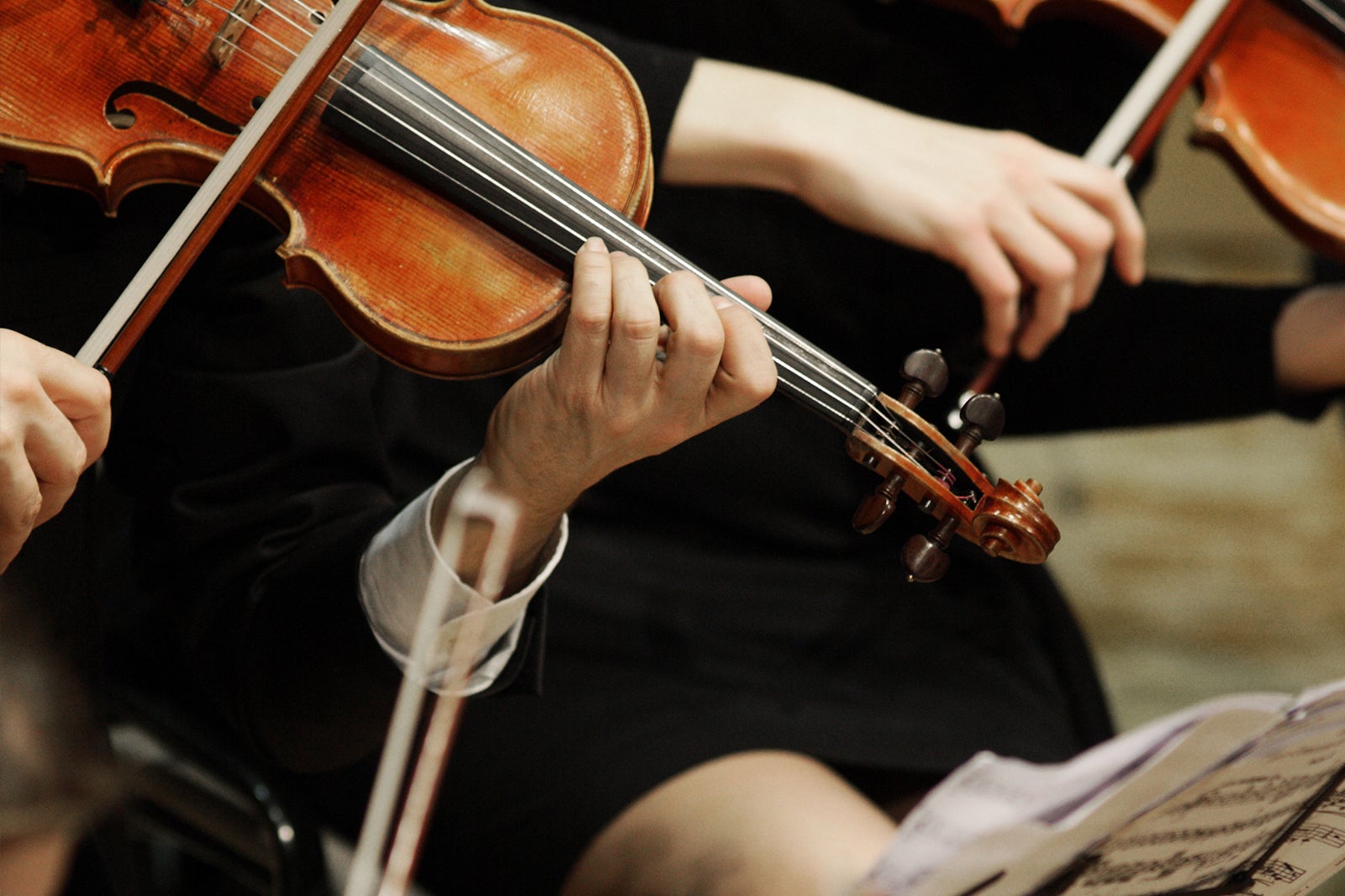 Date: January–February
Location: Chulalongkorn University Centenary Park
A series of free, open-air concerts on Sundays in Chulalongkorn University Centenary Park throughout January and February is hosted by the Bangkok Symphony Orchestra. Starting at 5.30pm and running for around 2 hours, the music varies and includes plenty of classic Thai and Western music, including famous Thai singers, music from movies and musicals and plenty of popular classical tunes that you'll recognize.
Head to National Stadium BTS on the Sukhumvit line and you can walk south for around 10 minutes to reach Chulalongkorn University Centenary Park. If that sounds like too much walking in the heat, it's always better to take a taxi.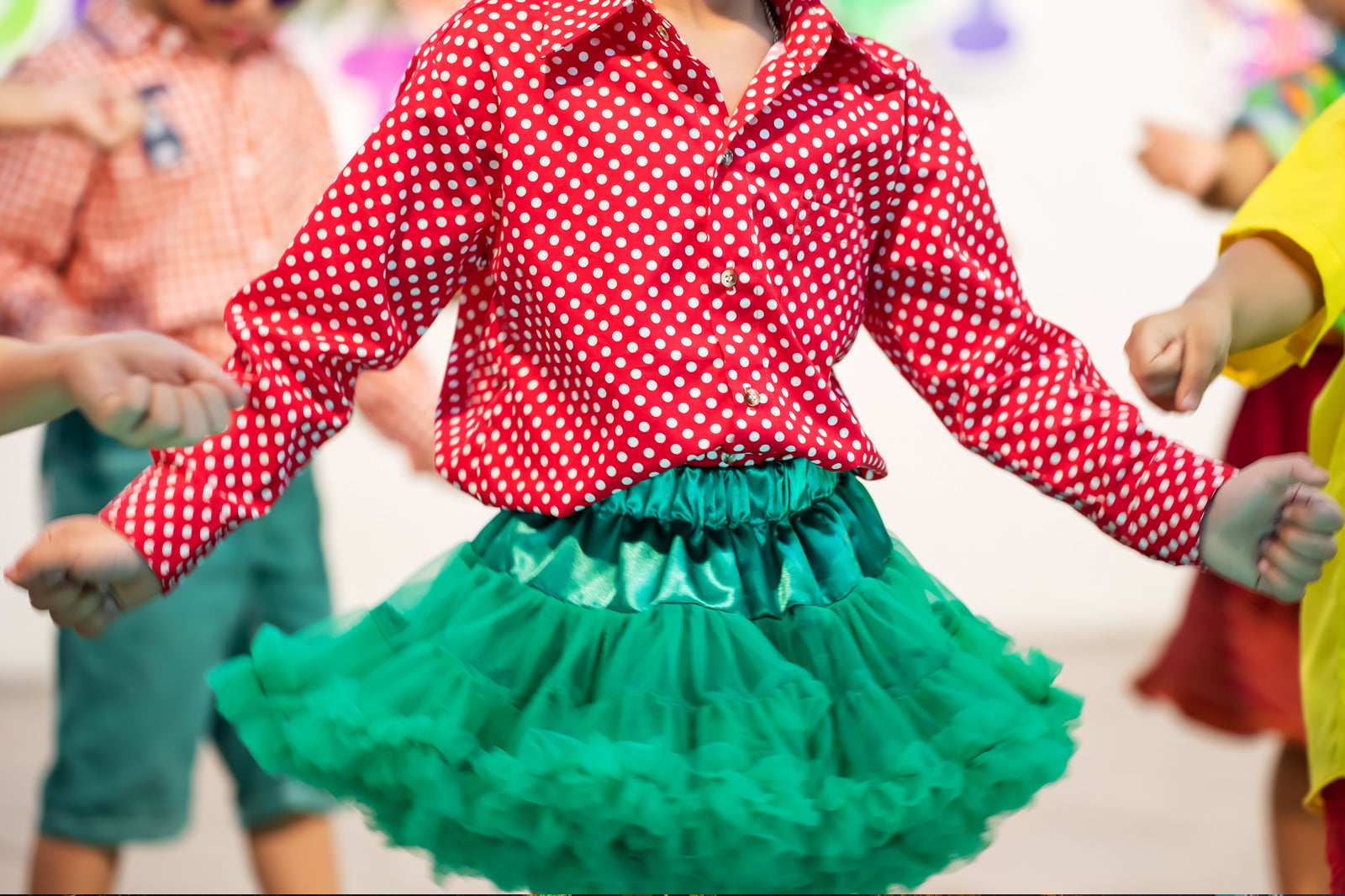 Date: 2nd Saturday of January
On the second Saturday of January every year Thailand dedicates a day to the future of their country, celebrating children and thanking them by offering discounts and hosting special activities.
Both the MRT and BTS will be free for children under 140 cm tall, the Museum of Siam is open to all for free, Government House opens its doors and children can have their picture taken in the Prime Minister's office. Most shopping malls will also have rides and activities.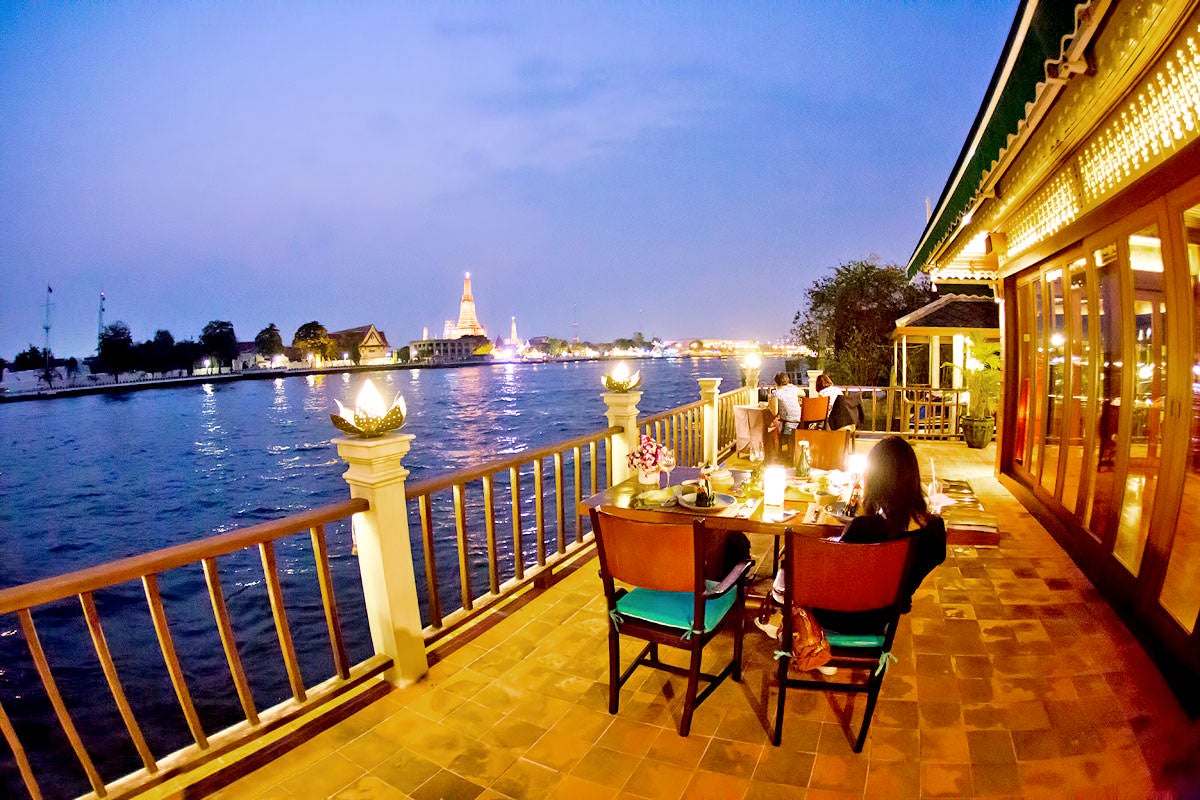 Date: 14 February
While love really should be celebrated every day, Valentine's Day is an excuse to raise the bar a few notches, to show that special person in your life just how much you care.
Check out a string of promotions from major Bangkok hotels if you plan to impress your date with a romantic dinner. And don't forget to pick up that special gift or a bouquet of flowers from many participating shopping malls across the city.
Read more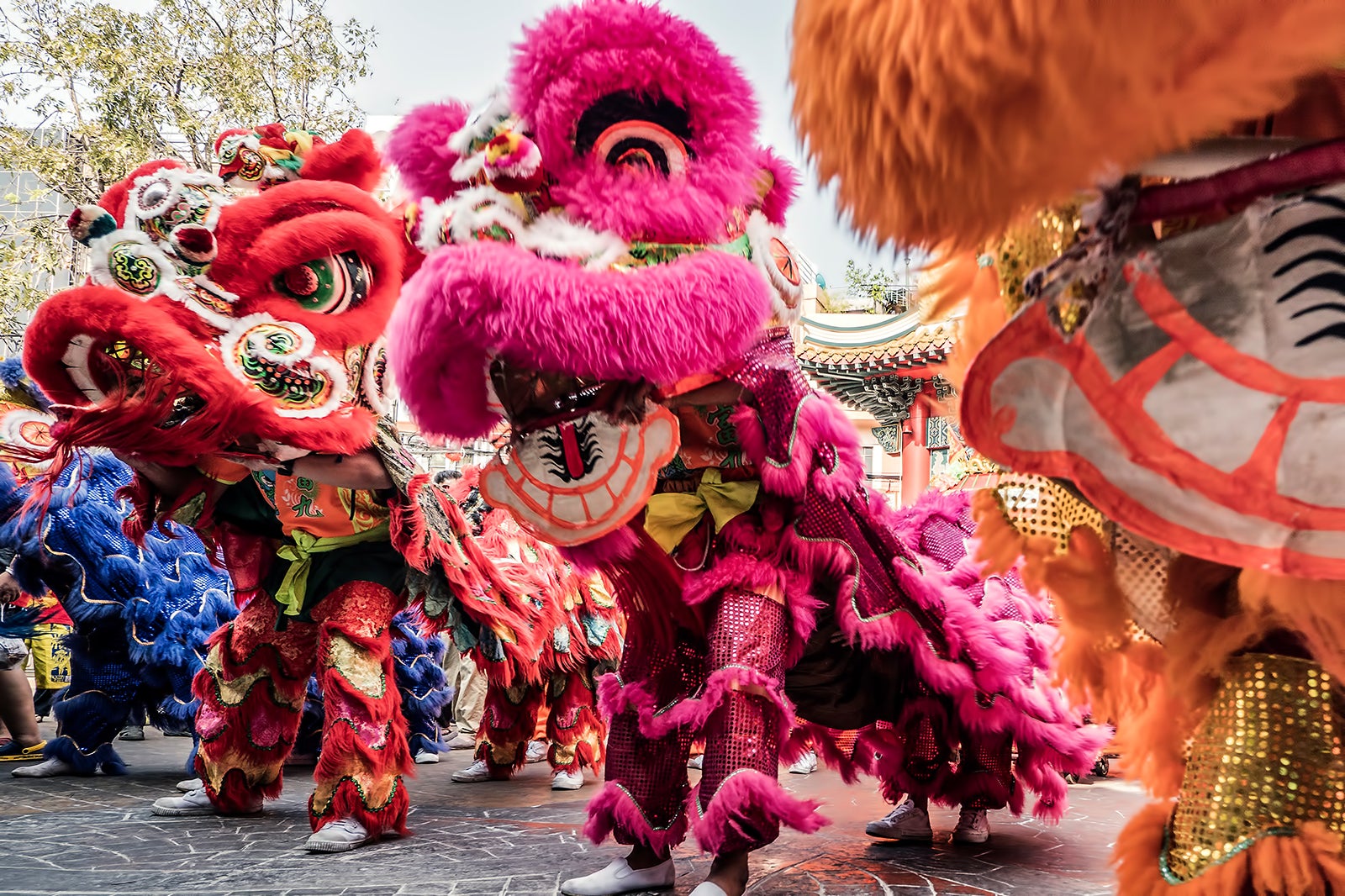 Date: Varies
Location: Bangkok Chinatown (Yaowarat), from Chalerm Phrakiat gate to Chalermburi Intersection
Chinese New Year brings one of the most exhilarating celebrations to Yaowaraj, which is officially the Chinatown of Bangkok. The entire length of the street comes to life with crowds of worshippers, exploding firecrackers, dragon dancers, and families of Chinese descent who gather to partake in the street fanfare as well as to enjoy sumptuous Chinese banquets.
In other parts of Bangkok, Chinese restaurants and shopping malls roll out special Chinese New Year promotions, which range from discounts on goods and services to free feng-shui advice for their customers.
Read more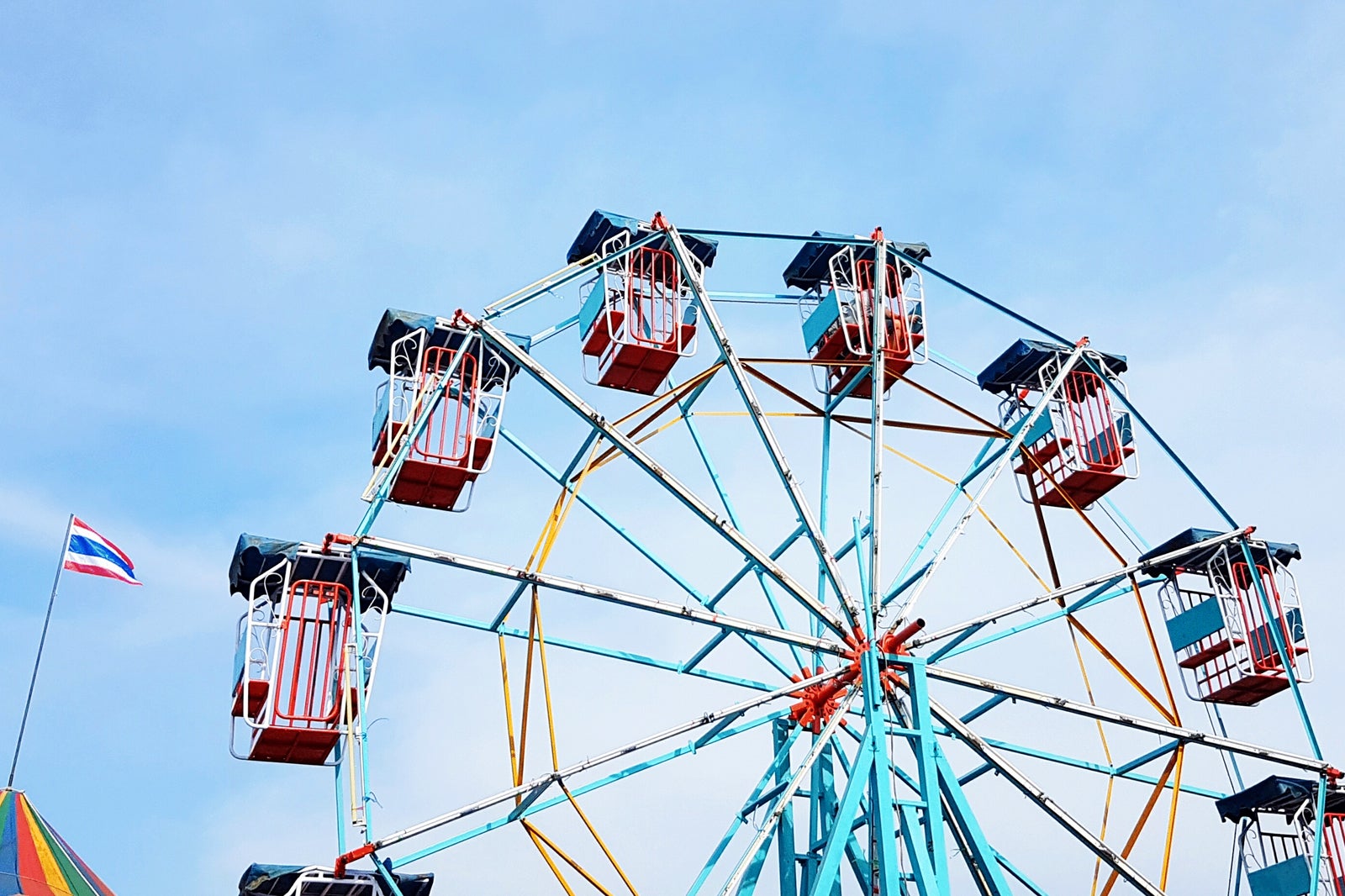 Date: Varies
A combination of temple fair and open-air market, the Red Cross Fair usually takes place twice a year to raise funds for the Thai Red Cross society. What you can expect from the event is a multitude of merchandise from private, government and non-government organizations as well as carnival games and food stalls. The event is likely to take place at Lumpini Park in downtown Bangkok.
There's also an exhibition area where you can learn more about the activities of the Thai Red Cross and free health consultations and basic check-ups by healthcare professionals from prominent government hospitals. The fair usually draws large crowds, so plan to arrive early.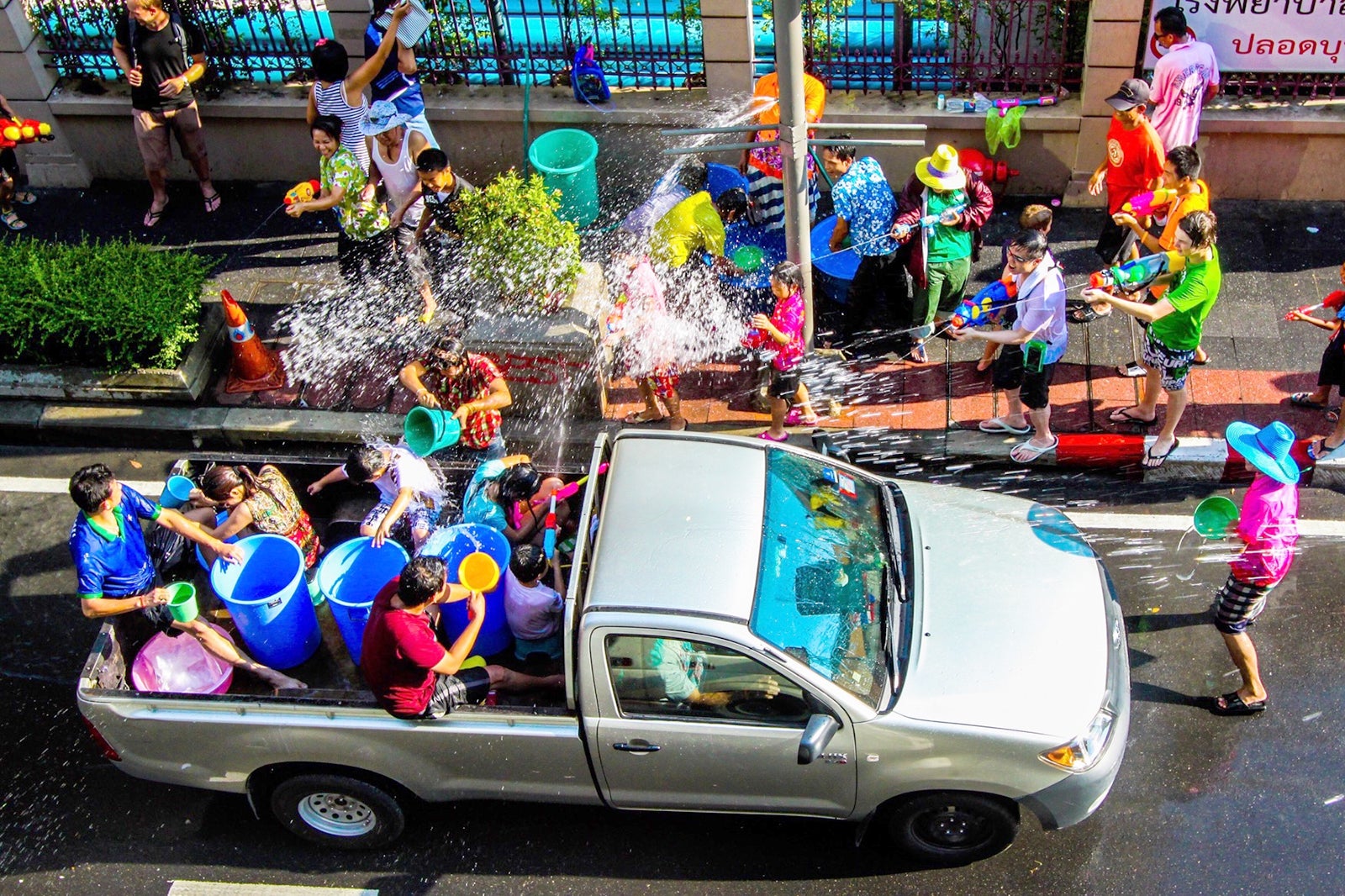 Date: 13–15 April
Location: Nationwide
Having fun is a big part of Thai culture, and having fun in the scorching heat is no exception. The hottest month of the year, April sees the entire country go bananas in friendly water fights and street parties that last nearly a week.
During Songkran, most office buildings, banks, as well as family-run shops and restaurants, shut down completely, while big shopping malls usually remain open. Bangkok experiences a mass exodus, as at least half of its residents travel back to their hometowns for family reunions. In their place are tourists, who fly into Bangkok particularly to enjoy one of the most colorful and festive times of the year.
Read more
7
Royal Ploughing Ceremony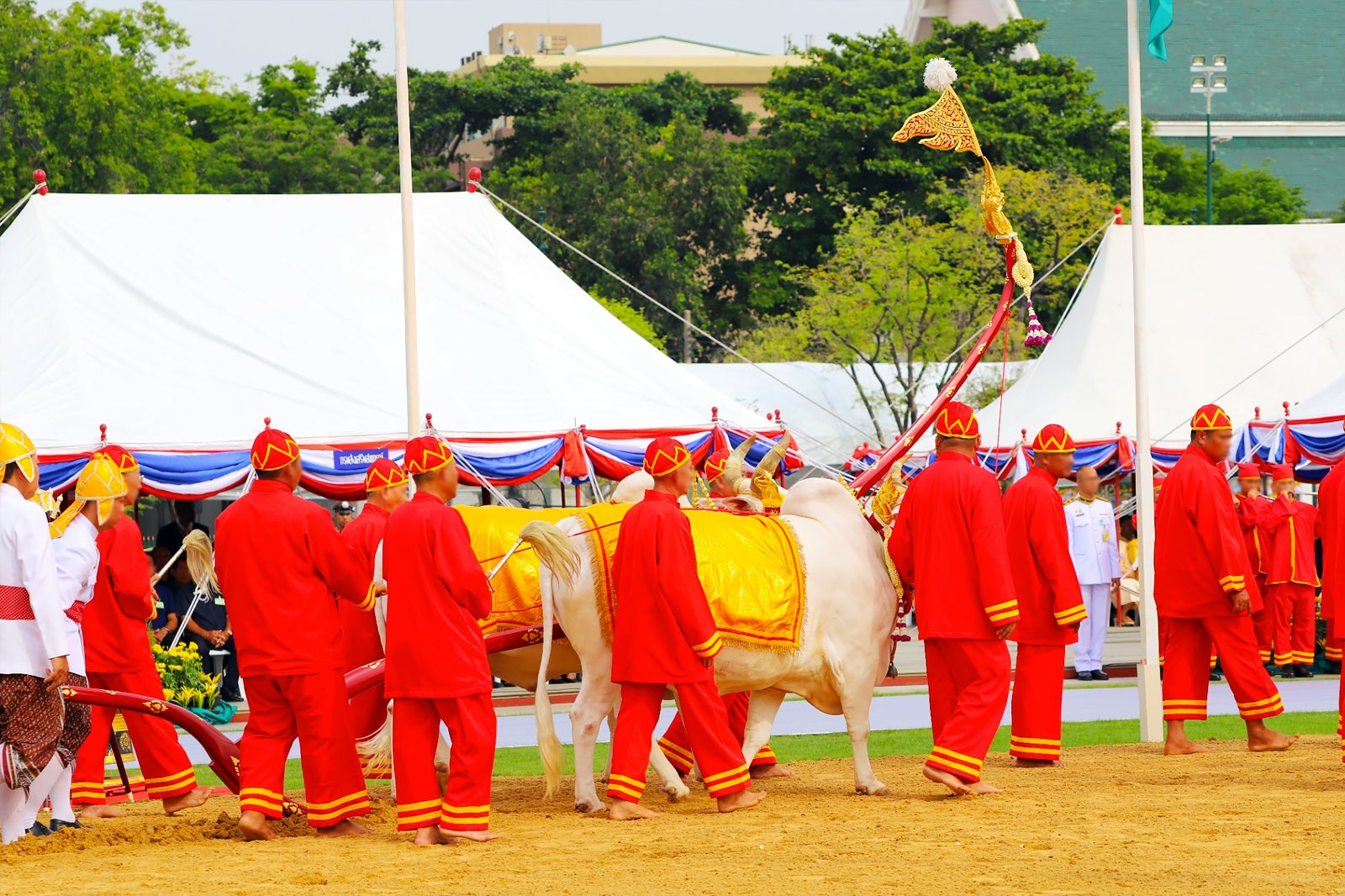 Date: May (varies)
Time: From 8.30am
Location: Sanam Luang (Royal Field)
This highly ceremonial event marks an auspicious beginning to the new planting season every year. Presided over by HM the King or member of the Royal Family, the ceremony follows a strict agenda whereby court Brahmins, dressed in ceremonial gowns, lead 2 sacred oxen in a ploughing ritual around the Royal Field as they sow rice seeds onto the ground. The symbolic importance of this ceremony occurs when the sacred oxen eat from a plate of offering – rice, corn, green beans, sesame, fresh-cut grass, water and rice whiskey – which predicts whether or not the upcoming planting season will be bountiful.
As with any events presided over by members of the Royal Family, be sure to dress appropriately in polite attire if you plan to attend the ceremony.
photo by Tris_T7 (CC BY-SA 3.0) modified
8
Amazing Thailand Grand Sale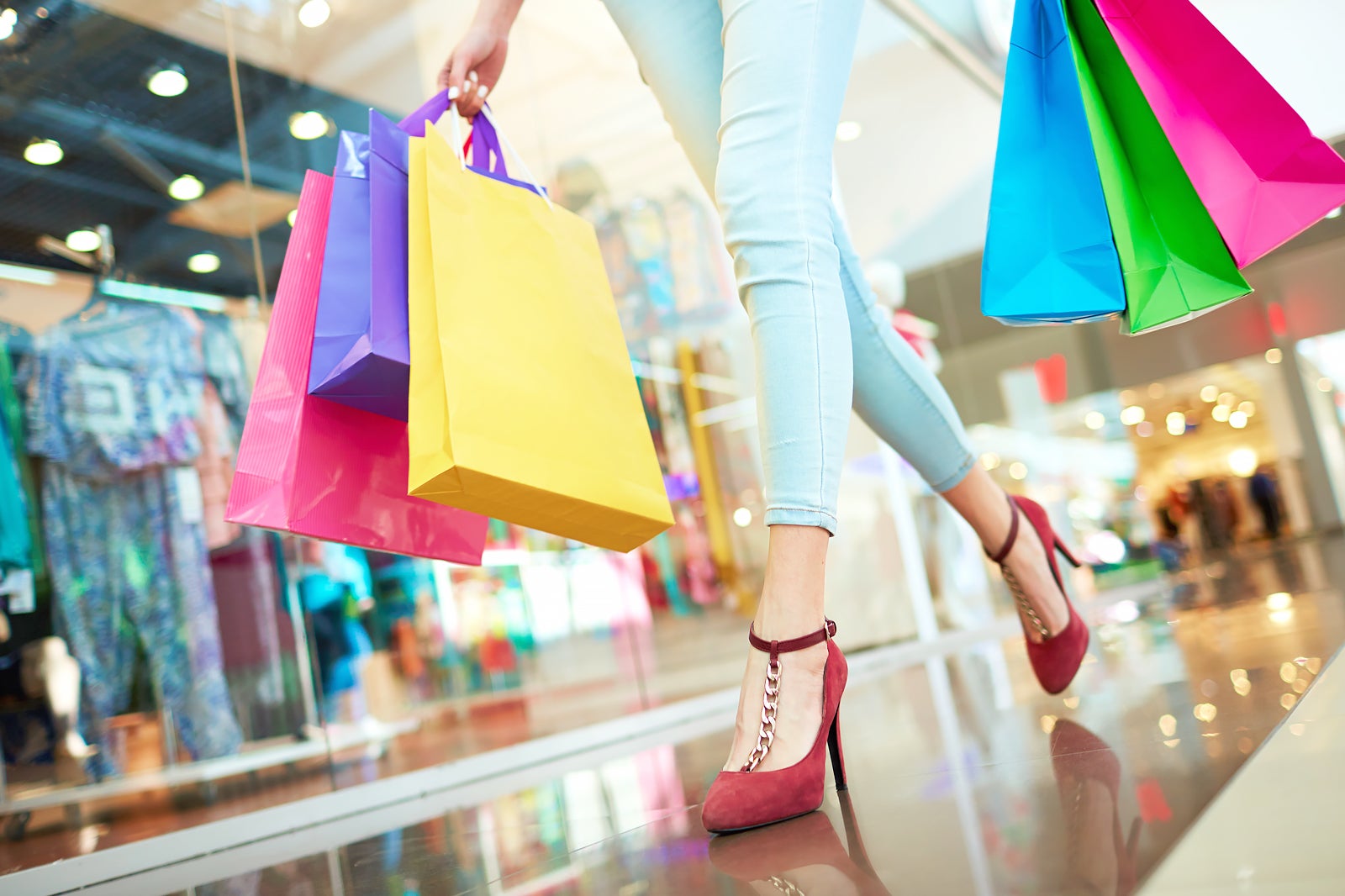 Date: 15 June – 15 August
Location: Queen Sirikit National Convention Center (QSNCC) and participating shopping malls across Bangkok
Shopping is most fun when you find bargains, especially when you get more bang for your baht. Part of the Tourism Authority of Thailand's 'Amazing Thailand' campaign, the event is an opportunity to bag all kinds of deals imaginable, from discounted merchandise to vacation packages and tours.
It's like one-stop shopping for all your needs. Usually, the event takes place at QSNCC, shopping malls around Bangkok roll out special promotions of their own, such as midnight sales and mid-year sales campaigns. So, if shopping is your passion, this is one of the best times to visit Bangkok.
9
Moon Festival (Mid-Autumn Festival)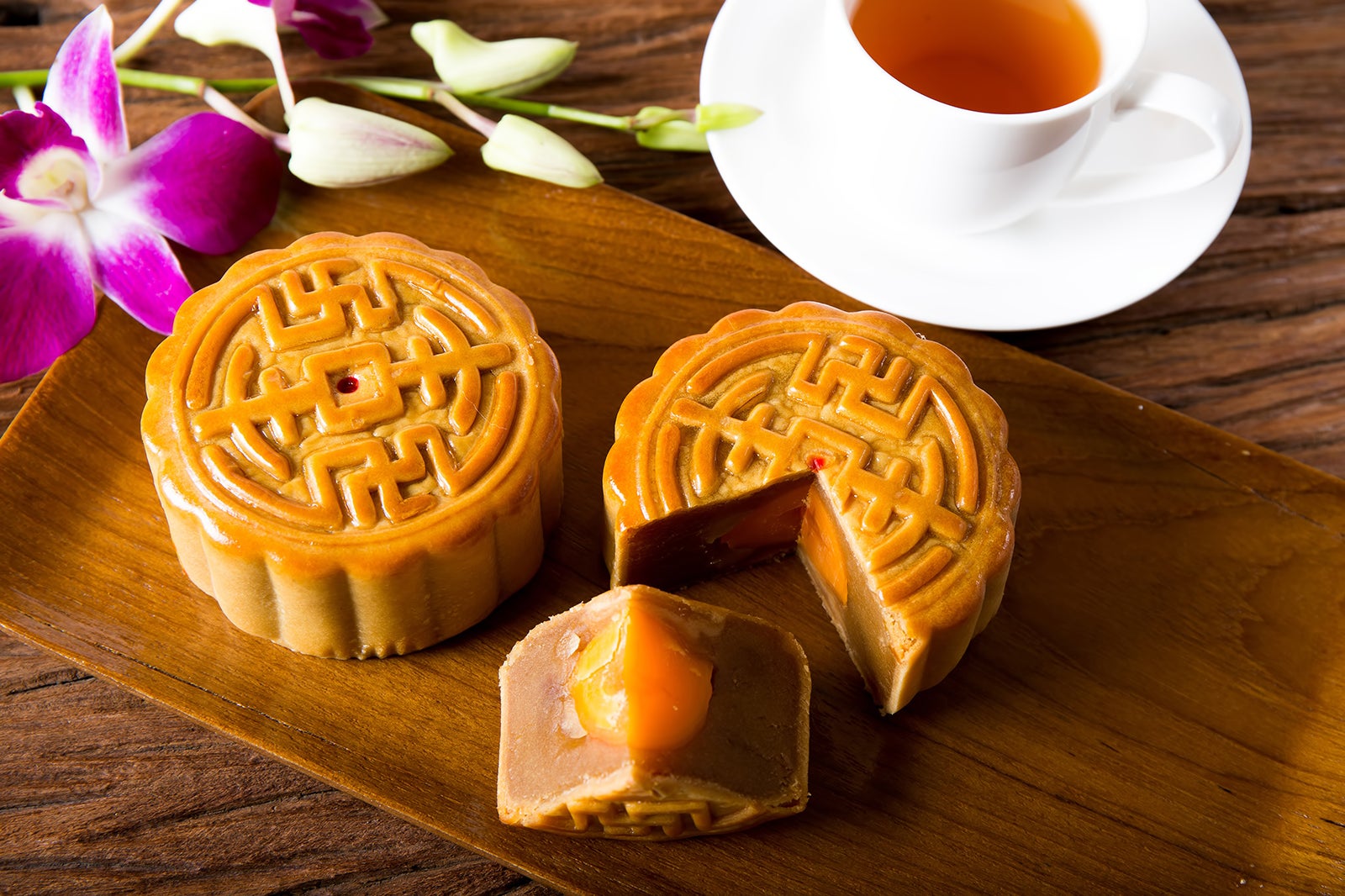 Date: September
Location: Chinatown (Yaowarat)
Originating in China, where the legend of revolutionary heroes on a full moon night was born, the Moon Festival takes on a new meaning here in Bangkok. Stripped of its cultural significance, besides the fact that it's a delicacy from China, the festival is an exciting time to head into a gourmet market or bakery and feel the spirit of the Moon Festival through colorful shelf displays.
The burst of culinary creativity that goes into the filling is just amazing. Choose any food imaginable and there's a corresponding mooncake flavor, whether coffee, prune, durian, roasted chestnut, green tea, or the more bizarre like ham, ginseng, peanut butter and even ice cream.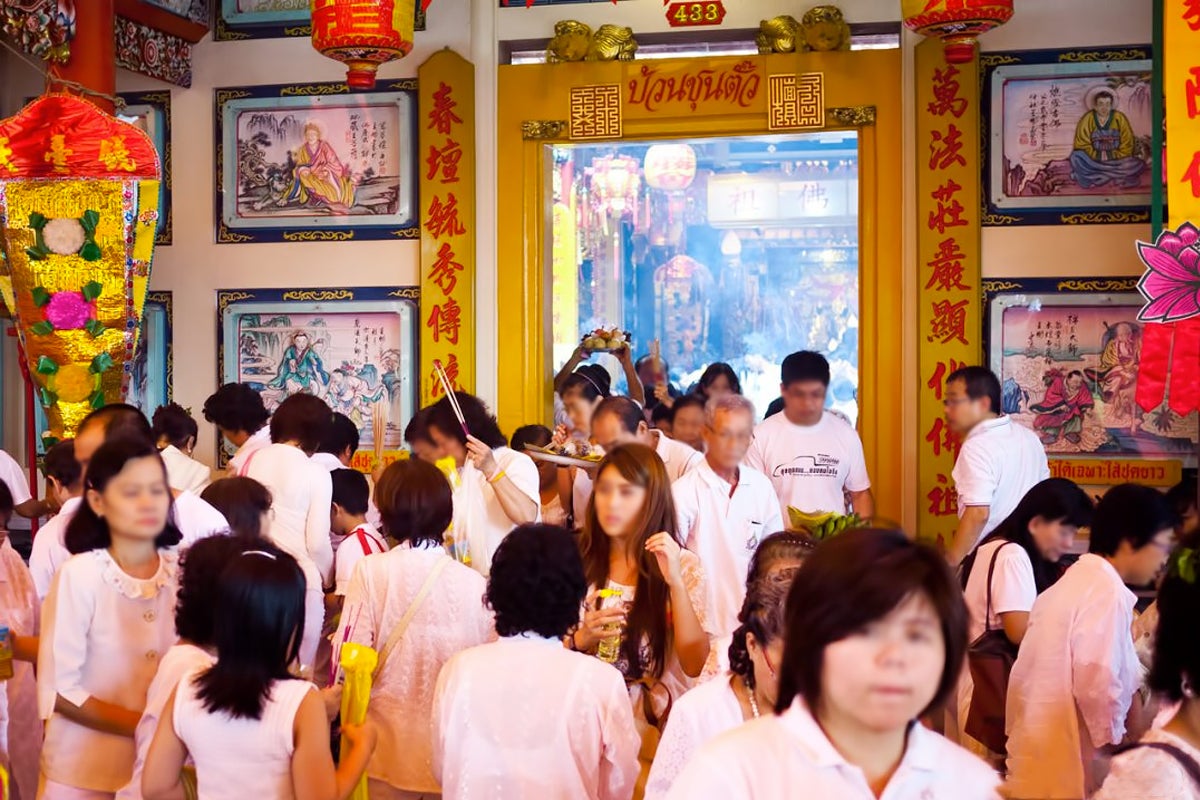 Date: October
Location: Chinatown (Yaowarat), citywide
One of the most anticipated events in Bangkok, the Vegetarian Festival is popular among vegetarians and non-vegetarians alike. Restaurants and street stalls across the city put up yellow flags to announce their participation in the festival; while some still serve non-vegetarian dishes, most opt to go pure vegetarian for the entire length of the festival.
Due to its Chinese origins, every year the festival centres along Yaowarat Road, popularly known as Bangkok's Chinatown. Here, you'll find some of the most creative and mouthwatering vegetarian recipes, from typical tofu dishes to mock-meat dishes made with processed tofu. You will be amazed at the variety available and how close these dishes actually taste to real meat.
Read more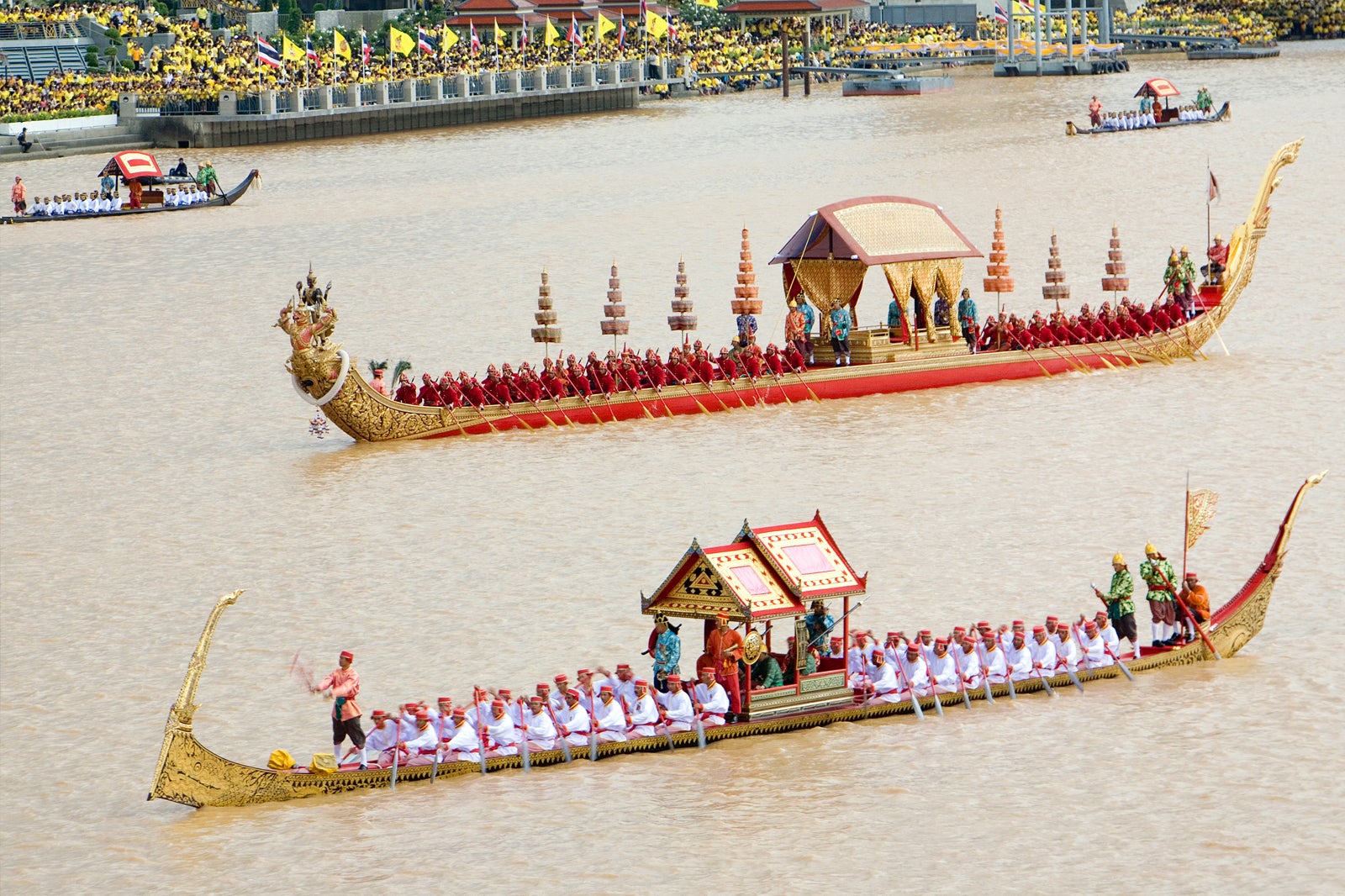 Date: November
Location: Riverside (around Grand Palace)
Every year the Chao Praya River plays host to the Royal Barge Procession, an ancient tradition revived by the late King Bhumibol Adulyadej. A very unusual sight, these barges have only made an appearance 16 times in the last 65 years.
Over 50 boats take part in the celebration. The event starts around 3pm from near the Rama VIII Bridge, ending at Wat Arun at 4pm. You can book tickets, or try and find a spot along the river, though the popularity of the royal family means that prime viewing spots will be taken from early morning. There are also 2 full dress rehearsals on the weekends before the event.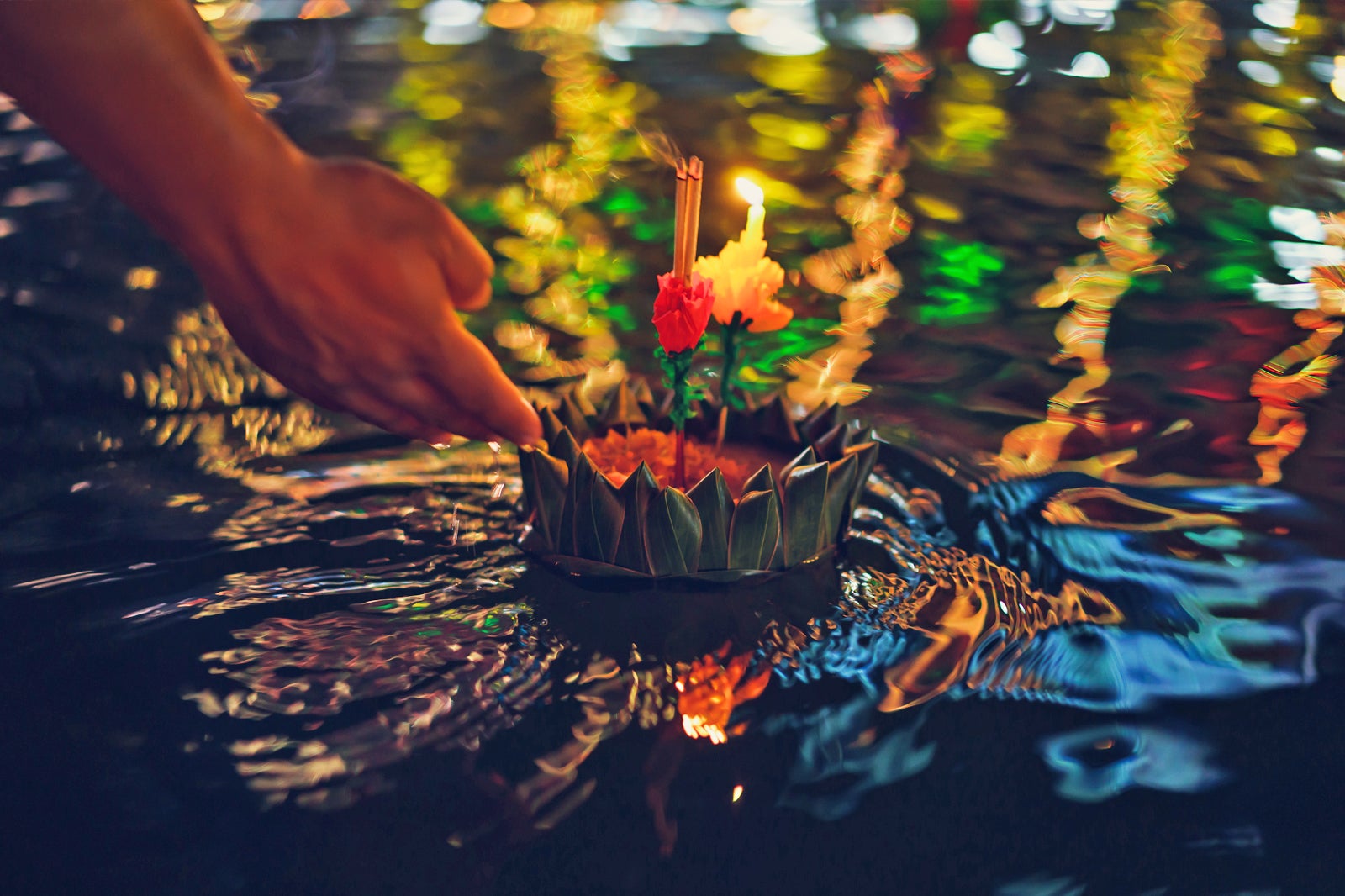 Date: November
Location: All waterways in Bangkok, Nationwide
Every year, Loy Krathong falls on the full-moon night of the 12th lunar month (usually in November), when rivers are filled to the brim and the moon shines at its brightest.
Thais gather along the river banks with their lit 'krathongs' (vessels made of banana trunks or polystyrene), then release them down the river. Well into the night, the rivers shimmer under the moonlight, as flickering candles send a thousand pinpoints of light far into the horizon. This sight, many would say, is truly magical.
Read more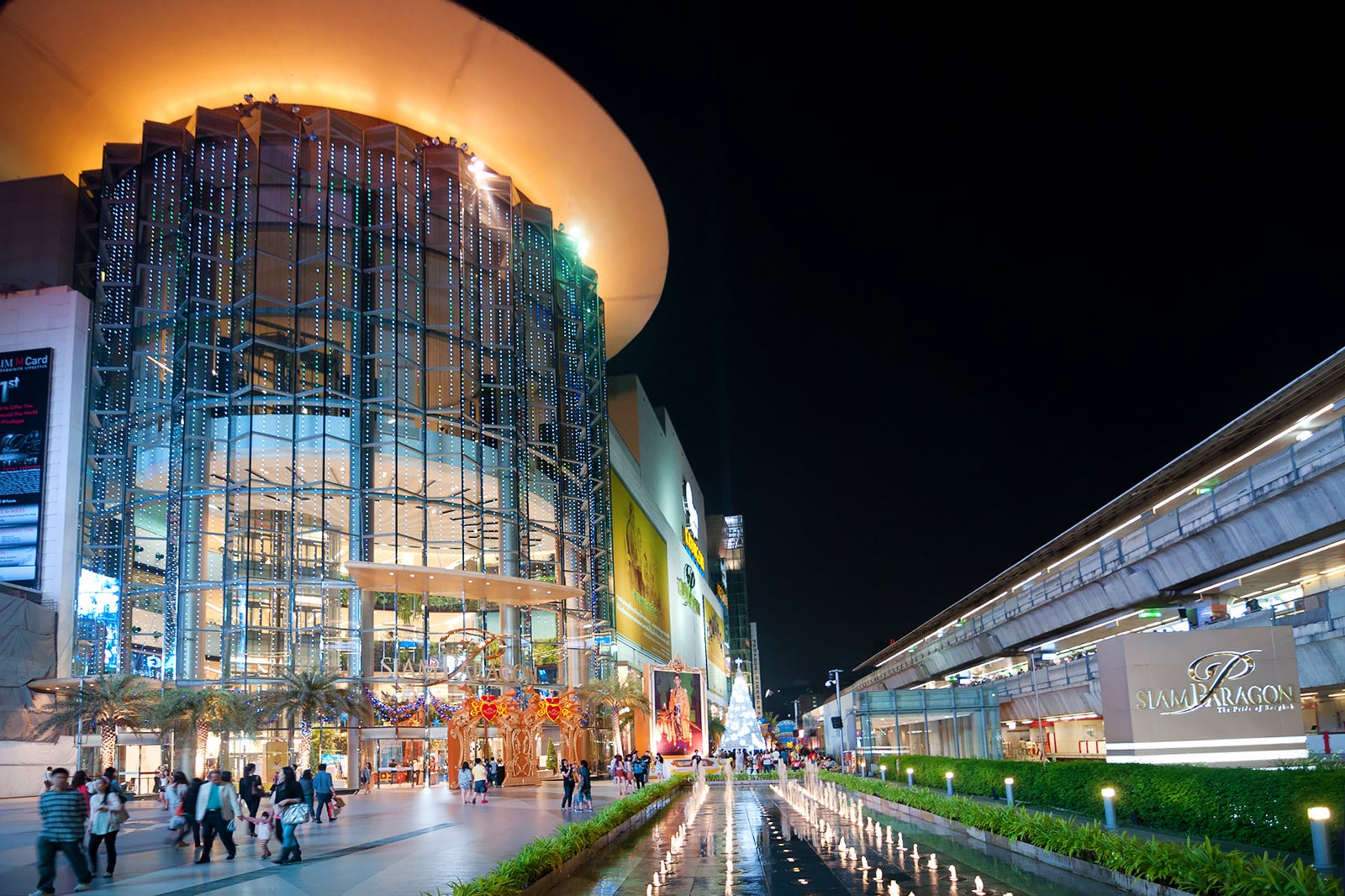 Date: December
Location: Siam
Christmas in Bangkok, like everywhere else, means big business. This is the time of the year when the city's hotels enjoy maximum occupancy, and when shopping malls dazzle and delight visitors with decorations, displays, events and promotions that are designed to make consumer goods fly off the shelves.
The real showstoppers, however, are the Christmas lights. Buildings, trees, bridges, lamp poles and sometimes even tuk-tuks are adorned with colorful, twinkling lights, turning Bangkok into a fairy wonderland.
Read more
photo by Mark Fischer (CC BY-SA 2.0) modified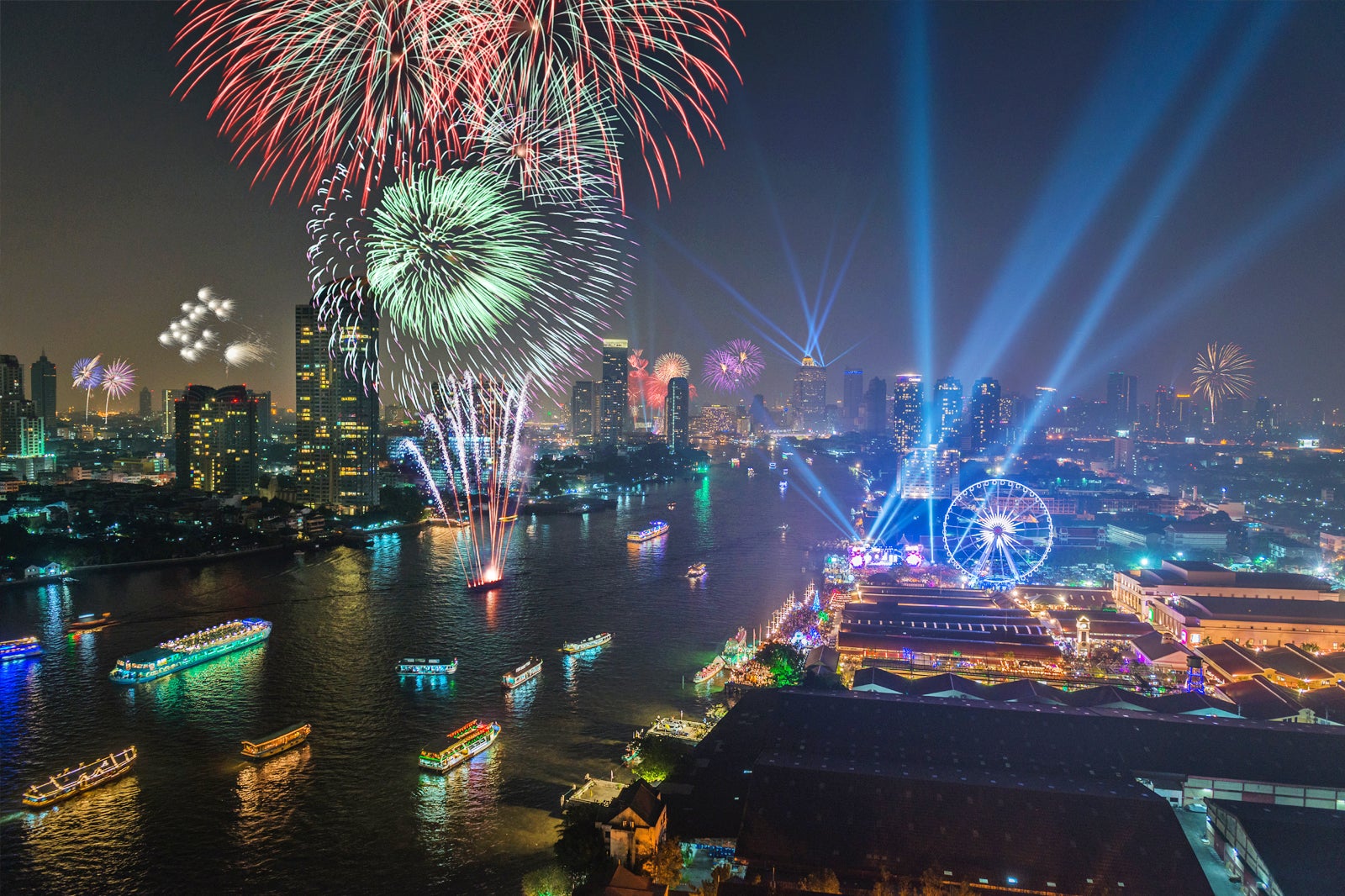 Date: 31st December
Location: CentralWorld
Celebrating New Year's Eve in Bangkok can be truly spectacular. The biggest countdown event in Bangkok happens in front of CentralWorld Square. With several hundred thousand revellers expected to attend, this is where it'll be happening! Enjoy the beer garden, lucky draws, spectacular light and sound shows and live on-stage performances by popular local artists.
If you fancy something more private and intimate, it's a good idea to splurge on a New Year's Eve set dinner at one of the riverside hotel restaurants or classy rooftop venues. But no matter where you are, at midnight, dazzling fireworks magically light up the skies above the city. Partying continues into the early hours and, as soon as the sun comes up, many Thai people head to temples for merit-making to insure that a happy and prosperous year follows.
Read more
Back to top