The Bangkok street art scene occasionally invites artists from around the world to join the best Thai talent in leaving their colorful messages around town. Not everyone likes graffiti, but this is a popular art that's open to everyone and there's no doubt the artists involved are extremely talented.
Unlike museums, street art is visible to everyone, and are here to stay for as long as the old walls used as canvas are left standing. As construction claims more and more of Bangkok, this artwork will one day disappear, but for now, it's here for us to enjoy. Bangkok has several locations exhibiting these oversized paintings – we'll show you a few of the city's most impressive street art.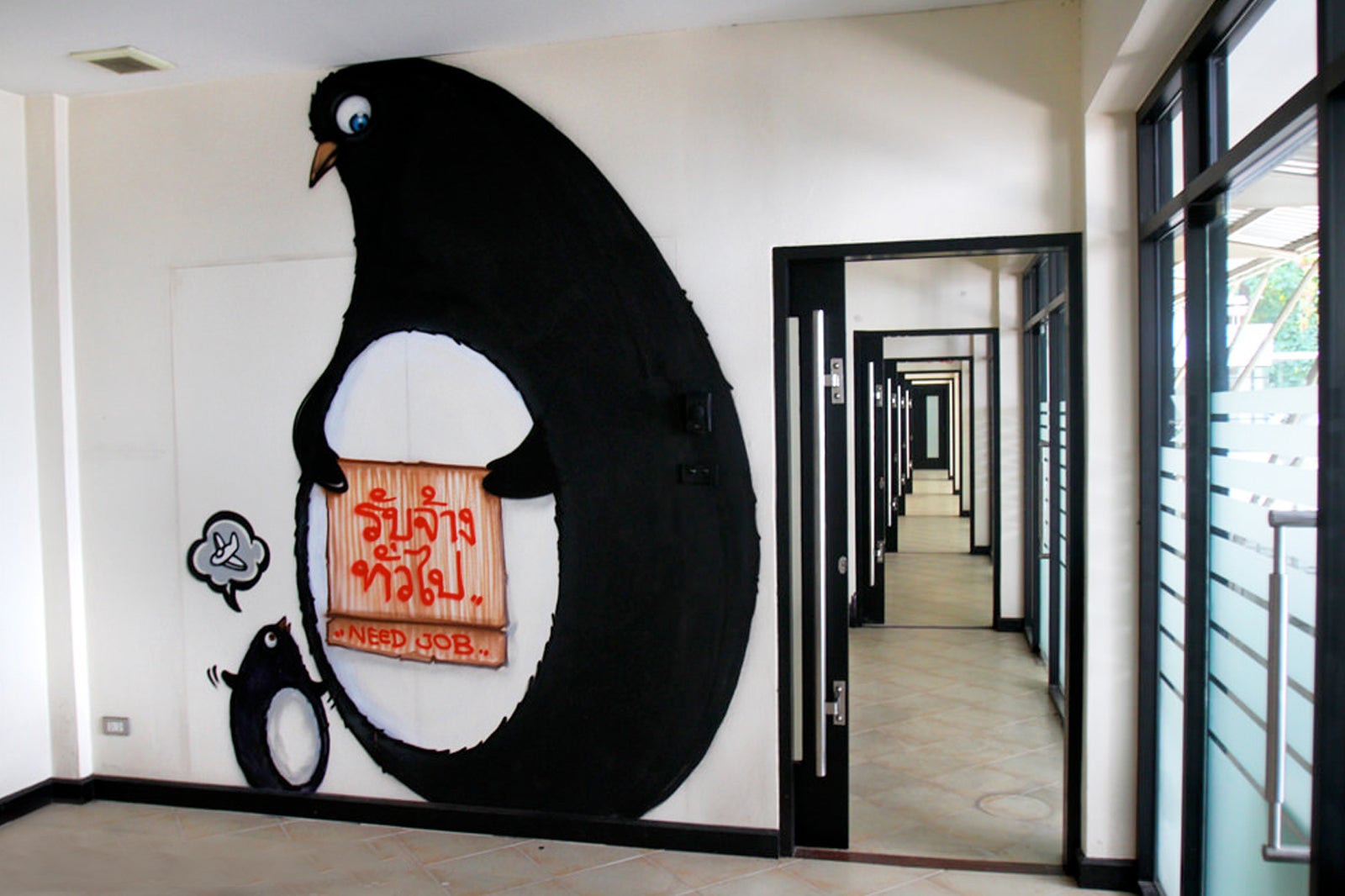 StreetArt Exhibition at Alliance Francaise Bangkok
Before Alliance Francaise Bangkok moved to their new location at Lumpini Park in late 2013, they regularly presented their StreetArt series of exhibitions at their building on Sathorn Road (which stood there since 1912). There, they featured the colorful collaborative works of Thai and French graffiti artists in an unusual and creative manner. An entire floor of the building would've been emptied of all desks, filing cabinets and furniture, with every room offered to artists to express themselves.
Now, the StreetArt legacy continues at Alliance Française Bangkok's new building at Lumpini, with the support of the French Embassy to Thailand, Goethe-Institut Thailand and the Franco-German Cultural Fund. It highlights even more graffiti artists who present their works on the building's outside walls.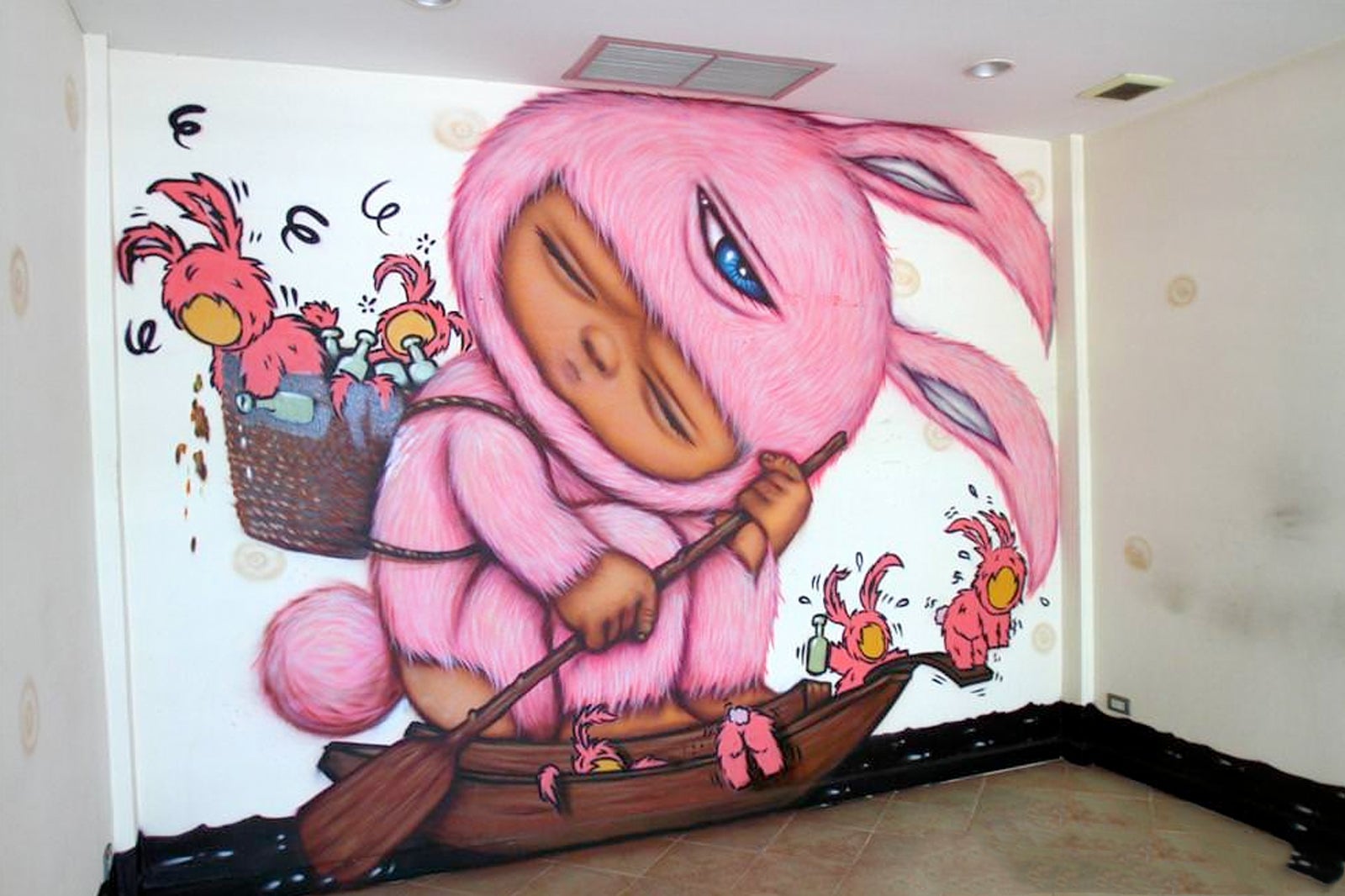 Bukruk Festival murals on Phaya Thai Road
Bukruk Urban Arts Festival (bukruk means 'invasion') first united 16 European and 11 Thai artists for a month in February 2013 for a frenzy of wall art in the very middle of Bangkok.
The most striking pieces were painted on a series of abandoned buildings on Phaya Thai Road, below Ratchatewi BTS station, just a hundred meters from the famous MBK shopping mall. The festival returned as Bukruk II in 2016, a 10-day feast for not only the eyes through public wall paintings, mapping projections and art exhibitions but also for the ears with music festivals on multiple stages. Comebacks or different incarnations of the festival can be expected in years to come.
You can usually see more murals along the nearby Saen Saeb canal, in Siam Square or on Rama 6 Road, past the famous Jim Thompson house. The whole thing is extraordinary and proves that Bangkok, too, contributes to the contemporary art scene.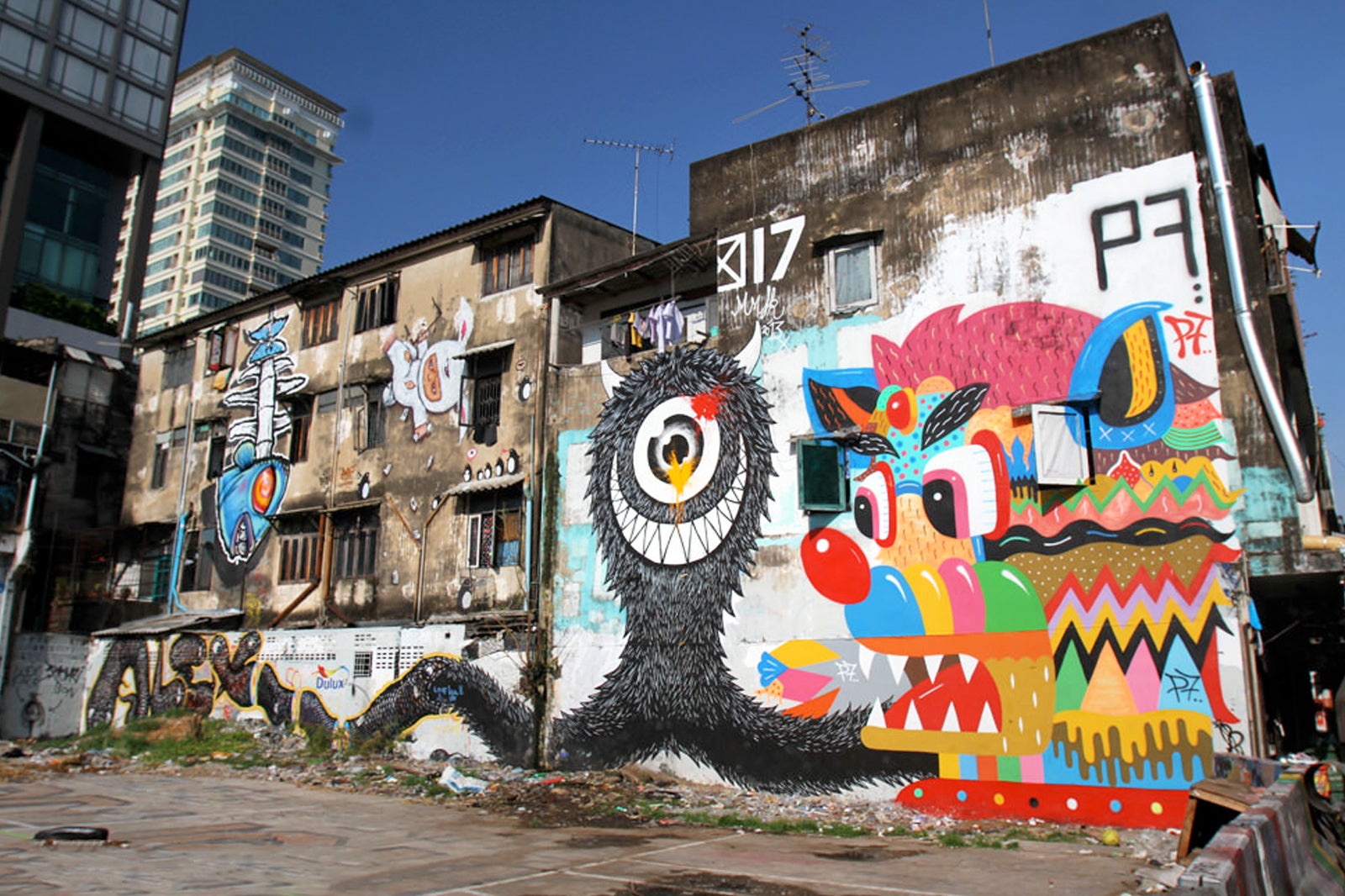 Bangkok Street Art
Location: 179 Wireless Road, Lumpini, Pathumwan, Bangkok 10330, Thailand
Phone: +66 (0)2 670 4200
Back to top