TaiPan Disco combines just about everything (in)famous about Phuket's Bangla Road, resulting in a lively all-in-one venue in Patong. This old-time favorite offers live music from 9.45 to midnight and a feel-good club vibe created by in-house DJs.
Calling themselves FBI (Finest Bar In) Thailand, TaiPan Disco attracts a mixed crowd, including young and old party animals, travelers, expats and a few locals. The setup inside lends itself more towards comfort than hardcore partying, with much of the floor space taken by tables and bar stools. In front of the stage is an underlit dancefloor which, along with the large disco balls and the faux fires on the bars, give the place a Saturday Night Fever vibe.
TaiPan Disco in Phuket - one of the highlights of Bangla Road in Patong Beach and 9 Best Nightclubs in Patong (Read all about Phuket Province here)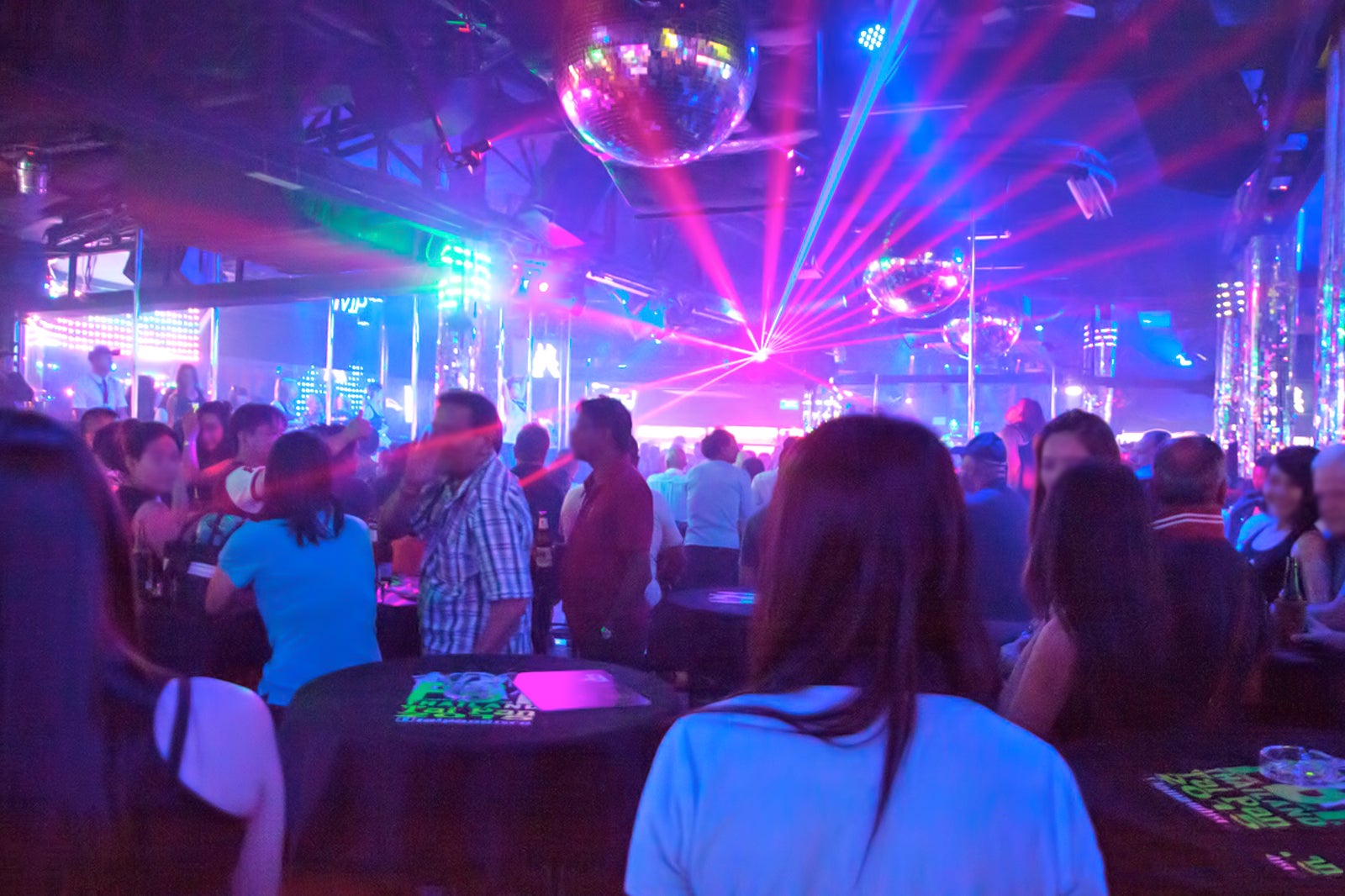 Highlights of TaiPan Disco in Phuket
This retro feeling is amplified when the DJ puts on Macarena on blast, but you can also enjoy old and new dance favorites throughout the night. The spinners are eminently skilled and keep the floor busy throughout their set, as does the dance show up on stage. Before midnight, live musicians play classic pop and rock.
With no entry fee, TaiPan Phuket habitually gets busy quickly and stays that way until late. The floor is patrolled by many waitresses in blue polo shirts and coyote dancers in skimpy black outfits. There are also several security guards keeping watch, making it a fun and safe place to party.
Sadly, the drinks prices are on the nightclub scale instead of the beer bar scale. Happy hour at TaiPan Disco runs from 8.30pm to 10pm – the selection of beverages includes Corona, Magners cider, and premium drinks such as Johnny Walker Blue Label.
TaiPan Disco in Phuket
Location: 165 Rat-U-Thit 200 Pee Road, Patong, Phuket 83150, Thailand
Open: Daily from 8.30pm until late
Phone: +66 (0)83 647 5159
Back to top