Jet Skis in Phuket
What You Need to Know About Phuket Jet Skis
Jet-skiing is one of the best ways to enjoy some fun in the ocean during your Phuket vacation. Those who love to make their own waves can head to the main beaches, where plenty of machines are for rental. It's a fun and popular activity, but be aware that, beyond providing lifejackets, there is little regard for safety. On Patong Beach, in particular, speedboats and jet skis can often be seen navigating dangerously close to swimmers.
Jet Skis in Phuket - one of the highlights of 67 Best Things to Do in Phuket (Read all about Phuket Province here)
Where to enjoy jet skis in Phuket
Jet skis are available for rental at most of Phuket's major beaches. There are more than 200 licensed jet-ski operators in Phuket, with over half located in Patong and the rest on Bangtao, Kamala, Karon and Kata beaches. Several jet-ski operators operate their business without a proper license, so it's a good idea to look for the 'insurance jet ski' sticker on the vehicle's side.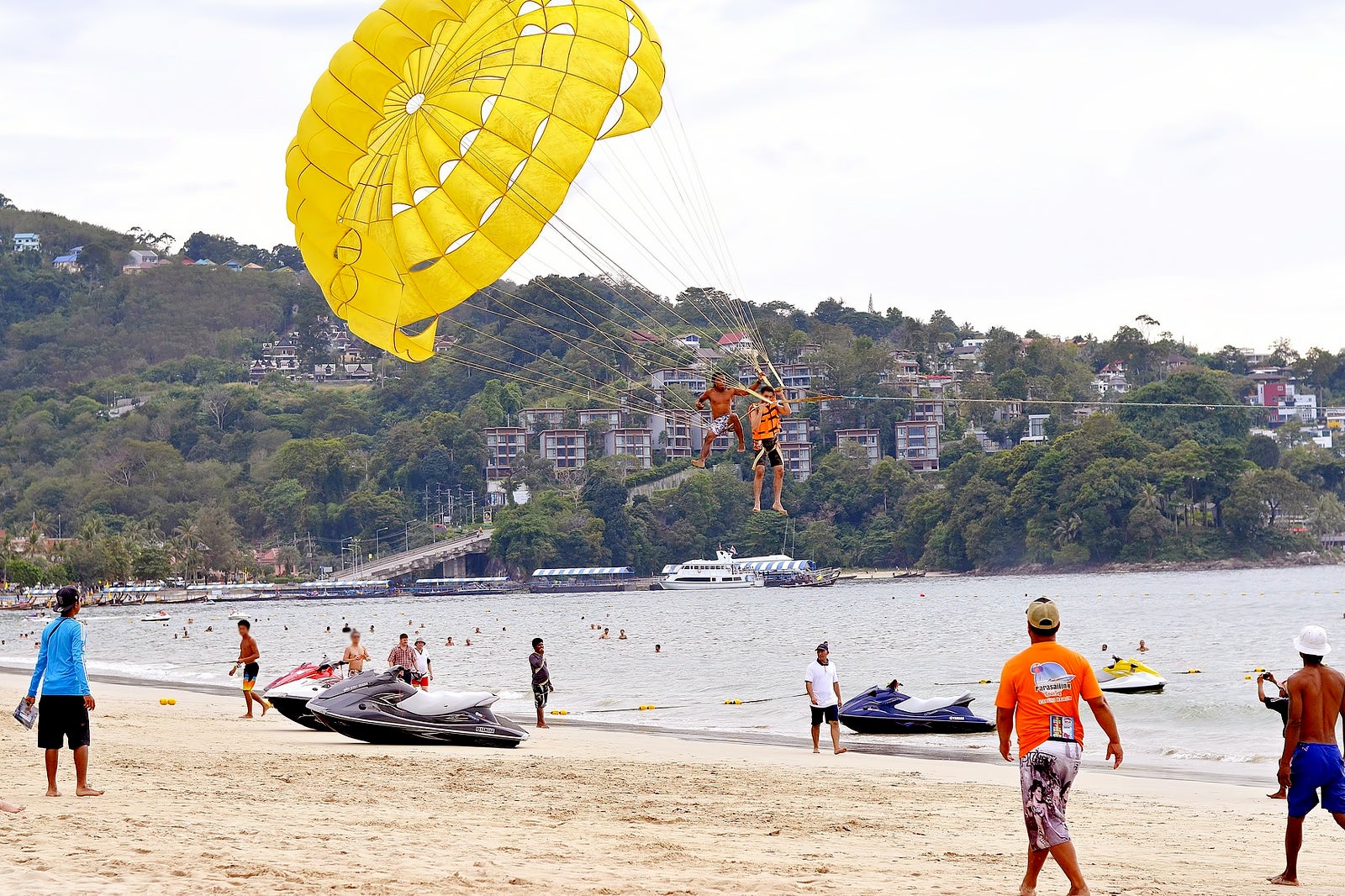 How to rental a jet ski in Phuket
As with any vehicle rental, make sure you agree on the price and time and check the state of the jet ski beforehand. Most operators provide you with a life vest as a safety precaution. On Patong Beach, swimmers are cordoned off – outside of these areas, jet-ski pilots are free to enjoy their time on the waves.
Under Thai law, jet skis may only be operated by people holding a valid Thai sea captain's license, but the regulation is rarely checked or enforced by officers on the island. If you decide to try a jet ski in Phuket, it's a good idea to take note of the tourist police's phone number: 1155.
Back to top