Mercury Ville Living Mall is a bright-red asymmetrical building at the intersection of Lang Suan Street and Ploenchit Road, just opposite the Central Chidlom department store. It's a quirky addition to the so-called 'shopping mile' of Bangkok.
The 5-storey mall has a long history. The Mercury Tower, which was mostly an office building, was replaced by a bright red building with a complicated pattern of red metal plates covering every inch of the 5 storeys and with direct BTS access to Chit Lom station.
Mercury Ville Shopping Mall - one of the highlights of 10 Best Places to Go Shopping in Chidlom (Read all about Bangkok here)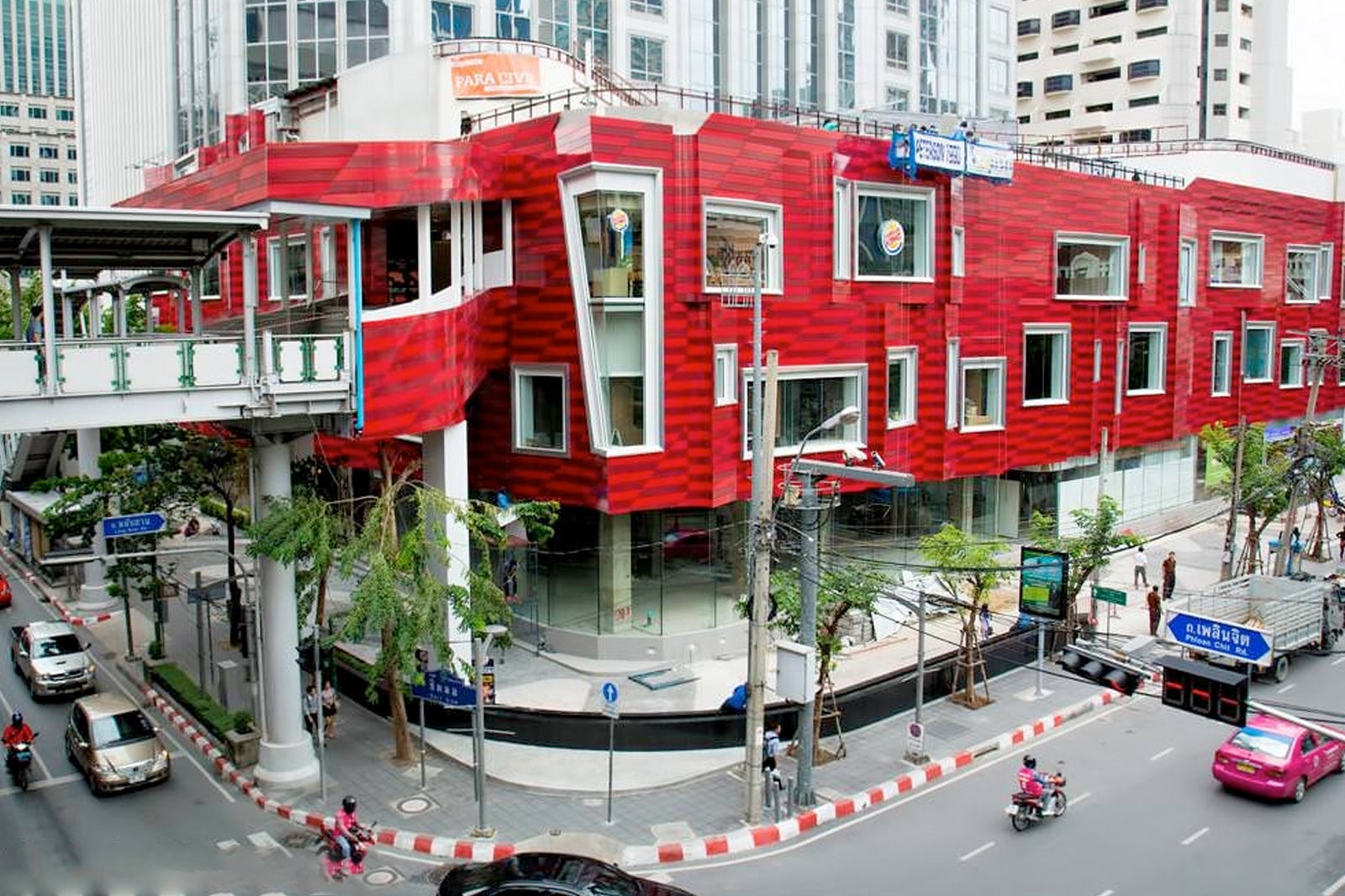 Mercury Ville features
Inside Mercury Ville, on the 1st and 2nd floors, you'll find plenty of coffee shops including a Starbucks as well as specialty cake shops such as Ya Kun Coffee & Toast. There's even a Taco Bell, Burger King and a host of other casual restaurants, offering anything from eastern to western cuisines.
Further up the levels, the scene gradually changes with tenants ranging from beauty, fashion and lifestyle such as Black Pearl cosmetics, AKRU Hair beauty salon and The Cubic Fitness gym. The many choices of dining spots in a compact mall with direct access to a BTS station is ultra-convenient.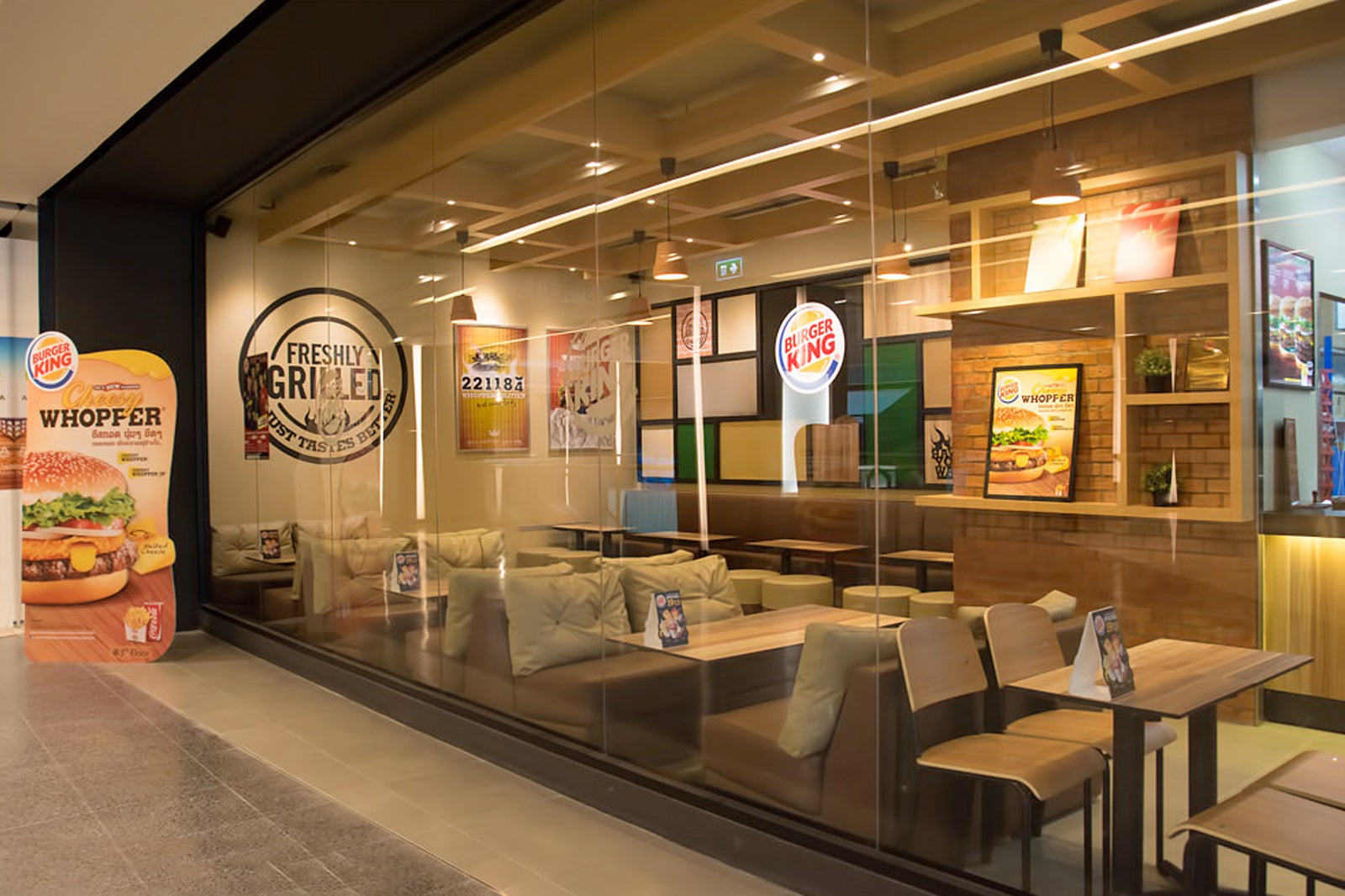 Mercury Ville Shopping Mall
Location: 540 Ploenchit Rd, Lumpini, Pathumwan, Bangkok 10330, Thailand
Open: Daily from 10am to 10pm
Phone: +66 (0)2 658 6218
Back to top