3 Best Restaurants in Siam Paragon
Our Favorite Restaurants in Siam Paragon
Siam Paragon hosts a huge collection of restaurants, not only at the usual basement level but also in the food gallery towards the back of the 4th floor. With so much choice, it can be hard to pick one that will leave you with a happy, satisfied feeling.
Since Siam Paragon opened, we have tried many – and we really mean many! – of the available dining options. Despite their pretty windows and glossy menus, not all restaurants serve impressive food, regardless of the price. We know that everyone has their own taste, but these are our personal favorite restaurants in Siam Paragon. We hope you'll like them, too.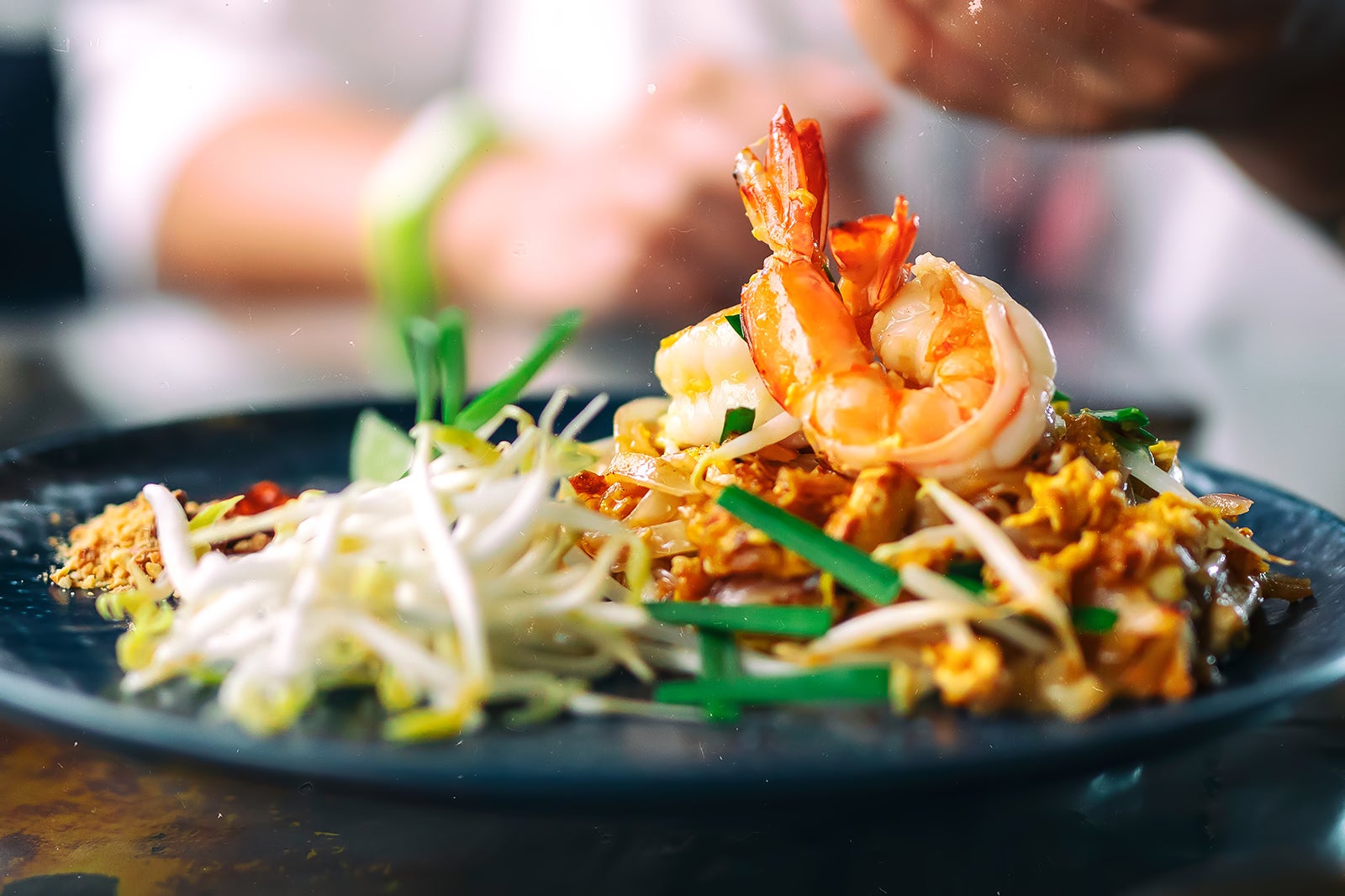 Chilli Thai is a restaurant bistro that serves a modern mix of Thai dishes with an emphasis on flavors from Isaan, the northeastern region of Thailand. The laidback surroundings create an excellent place to sample the famed dishes of the region. It also boasts a shaded outdoor patio area – perfect for relaxing with a drink in hand.
Servings are small and each has an individual taste due to the bold use of herbs and spices, so it's best to order several dishes for the table to share so you can get the right blend of fiery spice, biting citrus and bitter herb flavors. This is exactly the kind of food that tourists come back to Thailand to find.
Location: Siam Paragon, G Floor, 991 Rama I Rd, Pathum Wan, Bangkok 10330, Thailand
Open: Daily from 11am to 10pm
Phone: +66 (0)2 129 4761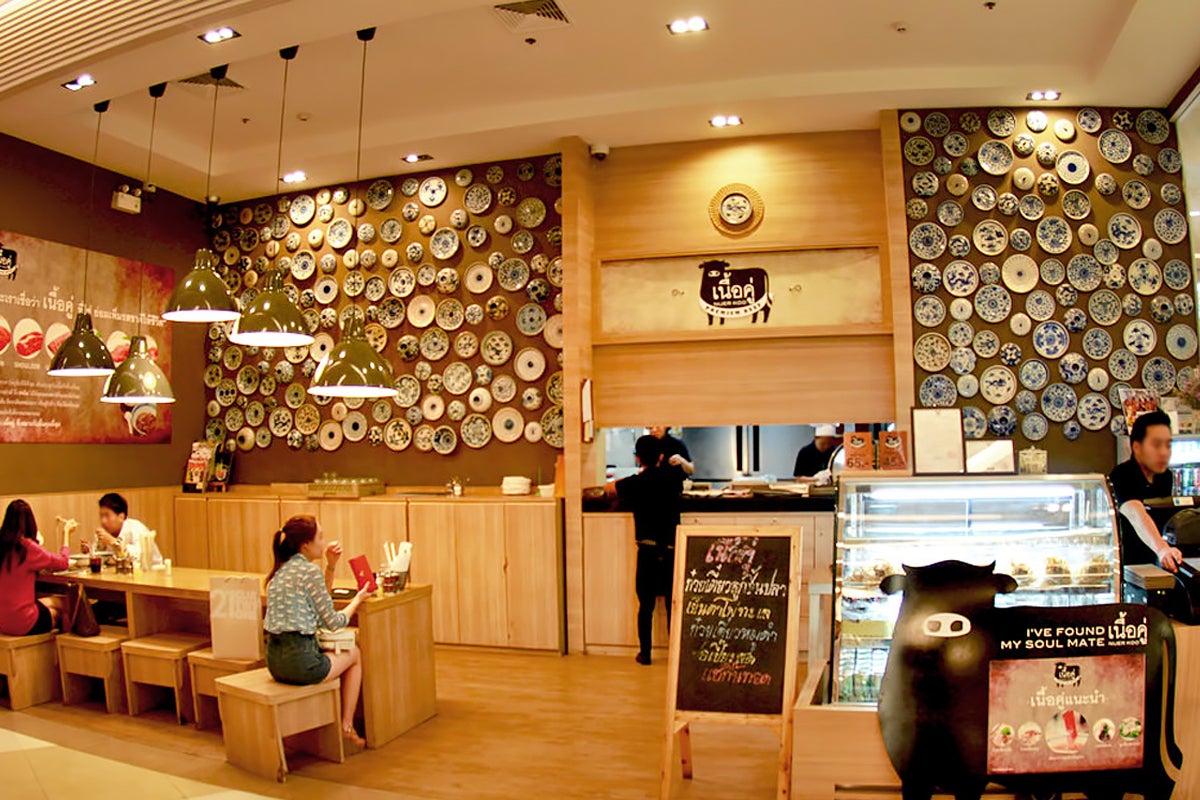 Nuer Koo (pronounce 'Nua Kooh') takes the famous beef noodle soup usually found at street food stalls to a new level. The restaurant is just a terrace next to the escalator to the movie theater, but it's busy all the time – one of the best signs of a quality restaurant.
The first soup starts at 80 baht, but you should really try the progressively pricier special higher grade beef: shoulder, under rib, rib-eye, imported Australian Wagyu or imported Japanese Kobe beef. Then you simply select your type of noodle (rice vermicelli, flat noodles or slim noodles) and enjoy!
Location: Siam Paragon, 4 Floor, 991 Rama I Rd, Pathum Wan, Bangkok 10330, Thailand
Open: Daily from 11am to 10pm
Phone: +66 (0)2 610 9773
A specialty roast duck restaurant originally from London, Four Seasons was the second branch worldwide and has remained true to its traditional Chinese-inspired menu with a variety of seafood, crispy pork belly and tofu dishes. The real drawcard, however, is the dish on which the restaurant made its name: succulent roasted duck.
The signature dish can be ordered in 2 sizes: half duck for about 600 baht or a whole duck for 1,100 baht. The duck sauce is rich, yet delicate, and the cooking method is tried and tested to deliver consistency. This is a classy restaurant with an international reputation and should be the first choice for duck lovers.
Location: Siam Paragon, G Floor, 991 Rama I Rd, Pathum Wan, Bangkok 10330, Thailand
Open: Daily from 11am to 10pm
Phone: +66 (0)2 610 9578
Back to top