The Royal Thai Air Force Museum has a small but interesting plane collection slightly hidden away near Don Muang Airport. Even though it doesn't compare to the big and famous air museums that you can find in Paris, London or USA, and since it's often a forgotten landmark, it can actually be a good surprise.
Covering the entire history of Thai aviation since the very first double-winged planes, about 30 airplanes are displayed partly outdoors and partly indoors inside a couple of large hangars that were converted into the museum.
Royal Thai Air Force Museum in Bangkok - one of the highlights of 10 Off the Beaten Track Bangkok Experiences and 30 Great Museums in Bangkok (Read all about Bangkok here)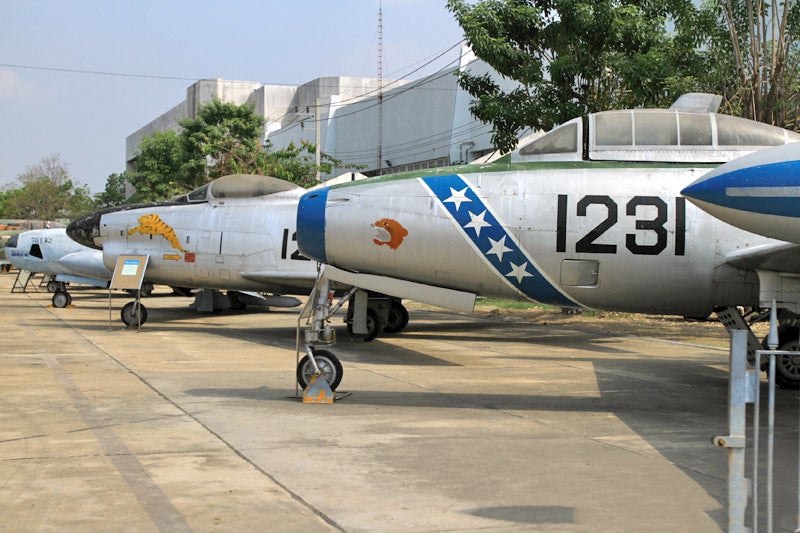 Royal Thai Air Force Museum highlights and features
Of course, if you're a plane specialist you might find the collection of planes rather modest. But anyone fascinated by those old flying machines will appreciate the models on display. Some are very rare or even the last of their kind, yet restored to a perfect condition: the Curtiss Hawk III is the very last one in existence and shares top billing with an old, bulky Vought Corsair V-93s.
Worth noticing is the 2-seater bomber standing outside the museum: the Paribatra (pronounced, 'Boripat') was the first plane designed and built in Thailand back in April 1927.
All these massive machines are loaded with history, still proudly standing on their red carpets next to fighters from the Vietnam War era, each of them having a story to tell. It's always a surprise to realize how big a single-propeller warplane is when compared to the tiny leisure planes that usually take you around for a weekend ride.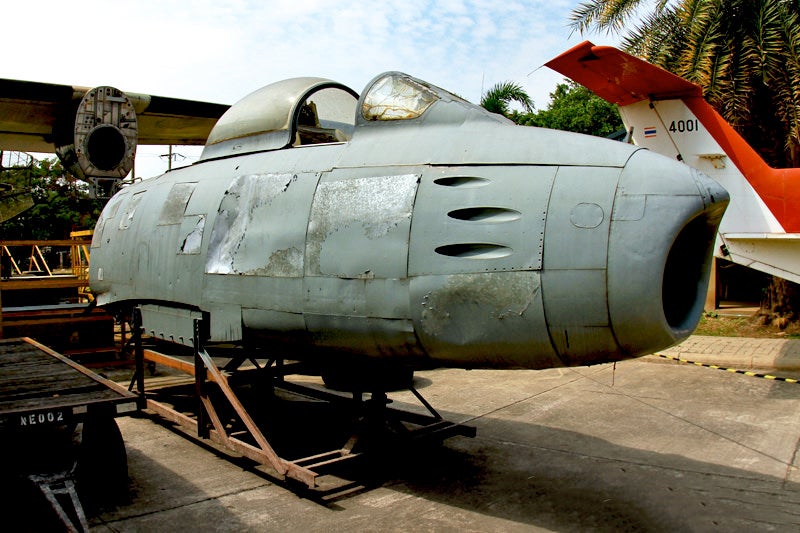 Parked neatly outside like an eclectic, jumbled-together fleet ready to take to the skies, is a collection of 1st-generation jet fighters: a North American F 86L, Republic F 84 Thunder-Jets and a Lockheed T33A are still impressive despite being a bit neglected.
Further on are the training and rescue planes: the Percival Prince IIIA and a Beechcraft model 18... and even a Fairchild C-123b with a garland of yellow flowers hanging in the cockpit, just like the garlands you find hanging on longtail boats or even taxis.
The Thai Air Force Museum might not be on the top 10 most popular attractions lists, but because it's still quite large for such an underrated museum, it definitely goes to our list of top offbeat things to do in Bangkok!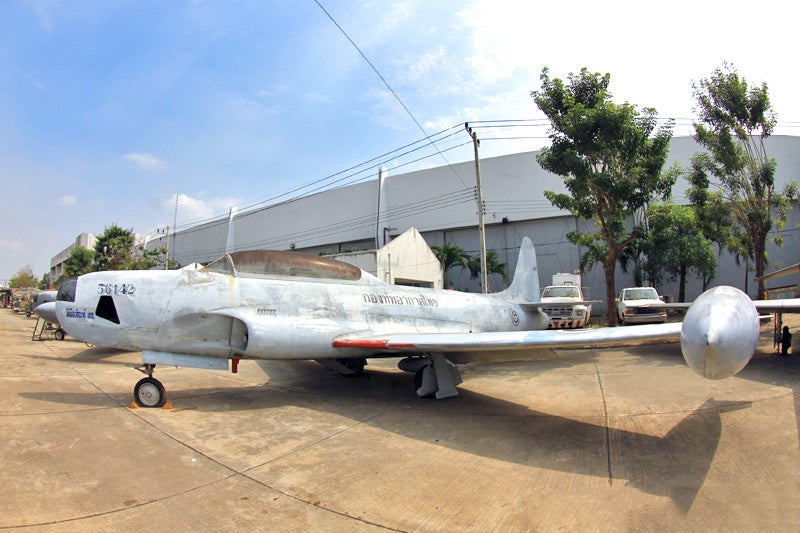 Royal Thai Air Force Museum in Bangkok
Location: 171 Paholyothin Road, Don Mueang, Bangkok 10210, Thailand
Open: Tuesday–Sunday from 8am to 4pm (closed on Mondays)
Phone: +66 (0)2 534 1853
Back to top