Bangkok First Time Guide
Your Survival Guide to Bangkok
We've accumulated a lot of facts and useful information about Bangkok tourism – everything the first-time visitor needs to plan a wonderful and memorable trip. Your tickets are booked, the excitement is mounting... You're coming to Bangkok!
Bangkok is a fascinating, intoxicating and chaotic place, brimming with sights, smells, thrills, gracious people, contradictions, cultures, cars, noise and bedlam. But as with any teeming metropolis, it's also got its fair share of potential disappointments and frustrations.
To steer clear of the negative experiences during your first time in Bangkok, dust off that sage old adage, 'knowledge is power!' Use our years of hard-earned experience so your first impression of visiting the Thai capital will be an unforgettably great one.
1
Most popular areas of Bangkok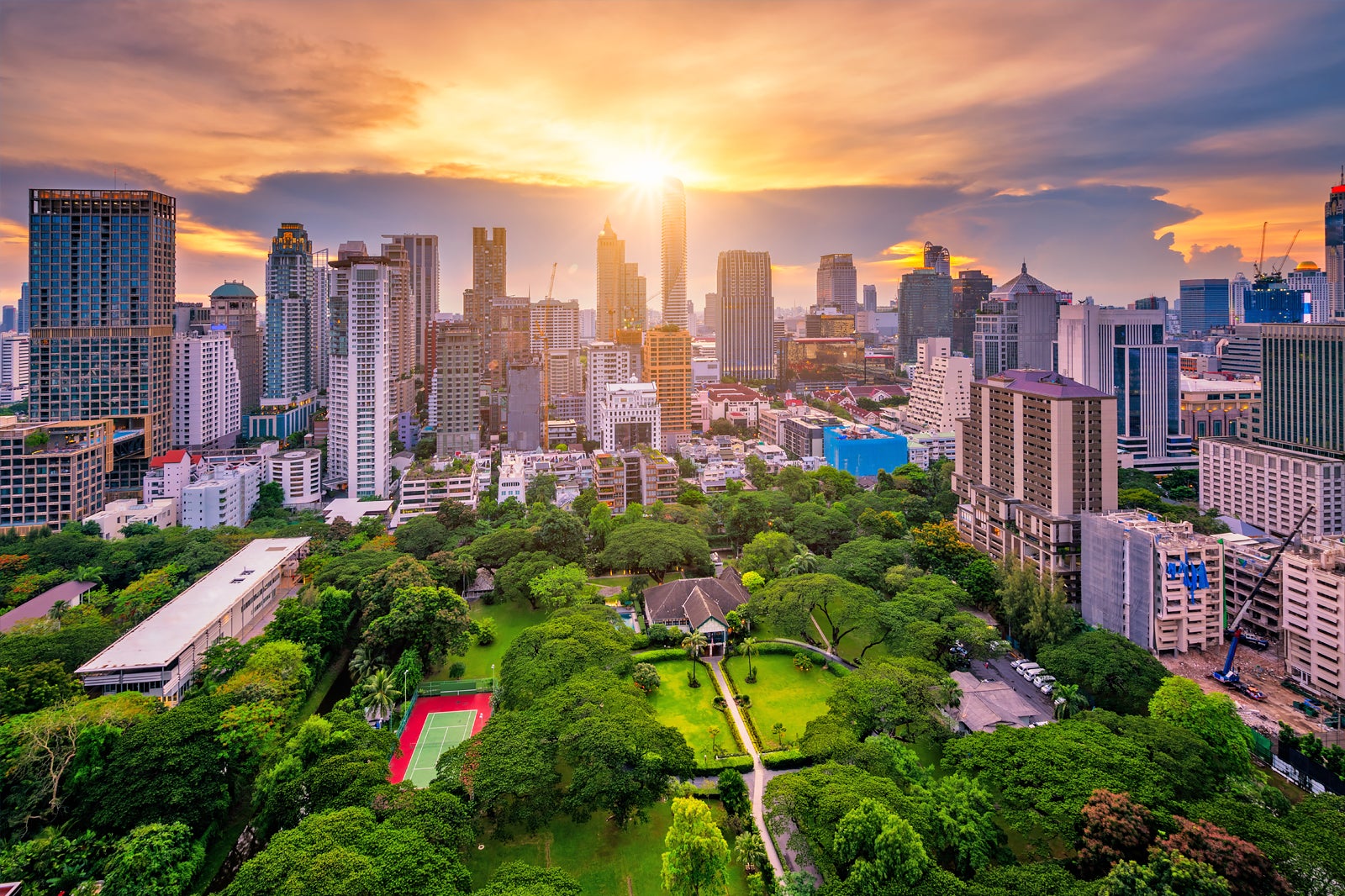 Several areas of Bangkok have different vibes that set them apart from the rest of the city. A little bit of research will help you decide where to stay, where to visit and where to avoid. At 1,600 sq km and counting, Bangkok is big, and the many different areas can be bewildering – even for those who've spent years here.
The most popular areas for visitors are:
Siam
Silom
Sukhumvit
Old Town (Rattanakosin)
Chidlom-Ploenchit
Pratunam
Riverside
The most charismatic parts of town combine sights, nightlife, shopping, great hotels and convenient locations with access to public transportation. Budget travelers and backpackers, of course, still swear by Khao San Road.
2
Bangkok hotels: where to stay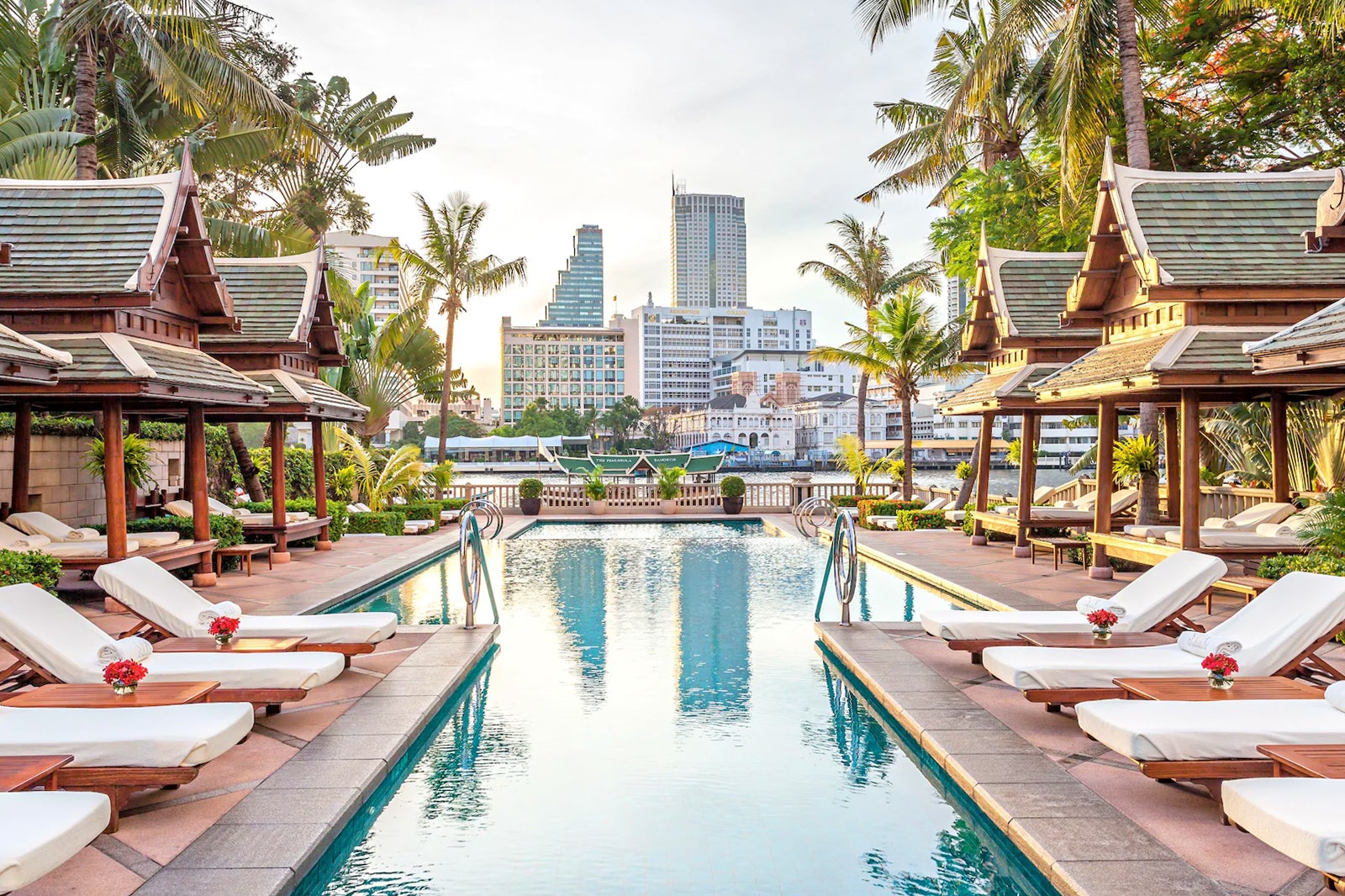 When choosing a hotel in Bangkok, you'll need to look at each of Bangkok's most popular areas, together with the selection of hotels in that area that would suit your taste and budget.
There are thousands of hotels here, so no one needs to go without a comfortable base. Sweeping views at 5-star riverside resorts, comfortable chic in downtown Bangkok, or bohemian boutique hotels are just some of what's on offer. For budget travelers, there are bargains galore, and for long-stay business travelers or families, all manner of serviced apartments to choose from.
3
Getting around Bangkok made simple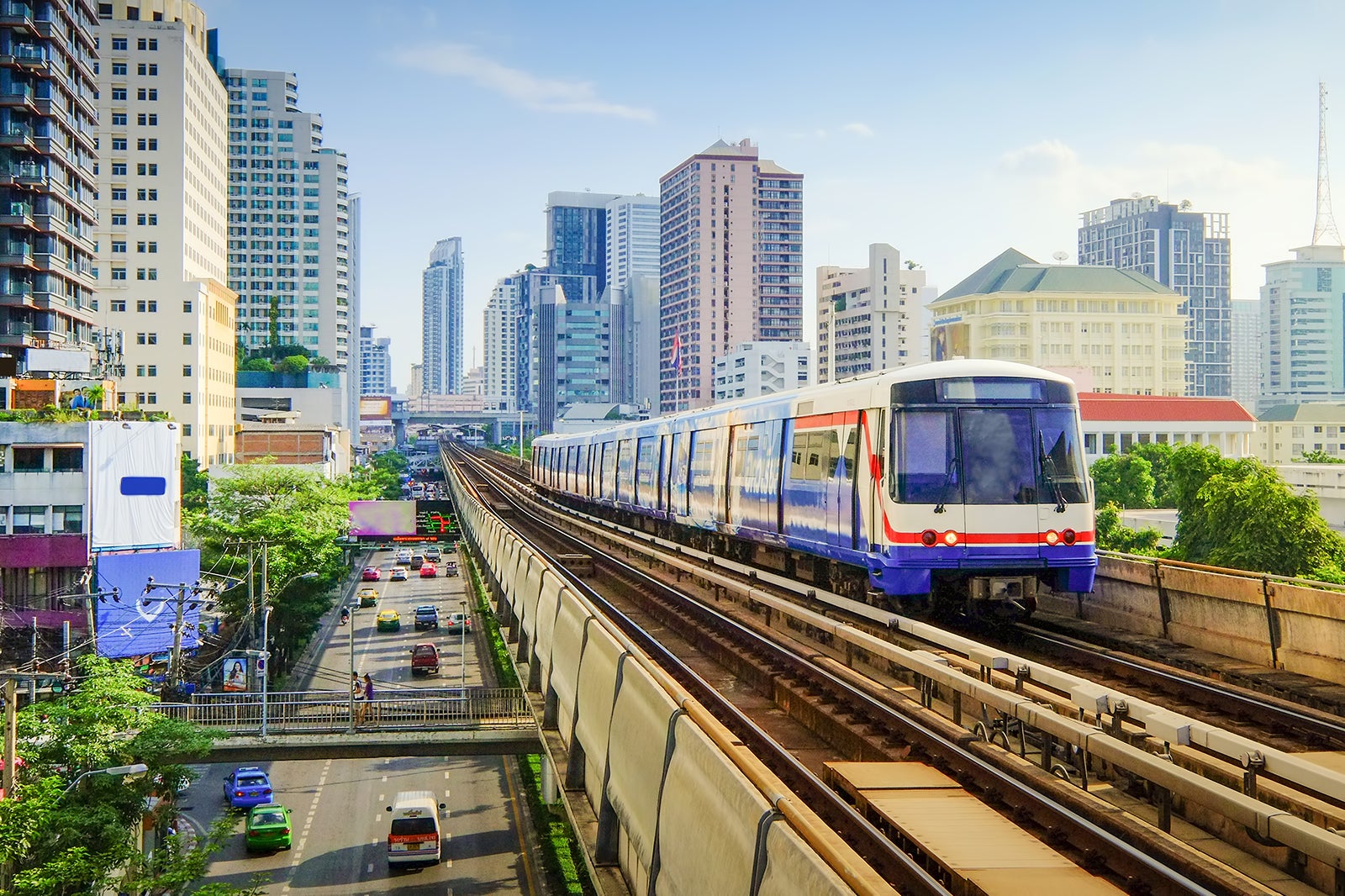 From the moment you arrive until the moment you leave, you're going to need to get around town. And, of course, you'll want to do so quickly and with minimum hassle and cost. Learn about all the means of transportation available, and about the prices, tips, tickets and scam-avoidance tricks.
Don't fret needlessly about the city's infamous traffic – thanks to the speedy Skytrain (BTS) and underground (MRT) networks – is fast improving. Just remember to avoid traveling around during the rush hours!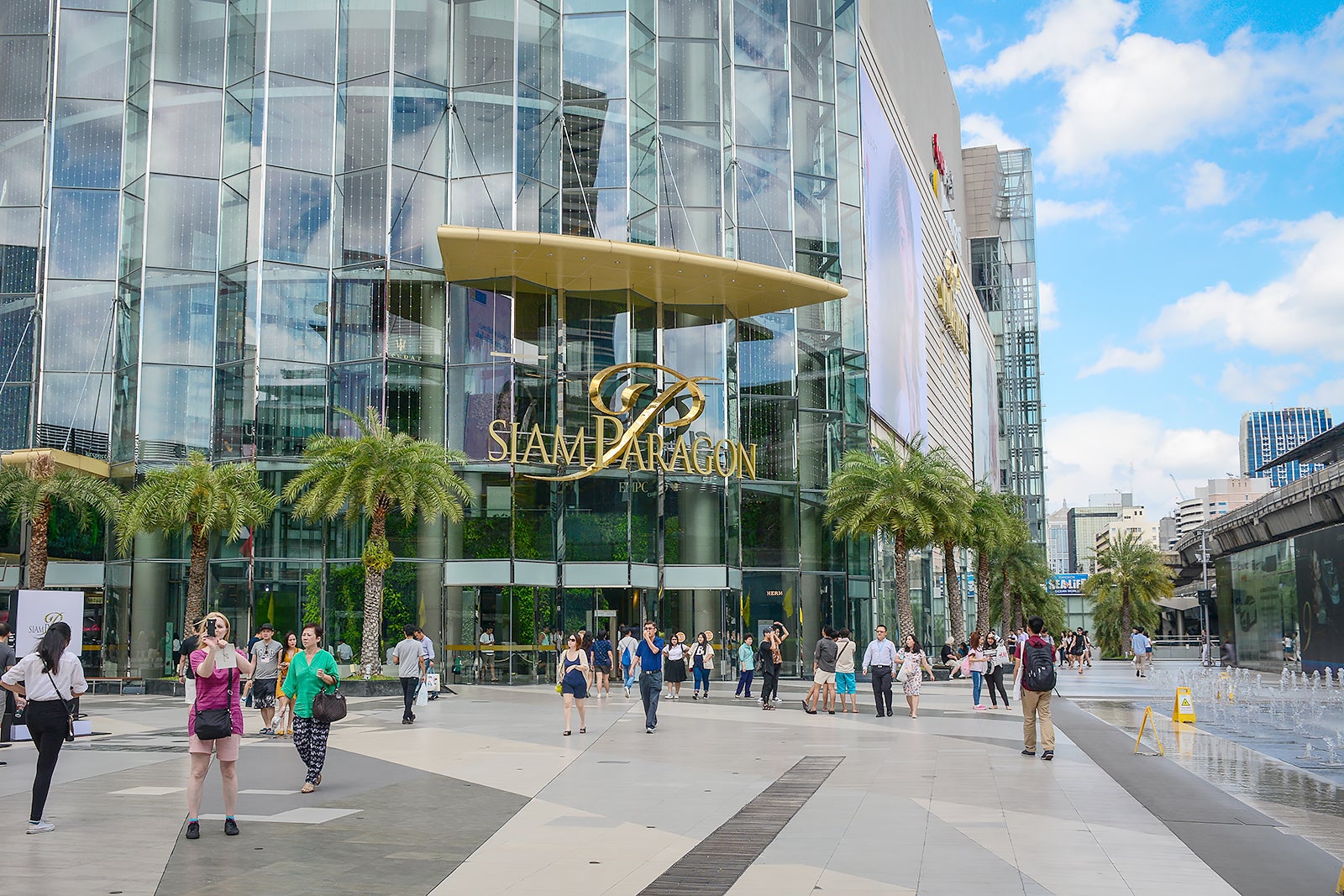 Here, the cliché 'a shopper's paradise' is an understatement. Whether seeking out pricey brands in monstrous malls like Siam Paragon or CentralWorld or rummaging for street-side kitsch at massive markets like Chatuchak Weekend Market, this city offers unmatched shopping potential and unbridled consumer pleasure. Everywhere you look, a bargain is to be had – from traditional crafts and exotic antiques to haute couture and quality counterfeits.
Bangkok's notorious nightlife – go-go bars, clubbing, ladyboy shows and the like – used to mean it was a question of, 'How low can you go?' While debauchery till dawn is still possible, Bangkok today has a chic cosmopolitan glow, a newly-found swagger and maturity proven by dizzying rooftop bars, slinky jazz lounges and bars at high-end hotels, as well as romantic river cruises. Of course, backpackers can still be found at pubs and bars on Khao San Road, but so too can families enjoy a dose of Thai culture at spectacular shows like Siam Niramit.
Some of Asia's biggest and most modern movie theaters and bowling alleys can be found in Bangkok too, so there really is something here to satisfy any kind of nightlife crave.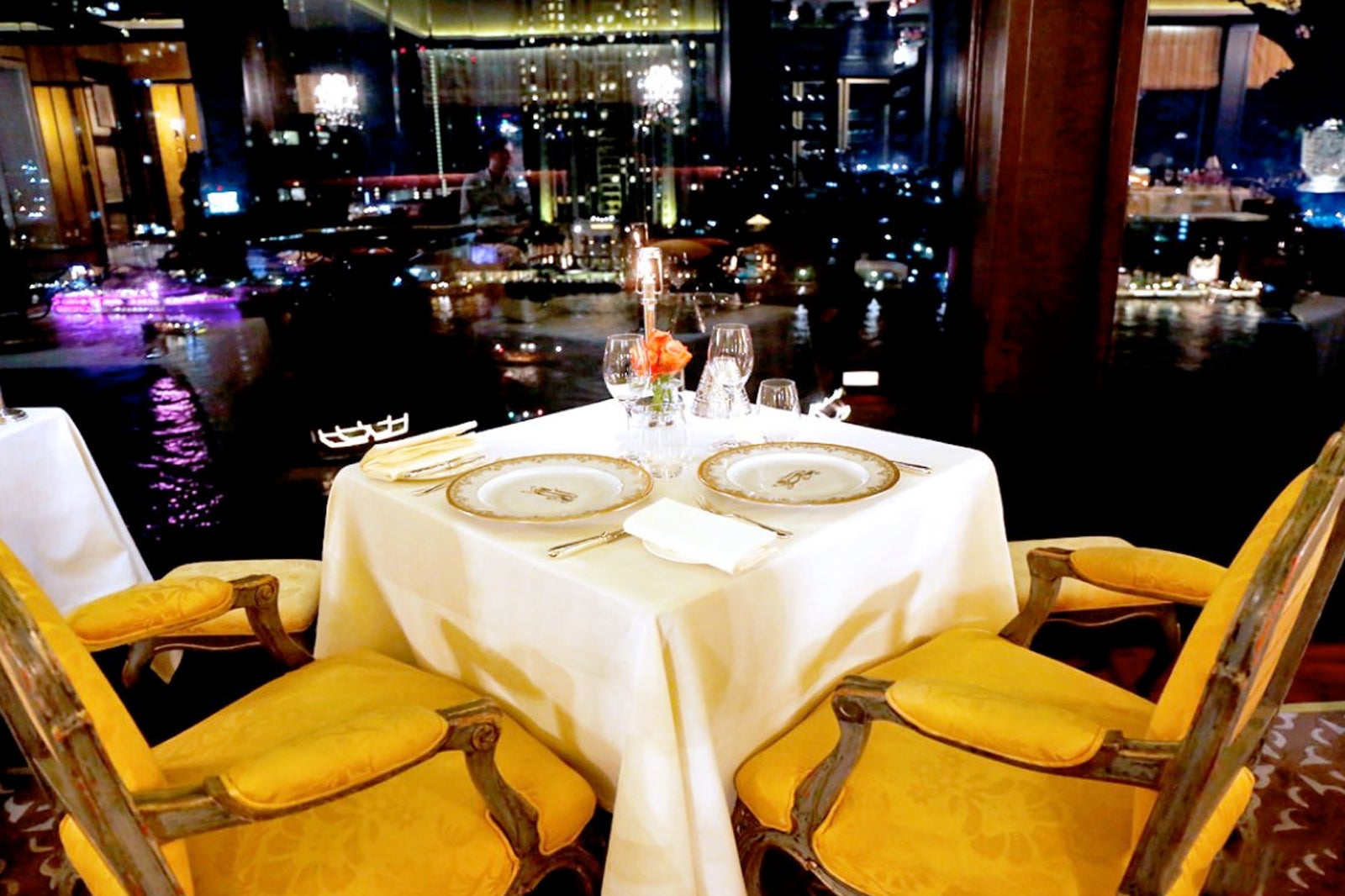 One of the greatest of down-to-earth pleasures is quite possibly Bangkok's favorite too. The ability to chow street food on streets corners, delight in supreme international cuisine at plush restaurants, or gorge on comforting junk grub that reminds you of home, points to one conclusion – this city is fanatical about food! In the city, enjoy your stomach-roaring introduction to Bangkok's unique culinary universe, from Thai food to international cuisine, food courts and its illustrious streetfood.
7
Bangkok sights and attractions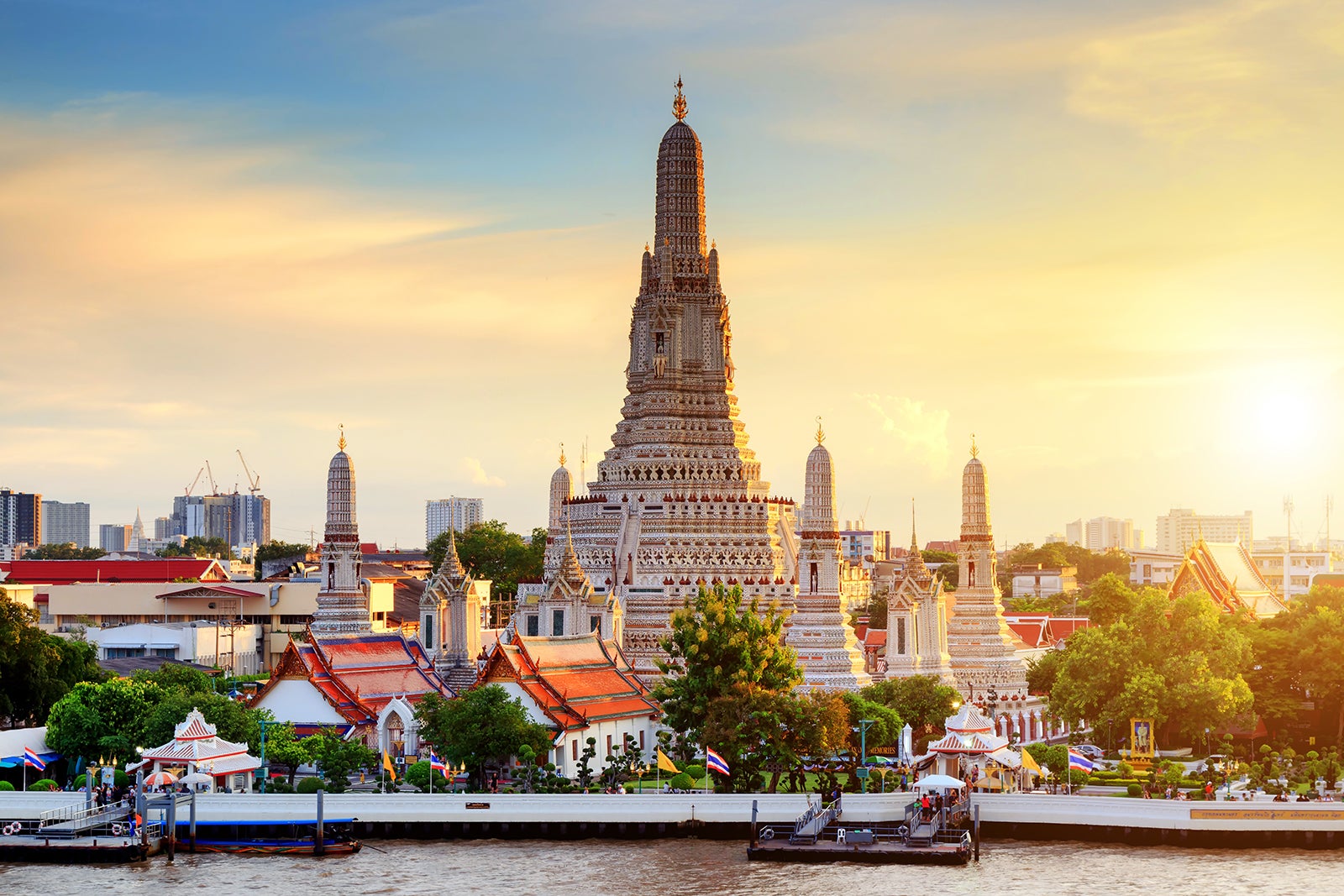 Like Paris' Eiffel Tower or London's Big Ben, there are some Bangkok sights and attractions that have to be seen before you can buy and wear the 'I've-been-there' T-shirt. At the top of the glittering pile are temples like Wat Pho and Wat Phra Kaew, among others. Then there's The Grand Palace, the most majestic of the city's many palaces, if not the world's.
Almost as essential are the Chao Phraya River and its canals, museums, statues and some extraordinary architecture – have a look through and you'll find many enriching cultural jewels to suit your taste and timetable.
8
Tours in and around Bangkok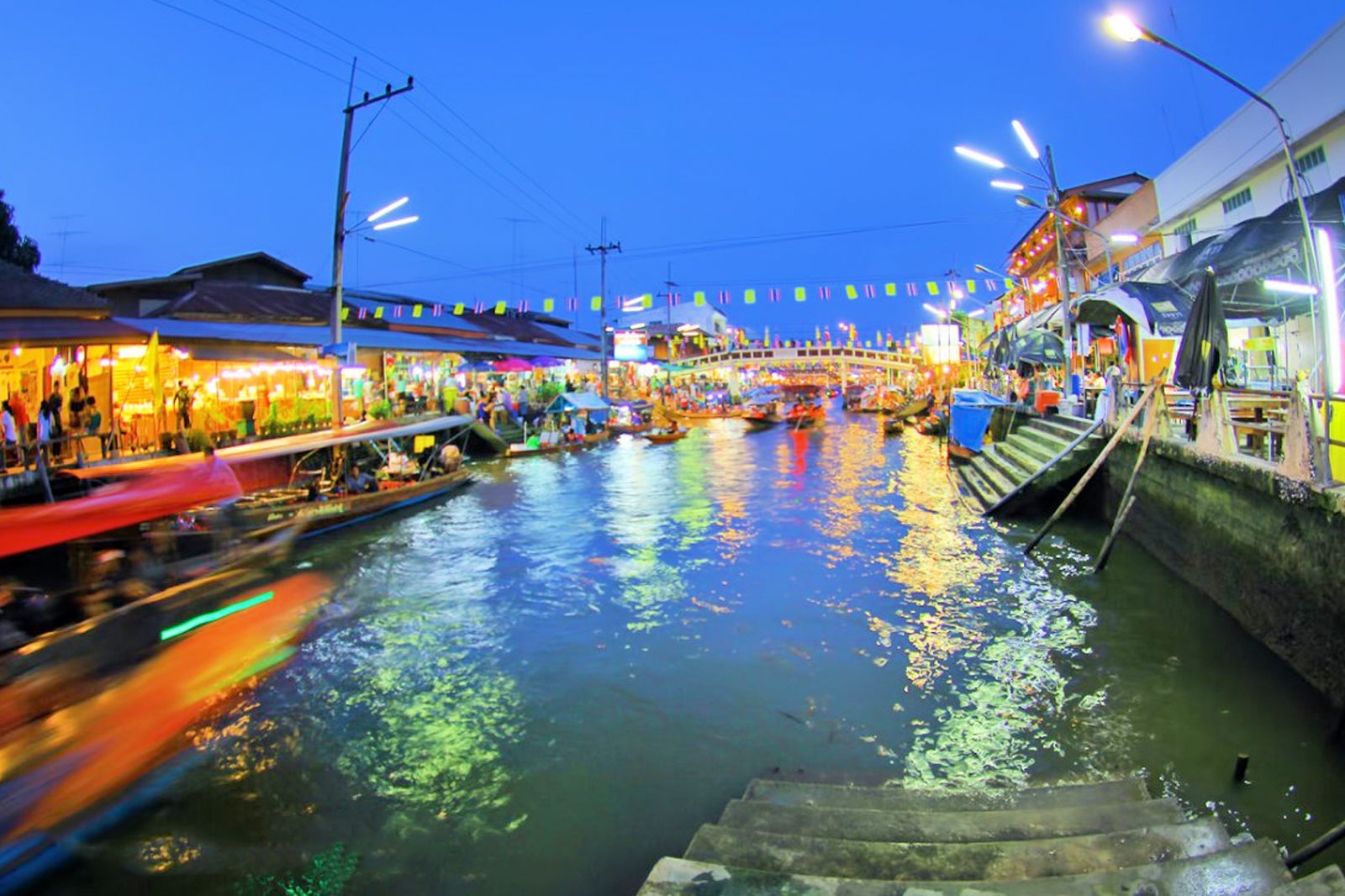 An organized tour ingeniously eradicates all the hassles of sightseeing. No need to bury your head in your guide book as a guide gives you the live, unedited version. No need to fret about how to get there, as you're picked up and delivered back to your hotel. Feeling thirsty? Here, take a chilled refreshment! The long list of available tours in Bangkok includes Chinatown, temples and palaces, Jim Thompson's House, delightful river cruises and many more.
Bangkok is also a great embarkation point for tours outside Bangkok, with trips available to the famous floating market, Ayutthaya, the River Kwai, far-flung jungles in the North and palmy beaches in the South. The best news is that you can select and book all your tours with us.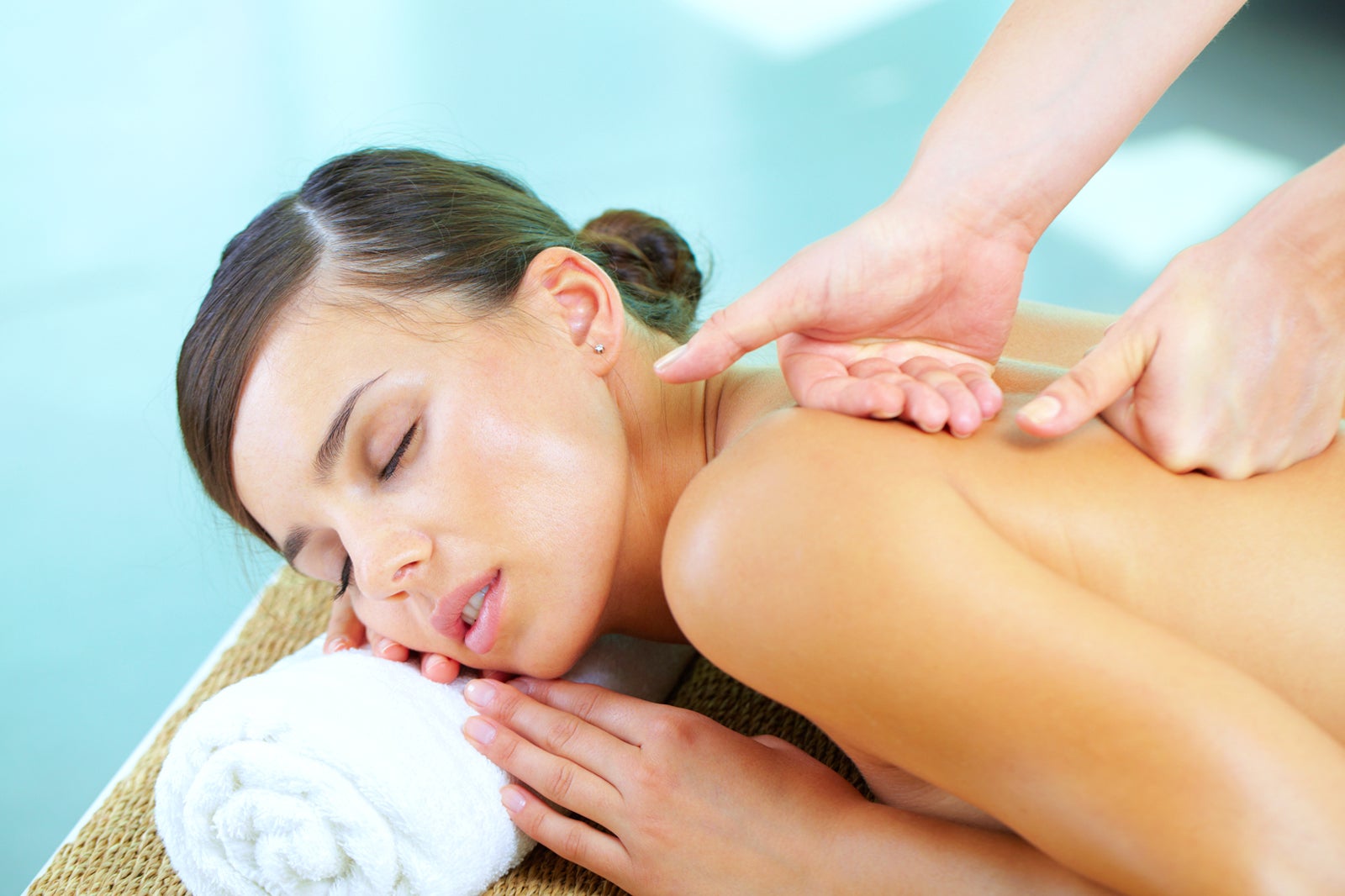 Bangkok is a great place to get pampered, pressed and preened at plush spas, all of which offer to rejuvenate and revitalize. These are bliss-you-out spaces that are tranquil retreats far away from the city buzz. Thai traditional massage only hints at all the re-energizing treatments now available, among them aromatherapy, acupuncture, facials, foot massages and hydrotherapy.
Read more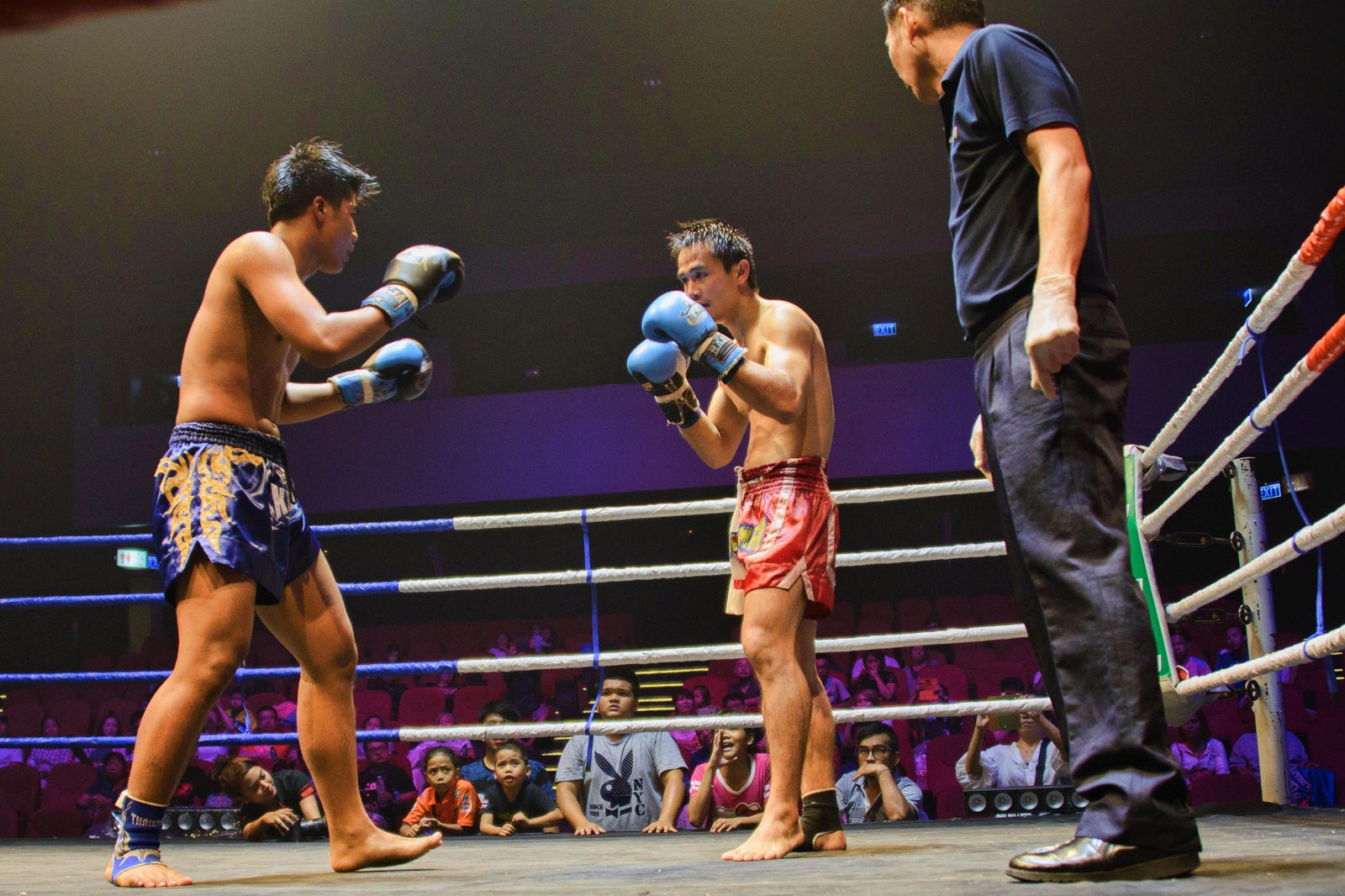 Spectator sport, especially Muay Thai (Thai boxing), is very popular in Bangkok, but it's keeping fit that's really on the rise among urbanites and visitors. If you crave physical exertion during your trip, no problem, Bangkok has plenty of parks, hi-tech gyms and public pools for working up a sweat in. Golf is also in full swing here, with plenty of courses scattered around Bangkok.
Dance classes, aerobics, cycling, tennis and bowling are just some of the other sports activities offered.
Back to top