16 Best Things to Do with Kids in Bangkok
Bangkok Family Travel Ideas
Bangkok has loads of family-friendly activities that kids will love. These range from aquariums and theme parks to interactive art galleries and exciting live shows – you could fill an entire vacation without anyone in the family ever getting bored.
You can also find 'edutainment' venues for children to learn while they play, games arcades and exciting outdoor attractions. Truly, there is just as much fun and adventure to be had for the little ones as for mom and dad, and the possibilities are endless. This list details the best things for families with children to do in Bangkok, with a handy age range so you can find which ideas are suitable. Check out what the big city has in the way of kids' activities, below.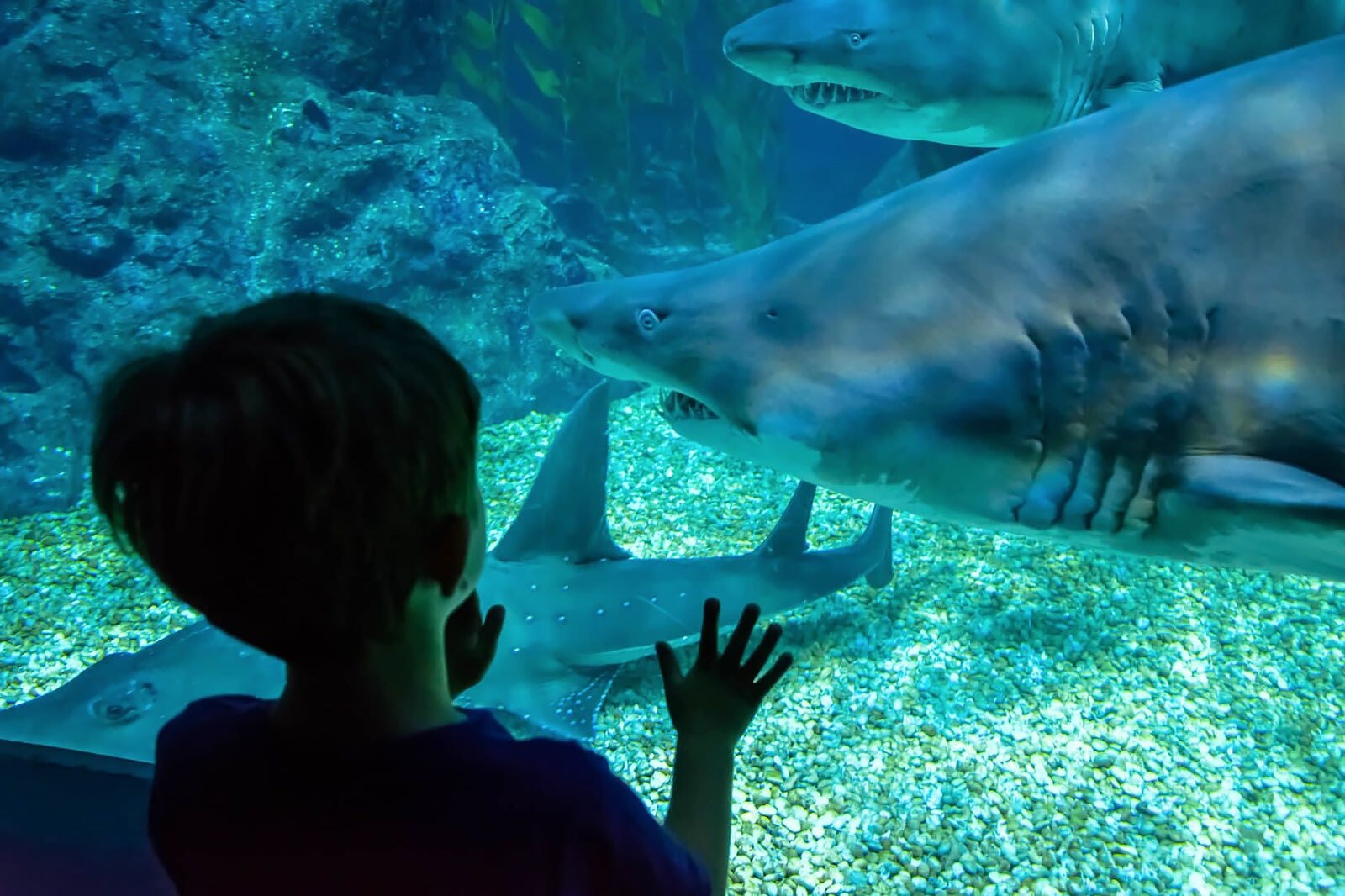 SEA LIFE Bangkok Ocean World
Ages: All ages
It's an aquatic wonderland the size of 3 Olympic swimming pools full of interesting animals from the ocean deep. This underground aquarium – one of the largest in Southeast Asia – will dazzle you with innovative, world-class exhibits and over 30,000 curious-looking creatures from various depths and aquatic regions across the globe.
What makes SEA LIFE Bangkok Ocean World particularly good for families is its location in the basement of Siam Paragon, making it one of the easiest attractions to reach from most areas of the city.
Location: Siam Paragon, 991 Rama I Rd, Pathum Wan, Pathum Wan District, Bangkok 10330, Thailand
Open: Daily from 10am to 8pm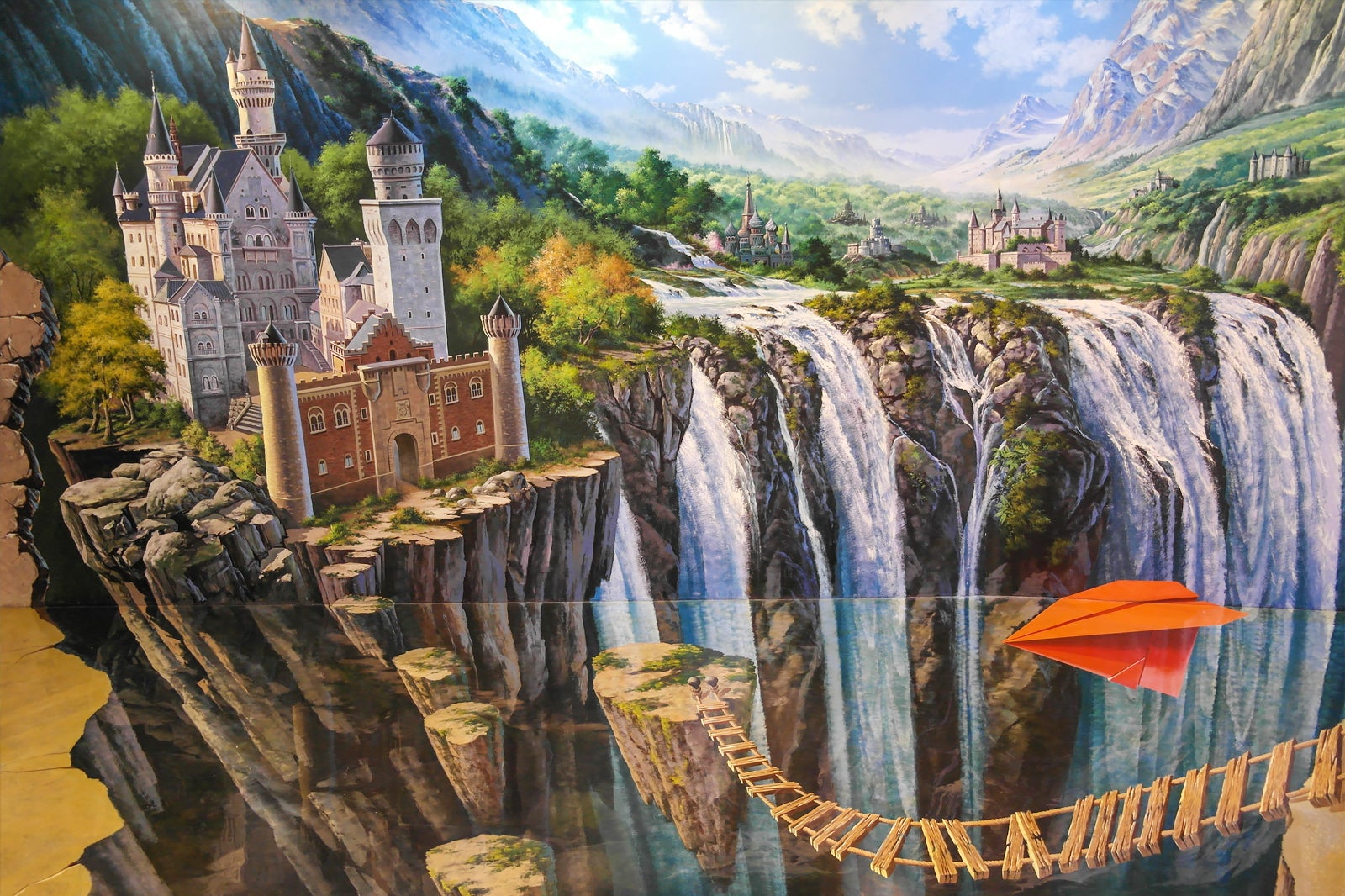 Art in Paradise
Ages: All ages
Art in Paradise is Bangkok's best trick-eye museum or 3D Museum. Classic compositions have been recreated in such a way as to allow visitors to be part of the portrait, and some of them are really funny. Make sure you bring your camera because many of the exhibits only work through the eye of a lens.
This is a great attraction for families to spend a few hilarious hours, especially on rainy days. Esplanade Mall is located in Ratchada and is easy to reach by MRT Underground as National Cultural Center station is right in front of the mall.
Location: Esplanade Shopping Mall, 99 Ratchadaphisek Rd, Din Daeng, Bangkok 10400, Thailand
Open: Daily from 10am to 10pm
Phone: +66 (0)2 660 9130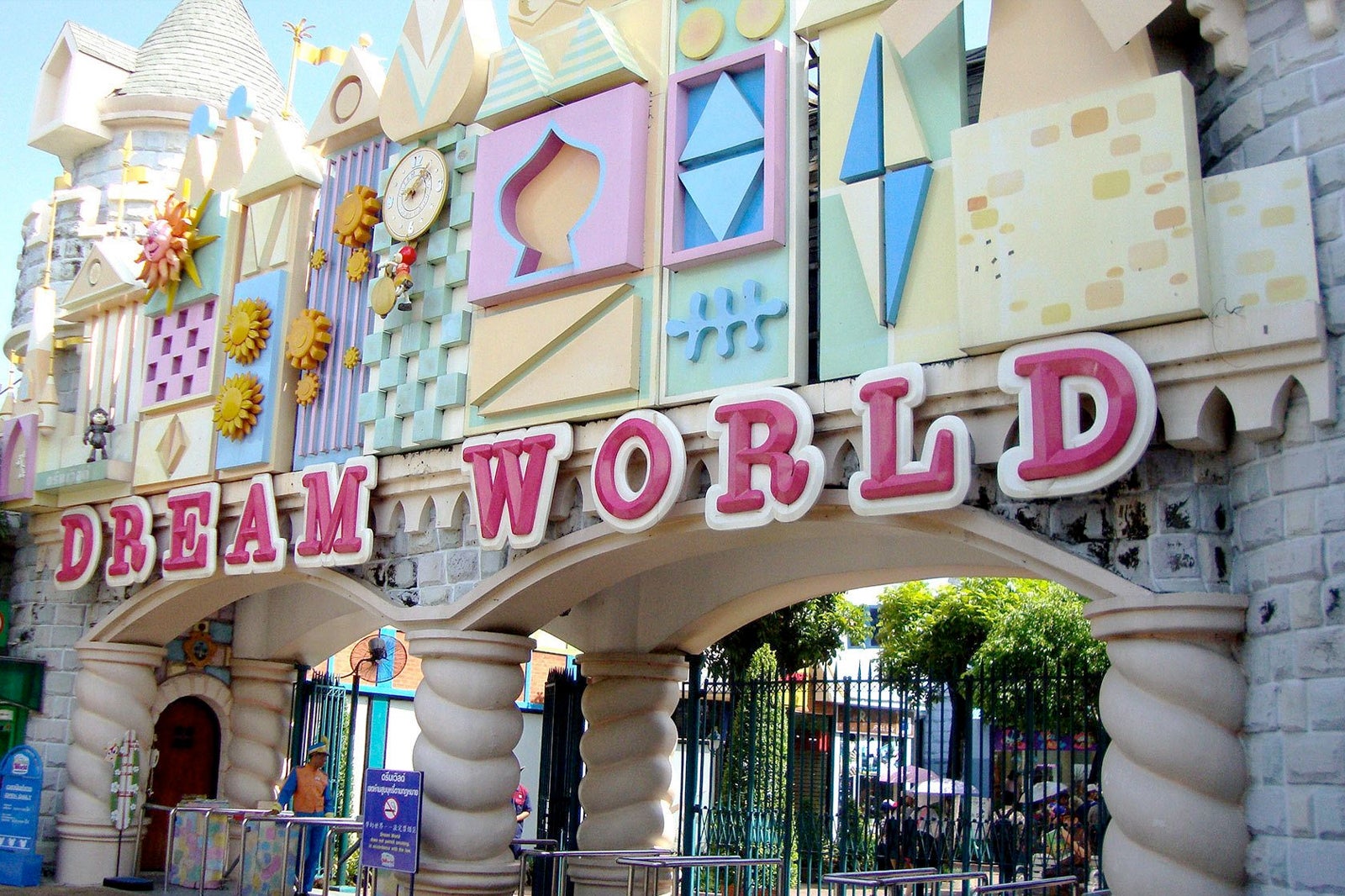 Dream World
Ages: 3 years and up
A visit to Dream World theme park is a fun-filled, entertaining day out where, as the name suggests, children's fantasies become realities. They can sleigh or make snow angels in Snow Land, ride a rollercoaster up Space Mountain, and meet Cinderella and Pocahontas, all in one day.
While Dream World's high-octane rides might not measure up to the best of American or Japanese theme parks, the sights and attractions for smaller children are excellent and insure an exciting family day out and a lot of memorable photographs. Dream World is on the outskirts of Bangkok, close to Don Mueang Airport in the north of the city. Read more...
Location: 62 Moo 1 Rangsit-Ongkharak Road (km.7) Thanyaburi, Pathumthani 12130, Bangkok
Open: Monday–Friday from 10am to 5pm, Saturday–Sunday from 10am to 7pm
Phone: +66 (0)2 577 8666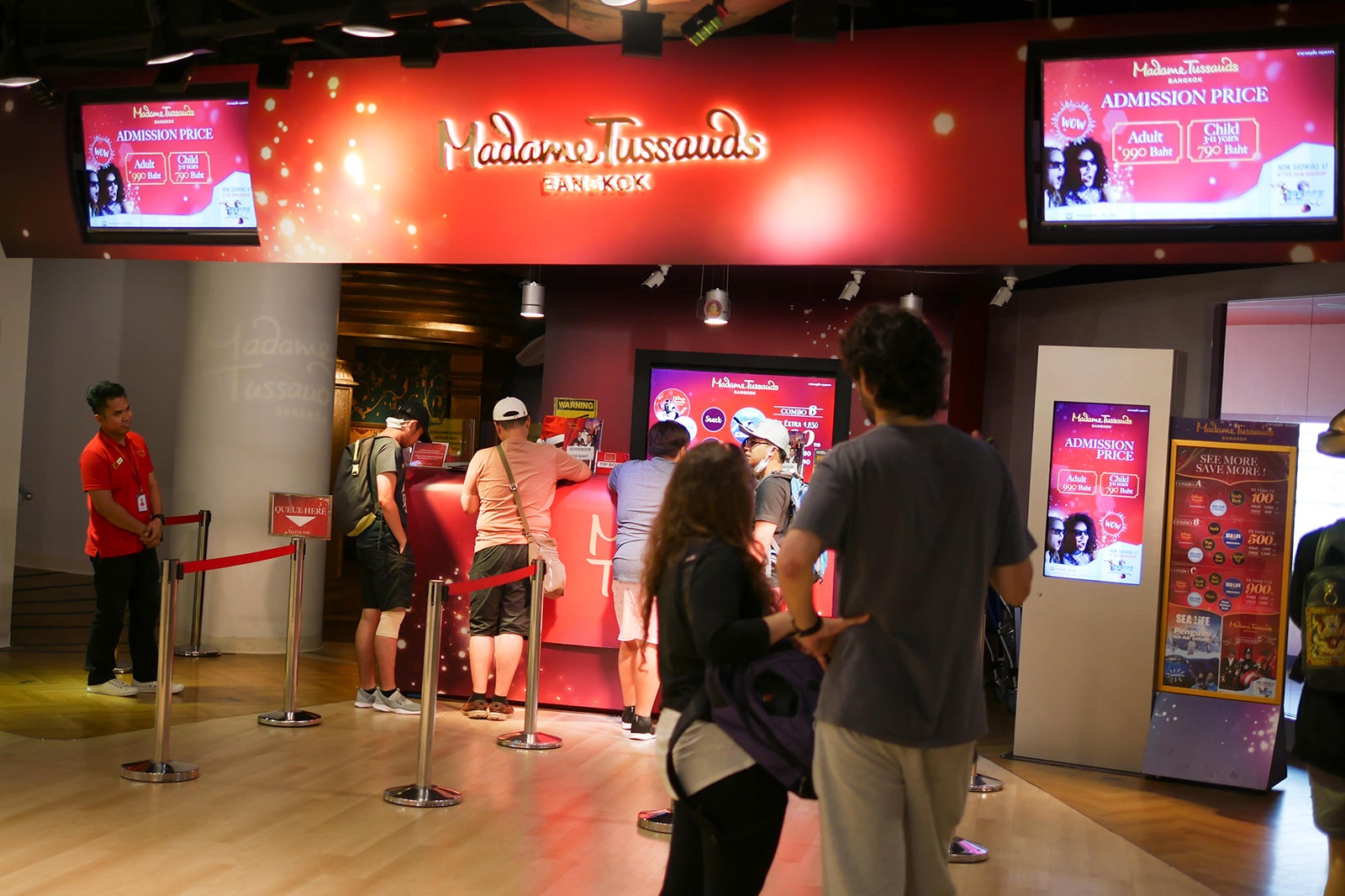 Madame Tussauds
Ages: All ages
Located in Siam Discovery Center shopping mall, Madame Tussauds Bangkok is no old-fashioned wax museum. For the entertainment value and a chance to rub shoulders with world celebrities, heads of state, activists, sports heroes and heroines, legendary artists, and even royalty, the museum is worth checking out. Enjoy 10 themed rooms of wax figures, each well designed to reflect the theme.
Location: 6th Fl. Siam Discovery, 989 Rama I Rd, Pathum Wan, Bangkok 10330, Thailand
Open: Daily from 10am to 8pm
Phone: +66 (0)2 658 0060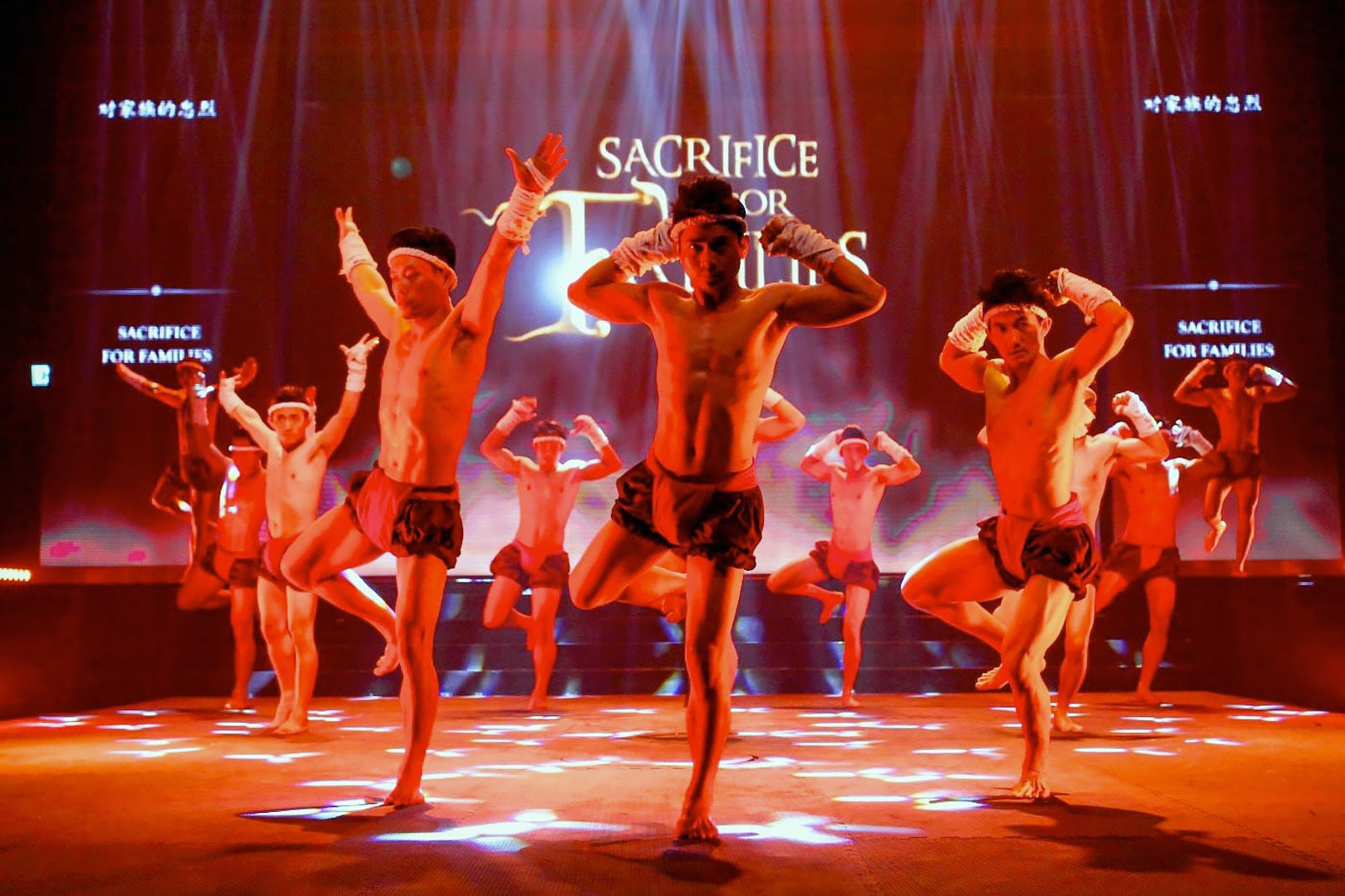 Muay Thai Live
Ages: 5 years and up
Muay Thai Live at Asiatique Bangkok is an exciting theatrical show combining entertaining performances with the ancient martial art of Muay Thai boxing. Great for a family evening out, the show allows everyone to see the martial art behind the blood sport and is far more appropriate for younger children than a genuine prize fight. Located in Asiatique Night Market, there are plenty of shops and restaurants to enjoy either before or after the show.
Location: THE STAGE Theatre, Asiatique Bangkok, Chareonkrung Soi 74-76, Bangkholaem, Bangkok 10120, Thailand
Open: Tuesday–Sunday at 8pm (closed on Mondays)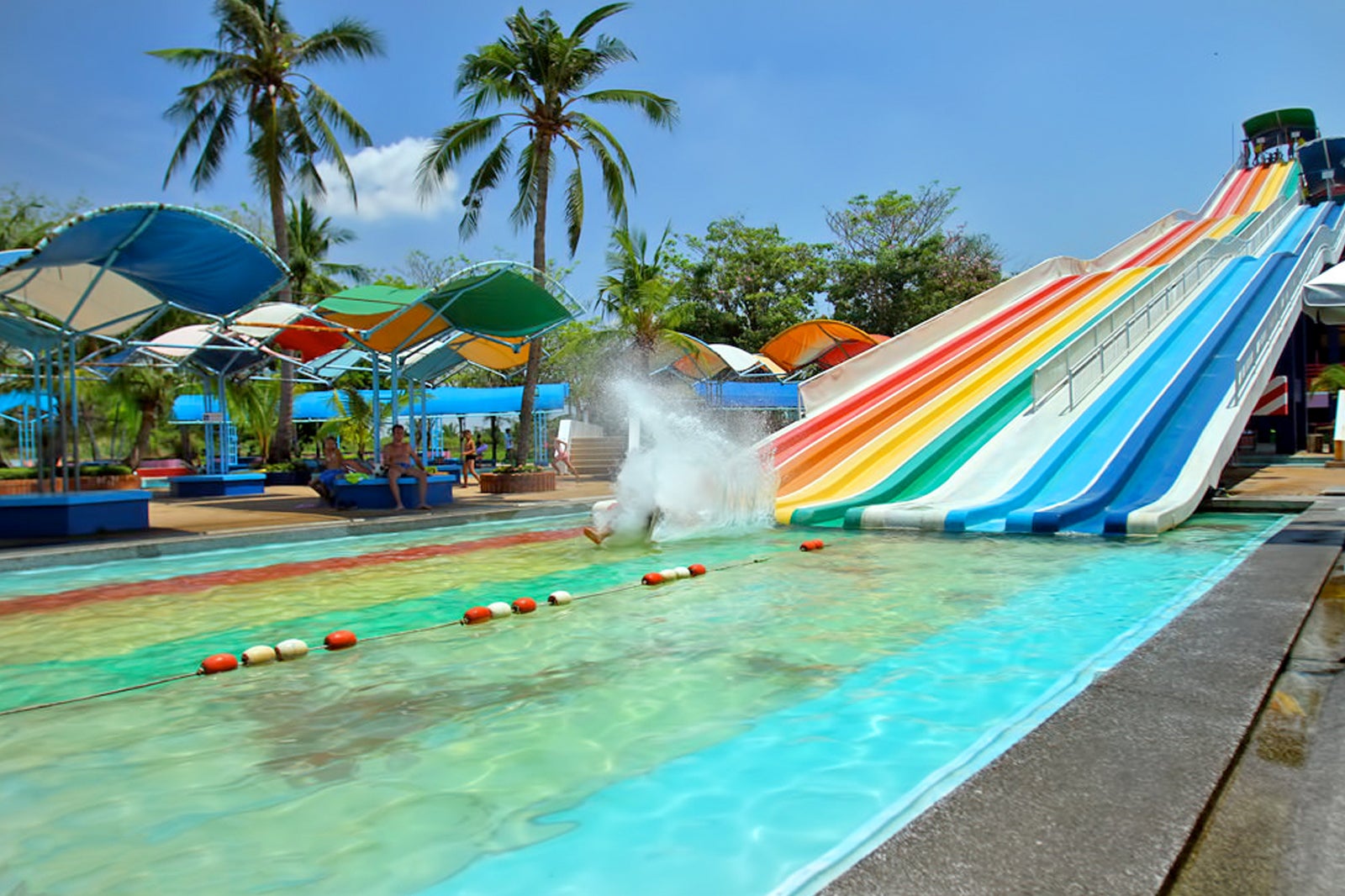 Siam Amazing Park
Ages: 3 years and up
Considering Bangkok's tropical climate, waterparks are few and far between in the city. By far the best place is the aging but still fun, Siam Amazing Park. Kids are at their happiest when they can splash, wade, dive and ride down slippery slides freely, while parents can do some relaxing in the shade or join in the fun. There are exciting rides and pools for all kind of water babies. There is also a separate amusement park with some fun rides for smaller kids.
Location: 203 Suan Siam Rd, Kannayao, Bangkok 10230, Thailand
Open: Daily from 10am to 6pm
Phone: +66 (0)2 919 7200
Safari World
Ages: All ages
Safari World is divided into 2 distinct areas. The open space of Safari Park is where you can drive through in your car or in the park bus. The open zoo is about 480 acres and the bird park 180 acres. It's home to many species of herbivores: zebras, camels, antelopes, gazelles, rhinos and an amazing amount of large birds, including ostriches, pelicans, cranes, and nightmarish marabou storks.
The Marine Park is more of a traditional zoo mixed with many shows, lots of food stalls and plenty of souvenir shops. Highlights here include lions, tigers, and great apes.
Location: 99 Panya Intra Road, Samwatawantok, Klongsamwa, Bangkok 10510, Thailand
Open: Safari Park: daily from 9am to 5pm. Marine Park: daily from 9am to 6pm
Phone: +66 (0)2 914 4100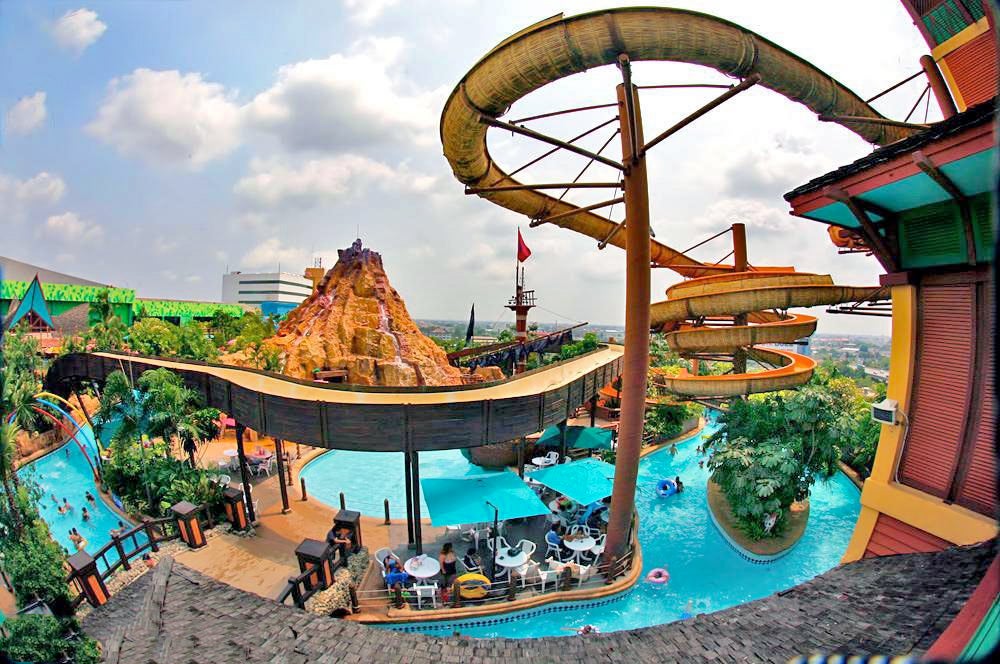 Fantasia Lagoon
Ages: 3 years and up
Fantasia Lagoon is a relatively large and attractive waterpark built on the roof of The Mall Bangkae, which is located across the river on the Thonburi side of Bangkok. Despite being open for many years, the park is surprisingly unknown to tourists, with mostly Thai locals coming and play here.
Fantasia Lagoon is a fun place for kids and young adults to spend a day with huge pools and decent-size slides. In addition, you have the entire mall to play with, including a cool games zone located right below the water park.
Location: The Mall Shopping Center, Ngamwongwan Branch, Bang Khae, Bang Kapi, Bangkok 10160, Thailand
Open: Monday–Friday from 10.30am to 8.30pm, Saturday–Sunday from 10am to 8.30pm
Phone: +66 (0)2 363 3119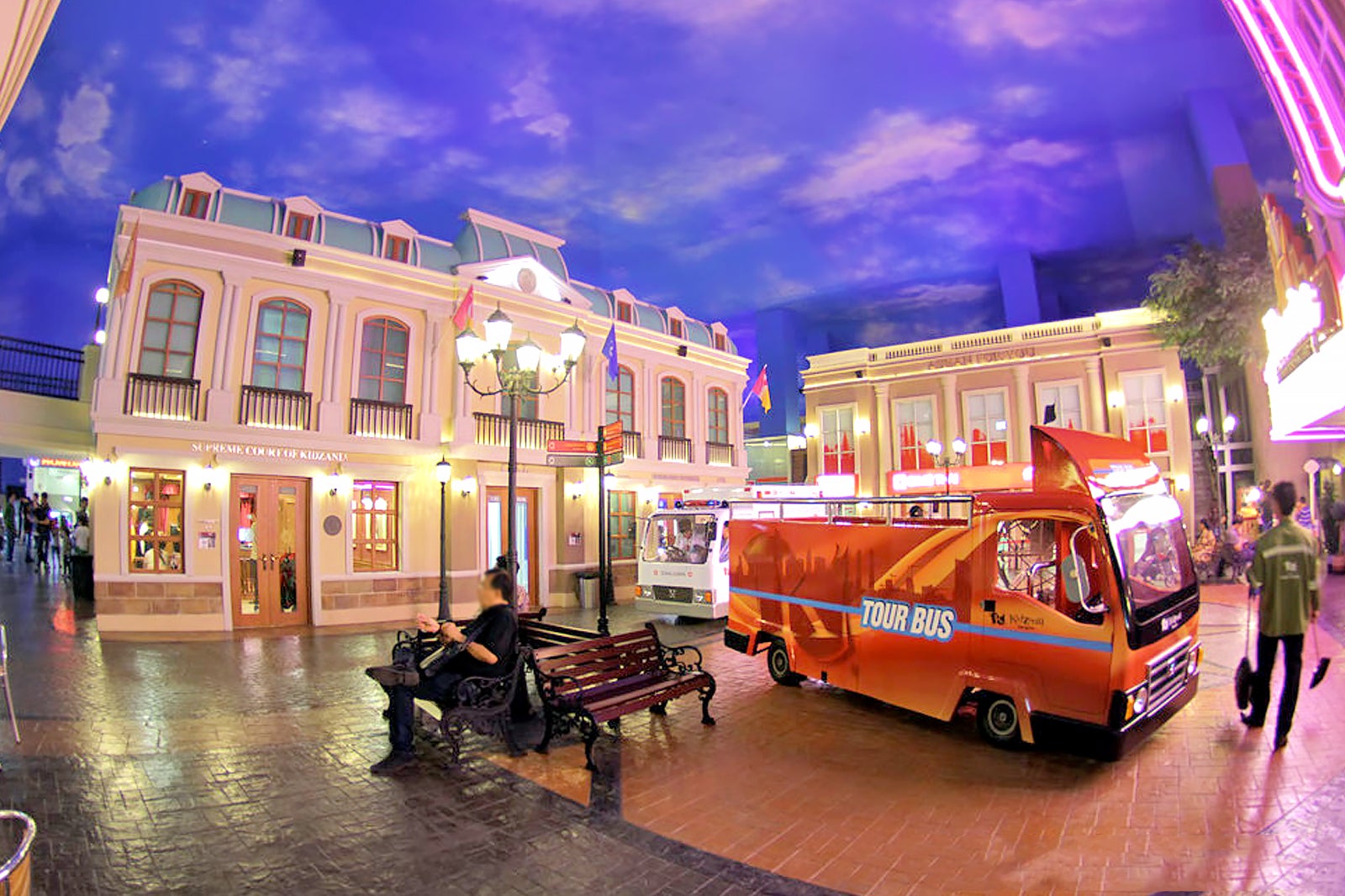 Kidzania is the most innovative addition to the 'edutainment' scene in Bangkok. It brings a higher level of fun, allowing children to try out a range of activities in a model city. Popular 'jobs' include playing doctor at the miniature hospital, fighting fires, policing the streets or learning how to make sushi like a master chef. Located in Siam Paragon shopping mall, this is one of the easiest spots to find in Bangkok with plenty of other fun things to do nearby.
Location: 5th floor of Siam Paragon, 991 Rama 1 Road, Pathumwan, Bangkok 10330, Thailand
Open: Weekdays from 10am to 5pm, Weekends from 10.30am to 8.30pm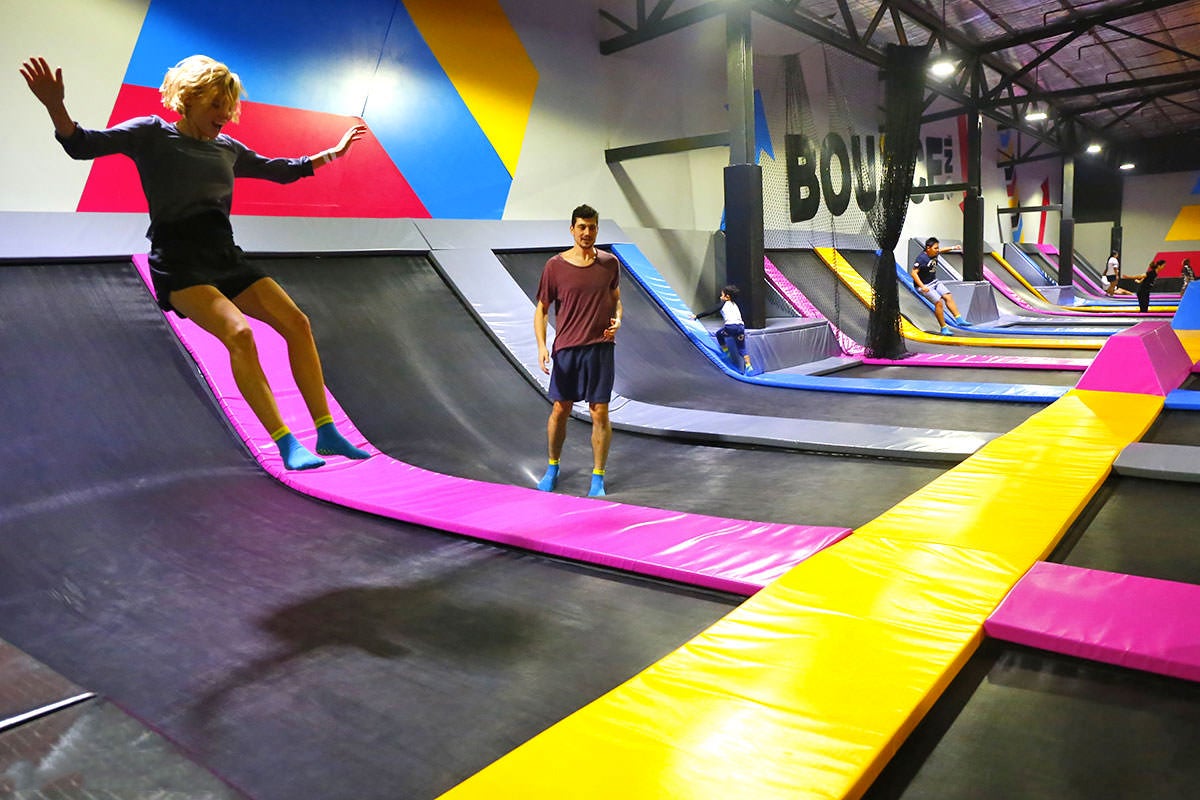 Bounce Bangkok
Ages: 4 years and up
Bounce Inc. Bangkok is an action-packed trampoline park. The huge space is popular with children and teens and is open to everyone aged 3 and older (young children require adult supervision). Sessions last 1 hour, with seating for mom and dad to watch the action.
You'll find trampolines of all kinds: some have padded walls so you can practice your parkour flips and jumps, others are slanted at a 45-degree angle, others land into a crash mat so you can attempt crazy tricks without even the slightest worry of getting hurt. It's located on the 4th floor of EmQuartier shopping mall. Take the BTS to Phrom Phong station to find Bounce trampoline park.
Location: 4th Floor EmQuartier, Sukhumvit Road, Bangkok 10110 Thailand
Open: Daily from 10am to 10pm
Phone: +66 (0)2 079 1146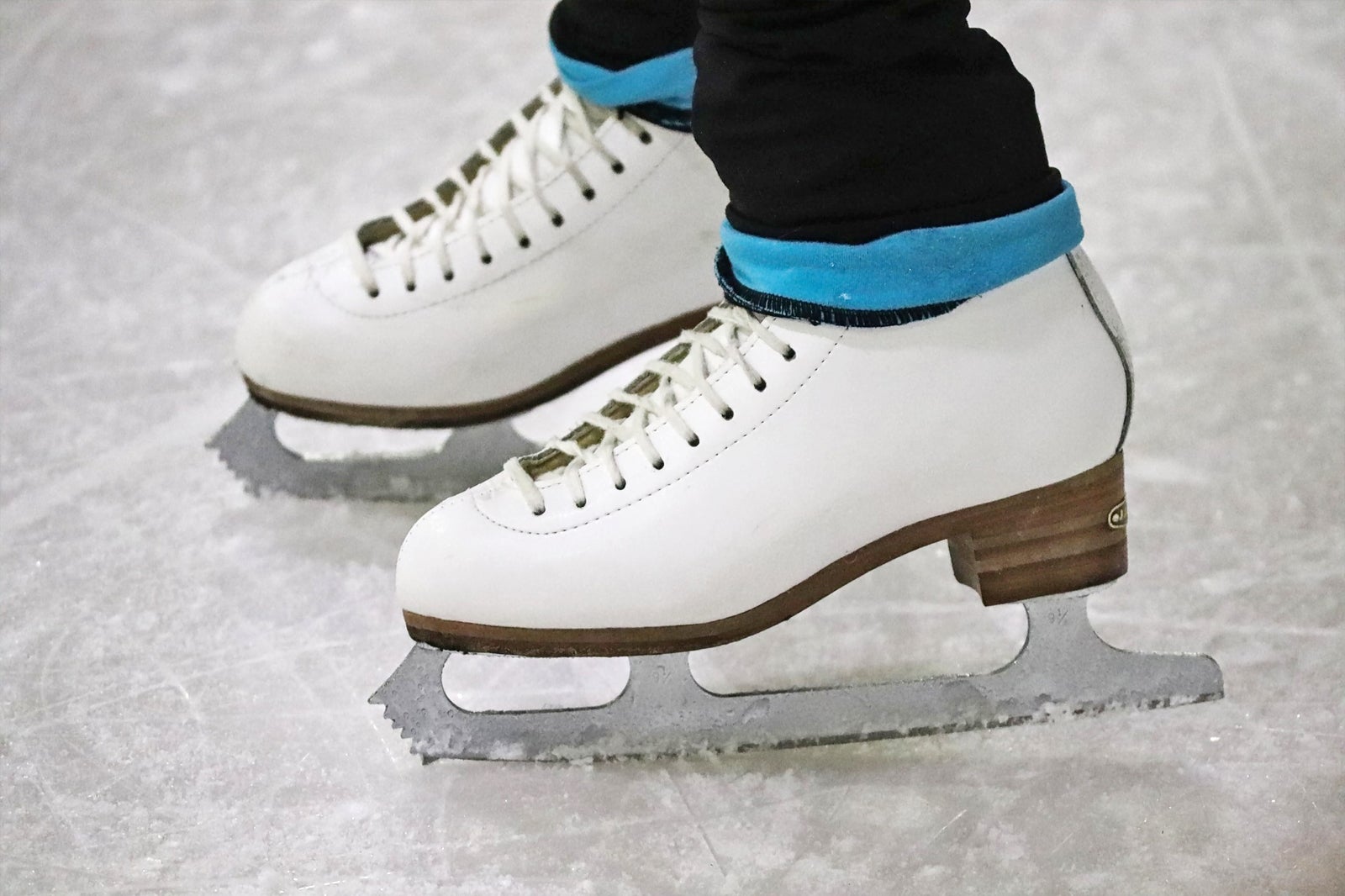 Ice Skating
Ages: 4 years and up
Ice skating is a classic children's activity that's available in several locations throughout Bangkok. Bangkok has several great ice rinks – some that are Olympic-sized. If you're a bit wobbly on skates, you can opt to take a lesson or even use one of the penguin-shaped stabilizers that help beginners keep their balance.
Popular ice rinks in Bangkok can be found in Central Rama 9, Major Ekkamai on Sukhumvit, and CentralWorld shopping mall in Siam.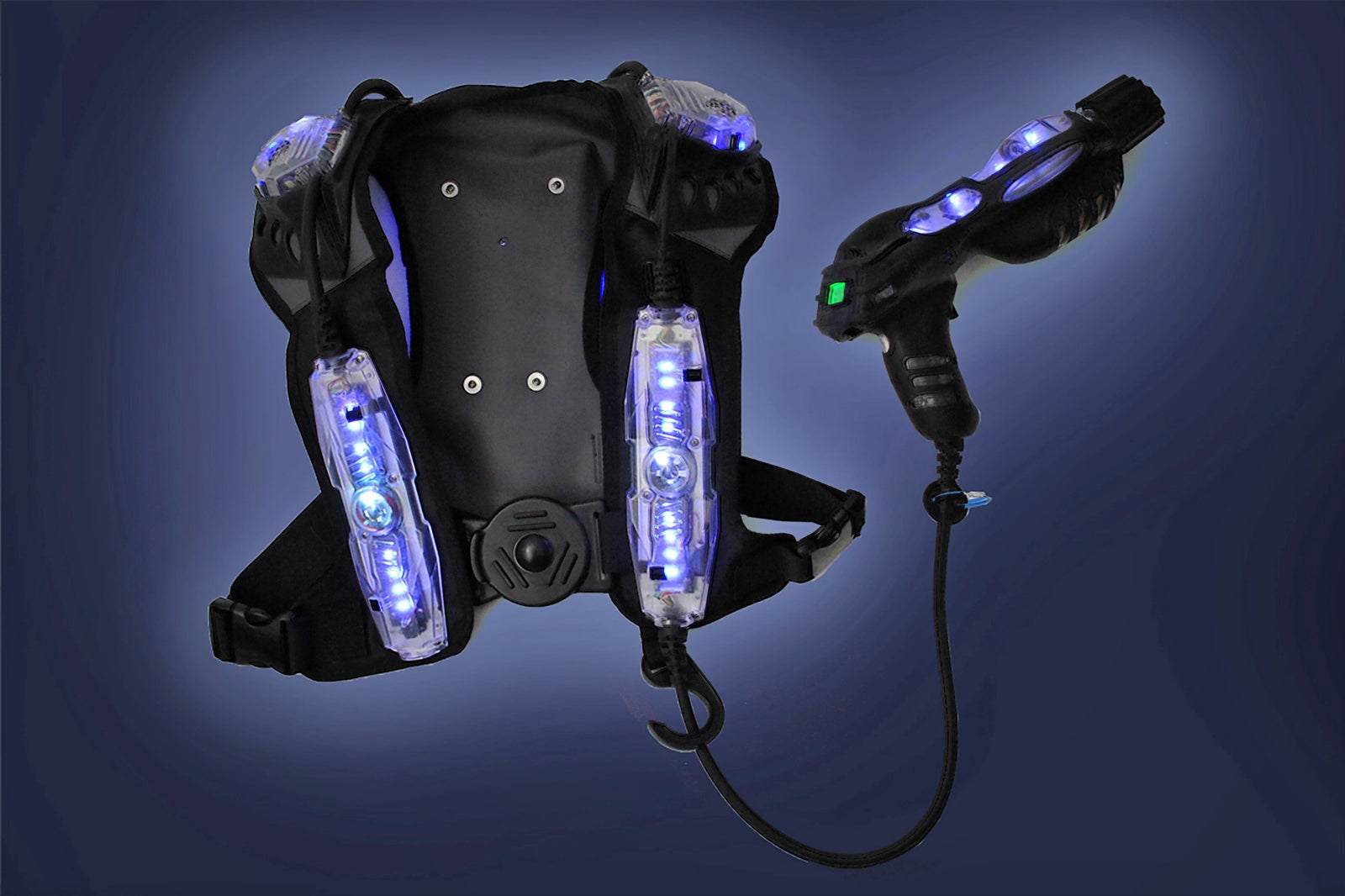 Lazgam
Ages: 7 years and up
Laser games in Bangkok have been few and far between in recent years so when Lazgam opened we were happy to have a family-friendly, all-weather activity to try. Games last 15 minutes and really get the heart racing.
Located on the 5th floor of the Vacation Inn Sukhumvit, Lazgam Bangkok is spread out across 2 floors within a maze of walls and partitions. There are several types of game to play but the most common are Teams, red vs blue, or Solo Play, which means every man for himself. Other game types include Alien Invasion when one player starts as the alien and has to shoot people to turn them into aliens too. Lazgam Bangkok is open to anyone aged 7 and over.
Location: Vacation Inn Sukhumvit Hotel, 5th Floor, Sukhumvit Soi 22, Khlong Tan, Watthana, Bangkok 10110, Thailand
Open: Monday–Thursday from 2pm to 11pm, Friday from 2pm to midnight, Saturday from 10am to midnight, Sunday from 10am to 11pm
Phone: +66 (0)2 663 7703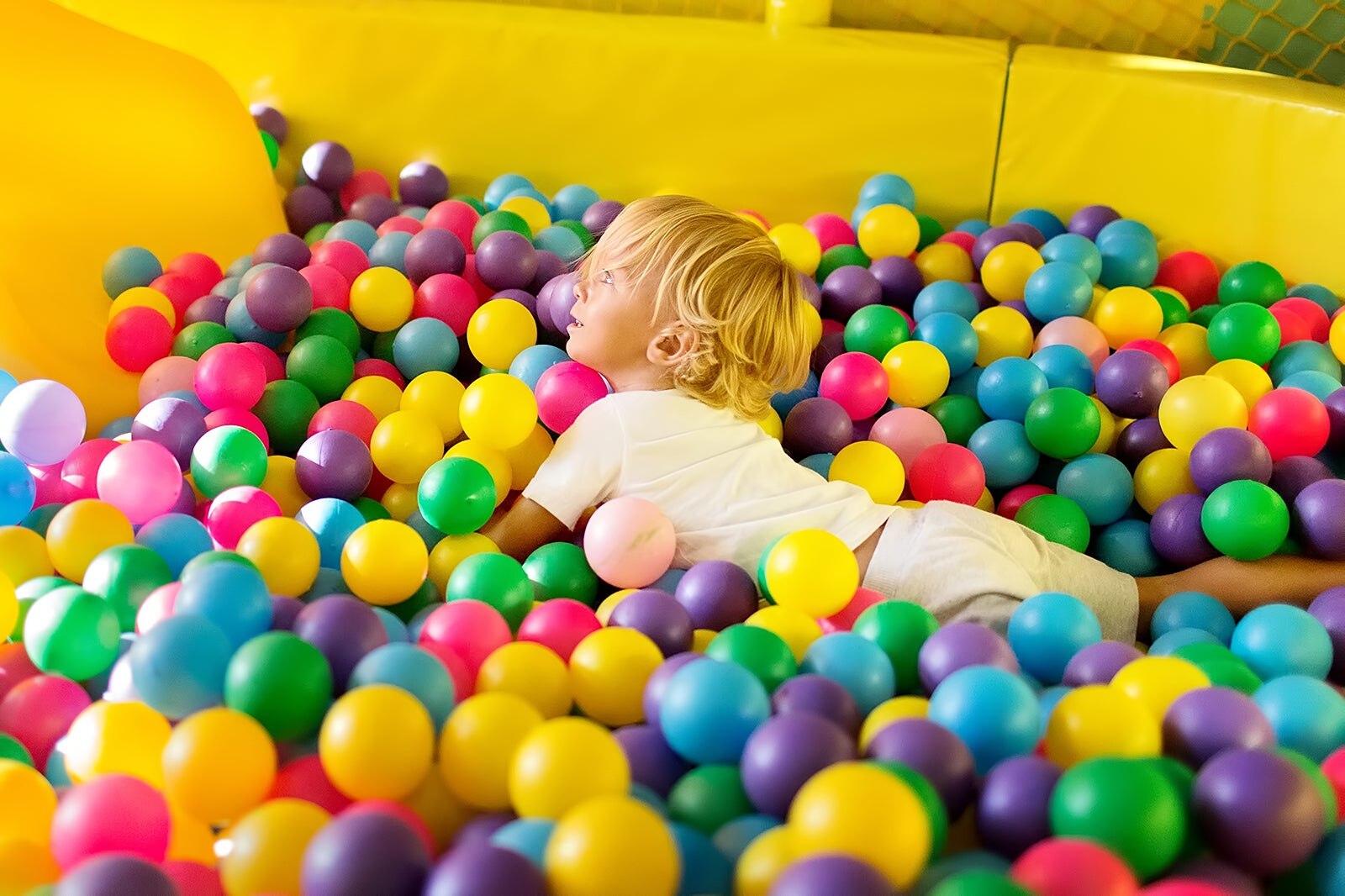 Funarium
Ages: toddlers and children up to around 8 years old
If you want a guaranteed hit for the small children in your family, then Funarium Indoor Playground in Bangkok is the place to go. This large entertainment area may look like a warehouse from outside, but inside you'll find 2,000 square meters of activities, with a large climbing structure, little kids' soft play area, sand and water areas as well as an arts and craft center and baking station.
Location: 111/1 Sukhumvit 26 Alley, Watthana, Bangkok 10120, Bangkok
Open: Monday–Thursday from 9am to 6pm, Friday–Sunday from 9am to 7pm
Phone: +66 (0)2 665 6555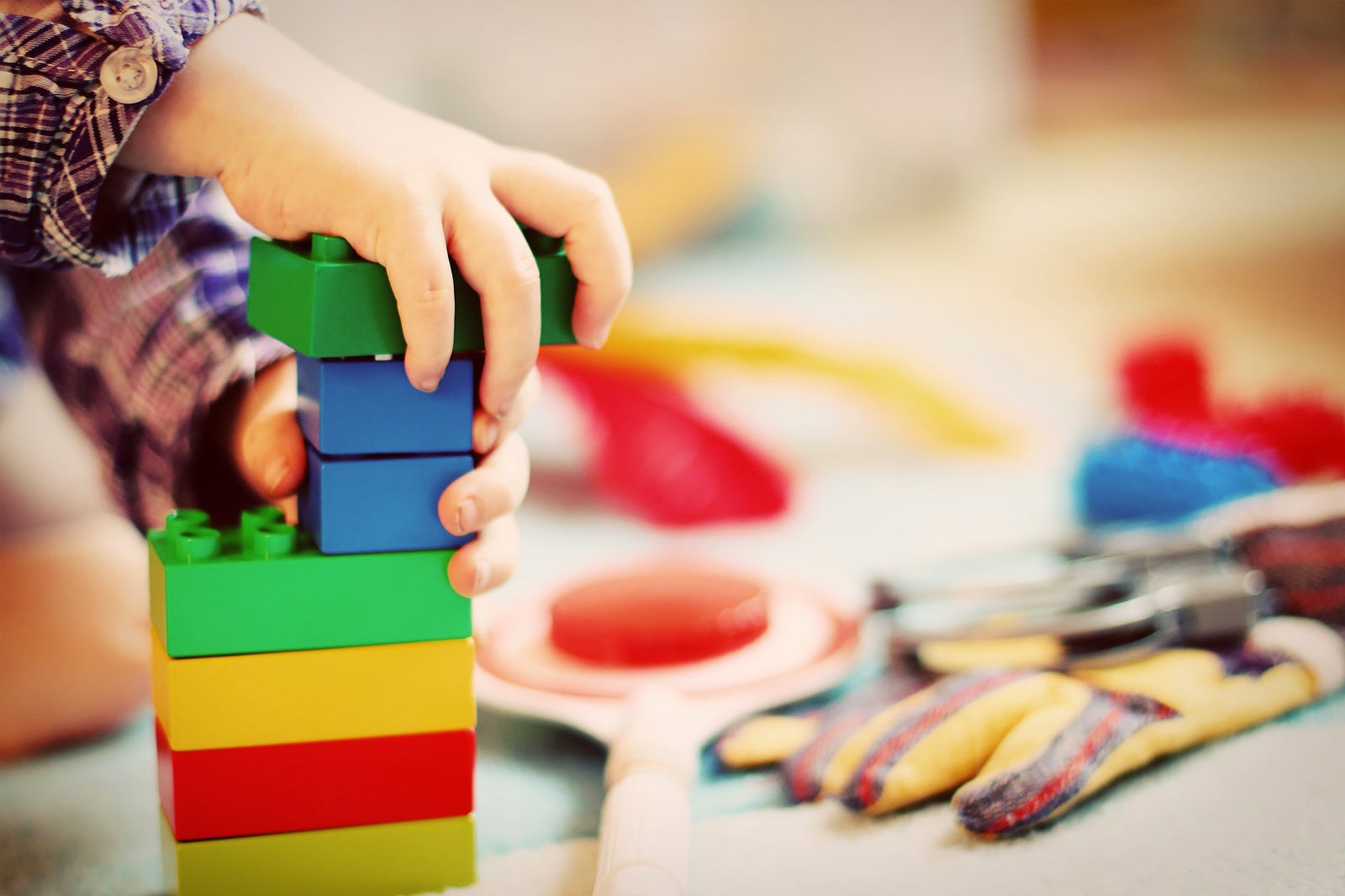 Children's Discovery Museum
Ages: 3 years and up
The Children's Discovery Museum Bangkok offers a wealth of fun and educational activities to keep the kids occupied for a whole day, such as digging up dinosaur bones in its archeological site and creating giant bubbles. The museum encourages a hands-on approach to learning with interactive displays it calls a 'discovery learning process'.
You can find the Children's Discovery Museum Bangkok located in the north of the city near the famous Chatuchak Weekend Market. Just take the BTS Skytrain to Mo Chit or MRT to Kampangphet and then it's a short walk from there.
Location: Kamphaeng Phet 4 Rd, Lat Yao, Chatuchak, Bangkok 10900
Open: Daily from 10am to 4pm
Phone: +66 (0)2 272 4500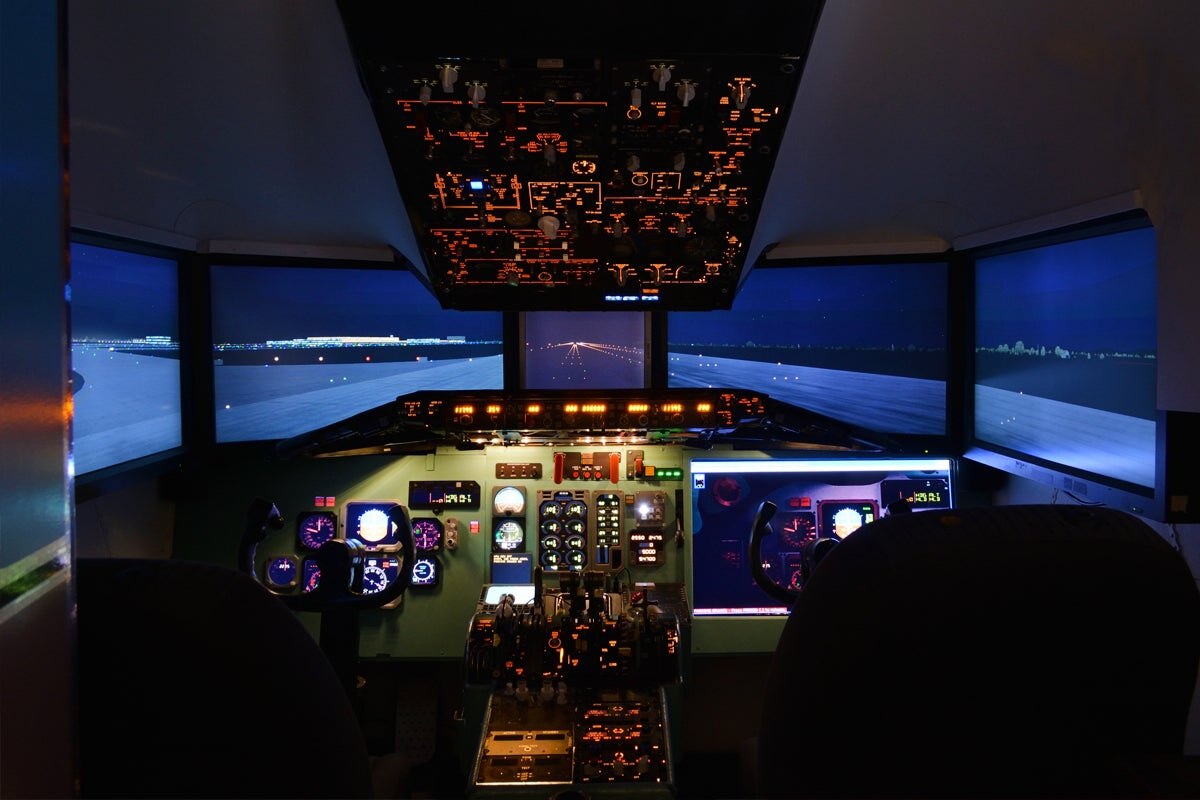 Flight Experience Bangkok
Ages: 10 years and up
A simulation flight is an extra-special gift for young children who dream of being pilots. The experience feels so realistic that the cockpit in Bangkok has even been used in films and TV shows, which makes it too challenging for very young children, but there is a trusty co-pilot sitting alongside you throughout to lend a helping hand. All the controls are genuine, and you can take off and land from practically any runway in the world.
Flight Experience Bangkok is on the 2nd floor of Gateway Ekamai Mall, which is connected to Ekkamai BTS Skytrain Station on Sukhumvit Road.
Location: Gateway Ekamai, 2nd Floor, Sukhumvit Rd, Phra Khanong, Khlong Toei, Bangkok 10110, Thailand
Phone: +66 (0)2 048 9922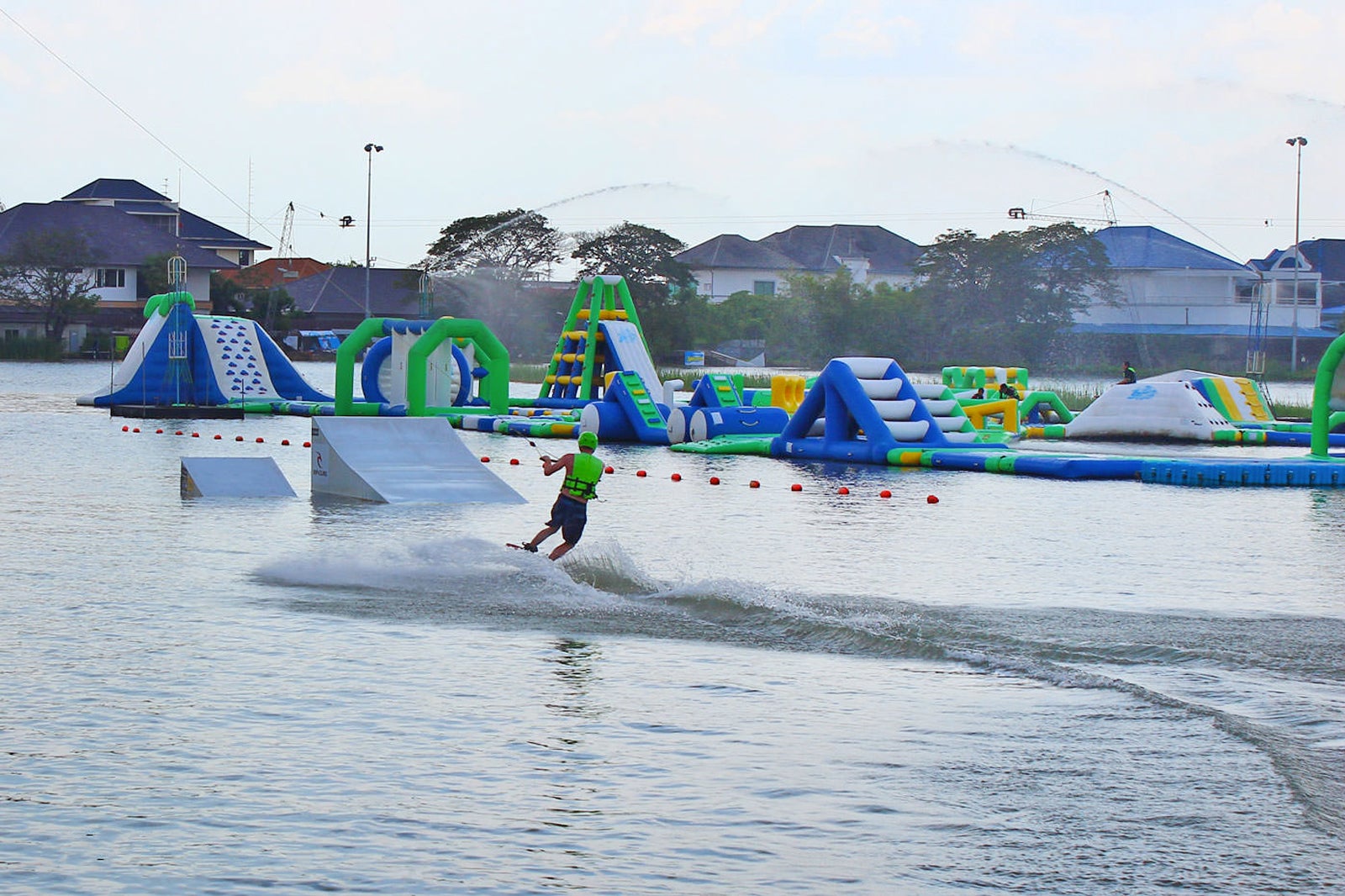 Zanook Wake Park
Ages: 6 years and up
Zanook Wake Park is the best downtown Bangkok wakeboarding lake, with the fun addition of a floating, inflatable playground in the center of the lake. You can rent all the necessary equipment and there's an on-site restaurant with views of the action.
Whether this is your first time trying to wakeboard or you are an experienced rider, Zanook Bangkok is the best place to strap on a board and carve up the water close to central Bangkok (it's close to Bang Wa Station on the Silom line).
Location: 77 Bangbon 3 Rd, Bangbon, Bang Wa, Bangkok 10150, Thailand
Open: Monday–Friday from 11.30am to 9.30pm, Saturday–Sunday from 9am to 9.30pm
Phone: +66 (0)2 104 9053