1st Time in Phuket: Where Should I Stay?
Where Should I Book My Hotel in Phuket?
If you're thinking of making Phuket your next vacation destination, it's important to pick the right part of it for your stay. There are dozens of beaches around the island, but each main resort area has a different character. If you choose the right one to match your needs and preferences, you should have a fantastic vacation. Pick the wrong place and it could make for a less-than-ideal stay.
To help you make sense of the dizzying amount of choice available, we have this simple introductory guide to each of the main destinations. Taking a look below at the pros and cons of each, the sort of traveler they are best suited to, the facilities available and the atmosphere you're likely to find and it'll help you to decide where you should stay in Phuket.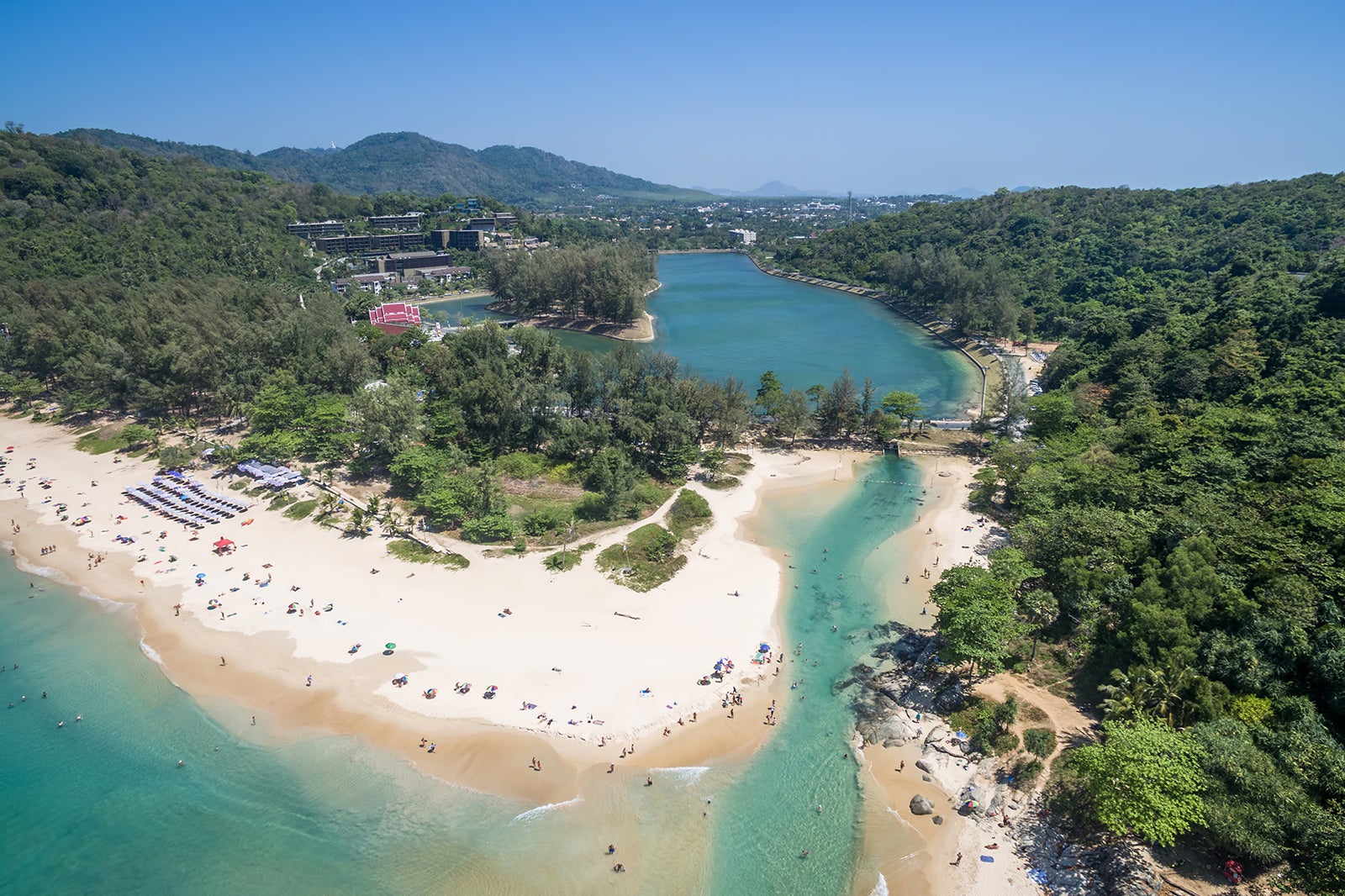 Nai Harn Beach
How to decide...
Quiet and tranquil, Nai Harn Beach is among the most popular places for locals. This is mostly because, being in a narrow, hill-lined cove, there isn't much space for too many hotels. The geography creates an excellent harbor and offers visitors a cool choice of tiny beaches and coves such as Ya Nui and Ao Sane, making Nai Harn especially popular with sailors as well as snorkelers and divers.
The area has a steady pace, with some great local restaurants but very few shops or other attractions apart from the splendid panoramas offered at Promthep Cape and Windmill Viewpoint. Nai Harn Beach is, therefore, the best place for enjoying a relaxing stay in natural surroundings without being totally isolated.
Who's it for:
Beach and nature lovers
Snorkelers
What's good:
3 beautiful beaches and 1 lagoon
Amazing viewpoints
Great snorkeling and diving from December to April
Good surfing and kite surfing from May to November
Peaceful environment
What's not so good:
Very little shopping and nightlife entertainment
Limited fine-dining options
A long drive from the airport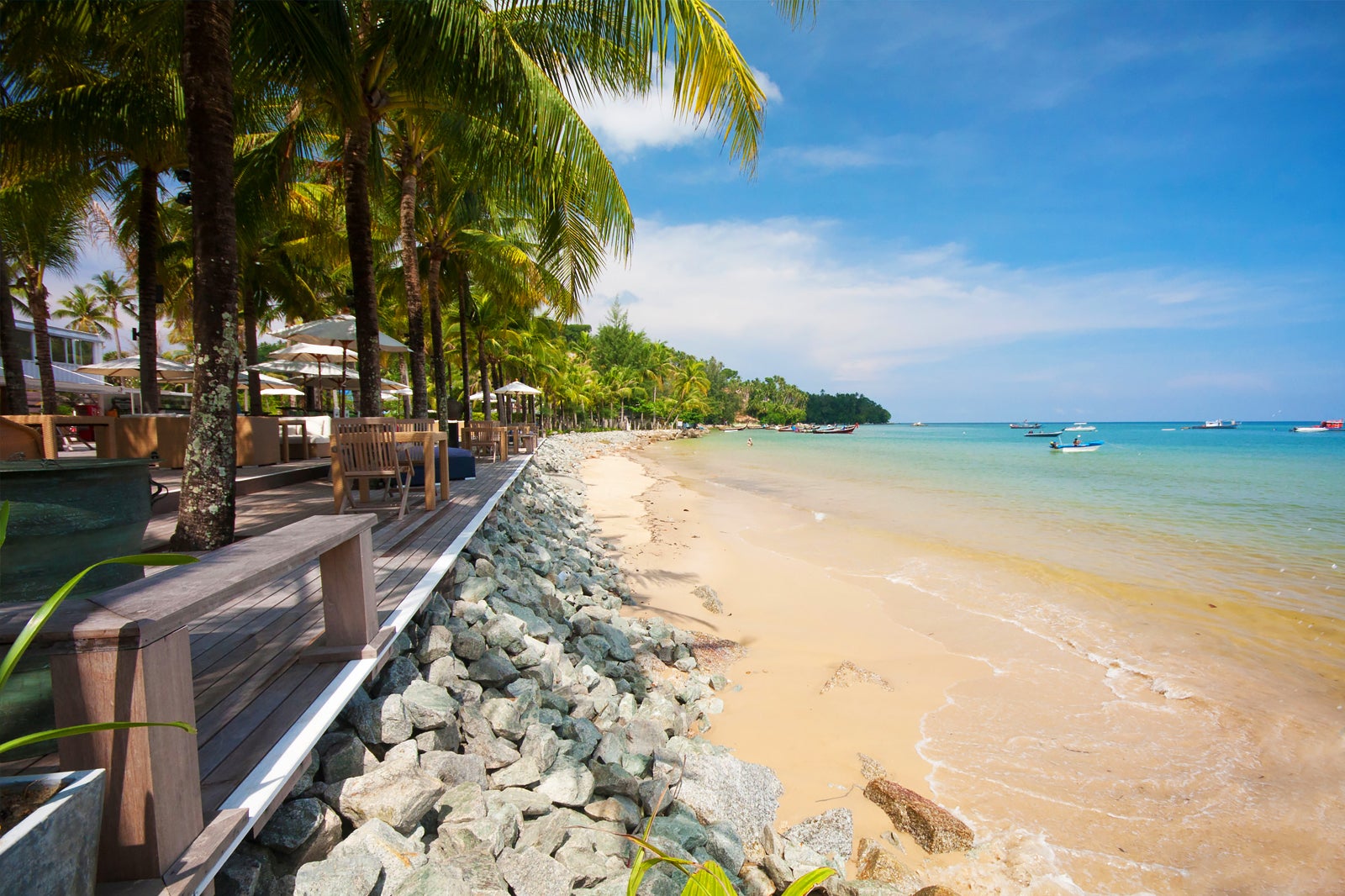 Bangtao Beach
How to decide...
Bangtao is the second-longest beach of Phuket. It really is a place of contrast: the southern part of the beach hosts budget and mid-range hotels surrounding a small fishing village while its central area is occupied by the Laguna Complex - a group of luxury resorts settled between lagoons. The northern area – which ends at Layan Beach – is still rather undeveloped, apart from a few 5-star properties set on the verdant hills.
Bangtao Beach is a rather quiet destination, yet it hosts a few beach clubs offering night-time animation and some excellent restaurants, most of them located on or near Tinlay Plaza at the entrance of the Laguna Complex.
Who's it for:
Wealthy travelers
People looking for a relaxing escape
Families
People who like everything in one place
What's good:
The beautiful long beach
Excellent choice of first-class restaurants
Good boutique shopping opportunities
Some of the world's best beach clubs
A good place to learn to surf (between May and November)
What's not so good:
Long distances between interesting bits
Few sight-seeing attractions
Fairly quiet after dark
Families
Shoppers
Food
Nightlife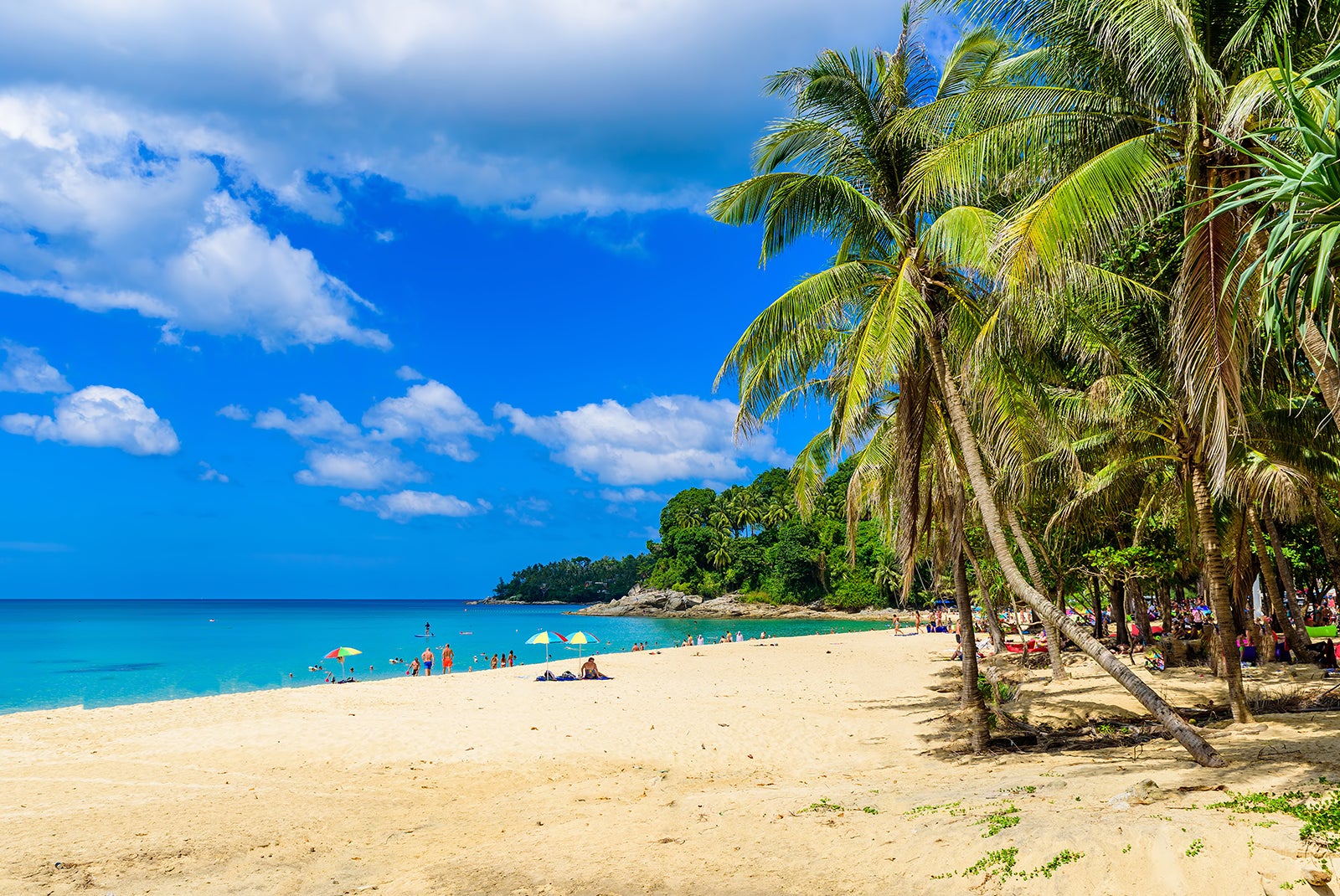 Surin Beach
How to decide...
Blessed with remarkable natural beauty, Surin Beach is a highly exclusive area. It's popular with visiting celebrities for this very reason and many of the large houses in the area are the private property of multimillionaires. It's not so exclusive as to be completely exclusionary, however, and it offers a peaceful yet cosmopolitan stay, with the small town being home to a range of high-end shops and boutiques. Surin Beach is somewhat limited in attractions, making it better suited to those who want to escape and relax in relative privacy.
Who's it for:
Wealthy travelers
People looking for a more exclusive destination
Celebrity spotters
People seeking total relaxation
What's good:
Great sundowner spot
Trendy shopping
Good surf spot from May to November
Good snorkeling in high season at the northern end of the beach
What's not so good:
Very few attractions or things to see and do, except for the beach
Quiet at night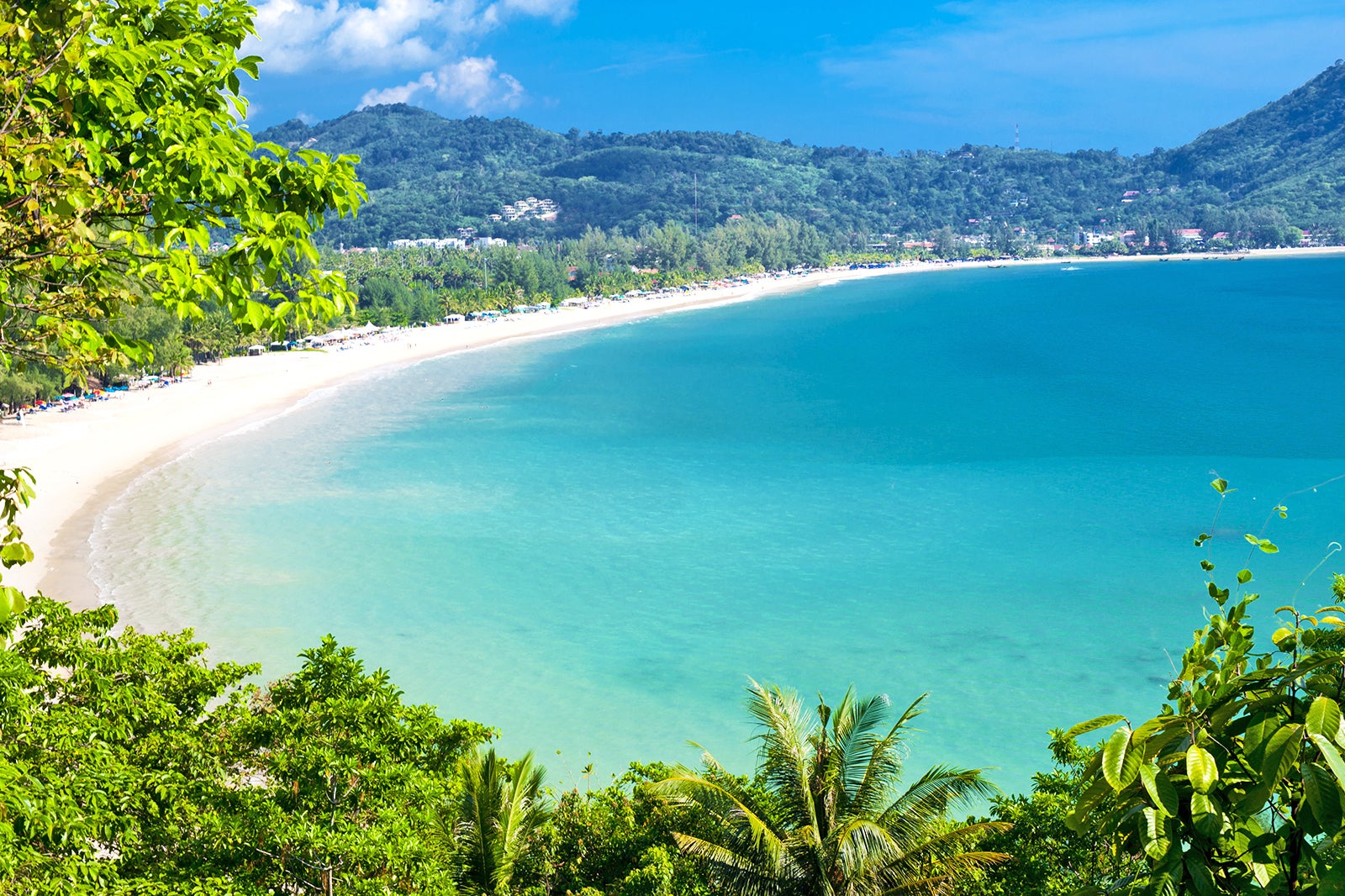 Kamala Beach
How to decide...
The long, curved expanse of Kamala Beach and the little town behind it are just a short distance from Patong but is practically the polar opposite. Far from being a hive of activity and nightlife, Kamala is popular with retirees due to its quiet atmosphere, relaxed pace and abundance of spas, villas and quality hotels. It has a very subdued nightlife, which mostly caters to those seeking a pleasant time instead of high-energy partying. That is gradually changing as high-quality beach clubs spring up on the northern end of the beach, however.
The area best caters to those who are in no rush, want to take it easy, and are quite happy for lazing on the quiet beach being the day's most strenuous activity.
Who's it for:
Families
People looking for a village community feel
Budget-conscious travelers
What's good:
One of the few places in Phuket with restaurants right on the beach
Good range of quality affordable hotels
Some top-quality restaurants nearby
Real local feel, away from the beach
Some excellent surfing available from May to November
What's not so good:
Very few shopping opportunities
Pretty quiet at night
Few sight-seeing attractions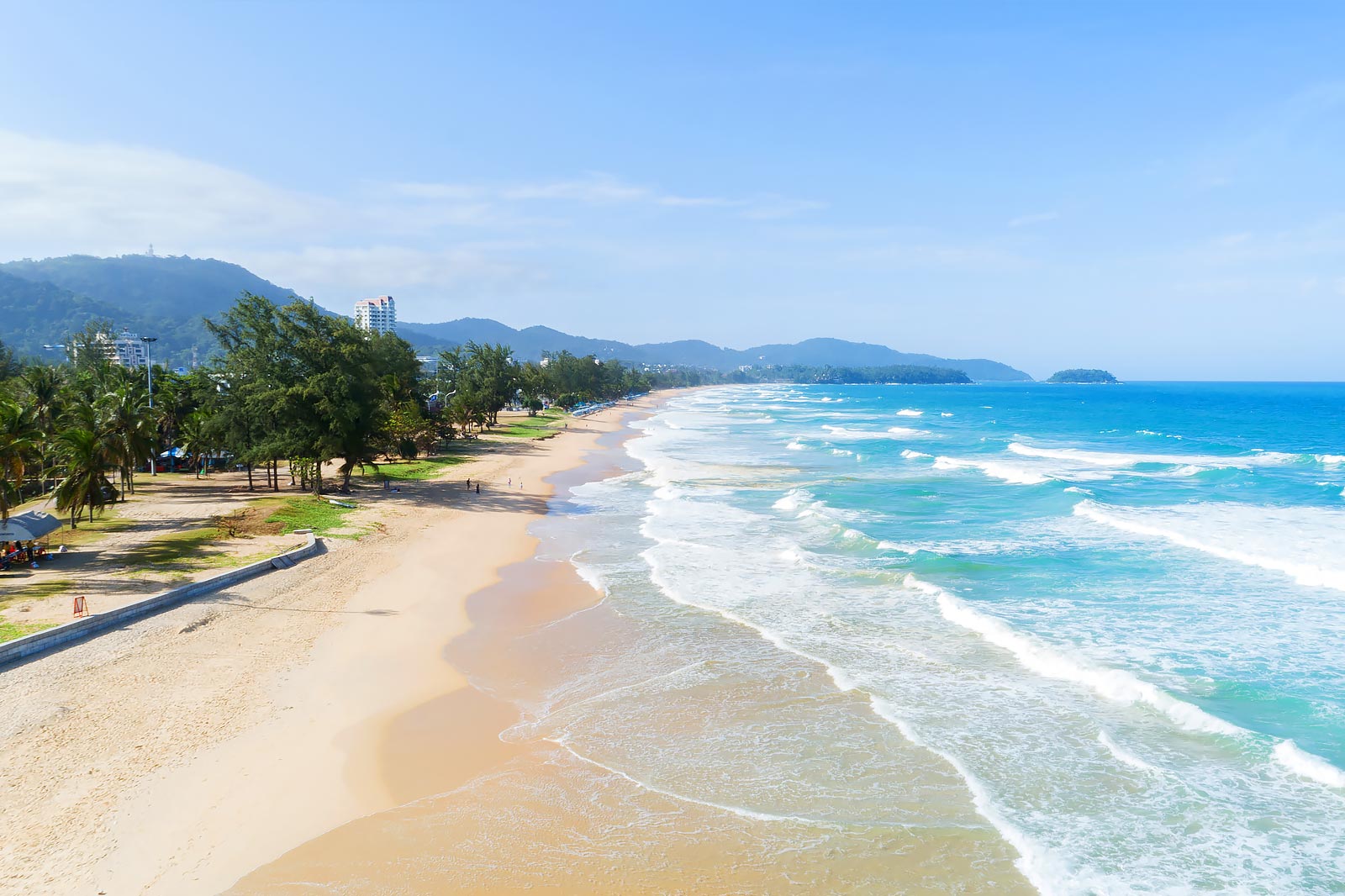 Karon Beach
How to decide...
The inviting sands of the third-longest beach on the island have attracted a number of large, sprawling resorts with designs that blend well with the surrounding nature. This gives a lot of Karon quite a relaxed air. However, the more urbanized northern part of the town also offers many of the attractions of the nearby Patong Beach – to the extent that Karon is sometimes called 'Patong's little sister'. This makes Karon a great place for people who want to have a nightlife, shopping and various attractions, but don't necessarily want it right on their doorstep.
Who's it for:
Beach lovers
People who like market shopping
People who like a little bit of nightlife
People who want a compromise between 'too busy' and 'too quiet
What's good:
Quiet and relaxing atmosphere
Large, clean beach
Good choice of budget restaurants
Lots of spacious resorts near the beach
Plenty of cheap souvenir markets
What's not so good:
Not many quality restaurants (other than hotels)
Few sight-seeing attractions
Long distances between areas of interest
Families
Shoppers
Nightlife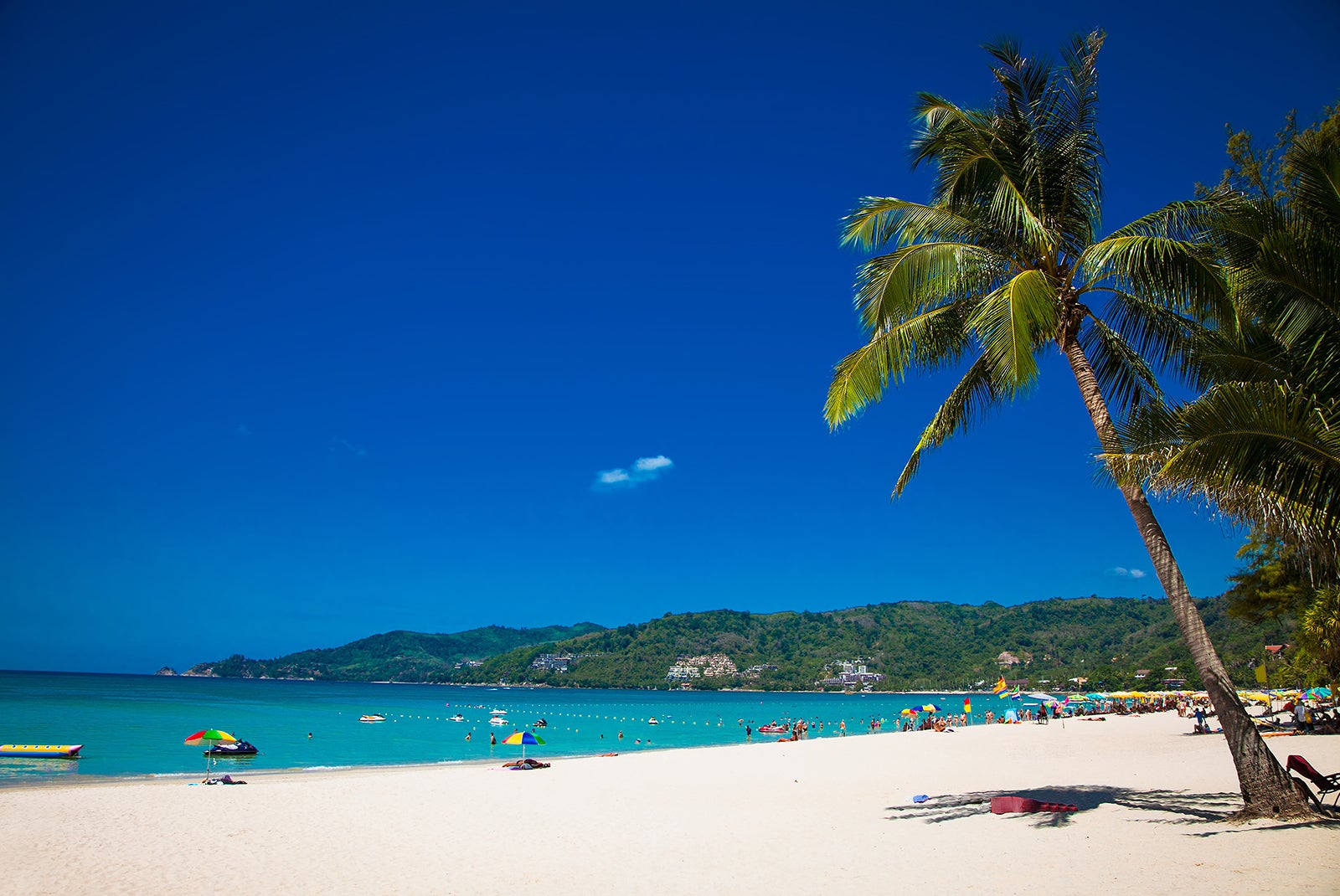 Patong Beach
How to decide...
This west-coast resort town is best known for just one street – Bangla Road – which is the densest concentration of bars and clubs anywhere in Phuket and is the island's primary nightlife destination. This is surrounded by a large number of hotels, ranging from budget guesthouses to small resorts. The picturesque coast road heading north towards Kamala takes advantage of the great sunset views by offering a more luxurious experience, but at the cost of being further from the party. There are also a number of excellent restaurants, countless shops, several cultural attractions and various activities to enjoy in the area.
Who's it for:
Budget-conscious vacationers
People who love to party
People who like a busy and lively beach
People who want to be centrally-located and want everything in one place
What's good:
Phuket's most exciting nightlife
Great shopping opportunities
Lots of interesting things to see and do
Massive choice of restaurants
Beautiful nearby beaches
What's not so good:
Always busy
Nightlife can be a little extreme and overwhelming
Not many traditional Thai touches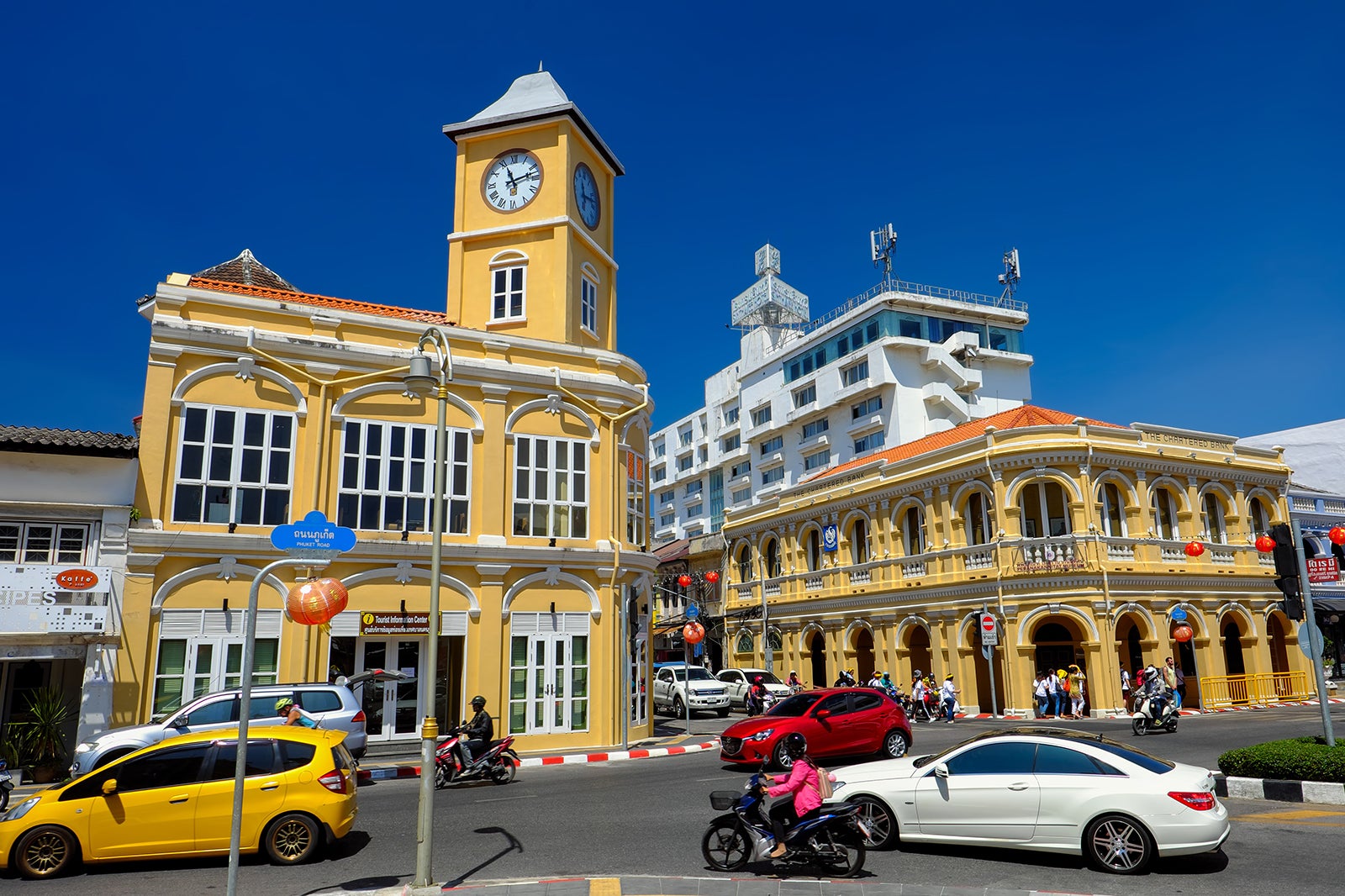 Phuket Town
How to decide...
The provincial capital and largest urban area of the island, Phuket Town's narrow streets are filled with great restaurants, boutique shops and unique attractions. This is the ideal location for people who want every day of their vacation to be different; filled with new discoveries and new experiences.
The town has absorbed many aspects of the varying cultures that have called it home over the centuries, making it also a place of beautiful historical designs and features. Being the hub of local life, Phuket Town is probably the best place to get the "real Thailand" experience on the island and there are regular local markets to explore.
Who's it for:
Backpackers
People interested in history and culture
Local food lovers
People who like market shopping
What's good:
Beautiful historical Old Town
Real local atmosphere
Great affordable dining
Several local markets, especially at the weekends
Charming affordable hotels
What's not so good:
A long way from Phuket's best beaches
Traffic is intense at rush hour
Quiet on weekday nights
Shoppers
History
Photo
Food
Budget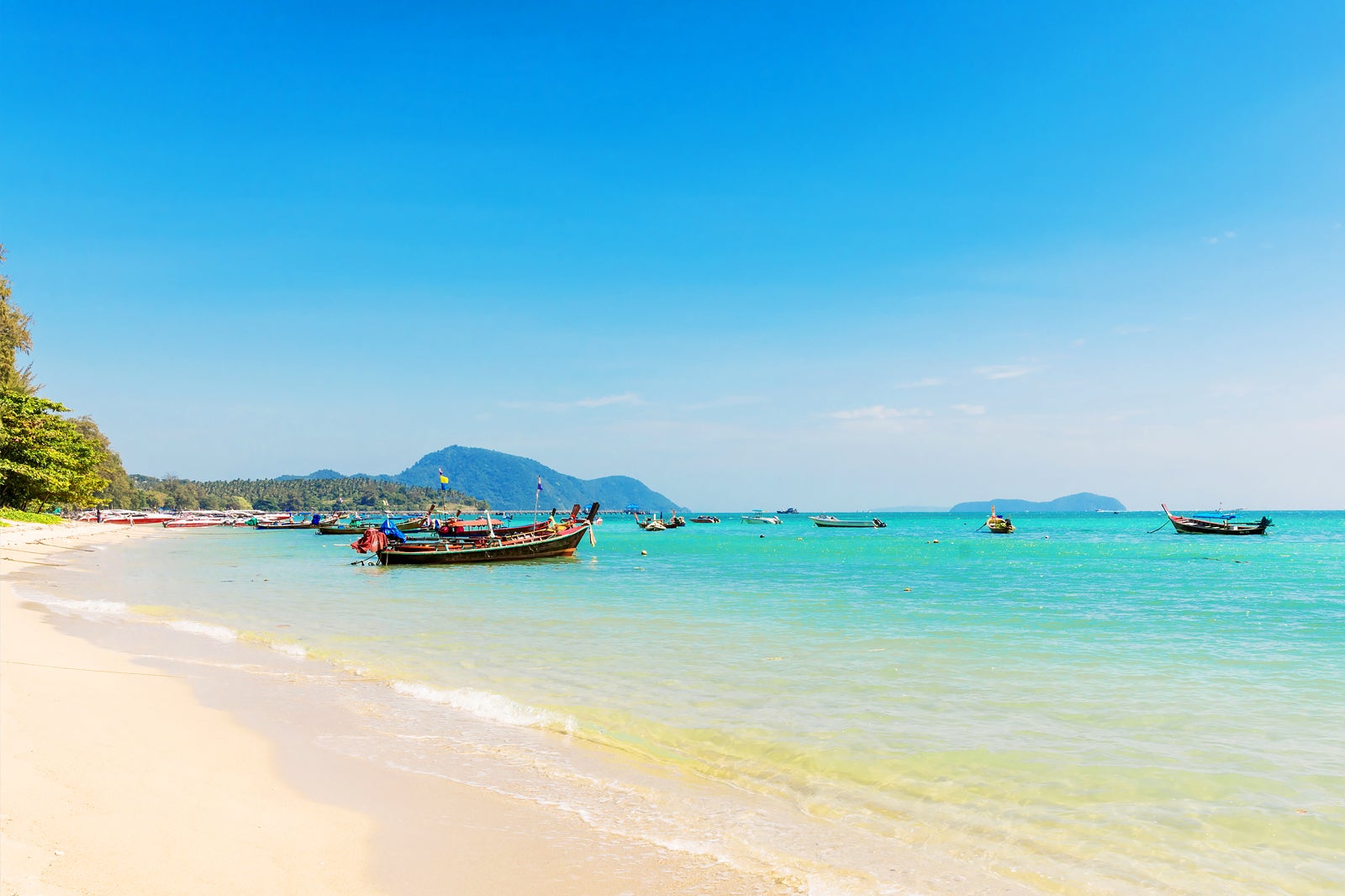 Rawai Beach
How to decide...
Rawai Beach is at the south-eastern tip of Phuket Island. Historically the very first tourist beach of Phuket, it somehow retained its local touch with the sea gypsy village and the many long-tail boats belonging to local fishermen anchored along its 2.5-km length. The departure port for island-hopping to Coral and Racha islands, the atmosphere of Rawai is really tranquil compared to that of Patong.
With only a few shops and nightlife options, the resort town nevertheless hosts a few great beachside restaurants. Its proximity with Nai Harn and Chalong also gives visitors good opportunities to discover some of Phuket's most notable attractions like Promthep Cape and Phuket Big Buddha. The accommodations scene of Rawai features a wide range of hotels and resorts from budget to 5-star.
Who's it for:
People looking for the 'local' experience
People who want to get away from overcrowded tourist areas
What's good:
Very popular Sea Gypsies Fish Market
Great local seaside restaurants
Laem Ka Beach and Promthep Cape are nearby
Easy island-hopping opportunities
What's not so good:
Very few shops
Very quiet at night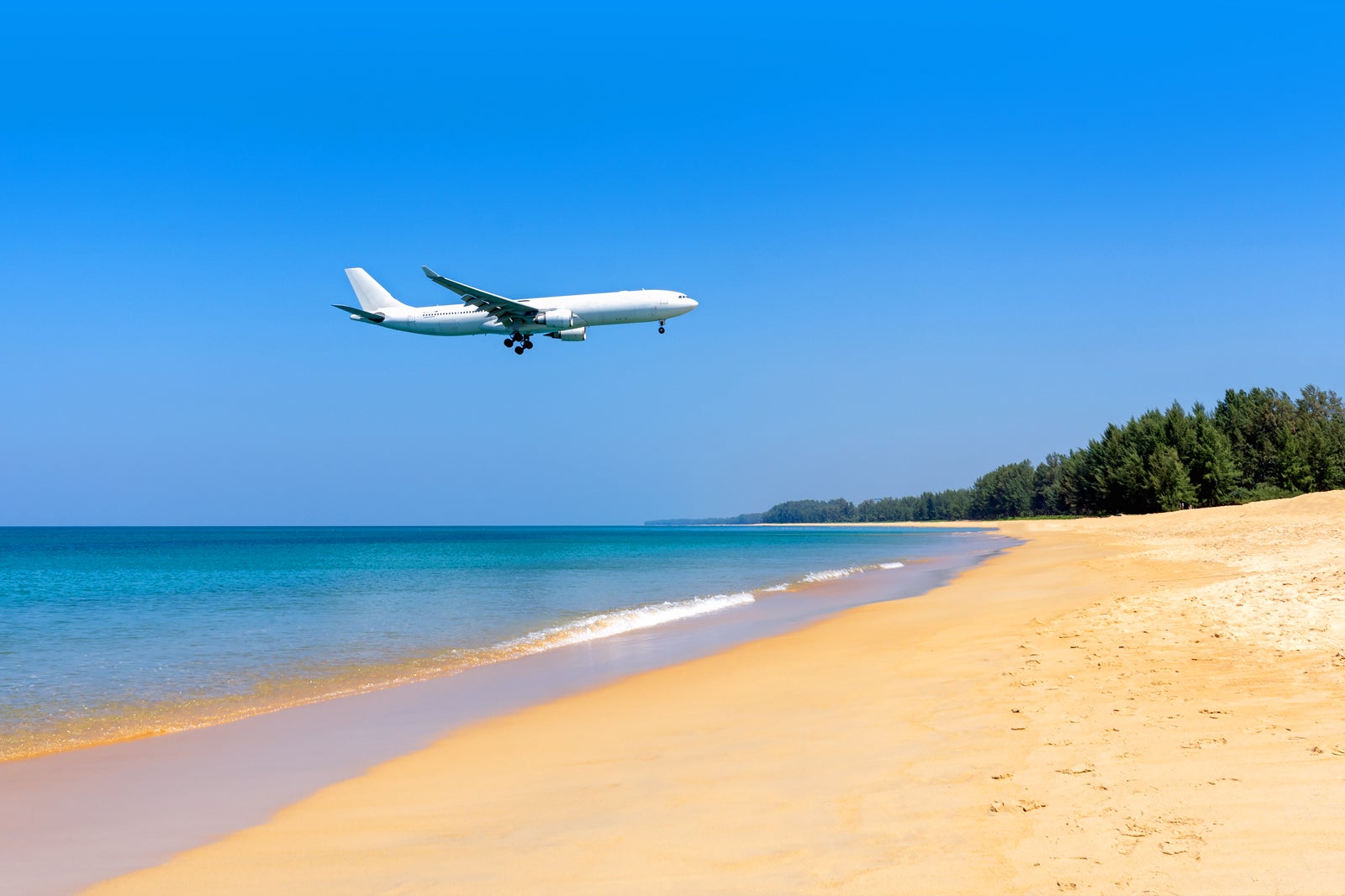 Mai Khao Beach
How to decide...
Mai Khao Beach, at 11 km, is the longest beach in Phuket. This long, deserted beach offers a panorama similar to that of the 350 km coastal area between Phuket Island and Ranong at the border with Myanmar: a long stretch of sand fringed with pine, tropical almonds, and palm trees as well as splendid tropical seaside plants.
Mai Khao seems far from everything and, apart from a few luxury resorts and the refreshing Splash Jungle Water Park, most of the beach belongs to Sirinath National Park as it's the only place in Phuket where the giant ridley sea turtles lay their eggs each year between November and February. If you're looking for a 'far-from-it-all' type of vacation, Mai Khao Beach is definitely the place you are looking for.
Who's it for:
Honeymooners
Luxury travelers
People who want to get away from it all
What's good:
Phuket's biggest beach
Beautiful areas of National Park
Convenient for the airport
Peaceful and quiet
Convenient for Phang Nga Bay
What's not so good:
Long distances between interesting bits
Very few shopping or nightlife options
Not many things to see and do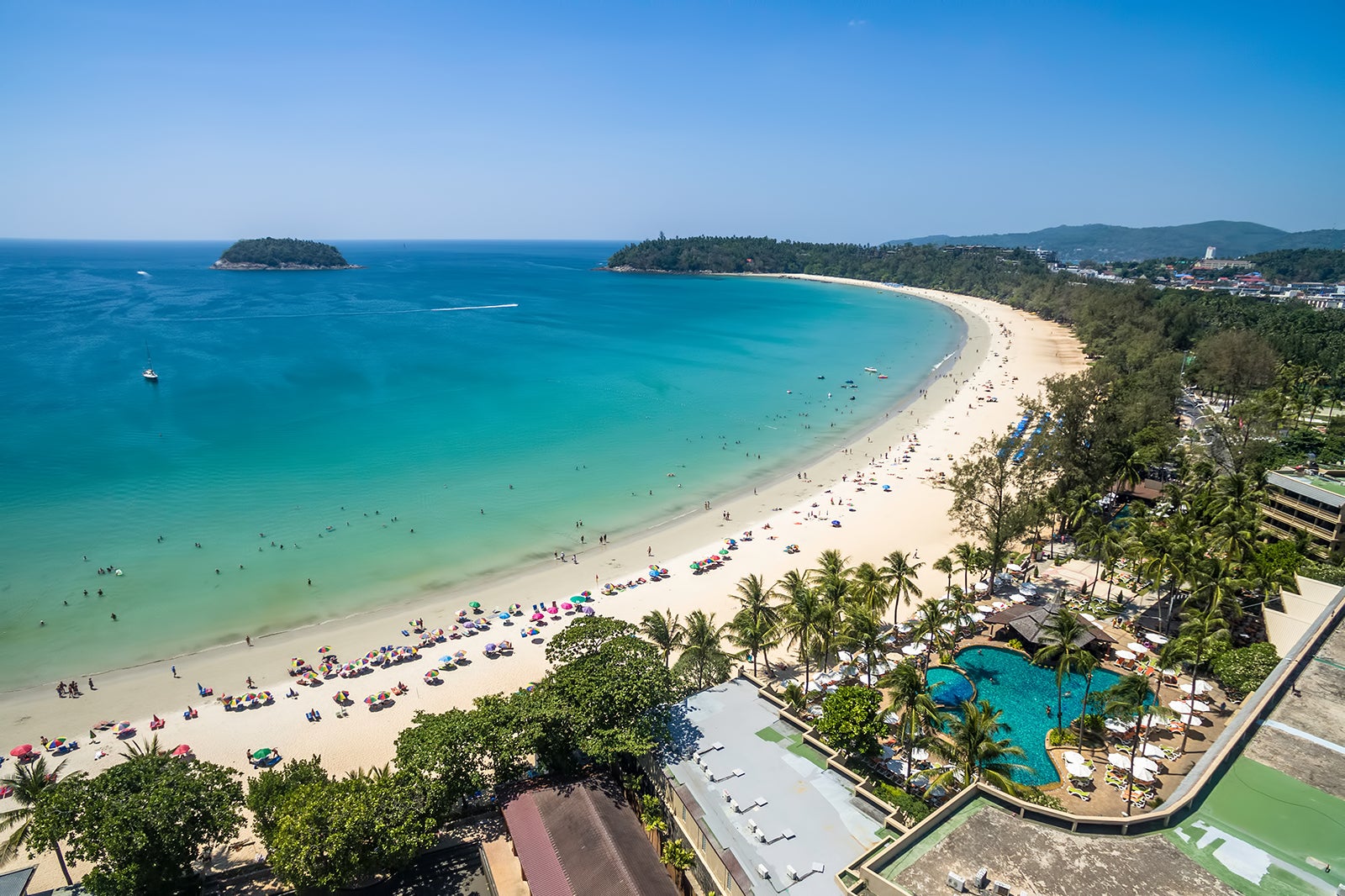 Kata Beach: How to decide...
How to decide...
The range of attractions around Kata Beach makes it a pretty good all-rounder as a vacation destination. Its beach is long and lively and is a particular favorite with surfers (from May to November) and student divers (there's a cool reef to explore between the beach and Pu Island).
The nightlife here is fun, but not too raucous. There are several great restaurants to choose from as well as shops, viewpoints and fun activities. It offers fun for all the family, making it a particularly popular destination for young couples traveling with children.
Who's it for:
Young travelers
Families
People who like a good but not hectic nightlife
Surfers and student divers
What's good:
Amazing viewpoints and beaches
Great selection of fine-dining and mid-range restaurants
Excellent shopping options
Lots of sports and activities available
One of Phuket's best surfing beaches (between May and November)
What's not so good:
Long distance from most hotels and restaurants to the beach
Few sight-seeing attractions
Families
Shoppers
Photo
Food
Nightlife
Adventure