Surin Beach in Phuket is an excellent spot for sunbathing on fine and white sand, with the Andaman Sea stretching out before you. Its calm and clear waters are excellent for snorkeling and kayaking, as well as boogie-boarding and surfing.
You can find the 1-km-long Surin Beach along Millionaire's Row on Phuket's west coast. It's surrounded by boutique shops, high-end resorts and residences. It's very popular year-round, though swimmers must take note of strong currents that often come during the low season.
Surin Beach in Phuket - one of the highlights of 9 Most Romantic Photo Spots in Phuket and 10 Best Beaches in Phuket (Read all about Phuket Province here)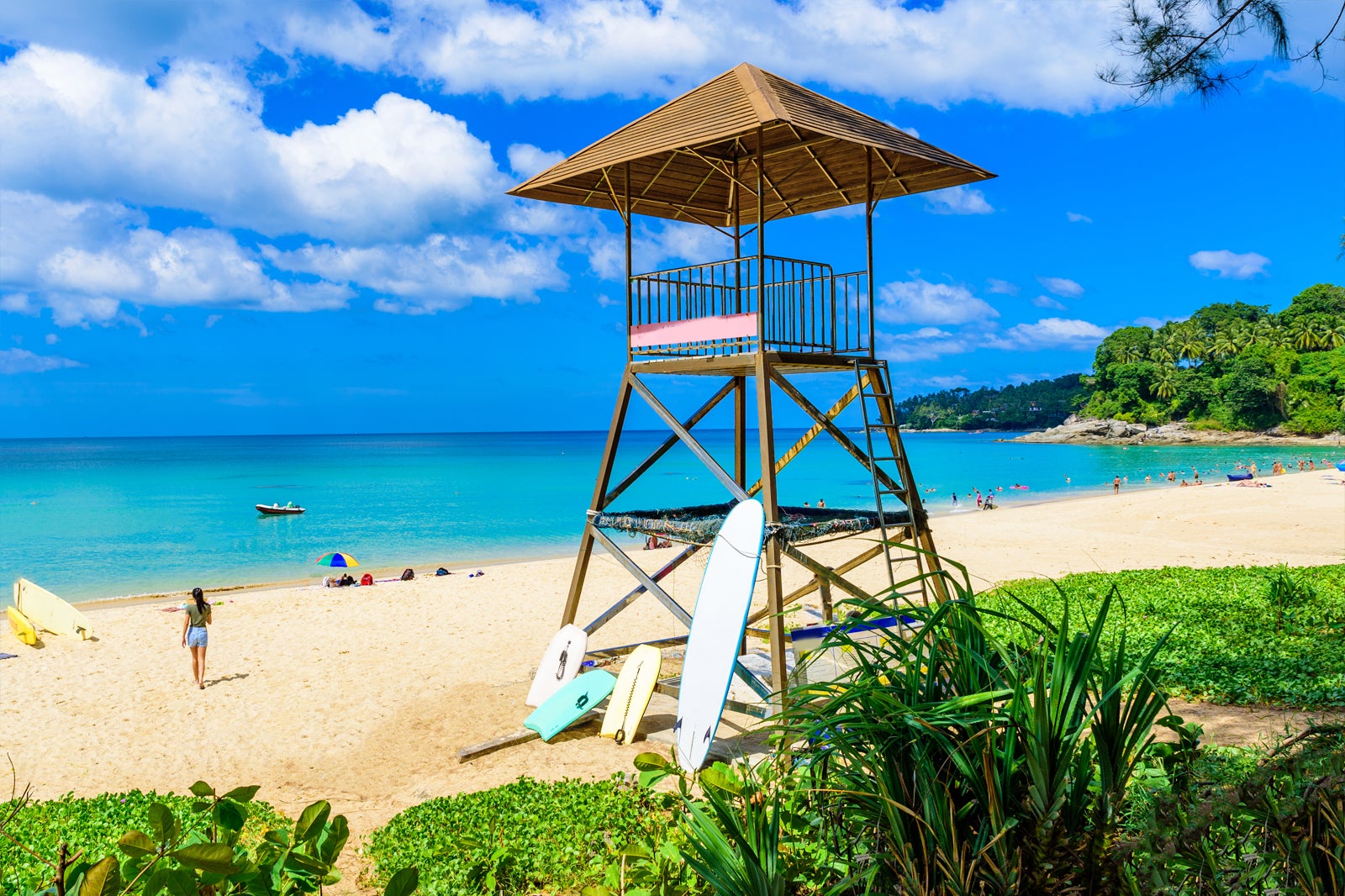 Facilities at Surin Beach
The access road that takes you from the main coast road to Surin Beach has several ATMs at the road end. Hawker stalls and wandering vendors sell fruit, snacks and drinks on the road running right alongside the sand. Most of them set up shop around the parking lot located at the beach end of the main access road. There are convenience stores and high-end restaurants in town, just a few minutes from the beach.
Snorkeling at Surin Beach
The waters of Surin Beach are exceptionally clear during Phuket's high season. There are several snorkeling sites by the rocks at the northern and southern ends of the beach. You can rent snorkel equipment from vendors on the beach for a few hundred baht. it's best to avoid snorkeling between November and March when the beach experiences strong waves and low visibility.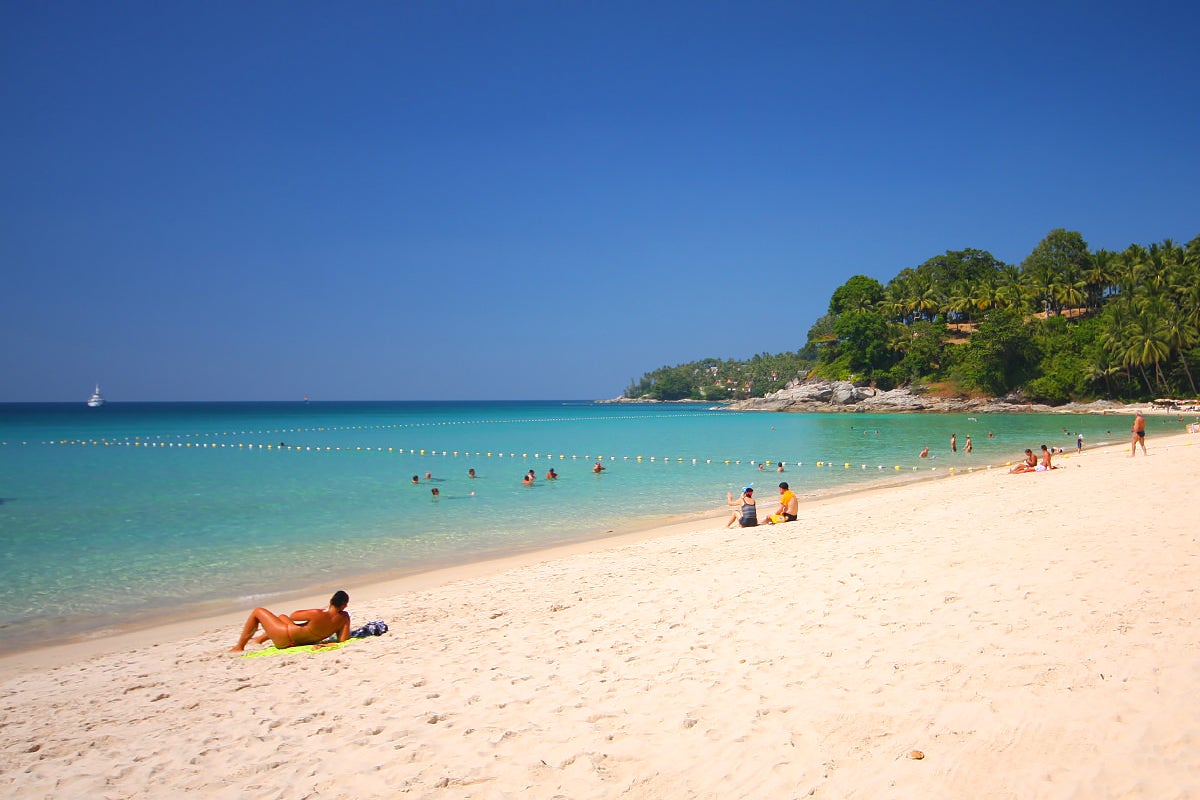 Water sports at Surin Beach
Speedboats are rare along Surin Beach due to the lack of a launch area. Even in high season, you won't find a lot of jet skis at this part of Phuket.
Kayaks are particularly popular on the exclusive Pansea Beach, which you can only access via the sea or through hotels in that area. Laem Singh Beach is a little further, but within reach by kayak.
Boogie-boarding and surfing are popular during the low season (May–October). There are some good surfing opportunities at both ends of Surin Beach. There are good waves on the high tide or the low-mid tide. Watch out for the group of large rocks in the middle of the beach. The last rock at the beach's northern end results in a sandbank with a fast left-hander. The conditions here are better suited to advanced surfers, so beginners should check out the northern end of Kamala Beach for safer conditions.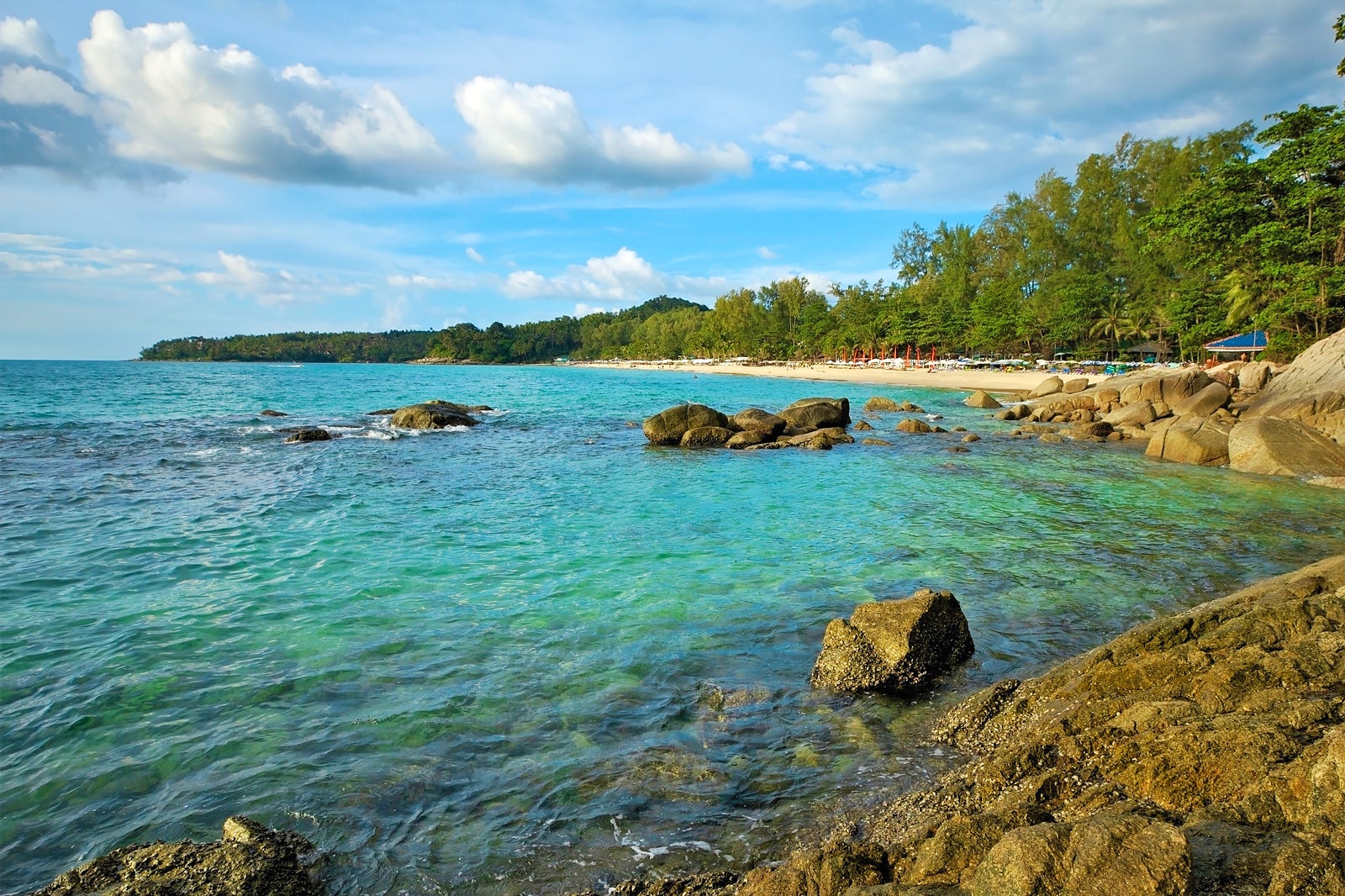 Surin Beach in Phuket
Location: Cherngtalay, Thalang, Phuket 83110, Thailand
Back to top