Bangtao Beach spans 6 km in length, making it one of Phuket's longest beaches. For the most part, it's pretty deserted – hotels mostly occupy its southern end, while the northern end is generally very quiet and peaceful. Only a few small beach bars are dotted along its length.
The sea is flat, calm and clear from November to April. The waves can get a little rough between May and October, so take note of red flags on the coastline. Bangtao Beach attracts those looking to leave everything behind and do nothing more taxing than reading a book.
The exception to this rule is if you're at the southern end of the beach. There are several beachfront hotels and beach clubs, resulting in a very lively atmosphere in the evening. However, Bangtao remains one of the most family-friendly beaches in Phuket.
Bangtao Beach in Phuket - one of the highlights of 10 Best Beaches in Phuket and 1st Time in Phuket: Where Should I Stay? (Read all about Phuket Province here)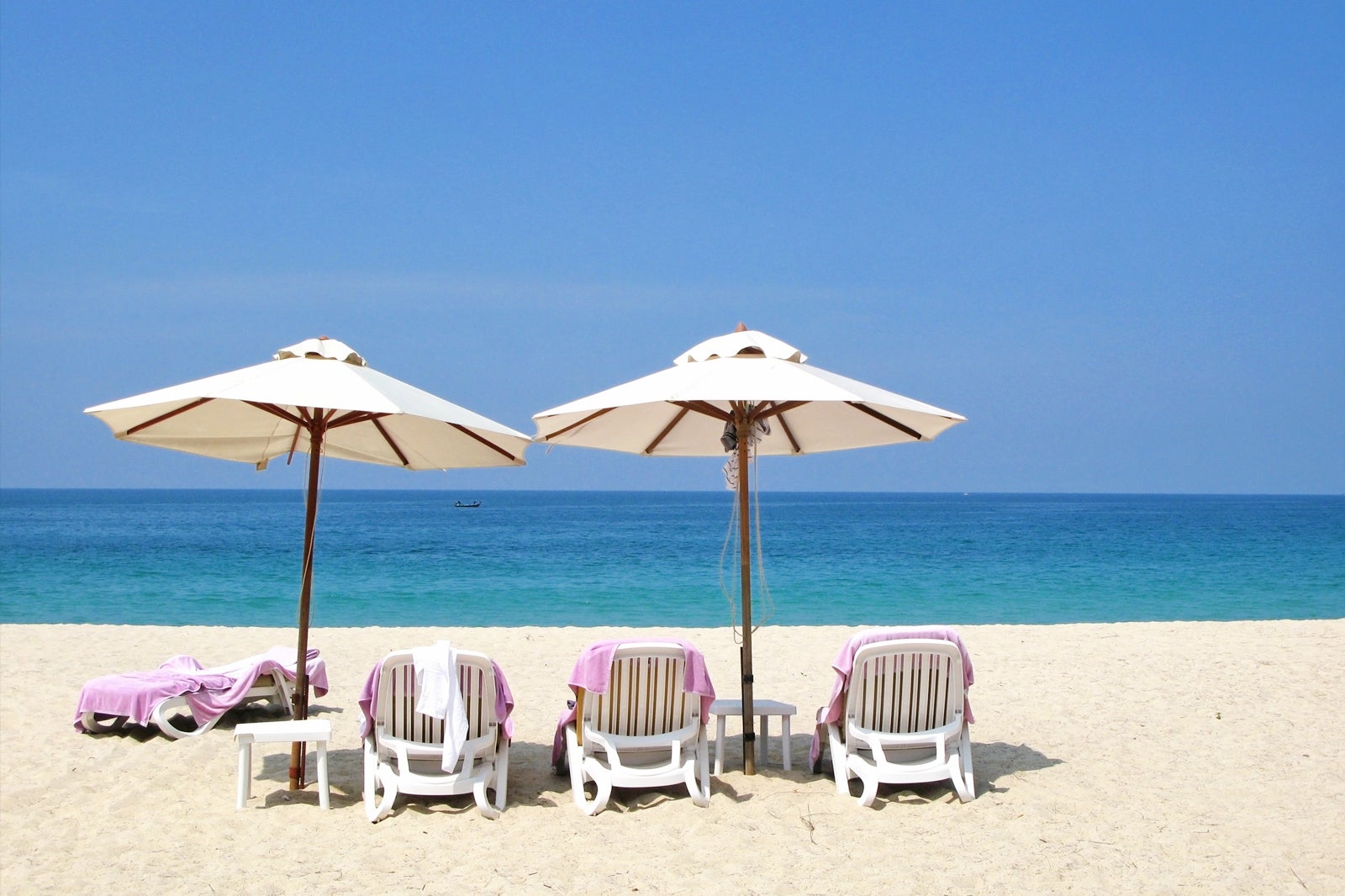 Facilities at Bangtao Beach
Most of the sun loungers on Bangtao Beach are provided by hotels, so they're exclusively for their guests. There are small areas where you can rent a beach chair, but you'll also find plenty of space to lay down your towel or mat for free.
In front of the Laguna hotels, local beach shacks sell everything from snacks and drinks to beachwear and tours. Note that Bangtao Beach doesn't have public toilets.
Dining at Bang Tao Beach
As with most things on Bangtao Beach, hotels provide most of the beach's dining options, though you can find several beachfront alternatives as well. Several local restaurants can be found to the north of the Angsana Laguna Resort and to the south of Outrigger Laguna Phuket. On the southern end of Bangtao Beach, there are a few small beach restaurants and beach clubs. There's also a standalone restaurant to the north that's open during the day.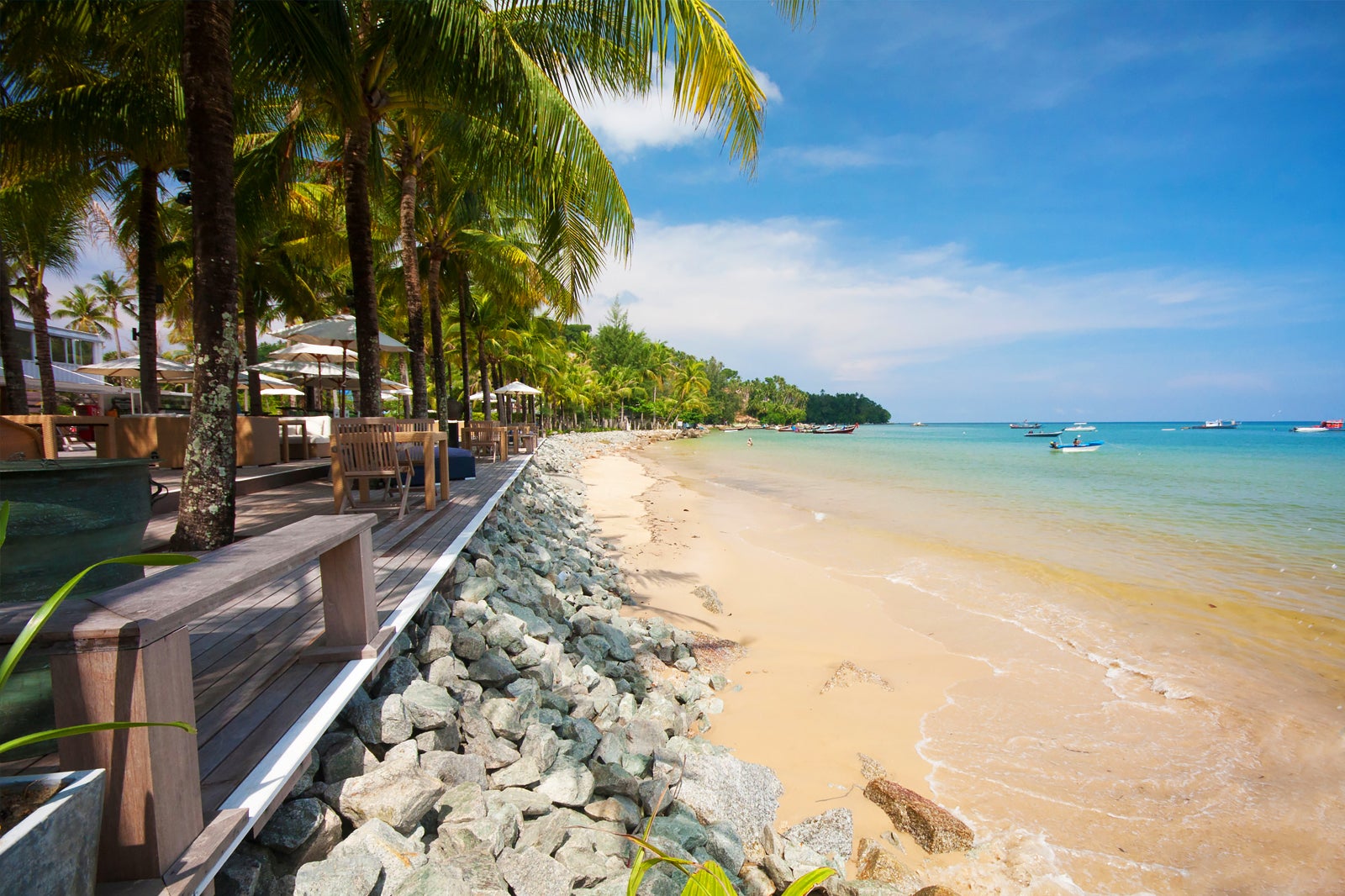 Highlights of Bangtao Beach in Phuket
Paragliding, waterskiing, jet skiing, and banana boat rides are available in Bangtao during the high season (November to April). During the day, vendors often walk along the beach, looking for customers. Some of the hotels have windsurfers and Hobie cats, but they're usually reserved for their guests.
If you're into surfing, the middle section of the beach is protected from the swells. There are usually some smaller waves that are eminently rideable for beginners. Further north along the beach, the waves get bigger as it is exposed to the wind.
Shifting sandbanks can result in unpredictable conditions. Sometimes you can enjoy near-perfect surfing in Bangtao, with southerly winds and soaring waves up to 3 meters.
Bangtao Beach in Phuket
Location: Bangtao Beach, Phuket 83110, Thailand
Back to top