Rawai Beach lies at the southernmost tip of Phuket. This west-facing beach is very pleasant, with plenty of trees providing shade. Just west of Rawai is Promthep Cape (Laem Promthep) a small peninsula that provides an excellent viewpoint over the Andaman Sea.
As Rawai is rather close to Phuket Town, it's often the beach of choice for family outings. You'll see many locals enjoying picnics, usually on Sundays.
It's not a good idea to swim at Rawai because of the many boats moored there. The sea is quite shallow and when the tide goes out at Rawai Beach, mudflats and rocks are exposed.
Rawai Beach in Phuket - one of the highlights of 1st Time in Phuket: Where Should I Stay? (Read all about Phuket Province here)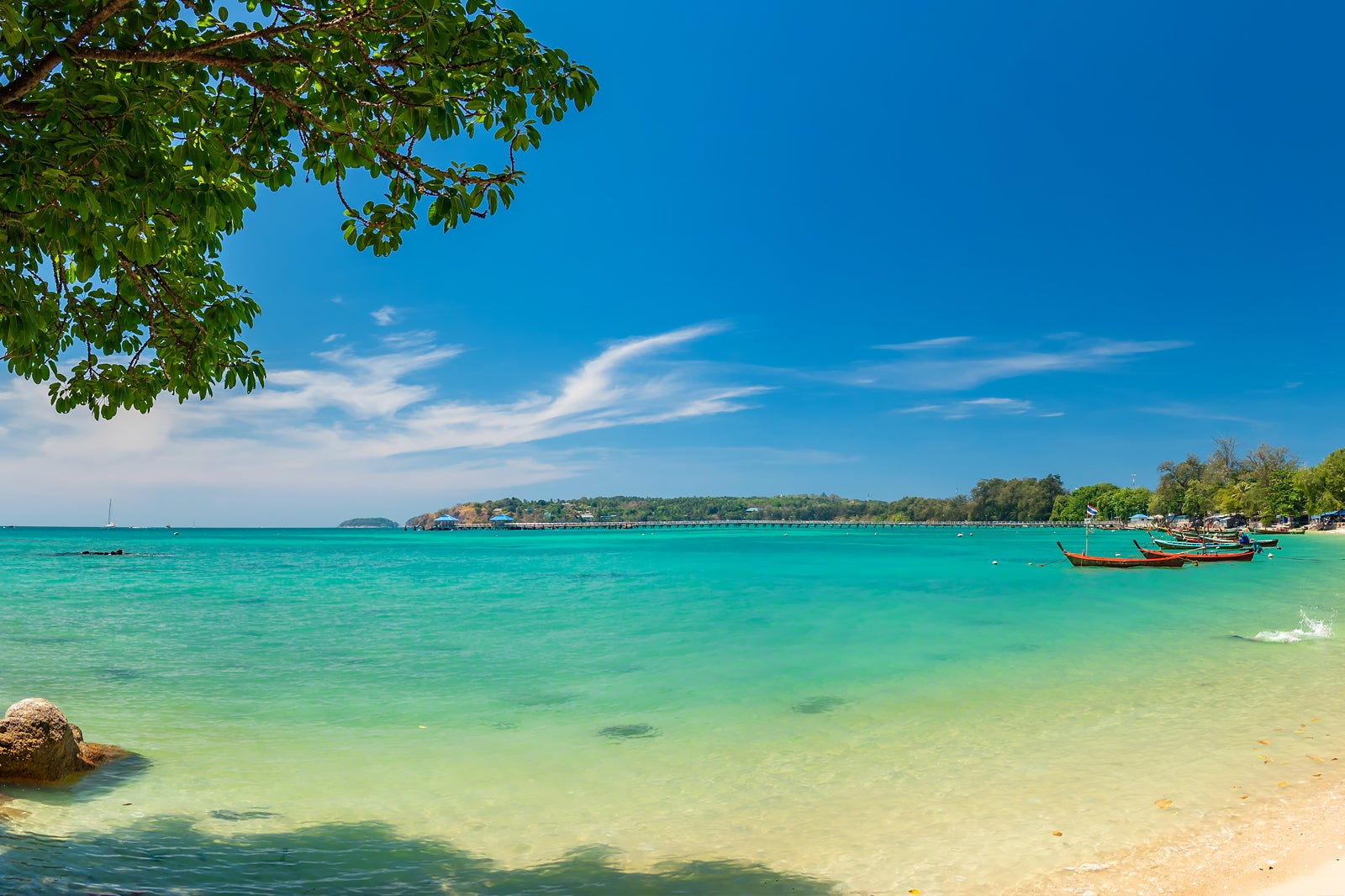 What to do on Rawai Beach
Rawai Beach offers a glimpse into the day-to-day life of a local in Phuket. The beach's atmosphere is decidedly nautical. Fishermen caulk their longtail boats and mend their nets, while others work on a new boat.
All you have to do on the beach is sit back and enjoy the view. There are no jet skis, banana boats, ambulant beach vendors, or any of the trappings of a west coast beach.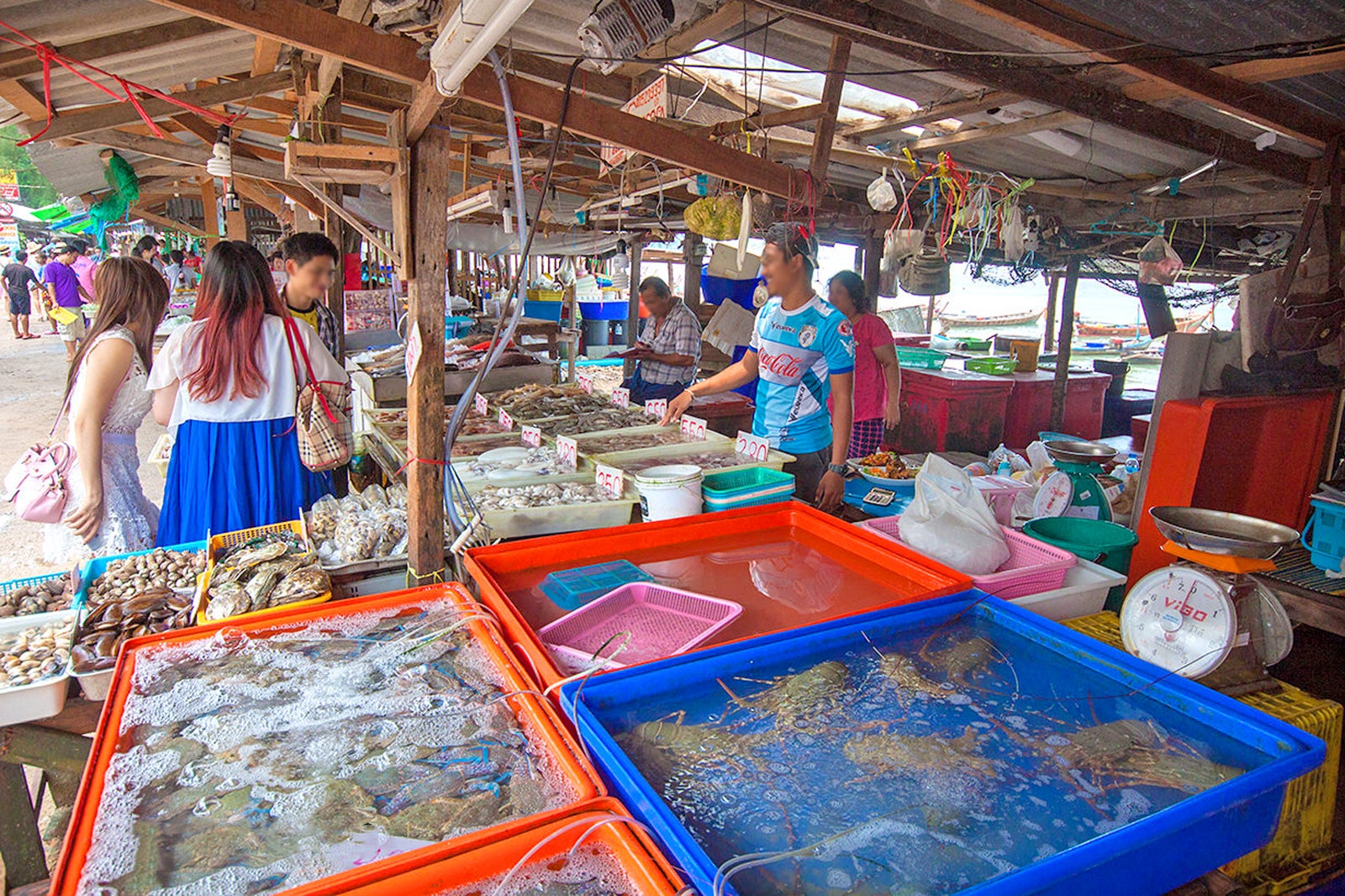 Facilities on Rawai Beach
Rawai Beach is not a sunbathing or swimming beach in Phuket. It's a major point of departure for boats heading out to the surrounding islands. There are signs up along the beach road, quoting prices for longtail boats for rental.
There is a regular seafood market in the Sea Gypsy Village, at the eastern end of the beach. If you're driving, it's best to park on the side of the road. Make sure your car is in the direction you're heading, or you"ll risk getting fined.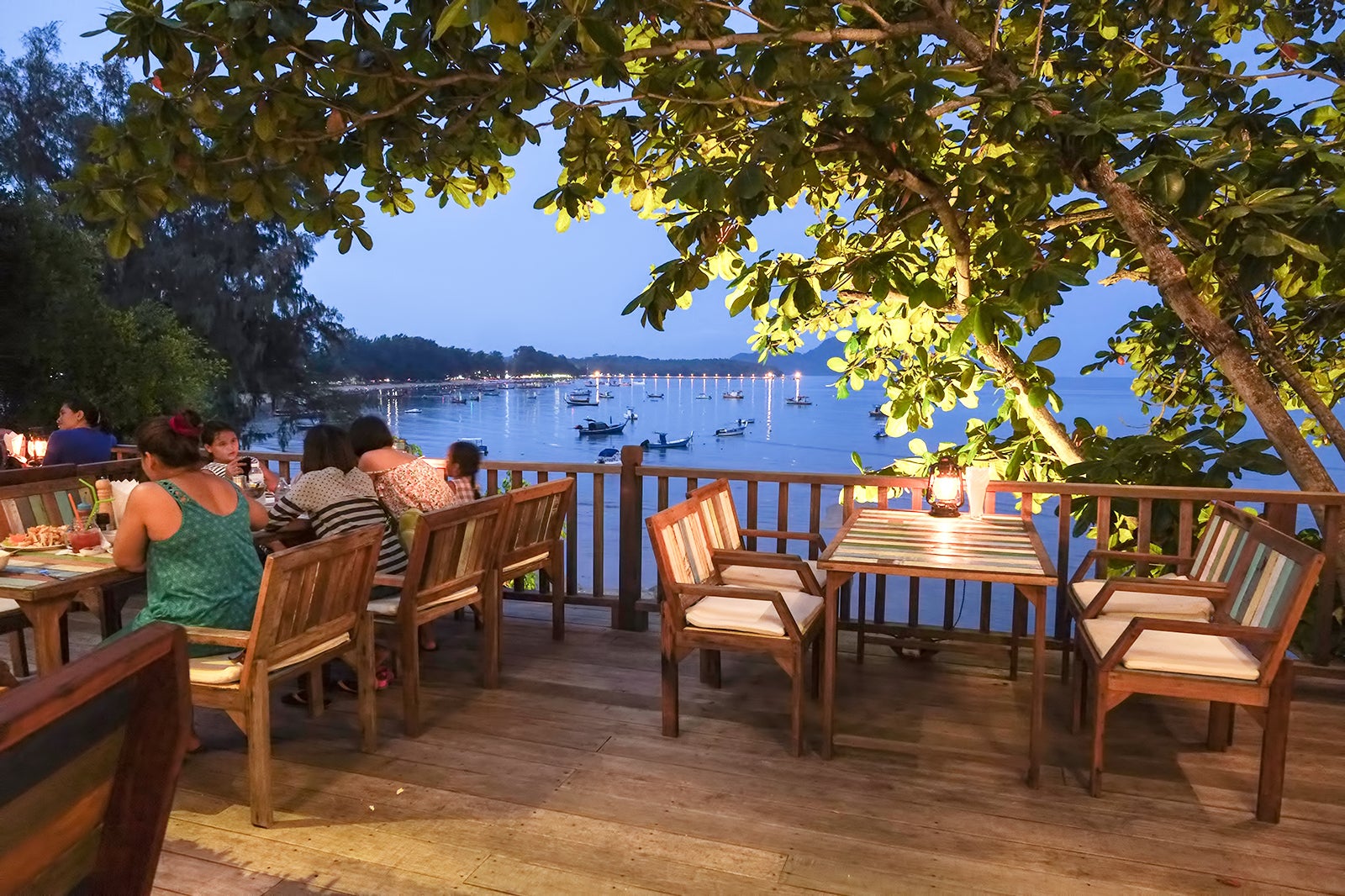 Dining on Rawai Beach
Rawai Beach has plenty of hotel-owned restaurants, standalone eateries, and food stalls. Must-tries include sticky rice, barbecued chicken and fish, and grilled crab. You can also drink at the many bars lining the beachfront while appreciating the great southern views of Koh Bon and distant Koh Racha.
Head toward Chalong to find the Evason Phuket Resort, a luxurious spot with several fine-dining options. Further along is the popular Friendship Beach, a nice resort to while away your afternoon with a snack and a swim in the onsite pool.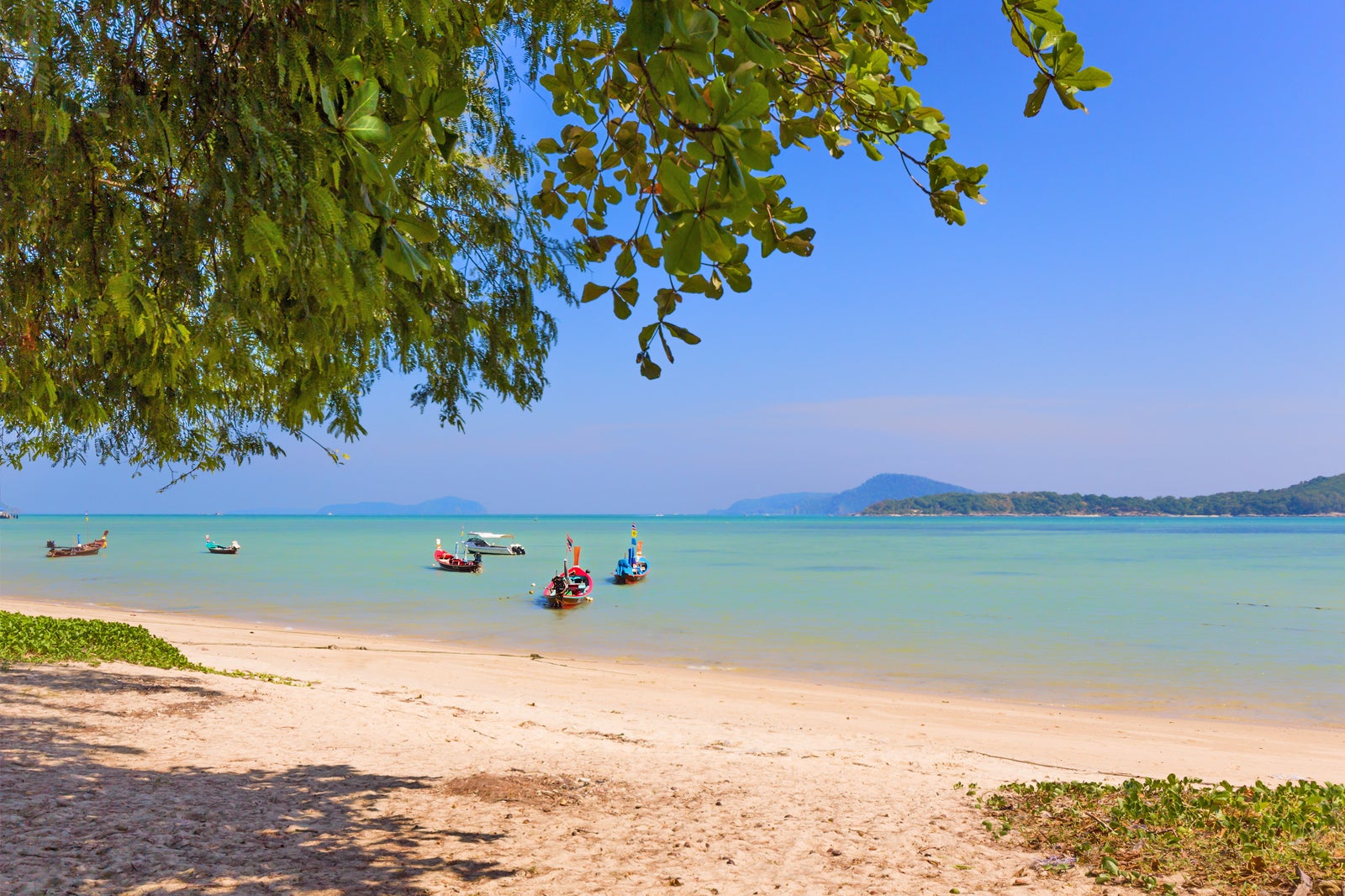 How to get to Rawai Beach in Phuket
Rawai Beach is about 15.3 km south of Phuket Town. You can get there by car – take the main central road (402), which runs through the center of the island. Go as far south as you can without actually driving into the sea.
Rawai Beach in Phuket
Location: Rawai Beach, Phuket, Thailand
Back to top