Mosquito Island ('Koh Yung' in Thai) is the northeasternmost island in the Phi Phi archipelago. Lying some 2.5 km off Koh Phi Phi Don's northern tip, its shape resembles a bent nail when viewed from above. The island spans around 1 km in length and just 150 meters in width.
As with 5 of the 6 islands that form the Phi Phi archipelago, Mosquito Island is uninhabited. The eastern side has 2 beaches that rarely see visitors. The island owes its name to the mosquitos that usually show up at dusk, making it rather uncomfortable for those looking to enjoy a romantic and candle-lit dinner on the beach.
Mosquito Island in Phi Phi - one of the highlights of 10 Best Snorkeling Spots in Phi Phi and 5 Best Islands Around Phi Phi (Read all about Ko Phi Phi here)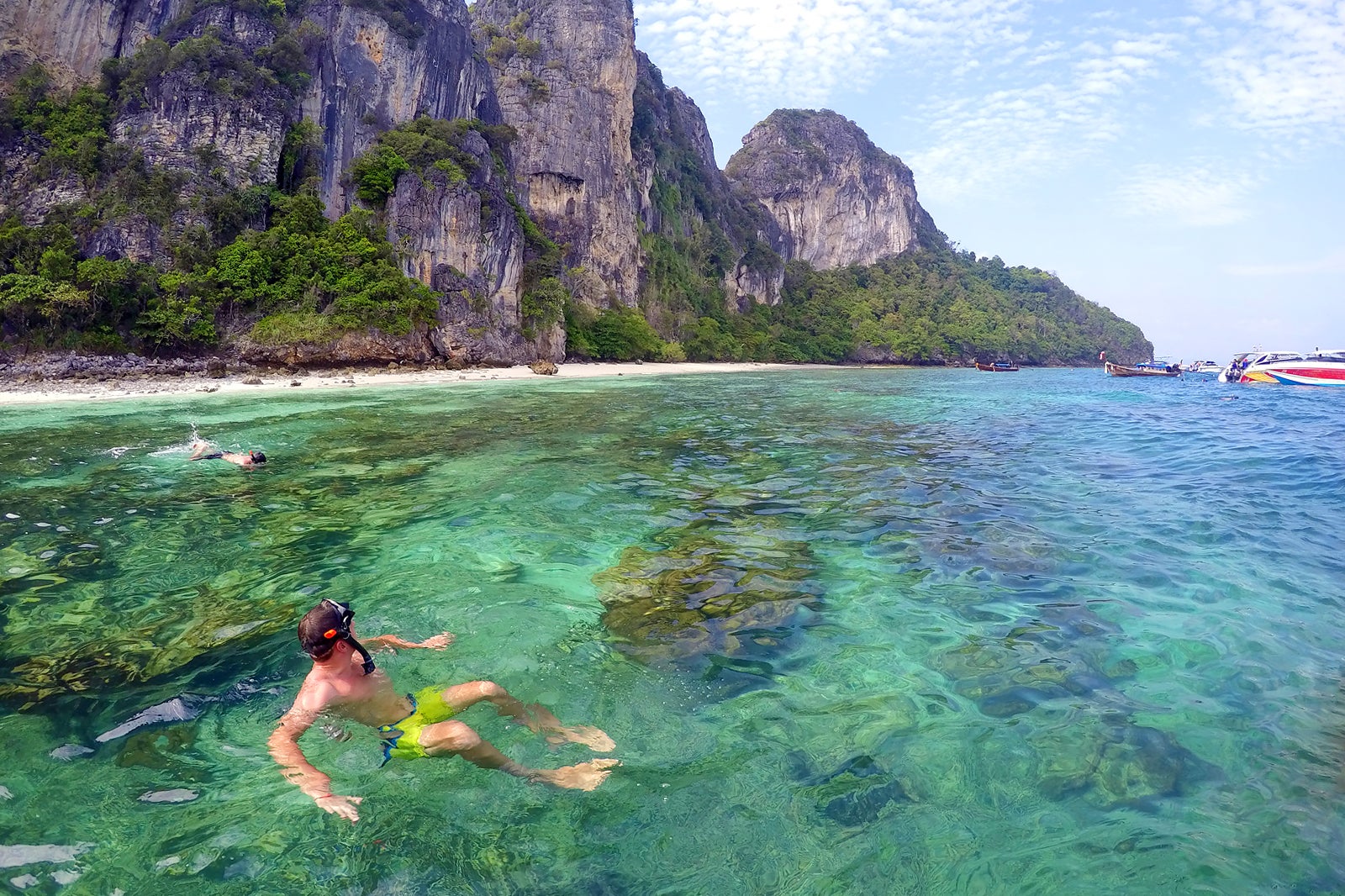 Highlights of Mosquito Island in Phi Phi
The immediate surroundings of Mosquito Island are famous among the underwater sports community. The waters near the southeastern tip of the island are excellent for snorkeling, as you can find splendid soft coral reefs and exotic marine life. Several mooring buoys are installed to allow long-tail boats to stop here without damaging the reefs.
A 3-headed pinnacle lies close to the northeastern tip of Mosquito Island. It offers a superb diving spot in relatively shallow waters (15 meters in depth). Schools of fish and blacktip reef sharks are often seen around this pinnacle.
Mosquito Island in Phi Phi
Back to top