Tonsai East is a laidback beach area past Chukit Resort, leading to Long Beach on Phi Phi Island. Although it's not as busy as Tonsai Village, you can still find a fair selection of budget and mid-range bungalow resorts, as well as some shopping opportunities – though they are scarcer and scarcer as you get closer to Long Beach.
Tonsai East in Phi Phi - one of the highlights of Tonsai Bay (Read all about Ko Phi Phi here)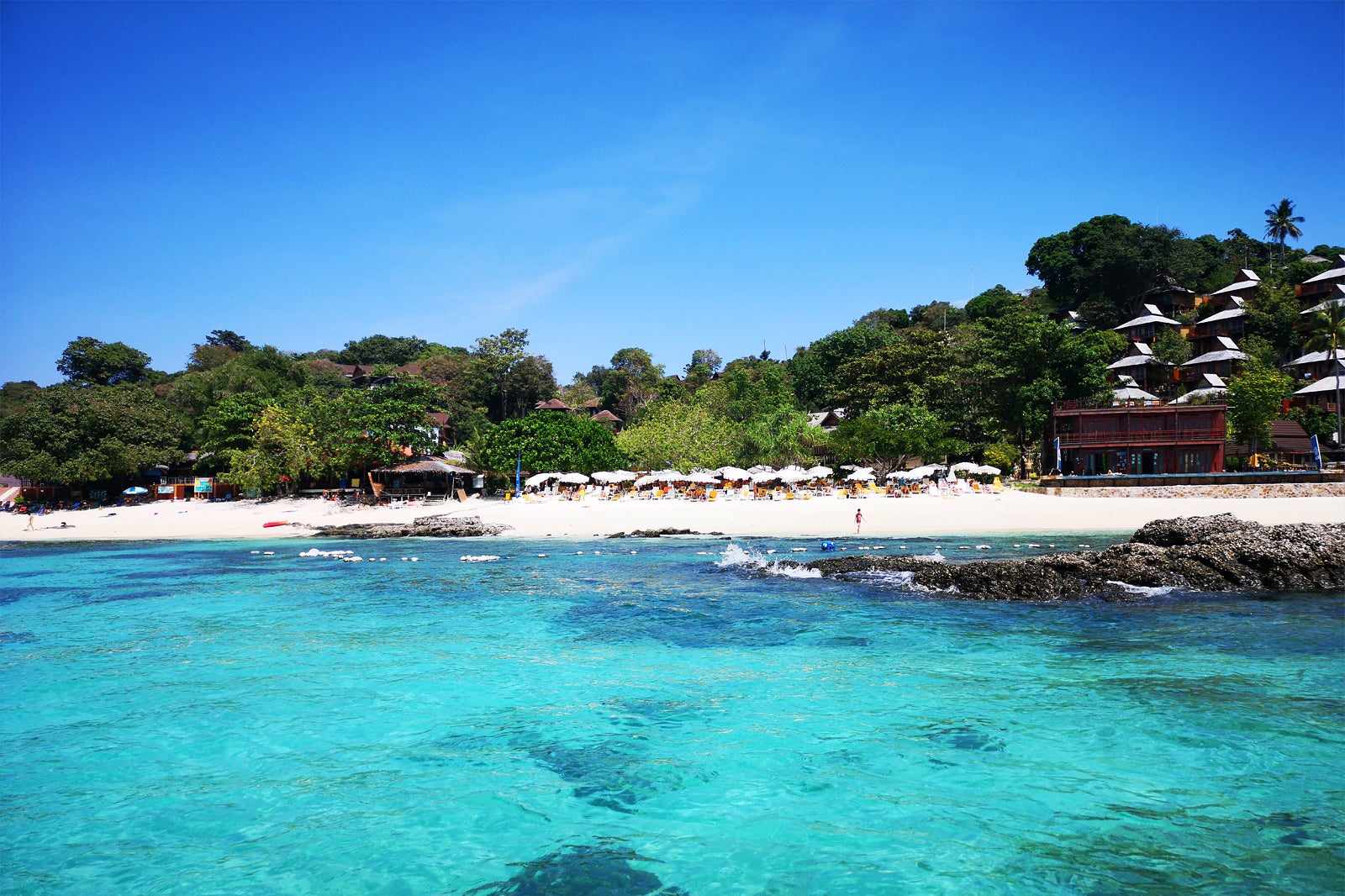 Highlights of Tonsai East in Phi Phi
Tonsai East is famous for large restaurants and bars that offer live entertainment in the late evenings. Venues like Carpe Diem and Hippies Bar are long-established places to dine and party at night.
Tonsai East has a 500-metre-long beach with a convenient walkway running parallel to the white sands. Enjoy wonderful views out over Tonsai Bay and Koh Phi Phi Leh in the distance. If you don't feel up to the 15-minute walk into Tonsai Village, you can catch a water taxi cab to the pier. There's also a path that leads to Phi Phi Viewpoint and Loh Dalum at the foot of a hill, which separates Tonsai Village from Tonsai East.
Tonsai East in Phi Phi
Location: Long Beach, Phi Phi Island, Ao Nang, Krabi 81210, Thailand
Back to top