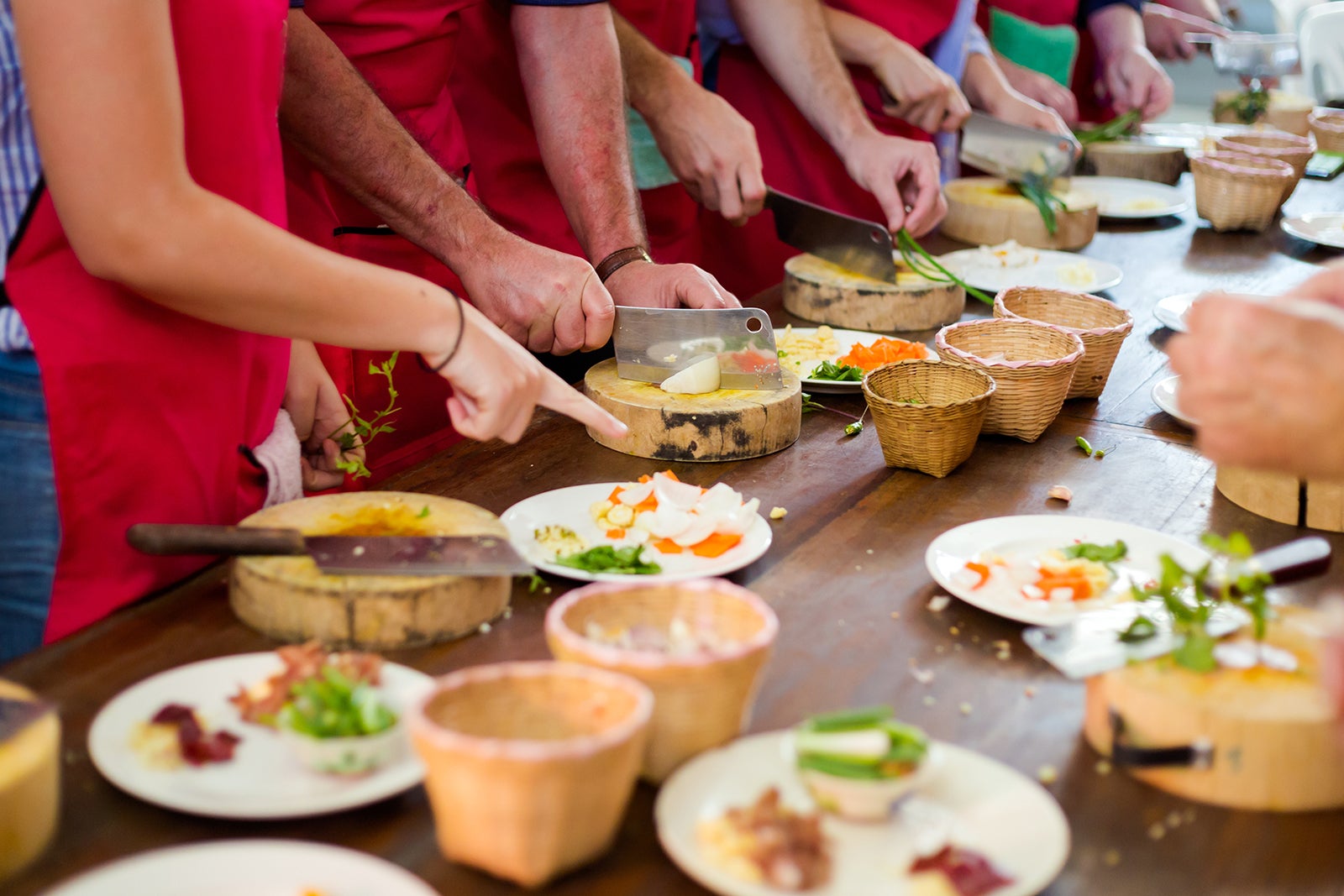 Thai cooking classes in Koh Samui are a great way to go if you want to impress people back home by bringing them something special from your Samui trip. Sure, you might want a fantastic tan or cheap T-shirts and the usual knickknacks, but how about Thai culinary skills?
It's really worth checking out the many well-priced cooking classes on Samui. You'll be happy to learn that Thai cooking is not only fun but that Thai food is also easy to prepare and takes very little time to execute. Let us guide you on how you can learn Thai cuisine at Koh Samui cooking schools, below.
Thai Cooking Classes in Koh Samui - one of the highlights of 7 Things To Do in Koh Samui When It Rains and 21 Best Things to Do in Koh Samui (Read all about Koh Samui here)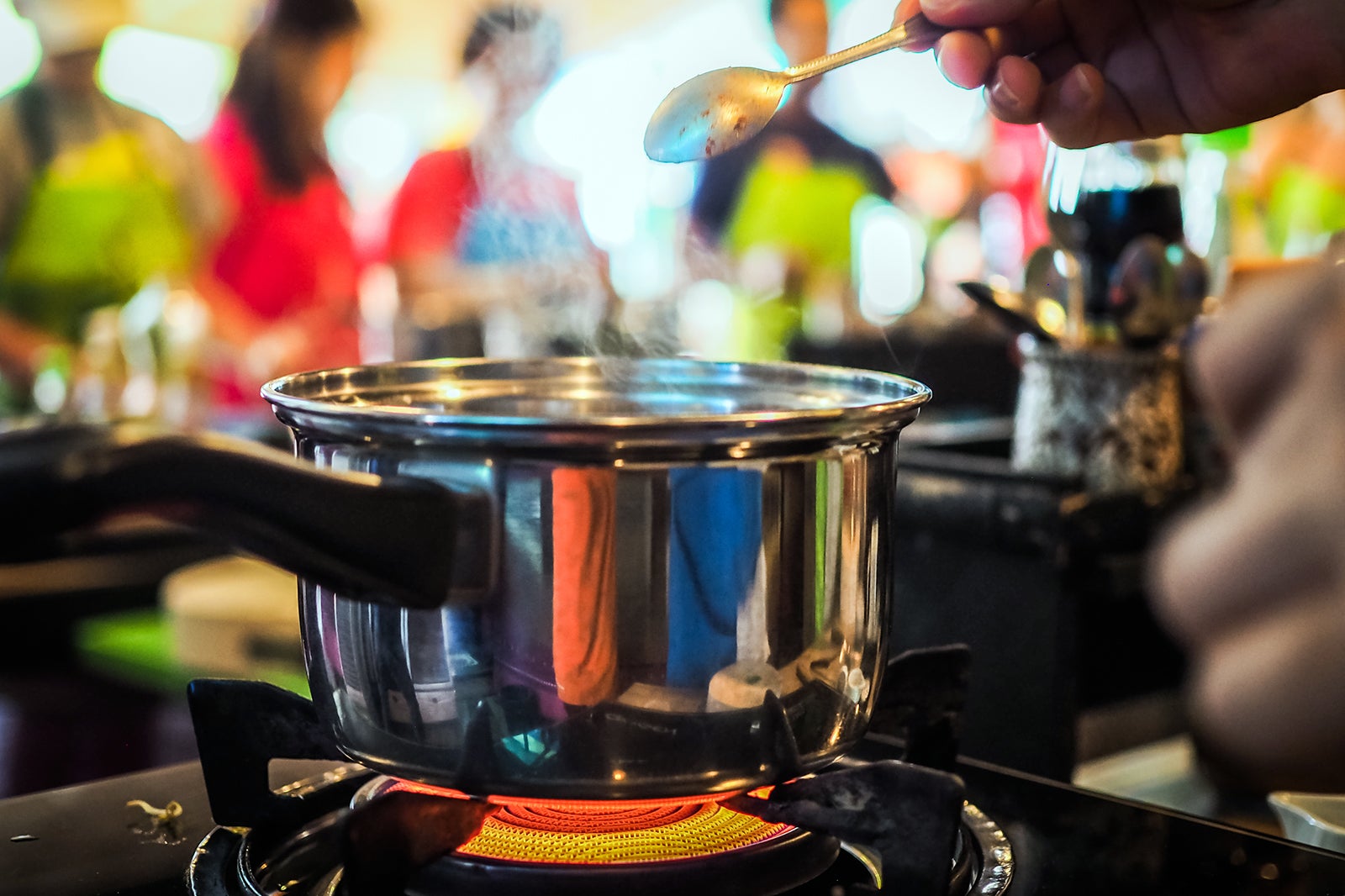 Why take Thai cookery lessons in Samui?
Now that you have learnt to enjoy Thai cuisine, why not try to make it yourself? The list of dishes can include tom yam, som tam (green papaya salad), pad Thai, clear soup, stir-fries, curries, spring rolls, coconut-based dishes and spicy salads.
Many schools have a regular program that runs on a daily basis. Class times last from approximately 90 minutes up to 3 hours. They're open for everyone, regardless of your cooking experience and background. Most venues can arrange intensive cooking classes that last several days or even a week. It's a perfect choice for those who have a real passion for Thai cooking.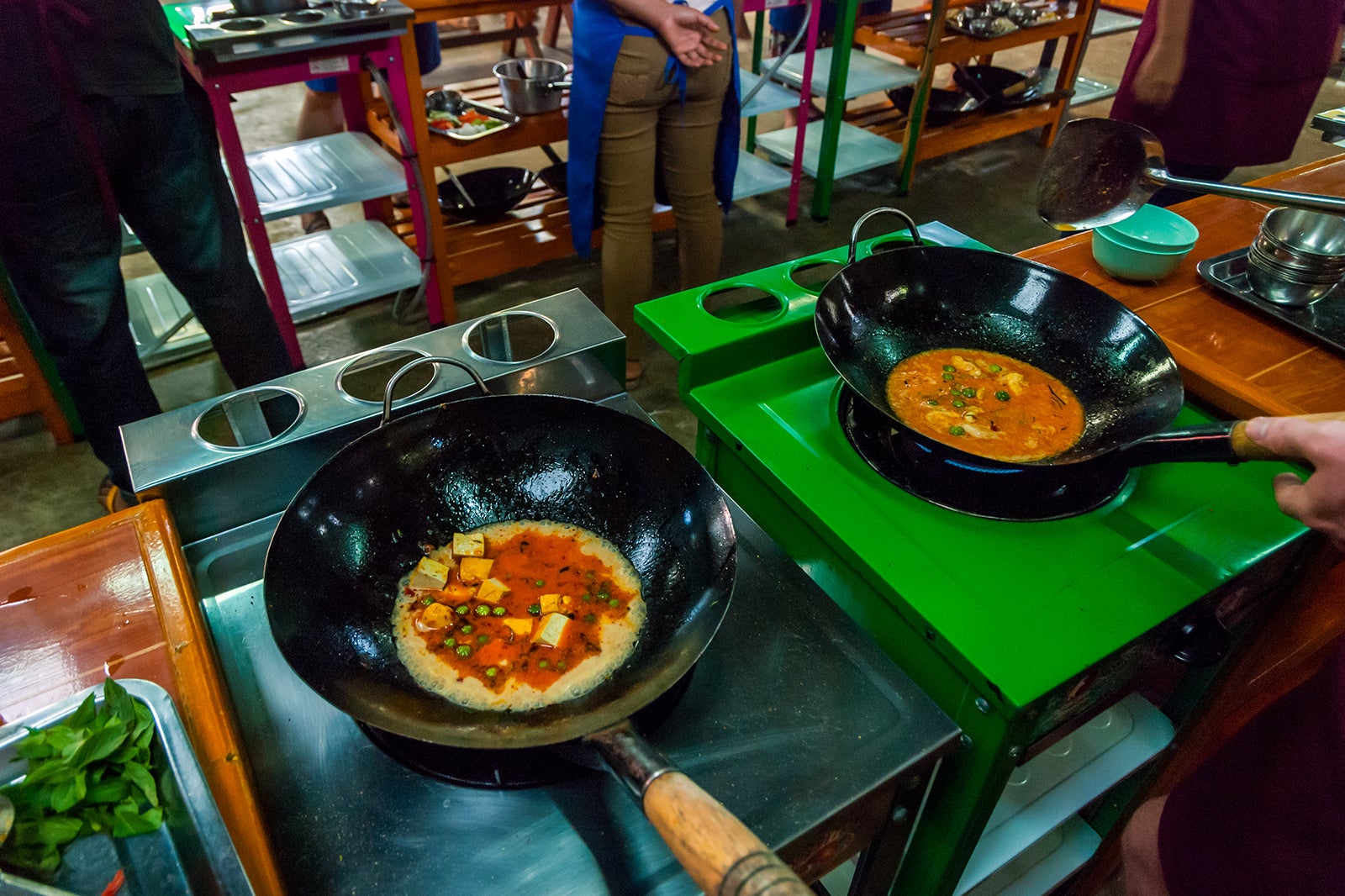 What to expect from a Samui cooking session?
The experienced instructors, many of whom have been professional chefs for years, speak good English and know how to make students relaxed and at their ease. Additionally, classes usually happen in modern, air-conditioned facilities.
In most classes, students will get the chance to visit a local market together with the chef. They also get to buy fresh ingredients including spices and herbs and also learn about their nutritional benefits and more.
For many students, it's their first time using exotic kitchen utensils such as a wok and a mortar. These tools are important for making stir-fried dishes and preparing red/green curry pastes respectively.
Once the classes end, you'll get to sit down and exchange knowledge with the chef and classmates while enjoying your own cooking. Some schools even allow you to invite friends or family members to sample the end result.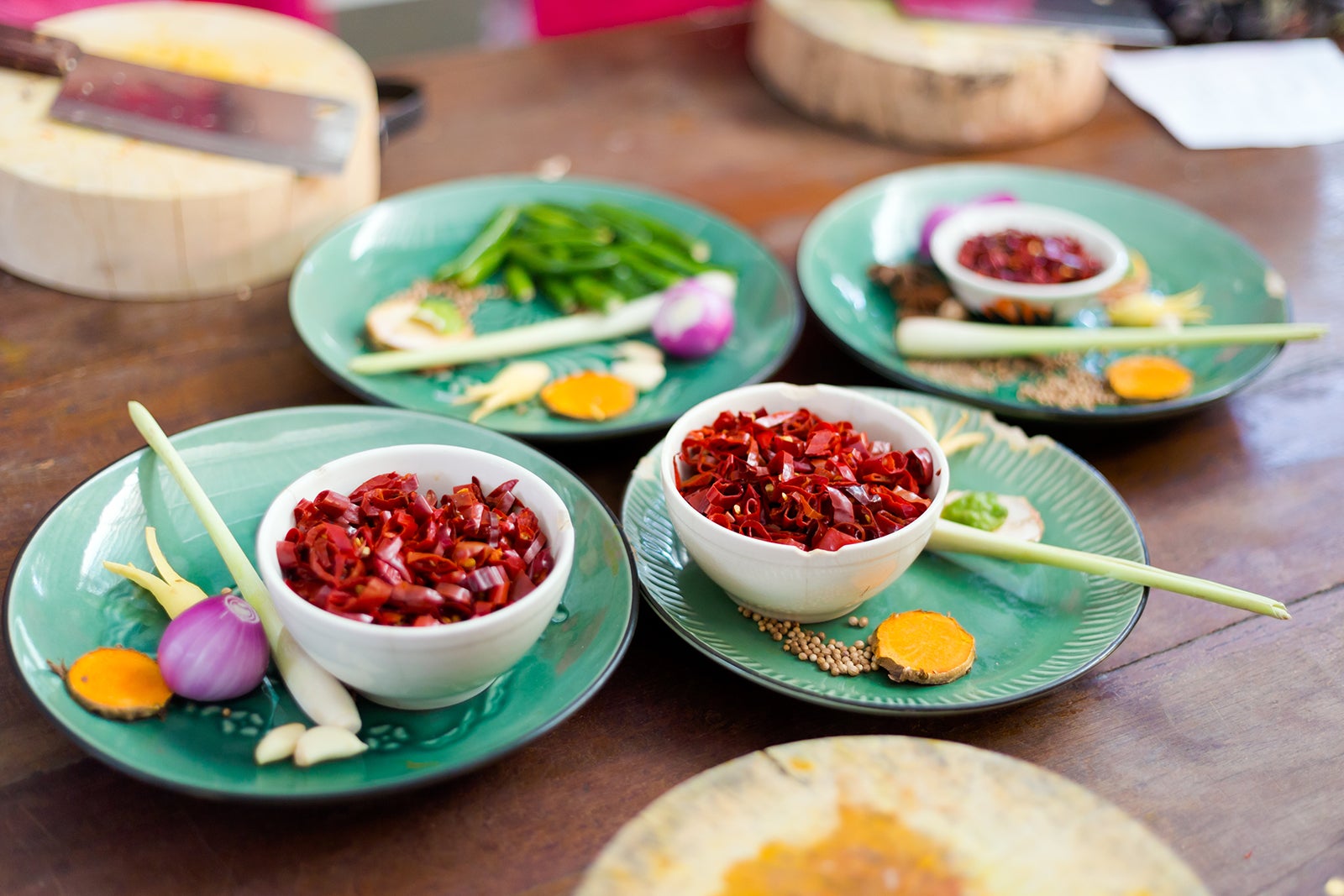 List of Samui Thai Cooking Schools
Most of the big resorts and hotels in Samui offer cooking sessions on the premises. Alternately, you can try some of the establishments listed below.
Samui Institute of Thai Culinary Arts (SITCA)
Since 1999, SITCA has been one of the most popular Thai cooking schools on the island. It has well-planned sessions and experienced instructors with good English. SITCA offers twice-daily, 3-hour classes at 11 am and again at 4 pm.
Location: 46/6 Moo 3, Chaweng Beach, Bophut, Koh Samui, Surat Thani 84320, Thailand
Phone: +66 (0)77 413 172
Pai Cookery Class
Pai offers informal classes with a fun and easy-going atmosphere. Classes are by appointment only. You can find it on Beach Road in South Chaweng Beach, opposite Samui Resotel Resort and Spa.
Location: Chaweng Beach, Bophut, Koh Samui, Surat Thani 84320, Thailand
Phone: +66 (0)91 494 2462
Sonja's German and English speaking Thai Cooking Class
At Sonja's, you'll get to learn how to make soup, a starter, a main course, a curry and a dessert, all in 1 class. Classes are given 3 times a day: from 10 am to 12.30 pm, from 1 pm to 5.30 pm, and from 5 pm to 9 pm.
Location: Maenam Beach, Koh Samui, Surat Thani 84330, Thailand
Phone: +66 (0)89 725 5610
Sandalwood Cookery Classes
Cooking classes at the Sandalwood Luxury Villas Resort and Spa can be taken on a one-on-one basis or in small groups of up to 4 persons. Classes are by appointment only.
Location: The Sandalwood Luxury Villas Resort and Spa, 211/7 Moo 4, Lamai, Koh Samui, Surat Thani 84310, Thailand
Phone: +66 (0)77 448 982
Samahita Retreat
Samahita is a well-known yoga center that's famous for healthy Thai cooking classes focusing on how to make delicious vegetarian dishes. Advance bookings are necessary and classes are available daily between 1.30 pm and 3 pm every day except Saturdays.
Location: 55/20-24 Namuang, Koh Samui, Surat Thani 84140, Thailand
Phone: +66 (0)77 920 090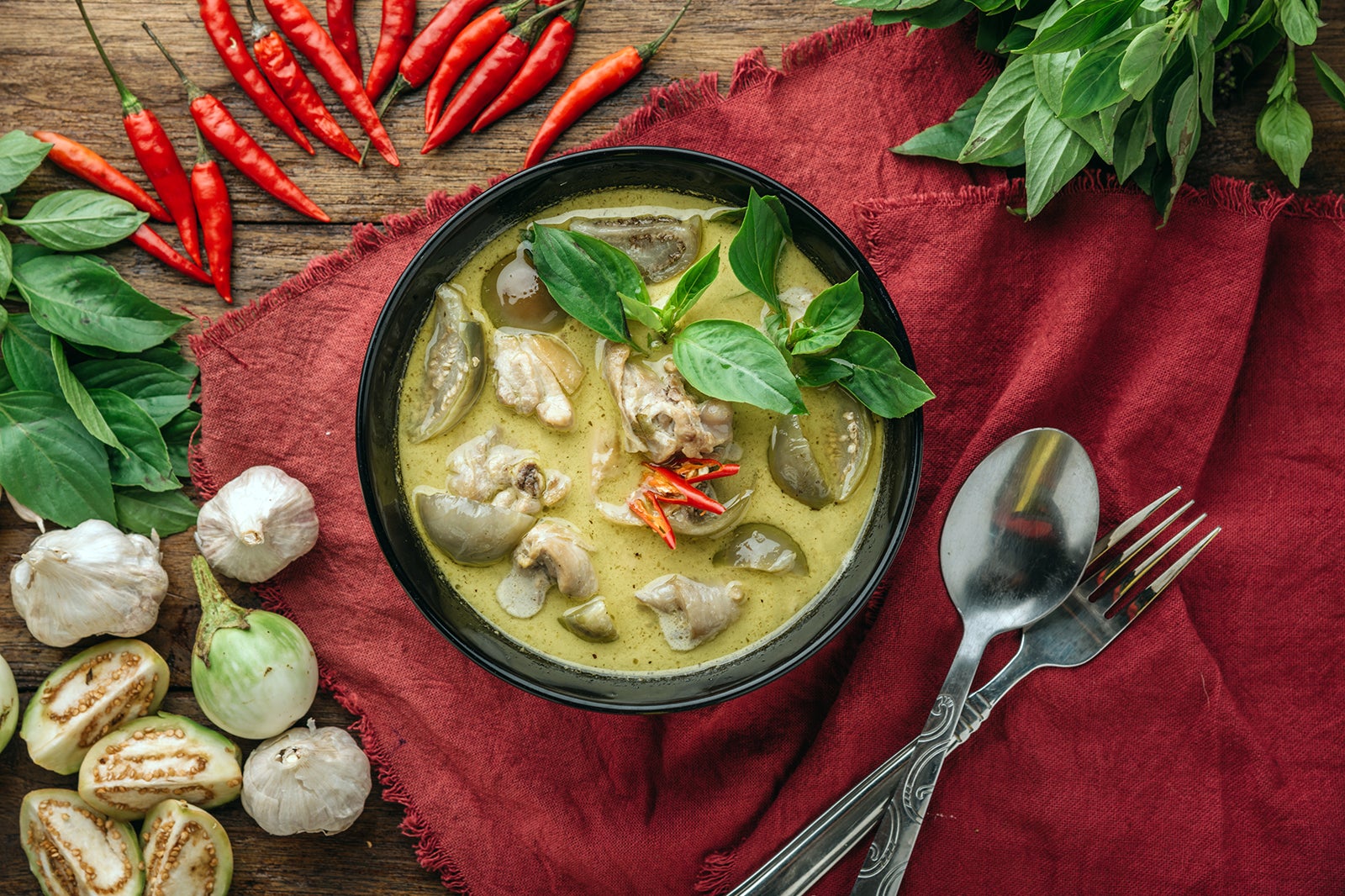 Back to top