Phi Phi Reggae Bar is a longstanding nightlife venue in Tonsai Village, chugging along year after year with differing approaches to draw punters in. And when they come, this place is heaving with energy, loud music, and Muay Thai kickboxing matches.
The pub offers various prizes to entice people into the central ring and have a go, and most people are very willing to do so. There are also organized matches between locals – several fights are quite high stakes between known professionals who are brought in for the occasion.
Phi Phi Reggae Bar - one of the highlights of 14 Best Bars in Phi Phi Island (Read all about Ko Phi Phi here)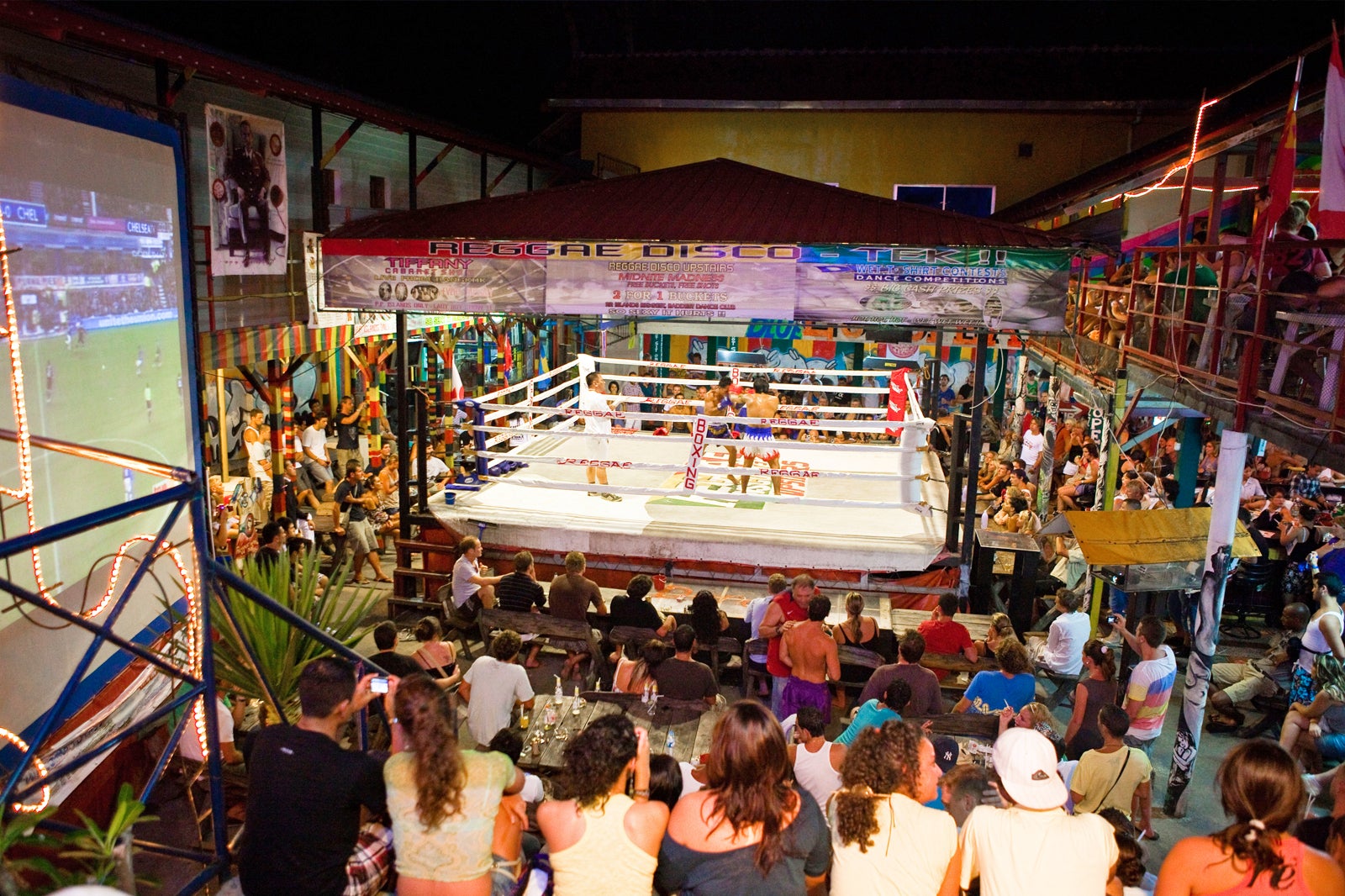 Thai Boxing at Phi Phi Reggae Bar
Late evenings at Phi Phi Reggae Bar are noisy with the audience roaring encouragement to the fighters. It's all conducive to a pretty memorable night out. Still, getting into a boxing ring while drunk is in the same league as cliff diving in the dark, so aspiring boxers should attempt it while sober.
The bar also has large-screen TVs showing sports, a full cocktail menu, and the ubiquitous 'buckets' of energy beverages, ice and liquor.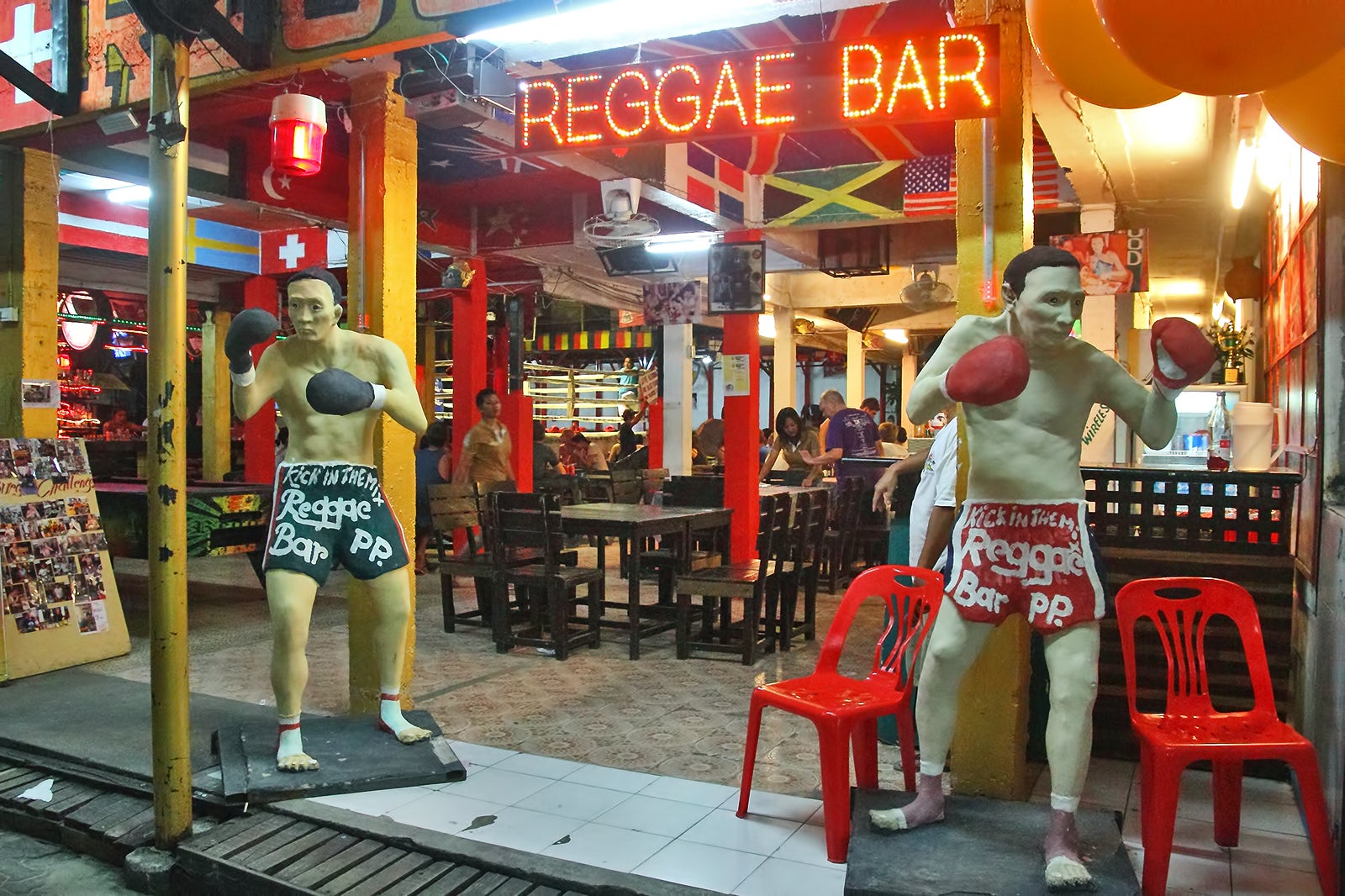 Phi Phi Reggae Bar
Location: Central Tonsai (by Jordan's Irish Pub), 125/55, Phi Phi Island, Ao Nang, Krabi 81210, Thailand
Open: Daily from 6pm to 1am
Phone: +66 (0)91 034 6598
Back to top