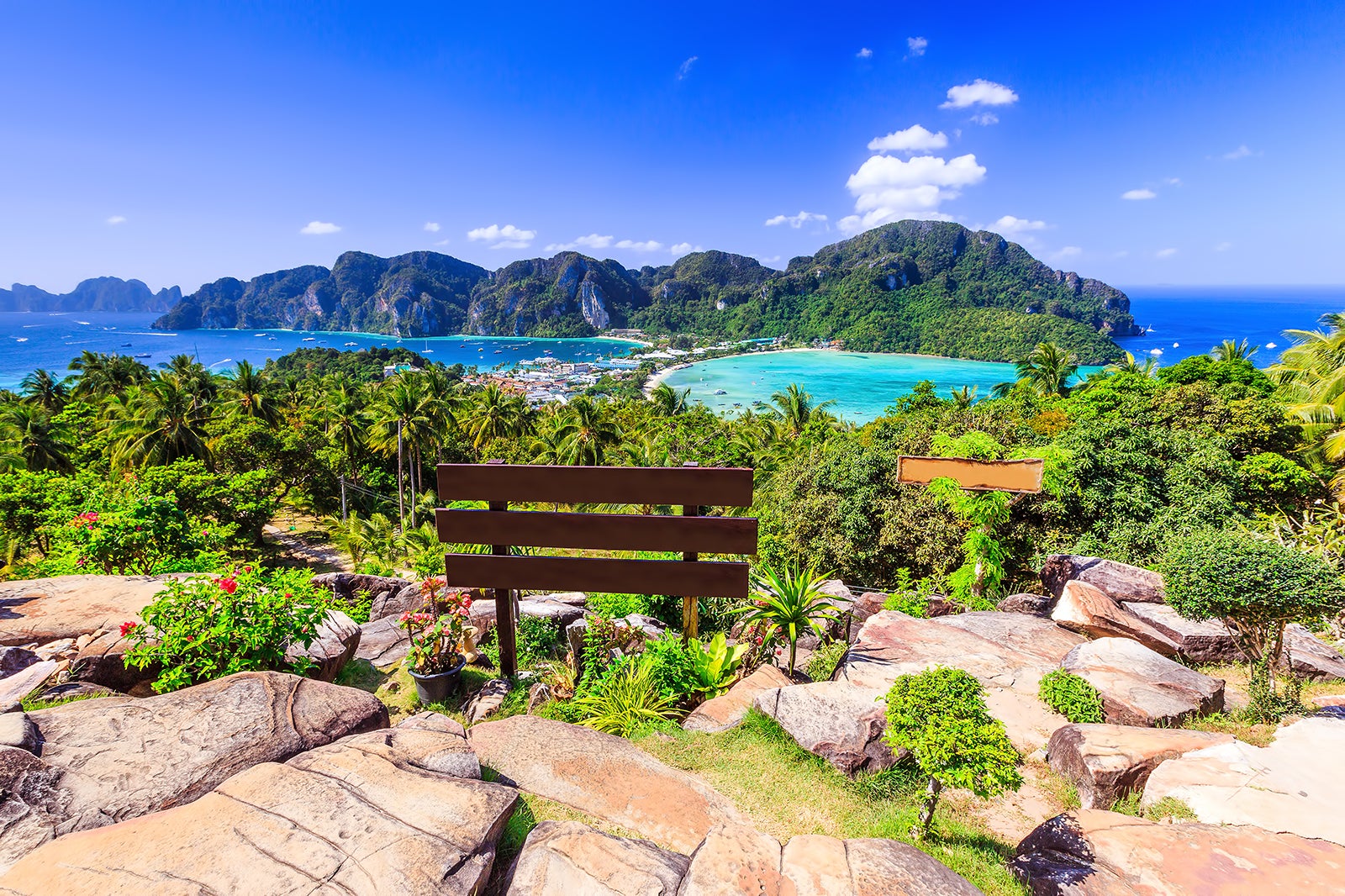 Phi Phi Viewpoint is one of the highpoints (in more ways than one) of a visit to Phi Phi Don. The viewpoint is set at an elevation of around 186 meters, which isn't really that high. If you're feeling energetic, it's a brisk 20-minute walk up or a leisurely 30-minute stroll to the top.
The journey up isn't that difficult at all as the path is well-trodden and paved most of the way. There's plenty of places to rest if need be. Starting from the Reggae Bar, head toward Loh Dalum Bay and you'll see signs for the viewpoint. Don't forget to buy water at the bottom!
Phi Phi Viewpoint - one of the highlights of 10 Best Viewpoints in Thailand and 15 Best Things to Do in Phi Phi Islands (Read all about Ko Phi Phi here)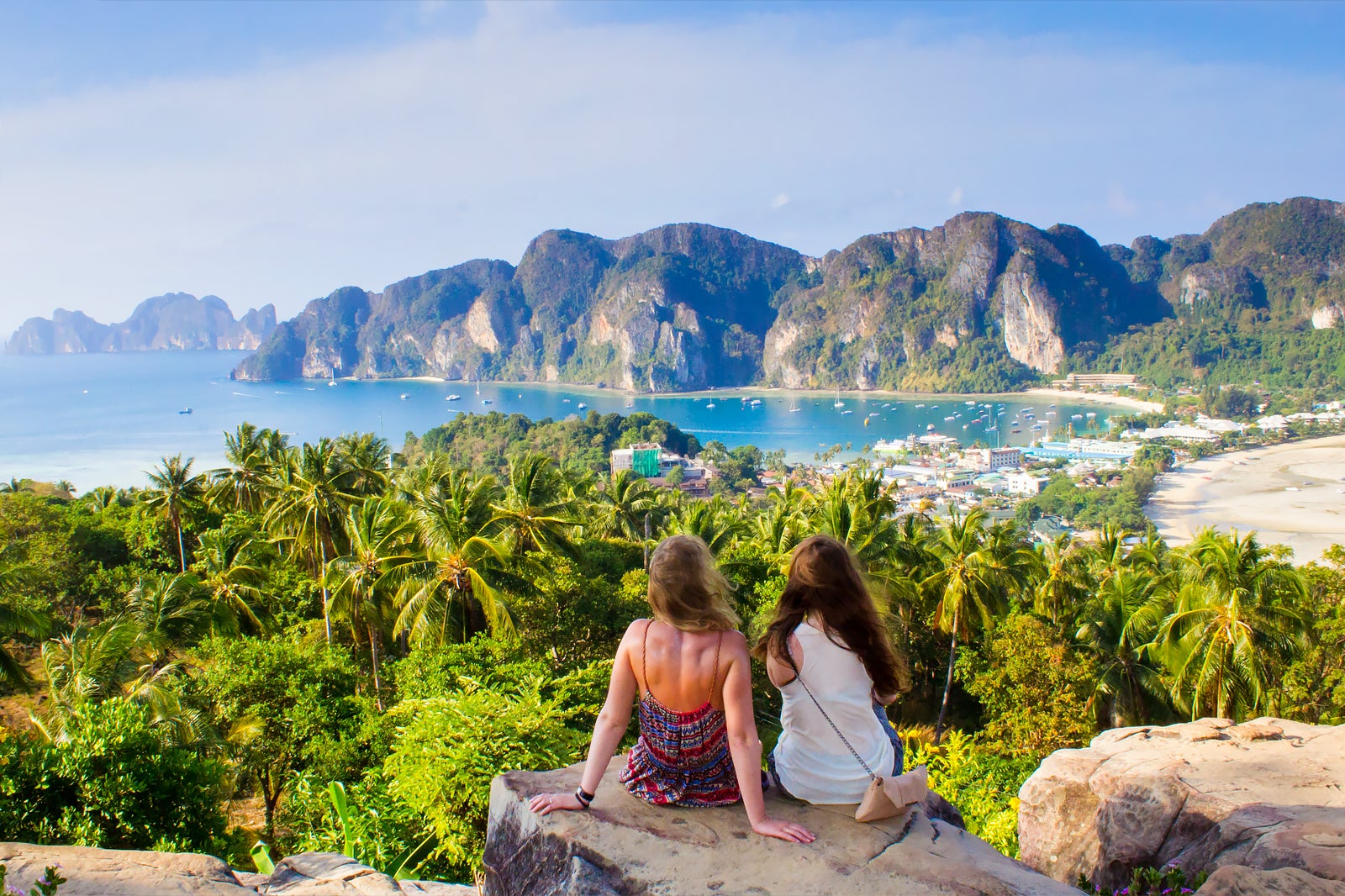 Highlights of Phi Phi Viewpoint
When you arrive at the top, you'll be pleased to find cold beverages, ice creams and other snacks on sale. The hammocks will be extremely welcome for some and the flat rocks make comfortable seats. The view is, of course, magnificent. You can see Phi Phi Leh and all of both Tonsai Village and Loh Dalum bays. From here, you'll be able to appreciate the 'dumbbell' shape of the island and marvel at the island's beauty.
The best time to come from a photography point of view is before 10am as the sun will be behind you which brings out the color of the sea. If there's a light shower while you're at the top you might be lucky enough to see a rainbow over Tonsai Village.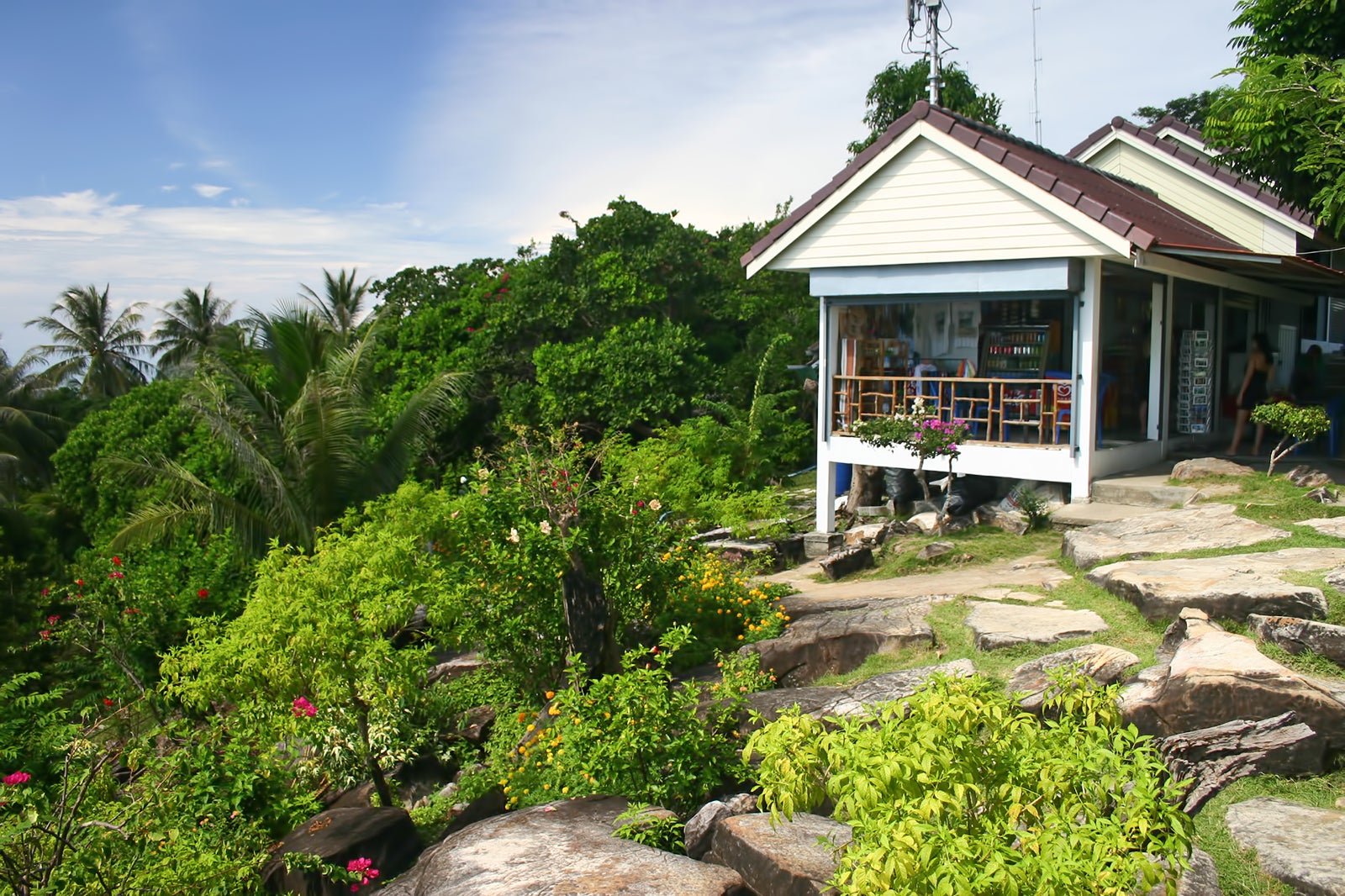 For those who want to go further, 3 paths lead to bays on the other side. The middle path takes you to Rantee Beach, about a 20-minute walk, and the paths to the left and right lead to Pak Nam Beach and Ao Toh Koh respectively, both some 45 minutes away.
These are not nature trails as such; just tracks used by locals to save on the cost of a longtail to and from Ton Sai. There are some tricky bits, but nothing that requires a mountaineering diploma.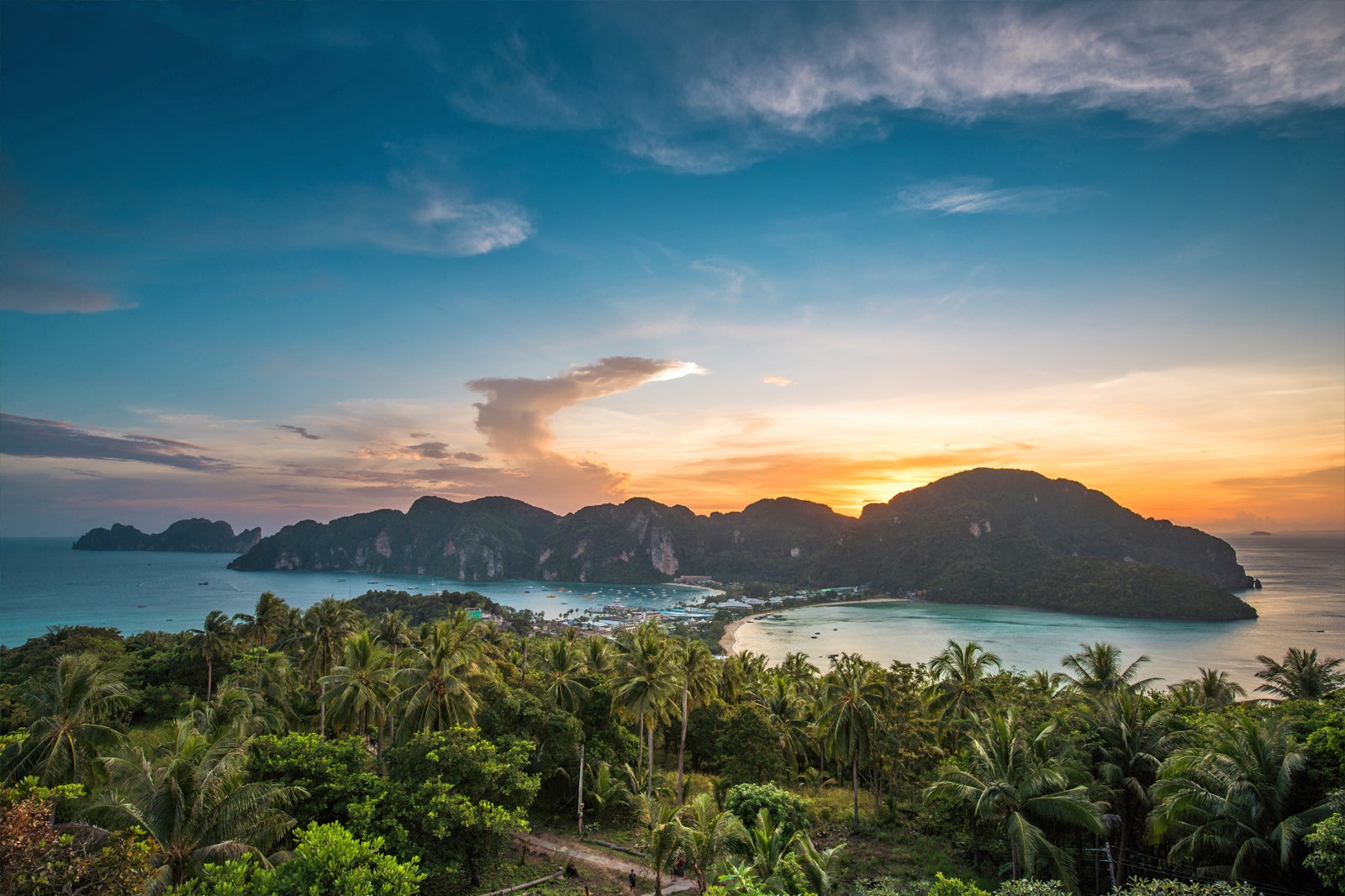 Phi Phi Viewpoint
Location: Koh Phi Phi Don, Ao Nang, Krabi 81000, Thailand
Back to top