Koh Bida Nok and Koh Bida Nai are the southernmost islets of the Phi Phi Islands. These simple limestone rocks rise from the Andaman Sea some 1.5 km south of Koh Phi Phi Leh. While they lack landing access, the Bida Islands' claim to fame is the splendid diving opportunities on offer.
Koh Bida Nok & Koh Bida Nai - one of the highlights of 5 Best Islands Around Phi Phi (Read all about Ko Phi Phi here)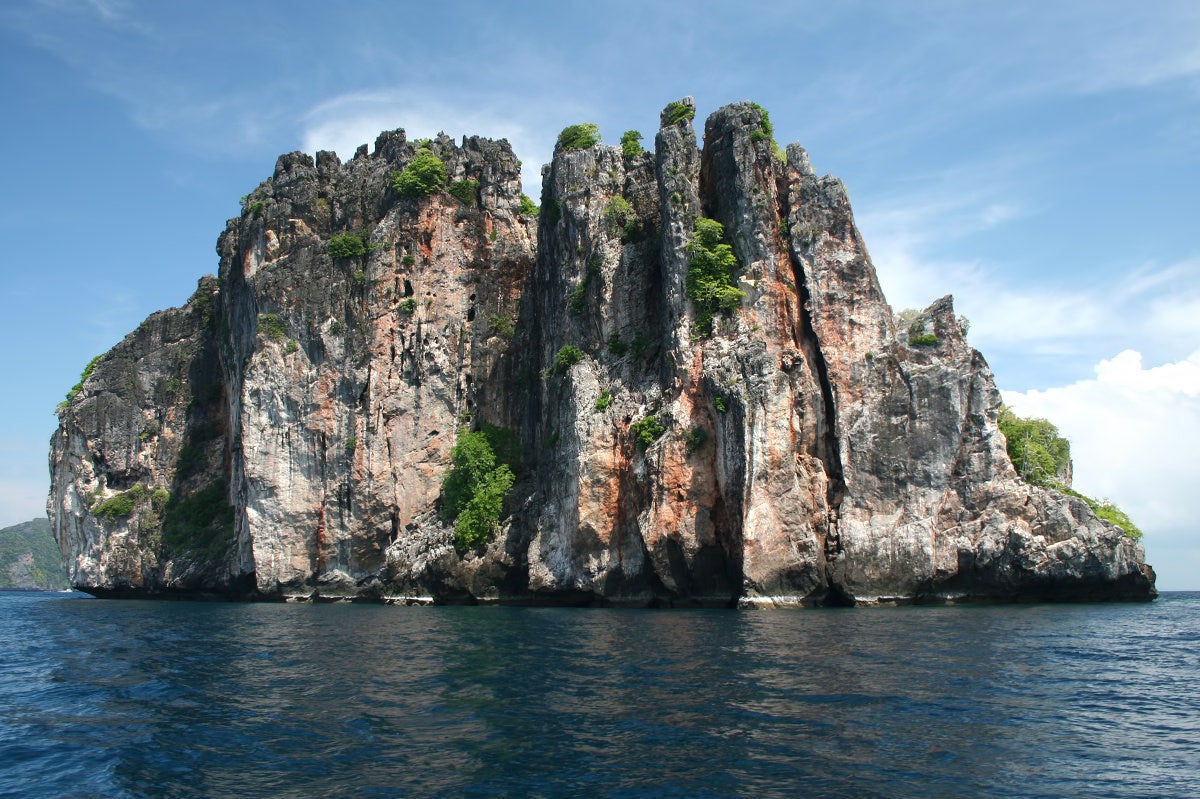 Highlights of Koh Bida Nok
Koh Bida Nok is the largest of the 2 islets, offering excellent diving conditions for just about any skill level. Divers usually enter the water on its eastern side and steadily move south around the rock. It's home to a large variety of marine life, with zebra sharks and stingrays lying on the sand.
The northern side of Koh Bida Nok is great for wall diving. There's also a cave which should only be explored by those who have significant experience and knowledge in cave-diving techniques.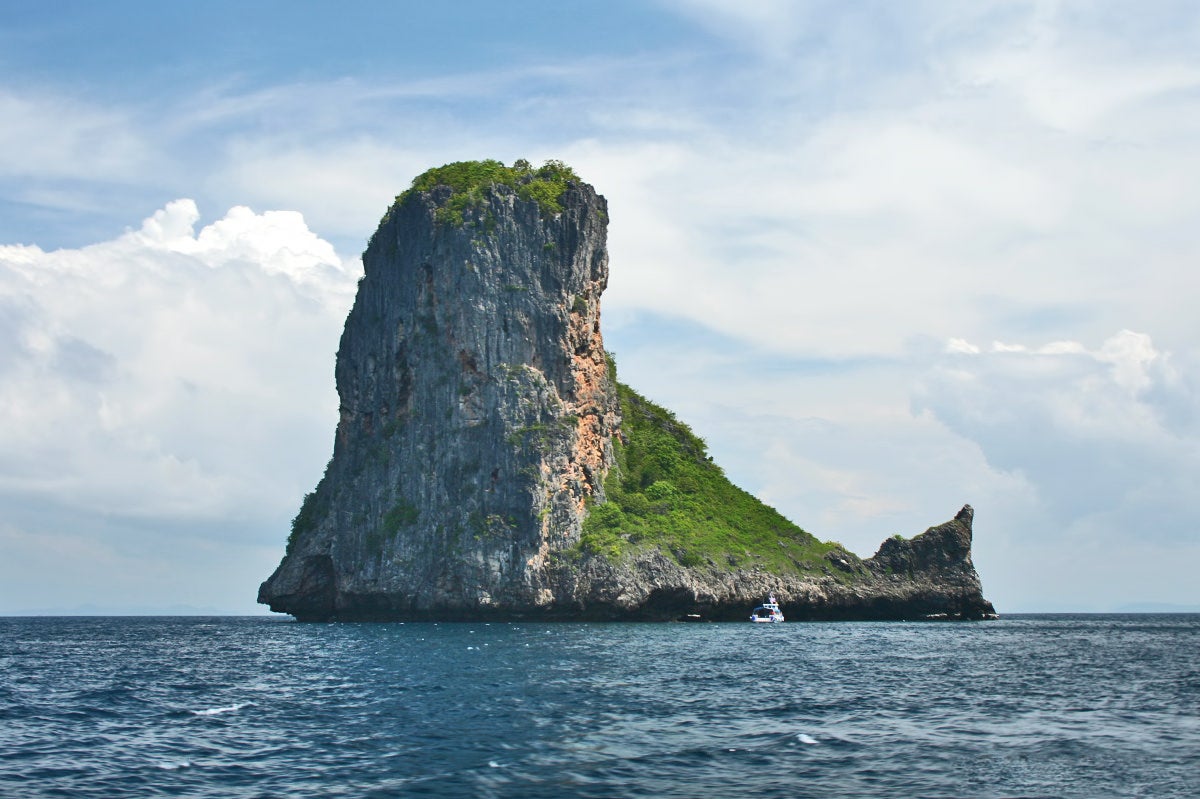 Highlights of Koh Bida Nai
Koh Bida Nai is also one of the best spots for diving in Koh Phi Phi. Huge slabs of rock, which have fallen from the cliff in the past, give divers thrilling swim-through opportunities, with good chances of spotting nudibranchs crawling on the rocks.
Unlike Bida Nok however, Koh Bida Nai is suitable for snorkeling thanks to the rather shallow depth on its eastern side.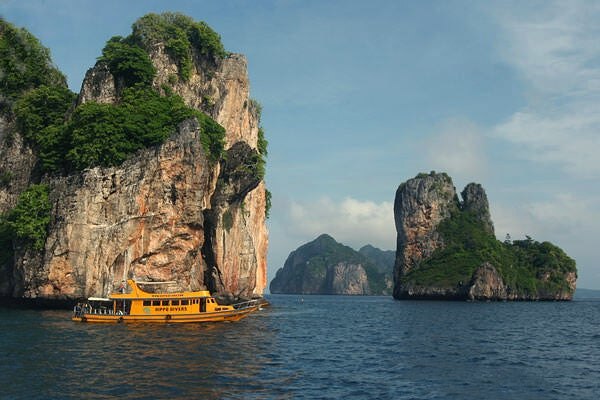 Koh Bida Nok & Koh Bida Nai
Back to top