Loh Dalum
Phi Phi Islands Guide
Loh Dalum is a breathtakingly beautiful, and almost totally enclosed, bay on Phi Phi Island. It has very shallow water that gets warmed by the sun so it can be the temperature of a warm bath at times! Loh Dalum has silky, soft, white sand and turquoise water with a chorus of birdsong – and all year round there are no waves. You can walk out hundreds of meters and still be only waist-deep in water, making this beach a great place for basking in the sun. At low tide, you have to walk a little further to the water's edge.
A large ton sai (banyan) tree marks one end of the path between Loh Dalum Bay and Tonsai Bay at the narrowest part of the isthmus. Tonsai Village lies between the 2 beaches and is a very short walk from Loh Dalum Beach.
1
Facilities on Loh Dalum Beach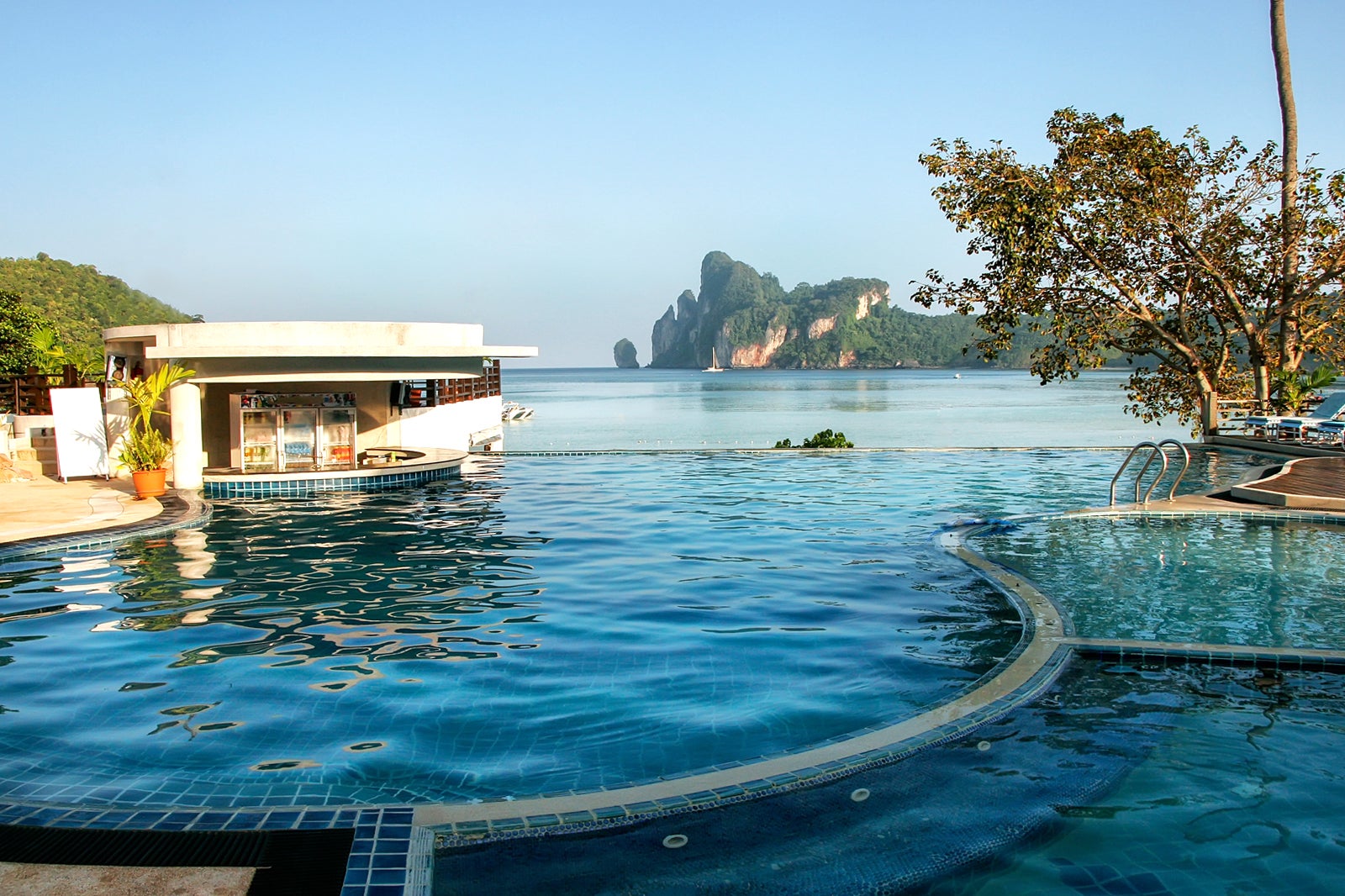 Facilities on Loh Dalum Beach include deckchairs that are available for rent. For those who like bathing pools or just want to be different, in the middle of the beach is Phi Phi Princess Hotel which has an infinity-edge pool that's raised up from the beach giving spectacular views of the bay and its surrounds.
You can find toilets at the back of the restaurant that features giant white canopies (it doesn't seem to have a name), where a few baht as a donation is expected. Nearby, you'll find a minimart that sells suncream, beverages, ice cream, postcards, and all manner of beachy stuff.
2
Where to eat in Loh Dalum Bay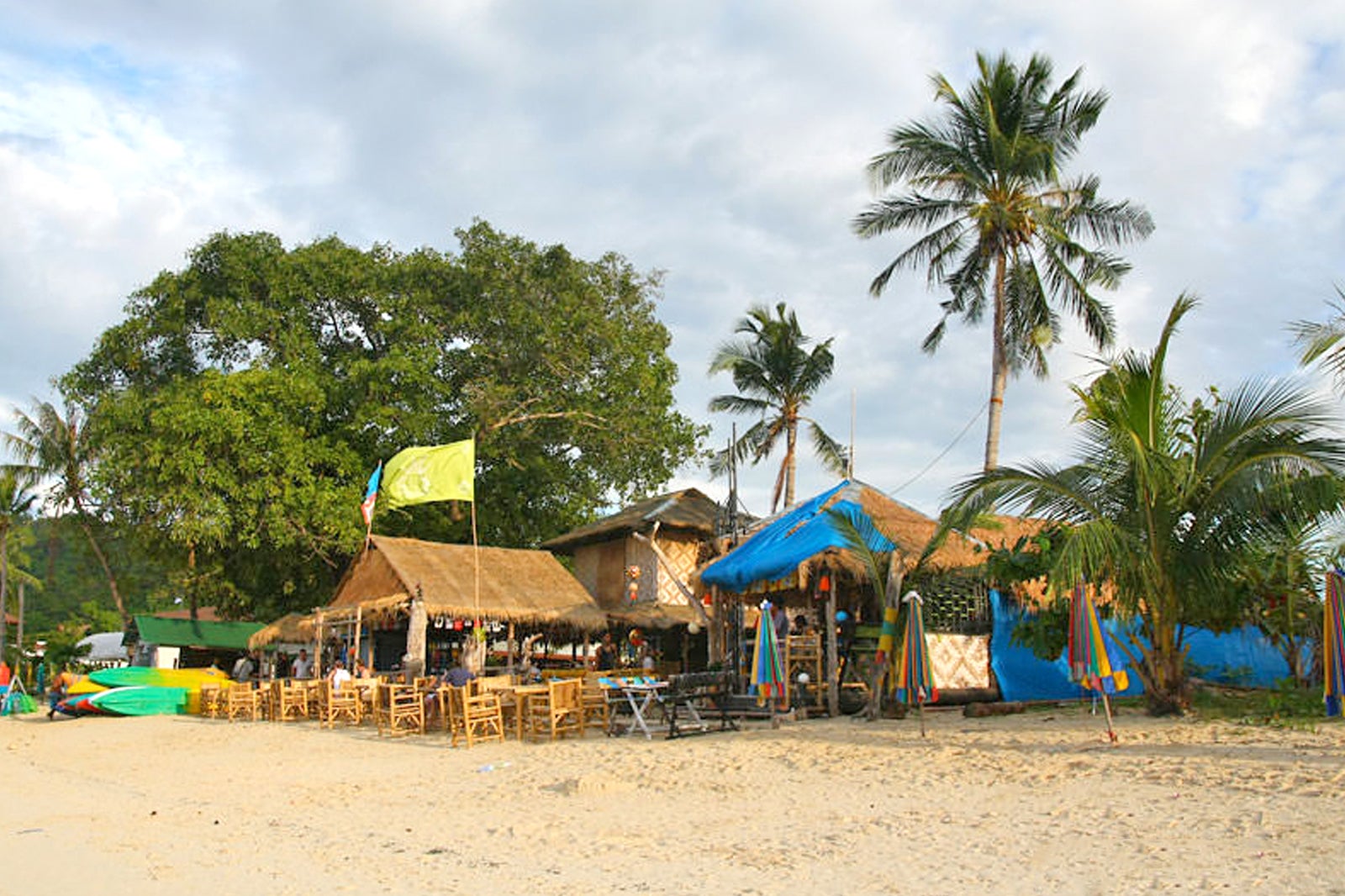 Strung out along the top of Loh Dalum Bay are several restaurants. One among them serves Italian dishes to an appreciative crowd and it also has a beach bar that serves cocktails and plays chilled-out tunes. Phi Phi Princess Restaurant is beachside and serves the many daytrippers with a buffet menu.
Alternately, there are many cheap Thai food stalls parallel to the path between Tonsai and Loh Dalum Beaches. Here, you'll find some of the best food on Phi Phi but you have to experiment. There may not be a menu so just sit down, smile and point or let the proprietor 'suggest' some dishes.
3
Watersports in Loh Dalum Bay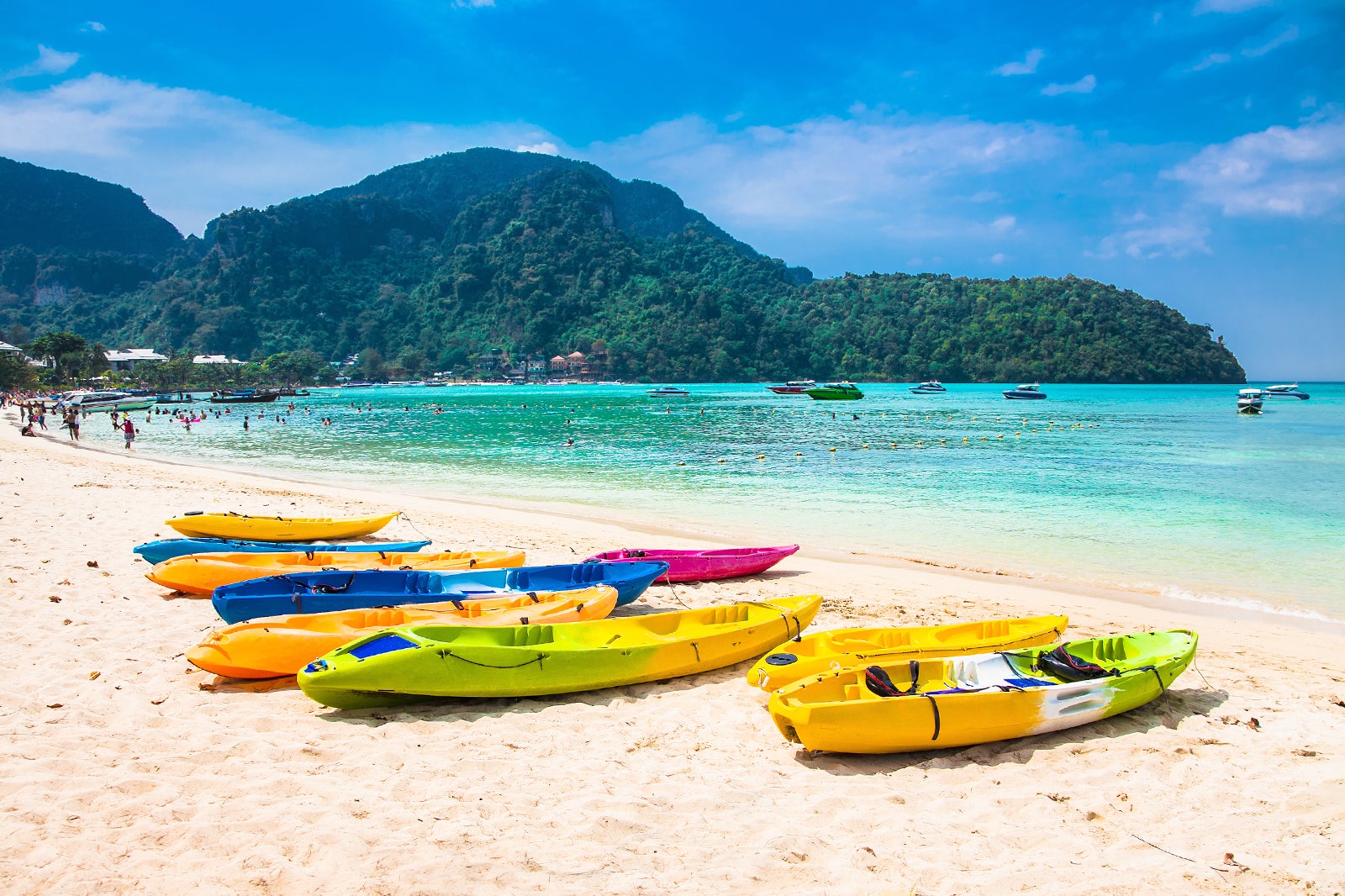 Those who enjoy motorized watersports can choose from wakeboarding, banana boat rides, and parasailing which is particularly popular due to the amazing views in Loh Dalum Bay. Thankfully, Loh Dalum Bay doesn't have any jet-skis to spoil the tranquillity.
The flat water in Loh Dalum Bay is ideal for kayaking, and there's plenty to explore in the bay. Good snorkeling can also be found along the sides of the bay toward the entrance. Just around the corner is Monkey Bay, a small sandy bay with great snorkeling which is inaccessible by land.
The monkeys can be very cheeky, so don't get too close. When kayaking, make sure you have plenty of sunblock, or even better, wear a T-shirt along with the cream. Keep an eye on the tide – if you come back at very low tide you will have to carry the kayak part of the way.
Back to top