Kan Eang@Pier is a long-established restaurant specializing in seafood and local delicacies. Located on the shore of Chalong Bay, right next to the jetty, it features both indoor and outdoor dining areas and offers great views of the marina. Kan eang roughly translates as 'easy-going' and it's true that, for a large restaurant dealing with so many people on a daily basis, the atmosphere at Kan Eang still stays somewhat laid back and relaxed.
For many visitors to the island, Kan Eang@Pier is a must-do experience that ranks alongside the Big Buddha and Wat Chalong – it's essentially part of Phuket's personality.
Kan Eang @Pier in Phuket - one of the highlights of 4 Great Nightlife in Chalong Bay and 10 Best Thai Restaurants in Phuket (Read all about Phuket Province here)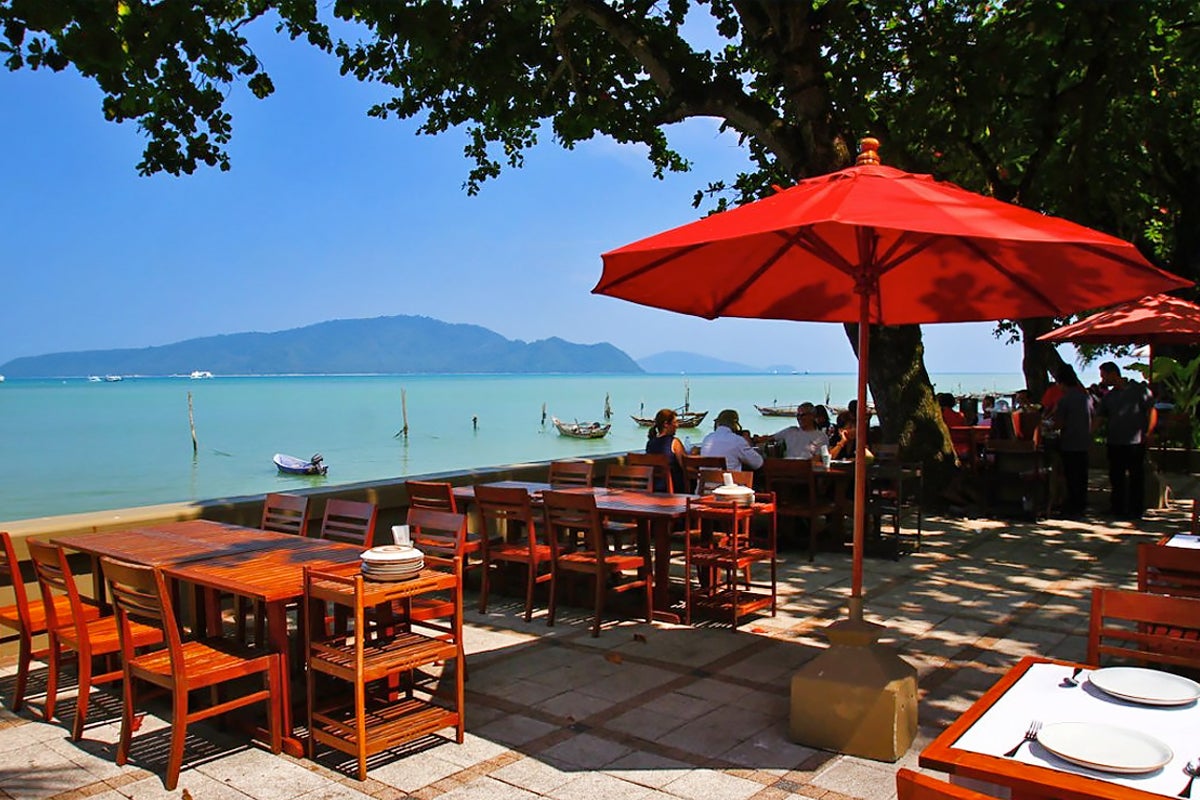 Décor at Kan Eang @Pier
It's amazing what imagination, style and taste can do with a few hundred square meters of seafront property. Predominantly wood and glass, the restaurant is large (there's space for 500 people to dine here) but still manages to fit in some nice little nooks and crannies. How it does this is through clever use of outdoor and indoor decor.
Alfresco diners can enjoy the sea breeze and unbeatable view while sitting under huge hoo gwang and tamarind trees which, to the owners' credit, have been untouched since time immemorial. For indoors dining there are 3 tastefully decorated air-conditioned salas as well as 2 open-sided dining salas – each with a thatched roof.
Kan Aeng @Pier's atmosphere
Why do people choose to dine in uncomfortable rudimentary beach bamboo huts when they could be sitting in air-conditioned comfort? Because of the views, of course. A good view almost always produces a good atmosphere and Kan Eang @Pier commands a remarkable panorama of Chalong Bay and its surrounding islands.
There's also a breakfast outlet/café if you only want to dine light while enjoying the view. Intimacy is not a word to describe the restaurant's atmosphere but its good taste and clever, chic décor more than make up for it.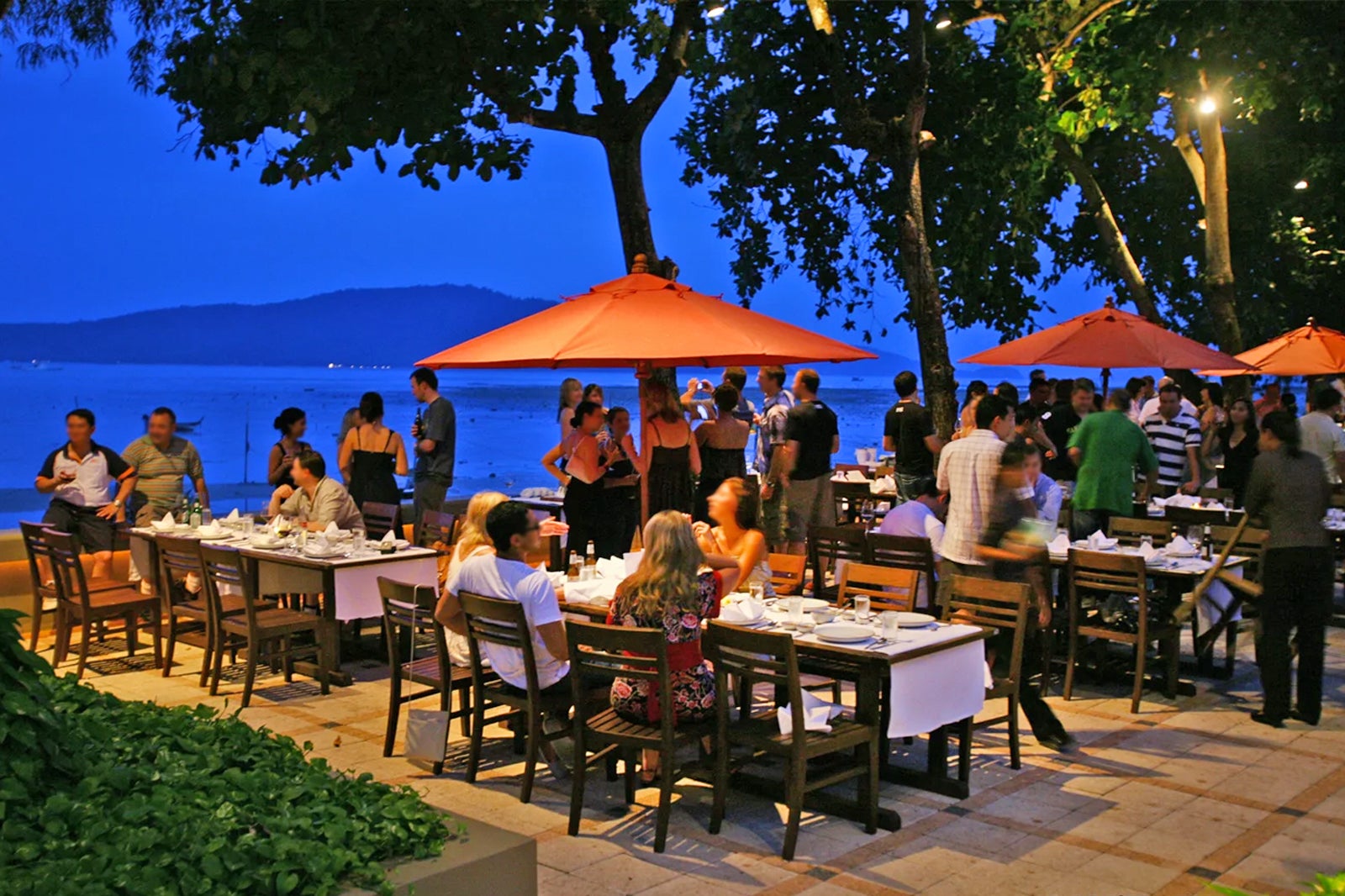 What to eat at Kan Eang @Pier
The cuisine at Kan Eang @Pier is mostly classic Chinese-Thai seafood. Deep-fried freshwater weed with shrimp in batter may sound pretty weird but it tastes great. As does the combination of water chestnut, ginkgo nuts, dried chilli and onion, cashew nuts, stir-fried chicken in an edible – yes edible – taro basket.
The baked Phuket lobster in butter is a lesson in freshness and the seafood basket – grilled tiger prawns, jackfish, crab and squid – a sight for sore eyes. The tom kha gai – chicken in coconut milk – is one of the best in Phuket. This is not light food and you'll be pretty full by the end of the evening so pace yourself and order accordingly.
Service
The waiters and waitresses at Kan Eang @Pier have been there a long time and their professional yet relaxed service is a credit to the place. One last word: the restaurant has ramps fitted throughout for wheelchair users.
Kan Eang @Pier in Phuket
Location: 44/1 Viset Road, Rawai, Muang, Phuket 83130, Thailand
Open: Daily from 10.30am to 11pm
Phone: +66 (0)7 638 1212
Back to top