The Khlongs of Thonburi in Bangkok
Explore the Other Side of Bangkok by Long-Tail Boat
Thonburi, the old capital of Thailand, lies on the western banks of the Chao Phraya River. It stayed an independent province until it was merged into Bangkok in 1972. This area has avoided much of the modern development seen elsewhere in the city.
Its manmade network of khlongs (canals), including Khlong Mon and Khlong Bangkok Noi, retain much of their ramshackle charm. For a real sense of how people in Bangkok used to live (and still do), in stilted shacks, old wooden townhouses and dilapidated lean-tos, head down to Bangkok's Thonburi khlongs.
1
Thonburi river boats and tours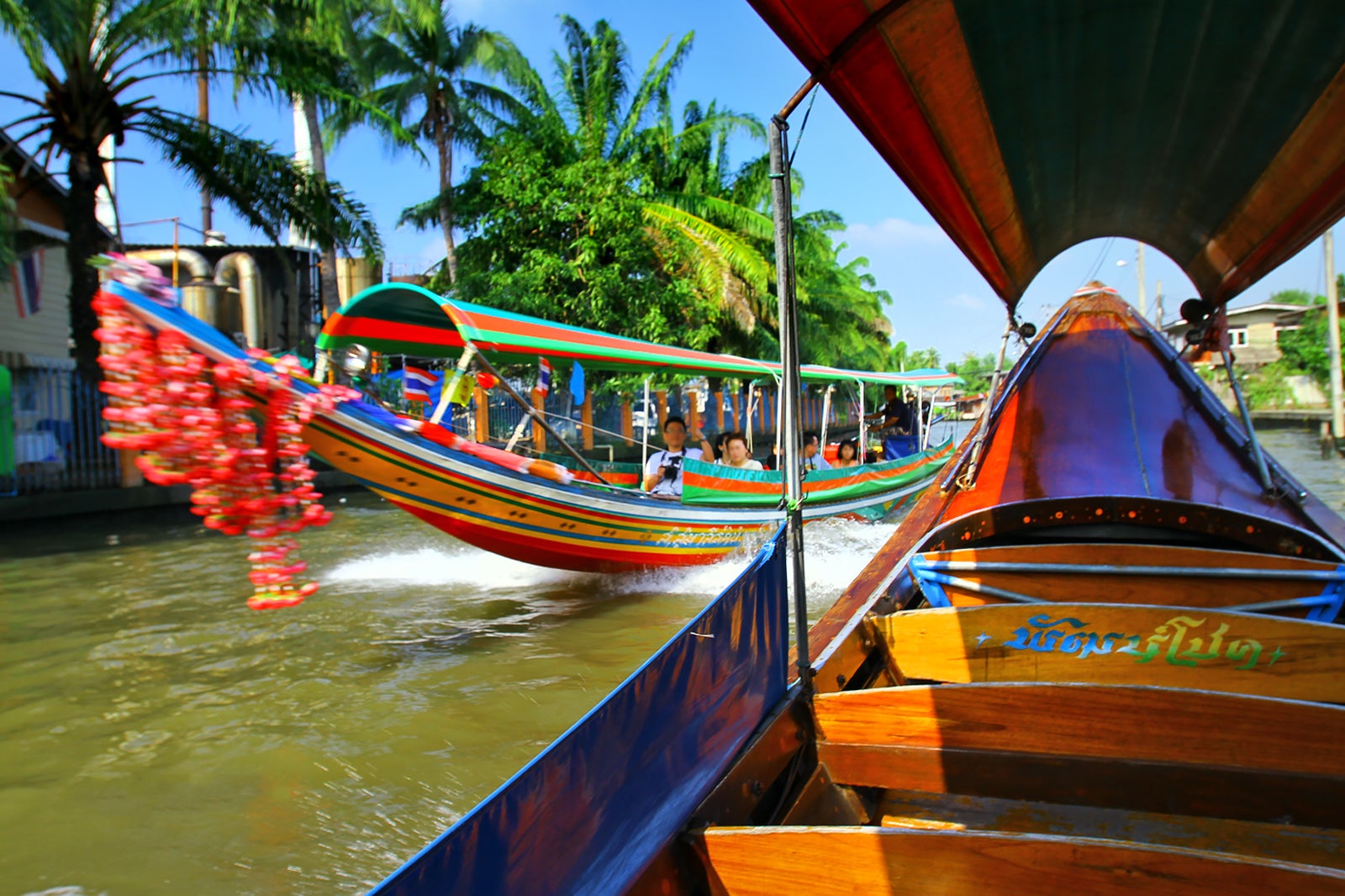 At 6 meters across, only narrowboats like flat-bottom boats and longtail speedboats can navigate the Thonburi khlongs (canals). You can rental a colorfully painted long-tail boat (hang yao) from major tourist piers like Rivercity, Taksin, Chang or Maharaj. Agree on the price before departure (usually between 400 and 500 baht per hour). Even so, bear in mind that he's your driver and not your guide – his English may be minimal but he will know where to go.
Ask to explore Khlong Mon, Klong Bangkok Noi and Klong Bangkok Yai, and also the Royal Barges Museum, which contains splendidly decorated boats and barges that are unique to Thailand. Sound tricky? Try a khlong tour or a canal route tour instead – they're hassle-free and include pick-up and drop-off services at your hotel.
2
Highlights of the Thonburi khlongs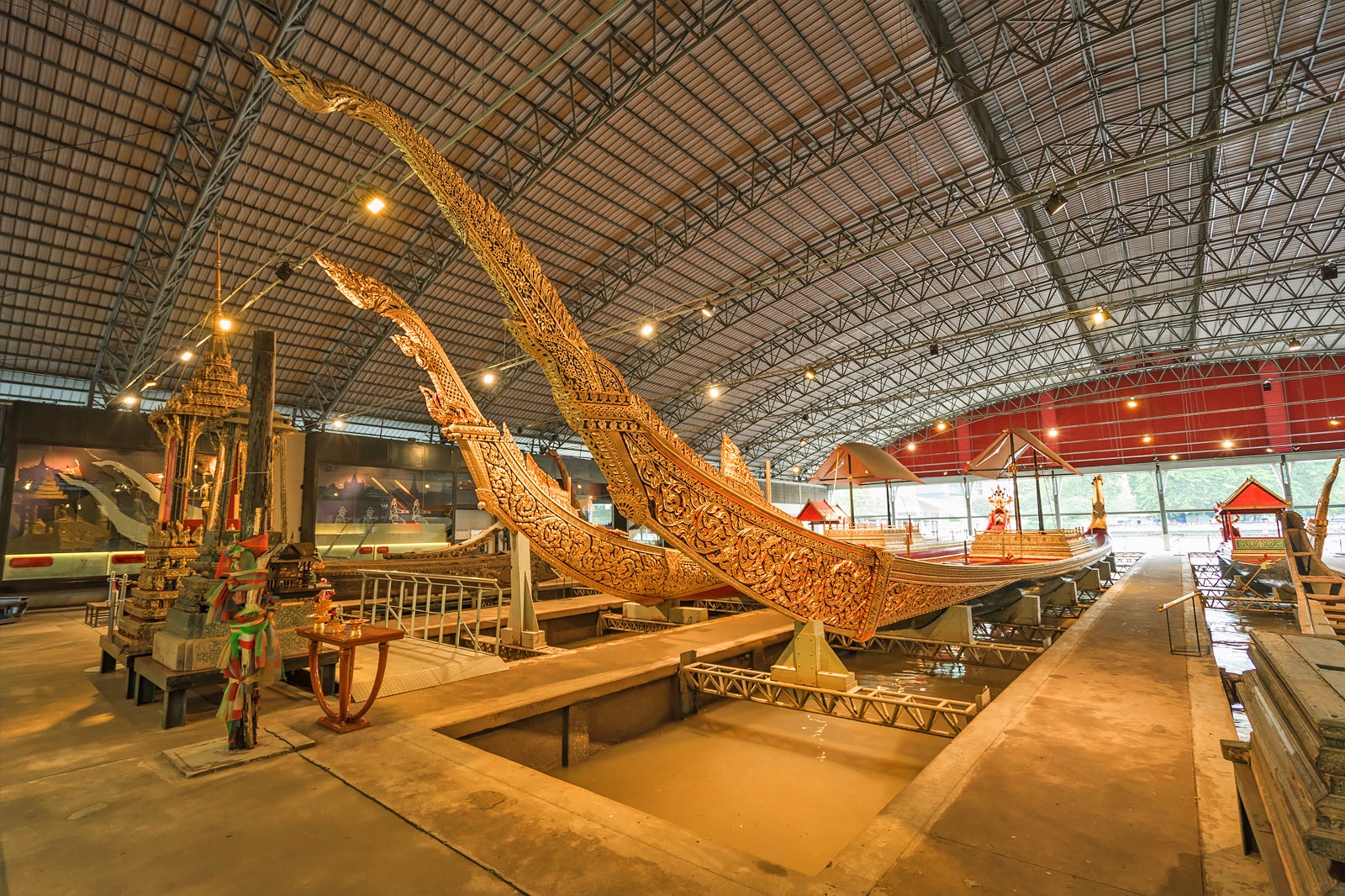 Khlong Mon in Thonburi is as quaint as they come. Old and weathered teak homes alternate with modern townhouses, crumbling shacks and the odd temple. Common sights include saffron-robed monks and verdant patches of morning glory or water hyacinth, as well as people scrubbing clothes, sleeping or throwing scraps to fish. This is an older, simpler and altogether sweeter part of Bangkok.
Khlong Bangkok Noi is wider and bolder – more river than a canal. It is lined with factories, temples, navy installations, and homes. A must-see is the Royal Barges National Museum, where you can check out elaborately gilded barges used in solemn royal ceremonies.
Back to top