10 Signs You've Lived in Phuket Too Long
Living in Phuket as an Expat
Phuket's long-term residents and expats often take on the habits of the local people, whether they are unusual, funny, or good. People leaving their country to settle on the other side of the world have to be open-minded and light-hearted enough to adapt to a completely different culture. Thailand is an extremely tolerant country with a lot of idiosyncrasies.
The positive and humorous spirit of Thai people is pretty contagious, often making farangs (foreigners) more Thai than the Thais themselves. Check out our non-exhaustive list of Thai habits that are often embraced by expats in Phuket and see how many you can spot in yourself or those you meet on your travels.
1
We drink beer on the rocks... lots of rocks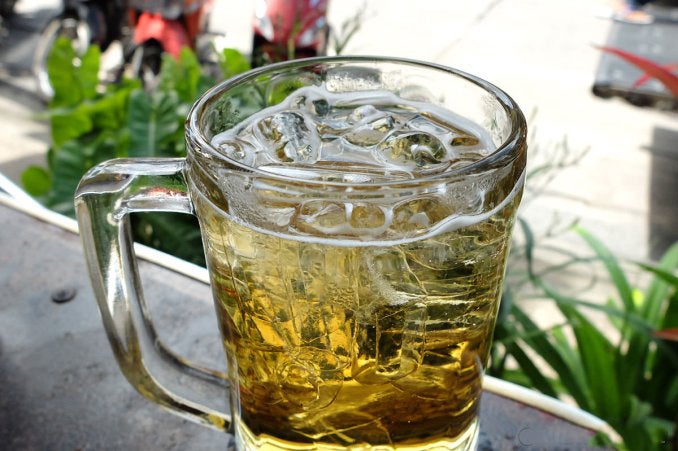 A fresh drink is always welcomed in sunny Phuket. Even coming straight out of a fridge, beer doesn't stay cold very long, especially if it's set on a bar's or restaurant's outdoor terrace. You can instantly spot an expat or a regular visitor to Phuket by the fact that his/her glass of beer is filled to the brim with ice cubes, to keep it as cold as possible.
2
We use toilet paper as a napkin while dining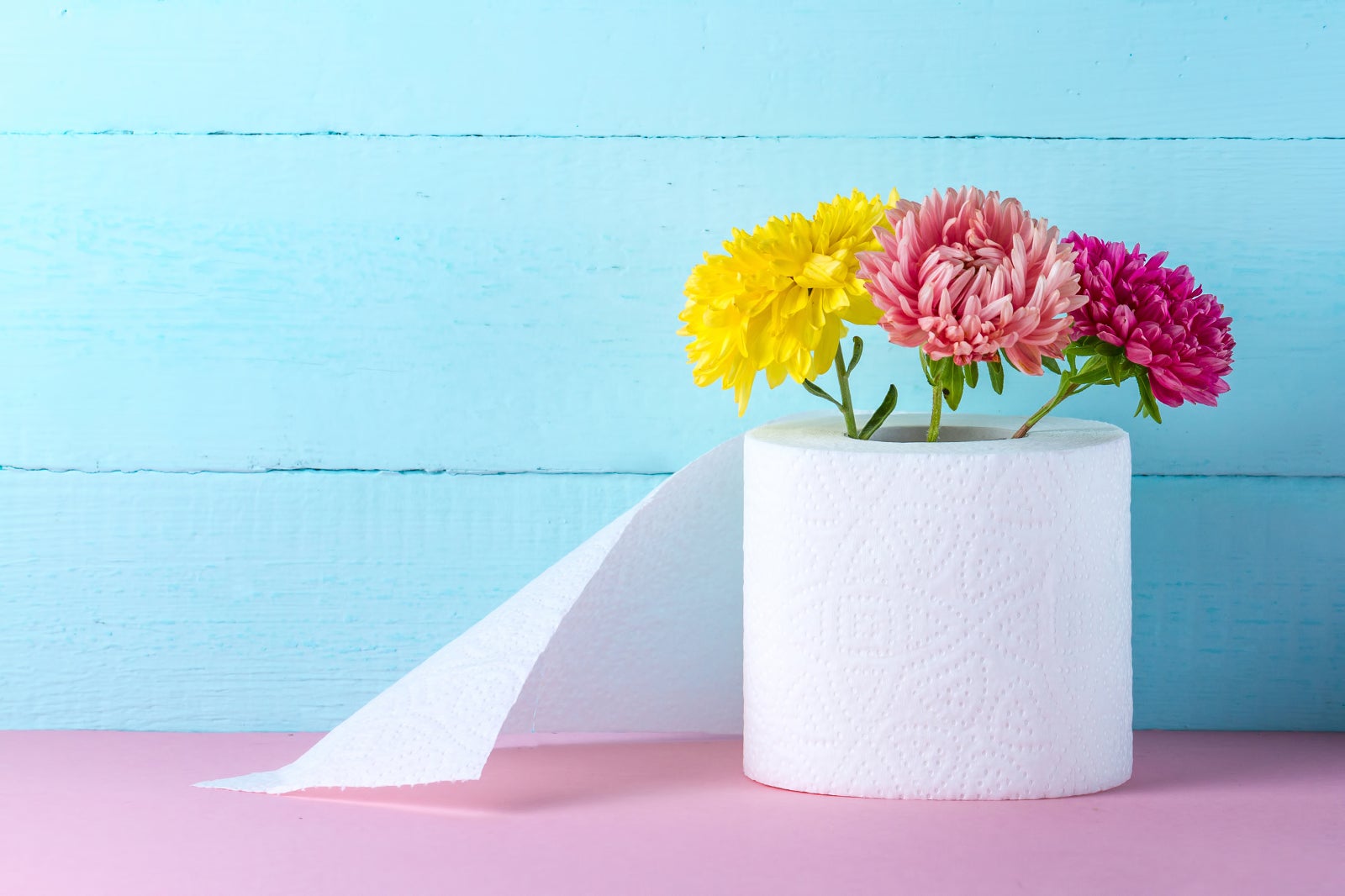 First-timers to Phuket are often surprised to see a roll of toilet paper instead of napkins on their table, especially when dining at a local restaurant. Thais are very pragmatic people, with a lot of common sense when it comes to the practicalities of life. As toilet paper is not particularly part of Thai culture, they've found some creative alternate uses for it. Many expats find themselves doing the same at home.
3
We use a water hose in toilets, not paper!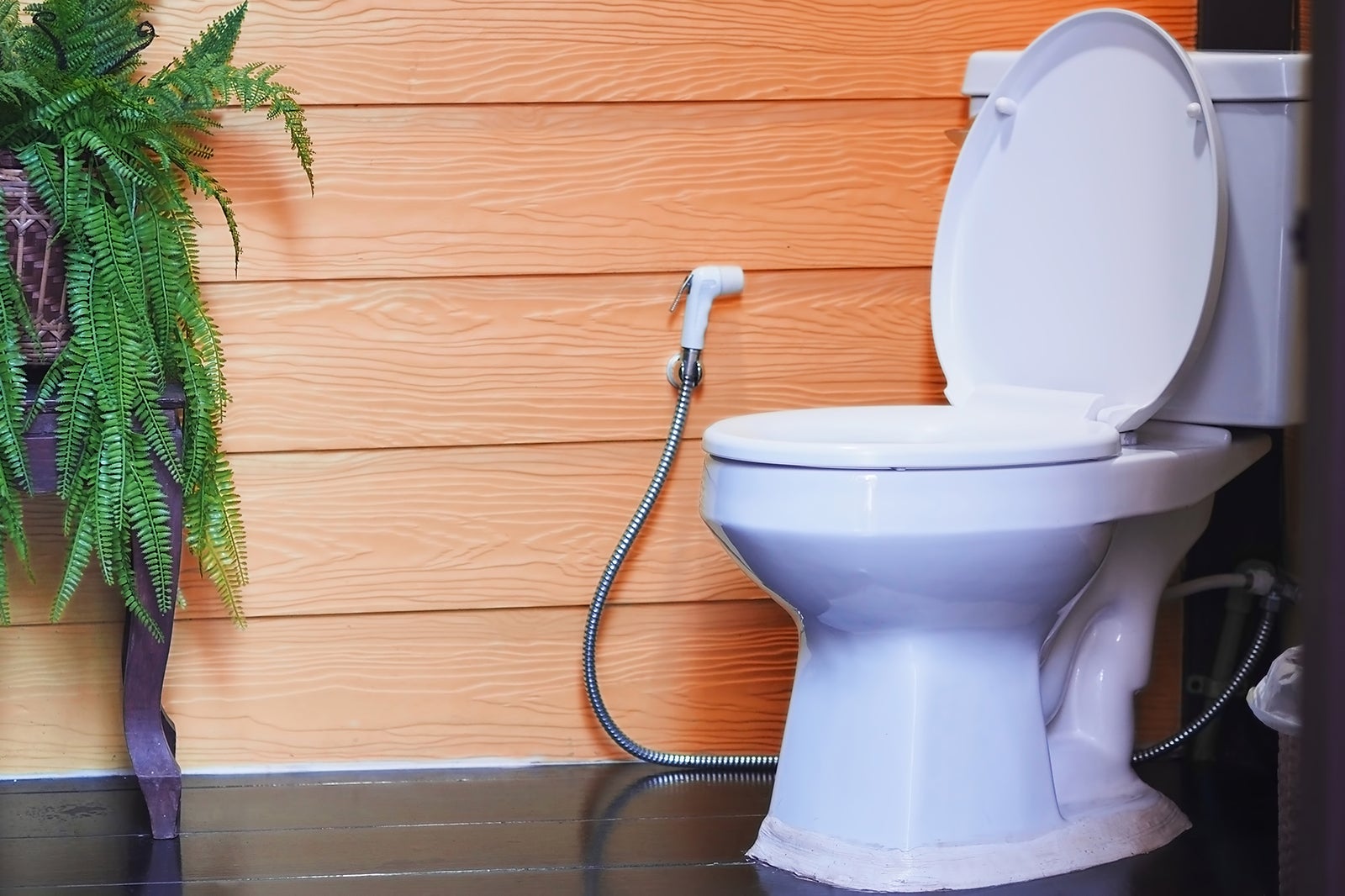 If there's one thing that you absolutely shouldn't criticise in Thailand, it's personal hygiene. Toilet paper has no part in Thai culture – in most countries in this part of the world, water is typically used to clean oneself. Technological progress simply replaced water buckets with a spray hose in most house and hotel toilets.
4
We need to convert all prices to Thai baht back home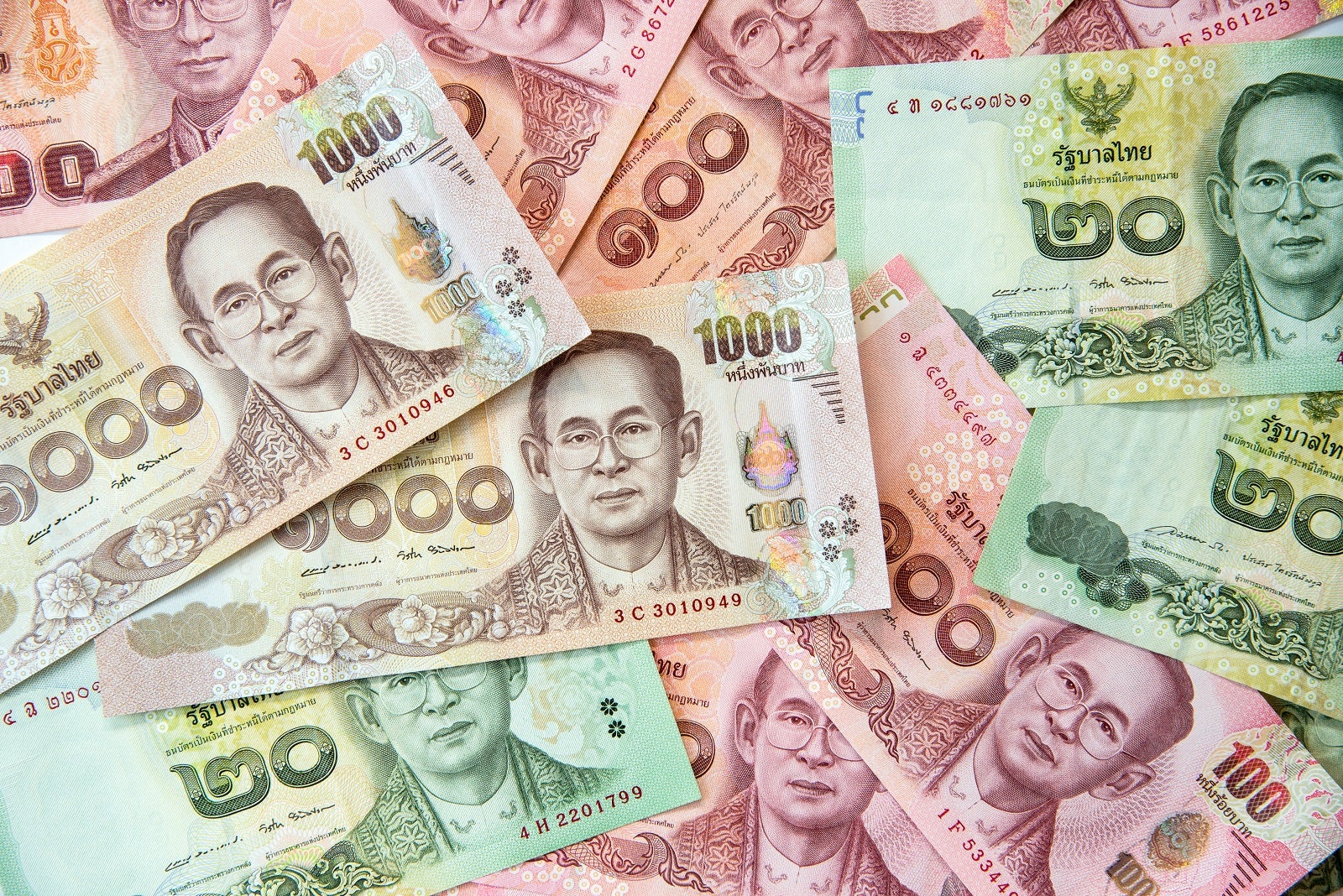 This point may be obvious, yet is still amusing – people coming to settle in Thailand spend the first few months converting all prices to the currency of their home country. After using Thai baht every day for years, it becomes second nature for expats to convert all prices to Thai baht when they're back at home for holidays or traveling abroad.
5
We see a moped as a potential family vehicle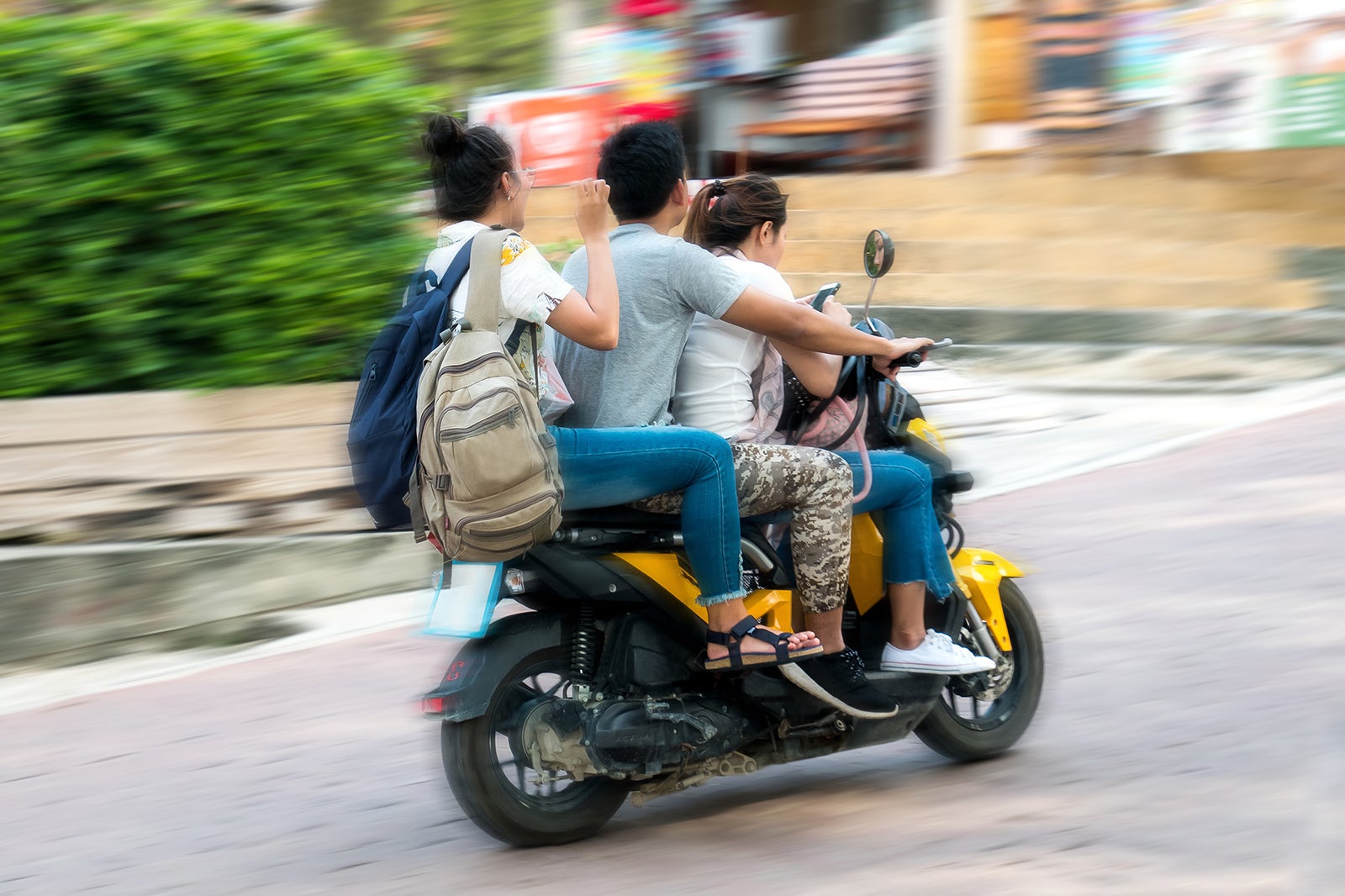 A motorbike is a simple and cheap convenience for those who don't own a car in Phuket. It helps you get from point A to B and back again without having to wait for a taxi and haggle down the fare. Pretty soon, you find yourself carrying more and more cargo, precariously balanced on the footplate. Then you start offering rides to more and more people – way more than the bike was ever designed for. It's not long before you find that a simple Honda Click is more versatile than any family saloon car. It's able to carry around 4 passengers, a small dog, and a large suitcase, sometimes all at once!
6
We remove our shoes before entering a building... even back home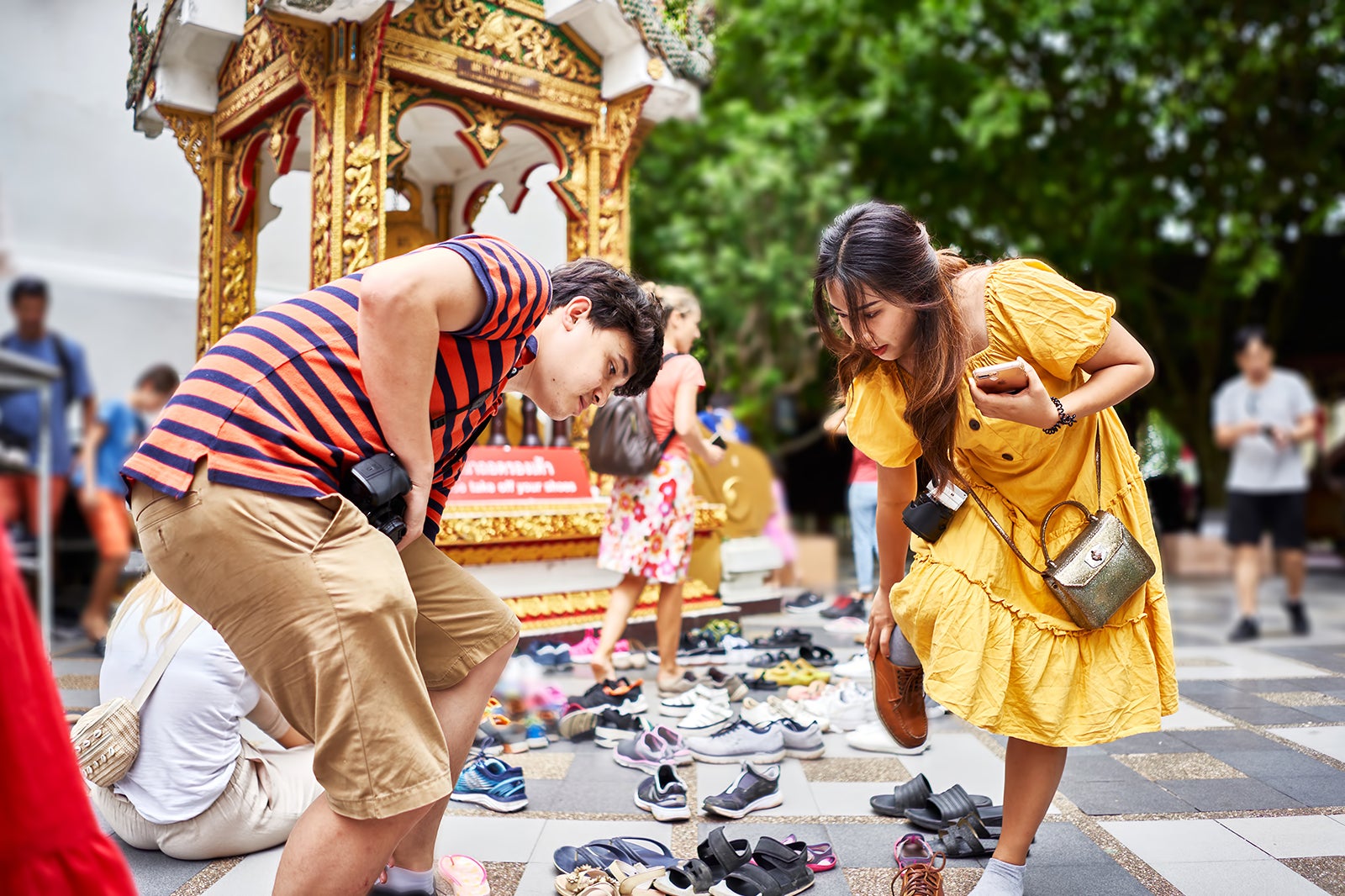 When visiting Phuket's notable religious sites, you will have noticed dozens of sandals and shoes left outside by devotees. Well, this isn't a practice exclusive to temples – Thais take their shoes off before entering most buildings, especially homes. It doesn't take long for the practice to rub off on expats, who might even start applying it to their own house. This also means that you can spot an expat by the fact that they mostly wear slip-on shoes or sandals.
7
We go to the beach, but hardly swim or sunbathe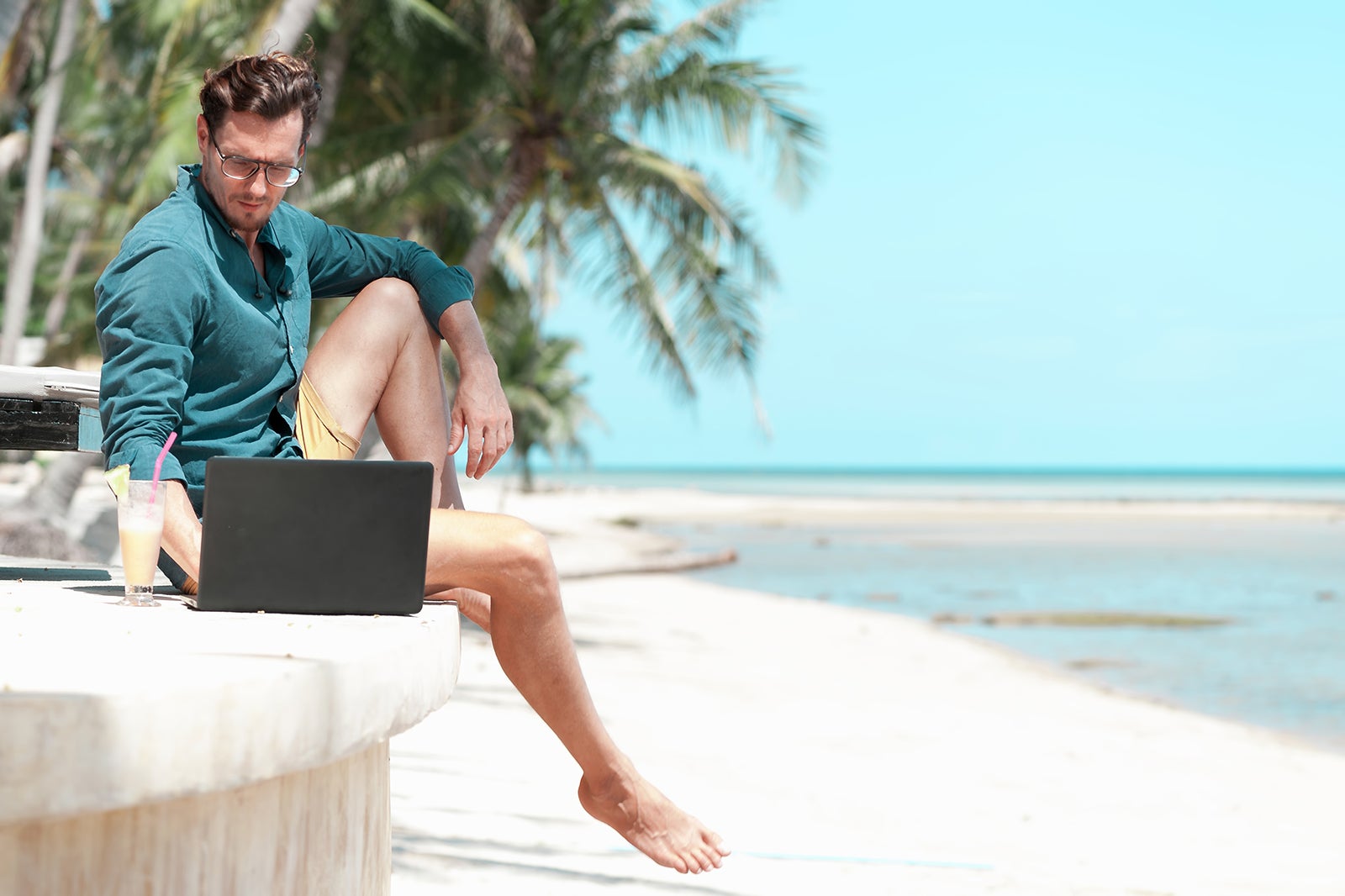 You can always spot an expat by their tan lines, generally on the forearms and lower legs. Phuket may be loved for its gorgeous beaches, but those who have lived here a little too long have long-since given up on any hope of maintaining an even tan. They also rarely venture into the warm sea, instead just enjoying the cool breeze and a refreshing beer (with ice, naturally) under an umbrella or tree.
8
We need to wear warm clothes if it's below 25°C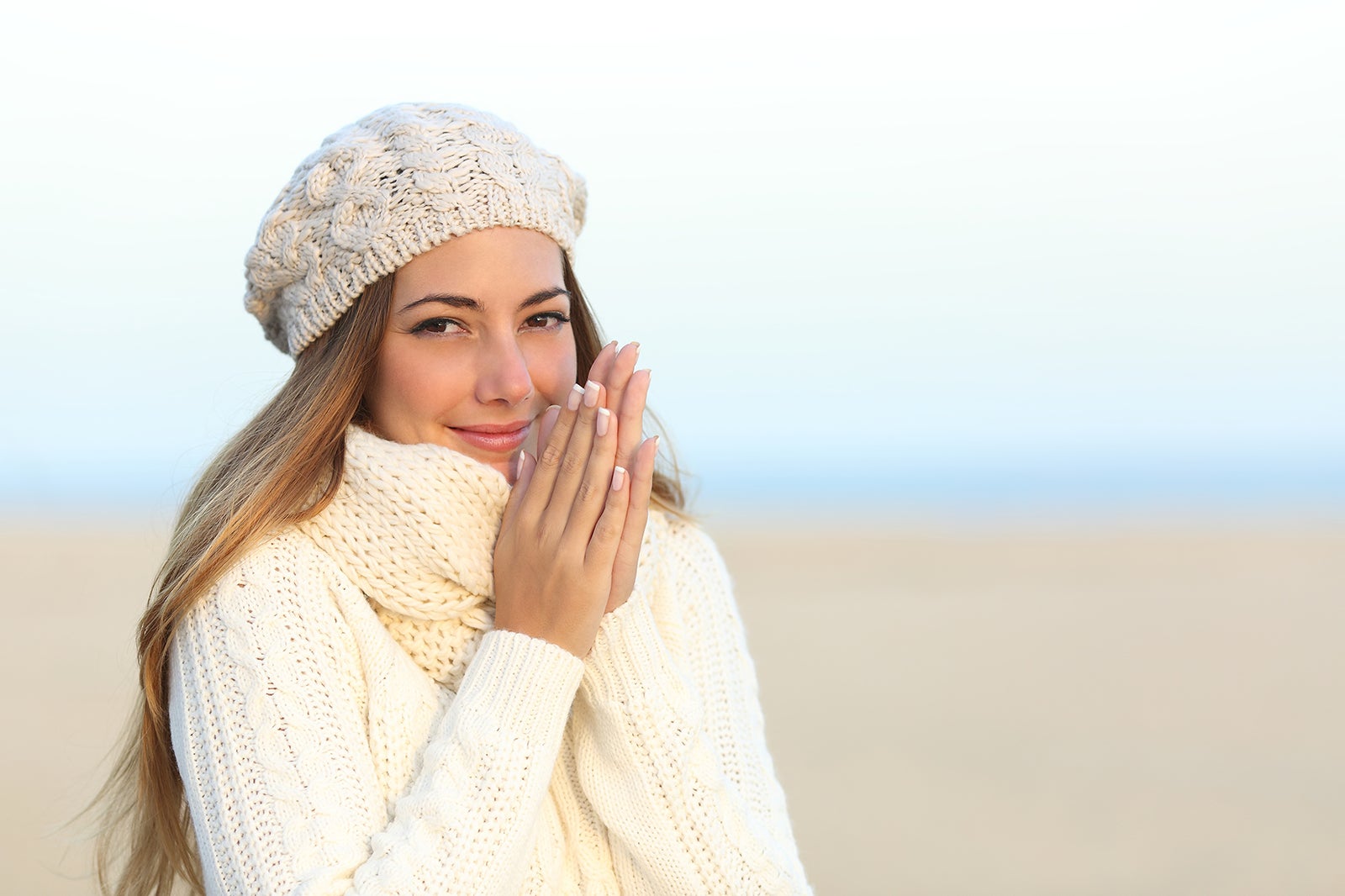 The average temperature in Phuket is 29°C – obviously a lot higher than most European countries, which many expats migrate from. With time, you get so used to that heat that it comes as a shock when the island experiences reduced temperatures. After a few years living in the warm, tropical climate of Phuket, most foreigners start reaching for jackets and even woolly jumpers as soon as the temperature drops below 25°C.
9
We avoid touristy Thai restaurants... because we know!
Thai restaurants in major resort destinations like Patong and Kamala are geared towards foreign taste buds, serving dishes with fewer chillies and milder combinations of herbs and spices. While these venues are popular among tourists, they are rarely visited by locals or long-term expats, who prefer the real taste of Thailand (and the lower prices) you get from a real local restaurant.
10
We can spot a ladyboy in seconds - can you?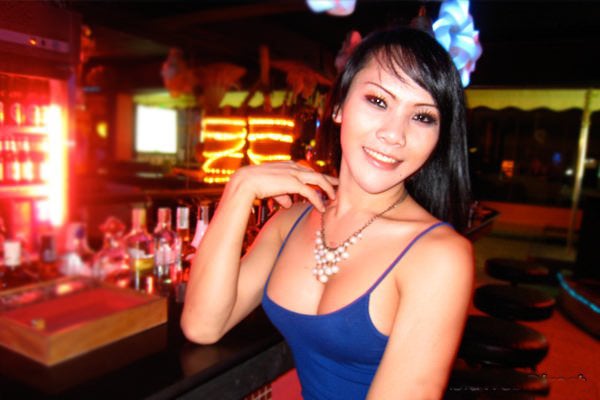 As a newcomer to Phuket, you might find Thai dancers in their exotic costumes on Bangla Road or outside cabaret theatres are so strikingly beautiful that you cannot help but stop and pose with them for a photo. You know that you've probably been in Phuket too long when, after years of encountering ladyboys (as transwomen are widely and affectionately known throughout Thailand) in everyday life, seeing them just ceases to be a surprise. Of course, that might not stop you from being able to tell them apart from the natural-born females at a distance of 20 paces.
Back to top