11 Unusual & Funny Things in Phuket
Phuket's Quirky Sights
Like every country around the world, Phuket has many idiosyncrasies that might seem unusual to first-time visitors to the island. Some are common in many cities in Southeast Asia, while others are unique only to Thailand. Don't be surprised to see a fellow foreigner doing the same things as the locals – they're definitely expats and visitors who have stayed on the island too long! We've listed Phuket's out-of-the-ordinary sights, which you'll experience at some point during your vacation.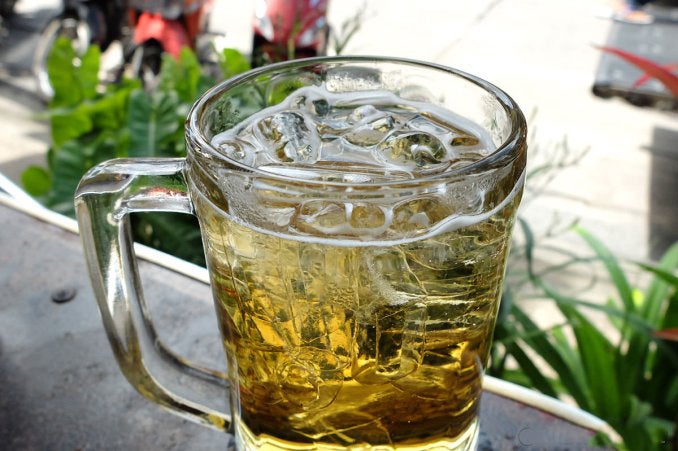 In Thailand, beer needs to be paired with lots of ice cubes as it gets warm within minutes. While this could be considered as a lack of taste in Europe, it's very common in Phuket bars, restaurants and pubs. We highly recommend giving beer on the rocks a try – you might discover a new way to appreciate your brew.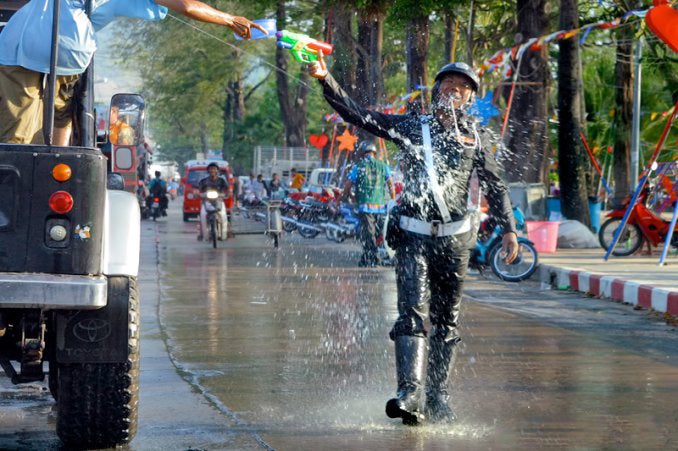 During Thailand's annual Songkran Festival, Thailand becomes a massive water battleground. Just about everyone – even the police –aren't spared during the event, getting soaked from head to toe in ice-cold water. It's an excellent opportunity for those who want to splash water at a policeman and not getting arrested for it.
Read more
3
Toilet paper used as napkins on restaurants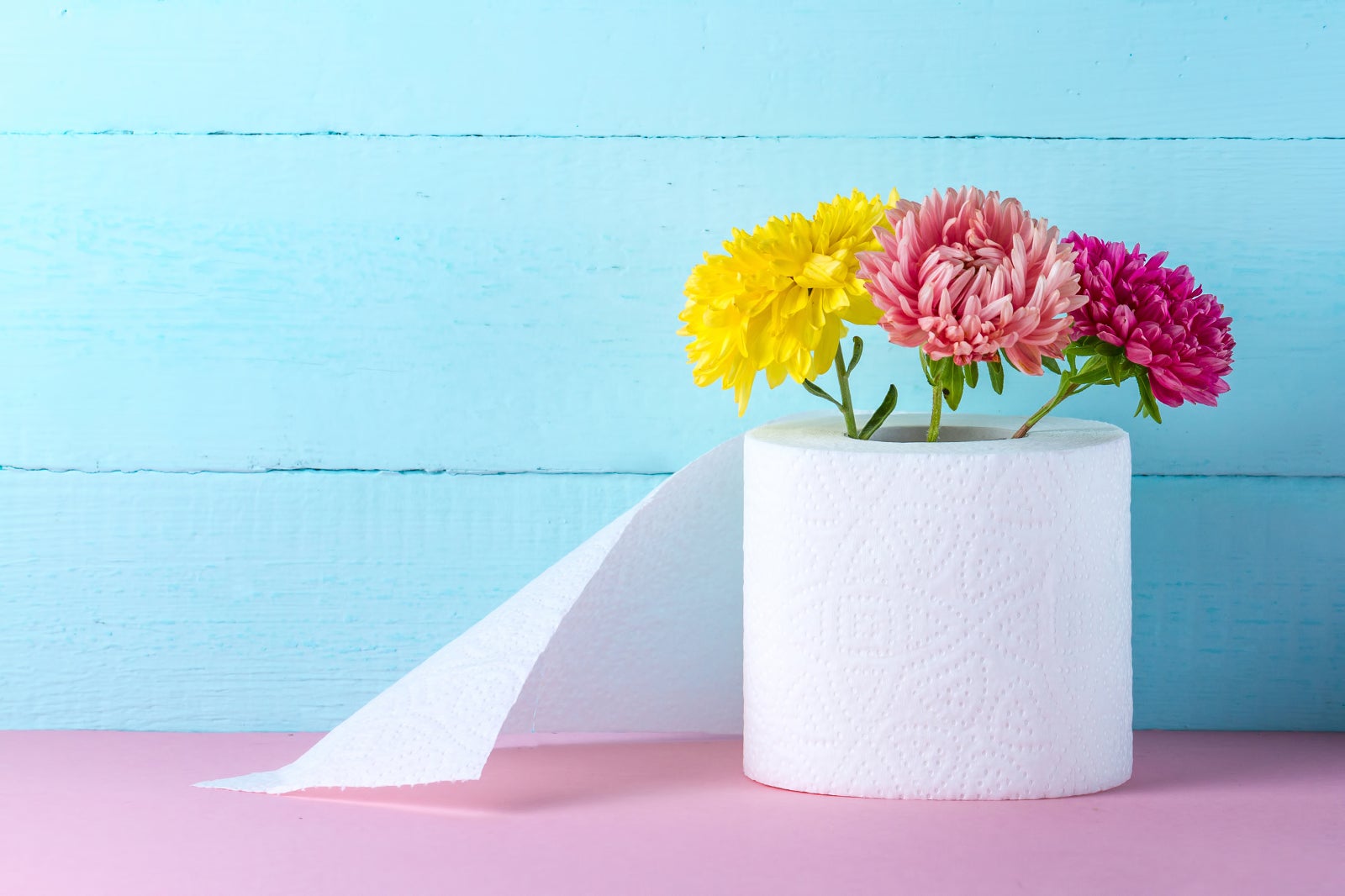 Many local restaurants in Phuket (and the rest of Thailand) don't bother with the formality of table napkins. A roll of toilet paper in a plastic container often does the trick nicely.
4
Driving a motorbike with an umbrella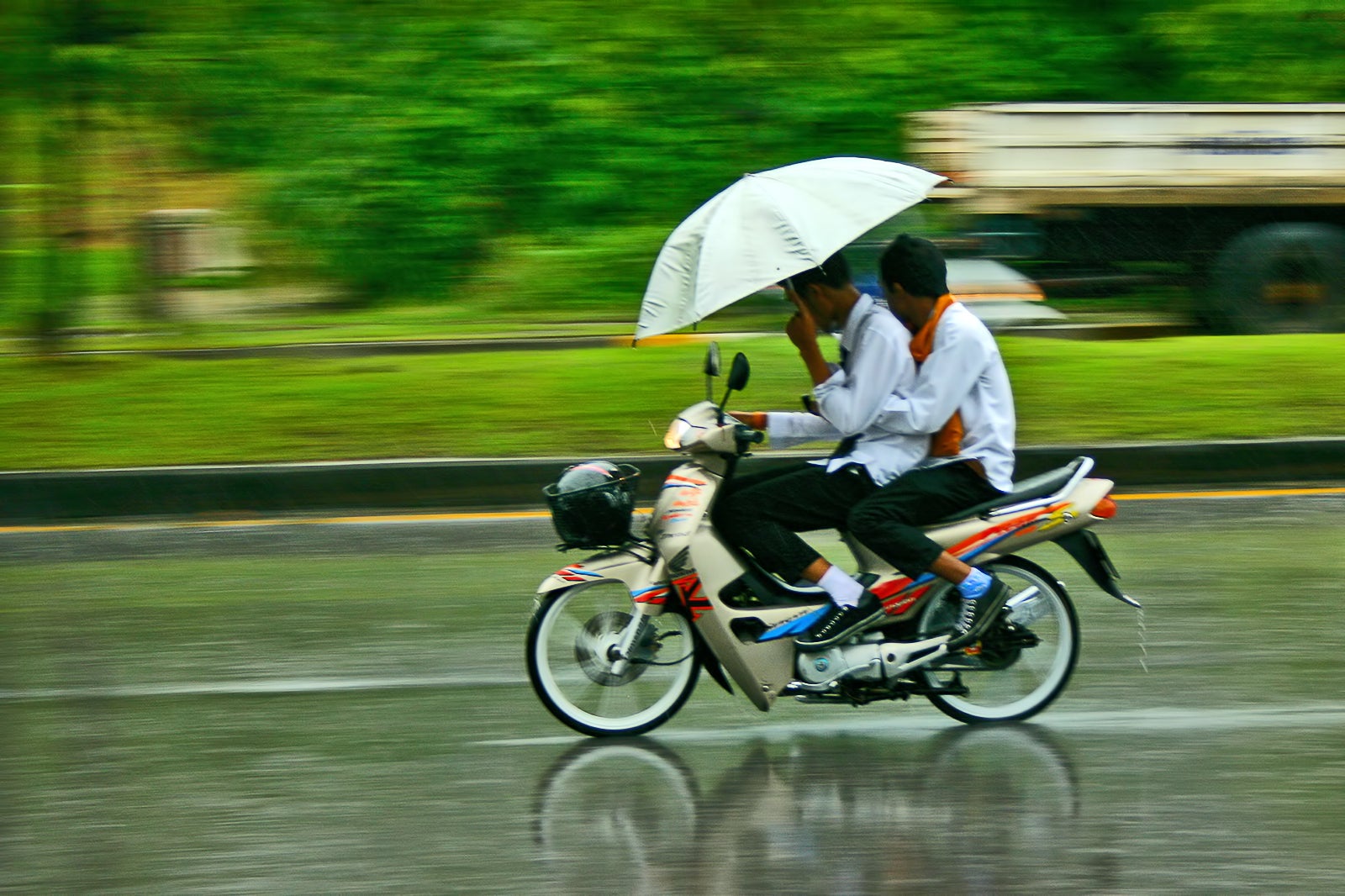 When it rains in Phuket, you can often see people riding their motorbikes holding an umbrella in one hand. They seem to have little to no consideration for risks such as slippery roads, reduced visibility and the wind factor.
5
Gasoline in whiskey bottles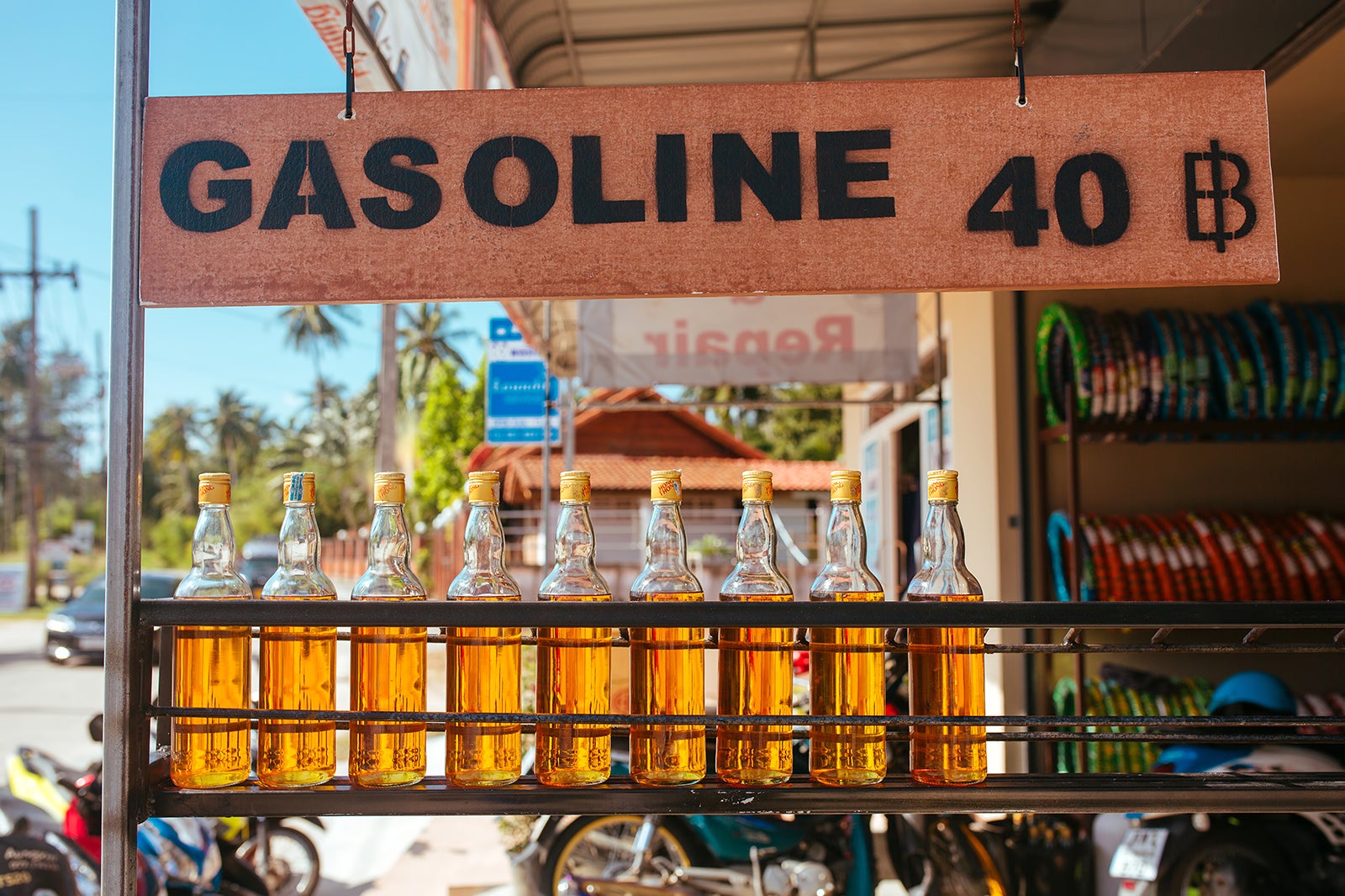 Petrol stations aren't easy to find in some areas of Phuket, so it's best to fill your up vehicle before heading out. The locals have found a simple way to make a bit of money while helping other drivers – they sell gasoline in whiskey bottles. You can spot these colorful and somewhat misleading displays in front of houses or small shops close to the road. Note that the price is a bit higher than most petrol stations, but unavoidable if you're in a remote part of Phuket.
6
Beach chairs made of plastic blue pipes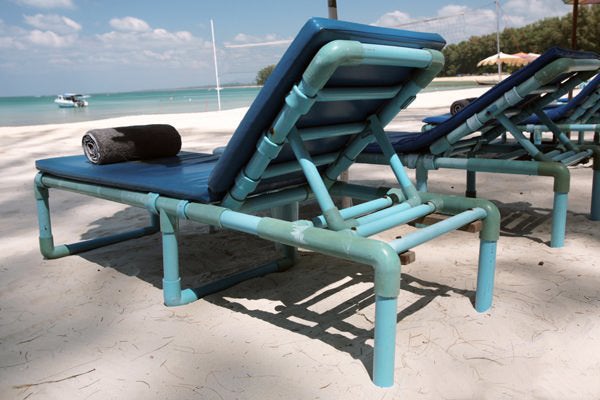 Locals lacking the budget to invest in proper beach chairs often come up with rather amusing yet practical solutions. In this case, they collect spare plastic pipes (usually in blue) to construct sun loungers. These concoctions are surprisingly sturdy – almost as good as the real thing.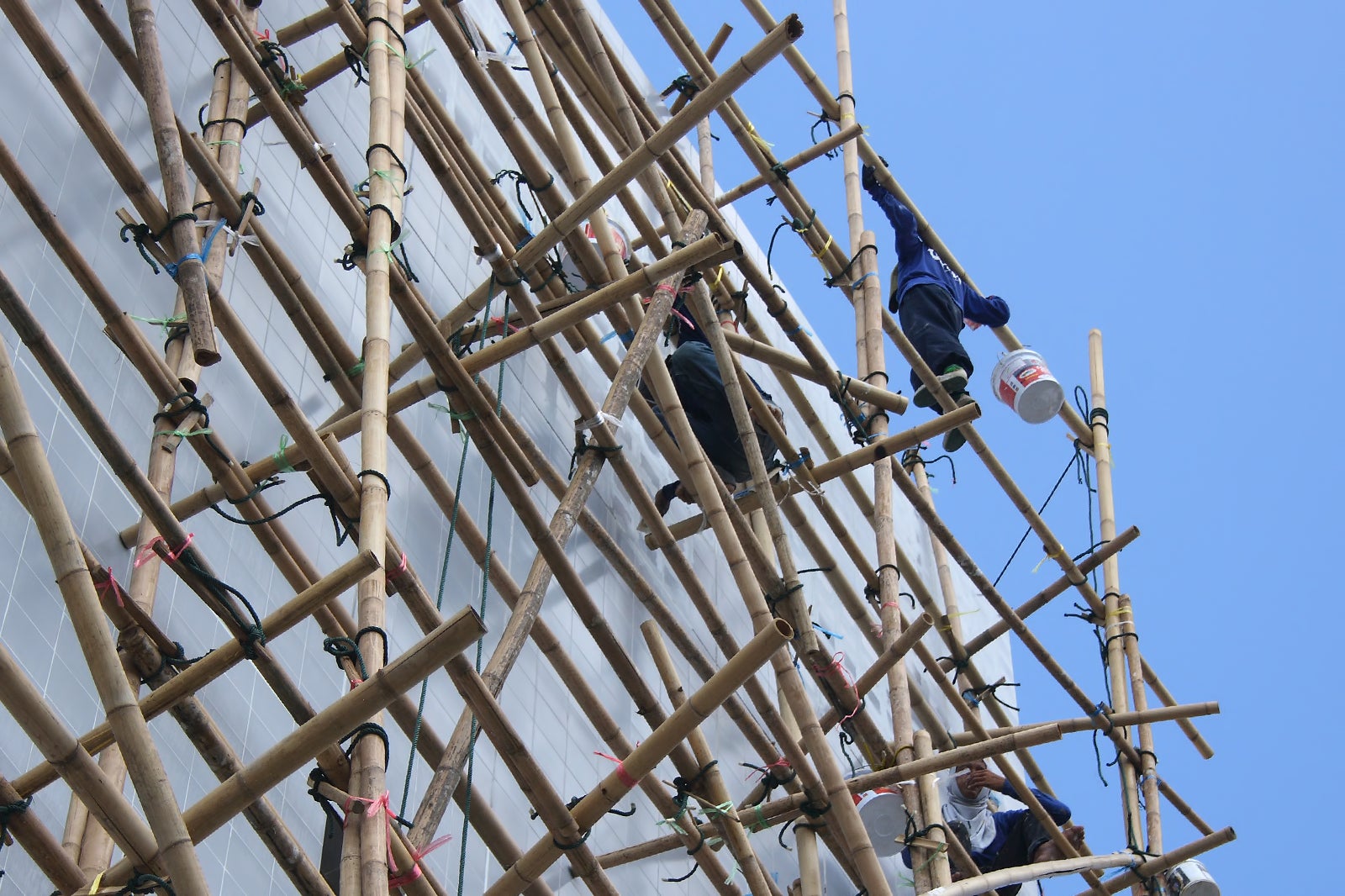 Bamboo scaffolding is only secured by rope, sometimes without safety harnesses. You'll see many builders, painters and window cleaners casually going about their day on these rickety constructions. Just looking at them is enough to make anyone shake in their shoes.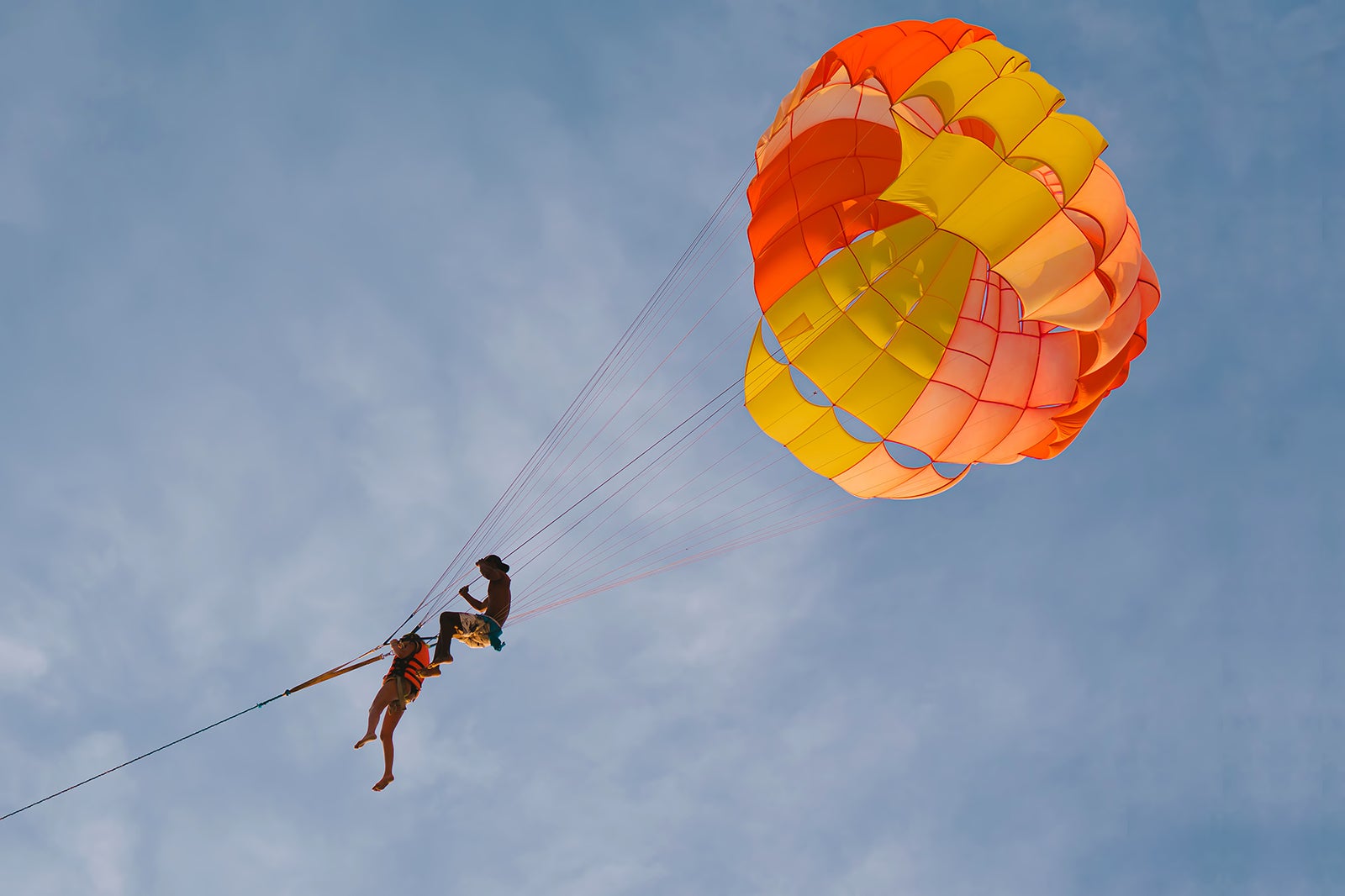 Parasailing is a common activity on Phuket's touristy beaches, especially Patong. If you're a beginner, an 'instructor' will accompany you during the ride. The only trouble is that he's completely unattached to any sort of safety harness. If he falls, you'll probably have to figure out how to land yourself.
9
Rubber strips on truck wheels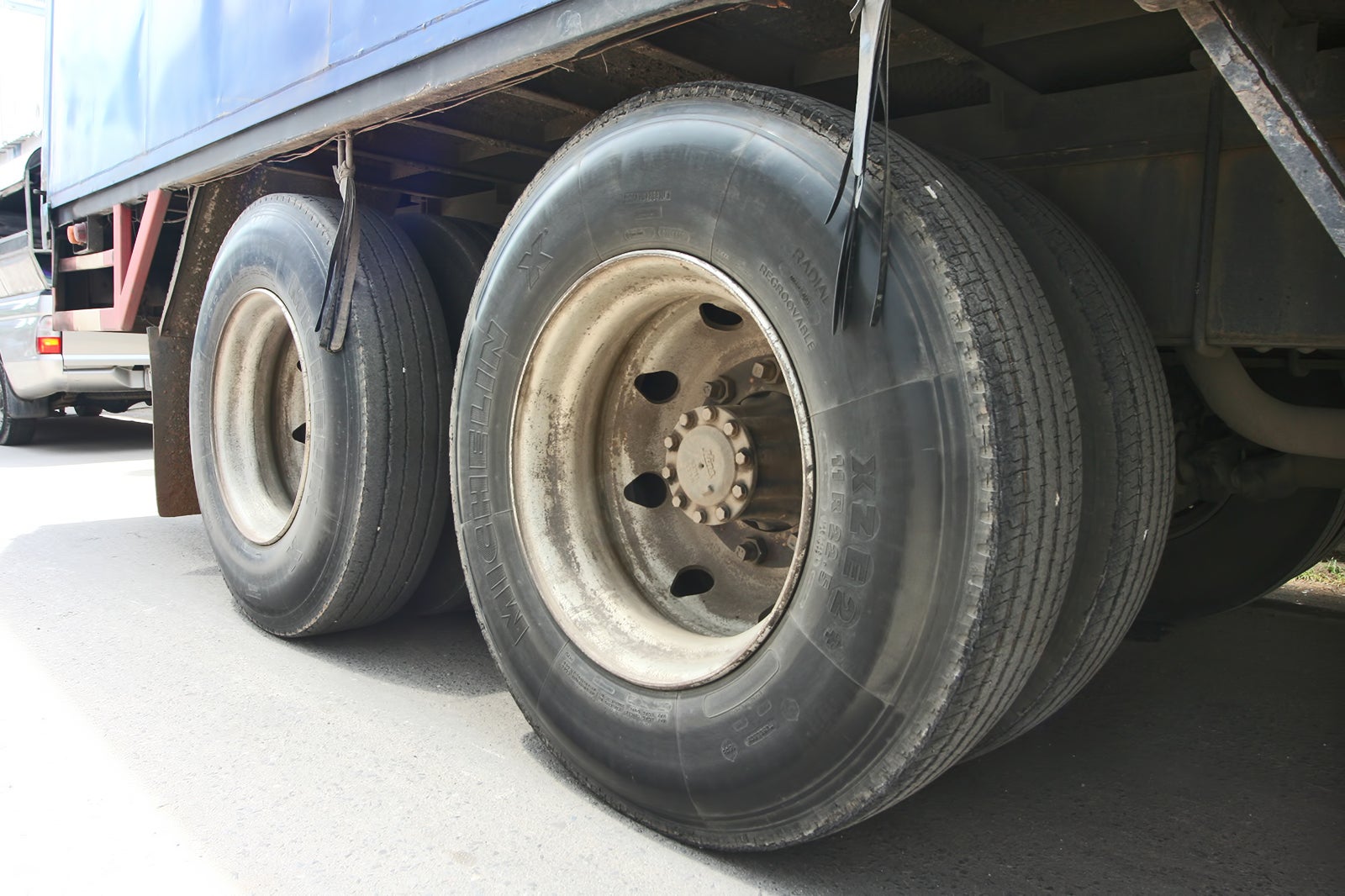 Thai truck drivers attach rubber strips above their tyres as an easy way to keep them clean and black. When the truck is mobile, these straps flap about, removing the dust and mud throughout the trip.
10
Trucks overloaded with workers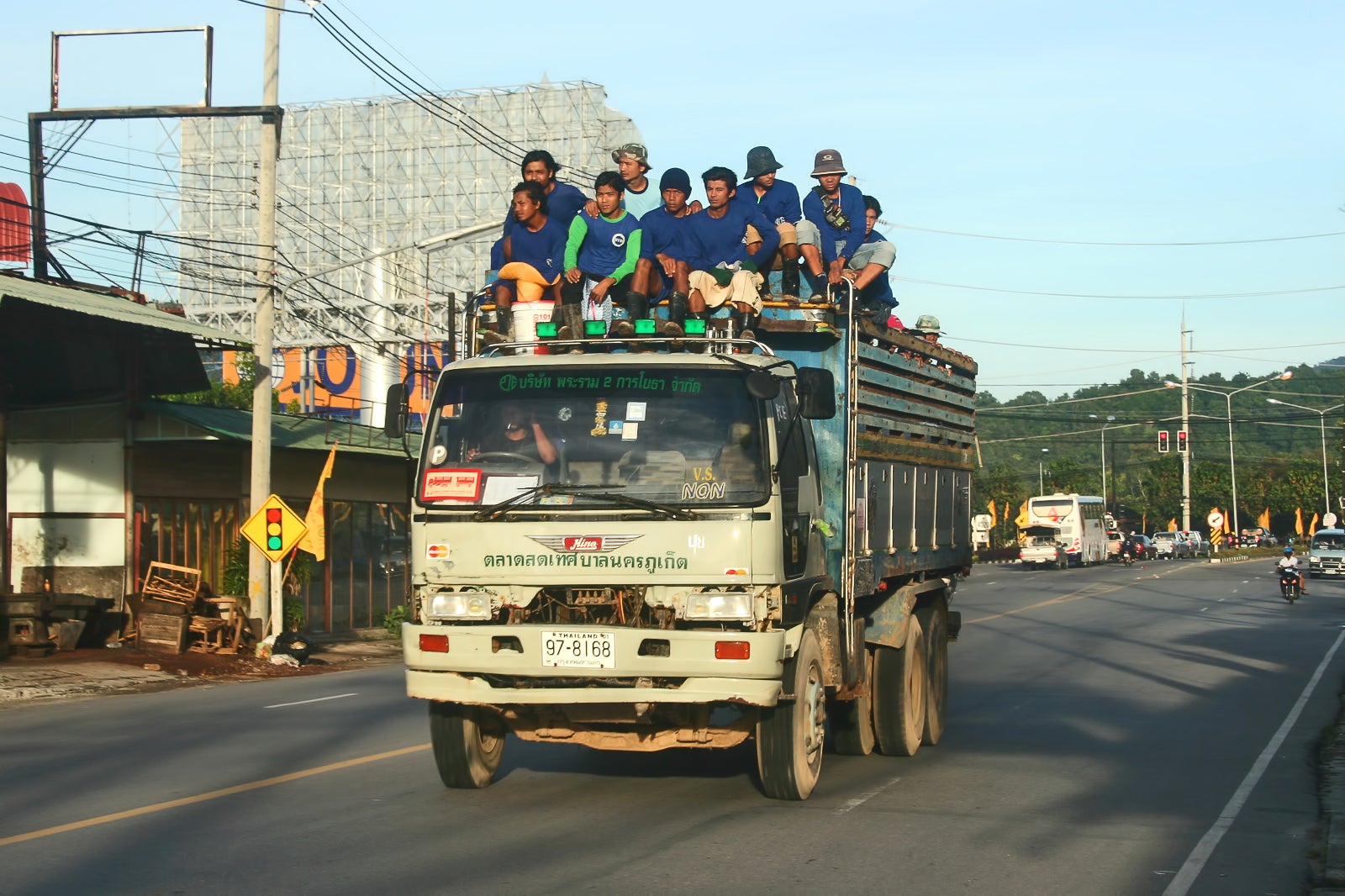 Thai workers have enough dangers to deal with at their worksite, but unfortunately, getting to work is also a major hazard for them. You'll often find them crammed into the back of small trucks and pickups. In the mornings and evenings, you'll see these vehicles straining and creaking under the weight of workers, all looking remarkably cheerful.
11
Weights made from cement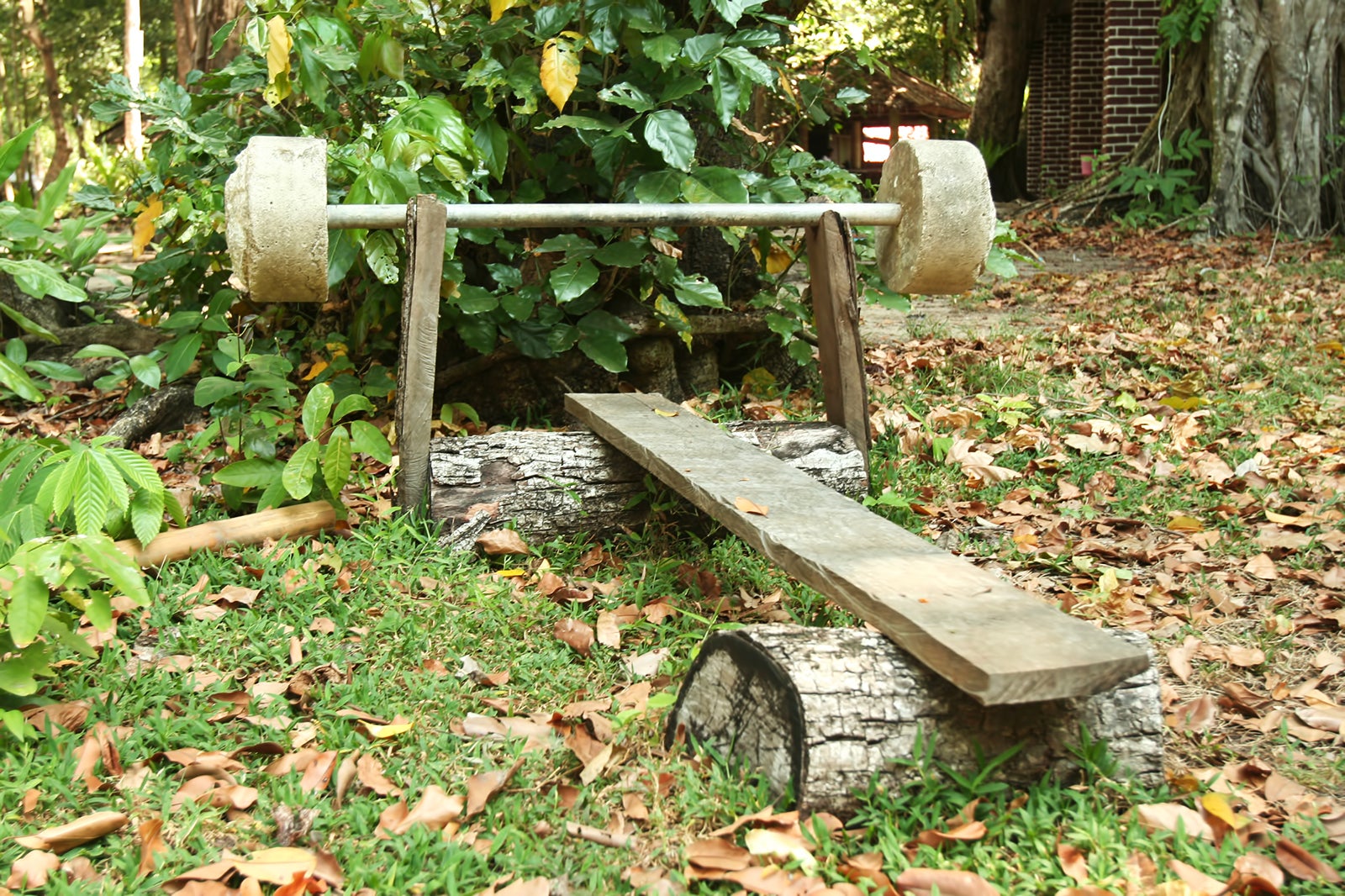 Thai ingenuity rules even when it comes to getting fit in Phuket. Some locals fashion barbells and dumbbells out of cement and unused metal bars. You might even find a couple of these when hiking in the island's popular forests.
Back to top