Phuket Aquarium offers an afternoon of fun for the whole family, featuring thousands of tropical, colorful and exotic marine creatures. The Aquarium is a hit with youngsters who may not have come up so close and personal with such unusual sea life before.
Over 30 tanks of freshwater and saltwater creatures offer children plenty of time to be fascinated with the weirdness of the undersea world. Cuttlefish hover like spaceships, razorfish look like sinking sticks, and the so-ugly-you-can't-help-staring stonefish could go by no other name. The diverse selection includes eel, crab, shrimp, sharks, and fish that range from brilliantly colored to cleverly disguised.
Phuket Aquarium - one of the highlights of 67 Best Things to Do in Phuket and 10 Things to Do in Phuket When it Rains (Read all about Phuket Province here)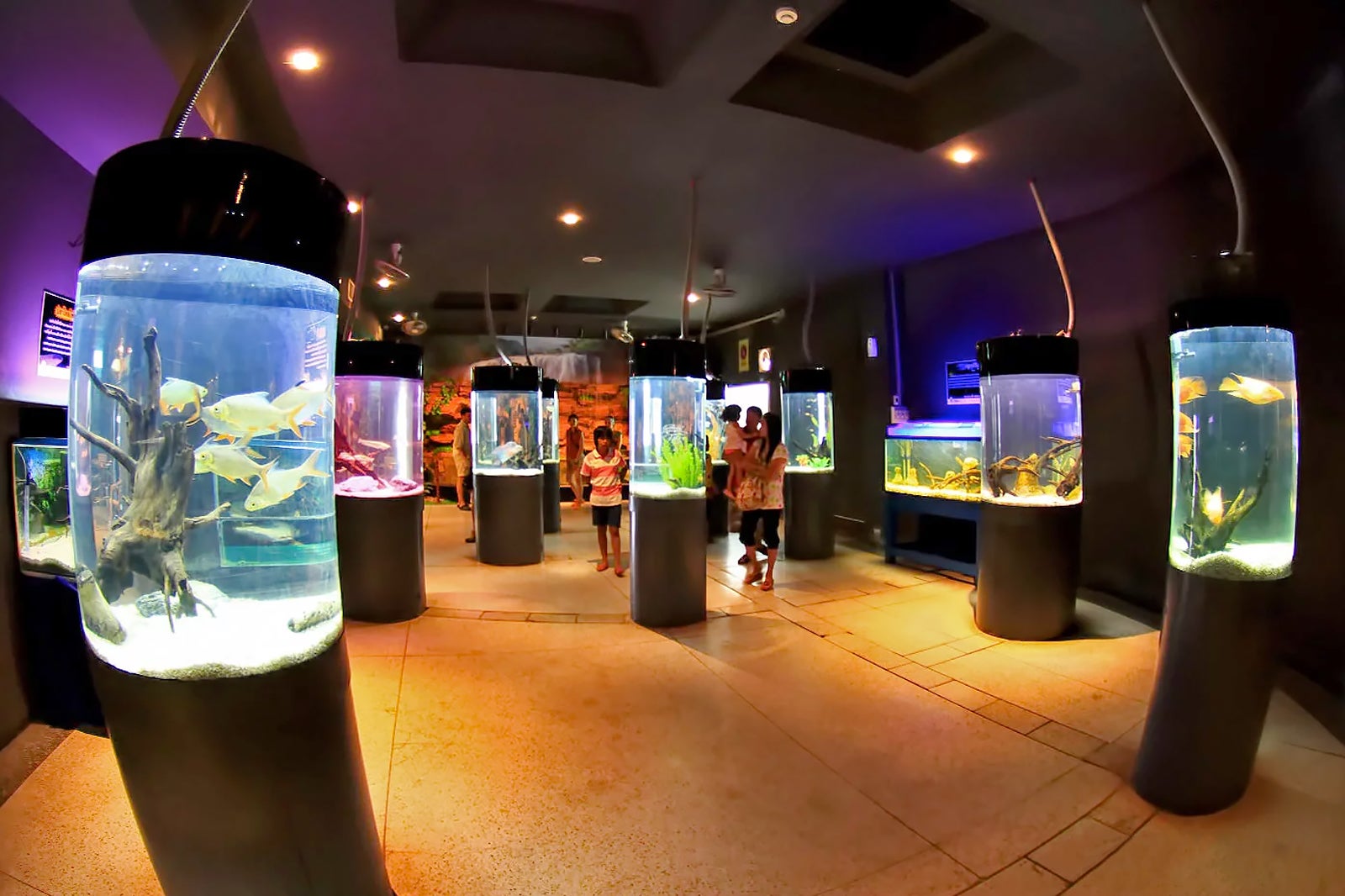 The tunnel at Phuket Aquarium
The star attraction is a large tank with a tunnel through its center. Inside, you're surrounded by a kaleidoscopic swarm of rays, snapper, grouper, wrasse, sharks, and others. Show up at lunchtime, say 11am on the weekends, for a bonus of watching the fish devour a meal. Stepping out the end of the tunnel, you're greeted by massive man-sized cod in the aquarium's 110-ton tank.
All exhibits are labeled in Thai and English, with interesting facts about the creatures included. Floor-to-ceiling wall displays go into greater detail about marine life, habitats, and conservation issues. Outside the main gallery, a nature trail leads to turtles; lots of them. Large pools contain baby hawksbills and green sea turtles honing their swimming techniques, and injured adults enjoy an early retirement in the rehabilitation area.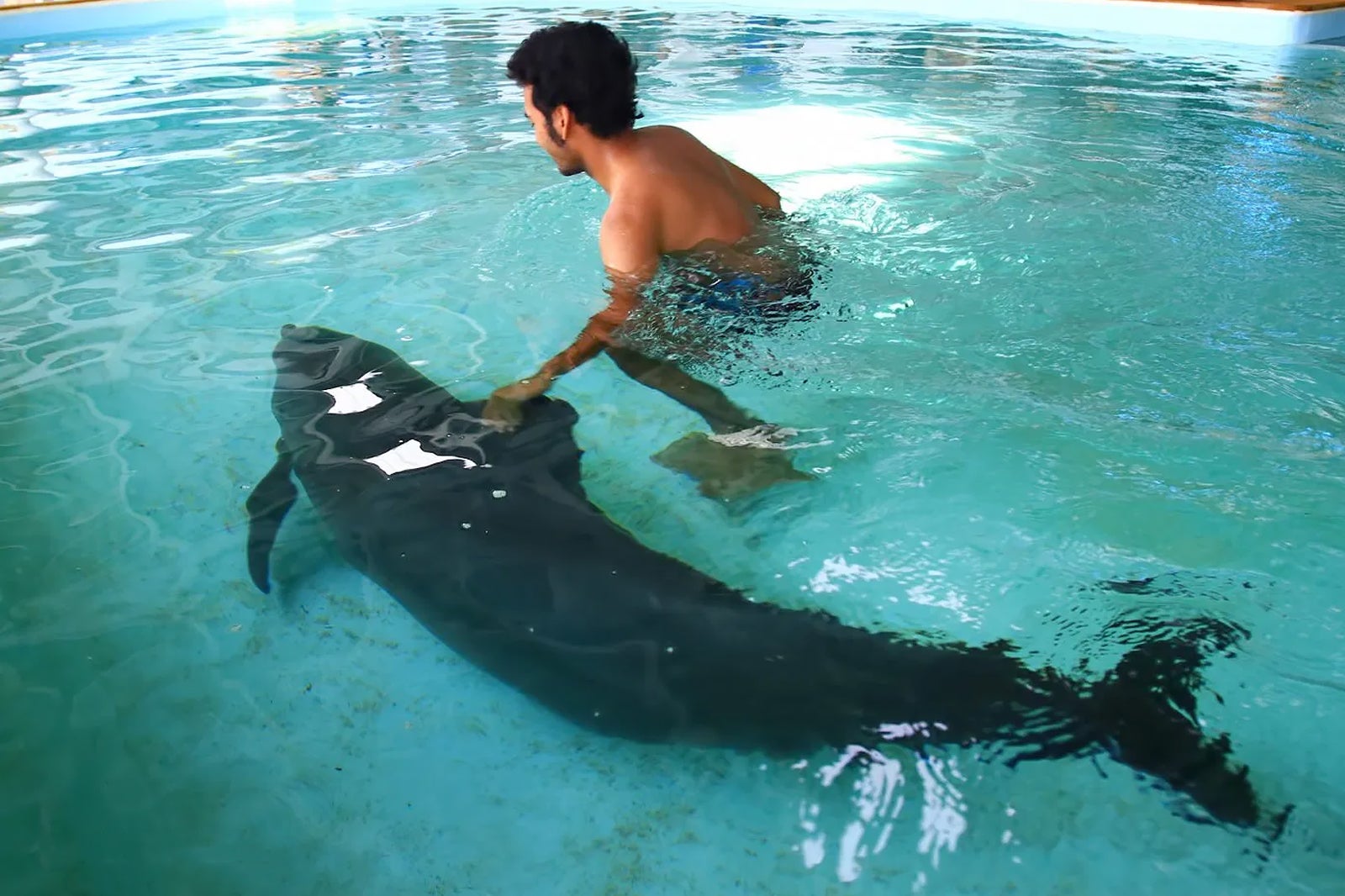 Phuket Marine Biological Center (PMBC)
Phuket aquarium is part of the Phuket Marine Biological Center (PMBC) – 8 hectares of prime waterfront on Phuket's southeast coast devoted to marine education, research, and protection.
Phuket Aquarium
Location: 51 Moo 8 Sakdidet Rd, Muang, Phuket 83000, Thailand
Open: Daily from 8.30am to 4.30pm
Phone: +66 (0)76 391 126
Back to top