Tonsai Waterfall (Ton Sai Waterfall) is a leisurely spot in the northeastern part of Phuket. Though it's inland and far from the beaches, you easily appreciate the scenery along the road from Thalang Town's junction heading to the falls. This 3-km-long road has delightful rural views and farmland – it gets even get better once you're within the green virgin forest and its peaceful surroundings.
Ton Sai is more accessible compared to the nearby Bang Pae Waterfall, but it's not as big or impressive. Still, it's a great cool spot for a day out from the hot Phuket sun.
Tonsai Waterfall in Phuket - one of the highlights of 4 Great Waterfalls in Phuket (Read all about Phuket Province here)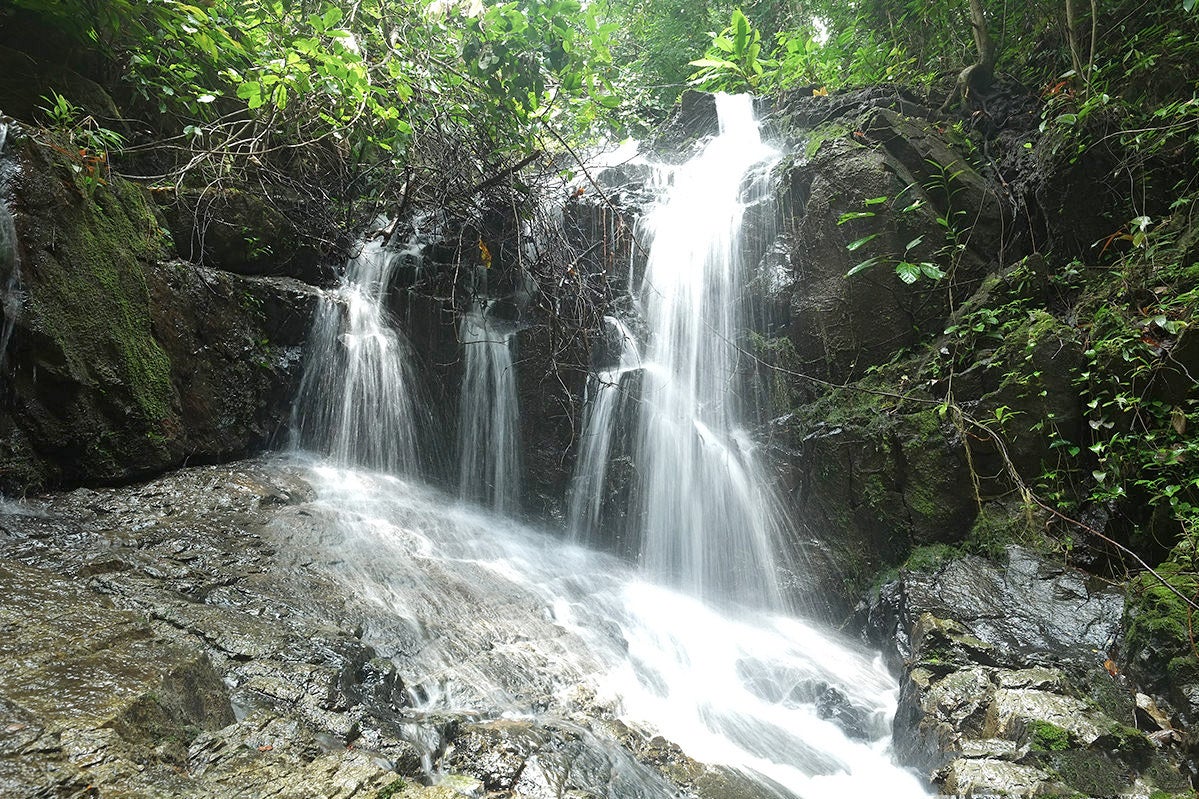 Tonsai Waterfall highlights
Tonsai Waterfall is on the western side of Khao Phra Thaeo National Park, a green area spanning around 22.28 sq km. In fact, you can walk through the park from the waterfall to Bang Pae. You can even rental a guide who'll help you point out interesting fauna and flora along the way.
There is an information center where you can ask about a guide for rental. Note that all posters and announcements are written in Thai. There's also a 2-km and well-signed trail around the back of the waterfall. Cold drinks and snacks are often available at a small restaurant near the information center.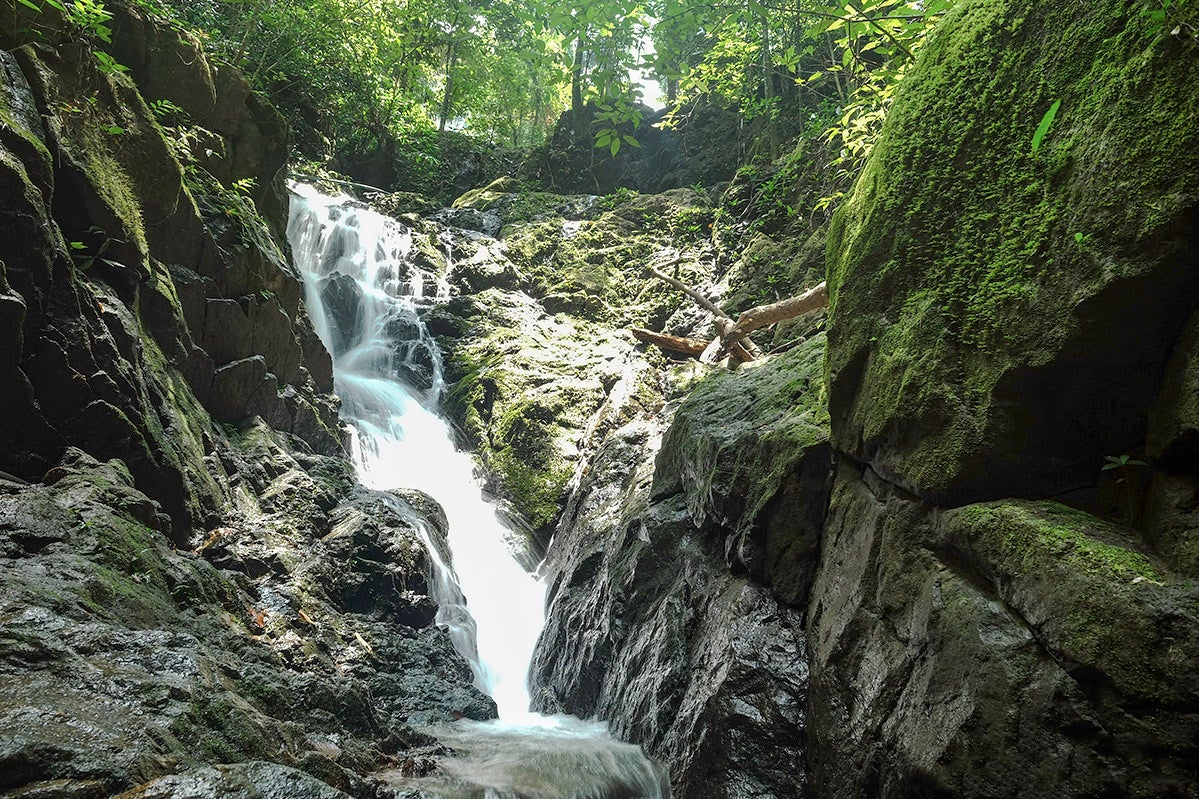 If you're interested in tropical plants, you'll enjoy seeing the rare white-backed palms. First discovered in Thailand, this elegant palm has beautiful big circular leaves that are shaped like a fan, with a green upper surface and white underneath.
Tonsai Waterfall is a nice place for birdwatching as the rainforest is home colorful local birds, such as the red-billed malkoha, the greater racket-tailed drongo and red-backed sea eagle. Some of the many migratory birds you might spot here include the Siberian blue robin and forest wagtail.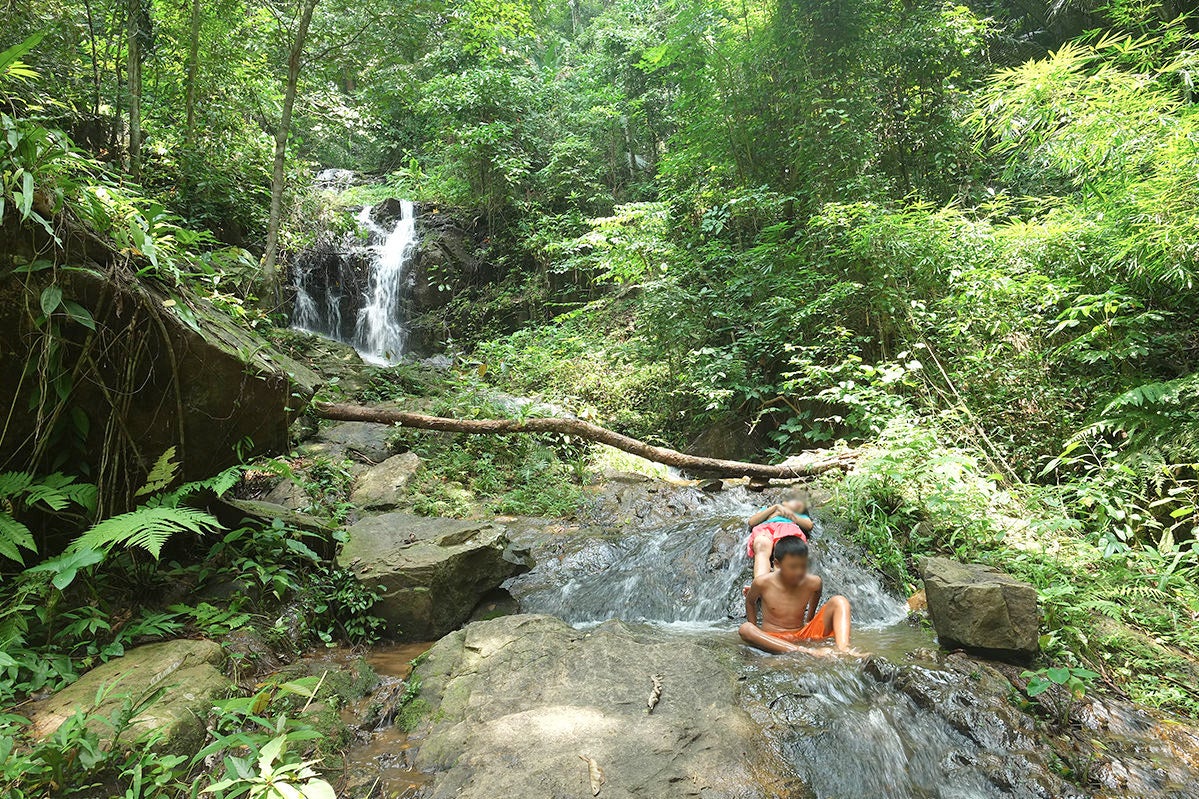 Good to know about Tonsai Waterfall
Tonsai Waterfall is a good spot for an outing in Phuket as it's very family-orientated. There are ample WC facilities, a carpark, well-maintained gardens, a small playground, shaded areas, and camping spot.
Locals often jump into the small natural pool of water and frolic around with their clothes on (T-shirts and shorts). Avoid wearing a bikini at any Thai waterfall if you don't want to stand out.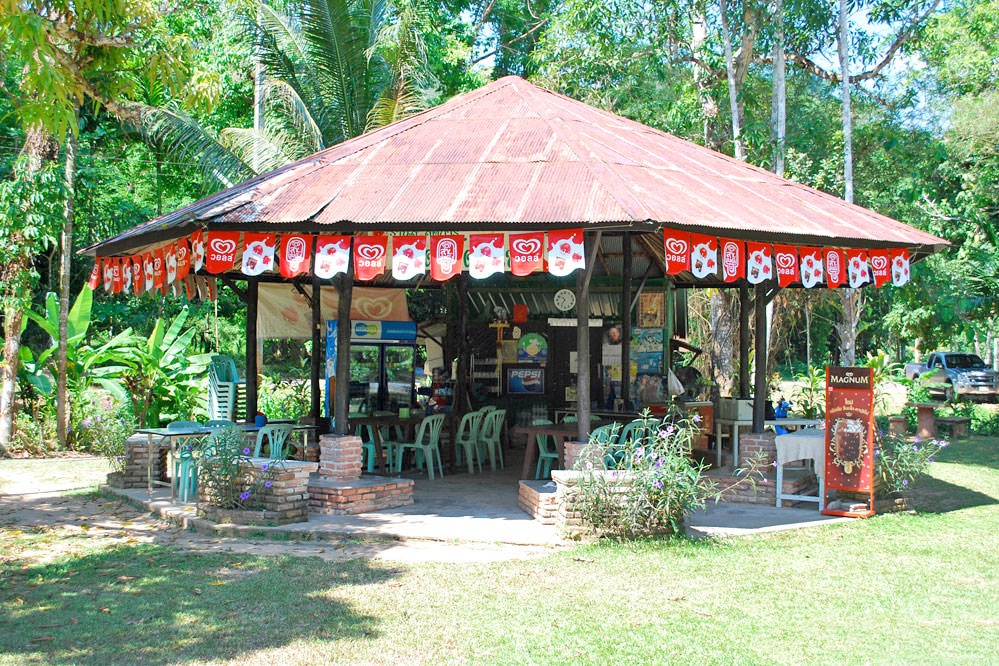 Tonsai Waterfall in Phuket
Location: Thep Krasatti, Thalang, Phuket 83110, Thailand
Back to top