Monkey Bay (known as Ao Ling in Thai) is a popular spot on Phi Phi Don Island. Situated near the entrance of Dalum Bay (Loh Dalum), it's a small cove, very similar to Monkey Beach apart from the sand, which is thicker and bright yellow. A superb coral reef lies some 50 meters from the beach, offering memorable snorkeling opportunities.
The best way to reach Monkey Bay is by hiring a long-tail boat or by paddling your own sea kayak, which will take you a good 30 minutes.
Monkey Bay in Phi Phi Island - one of the highlights of 10 Best Snorkeling Spots in Phi Phi (Read all about Ko Phi Phi here)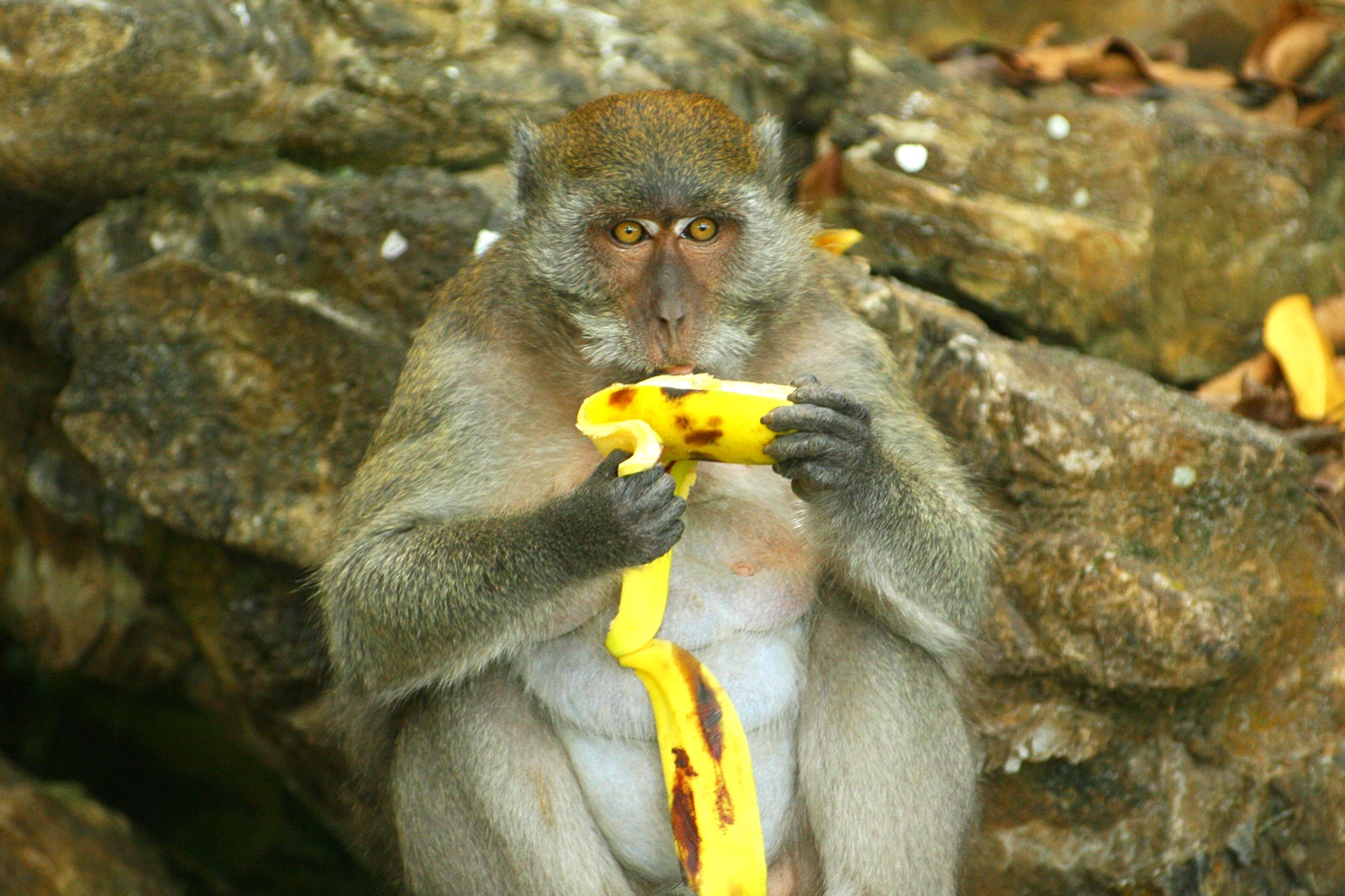 The bay is only inhabited by the colony of crab-eating macaques which gave it its name. Many people visiting Monkey Bay brought the bad habit of feeding the monkeys, so now they expect to get something to eat when they see visitors coming. Beware of these wild animals' behavior and do not go too close to them. Biting and scratching are common and painful issues. You certainly don't want to spend a day in Phi Phi Hospital to get a rabies vaccine during your vacation!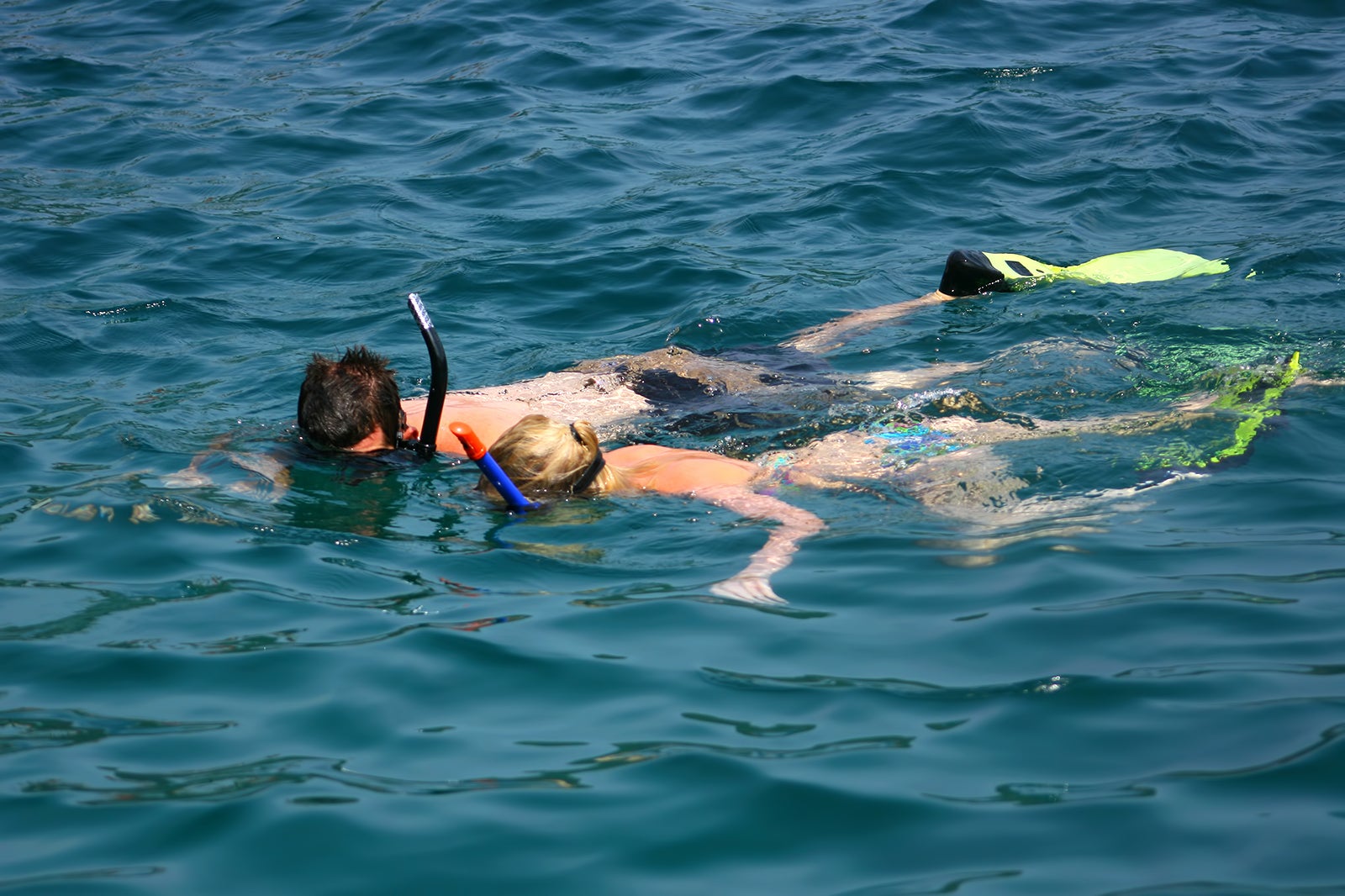 Monkey Bay in Phi Phi Island
Back to top