Mama Resto and The Cliff Bar are located at Mama Beach Residence, around 750 meters west of Tonsai Pier. Thanks to their idyllic beach setting and being sheltered by the towering and prolific limestone cliffs that mark the edge of Tonsai Bay, you can enjoy a nice meal with stunning sunset views.
Mama Resto and The Cliff Bar in Phi Phi - one of the highlights of 29 Best Restaurants in Phi Phi Island (Read all about Ko Phi Phi here)
Highlights of Mama Resto in Phi Phi
Mama Resto is a compact affair with clean lines, 10 tables and chilled-out music playing in the background. Our favorite spots are up at the bar and the terrace right in front of the beach, which offers excellent views of the Andaman Sea. Standout dishes at Mama Resto include the shrimp fried rice, cheese plate, and pad Thai.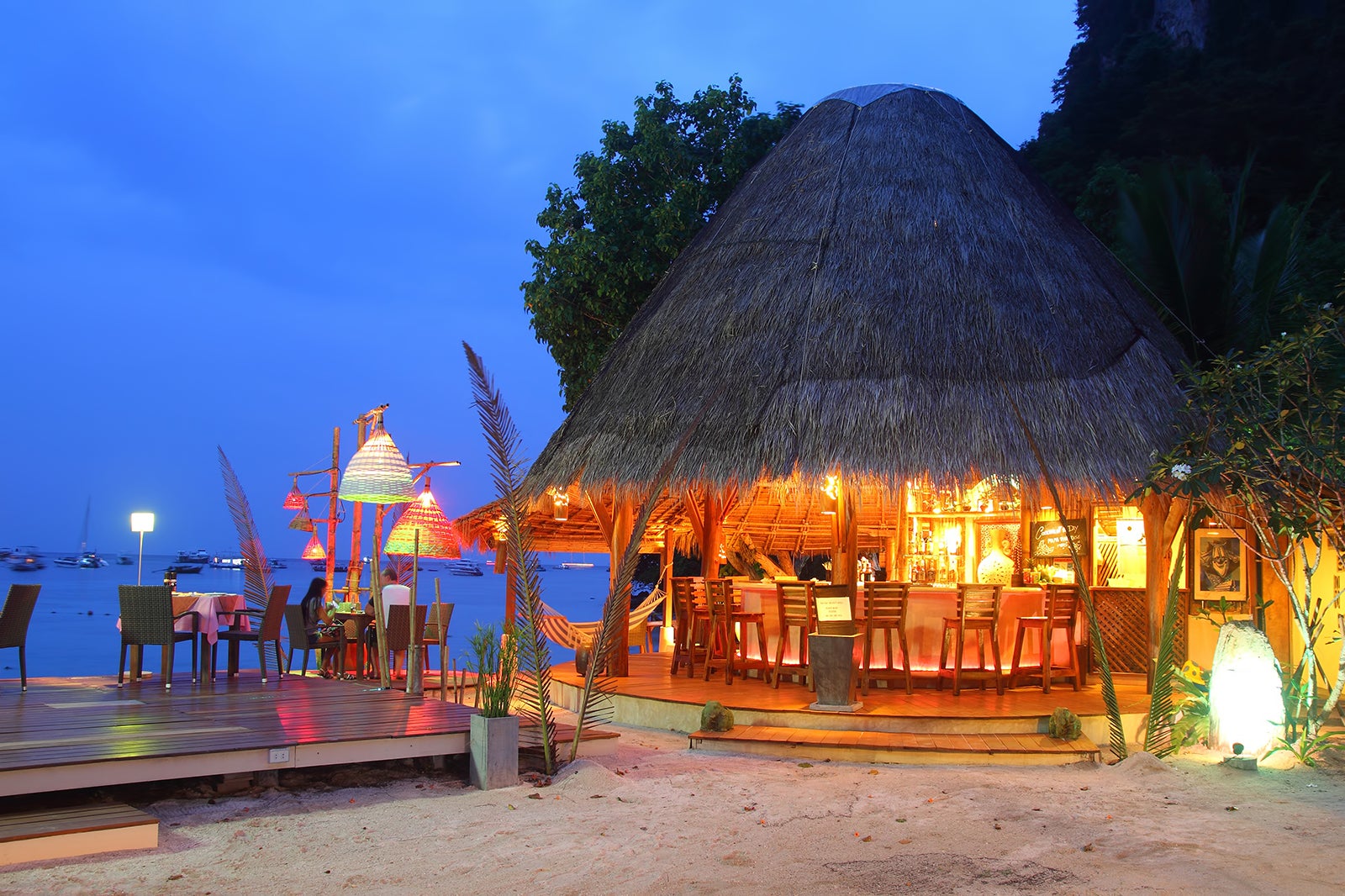 Highlights of The Cliff Bar in Phi Phi
The Cliff Bar in Phi Phi is a popular sundowner spot in Koh Phi Phi, thanks to its combination of ambient music and an extensive cocktail list. Its 3-language menu covers international, Thai and French cuisine. There's a friendly barman mixing up quality cocktails in a cone-shaped bamboo-and-thatch bar.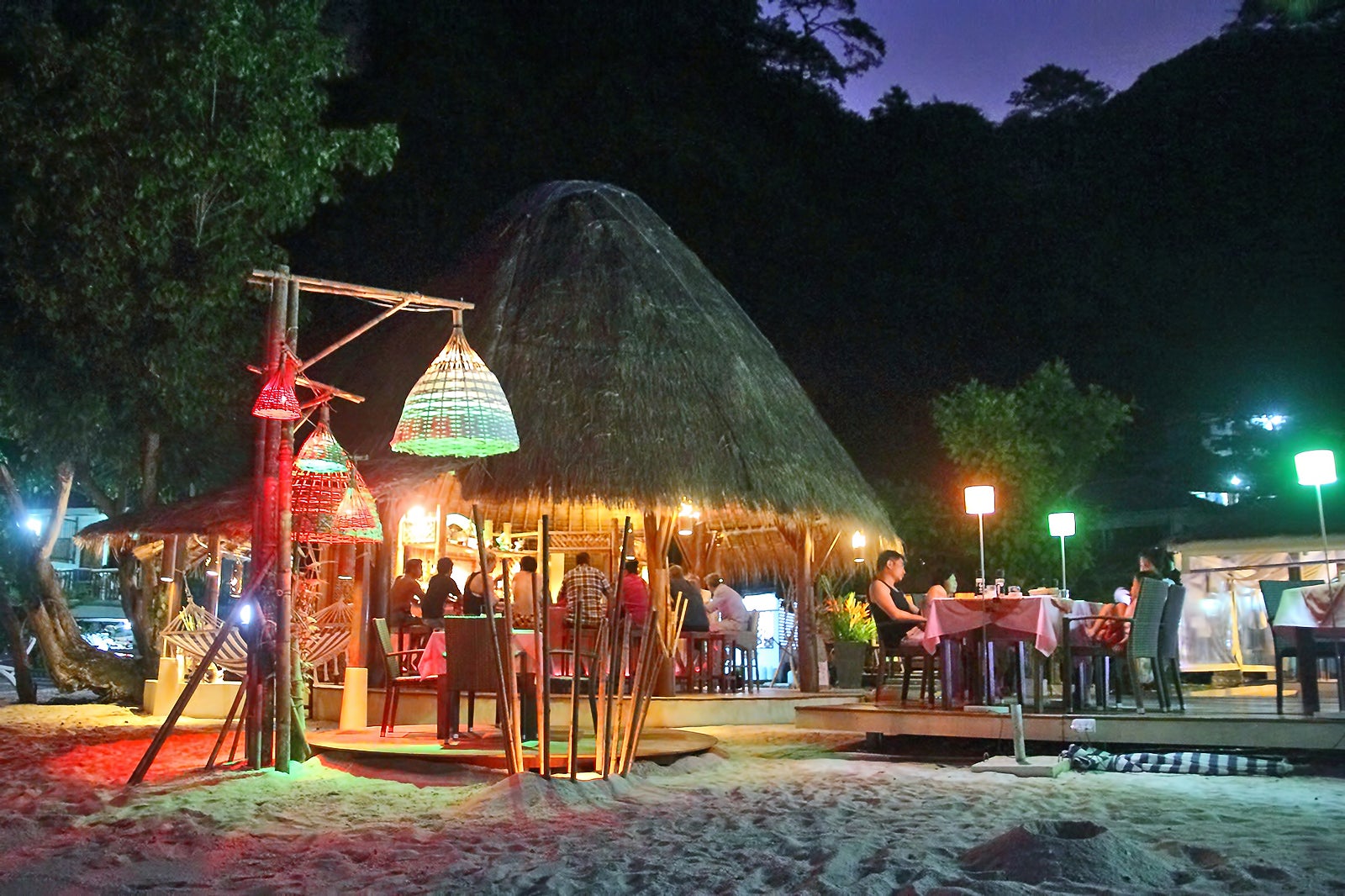 Mama Resto and The Cliff Bar in Phi Phi
Location: Mama Beach Residence, 199 Moo 7, Koh Phi Phi Don, Ao Nang, Krabi 81210, Thailand
Open: Daily from 8am to 11pm
Phone: +66 (0)88 443 1363
Back to top