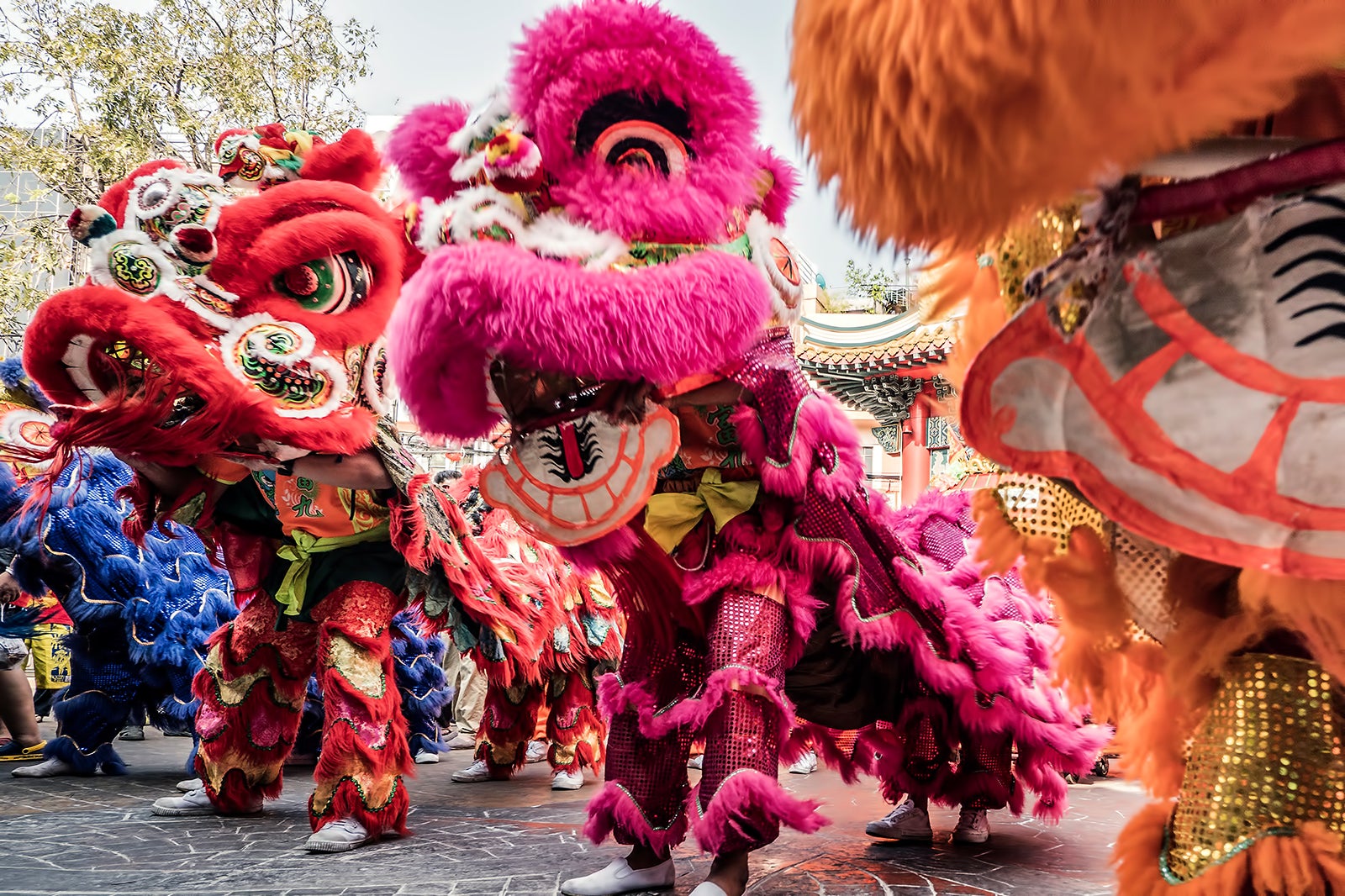 Chinese New Year in Bangkok brings one of the most exhilarating celebrations to Yaowarat, the Chinatown of Bangkok. The entire street comes to life with crowds of worshippers, exploding firecrackers, and dragon dancers. This time of year, families of Chinese descent gather to partake in the street fanfare and enjoy banquets.
In other parts of Bangkok, Chinese restaurants and shopping malls roll out special Chinese New Year celebrations, which range from sales to free cultural performances. This annual event usually takes place around January or February, with exact dates calculated from the Chinese Lunar Calendar.
Chinese New Year in Bangkok - one of the highlights of 28 Best Things to Do in Bangkok and Bangkok Events Calendar (Read all about Bangkok here)
Chinese New Year traditions
While Chinese New Year isn't a public vacation in Thailand, Bangkok's Chinese communities usually take at least 1 day off from work to enjoy time with family and friends. The eve of Chinese New Year is the time to pray and pay respect to ancestors. This is also when families enjoy dinner together at home.
On New Year's Day, parents will hand red envelopes called ang pao (containing money) to their unmarried children. Most people start visiting their extended families and relatives to exchange a few oranges and ang pao, as well as wishing them a Happy Chinese New Year.
Chinese New Year is one of the most exhilarating times of the year, with dynamic sights and sounds. Shopowners of Chinese descent decorate their places with red paper lanterns, Chinese calligraphy banners, and posters.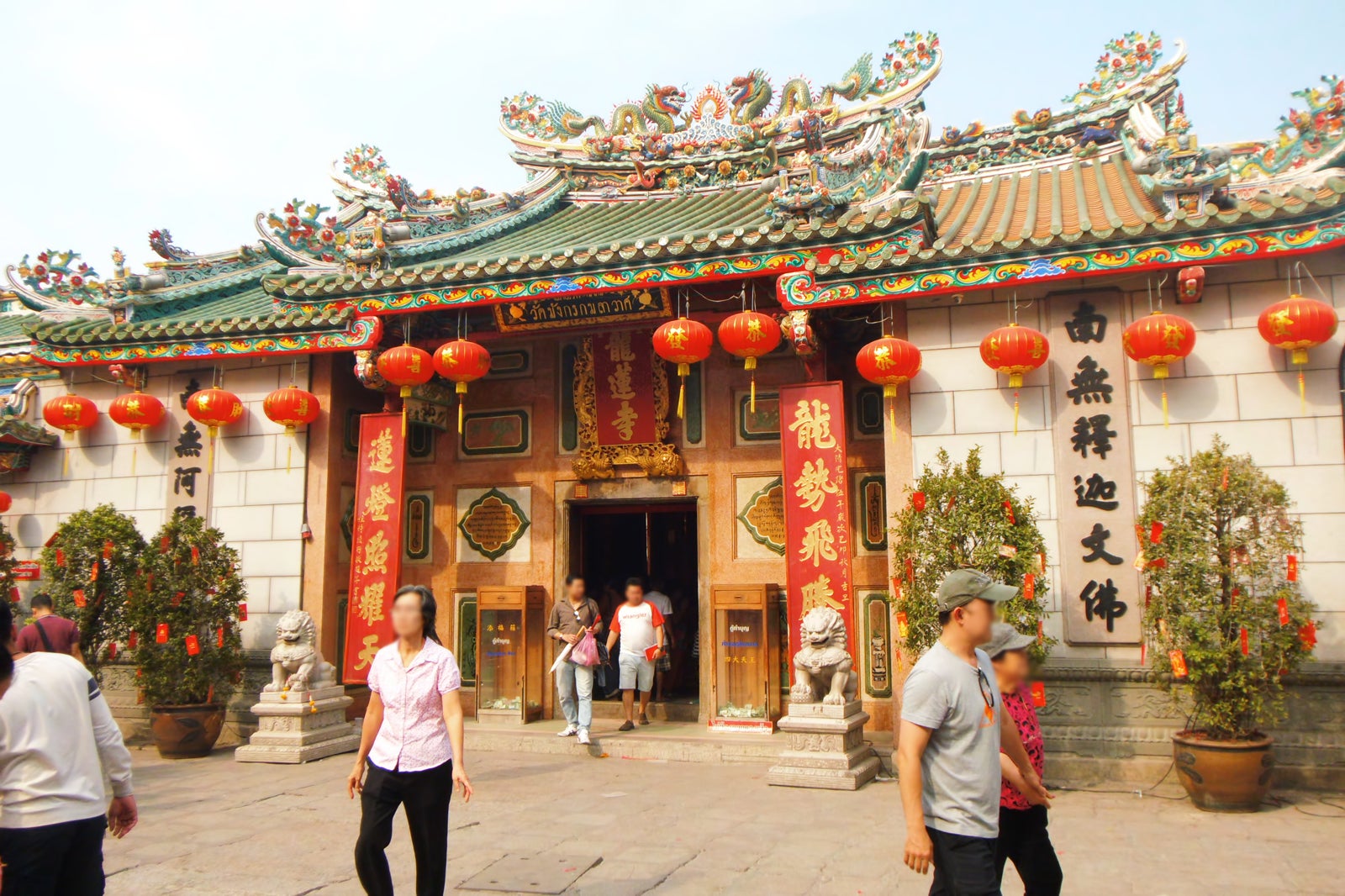 Where to enjoy Chinese New Year in Bangkok?
Bangkok Chinatown hosts street fanfares and cultural festivities, including dragon parades, acrobatic dances, and firecrackers. On Chinese New Year's Day, Wat Mangkon Kamalawat (formerly named Leng Noei Yi Temple) on Charoen Krung Street is packed with locals praying to deities. Try your hand at siem see (Chinese fortune sticks), which is a way to ask the gods for guidance on how to solve a personal problem or for advice in general. So, do have a question in mind before you start shaking the bamboo container!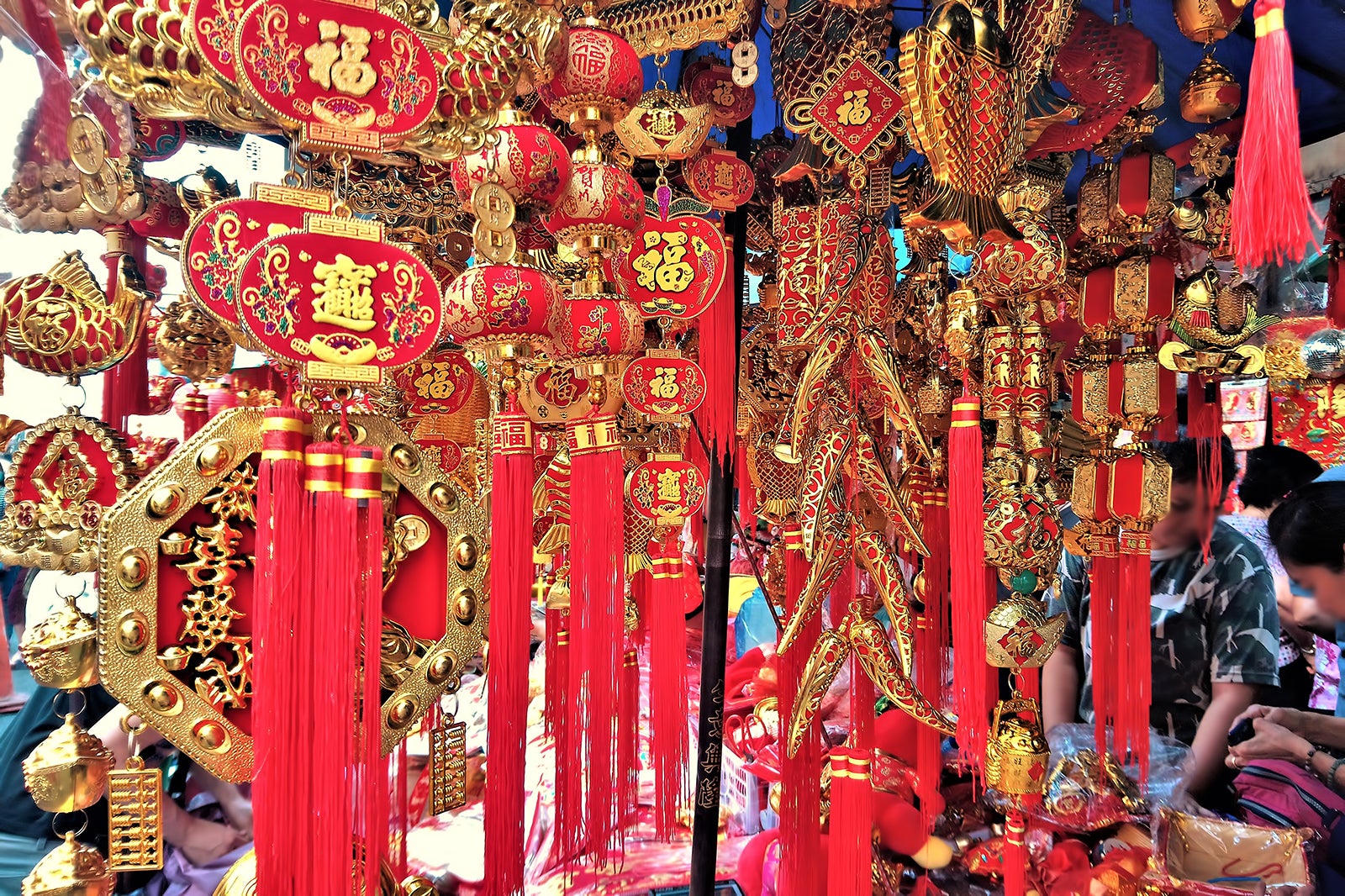 Good to know about Chinese New Year
Chinese New Year is a festival for all. Get into the spirit by dressing up in red. If you're prepared to go all the way to observe the event, it's a good idea to know about some unspoken rules of Chinese New Year's Day.
It's not advisable to wear black or dark clothes, use sharp objects (including knives, scissors, nail cutters), argue with or curse at anyone, clean your house, speak of sickness and the dead, wash your hair, and break or trip on any object – locals believe that your fortunes in the coming year could otherwise turn into misfortunes.
Chinese New Year in Bangkok
Location: Yaowarat Road, Chakkrawat, Samphanthawong, Bangkok, Thailand
Open: 1st day of the Chinese Lunar Calendar (January or February)
Back to top