Reggae Pub Koh Samui is among the top-rated nightlife destinations in Chaweng Beach, second only to the Green Mango Club in terms of international fame and sheer size. The large nightclub is the focal point of the street it gives its name to – Soi Reggae – and attracts a huge tourist crowd for its easygoing style and rhythms.
As the name suggests, the main choice of music is reggae, with some rock ballads thrown in for good measure. The house band and live DJs sometimes throw in a few funky dance tunes and hip-hop as the place fills up. Despite being the second-largest establishment on the island, it does fill up, particularly from 11 pm onwards.
Reggae Pub Koh Samui - one of the highlights of 29 Best Things to Do After Dinner in Chaweng and Things to Do After Dinner on Soi Reggae (Read all about Koh Samui here)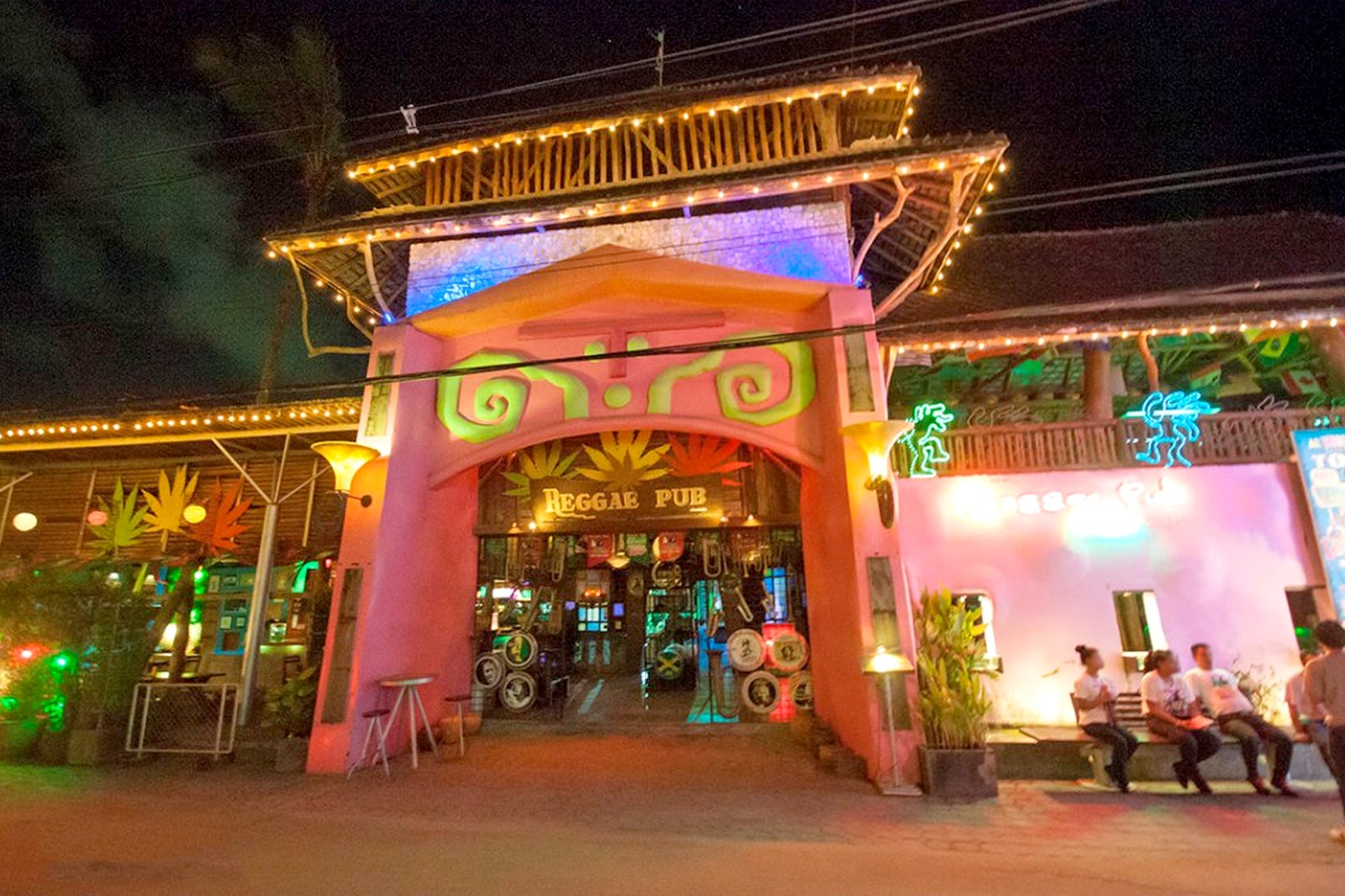 Highlights and features of Reggae Pub Koh Samui
When Reggae Pub Koh Samui opened back in 1988, it was little more than a rough wooden bar counter and a couple of cheap chairs. It is now a huge 2-storey building with a cross between reggae, tiki and Thai styling with images of Bob Marley on practically every wall. You won't find him on the back wall, however, as there is no wall there, leaving only a view across Chaweng Lake and a cooling breeze.
Besides a large sound system and an even larger dancefloor, you'll find tables, benches, pool tables, a snack bar and big screens showing live sports. The bars serve a good selection of classic and signature cocktails, mostly of a tropical style. There is also the usual array of beers, spirits and buckets of booze, with prices being pretty reasonable for a popular club. Directly over the road, next to the giant electric guitar, the associated Reggae Restaurant serves Thai and international seafood.
Reggae Pub Koh Samui attracts big crowds of visitors and quite a lot of locals (particularly friendly young ladies). Its contender in popularity is ARK Bar, not least because it is about an extra 400 meters further to walk than Soi Green Mango is, but the room is still routinely packed and the atmosphere is great. As you'd expect from such a laidback place, no dress code applies.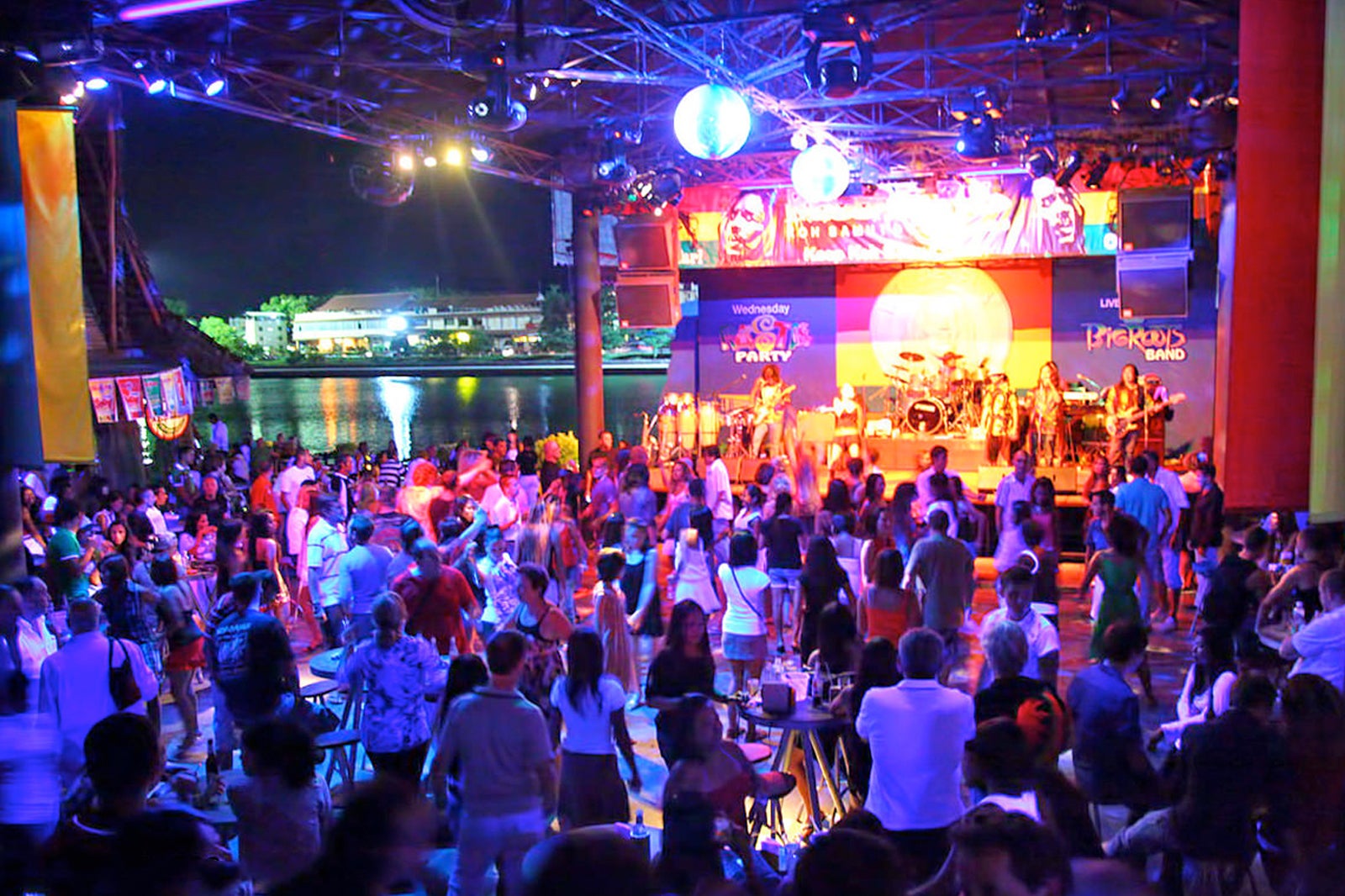 Reggae Pub Koh Samui
Location: 3/3 Moo 2, Soi Reggae, Chaweng, Koh Samui, Surat Thani 84320, Thailand
Open: Daily from 7.30 pm to 2 am
Phone: +66 (0)62 374 5175
Back to top