Loh Bagao on Koh Phi Phi Don
Everything You Need to Know About Loh Bagao on Phi Phi Island
Loh Bagao (pronounced and often spelt 'Loh Bakao') is an 800-metre-wide bay on the north-eastern coast of Phi Phi Don Island. Famous for hosting one of the most popular hotels in Phi Phi – Phi Phi Island Village Beach Resort – Bagao Bay is a stunning, white-powder sand beach running along a picturesque coconut grove. Beautiful, Thai-style bungalows run along the beach sheltered under the shade of the trees.
The southern end of Loh Bagao Beach features another high-end accommodations choice – Villa 360 Resort & Spa Phi Phi, which stands out with its futuristic design. But it's at the northern end of Loh Bagao that you can discover one of the last secrets of Phi Phi Island.
Loh Bagao on Koh Phi Phi Don - one of the highlights of 5 Off the Beaten Track Things to Do in Phi Phi and 10 Best Family Things to Do in Phi Phi (Read all about Ko Phi Phi here)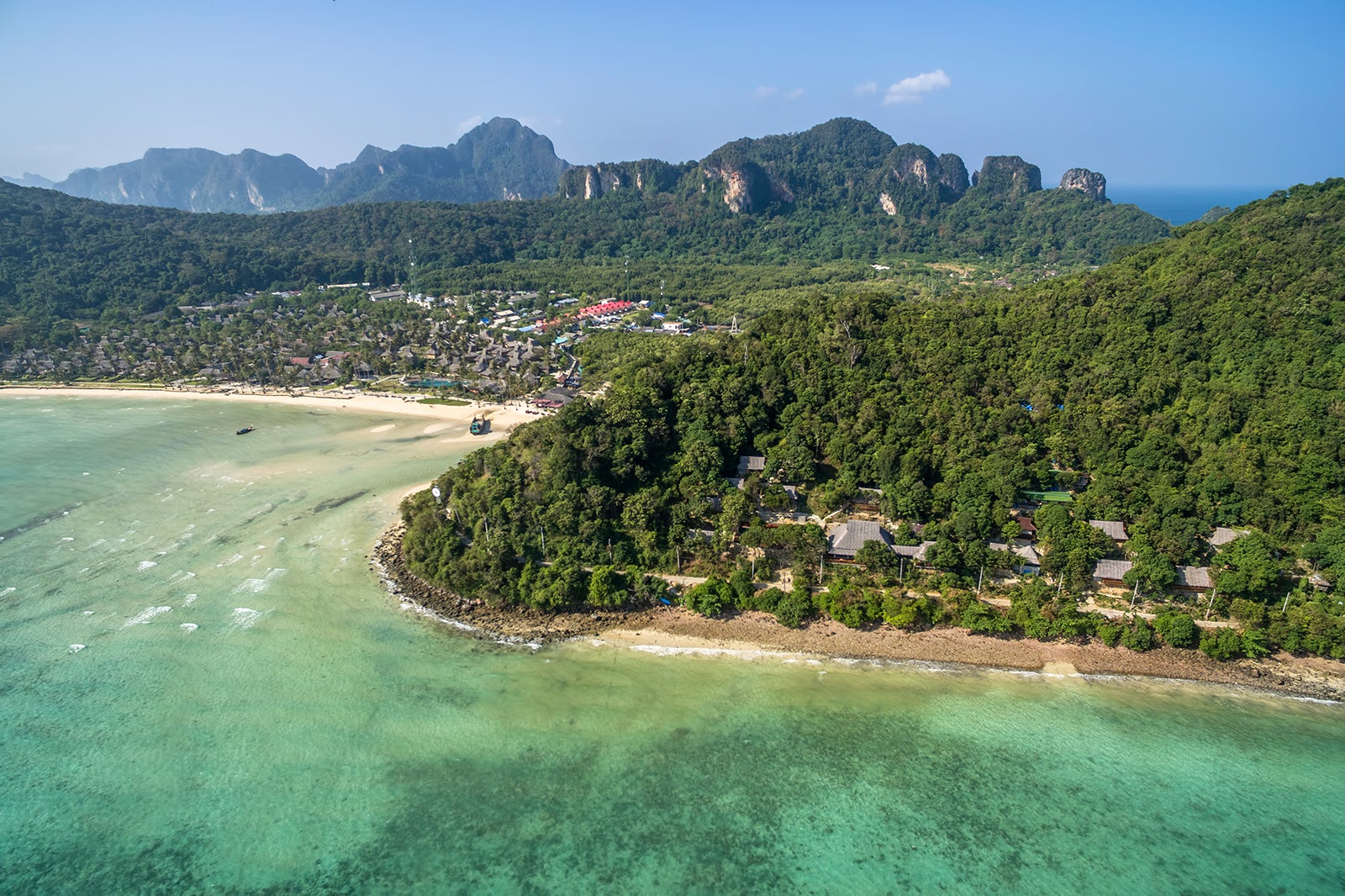 Loh Bagao highlights and features
Loh Bagao has been for a very long time pretty difficult to reach by anything other than long-tail boat. It's not the case anymore as a proper path links Loh Bagao to Laem Thong Beach (to the north), Lana Bay and Nui Beach (to the west), and for the hardcore hikers, to Loh Dalum (to the south).
The latter trail is not that easy as it goes through hills covered with lush vegetation; the walk from Loh Dalum to Loh Bagao takes a good 2 hours and it's best to find a local guide and to bring along water and snacks if you decide to try the challenge.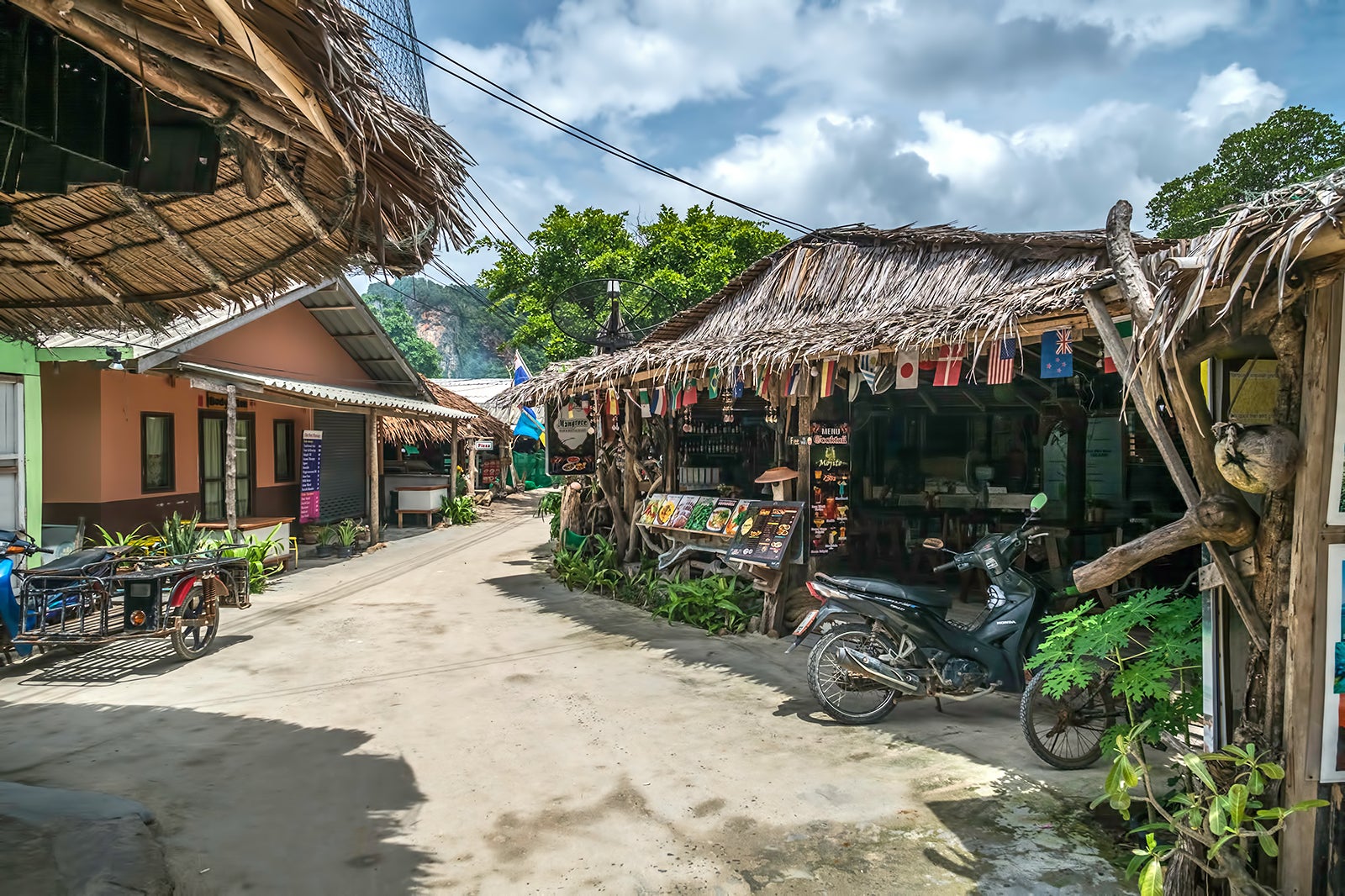 There's a small river at the northern end of Loh Bagao. If you follow this river on a few hundred meters, you'll come upon a mangrove forest and a small village featuring a cool choice of bars, restaurants, shops, and bungalow resorts.
This small village really has a strong character: grown in the middle of nowhere, between the beach and the mangrove, most of the businesses here are typical bamboo-and-thatch constructions with names such as Oasis Bar & Restaurant and Red Tuna Restaurant, to name just a few.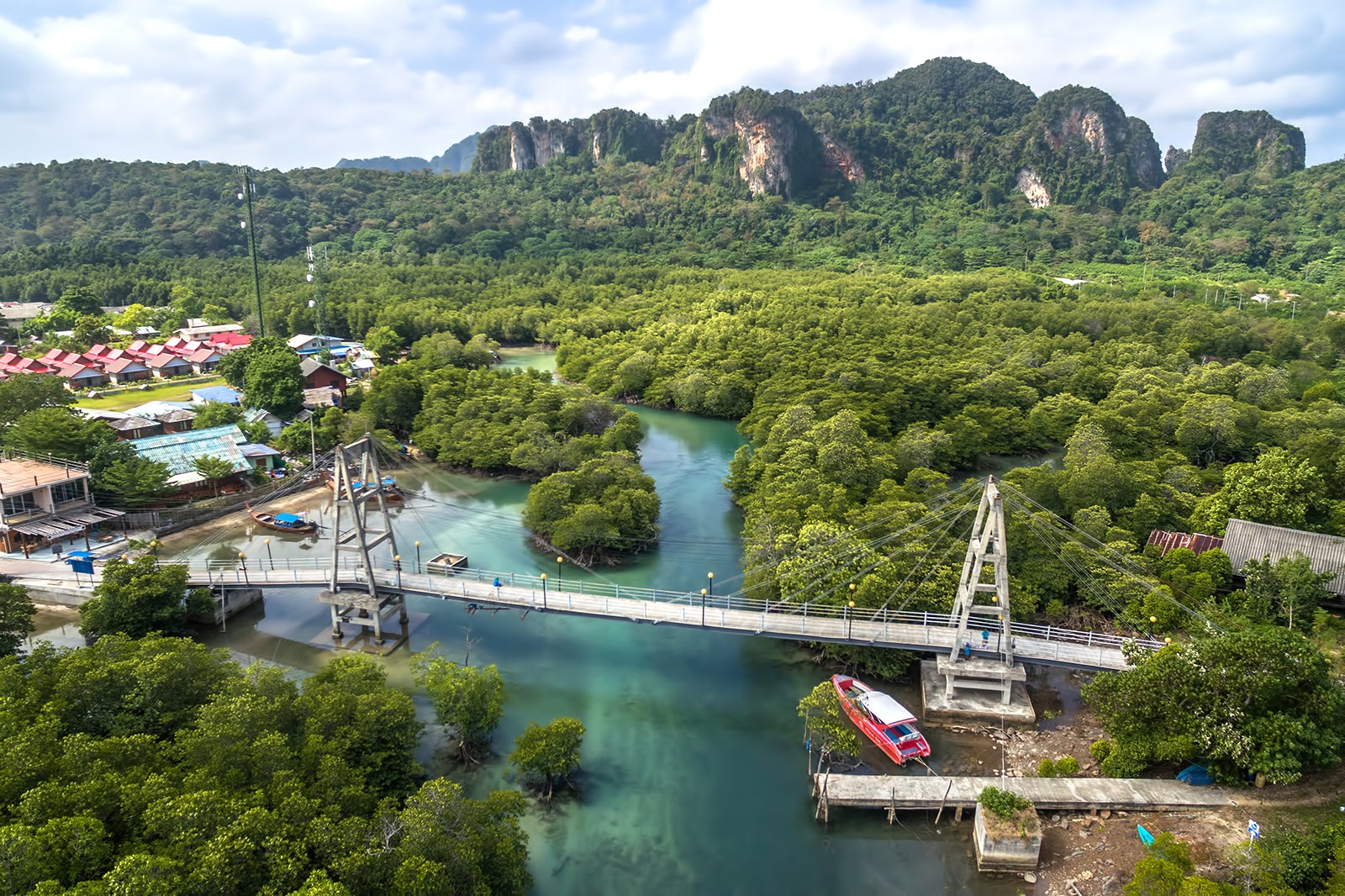 The main landmark in this area is the 'Golden Gate Bridge' of Phi Phi Island. This bridge allows everyone to pass over the river and mangrove to reach the north of Phi Phi Don. Its shape has something of the world-famous bridge of San Francisco. Once passed the bridge, you can find 200m away a local viewpoint offering a splendid vista over the cliffs standing behind Phi Phi Island Village Resort.
A day trip to Loh Bagao permits you to discover an interesting and rather unknown area of Phi Phi Don Island. You can get there by long-tail boat from Tonsai Bay, a 4-hour round trip will cost you from about 2,000 baht. Hint: ask your pilot to drop you at Loh Bagao in the morning, then to pick you up at Loh Lana in the early afternoon. This way, you'll see both sides of Phi Phi Don Island in 1 trip.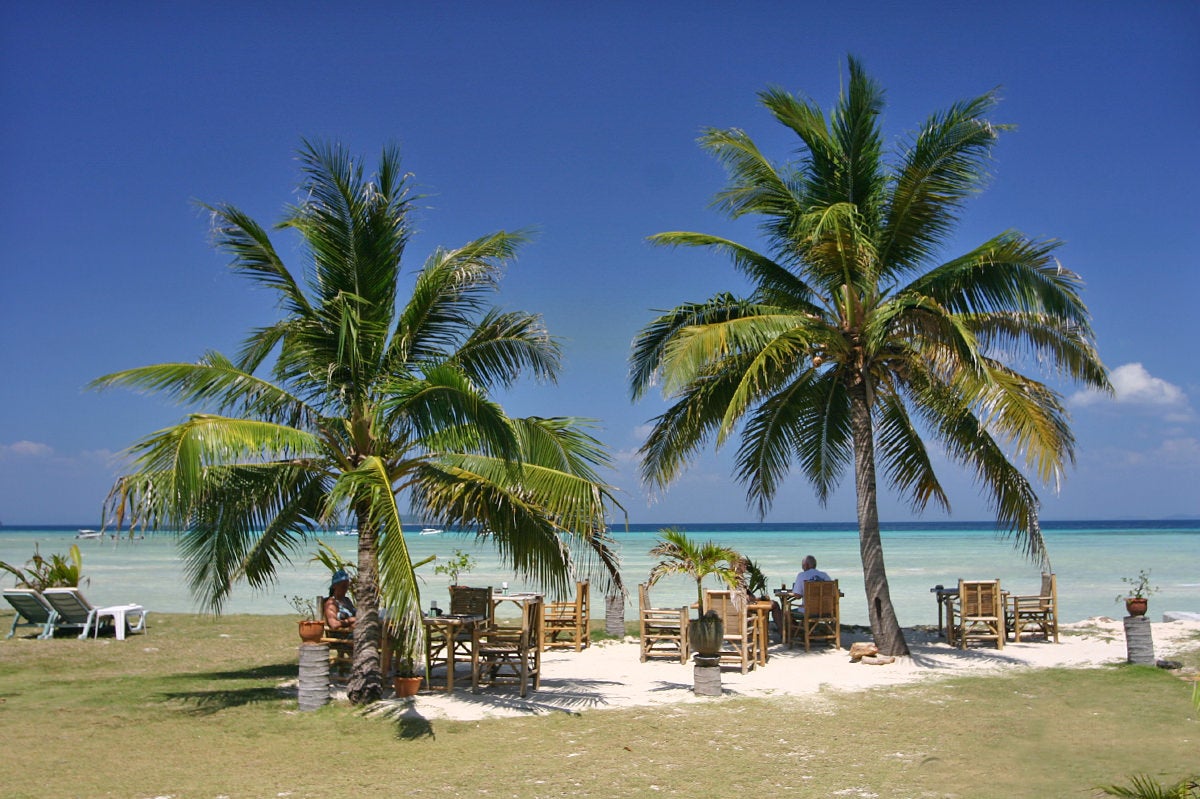 Loh Bagao on Koh Phi Phi Don
Back to top