Getting Around Phuket
Tuk Tuk, Taxis, Car Rentals and Buses in Phuket
Getting around Phuket is relatively easy, as the island is served by many private and public transportation options. Most of the resort areas are small enough to walk around, with popular resorts and hotels located close to the beach, restaurants and shopping areas. If your hotel isn't on one of the main beaches, taxis or tuk-tuks are some of the best ways to get around.
If you prefer exploring Phuket on your own, there are plenty of places to rental cars or motorcycles. You can also take the local bus. Songtaew refers to blue open-air buses that run between Phuket Town and the main resorts, while air-conditioned minibuses service the Phuket Town area.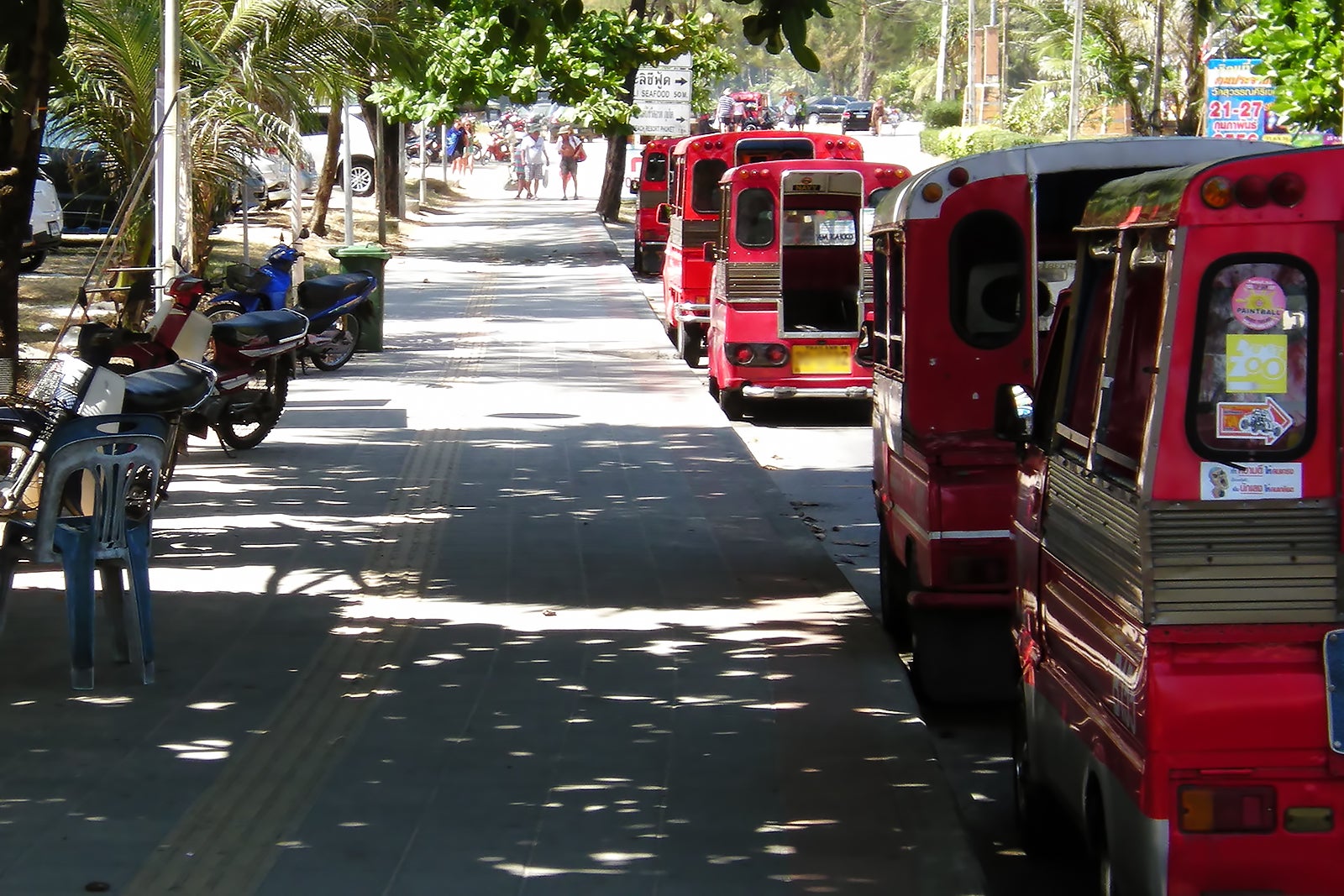 Tuk-tuks are fine for short distances, but their small size makes them rather uncomfortable for rides longer than 30 minutes. These motorized rickshaws can be rather expensive, especially in the main resorts like Patong. A 5-minute trip can cost from 100 baht, so state your destination and agree on the price before setting off. Trips further afield, beyond the immediate beach area can cost from 400 baht – depending on the distance, weather, and your bargaining skills.
Read more
photo by Alexander Baranov (CC BY 2.0) modified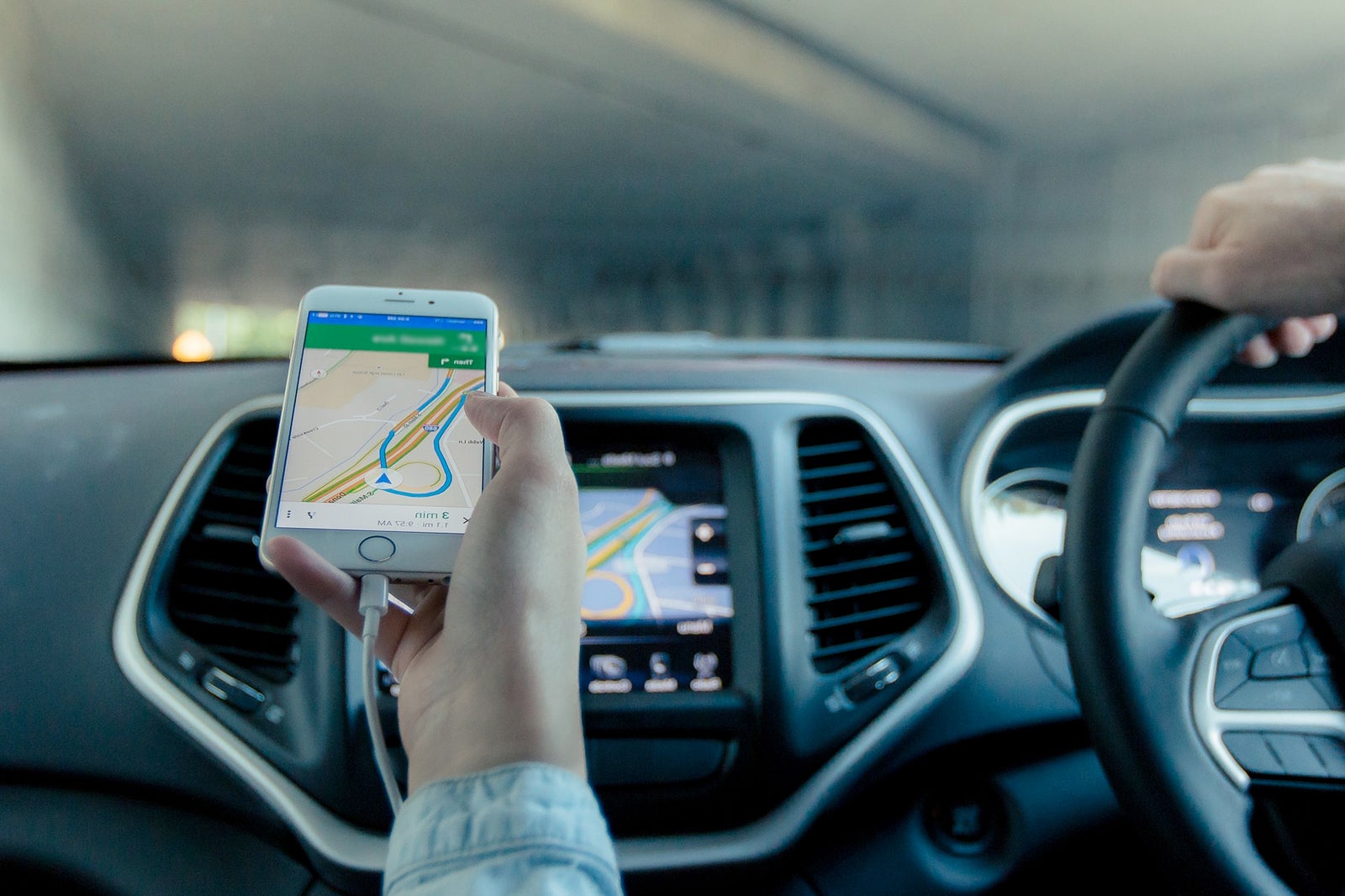 For transfers from Phuket International Airport, there's only 1 authorized 'limousine' service with fixed fares. Expect to pay 100–200 baht for a shared minibus or up to 500 baht for a private taxi, depending on your destination.
There are metred taxis just outside the airport terminal, as well as tourist areas like Patong and Phuket Town. Fares start from 50 baht for the first 2 km and 8 baht per additional km. For longer distances, your taxi may charge a flat rate. A 100-baht surcharge will be levied if departing from the airport.
Air-conditioned car taxis can be hired at all the main resort areas and in Phuket Town. Rates are similar to tuk-tuks, so it's a good idea to bargain your fare in advance. Many of these are being converted into metered taxis in an island-wide drive to improve the transportation system.
A convenient way to hail a taxi in Phuket is by downloading the Grab app into your mobile phone.
Read more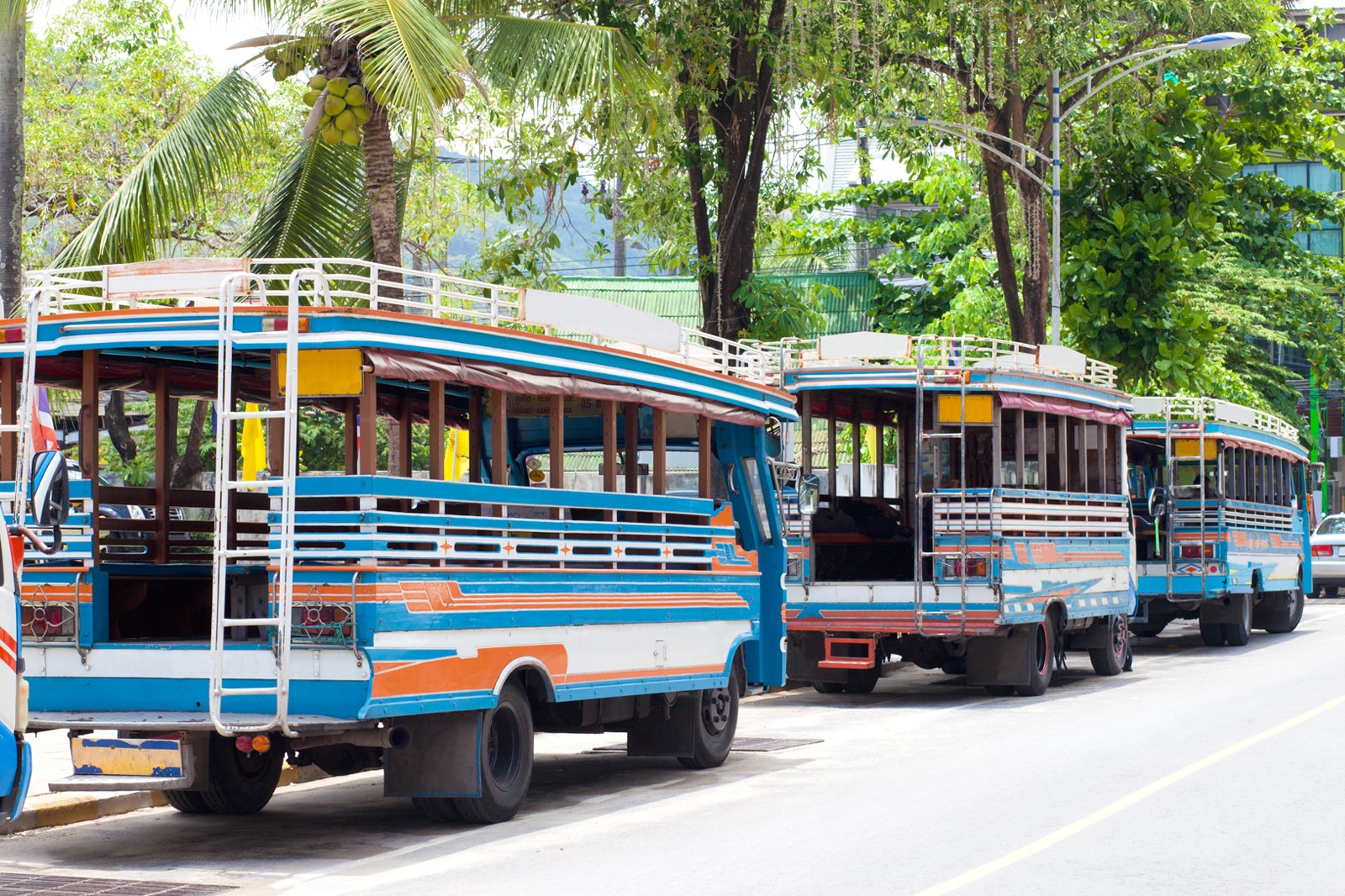 Songtaew is Thailand's term for local open-air buses. Painted in bright blue for easy recognition, these buses have destinations written in English on the outside for your convenience. There are no designated bus stops in Phuket, so you can flag one down from the roadside.
Songtaew runs regularly between 7am to 6pm. You'll have a better chance of catching a bus if you're in the main part of an area. In Patong, local buses often pass the main beach road, just outside the tourist police box. If you're in Phuket Town, head for the market on Ranong Road to find song taews waiting for passengers. A trip between Phuket Town and locations such as Patong, Surin and Kamala costs around 15–20 baht.
Read more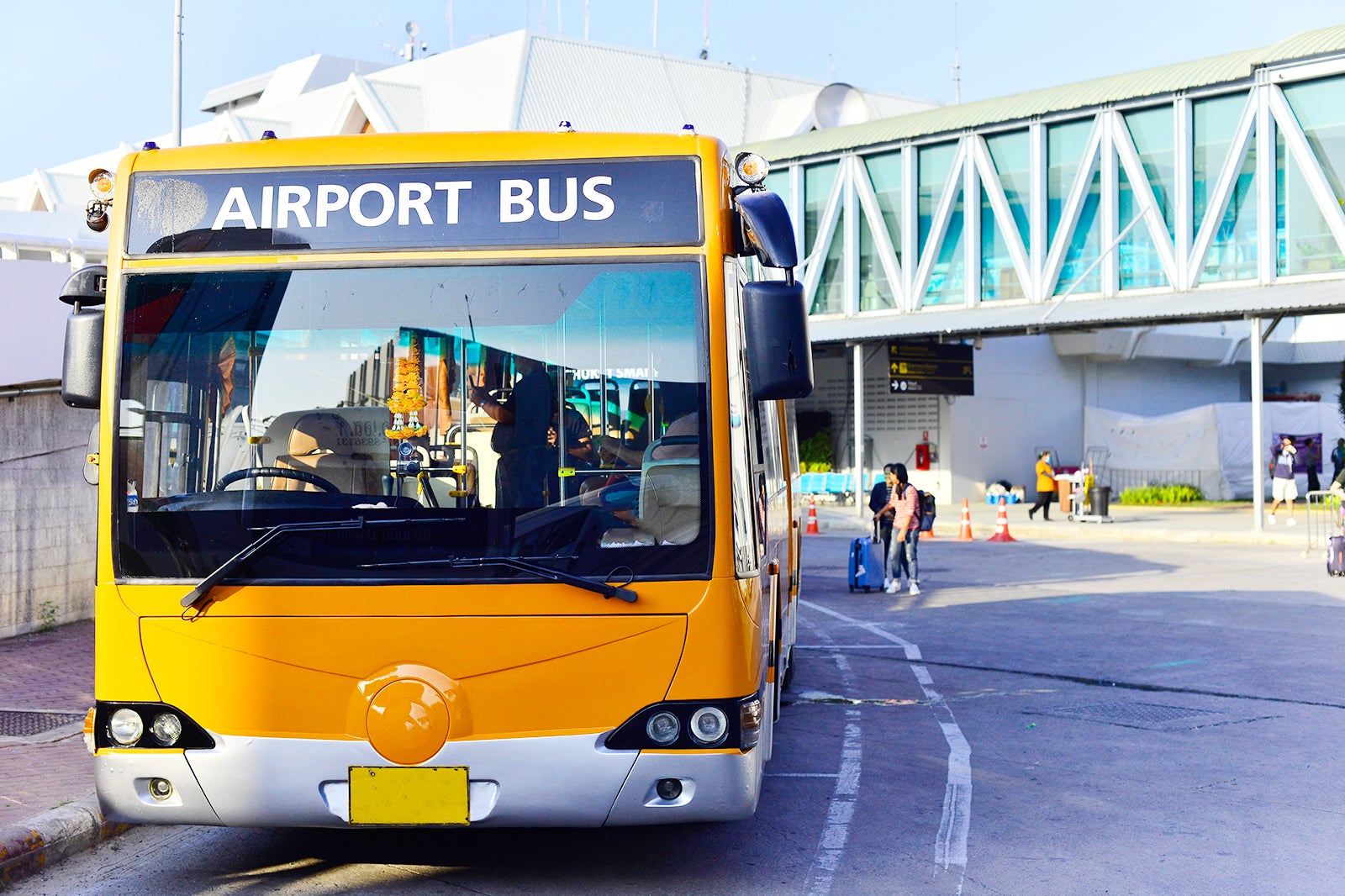 Phuket's airport buses run on a set route, stopping at several bus stops between the main Phuket City Bus Terminal 1 and Phuket International Airport.
Bus stops in Phuket:
Phuket City Bus Terminal 1
Panthep Condo
Surakul Stadium
Big C Supermarket
Eravadee Bypass
Boat Lagoon
Heroines' Monument
Thalang City Hall
Pearl Village Hotel
Phuket International Airport
Read more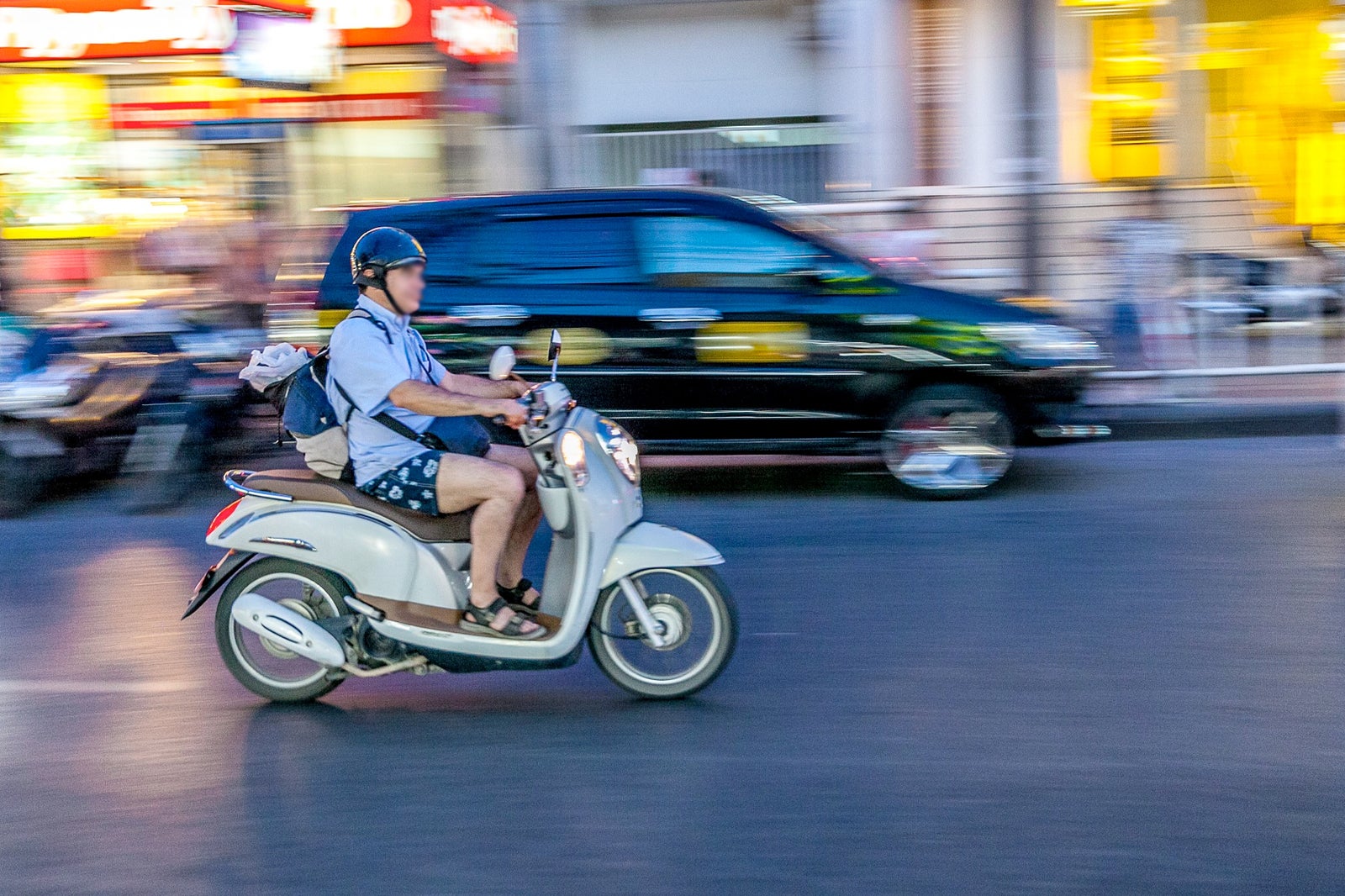 Driving around Phuket on a motorbike is convenient, but also extremely risky as insurance is usually not included. If you have an accident, you may be liable for damages and medical bills. You must carry a Thai or an international motorbike license to make a successful insurance claim in case of an accident.
50-cc Hondas and big bikes are the most common types of motorcycles for rental in Phuket. Some bike shops along Rat-U-Thit Road in Patong specialize in road cruisers and dirt bikes.
You must be very careful when driving on the roads in Thailand. Most drivers have extreme disregard for traffic regulations, which often leads to unexpected and dangerous behavior on the roads. During the rainy season, bike riders often come to grief due to slippery roads on the island.
Read more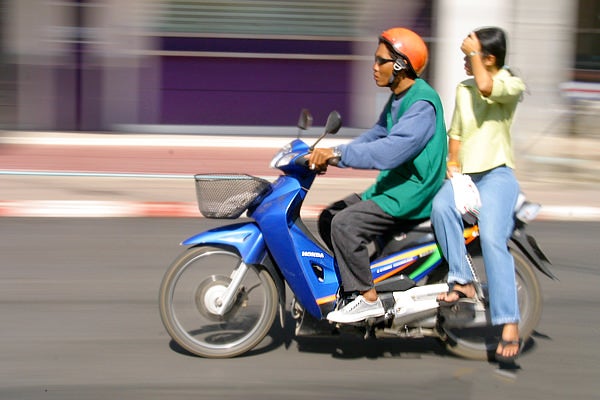 Motorbike taxis are excellent for short distances. They're also available at virtually all hours of the day and night. Look out for motorbike taxi stands – groups of motorcyclists in red or green vests are often parked on street corners, outside convenience or department stores. Do negotiate the price before you get on a motorbike taxi in Phuket. Fares depend on the distance and your bargaining skills.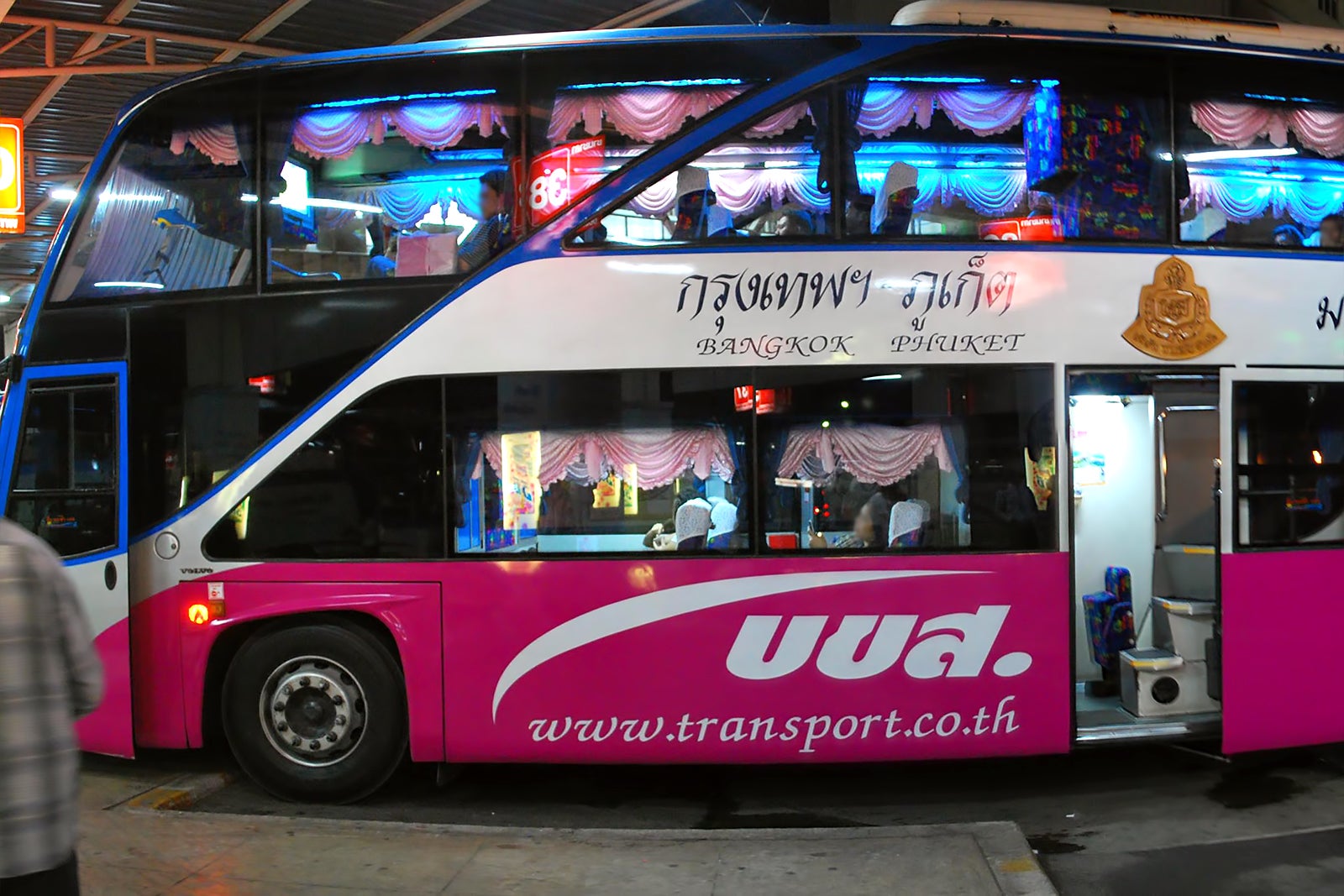 The Phuket Terminal 2 on Thepkasatri Road handles buses coming to and from the island. As you enter the large building, you can find counters selling tickets to places like Krabi, Koh Lanta, and Khao Lak. Take your time to compare prices as tickets to the same destination vary by season, bus company, and seat.
Read more
Location: Thepkasattri Road, Ratsada, Muang, Phuket 83000, Thailand
photo by Harsha K R (CC BY-SA 2.0) modified
Back to top