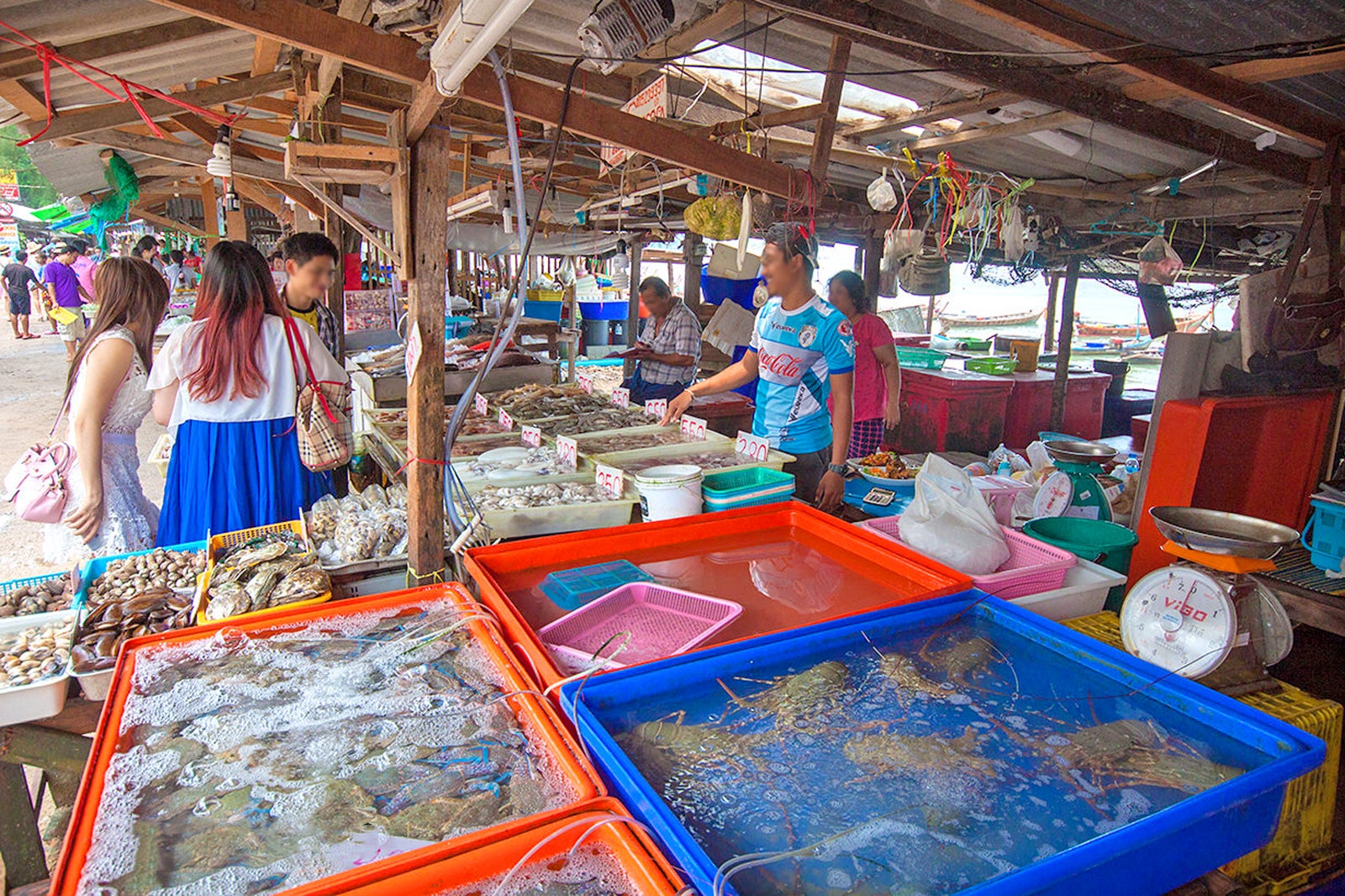 The Sea Gypsies Fish Market, also called Rawai Seafood Market, offers a wide range of fresh seafood in Rawai Beach. Your purchases benefit the local community and family-run businesses. You can also carry your still-wriggling fish and shellfish across the road, where restaurants can prepare them to your liking.
Located to the left of Rawai Pier, this open-air fish market spans around 100 meters in length. Lining the coastal side of the promenade are dozens of stalls operated by different local families. Several local restaurants can be found on the Sea Gypsies Fish Market's inland side.
Sea Gypsies Fish Market in Phuket - one of the highlights of 10 Best Restaurant in Rawai Beach and 4 Great Seafood Markets in Phuket (Read all about Phuket Province here)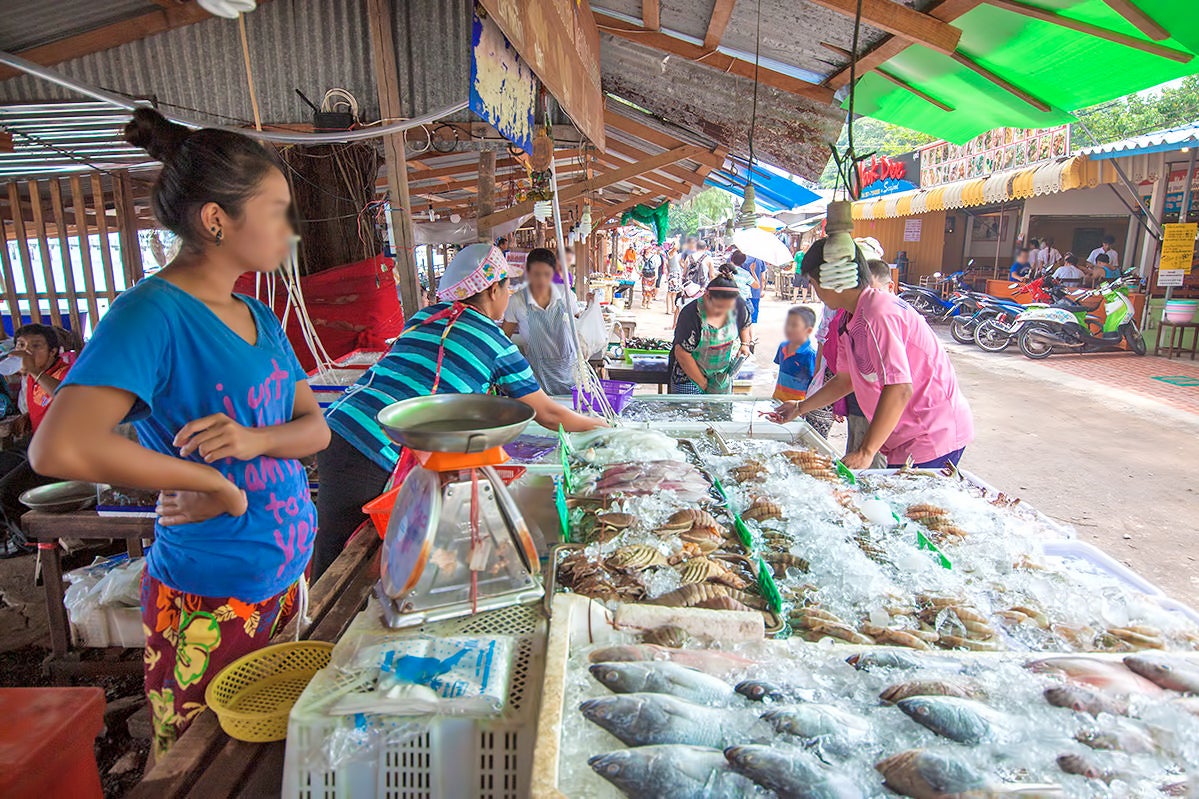 Highlights of Sea Gypsies Fish Market in Phuket
The Sea Gypsies Fish Market is one of Phuket's busiest marketplaces. Most of the stands have bubbling tanks and buckets of live seafood, as well as butchered samples in beds of ice. Prices are pretty similar from stall to stall, generally set by kg. Most have price tags, but you can still bargain for a better deal – it's all part of the fun.
Each stall is run by a local family, with their boats lined up by the shore behind them. Some land very unique catches, such as brightly-colored groupers and rock lobsters.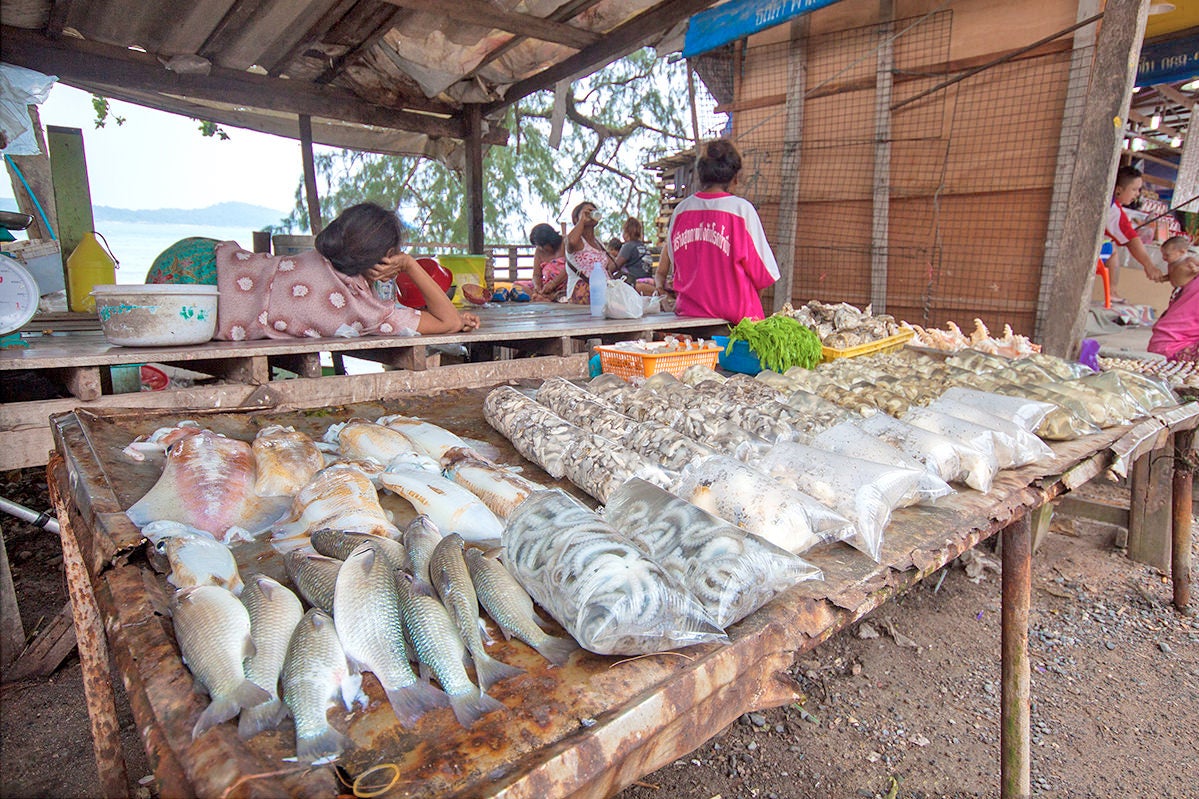 Good to know about Sea Gypsies Fish Market in Phuket
Dining at the Sea Gypsies Fish Market often involves carrying your catch across the road to one of its many seafood restaurants. Most have signage in English, Russian and Chinese to cater to foreign tourists in Phuket.
The seafood market is also very popular with locals – most of the preparations come from Thai dishes, including prawns in tamarind sauce, mussels in garlic-chilli sauce, or whole deep-fried sea bass in sweet and sour sauce.
Visiting the Sea Gypsies Fish Market in Phuket is well worth your time, even if you're not particularly hungry. If you are, the best time to go is right before lunchtime, when the catch is at its freshest.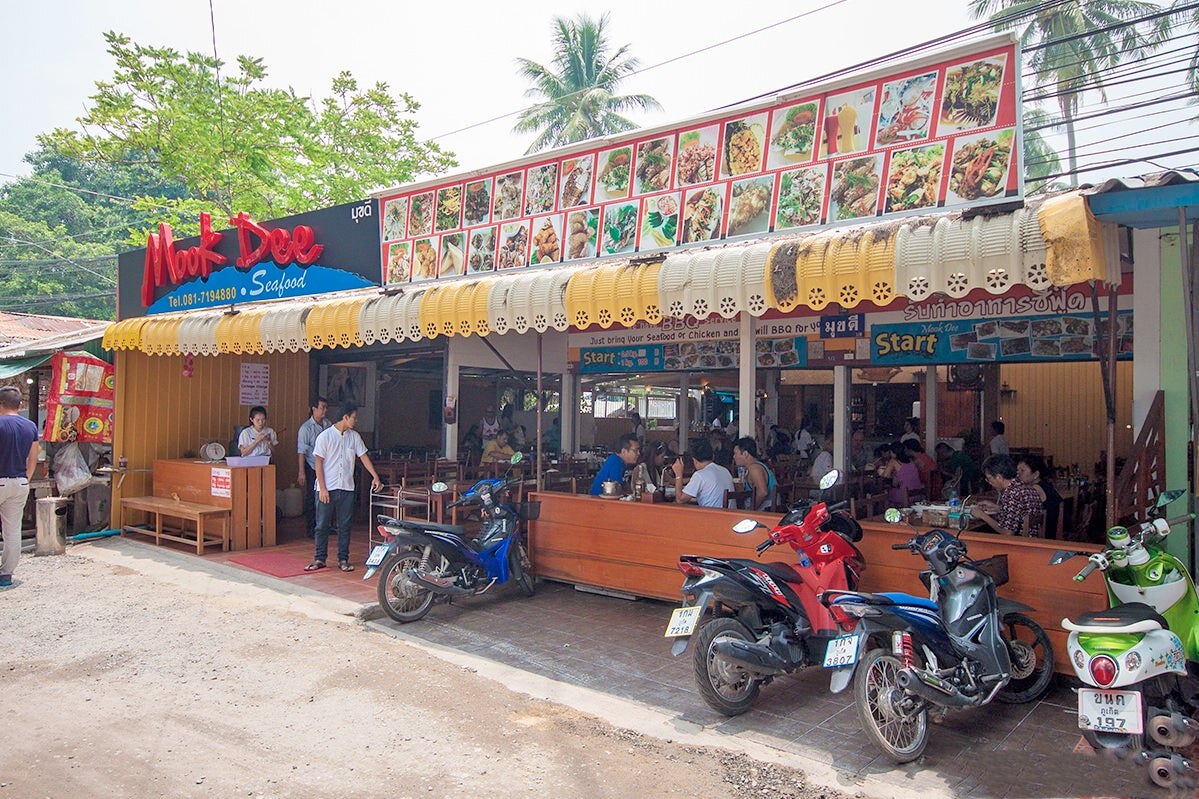 Sea Gypsies Fish Market in Phuket
Location: Wiset Road, Rawai Beach, Rawai, Phuket 83130, Thailand
Open: Daily from 11am to 9pm (hours may vary)
Back to top