Entering Expo, a bazaar-like shopping emporium in Phuket Town, is a little like going to the Phuket Weekend Market but without its extreme weather and jostling crowds. In other words, Expo has all the same goods but is a whole lot more comfortable as a shopping experience.
Expo's main entrance is open to the street and lined with ceiling fans with a central double bench running through it. The bazaar is air-conditioned further in and the first impression is that this is actually a quiet shopping venue – which is to say the very least, rather unusual in Thailand.
Expo Phuket - one of the highlights of 10 Souvenirs You Can't Leave Phuket Without and 22 Best Places to Go Shopping in Phuket Town (Read all about Phuket Province here)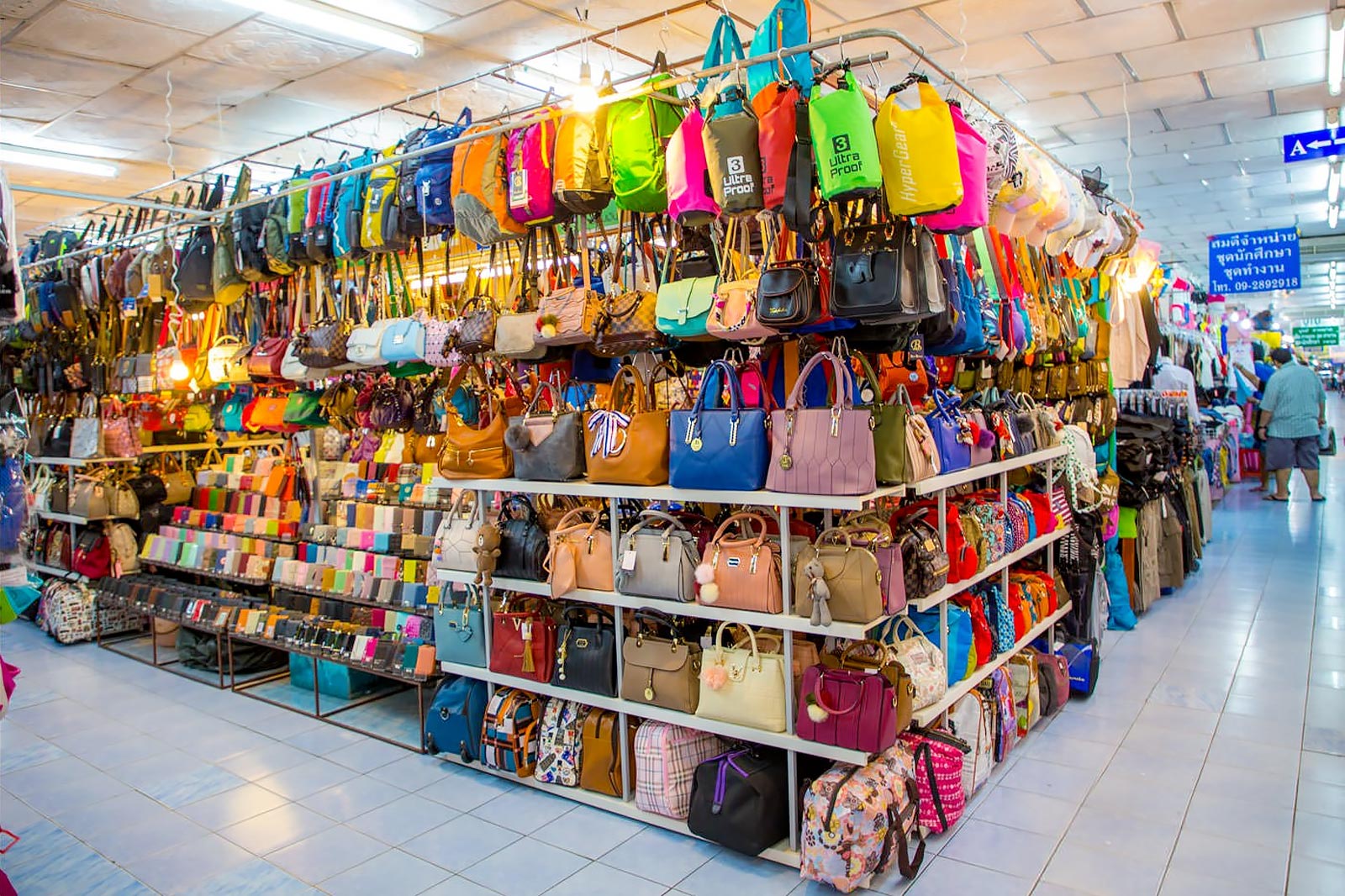 Shopping at Expo Market in Phuket Town
Stall after stall there's a huge array of goods such as children's superhero costumes, men's formal and casual wear, even sexy ladies' wasp tops, men's boxers (a bargain) and even gloves to keep your hands nice and warm through tropical Thailand's harsh winters.
Most goods here are colorful but hardly what you could call quality. Yes, there is a stand selling branded sunglasses at reasonable prices. But this is Thailand and even quality-control stickers and guarantees can be faked, so they count for nothing.
In the center of Expo is what most visitors will be looking for – a souvenir stand with carved wooden clocks, handsome wooden vases and candleholders. There are even a couple of gold merchants, though shopping for gold in Thailand is best done in official designated outlets.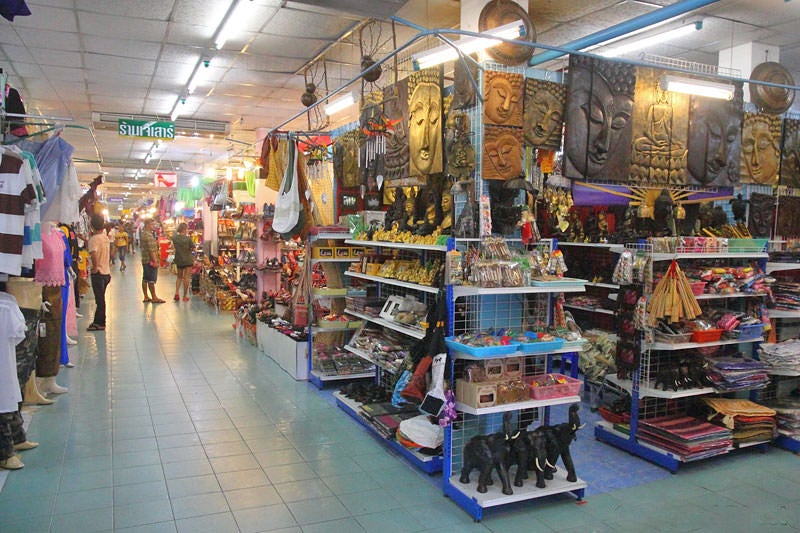 Finally, this wouldn't be Thailand without a place to snack, and here it is – a fast food outlet with a series of stalls each selling Asian versions of burgers and fries – rice and chicken combinations.
In summary, Expo is a little higgledy-piggledy, a tad confused and not very focused. Even so, it's a quiet and cool experience and, best of all, the vendors and hawkers do not hassle passersby. Take your time here and remember the golden rule in bargaining – smile.
You can find Expo Phuket at the corner of Chana-Charoen and Tilok-U-Thit 2 Roads. If you feel hungry, Uptown Restaurant is a recommended dining spot serving Thai cuisine, just opposite on Chana-Charoen Road.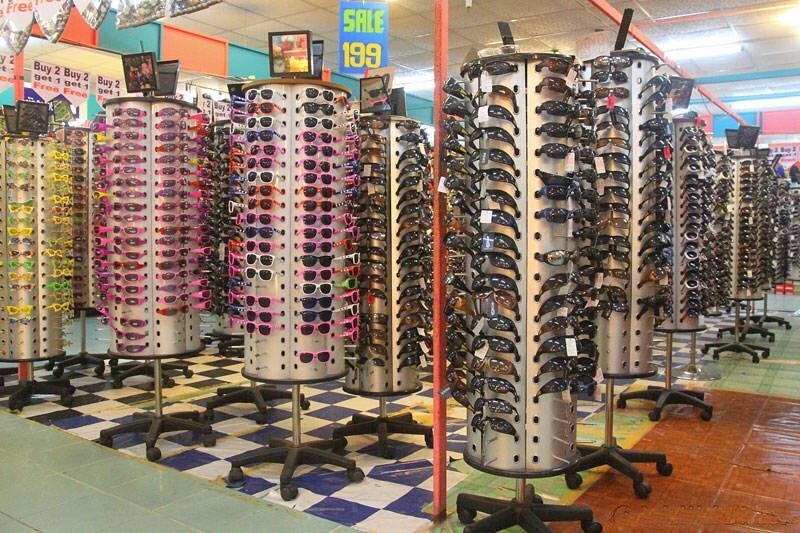 Expo Phuket
Location: 9/3 Tilok-U-Thit 2 Road, Talad Yai, Muang, Phuket 83000, Thailand
Open: Daily from 10am to 9pm
Phone: +66 (0)76 212 181
Back to top