A Guide to Eating Insects in Phuket
Phuket's Edible Bugs
Eating insects in Thailand is a typical challenge many travelers often encounter during a night out, particularly in places like Phuket's Bangla Road and Bangkok's Khao San Road. Edible bugs are actually popular with locals, as they are light and surprisingly healthy snacks. Once you get past the instinctive revulsion of putting creepy crawlies anywhere near your mouth, you might find some to be quite moreish.
We've prepared a list of edible insects you can try in Phuket. These are available at many night markets and established stalls around the island, as well as street vendors in Phuket's nightlife hotspots. This handy guide might give you some idea of what to expect when you take that first nibble, and help you pick bugs that you're most likely able to stomach.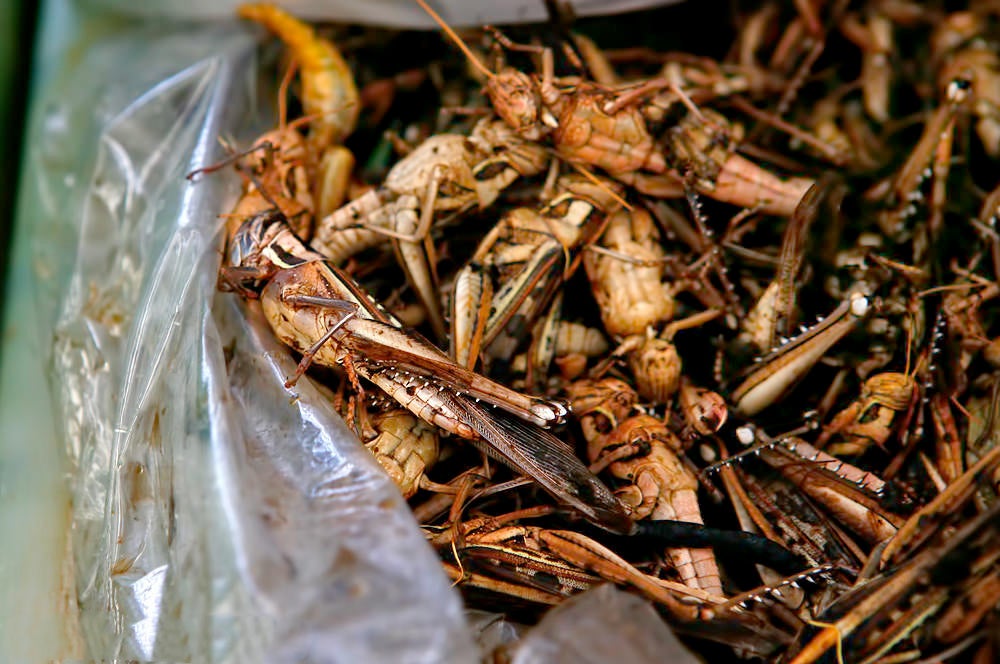 When it comes to eating insects in Phuket, grasshoppers are among the most common as they're the least gooey. Deep-fried in soy sauce, these crispy little critters mostly just taste of salt, with a bitter aftertaste reminiscent of green tea. Try to think of them as basically the same as salted crisps or salted peanuts. You'll find them surprisingly moreish, though picking grasshopper legs out of your teeth does take a bit of getting used to.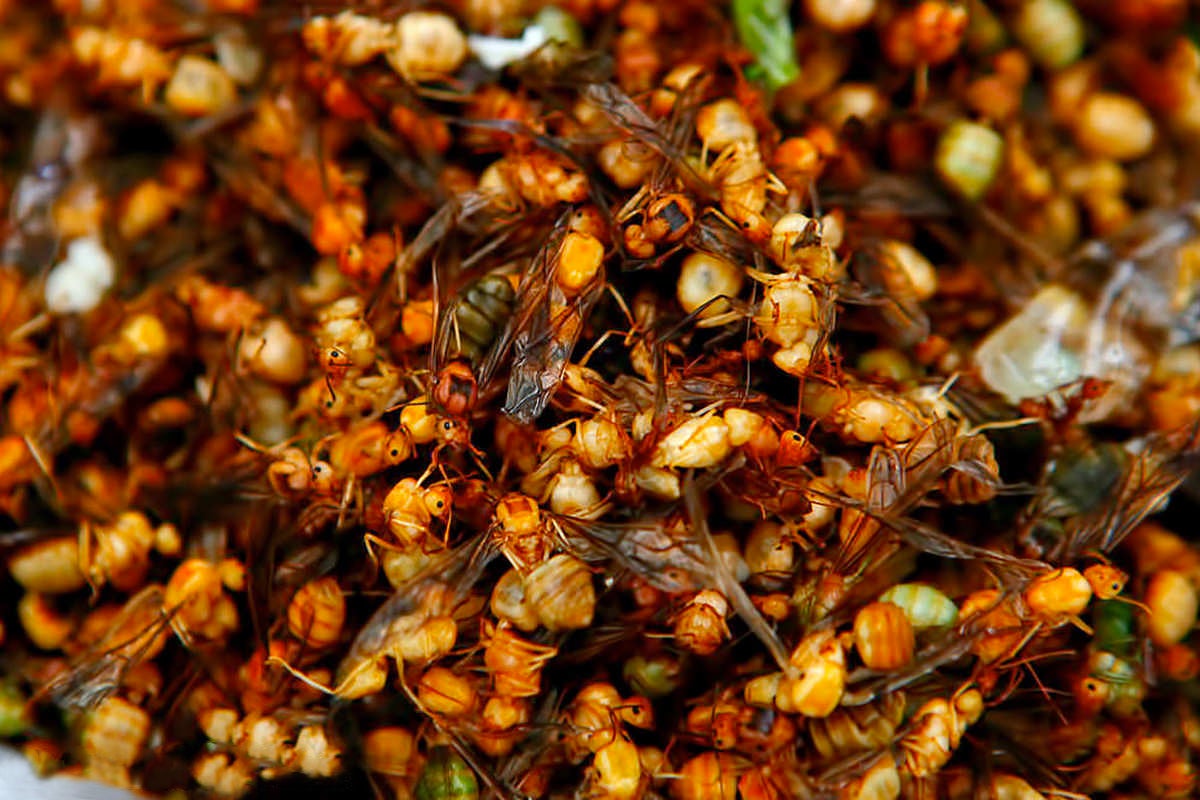 If you've ever felt the sharp, painful sting of a red ant's bite, this option might come as sweet revenge. Because of their small size, red ants are best enjoyed by the spoonful – these insects have a soft, slightly chewy texture, similar to cold rice. Usually fried in soy sauce and oil, that's pretty much what the ants taste of, making them one of the more palatable edible bugs in Phuket.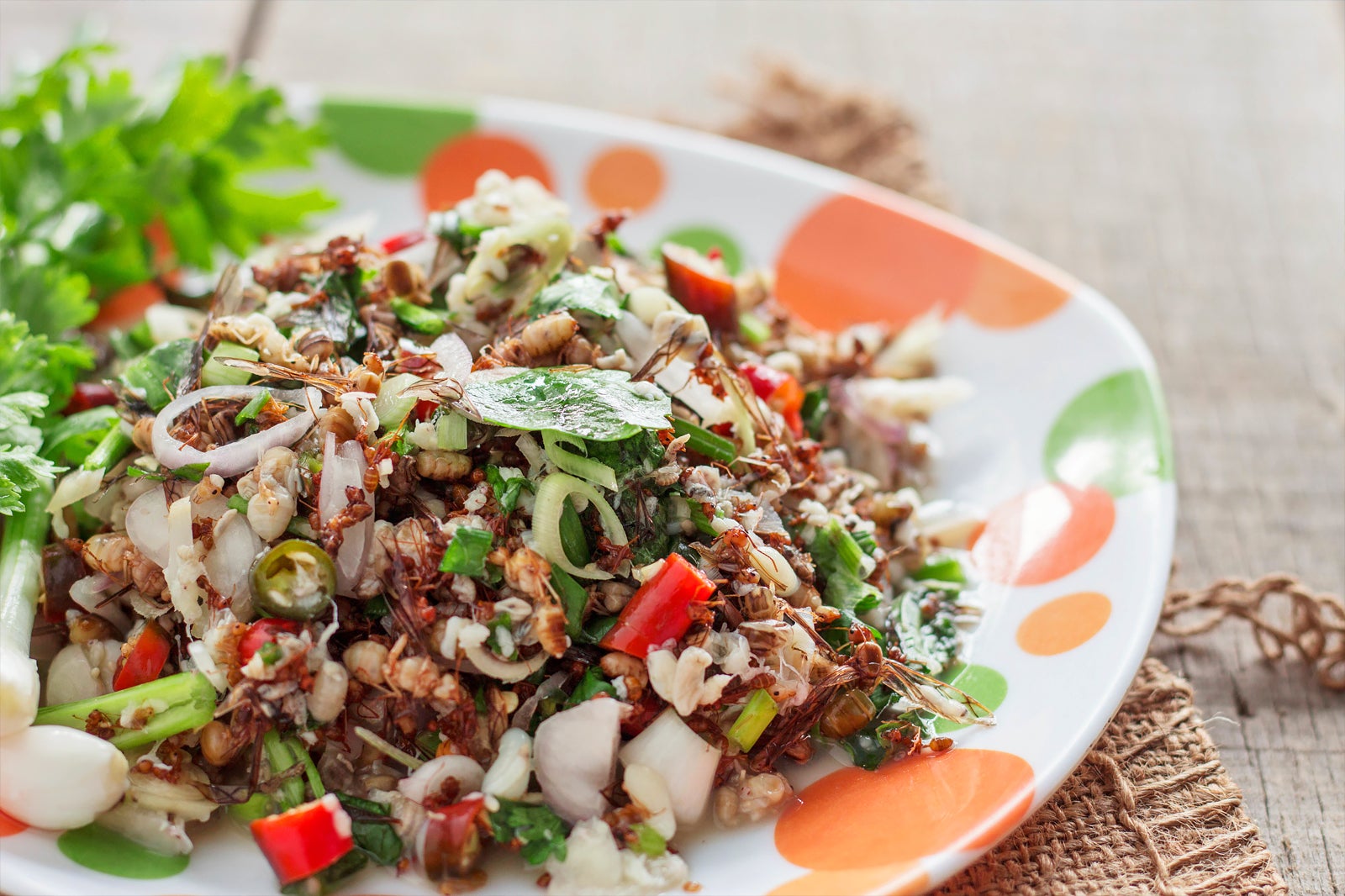 Red ant eggs (kai mod daeng)
Usually served as part of a salad, red ant eggs looks like rice, but with the same soft and faintly chewy texture as fully-grown ants. Interestingly, the taste is noticeably different, being somewhat sour. They're also usually served as part of a proper dish, meaning that you can enjoy them at small and extremely local restaurants in Phuket.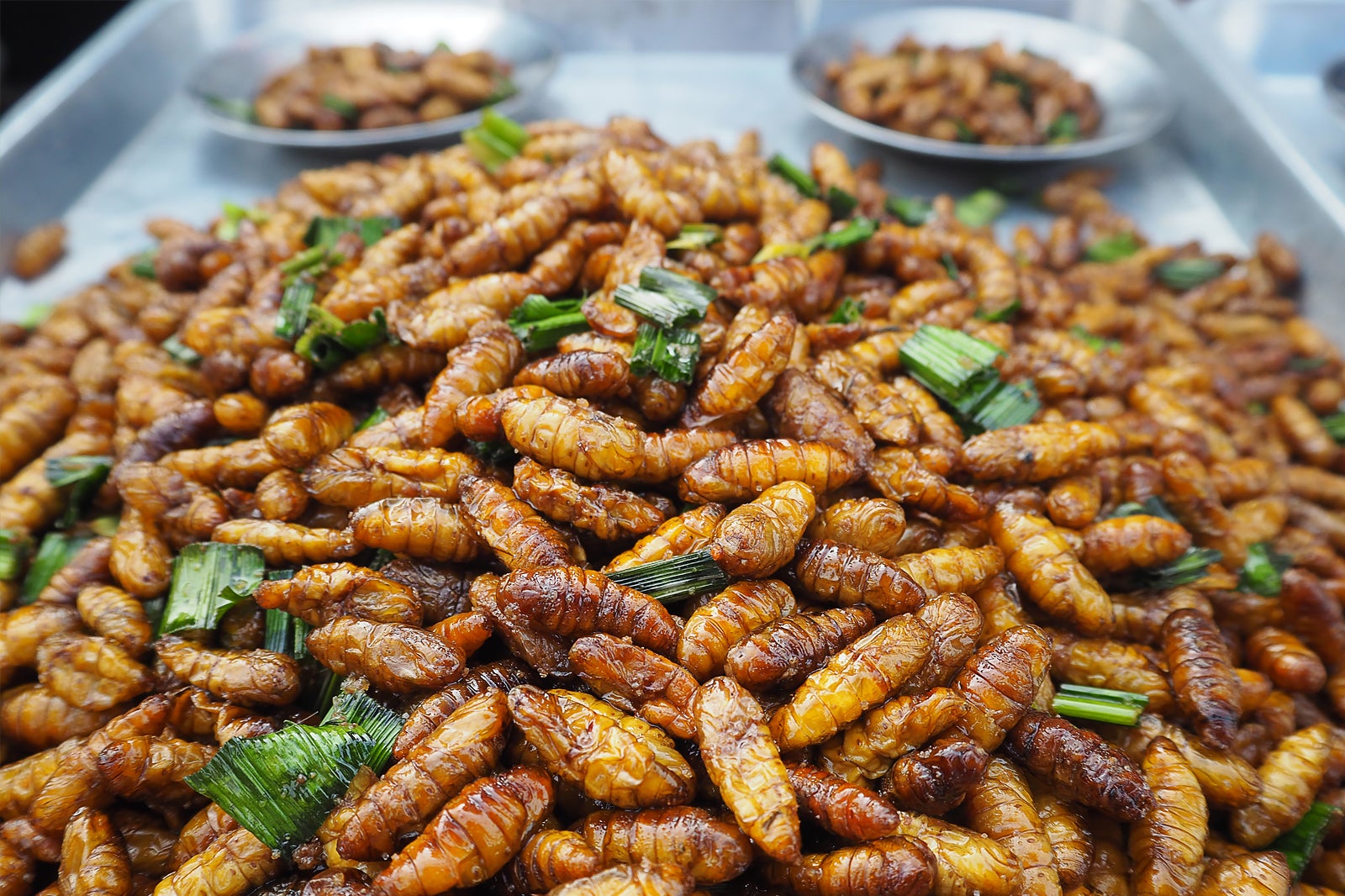 Silkworms are commonly enjoyed as a snack in Thailand, though they're often confused for maggots by those who are new to edible bugs. Of course, knowing that they're actually where Thai silk scarves came from doesn't make them any more appetizing to look at! Silkworms are usually fried with kaffir leaves, resulting in a strong citrus flavor. They also have a bitter aftertaste, provided by the worms' soft and gooey filling.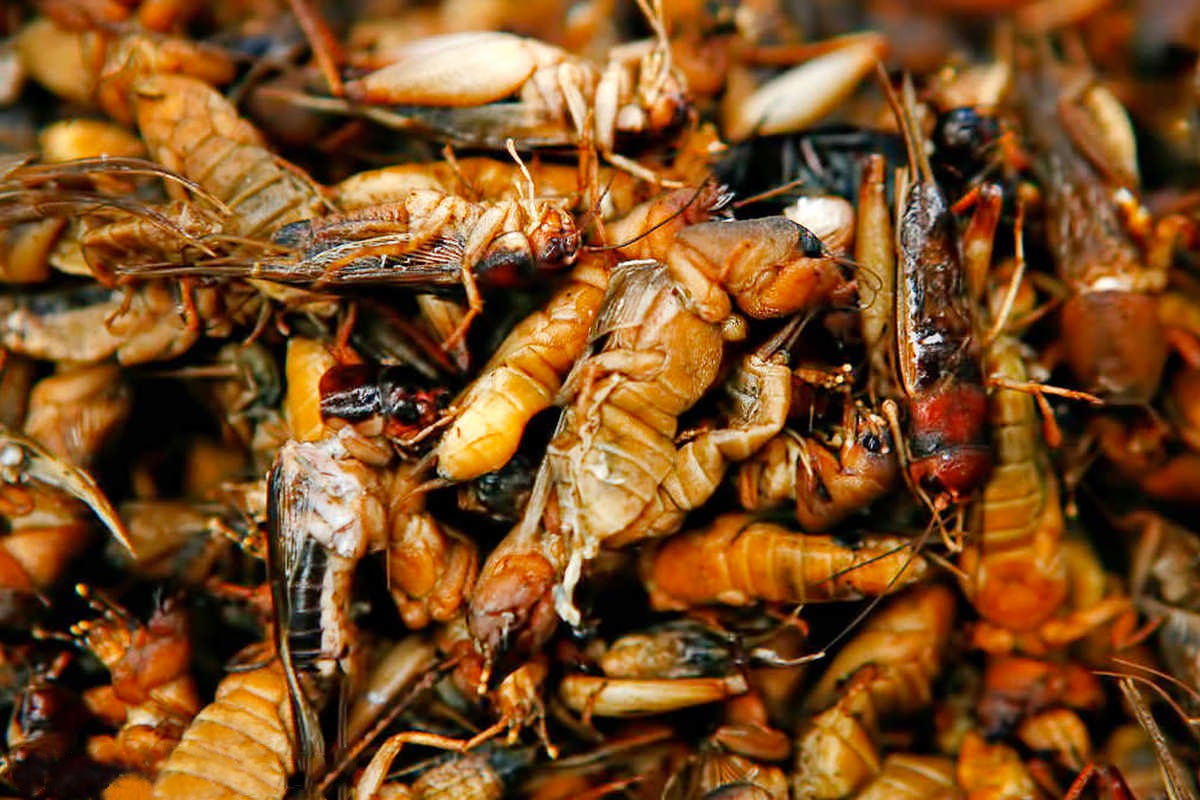 Crickets might look similar to grasshoppers, but they taste very different. They could give you a nasty shock when you take your first bite – the fatter innards floods your mouth very quickly. They have a soft center that gives them a bitter, soapy aftertaste.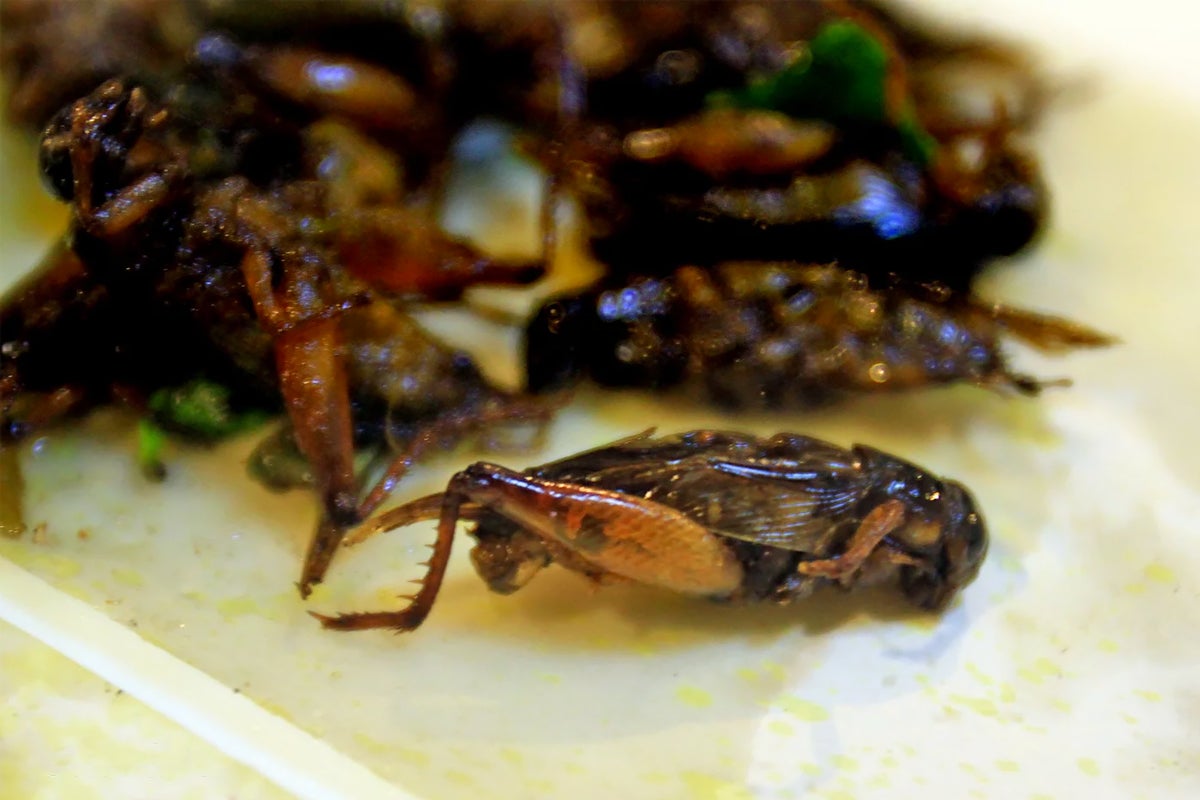 Mini crickets (jing reed khai)
Mini crickets are the halfway point between grasshoppers and full-size crickets. They still have the soft center of their maturer brothers, but they also have the lighter flavor of the grasshoppers, along with the fragrant smell of kaffir leaves they're often fried with. Thanks to their subtle taste, mini crickets are a good introduction for those who are new to eating bugs.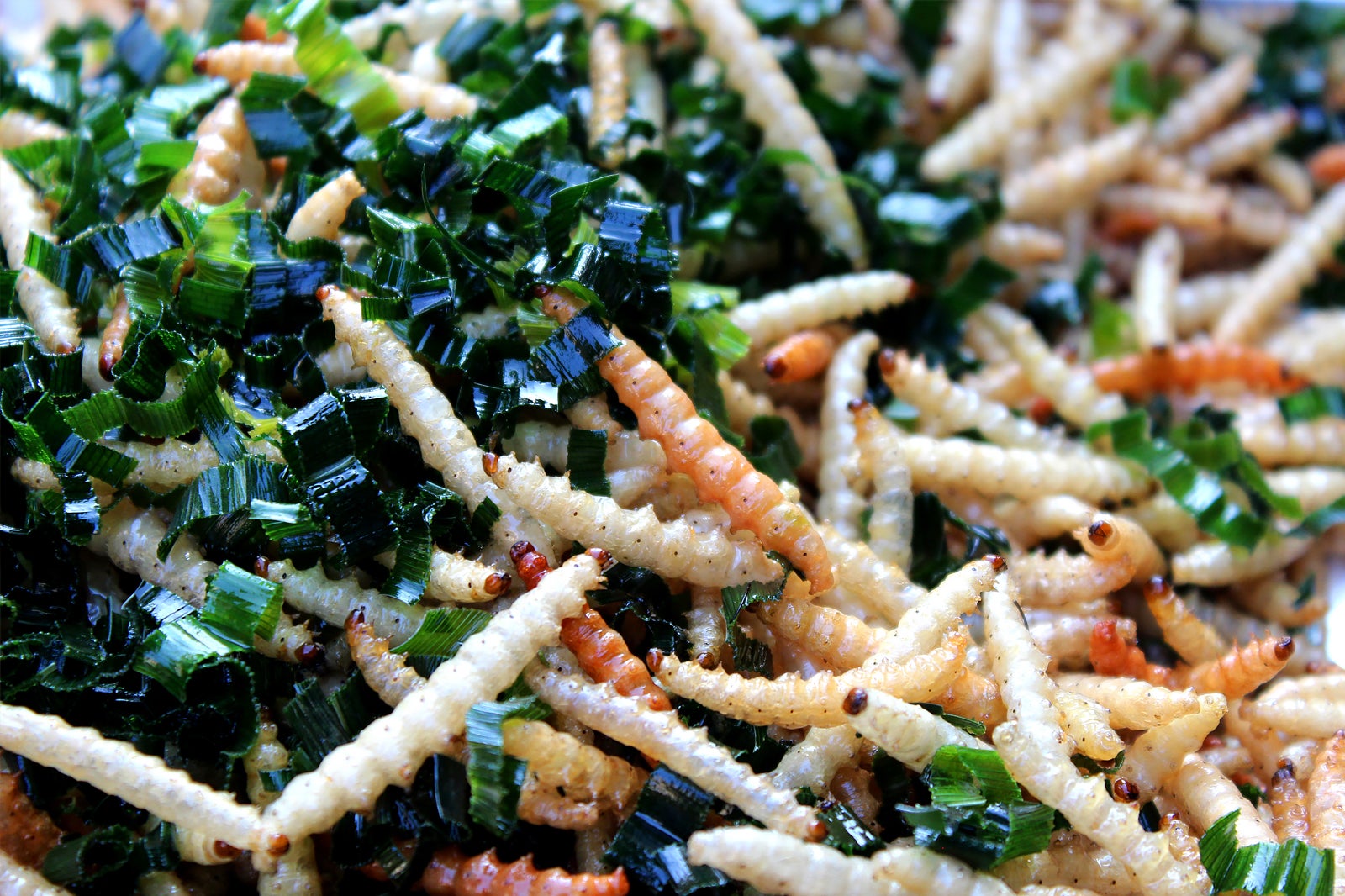 Bamboo worms are some of the most popular edible insects among locals, though not so much with tourists. You can find them at almost any food stand and vendor cart on the island, including Phuket Old Town. Like the smaller silkworms, bamboo worms have a crispy shell with a soft inside. The flavor is a little different – it's salty at first, followed with a cheesy aftertaste.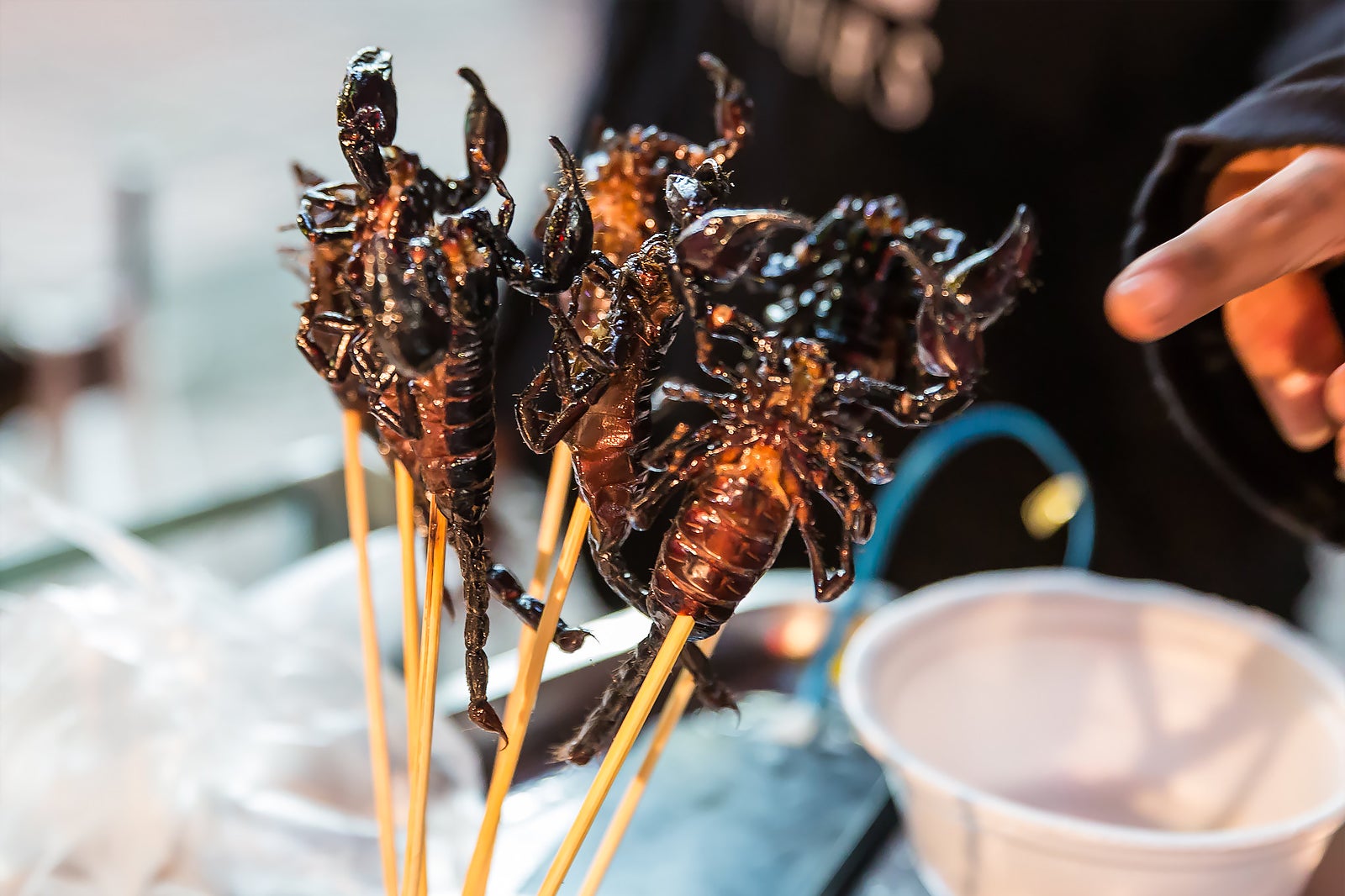 Scorpions aren't especially common in Phuket, but you can find them if you look around enough. These snacks are mostly bite-sized, though some stalls sell quite big bugs on skewers. Either way, they're usually quite chewy under their crisp outer shell, with a slightly bitter, off-taste, like old milk. Rest assured as the poisonous sting in the tail is always removed.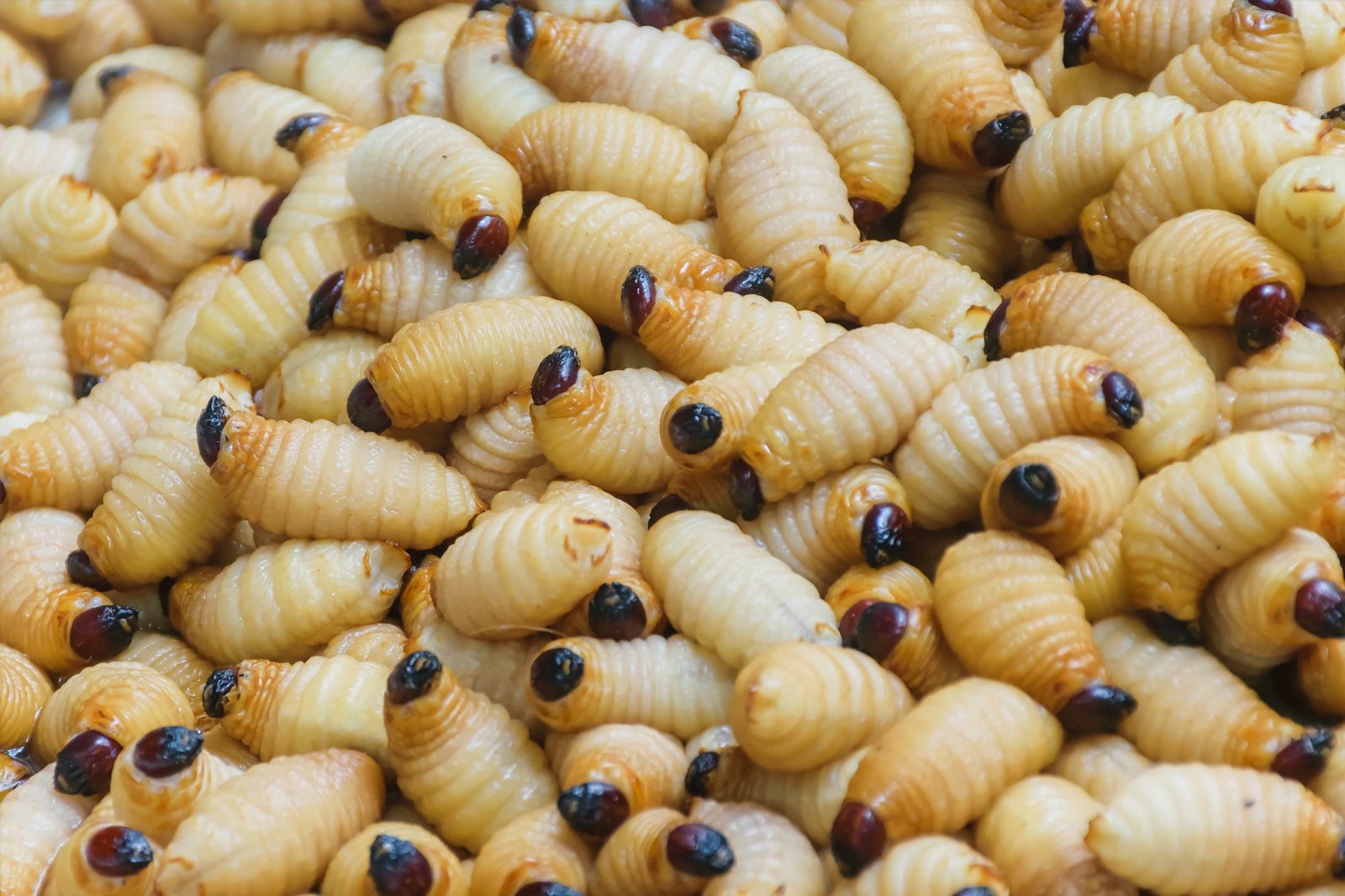 Sago grubs are the unsettling large larvae of the Asian palm weevil. They're also one of the most challenging insects to eat in Thailand. Once you get past its rather unpleasant appearance, you might find a very meaty consistency with a bacon-like flavor. While sago grubs are usually roasted, you can try them raw if you fancy a challenge.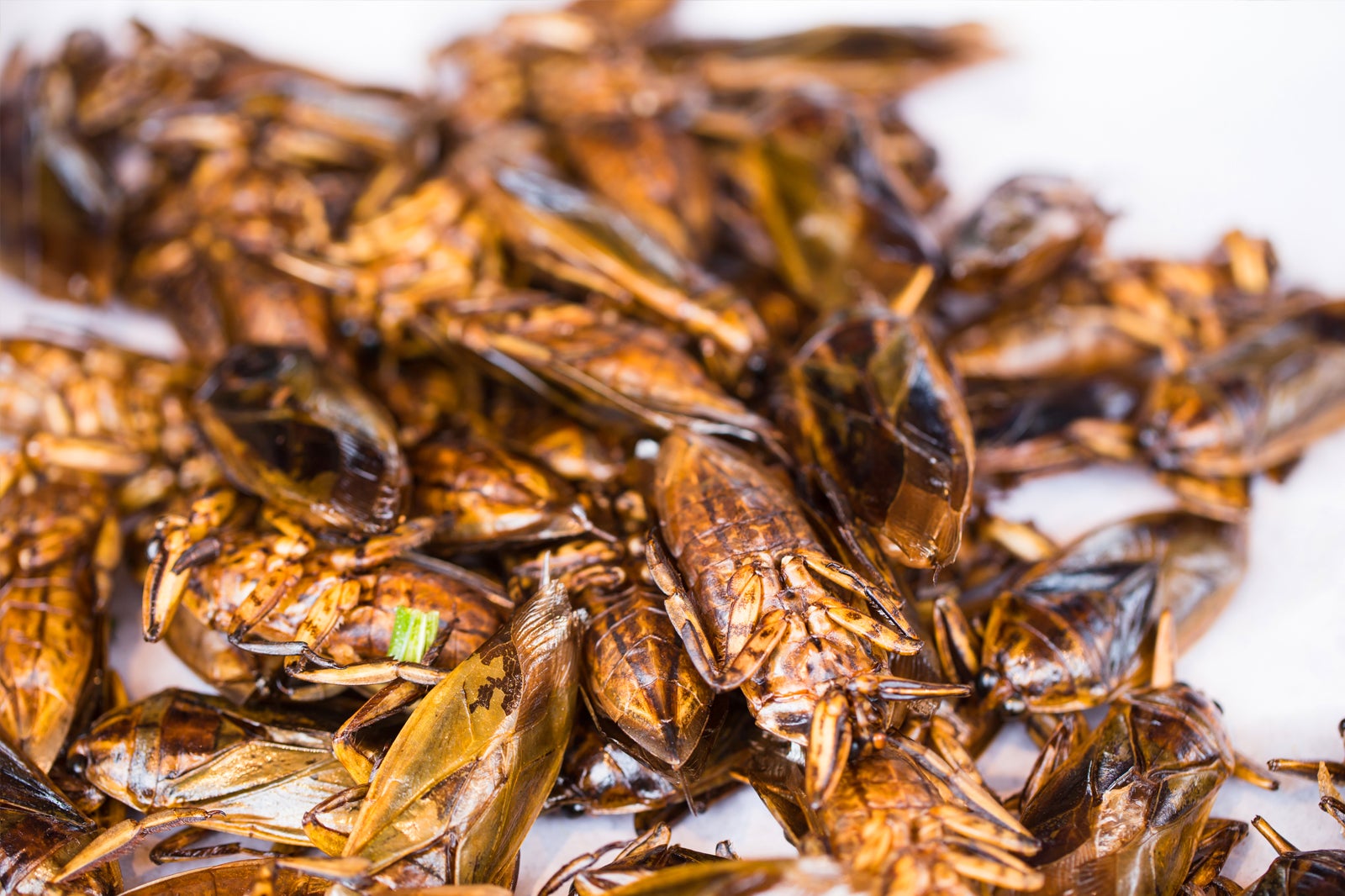 Giant water bugs (mang da na)
Giant water bugs are the biggest edible insects available in Phuket – they're also one of the hardest to eat. You need to pull the head off to enjoy its meat, which is hidden inside a tough shell. Those who are brave enough to manage this might find that the taste is actually pretty good. A stark contrast to their rather unappealing appearance, giant water bugs have a meaty consistency and surprisingly smell like bubble gum.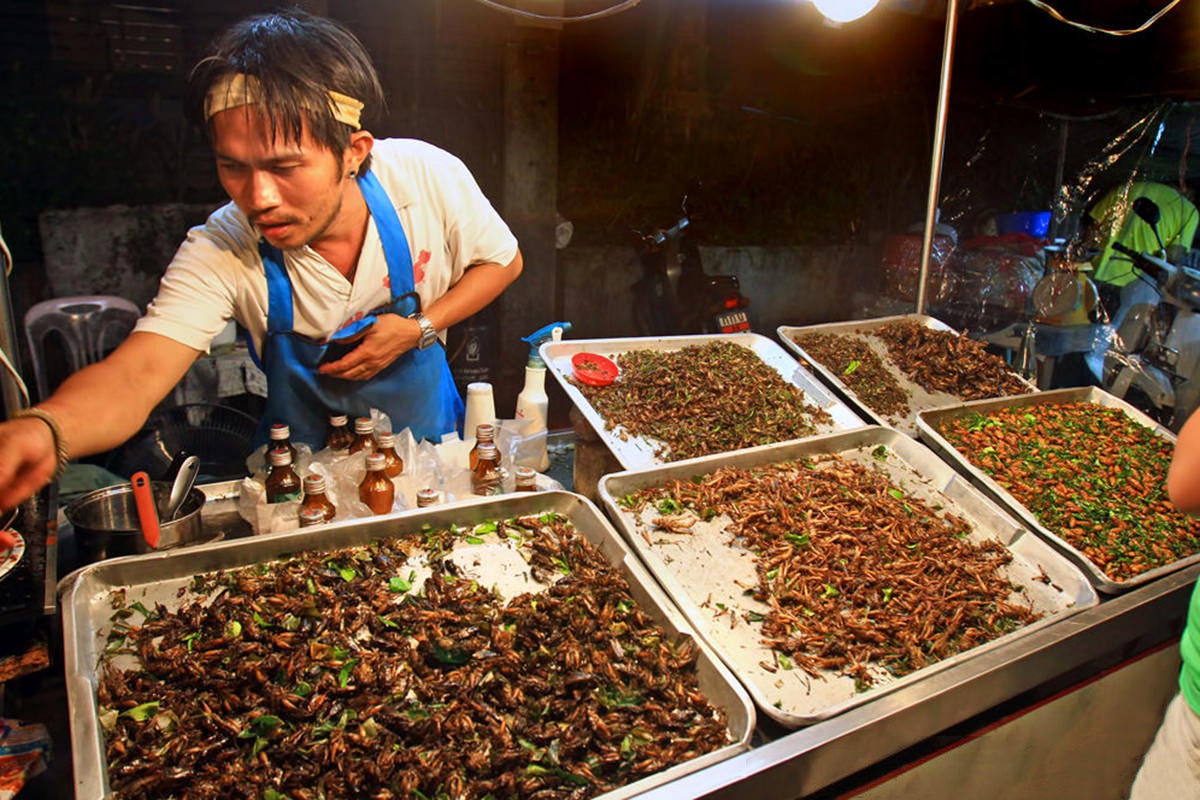 Where to eat insects in Phuket
Khun Beum is one of the best-known vendors of fried insects in Phuket. You can find his stall in Saphan Hin Park, on the southern edge of Phuket Town. Some insects, such as crickets, are caught in the wild while others, including silkworms and grasshoppers, are raised on insect farms in the north and northeast of Thailand.
After the insects are fried, Khun Beum scoops them out with a draining scoop. One scoopful – between 5 and 10 insects, depending on their size – sells for around 25 baht.
Location: 55/108 Chaofa Road, Wichit, Muang, Phuket 83000, Thailand