9 Best Yoga Studios in Phuket
Where to Find Yoga Classes in Phuket
The best yoga studios in Phuket can help you maximize your relaxation during your vacation. This is a fantastic place to get away from it all, with scenic beauty and seemingly endless stretches of sun-kissed sandy beaches. The island is an ideal place to practice yoga, as you can make the most of the peaceful surroundings and really feel the rejuvenating effects of this popular activity.
While some hotels offer complimentary yoga sessions, professional studios run by dedicated instructors are often the better option, providing top-notch equipment, classes throughout the day, and a greater range of yoga styles. We've picked out Phuket's most popular and best-equipped yoga studios in our selection below.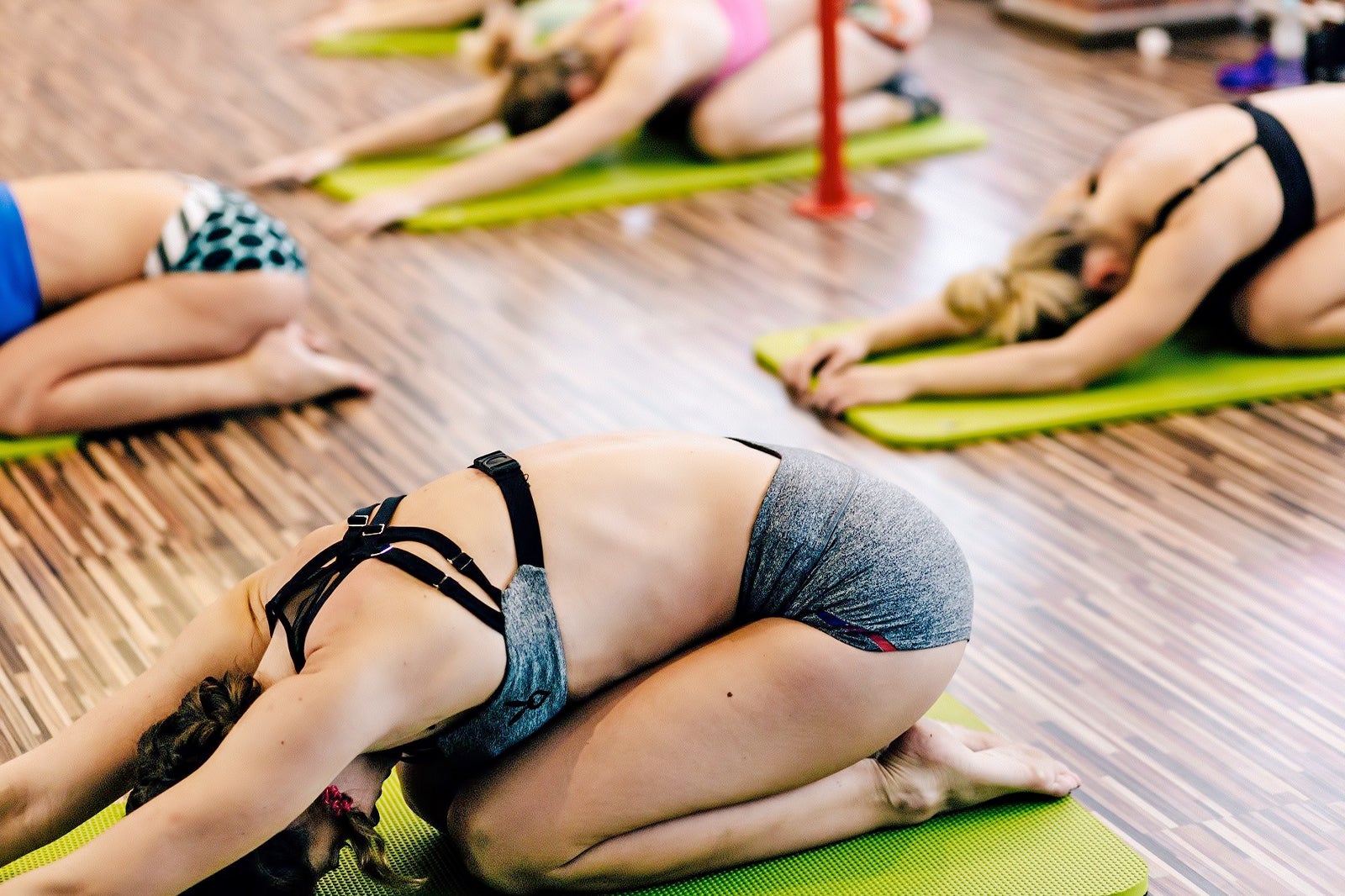 Traditional Ashtanga Yoga Shala Phuket
Phuket Town
The Traditional Ashtanga Yoga Shala Phuket (TAYSP) has a choice of wellness programs available in their modern, air-conditioned studio. You can take part in week-long retreats on anti-aging, water fasting, weight loss, or detox. Aspiring teachers can also join TAYSP's 200-hour yoga teacher training course. Mats and towels are provided.
Location: Clubhouse at Land & House Park, 26/8, Pattana Soi 8, Chalong, Muang, Phuket 83130, Thailand
Open: Monday–Saturday from 7.30 am to 9 pm (closed on Sundays)
Phone: +66 (0)80 698 0813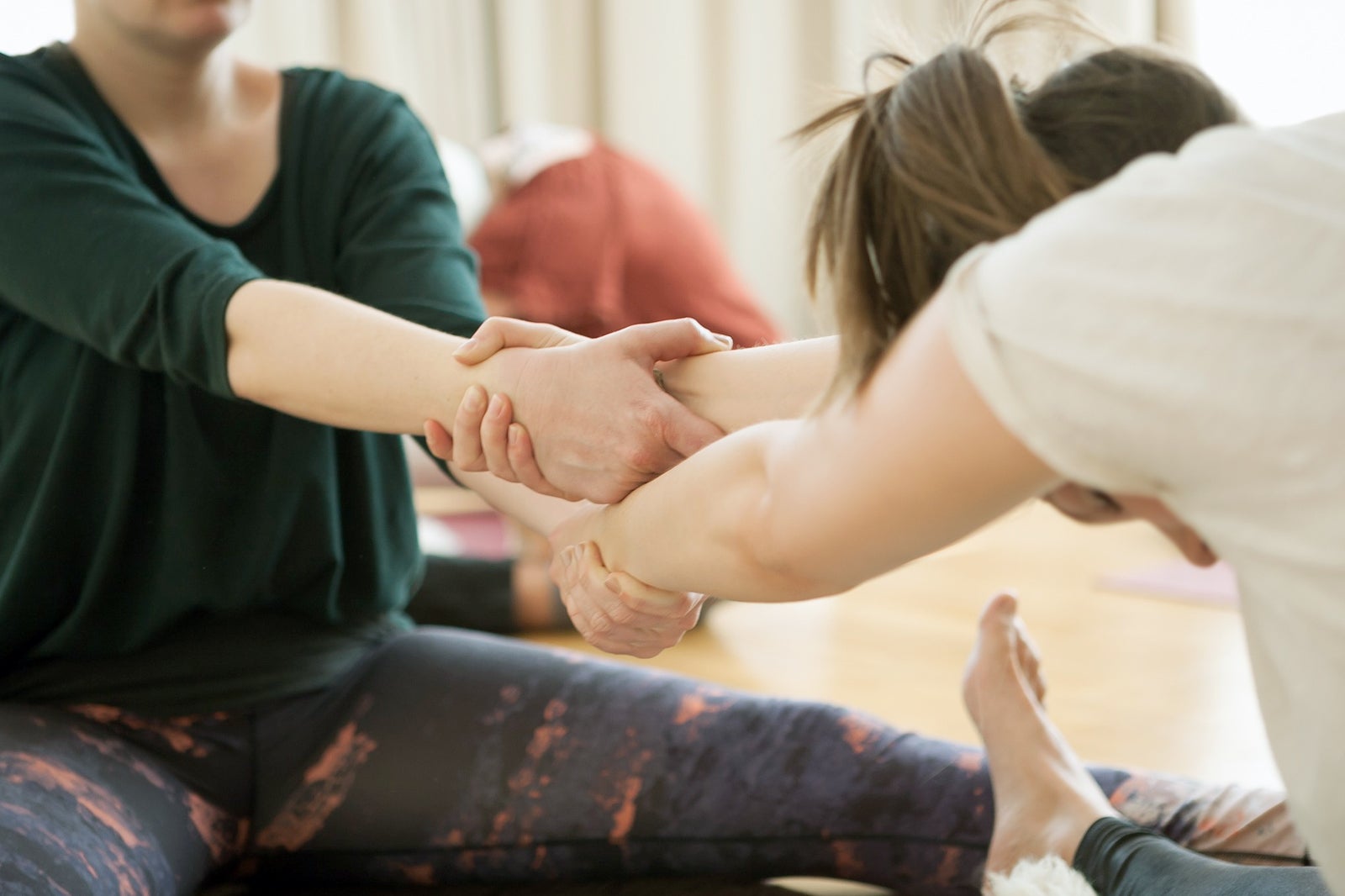 iYoga practices a range of therapeutic yoga styles, with an emphasis on breathing techniques and mental purification. Founded by teacher Yahnee Loh, it occupies a cool, spacious and air-conditioned studio in a convenient location in central Phuket. Classes are beginner-friendly but can also be made challenging for experienced students. Mats, towels, blocks, straps and drinking water are available at iYoga.
Location: Kamala Soi 8, Kamala, Kathu, Phuket 83150, Thailand
Open: Daily from 8.30 am to 7 pm
Phone: +66 (0)88 760 5177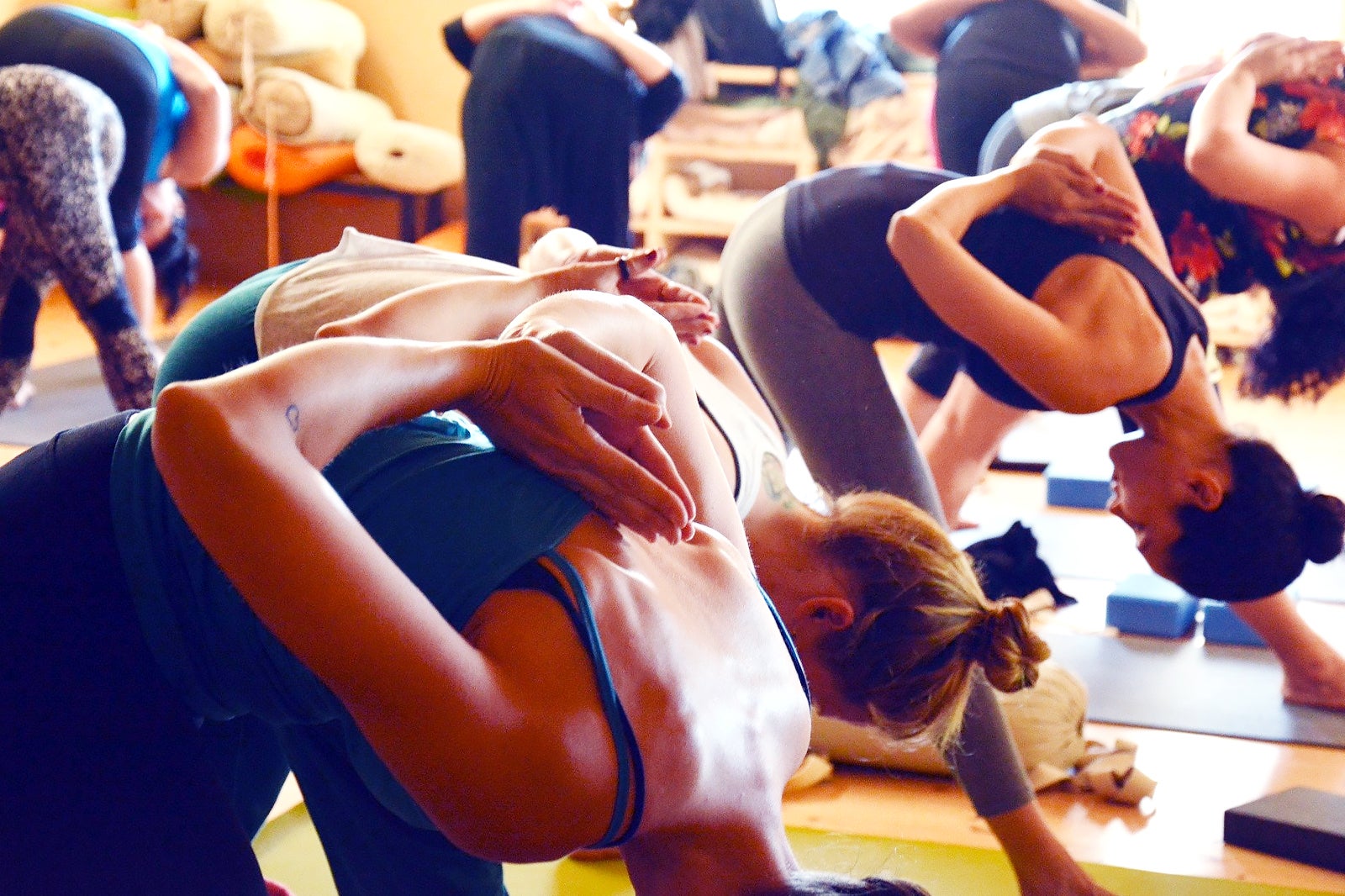 Yoga Republic Phuket is a modern, well-equipped studio near Surin Beach. There are separate showers for men and women, a juice bar, outdoor gazebo, indoor chill area, and retail shops. Naturally, mats and towels are available for complimentary use. An experienced and friendly team led by Jack Farras instructs you in hot yang, fusion flow, and yin yoga. The heating system used for hot yoga is particularly innovative, maximizing the oxygen in the air to keep the practice comfortable. Jack also teaches his own fusion style of yoga, incorporating elements of Vinyasa, Iyengar and yin yoga.
Location: 123/3-5 Moo 5, Srisoonthorn Road, Cherngtalay, Thalang, Phuket 83110, Thailand
Open: Daily from 9.15 am to 8 pm
Phone: +66 (0)82 280 3914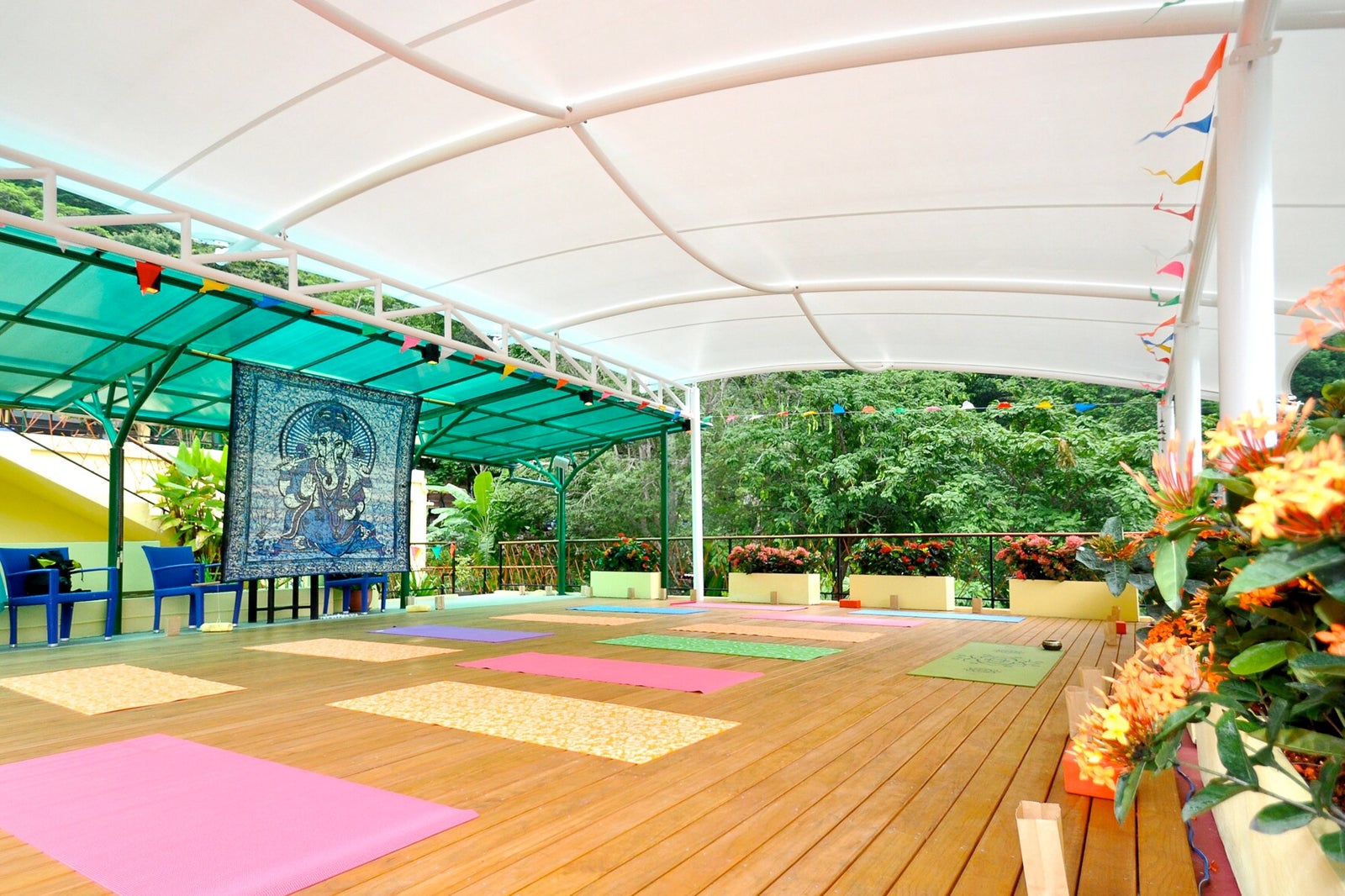 Belove Yoga at CC's Hideaway Hotel offers Hatha, Kundalini, Ashtanga-Vinyasa, Nidra, yin and acro yoga classes with expansive views of Karon Beach. Classes at this cool and breezy rooftop studio are led by the hotel's wellness director, Luis Enrique Jimenez.
A session here includes free drinking water, towels, mats and yoga equipment. You can also the outdoor pool, showers and free Wi-Fi after your yoga practice. For those who want a comprehensive wellness vacation in Phuket, the hotel organizes retreats of up to 8 days.
Location: CC's Hideaway Hotel, 84/21 Patak Soi 10, Karon, Phuket, Thailand
Open: Daily from 7 am to 8 pm
Phone: +66 (0)76 333 222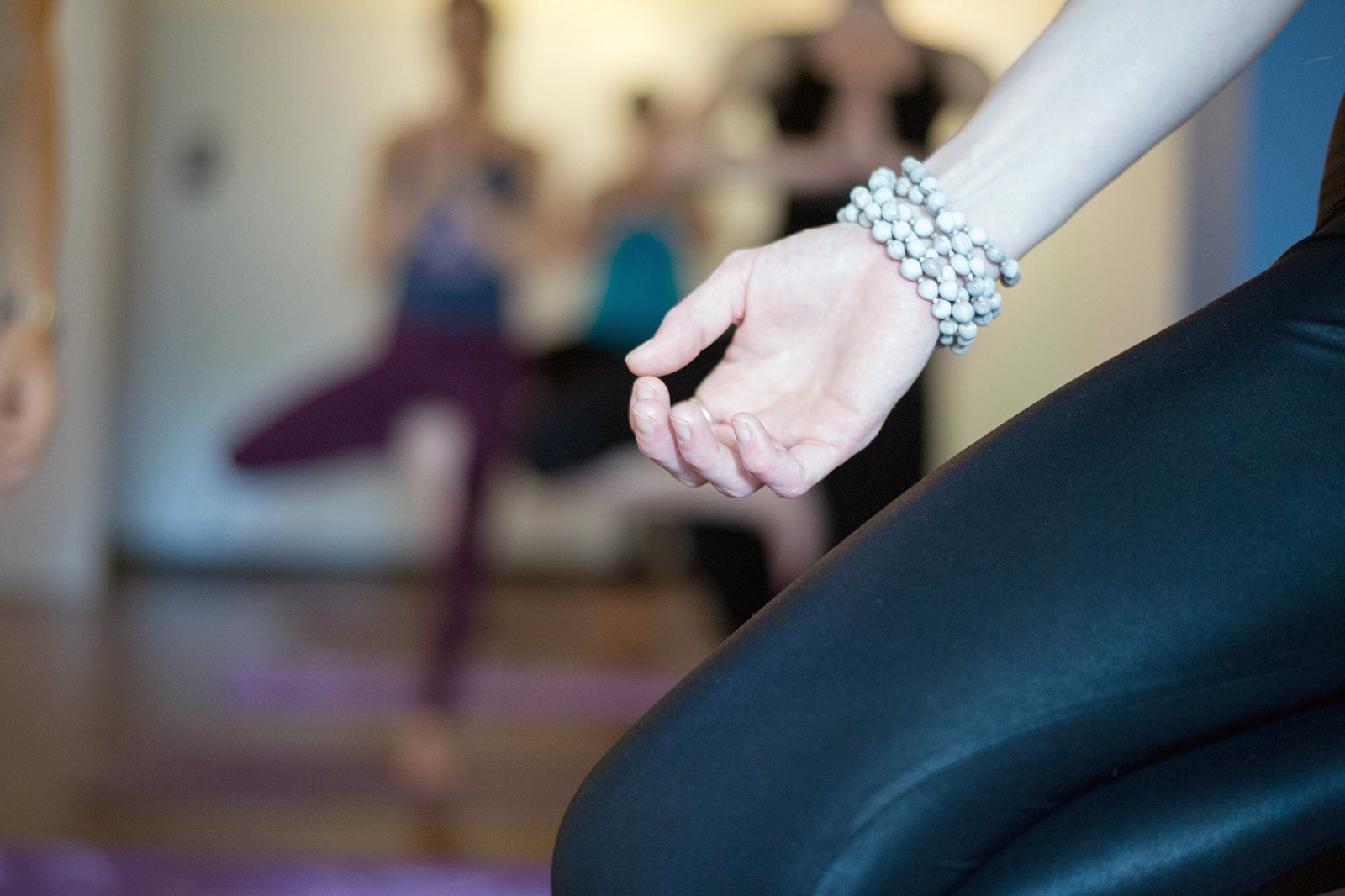 Baan Yoga Phuket offers retreats, workshops, classes, a healthy café and a shop selling yoga-related wares. Surrounded by landscaped gardens, the studio has many onsite bungalows with a friendly, at-home atmosphere. You can enjoy Hatha yoga classes, which focus on connecting the body and mind through posture, breathing, and meditation. Use of mats and towels is included in the price.
Location: 53/1, Sakhu, Thalang, Phuket 83110, Thailand
Open: Tuesday–Friday from 9 am to 7 pm, Saturday–Sunday from 9 am to 5 pm (closed on Mondays)
Phone: +66 (0)92 380 9200
Sumalee Yoga is a traditional Thai-style sala located on the east coast of Phuket. There are group and private classes on vinyasa flow, Hatha and yin yoga. All equipment is provided at no extra cost. After your practice, you can enjoy a swim in the onsite pool next to the sala.
A yogic menu is available at the Sumalee Ringside Restaurant. Part of Sumalee Boxing Gym, you can opt for multi-day retreats that combine yoga practice with Muay Thai training.
Location: 234 Moo 3, Soi Hua Tha, Srisoonthon Road, Thalang, Phuket 83110, Thailand
Open: Monday–Saturday from 7.30 am to 6 pm (closed on Sundays)
Phone: +66 (0)88 017 3018
Ganesha Yoga Shala is located in a very quiet residential street near Rawai. An experienced Ashtanga Yoga teacher leads a maximum of 15 people per class, giving each student more attention. This pleasant yoga sanctuary is quite popular among beginners.
There's villa accommodations for 3 guests right next door, provided by the shala for those who want convenience and comfort. You can also rent (or buy) mats, towels and blocks at Ganesha Yoga Shala.
Location: 25/7 Soi Saliga, Rawai, Muang, Phuket 83100, Thailand
Open: Monday and Wednesday from 8 am to 9.30 am, Tuesday, Thursday–Friday from 5.30 pm to 7 pm, Sunday from 9 am to 10.30 am (closed on Saturdays)
Phone: +66 (0)89 868 2639
Kim White Yoga, with over 25 years of teaching experience, guides students through her own signature yoga system. Primarily based at the modern, air-conditioned Sala Samadhi in Rawai, she specializes in aerial, Vinyasa, Hatha flow and yin yoga. Kim also runs classes at Santosa Wellness Center in Karon and multi-day retreats at JW Marriott Phuket Resort & Spa in Mai Khao.
Location: 59/142 Soi Saiyuan 15, Saiyuan Road, Rawai, Muang, Phuket 83130, Thailand
Open: Mondays, Wednesdays and Fridays at 8.30 am, Tuesdays at 6 pm, Thursdays at 8.30 am and 6 pm, Saturdays at 9 am (closed on Sundays)
Phone: +66 (0)86 276 9174
Kata Hot Yoga's studio is modern, clean and well-equipped, with male and female showers, toilets, as well as changing rooms with lockers. The dehumidifying-heating system ensures a comfortable yet challenging yoga practice. Towels and professional-grade mats are provided. You can also enjoy fresh and chilled coconut water before or after your class. Kata Hot Yoga often hosts retreats that include accommodations, personal training, herbal steam room sessions, and Thai massages.
Location: 217 Khoktanod Road, Kata Beach, Muang, Phuket 83100, Thailand
Open: Monday–Friday from 9.15 am to 8.45 pm, Saturday–Sunday from 9 am to 6.45 pm
Phone: +66 (0)76 605 950