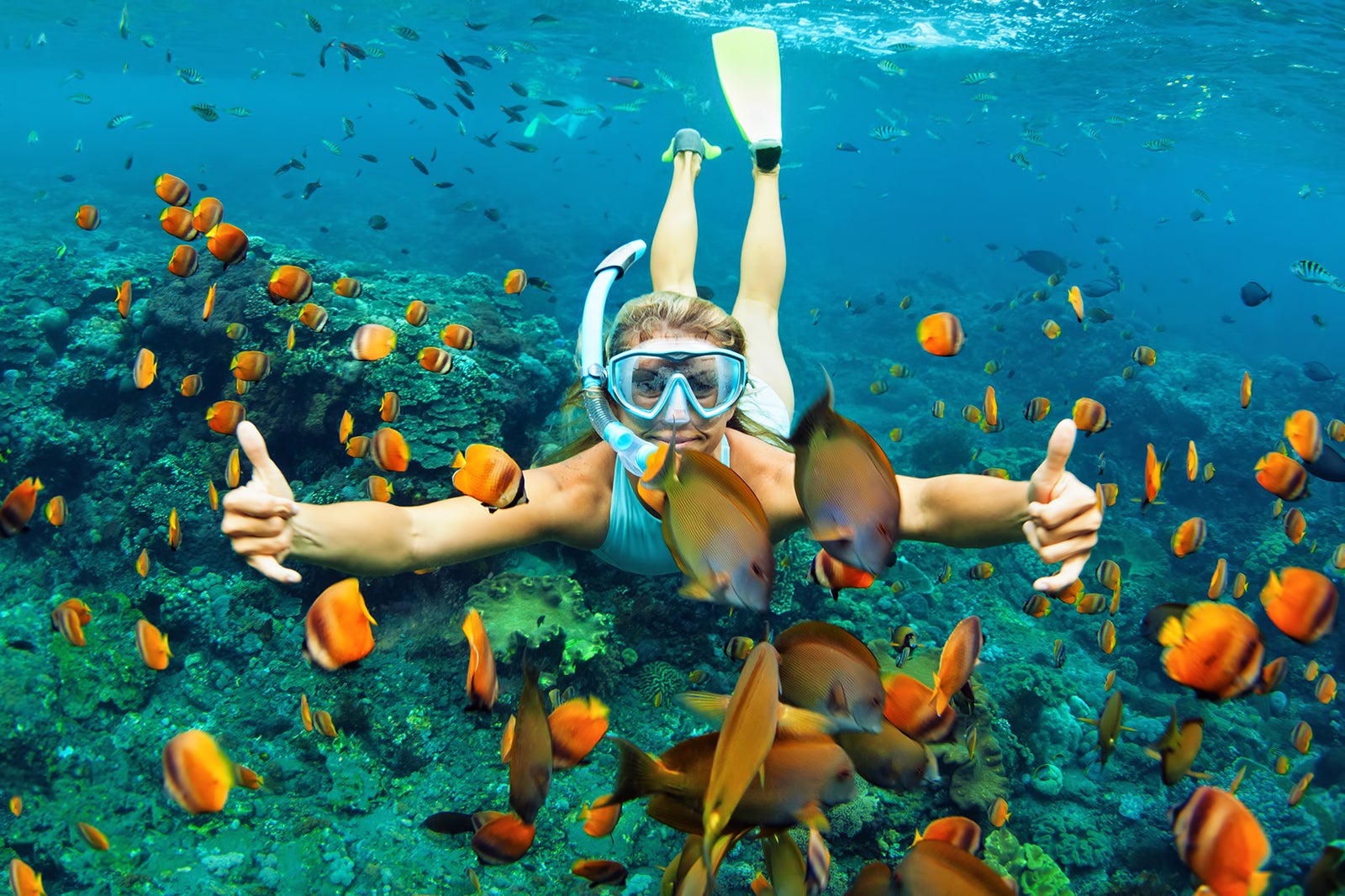 5 Best Snorkeling Beaches in Koh Samui
What is the Most Popular Koh Samui Beach for Snorkeling?
Koh Samui beaches are not renowned for offering outstanding snorkeling opportunities, but a few spots around the island offer decent underwater landscapes filled with tropical marine life. Most of these interesting dive sites are in small or hidden coves, so getting to them is something of an exciting journey off the beaten path.
If you are a hardcore snorkeler, the best snorkeling beaches in Samui maybe might not meet your expectations. In this case, you should join a day trip to nearby Koh Tao and Koh Nang Yuan, located 60 km north of Koh Samui. These islands are world-famous for their stunning underwater scenery and offer some of the best snorkeling and scuba diving sites in the Gulf of Thailand.
What are the best snorkeling beaches in Samui?
Back to top