Ark Bar Beach Resort is a prominent nightlife institution in Koh Samui. Located right on the beach, in the central area of Chaweng, this beachside resort, restaurant, bar and nightclub describes itself as a 1-stop party destination on Samui Island – and this description could not be more accurate.
Featuring 300 rooms right by the sand, Ark Bar Beach Resort is not really recommended for those in search of peace and relaxation as most of the people coming and/or staying there have only 1 goal: party 'til they drop. With 2 beachfront restaurants and 3 bathing pools with 2 swim-up bars, the place has been designed for party animals. DJs, live music, fire shows, and pool parties are part of the daily program at Ark Bar Beach Resort.
Ark Bar in Koh Samui - one of the highlights of 27 Great Restaurants in Chaweng and 29 Best Things to Do After Dinner in Chaweng (Read all about Koh Samui here)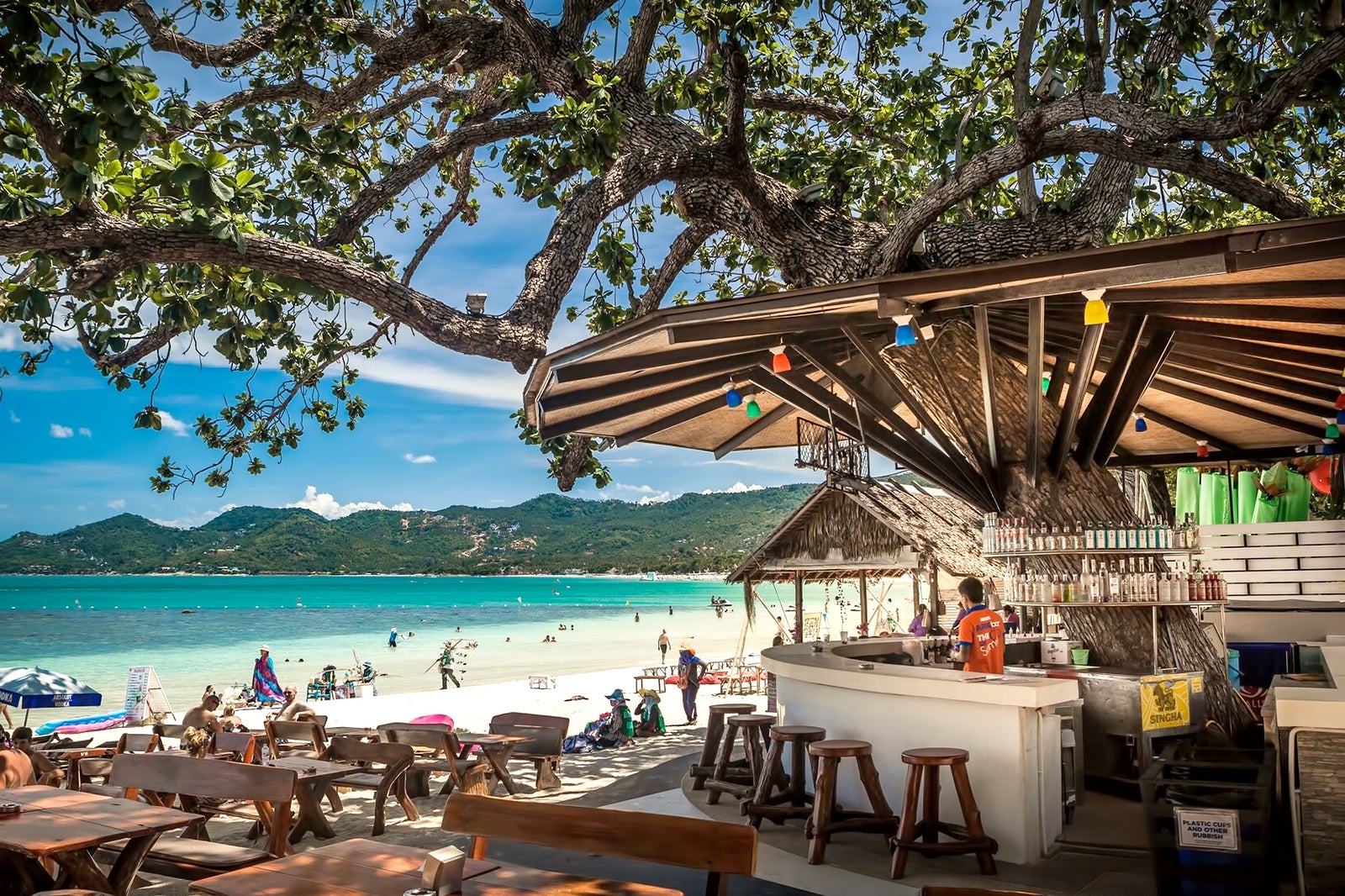 What are the highlights of Ark Bar in Koh Samui?
Mellow partygoers who would like to stay at Ark Bar Beach Resort for their vacation should pick a room on the top floor, at the back of the resort. The closer you stay to the beach, the noisier it is until late at night. The party officially ends at 2 am, but hardcore punters often carry on talking, singing, and having fun until the wee hours.
Live music, performed by local and occasional international DJs, starts at noon. Everyone around the beach and the beachfront pools is in the party mood. The restaurants have an impressively thick menu hosting something for everyone's taste, from western dishes to Thai specialties, spiced according to customers' preferences. The beverages list counts all the usual suspects including beers, sodas, and spirits, as well as a great list of excellent cocktails.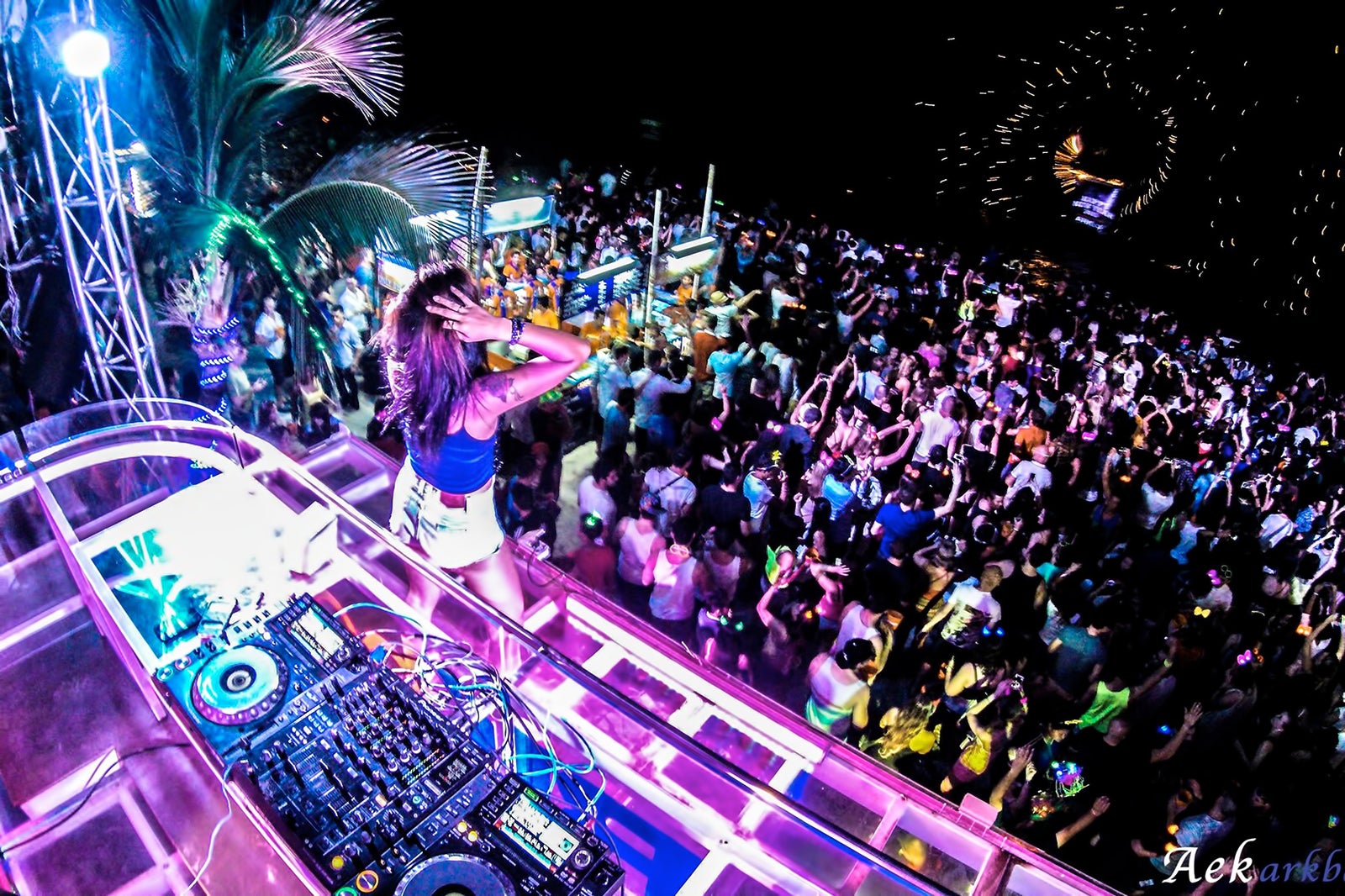 Good to know about Ark Bar in Koh Samui
Ark Bar Beach Resort is known for its top-notch location on the beachfront and proximity to all that Chaweng has to offer, especially regarding shopping. Central Festival Samui is just a 5-minute stroll from the resort.
Prices at Ark Bar are reasonable, whether it be for accommodations or for catering. The quality of service and friendliness of the staff is also outstanding. They graciously handle a crowd of revelers from dusk 'til dawn, and vice-versa.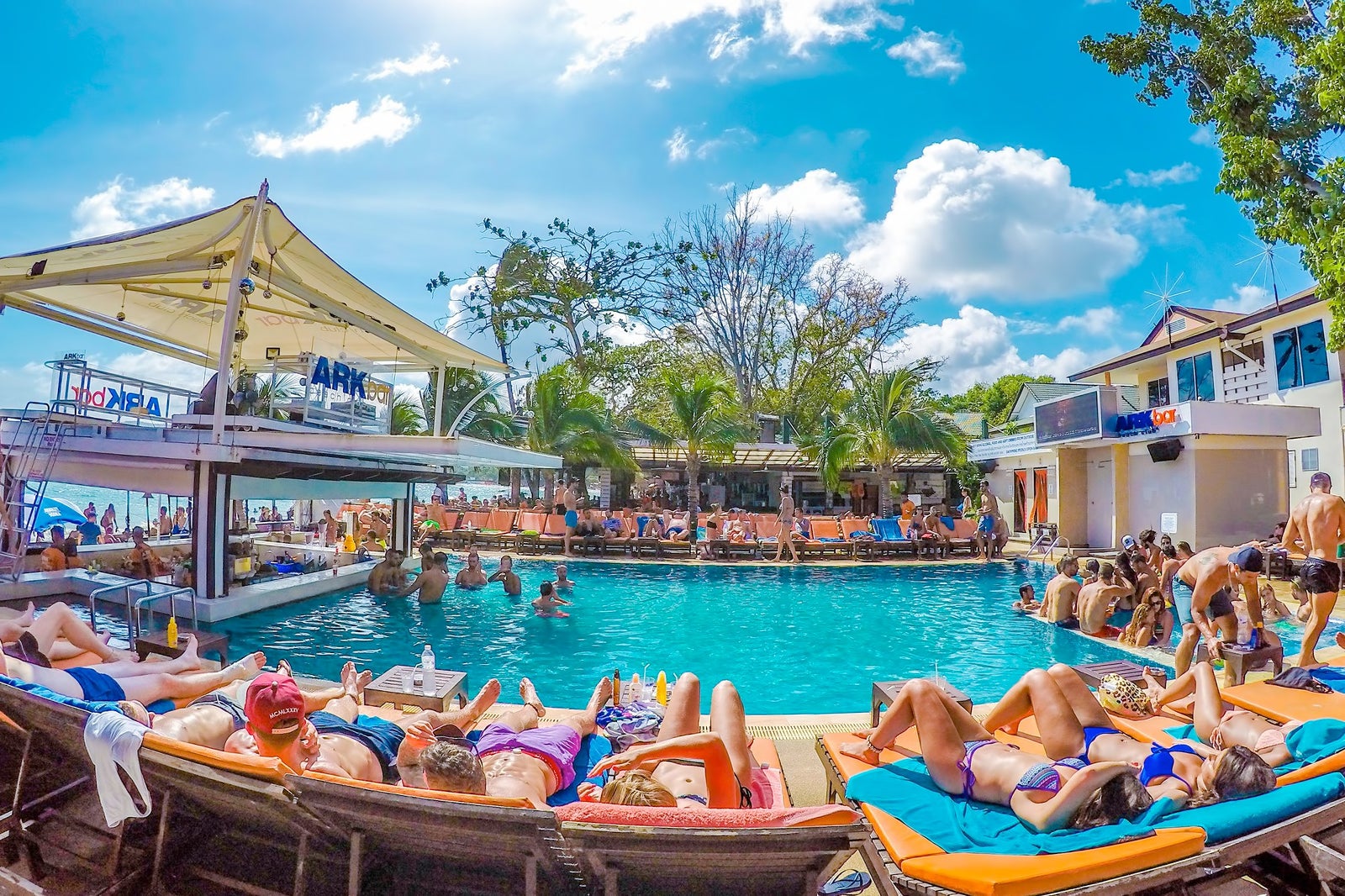 Ark Bar in Koh Samui
Location: 159/89 Moo 2, Chaweng, Bophut, Koh Samui, Surat Thani 84320, Thailand
Phone: +66 (0)77 961 333
Back to top