Rock Climbing in Phi Phi
Guide to Phi Phi Rock Climbing
If you're interested in rock climbing during your vacation, Krabi Province (including Koh Phi Phi) is one of the best places for rock climbing in southern Thailand. Thanks to towering natural limestone cliffs that make up most of its topography, you'll find world-class sites such as Tonsai Beach and Diamond Cave in Railay all along the coast.
Phi Phi Don Island lies around 42 km off the coast of Krabi, sharing the same topography. You can find thrilling climbing walls both on Koh Phi Phi Don and Koh Phi Phi Leh. Many local shops offer information on routes that are properly rebolted with stainless steel or titanium bolts. Professional companies often organize half- and full-day climbing tours led by highly trained instructors.
Rock Climbing in Phi Phi - one of the highlights of 15 Best Things to Do in Phi Phi Islands and 5 Off the Beaten Track Things to Do in Phi Phi (Read all about Ko Phi Phi here)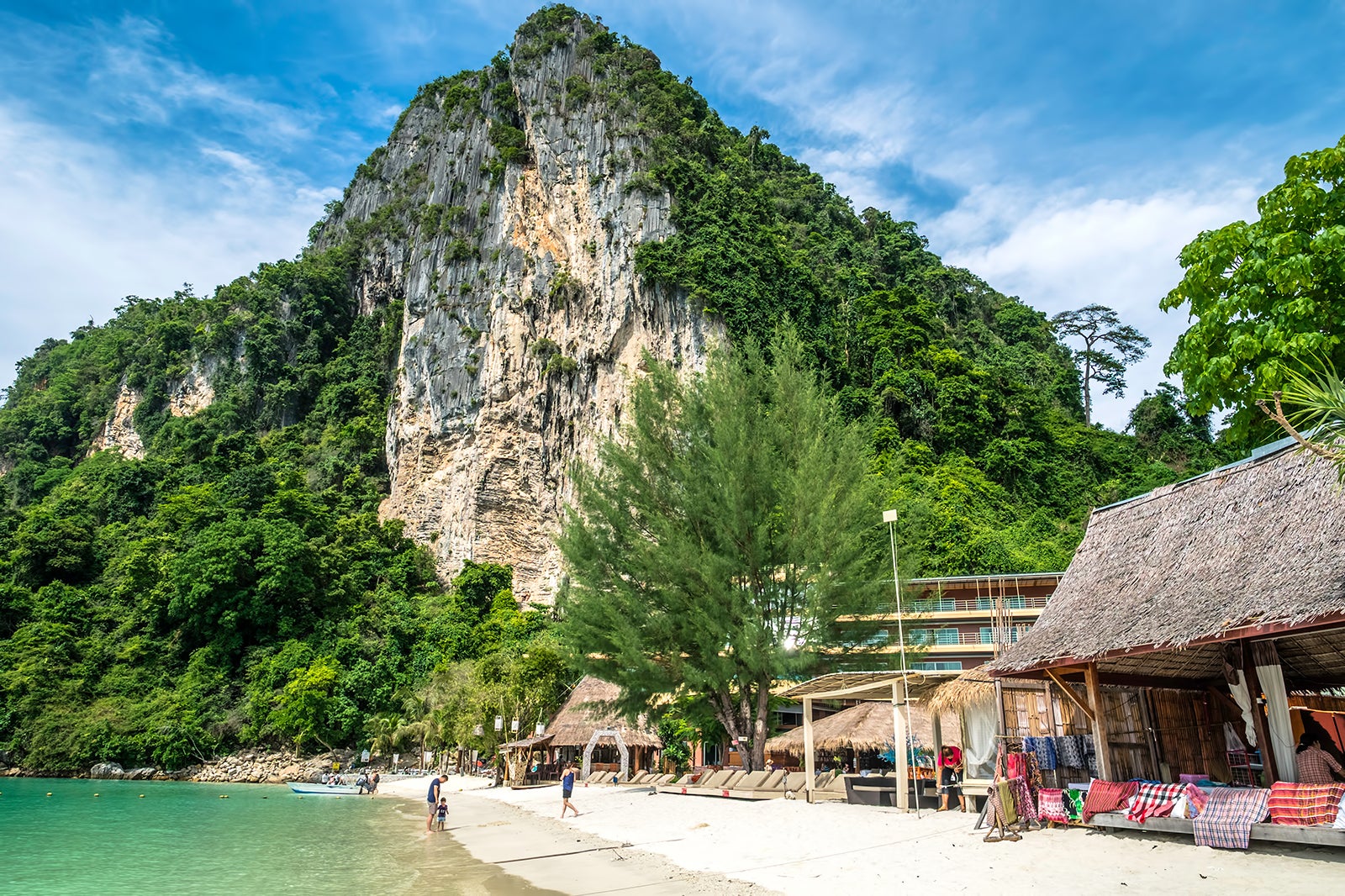 Rock climbing walls in Phi Phi Islands
We've compiled a list of the most notable rock climbing walls in the Phi Phi Islands, many of which were first discovered and bolted by French climbers – which is why many routes are named in French.
Tonsai Tower is at the western end of Tonsai Bay on Koh Phi Phi Don. Spanning 200 meters in height, the limestone formation has 48 bolted routes catering to all levels of difficulty, from beginners to advanced.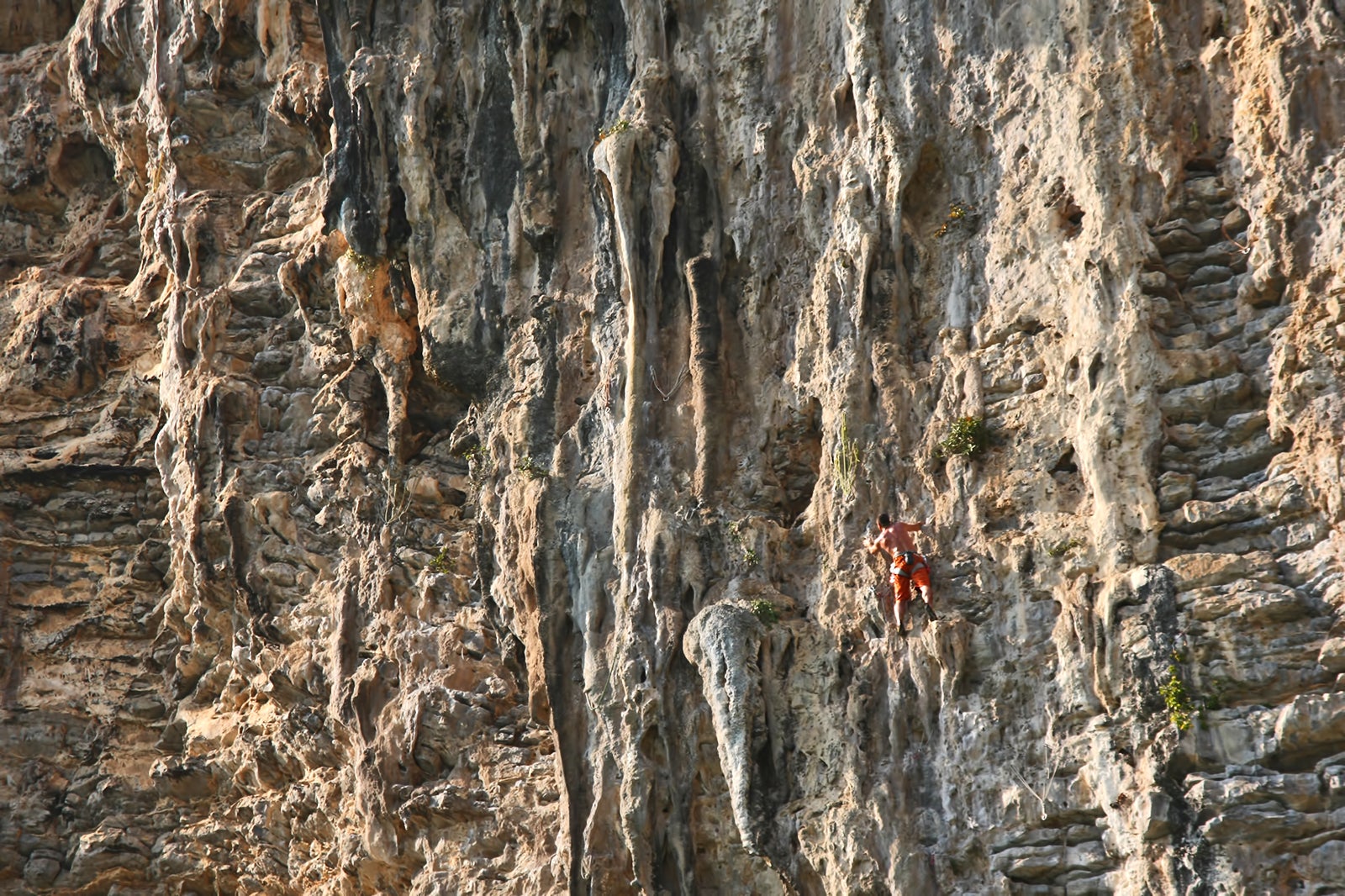 Drinking Wall is on the way to Tonsai West, right behind a large, empty field where locals play soccer late most afternoons. It offers a dozen challenging bolted routes (grades 5 to 7c) in a lush environment. Visit before 11am if you want to get some sunlight while climbing. Note: beware of snakes in the rainy season.
Ao Ling Wall (Monkey Bay Wall) lies just south of Tonsai Tower. It's quite challenging to get there on foot, so it's best to hire a long-tail boat. It offers a good choice of routes (12) graded between 3 and 8b. Popular routes include Ligne de Vie (Lifeline), La Main de Buddha (Hand of Buddha), and Trip Master Monkey.
Hin Tak is just south of Ao Ling Wall and overlooks Tonsai Bay. It has at least 19 routes graded from 5 to 8b. Its location makes it only accessible by boat. The most popular route here is Happy Banana – it's graded 6a with 1 move to 6b+.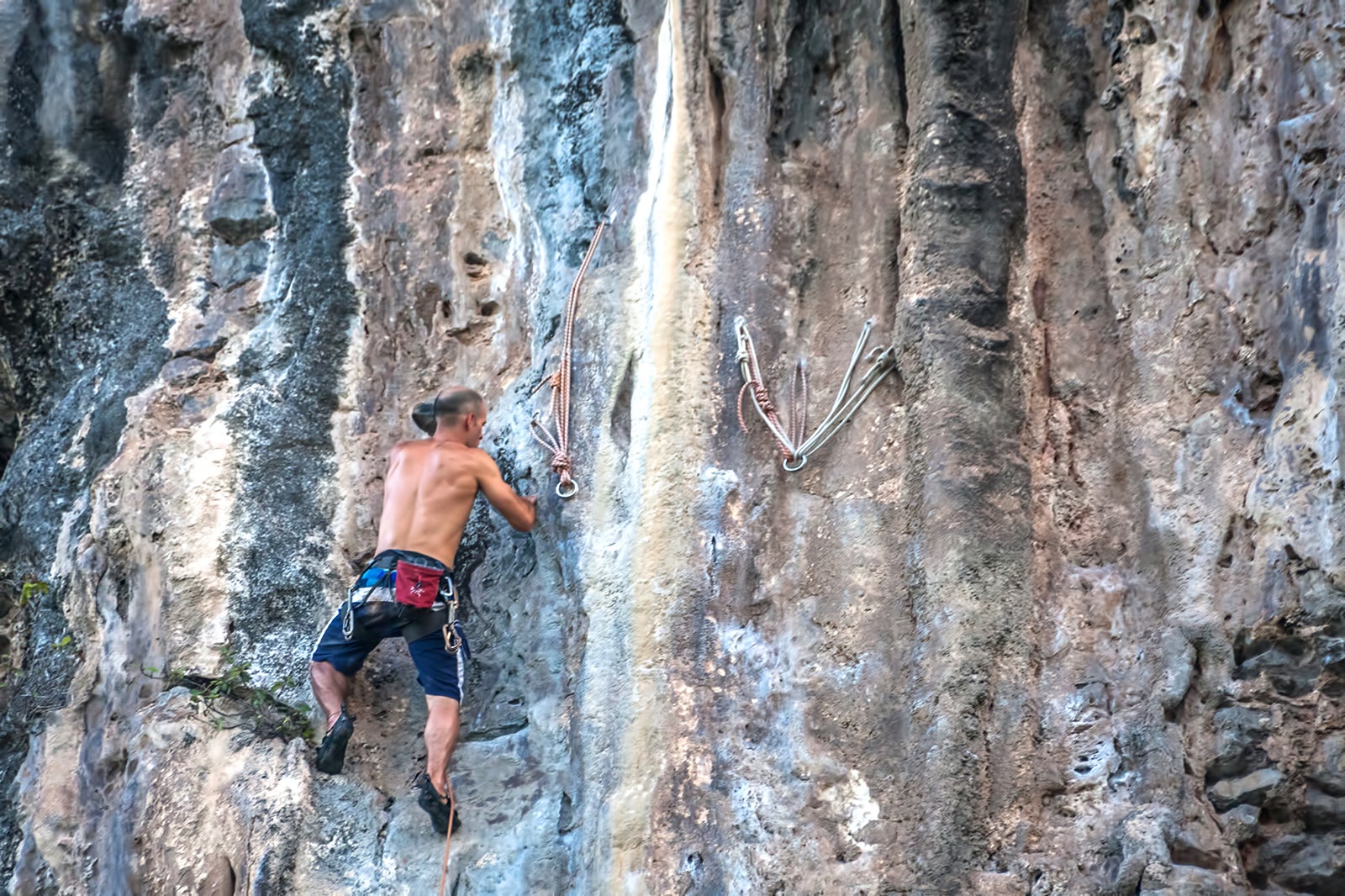 Hua Ling Wall (Monkey Head Wall) is at the northern tip of Nui Beach on the west coast of Koh Phi Phi Don. You have to hire a long-tail boat at Loh Dalum to get there, but access is tricky at low tide. It has 4 routes graded from 6a+ to 6c.
Ao Pilay Wall is on the west coast of Koh Phi Phi Leh. It roughly takes 20 minutes to get there by long-tail boat from Tonsai Bay in Koh Phi Phi Don. This tricky wall counts 7 routes graded from 6a to 7b. The most spectacular route is Four Beers of Singha, a 6a+ route that goes up to 35 meters.
Maya Bay has 2 rock climbing walls – the first is at the northern end of the beach itself, offering 5 routes between 7 (Le Lotus Bleu) and 18 meters (Traveling Shoes) in height, which are graded from 5+ to 7a+. The second wall is inland, on the beach's northern end. There are a couple of 10-metre-high routes, called the Culture of Pleasure (7b grade) and Japanese Girl (6a+ grade).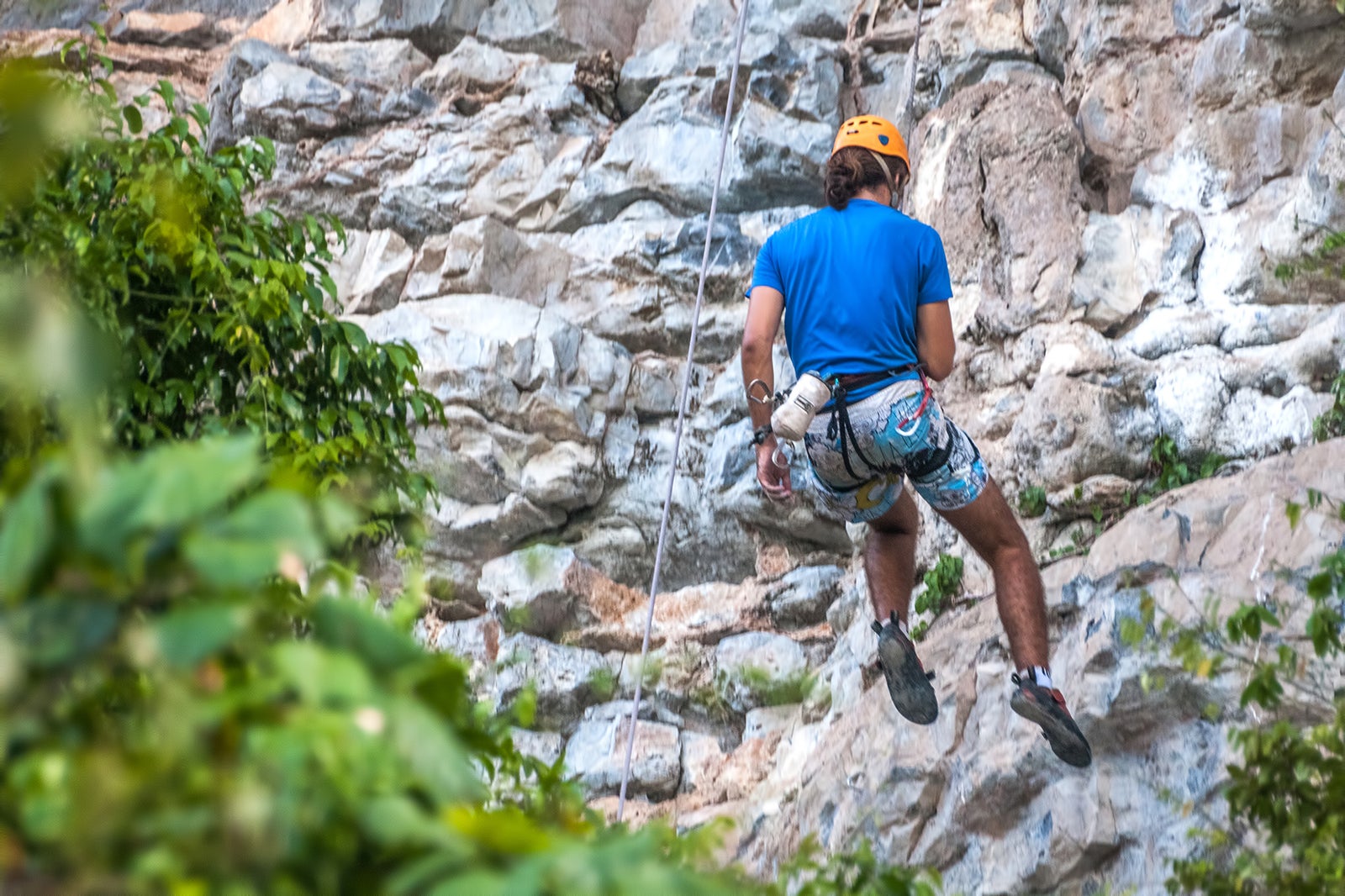 Rock Climbing in Phi Phi
Back to top