7 Phuket Tips and FAQs
What You Should Know About Visiting Phuket
This section of Phuket Tips and FAQs seeks to answer those niggling questions that arise when it comes to booking your first vacation in a new destination. Our list also includes some good-to-know things that you might not have considered when it comes to packing or planning.
Phuket is a relatively safe and modern island, particularly around its popular tourist areas like Patong and Phuket Old Town. There are relatively few unusual regulations to be mindful of, but it's always best to be prepared and fully informed. Have a look at our answers to frequently asked questions about Phuket and see if there's anything you've missed.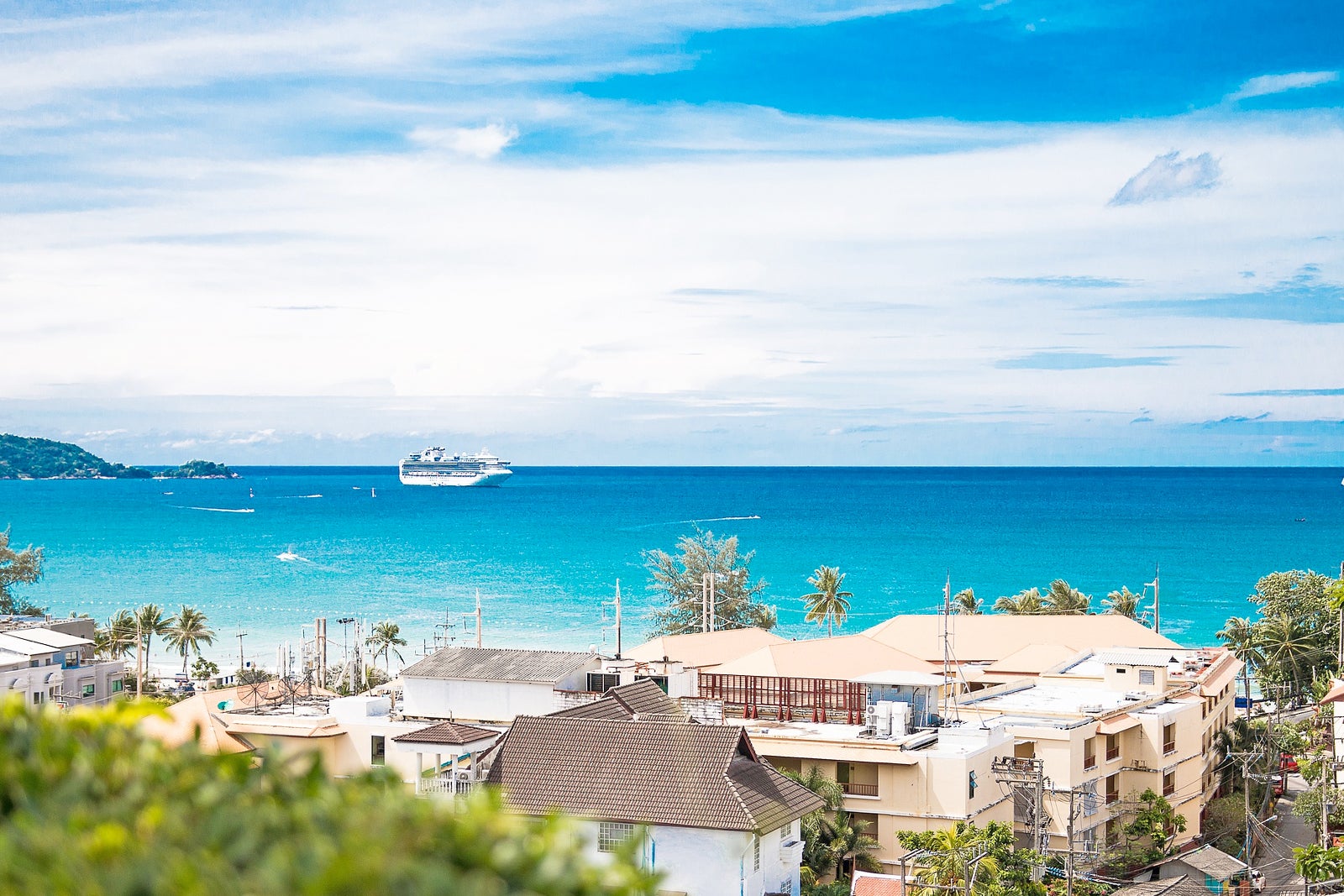 Hot season: April to June.
Wet season: July to November.
Best time to go: December to March
Swimming in Phuket: The sea can be very rough during low season (especially June–August), with very dangerous riptides. Avoid swimming if a red flag is flying on the beach and stick to areas marked as safe by lifeguards.
Read more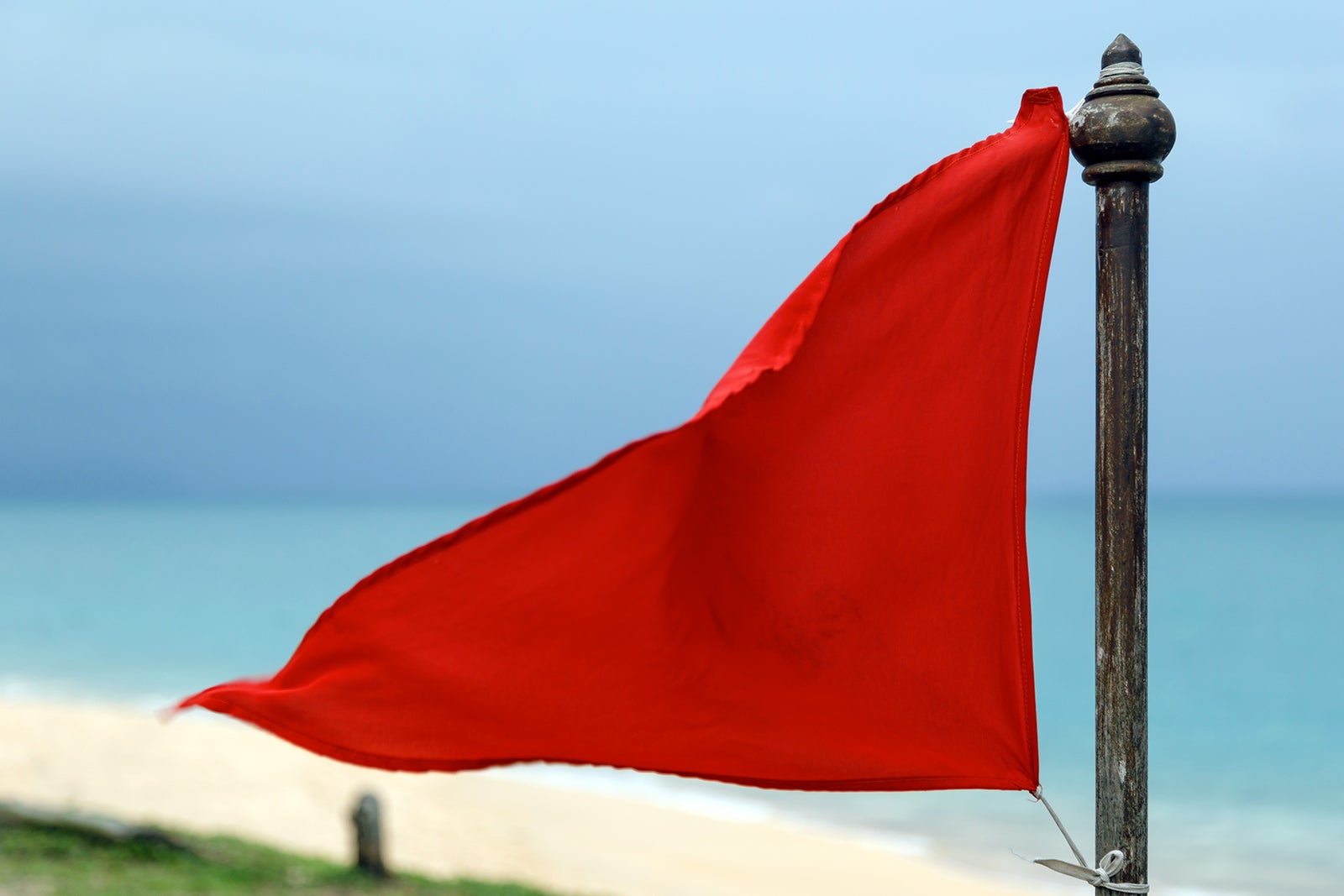 Water: Do not drink from the taps. Always use bottled water.
Ice: Always made with clean water – perfectly safe.
Mosquitos: Dengue fever does occur in Phuket, but is not common. Malaria is rare to the point of non-existence. Avoid getting bitten by using bug spray and covering up at night.
Drugs: The penalties for all drug-related offences are very severe.
Driving: Be very careful on the roads – accidents are common.
Emergency: In case of an emergency, dial 191 for police, 1155 for tourist police, and 1669 for ambulance.
photo by CEphoto, Uwe Aranas (CC BY-SA 4.0) modified
3
Local customs and etiquette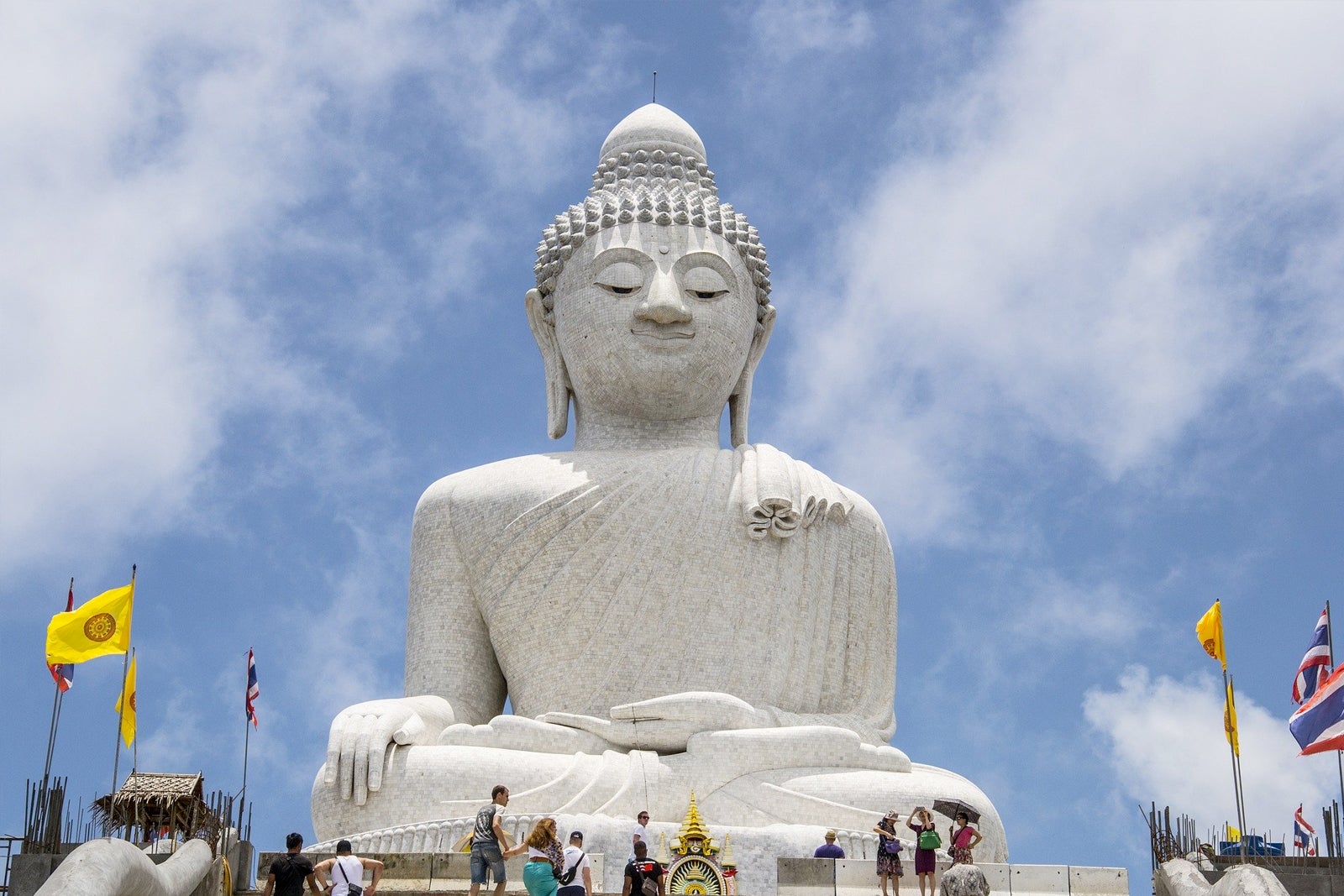 Temples: Dress appropriately – cover your shoulders and legs (at least to the knee). Remove your shoes and hat before entering temple buildings.
Buddha: Images of Buddha are highly regarded in Thailand. Buying statues and getting Buddhist tattoos (if you are not Buddhist) is considered disrespectful, sometimes even illegal.
Royalty: The Thai royal family is highly respected – public criticism of them is illegal. The national anthem is played on the radio and in some public places at 8am and 6pm, as well as before movies in the movie theater. You'll be expected to stand for it.
Feet: Gesturing with your feet is considered very rude.
Buddha Days: You can't buy alcohol on Buddha Days (certain religious holidays in Thailand).
Alcohol sale: Convenience stores will only sell alcohol from 11am to 2pm and from 5pm to midnight. Restaurants and bars offer alcohol at any time of the day, except on religious and royal holidays.
4
Stay connected in Phuket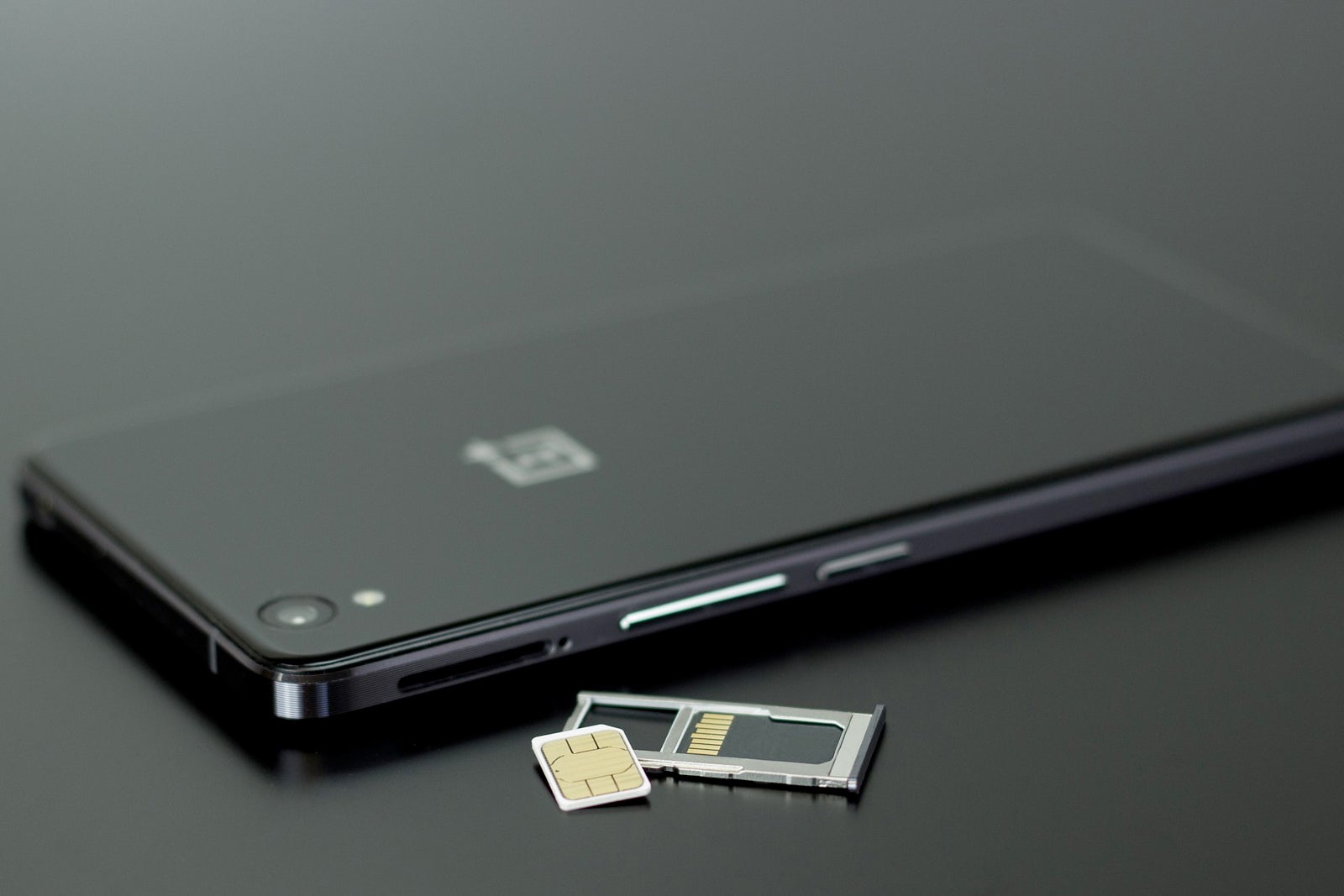 SIM cards: Available at the airport and convenience stores across Phuket, generally priced from 50 baht. You will need to register the number by showing your passport.
Electricity: 220 Volts, 50 Hz. Type A, B & C (USA-style) plugs.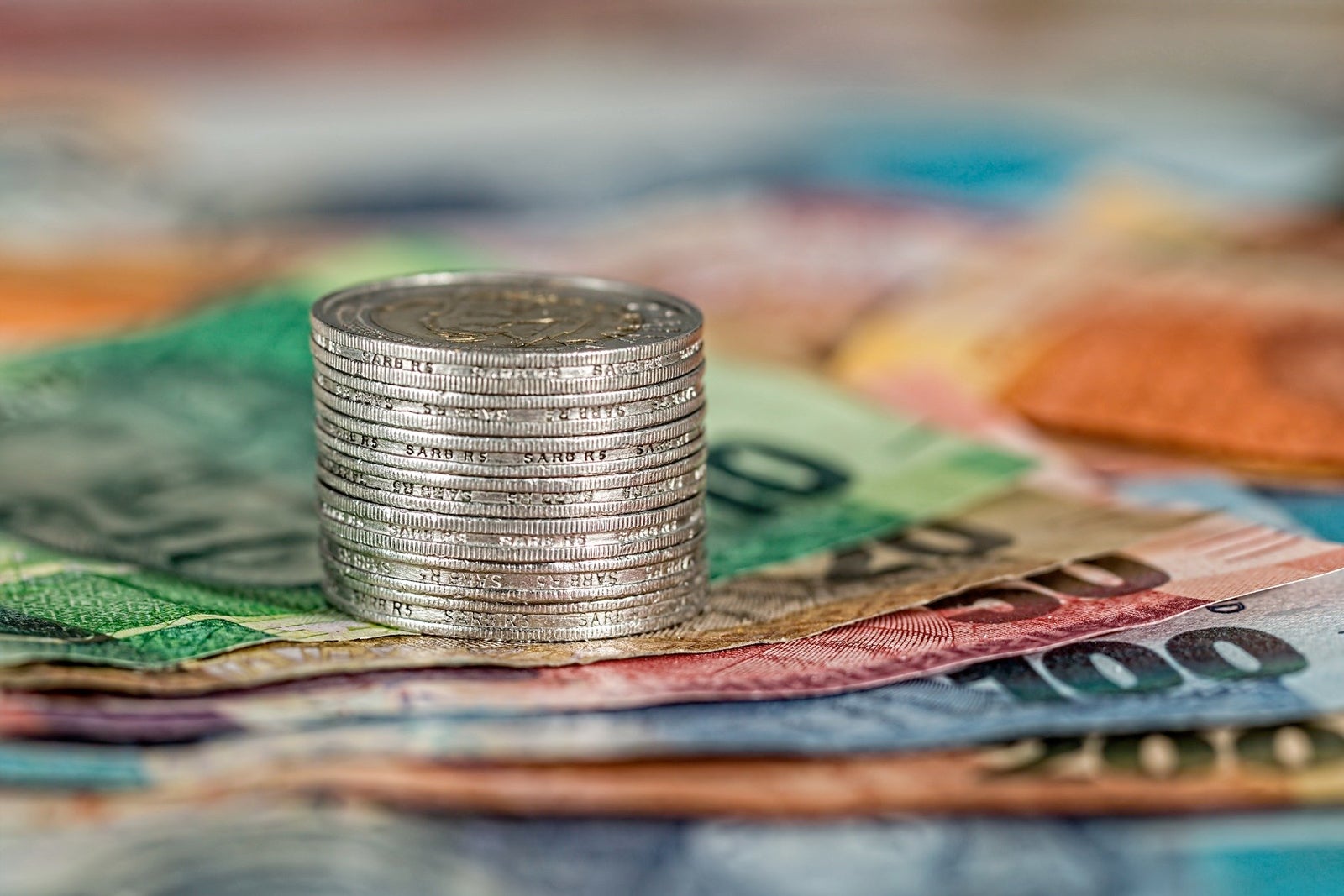 Currency: $1 = 30 baht (rates may vary)
ATMs: Widely available all over Phuket, accepting international cards and providing instructions in several languages, including English. Thai ATMs eject cash before returning your card.
Bargain: Most market vendors will haggle and respond well if you're polite. It's not possible to haggle in convenience stores or shopping malls.
Tipping: Not necessary, but always appreciated.
Taxes: VAT is 7%, but can be reclaimed at the airport on selected goods. Show your passport at the time of purchase.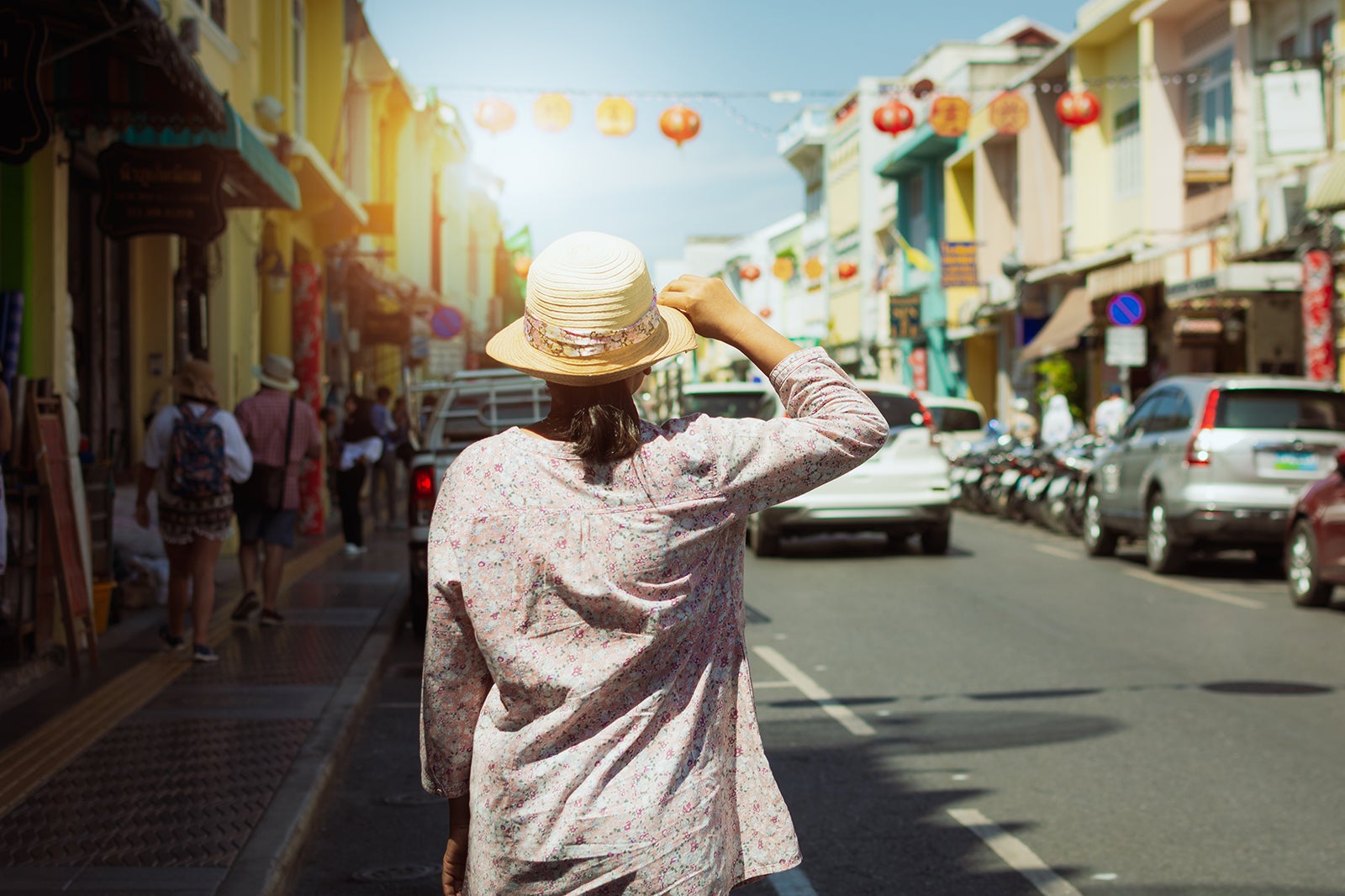 Driving: Drive on the left-hand side, as in the UK, India, Australia, South Africa, Japan, etc.
Rental: You will need an international driver's license to rent a car or motorbike.
Taxis: Cars are metered. Motorbike taxis are not. Motorbike taxi drivers wear brightly-colored vests.
Traffic: Congestion is common in built-up areas, particularly Phuket Town and Patong, and around major attractions and shopping malls.
Public Transportation: There are tuk tuks, local buses (songtaews) and minibuses available.
Read more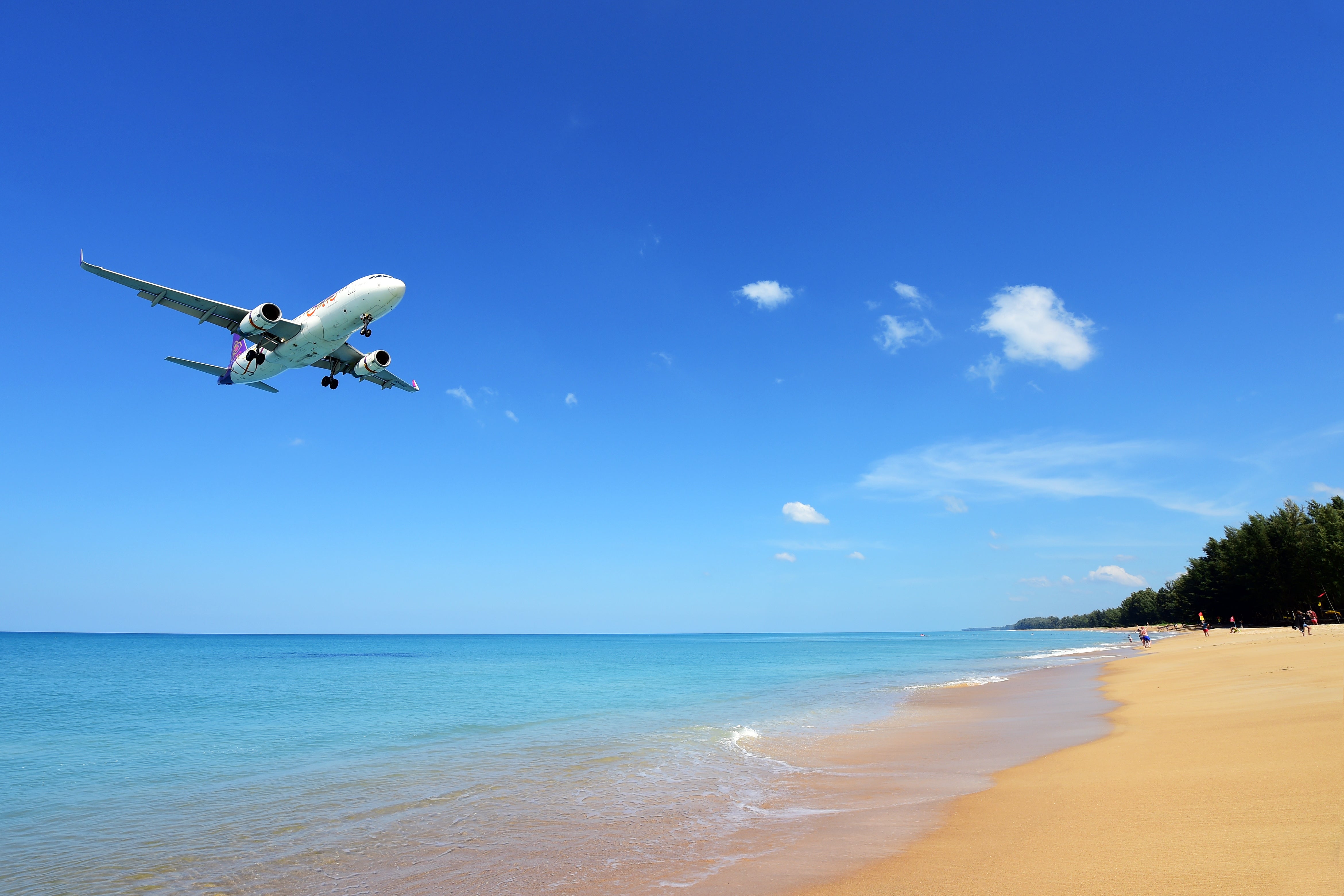 Visa: Nationals from most western, Middle Eastern and Southeast Asian countries can enter Thailand without a visa and stay for up to 30 days – in some cases, longer. Other nationalities will need to apply for a visa from their local embassy.
Back to top