Phuket's floating restaurants (krachang in Thai) are a fun way to enjoy seafood dishes with ocean views. These restaurants mostly occupy the eastern coast of Phuket – the trip involves a brief longtail boat ride from Laem Hin Pier to get to the restaurants.
Floating restaurants in Phuket are usually run by local fish farmers, though they often buy live seafood from other fishermen. You'll see plenty of fish, crabs, prawns in floating wood-and-net enclosures. All you have to do is walk along planks between the enclosures and choose the ones you want to eat. Some seafood items, like mantis shrimp, can be expensive so check the prices before ordering.
Phuket Floating Restaurants - one of the highlights of 10 Best Seafood Restaurants in Phuket and 10 Best Local Restaurants in Phuket (Read all about Phuket Province here)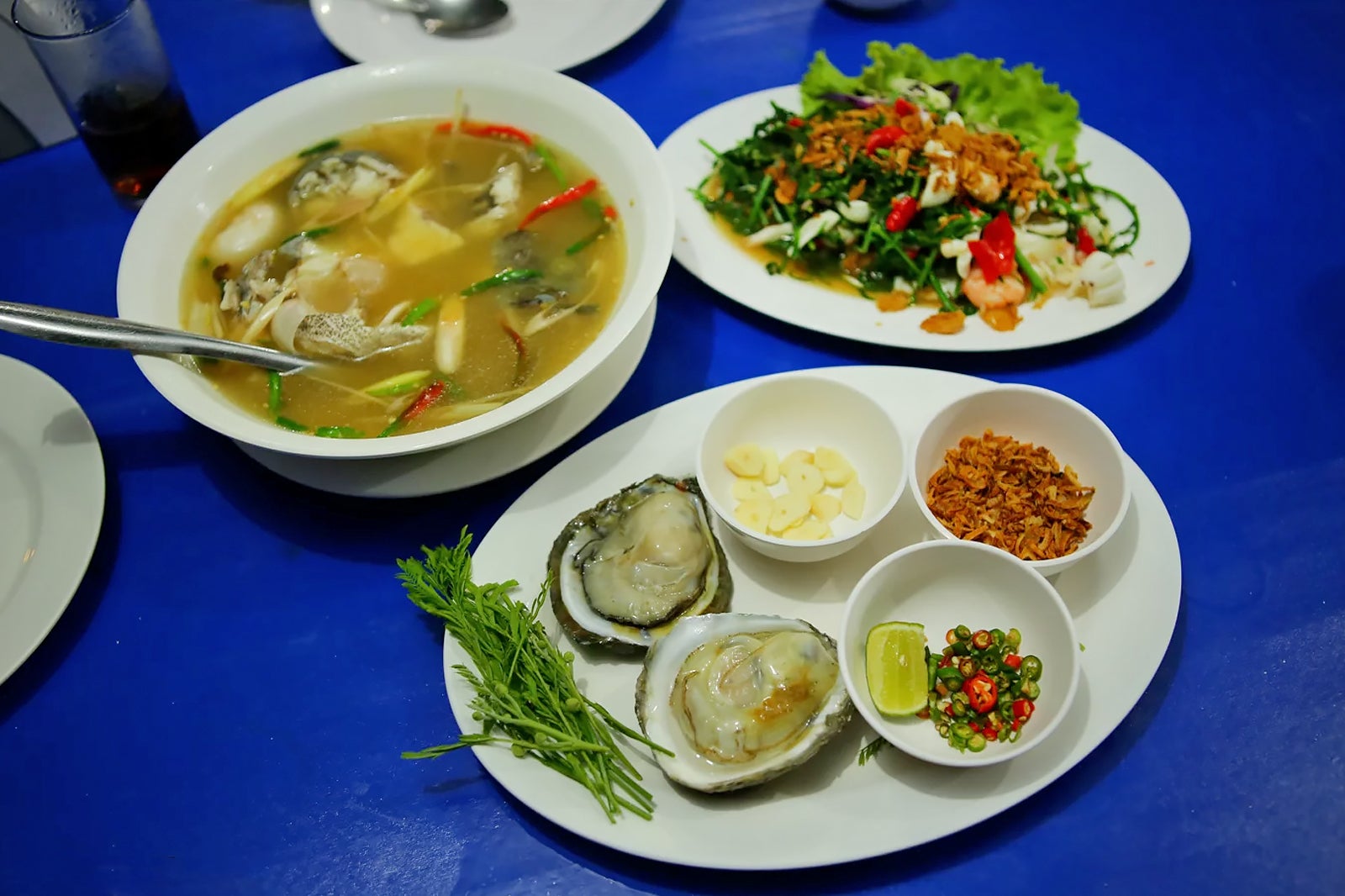 Highlights of Phuket floating restaurants
A must-try at a Phuket floating restaurant is fresh oysters served with chilli, garlic, lime and herbs. You can also order classic Thai seafood dishes such as stir-fried crab with black peppercorns, fried shrimp with tamarind sauce, hot-and-sour soup with grouper, and stir-fried crab meat with yellow curry powder.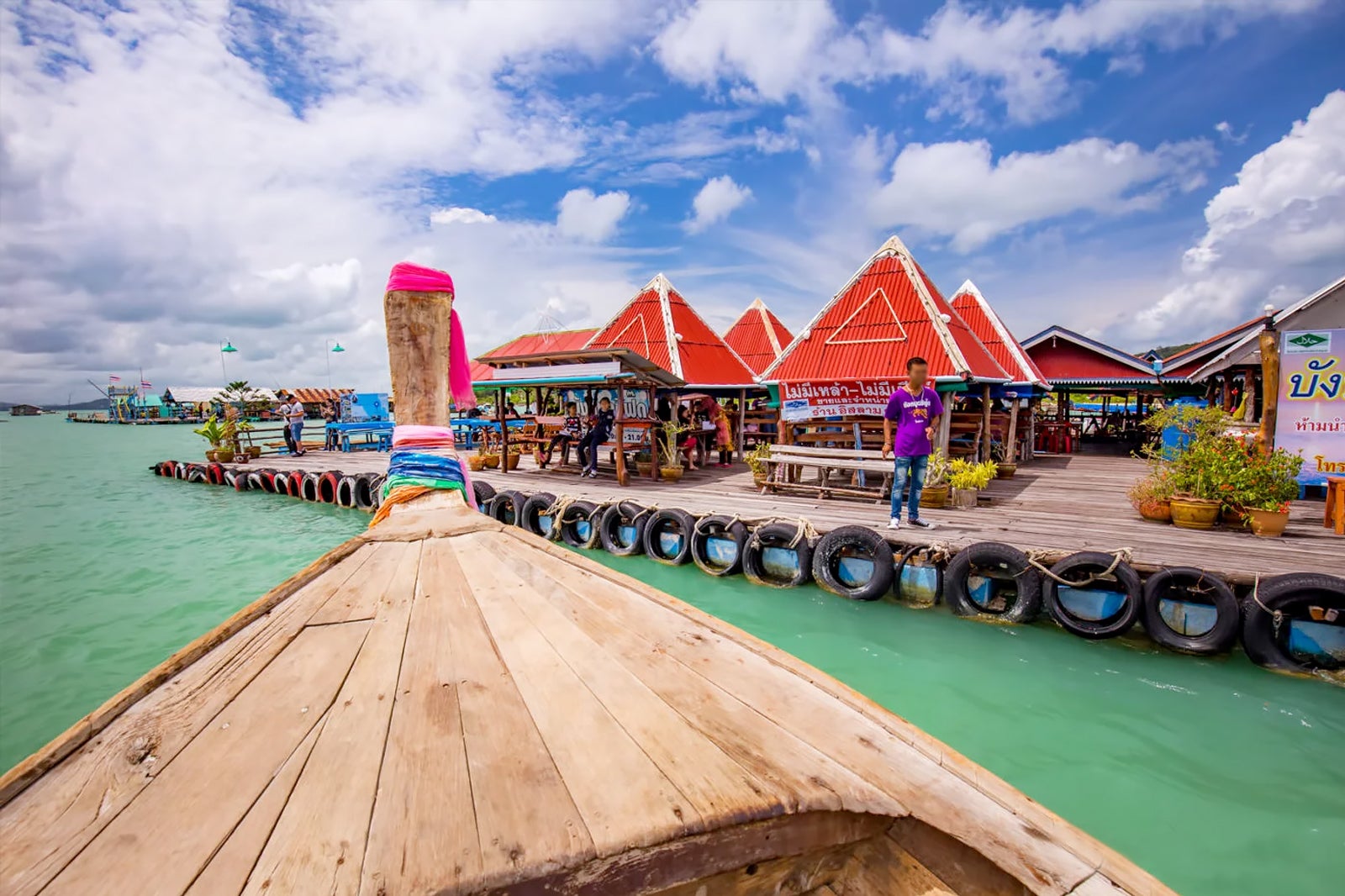 Good to know about Phuket floating restaurants
While waiting for the food to arrive, a walk around the krachang might surprise – you might encounter leopard sharks, blowfish, moray eels or mantis shrimps.
Some of the most popular floating restaurants in Phuket include Kru Suwit's and Bang Mud Laem Hin. Most don't offer alcohol, but you can usually bring along your own. The best time to go is around 5pm when the weather is cooler. Boats to the restaurants are free, while carpark costs around 20 baht per vehicle.
Phuket Floating Restaurants
Location: Laem Hin Road, Ko Maprao, Phuket Town, Thailand
Open: Daily from 10am to 10pm (hours vary by restaurant)
Back to top