Panwa Viewpoint, also known as Khao Khad Views Tower, offers full 360° views out over southern and eastern Phuket. Located on the way to Cape Panwa, it's not a busy spot like Cape Promthep or Big Buddha, but it's every bit as spectacular. There's ample parking here as well as cafés and shops. The stairs are a bit of a climb but it's more than worth it once you're at the top as the views of Southern Phuket are immensely rewarding.
A 2-level view tower (the top floor is best) features 8 photo keymaps in both Thai and English so you'll know what you're gazing at – even though they do portray Sirey Island in 2 different locations.
Panwa Viewpoint - one of the highlights of 13 Best Kept Secrets in Phuket and 12 Best Viewpoints in Phuket (Read all about Phuket Province here)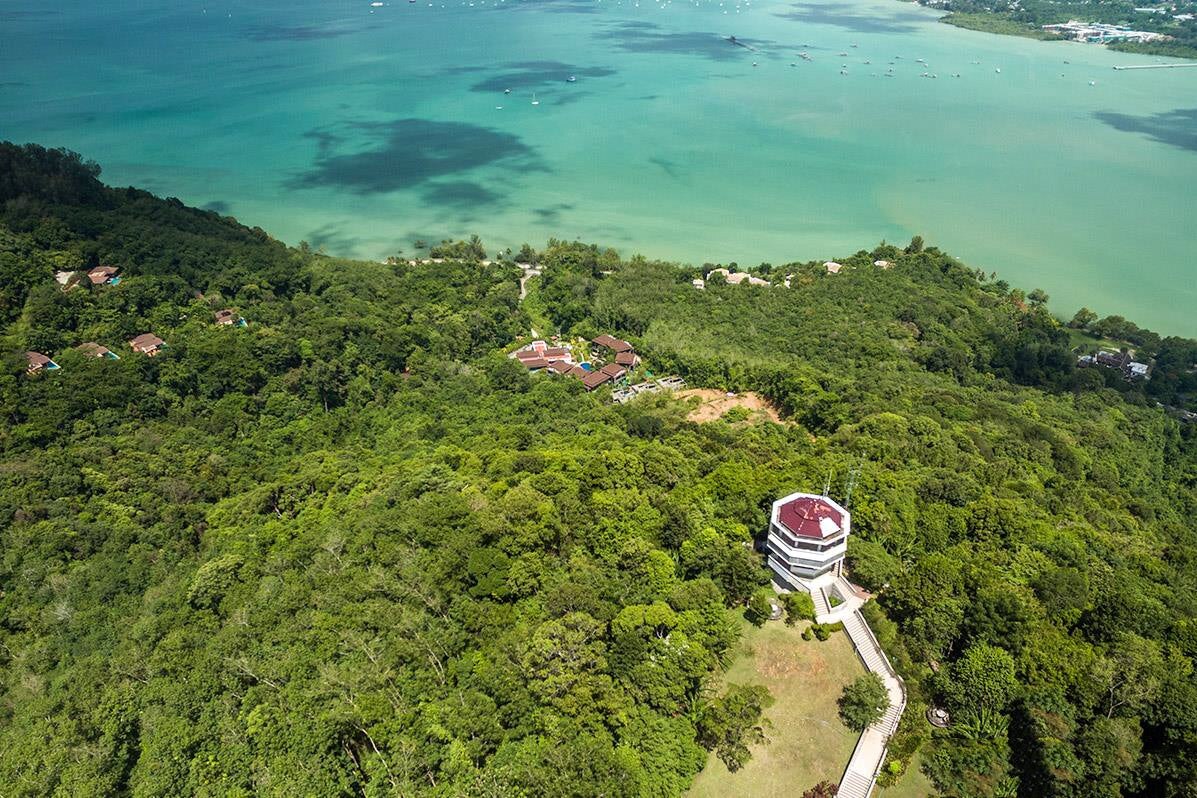 Chalong Bay lies below to the south. Makham Bay, Cape Panwa and Phuket's deepwater port is to the east, Phuket Town to the north and over in the distance you can see the Big Buddha sitting serenely atop Ko Nakkerd – a view that looks exotic in any kind of weather.
It's no wonder they call this wonderful place Khao Khad View(s) Tower as there are so many things to see here. Like at the Big Buddha viewpoint, it's easy to see from here where the island's open-cast tin mines were located in the old days and how they've filled in with rainwater – some now serving the municipality as water sources.
To get to the viewpoint, head toward Cape Panwa along Sakdidet Road. After about 3 km, there's signage on the right-hand side of the road for Khao Khad Views Tower.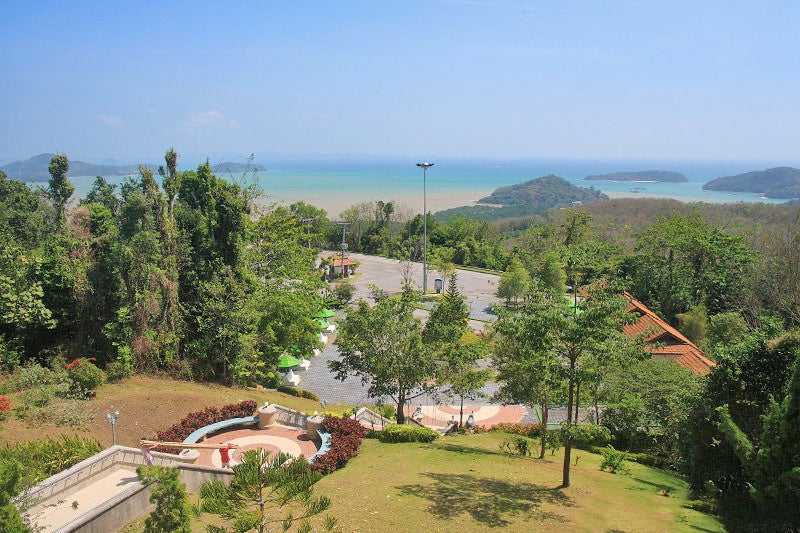 Panwa Viewpoint
Location: Wichit, Muang, Phuket 83000, Thailand
Open: Daily from 6am to 7pm
Back to top