Monkey Beach is located on the south-western side of Tonsai Bay, about 700 meters from the jetty. It is a stunning 150-metre-long strip of white powdery sand fringed by emerald waters. The beach is set against a backdrop of a steep limestone cliff that's covered with lush vegetation.
The forested cliff is the habitat of monkeys, which is where the beach gotten its name from. Monkey Beach is often confused with Monkey Bay, a similar spot located on the other side of Phi Phi Don Island, around the entrance of Loh Dalum. Monkey Beach is not only famous for its furry inhabitants. Its also known as a top-notch snorkeling spot.
Monkey Beach in Phi Phi Island - one of the highlights of 10 Best Snorkeling Spots in Phi Phi and 10 Best Family Things to Do in Phi Phi (Read all about Ko Phi Phi here)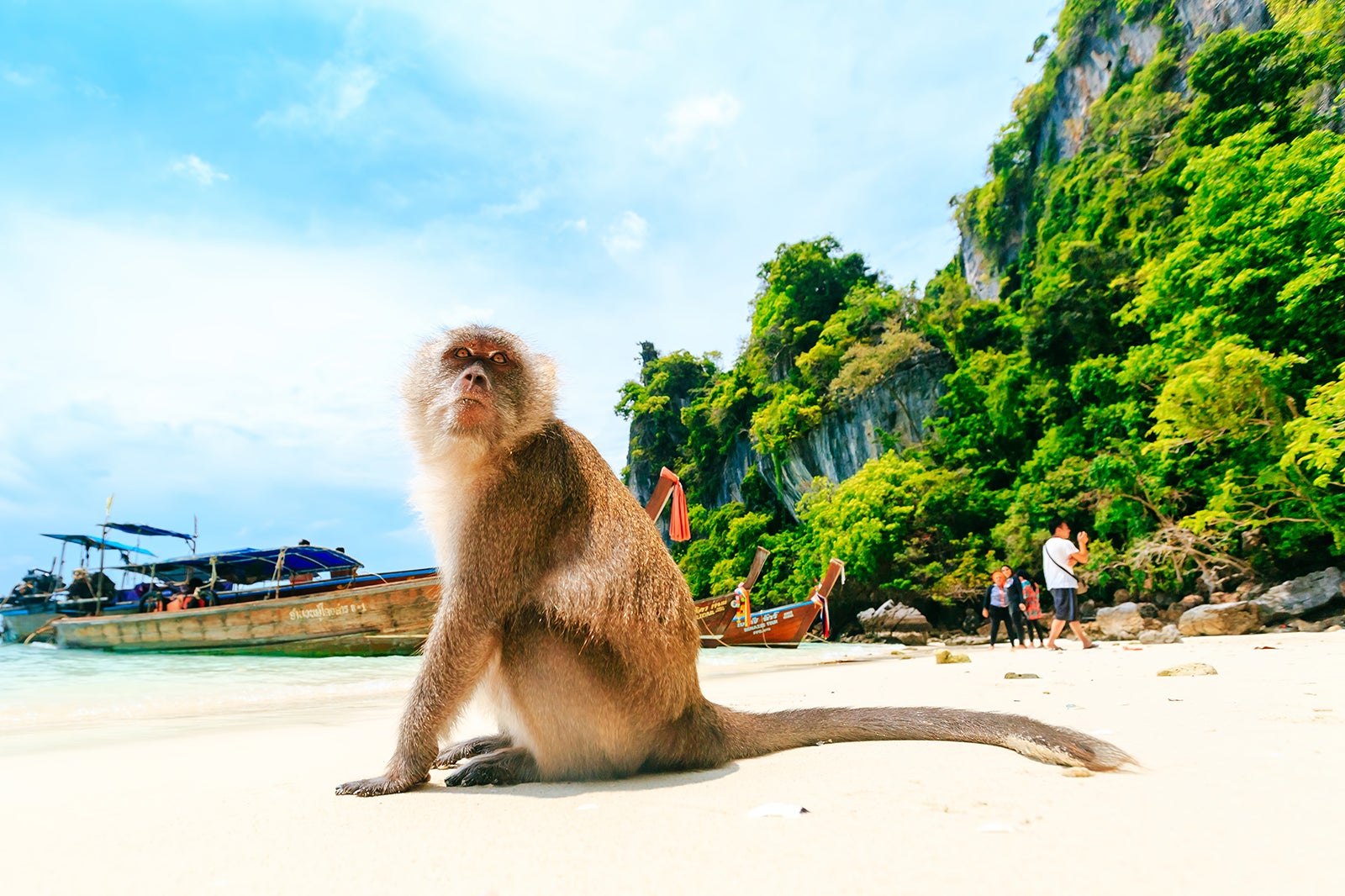 Monkey Beach highlights
There are different ways you can reach Monkey Beach: hiring a long-tail boat near Tonsai jetty is the easiest way, but if you're not afraid to make a little effort, you can rent a sea kayak and make the 40-minute journey on your own. There's little infrastructure on Monkey Beach, so don't forget to bring some water and snacks.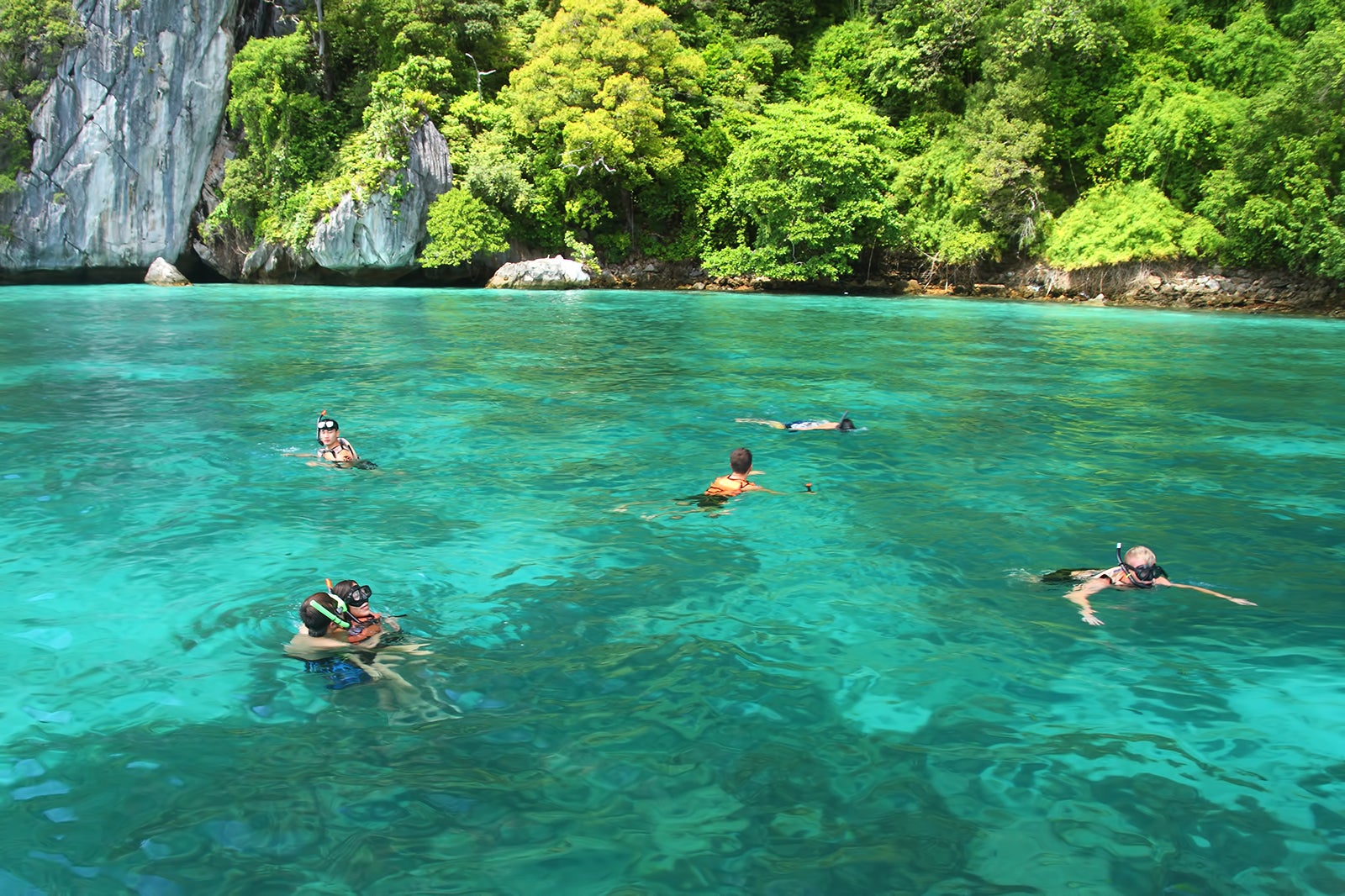 The shallow waters of Monkey Beach host a vivid underwater world, which really gives you the sensation of bathing inside an aquarium. At some point in the past, visitors brought with them the bad habit of feeding the monkeys, resulting in the monkeys expecting to get something to eat when they see visitors coming.
Mind that they're wild animals and always keep your distance. Biting and scratching are common, painful issues and you certainly do not want to have to visit Phi Phi Hospital to get a rabies vaccine during your vacation!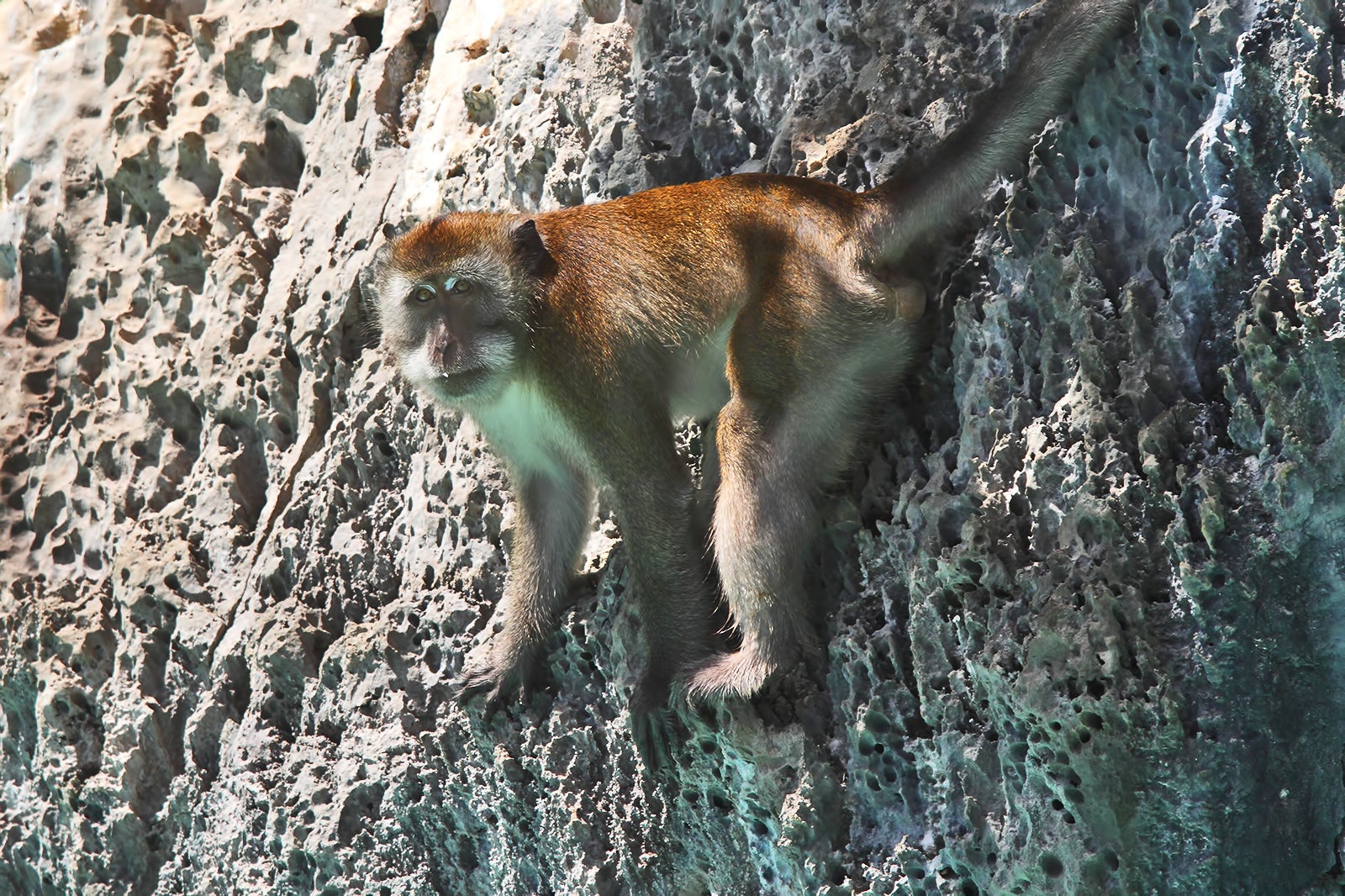 Monkey Beach in Phi Phi Island
Location: Phi Phi Island, Ao Nang, Krabi 81210, Thailand
Back to top